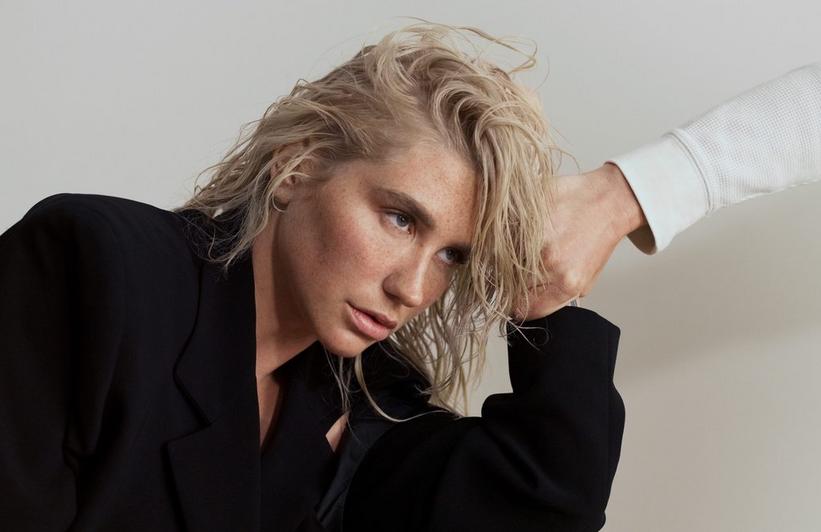 interview
Kesha Reveals The 10 Most Important Songs Of Her Career, From "Tik Tok" To "Eat The Acid"
The pop hitmaker looks back on the singles and deep cuts that spawned some of the funniest memories as well as personal growth — and how it all led to her fifth studio album, 'Gag Order.'
GRAMMYs
/
Jun 5, 2023 - 02:51 pm
Upon listening to Kesha's new album, Gag Order, one thing is abundantly and immediately clear: She's not the same girl the world met in 2009.
While Gag Order is less upbeat than Kesha's previous albums, it's  the most introspective and vulnerable she's been as a songwriter. But all makes sense; this is a girl who has been through very public trauma and health struggles, who has finally broken through and found hope on the other side. Even still, she hasn't lost sight of the girl who once brushed her teeth with a bottle of Jack. 
"There are three albums I know in the history of my life that I have put every fiber of my f—ing being into — Animal, Rainbow, and now Gag Order," Kesha tells GRAMMY.com. "I'm incredibly proud of what [Gag Order] is, and who I've become through the process of it."
She refers to Gag Order as an "emotional exorcism," which is an undeniably accurate description of the album's dark, yet cathartic narrative. It feels like the deliverance Kesha has been building up to since 2017's Rainbow, and the older, wiser sister to the quirky character in 2010's Animal. And though Gag Order may have a different sound, Kesha is adamant that every stage of her career has played a role in getting her to this point — even if it has been an "emotional roller coaster."
To celebrate Gag Order's release, Kesha looked back at her entire discography and selected 10 songs that feel the most important to her story — whether they involved funny moments, career highlights, a special creation process, or a favorite live moment. Read the singer's picks below, and learn why songs like "Blow," "Praying" and "Happy" are crucial to the fabric of Kesha.
"Tik Tok,"

Animal

(2009)
I was on a long plane ride from L.A. to London. It was the first time I got the upgrade to business class, and I remember thinking like, Oh my god, does this mean I made it?
Right behind me, there were these two kids, and they were being so annoying the whole trip — for like 13 hours, screaming and singing. And I remember turning to the person next to me, who was my manager at the time, and I was like, "Oh my god, these kids are so..." and then they started singing "Tik Tok," and I was like, "...cute."
I just started laughing. And I thought to myself, Well, I'm listening to two 5-year-olds sing about brushing their teeth with a bottle of Jack, so I love them now.
I went from playing a club in L.A. called the Echo to about 20 people, and "Tik Tok" came out, and my next gig was Lollapalooza, and there was a sea of people at the stage. And I was really confused. I thought maybe they had shown up for the wrong stage. And then when I started playing, everyone was singing "Tik Tok" to me, and it was so overwhelmingly exciting. That was another moment where I was like, "Oh, this is about to change the trajectory of what my life's gonna look like now."
And then "The Simpsons" redid the intro to [the show], but with "Tik Tok" — and I think at that point, they'd never done that before. I'm not sure if they have done it again. But I just remember being like, "I think I did something that is hitting the zeitgeist in a particular way that I had not bargained for."
"Blow,"

Cannibal

(2010)
It's such a fun song, and I remember making the video for that with James Van Der Beek. And it was such a funny memory, because in the original idea for the video, we were supposed to kiss, but instead, we both decided it would be infinitely weirder to, like, eat cheese.
It was random, and he is the nicest guy in the world. Obviously incredibly talented, but so kind and so cool. It was such a wonderful experience working with him because he was really on board with making it as weird as we think it is. I was really pleased with how weird that video came out.
Playing that song live is one of my favorite experiences, because it's [the part of] my live show where I get to assault the world with glitter. I always have my trusted glitter backpack that I've had since 2008. I had a custom-built glitter backpack, which was the bane of the existence of the people I toured with because it would explode all of the time. Everyone had glitter everywhere to the point where they were getting upset. They were like, "I found the f—ing glitter in my belly button!" and I was like, "I don't know what to tell you about that, I'm really sorry." 
"Cannibal,"

Cannibal

(2010)
I was just so pleased with my pen game on that one. Also, I wrote that with my mom, so it was just really funny writing this kind of dark, deranged song with your mom about eating people. I came from her, so she's as deranged as I am. That, like, sums up our relationship.
When I play it live, I've strapped my dancers to a S&M, like, kink cross, and pulled their heart out, and then proceeded to cover my face with fake blood — like, indulge in the cannibalistic routine of eating one of my dancers. My favorite moments of every show I've ever played is the glitter assault and the cannibalism routine. 
It's been really cool watching people on TikTok kind of reconnect with that song. I feel like it had this major resurgence like a year or two ago where everyone was doing moves to it. I always appreciate the "Cannibal" love.
"Bastards,"

Rainbow

(2017)
I was walking into my old house, and I had this, like, overwhelming urge to pick up the guitar. I sat on my bed and wrote that song really quickly, by myself. That song was so f—ing special to me. I knew I wanted it to open the album.
The Rainbow album was when I made the switch to step over into strength and power. I love when that flip happens in the process of making an album, because there's usually self reflection, a little bit of self doubt, feeling sorry for myself, sadness, and then the moment that switches into the fuck you territory is when things really get good.
I am like any human. I don't like reading negative things about myself. But at some point, it turns from beating myself up and hating myself into this self defiance in who I am. And if you don't like me, then f— you. All my haters should know that they fuel some of my best songs.
Playing that song live, I love it when all my fans put their phone lights up and sing with me. Because it feels like this anthem of existence and pride in who you are, and really, not only surviving, but celebrating who you are, and not allowing other people's opinions to get the best of you. I really love playing it, because it's, like, an ocean of lights, and that kind of feels like you're swimming in this ocean of love. 
"Praying,"

Rainbow

(2017)
"Praying" is, pretty indescribably, one of the highlights of my career. That was such a defiant song, and it's the most eloquent, graceful, beautiful song that I've ever heard. There's so much emotion to it, but at the soul of that song, it's standing in me knowing exactly who I am and what I stand for.
I will forever and eternally be grateful to that song. I feel like that was a cosmic interpretation from the universe that was gifted to me and the co-writers of that song. It was just the perfect combination for, in my mind, the best, most graceful f— you song that's ever existed. And I'm not like a megalomaniac narcissist, but I feel like having some distance from it, I can really see that now. 
"Praying" set a new bar for me. "Praying" became the song that I try to beat every time I write a song, because I was so impressed with what me and the other writers did.
Coming from a music family, it's like our lineage. And as a songwriter, I feel like I can make my ancestors proud with certain moments in my career. And "Praying" was definitely one of them.
"Raising Hell,"

High Road

(2020)
That song was so much fun. That was kind of a reclaiming of my joy in a time where I didn't feel very entitled to have joy. I felt like the joy was not mine for the taking, and this was me stealing it back without permission.*
I'm a good person, with a love for, like, the bad and fun side of life. I think that I wanted to celebrate that instead of shaming myself, because I feel like everybody needs some level of badness to really enjoy life.
"Raising Hell" was a moment for me, especially making the video. That was so cathartic, because I got to celebrate the song, but I also got to make this amazing narrative video with Luke Guilford, where I got to be the character I've always dreamt of being — a cross between, like, an evangelical preacher, a murderer and a bandit.
There was a scene that got cut out when I'm dragging my a—— of a husband's dead body across the ground. I was actually dragging like 100 pounds in this tarp, and I remember just gutterally screaming for three minutes. We wanted to include it in the video, but it just seemed so psychotic that everybody else was like, "We can't have three minutes of you screaming." And I was like, "But why not?" [Laughs]
I'm gonna remember that scene forever, because it was so cathartic to drag a dead body across the room screaming. I don't know what [it was] about it, but it forever will be one of my favorite moments in my career.
"Eat The Acid,"

Gag Order

(2023)
That's a direct quote from my mom. She said, "Don't ever eat the acid, you don't want to be changed like it changed me." She told me that when I was really young, and I still to this day have never eaten acid. That's the irony of the whole album, because that was the catalyst for my new album.
The night before I wrote that song, I was just having all of this anxiety, and really feeling destabilized in this collective trauma that was the past couple years for the entirety of the world. I had this spiritual awakening, ego death, psycho magic — that's what I call that night. And I had this full visual experience and conversation with what I now look at as the source energy. 
I truly felt like that was a psychotic breakdown, but then I talked to my therapist, and she said, "No, congratulations, that's a spiritual awakening." So I just decided, on this album, to lean into it, and really go into what that experience was. I wanted the song and the album to sound like how I was feeling.
I really wanted to end the song with confidence and power. It's this journey of disassembling to reassemble, and breaking down the illusion to create a new beginning — a rebirth. And by the end, kind of the final statement I'm making is, Now all I'm going to focus on, I realize now, is to be happy. All of the external validation, and these things that I always thought I wanted, they look differently than how I had expected. My focus, instead of obtaining fame, fortune houses, cars, boyfriends, online love, or anything material, is more learning to love myself and come to peace with my past and opening up a blank slate for my future."
"Eat The Acid" is the first song I wrote for the album. It was kind of an undeniable moment where I thought, this was really different, and I don't know if anybody is going to like this. But this is what being an artist is, and if I get the great pleasure of being an artist this lifetime, it would be a disservice to myself, and anybody that spends the time listening to my music, to not be completely honest with where I'm at. Because every album and every song is like a tiny chapter in the book of who I am. It's going to be what survives long after I'm dead.
"Hate Me Harder,"

Gag Order

(2023)
That was the pivoting moment of the album in finding my strength. That was one of the first songs I wrote at this little mini writing camp with Justin Tranter at his mountain home. There were eight writers sitting around in his basement. We're all sitting on the ground, and I just remember telling them, "I really want this strong anthem, about how I have endured so much hate in my career at this point. I'm so happy to be at a point where it almost fuels me."
Sitting in a room full of eight people screaming "Hate me harder," I was envisioning doing that [with] an arena of my fans. It feels so powerful and so strong. 
"Only Love Can Save Us Now,"

Gag Order

(2023)
The song that opened up the album was "Eat the Acid," and the song that anchored the album was "Only Love." Because throughout the emotional roller coaster that I was going through while making [Gag Order], I kept going back to the mantra of "only love can save us now." That's my mantra for the state of affairs in the world, that's my mantra for all of my interpersonal relationships — to try to lead with love, even though you're in the midst of all these other emotions. So it's the anchor, and it's really the heart of the album.
We were sitting at Shangri La, Rick Rubin's studio in a chapel, and I just had been so intensely on the emotional side of things on this album, so I went in one day and we banged this song out so fast. I kind of addressed everything that's going on in the world in this really concise idea that there's pain, and then there's the render. So the verses are pain and anger, and then the choruses are surrender and hope. 
I remember texting Rick Rubin saying, "Oh my gosh. I think my new song is gonna make you poop." And he said, "Yay!" [Laughs] And then I said, "Did you poop?" And he said, "Yes!" I'm pretty sure that meant he liked it.
"Happy,"

Gag Order

(2023)
"Happy" is my rebirth. "Happy" is the blank slate. "Happy" is me walking out of the wreckage of who I've been and what I've gone through.
Happiness is my purpose now, whereas before it may have been tied to validation and material things — accomplishments and numbers, and stats, and cars, and clothes, and brands. "Happy" is now what I try to embody in every single thing I do, in every breath I take, in every sentence I say. Not only do I want to be happy, but I wish that for everybody else because I feel like there would be a lot less pain and violence in the world if we were all happy. So that's kind of me opening up to my future.
I could see myself never putting out an album again, or putting out an album in six months. I have no idea where I'm headed. All I know is that in everything I do, I want to not only be happy, and lead with happiness and love. 
I think that was what the experience of Gag Order was — realizing I have no control, so I might as well do this emotional exorcism, so I can truly be reborn. So I'm kind of just open to the universe to see where it takes me. And I'm really excited to see where that is, whereas before I felt like I had to be held to a standard of who I was. Now, I feel like I don't have to be held to any standards, it's all an illusion. I'm wildly curious what the universe has in store for me next, and I have no f—ing idea what that is.
Listen To GRAMMY.com's LGBTQIA+ Pride Month 2023 Playlist Featuring Demi Lovato, Sam Smith, Kim Petras, Frank Ocean, Omar Apollo & More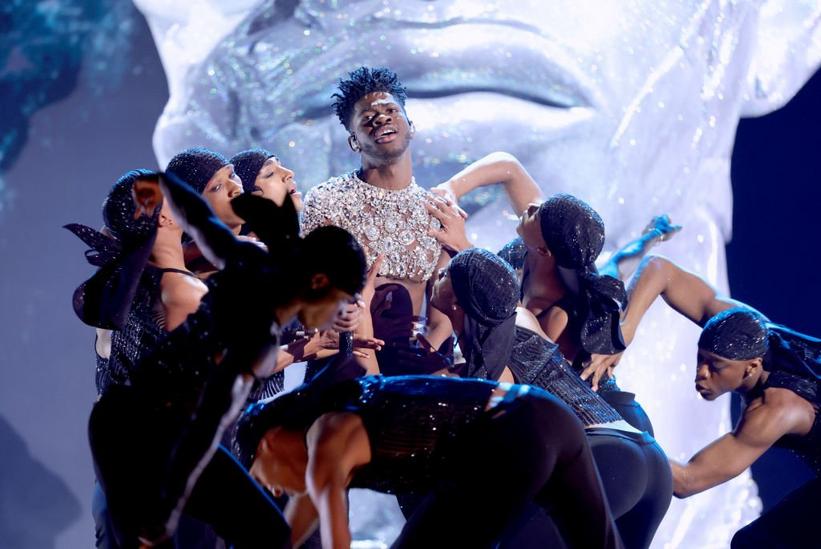 Lil Nas X performs during the 64th Annual GRAMMY Awards
Photo: Rich Fury/Getty Images for The Recording Academy
list
9 Times Queer Artists Made History At The GRAMMYs: From Elton John's Collab With BSB To Kim & Sam's "Unholy" Union
​​In celebration of Pride Month, GRAMMY.com has collected nine of the most meaningful and thrilling performances by queer artists from the ceremony's history, which helped uplift the global LGBTIQA+ community.
GRAMMYs
/
Jun 13, 2023 - 06:26 pm
The 60-plus years of the GRAMMY Awards encompasses some of the most awe-inspiring and breathtaking moments in music history — and it should be noted that queer performers have produced some of the most dazzling highlights. From Elton John's 1999 GRAMMY Legend Award to Sam Smith and Kim Petras' 2023 performance of "Unholy," there is no shortage of iconic queer moments in GRAMMY history.
But more than merely honoring and showcasing queer artists, the ceremony is also the only major award to have moved beyond the outdated gender binary in its categories, an important step in ensuring that every artist feels welcomed. And as queer stars continue to deliver stunning performances in addition to award wins on Music's Biggest Night, young artists have meaningful representation and inspiration. 
​​In celebration of Pride Month, GRAMMY.com has collected nine of the most meaningful and thrilling performances by queer artists from the ceremony's history. These moments commemorate some of the most impressive artists of the last few decades and helped uplift members of the LGBTIQA+ community around the world. 
Elton John & The Backstreet Boys - "Philadelphia Freedom" (2000)
When one LGBTIQA+ icon writes a song that honors another queer trailblazer, it's bound to make for a special moment on stage. 
Performed at the 42nd GRAMMY Awards — the same night the Rocket Man was honored as MusiCares Person Of The Year, and a year after taking home the Legend Award — Elton John performed the bright and swinging "Philadelphia Freedom." With backing from the Backstreet Boys, the performance filled the room with sunshine.
The song was inspired by John's close friend, tennis icon Billie Jean King. His piano flanked by the five Boys, John delivers a rollicking take on the number one hit, the mythic megastar in top form from every swaggery vocal growl to each thumping piano chord.
Melissa Etheridge & Joss Stone - "Piece Of My Heart" (2005)
Melissa Etheridge has always been an incredibly vulnerable artist, but when she walked onto the stage during the 47th GRAMMY Awards, her head bald due to chemotherapy treatment for breast cancer, her legend of raw strength reached a new level. 
A loving grin plastered on her face and chopping out an explosive guitar riff, Etheridge didn't waste a second, joining soul pop star Joss Stone for a tribute to queer icon Janis Joplin. Every syllable of "Piece of My Heart" coming out of Etheridge's mouth shines sharply like a rough-cut gem, but her explosive howl as the song comes to its climax is the stuff of legend. 
The fact that Etheridge made it through her cancer treatment and can still rock stages to this day is only further testament to just how powerful this moment of defiance turned out to be.
Lady Gaga - "Born This Way" (2011)
While the conversation surrounding Lady Gaga's early '10s award ceremony run will always center on her extravagant and boundary-pushing attire and stagecraft, she made sure to put her queer advocacy at full volume during her take on "Born This Way." 
Sure, she entered the 53rd GRAMMY Awards in an egg and took time in her performance to play a snippet of Bach made famous in "The Phantom of the Opera" on a keyboard topped with mannequin heads. But in the very next moment, she ensured that the whole track slowed to a righteous halt to deliver a core message: "No matter gay, straight or bi/lesbian, transgender life/ I'm on the right track/ I was born to survive." 
The white latex and space egg are important, but Lady Gaga wants to make sure you understand that the art is all in support of a message of inclusion, that stripped down to our strangest basics we're all human.
Frank Ocean - "Forrest Gump" (2013)
Frank Ocean has proven to be one of the most mercurial stars in R&B, releasing just two studio albums since 2011 despite some of the most rabid anticipation in the music world. His changed plans, canceled performances, and vague updates only fuel that fire — but it's performances like "Forrest Gump" that encapsulate that whole fandom experience. 
The 55th Grammy Awards were a big night for Ocean, with six nominations and two golden gramophones coming his way, but his tender, raw love song was perhaps the most memorable of a night full of impressive tributes and star power. Homosexual love songs don't get televised too often, and that's what "Forrest Gump" is: pure, unabashed and straightforward; a young, mesmerizing vocalist and songwriter laid bare, playing a keyboard and backed by a video screen. There's nothing to distract from his voice and his words: "You run my mind, boy/ Running on my mind, boy/ Forrest Gump."
Macklemore, Ryan Lewis, Mary Lambert, Madonna & Queen Latifah - "Same Love/Open Your Heart" (2014)
There may not be a bigger performance of queer love in awards history than Macklemore and Ryan Lewis' elaborate staging of "Same Love" from the 56th GRAMMYs. Their performance of the anthem included lesbian vocalist Mary Lambert and queer icon Madonna — oh, and Queen Latifah literally overseeing marriage ceremonies for 33 couples of varying sexual identities and orientations, when same-sex marriage hadn't yet been federally recognized. 
Macklemore and Lewis won big at the ceremony, thanks in large part to inescapable upbeat hip-hop like "Thrift Shop" and "Can't Hold Us." But instead of getting everyone in the room with some easy fun, the duo opted for "Same Love" — a track in support of marriage equality and a protest to a tendency towards homophobia in the genre. Together, they provided a powerful statement of acceptance and love that surely opened eyes for audiences around the world.
Kesha, Camilla Cabello, Cyndi Lauper, Julia Michaels, Andra Day, and Bebe Rexha - "Praying" (2018)
The whole world was changing for Kesha on the runup to the 60th GRAMMY Awards. After years of struggle against her alleged abuser and an attempt to fully reclaim her career and life, she had not only taken powerful steps in that direction — she was doing so on Music's Biggest Night. 
Her new album, Rainbow, had netted two nominations, and she was asked to perform. She opted for "Praying" (co-written by Ryan Lewis), a paean to the power of change and hope, even in the darkest hours. Surrounded by a cadre of powerful women and clad in white and embroidery of blooming flowers, Kesha's performance shows a moment of new life and transformation, an inspirational moment that continues to grow with promise of even more new music.
J
anelle Monáe
- "Make Me Feel" (2019)
Janelle Monáe's performance at the 61st GRAMMY Awards felt like a celebration of her quest to share her truest self. During a performance of the sensual, stylized, sci-fi epic take on "Make Me Feel," Monáe incorporated snippets of other Dirty Computer highlights into the breakdown — including the line "let the vagina have a monologue" from "Pynk" (probably the first time that request had been made on the GRAMMYs stage). 
Her black-and-white clad synchronized backup dancers gave shades of Robert Palmer, but Prince (another Black icon comfortable in gender-fluidity) was the true touchstone. But that's in no way to say that Monáe is anything but an unparalleled icon of her own, whether on the guitar, in her dance steps, or on the mic.
Lil Nas X - "Dead Right Now"/"Montero (Call Me By Your Name)"/"Industry Baby" (2022)
After years of controversy and criticism (notably from talking heads and members of the public who had or would not listen to his music), Lil Nas X's performance at the 65th GRAMMY Awards had a real sense of catharsis. 
Not that the Georgia-born rapper necessarily needed it — he's proven plenty capable of pushing back and insisting on his identity on the daily, in social media and interviews. Still, the wide range of styles (both musical and visual) and performance versatility on display that evening felt special. His interstellar take on "Dead Right Now" proved he was capable of rising above all the noise; the hip-swiveling dazzle of "Montero (Call Me By Your Name)" showed he was unafraid to show his sensual side; and the stomp-along "Industry Baby" (complete with an appearance from Jack Harlow) demonstrated that Lil Nas X is just flat-out one of the most exciting vocal talents in hip-hop.
Kim Petras and Sam Smith - "Unholy" (2023)
Trans representation on the GRAMMYs stage took a big step forward at the most recent ceremony, thanks to Kim Petras. Not only did the German-born pop star become the first openly trans woman to win a GRAMMY Award, but her blistering performance of "Unholy" with Sam Smith likely ignited more than a little bit of inspiration, intensity, and passion in the viewing audience. 
Cast in a red glow, the duo embraced the fires of lust, Petras playing the fiery cage dancer to Smith's devilish ringmaster. Every second of the performance dripped with sweat and sex, refusing to bow to any expectation or censure, Petras humping a corner of the cage as Smith gyrated around a cane. The smoking hot fever dream more than earned the FCC complaints and the zealous fans who went on to devour more of Smith and Petras' music. 
Listen To GRAMMY.com's LGBTQIA+ Pride Month 2023 Playlist Featuring Demi Lovato, Sam Smith, Kim Petras, Frank Ocean, Omar Apollo & More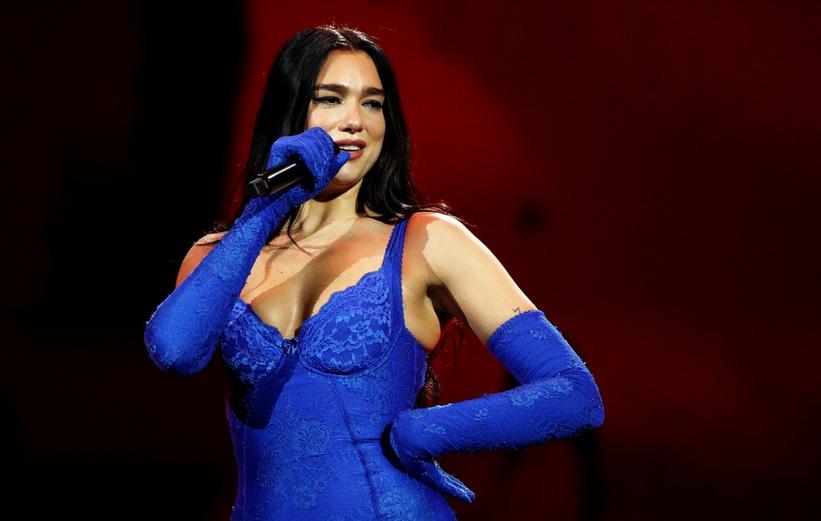 Dua Lipa performs in Sydney, Australia in November 2022.
Photo: Don Arnold/Getty Images
list
9 Artist-Hosted Podcasts You Should Check Out Now: Sam Smith, David Guetta, Norah Jones & More
From Dua Lipa to Joe Budden, some of music's biggest names have added "podcast host" to their impressive resumes. Grab your headphones and take a listen to nine of the most insightful and creative shows led by artists.
GRAMMYs
/
May 30, 2023 - 06:13 pm
As podcasts have become increasingly popular among listeners, they've also become a preferred playground for music makers to express themselves — and in turn, show a new side of their artistry.
Whether it's hours-long interviews courtesy of early adopter Questlove, breezy conversations with a musical accompaniment by Norah Jones, or a vital history lesson from Sam Smith, podcasts are allowing artists to further connect with their fans. And though there's already a disparate array of musician-led shows out there, it's seemingly just the beginning of a new podcast wave.
Below, get to know nine of the most interesting artist-hosted podcasts available.
A relatively new addition to the podcast sphere, Norah Jones is Playing Along is exactly what it sounds like. Hosted by the "Come Away With Me" crooner, the show features Jones jamming on a piano with a cadre of her musician friends and colleagues. The show's guest list is similarly varied, with recent episodes including memorable conversations with indie folk artist Andrew Bird, country singer-songwriter Lukas Nelson and jazz virtuoso and Robert Glasper all of whom took viewers on a musical journey through their catalogs and beyond.
Known as music's wise sage, legendary music producer Rick Rubin showcases his zen energy and insatiable passion for music on this informative podcast, which he hosts alongside  journalist-author Malcolm Gladwell, New York Times editor Bruce Headlam and producer Justin Richmond. Much like Rubin's list of collaborators — which has ranged from everyone including Johnny Cash, Adele and Rage Against the Machine — the show zig-zags between insightful interviews with a range of music's most accomplished names, including Giles Martin, Feist, Usher, The Edge, Aaron Dessner, and Babyface.
Aside from her GRAMMY-winning music career, pop icon Dua Lipa has a bubbling entrepreneurial streak in the form of Service 95, a multi-platform lifestyle brand which includes a newsletter and special events. It also produces the popular podcast At Your Service, on which Lipa interviews a diverse range of personalities including musicians (collaborators Charli XCX and Elton John), cultural luminaries (Dita Von Teese) and activists (Brandon Wolf) for laidback conversations about their respective careers.
Amid his roles as a founding member of the Roots, bandleader on "The Tonight Show Starring Jimmy Fallon," a prolific filmmaker and a best-selling author, Questlove adds podcast host to his rich cultural tapestry with Questlove Supreme. The show prides itself on loose, intimate and in-depth conversations with a who's who of music's luminaires, whether a multi-hour, emotional chat with Mariah Carey, an insightful conversation with trumpet legend Herb Alpert, or icons ranging from the late Wayne Shorter to Bruce Springsteen and manager Shep Gordon.
British songstress Jessie Ware teams up with her mother, Lennie, on this effervescent podcast, which showcases the "Free Yourself" singer munching on a delicious home cooked meal while having a conversation that's equally scrumptious. Whether the two are having pink salmon with Pink, eggplant pie with Shania Twain or spinach pie and florentines with Kim Petras, it all makes for an extremely listenable (and hunger-inducing) spin on the medium.
Earlier this year, Red Hot Chili Peppers guitarist Flea launched the interview series This Little Light, which zeroes in on the importance of music education. In short order, the podcast has already boasted heavy-hitter guests, including Cynthia Erivo, Patti Smith and Margo Price. "I wanted to do This Little Light to benefit my music school, the Silverlake Conservatory of Music," he said in a statement upon its release. "The idea behind it being music education, falling in love with music and embarking on a musical journey for your life. Everybody's path is so different, and it's fascinating to learn how every musician came to music and developed their study of it over time."
Five-time GRAMMY winner Sam Smith hosts a touching and informative history of the AIDS crisis from a UK perspective — from the earliest, heart-wrenching days of the disease to modern-day tales, including the death of Terry Higgins (one of the region's earliest deaths) as well as breakthrough treatments. Meticulously researched and told in a documentary-style, the BBC podcast is equal parts inspiring and heartbreaking — but above all, demonstrates that artists can effectively tell stories beyond the realm of music, while raising awareness at the same time. 
A departure from every other podcast on this list, dance music king and David Guetta strays from the interview format and lets the music do the talking. Guetta hosts this weekly hour-long podcast doubles as a playlist, which features a selection of songs handpicked by Guetta himself. Typically opening with a remix from Guetta himself (he recently featured his spin on Kim Petras' and Sam Smith's GRAMMY-winning hit "Unholy,") the show then explores a variety of electronic tracks from a disparate list of artists, including tracks from dance music mavens Olivier Giacomotto, Idris Elba and Robin Shulz. 
Still going strong eight years after its launch, The Joe Budden Podcast is hosted by the eponymous rapper and his friends as they talk through matters of hip-hop and their own lives, with recent topics focusing on everything from Cher's love life to the Met Gala. Each episode —  which regularly hovers around the three-hour mark — is like being a fly on the wall to Budden and friends. Of course, there's celebrity interviews along the way, with headline-making chats with the likes of Akon and N.O.R.E. 
10 Music Books To Dig Into This Summer: A Kate Bush Bio, A First-Hand Account Of The Grunge Scene & Feminist Punk Histories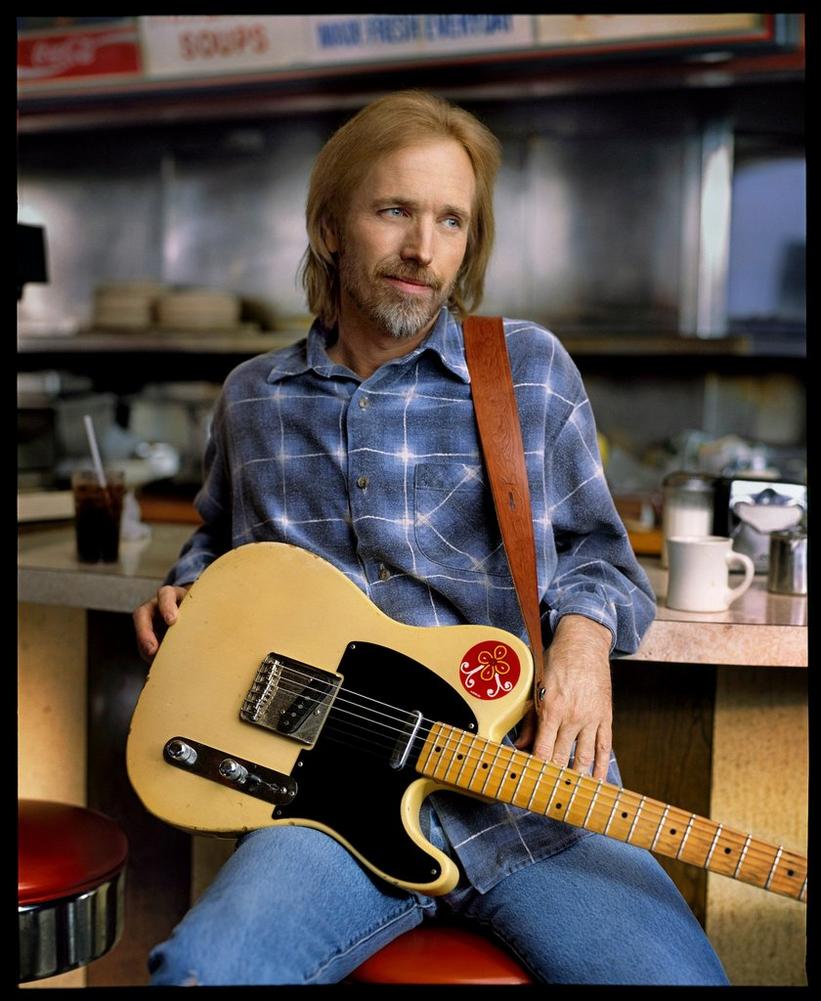 news
Let Your Heart Be Your Guide: Adria Petty, Mike Campbell & More On The Enduring Significance Of Tom Petty's 'Wildflowers'
Ahead of Petty's long-awaited, expansive 'Wildflowers' reissue, GRAMMY.com speaks to those who know it—and its beloved late author—best
GRAMMYs
/
Oct 16, 2020 - 08:14 pm
For years, Tom Petty fans eagerly awaited the release of the second half of Wildflowers, Petty's esteemed second solo record, released on Nov. 1, 1994. Co-produced by multiple GRAMMY-winning producer Rick Rubin, Tom Petty and Heartbreakers guitarist Mike Campbell, Wildflowers was originally conceived as a 25-song double CD, though Petty's new record label Warner Bros. asked that it be condensed to a 15-song one-disc album. Four songs from the Wildflowers sessions ended up on the She's The One soundtrack. Another song, "Leave Virginia Alone," was recorded by Rod Stewart and debuted on "Saturday Night Live"'s 20th season finale. The remaining five songs never saw the light of day.
Today, however, two weeks after the third anniversary of Petty's untimely death and several days before what would have been the rock icon's 70th birthday, Wildflowers & All The Rest has finally been released. Produced by Petty's longtime engineer and co-producer Ryan Ulyate, the collection was curated by Petty's daughters Adria and Annakim, Campbell, Heartbreakers keyboardist Benmont Tench and Petty's wife Dana (the couple married in 2001). There are several editions available in various formats (digital/CD/vinyl), starting with a 2-CD/3-LP reissue of Wildflowers remastered and All The Rest comprising the previously unreleased 10 tracks, the Deluxe Edition (which also includes 15 home demos and 14 live performances ranging from 1995-2017) and the Super Deluxe Edition, which includes Finding Wildflowers and comprises 16 alternate studio takes.
A benchmark in his illustrious career and his fastest-selling record, Wildflowers, certified triple platinum within nine months of its release, held significant meaning to Petty. Speaking to author/journalist Paul Zollo in "Conversations with Tom Petty," Petty says, "I think it's maybe my favorite LP that I've ever done. Though I'm kind of partial to a few of them. But I think, as a whole, it's a real long piece of music—it's almost 70 minutes long—but that's the one that really gets me when I hear it. I can kind of go, 'Wow, I'm really proud of that. That came out exactly like I wanted it to.'"
Sadly, as Petty wrote songs for Wildflowers, his marriage to his wife Jane Benyo was collapsing. (The pair married in 1974, had daughters Adria and Annakim, and divorced in 1996.) Filled with pain, loneliness and uncertainty, Petty's songwriting shifted in accordance with the crisis in his personal life, reflected in Wildflowers' lyrics and song titles including "Hard On Me," "Time To Move On" and "Only A Broken Heart." More intimate and raw than ever before, Petty openly expresses his sadness, anguish and frustration amidst sporadic shimmers of light.
Recorded at Sound City in Van Nuys over an approximately two-year period beginning in 1992, Wildflowers wasn't technically a Heartbreakers record but all the Heartbreakers still showed up with the exception of drummer Stan Lynch, who was replaced by Steve Ferrone when escalating tensions with Lynch reached a breaking point. Ringo Starr, who played drums on "To Find A Friend," and Carl Wilson, who contributed backing vocals to "Honey Bee," were the record's special guests.
On the opening and title track, the sweetly melodic "Wildflowers," Petty sings, "You belong among the wildflowers/ You belong in a boat out at sea/ Sail away, kill off the hours/ You belong somewhere you feel free." Though it was never released as a single, "Wildflowers" was a huge hit with Petty fans. In audio posted to Tom Petty's official Instagram page, Petty reveals the ad-libbed song was a departure from his usual songwriting process. "The 'Wildflowers' song was one of the only times it ever happened to me in my life. I really just stepped up in my little studio at home and I put the mic on and played the whole song straight from the top to the end with all the lyrics and the music in one go. And then I stopped the tape and played it back and I really was kind of, you know, confused. I kept playing it again and again thinking, 'Well, what do we work on and what would I change?' And then I thought, 'I'm not going to change it. I'm just going to leave it stream of conscious.'"
While Petty wasn't aware of it at the time, he actually wrote "Wildflowers" for someone very specific, someone who was desperately in need of compassion and freedom. He wrote it for Tom Petty. According to Warren Zane's bestselling book "Petty: The Biography" (2015), Petty's therapist listened to the song and "asked the singer who he was addressing. 'I told him I wasn't sure,' Petty says. 'And then he said, 'I know. That song is about you. That's you singing to yourself what you needed to hear.' 'It kind of knocked me back. But I realized he was right. It was me singing to me.'"
Infused with rock, folk and blues, the critically acclaimed Wildflowers landed at number eight on Billboard's 200 record chart. Rolling Stone gave the album a 4-star review. "Wildflowers' resolute passion and maturity grow more evident with each listen until the album acquires a haunting, enduring resonance." GRAMMY-nominated for Best Rock Album album, Wildflowers yielded four successful singles that each scored positions on Billboard's Mainstream Rock chart; the tongue-in-cheek "It's Good To Be King," "You Don't Know How It Feels" (GRAMMY Award for Best Male Rock Vocal Performance, and MTV Music Video Award for Best Male Video), "A Higher Place," and "You Wreck Me."
Originally titling the song "You Rock Me," Petty shared the backstory to "You Wreck Me" at VH1's Tom Petty Storytellers session in 1999. "I was calling the song 'You Rock Me, Baby' and, you know, you can't really say that anymore because it was pointed out to me, anyway, that the band kind of just held their heads and said, 'You can't sing, 'You rock me' in a song,' which I suppose made sense...and then, one night, it hit me. It's 'wreck me.' All I did was change 'rock' for 'wreck' and we had, 'You wreck me, baby." With that, Petty smiles, chuckles, and launches into the highly energetic rocker with the Heartbreakers.
There's a chance the song might never have been recorded at all. Campbell, who wrote the music for "You Wreck Me" and co-wrote several Petty hits including "Refugee" and "Runnin' Down A Dream," says initially Petty liked the demo Campbell gave to him. But when Campbell asked about the song months later, Petty said he wasn't sure if he knew where he'd put it. At the studio one day, Rubin asked Campbell if he had any songs. When Campbell played it for him, Rubin told him to show the song to Petty, but Campbell said he already had. Rubin suggested he show it to Petty again.
"I showed it to Tom again and kind of nudged him and said, 'Why don't you write to this?'" Campbell tells GRAMMY.com. "The funny thing is, I think maybe because Tom was busy writing his own songs and he was overwhelmed with that, he wasn't really keen on that track at the beginning. He kind of did it under duress a little bit. I got the feeling as we were recording it that it wasn't one of his favorite songs. But when we went on tour, a couple of days into the tour, we played that song live and it went down so well, he leaned over to me and said, 'I get it now. This is really a good song.'"
Filmmaker/photographer Martyn Atkins, who directed both the "You Wreck Me" music video and the documentary "400 Days," which he shot during the recording of Wildflowers and its tour, designed the record's tastefully understated packaging and cover; four black-and-white photos, one of which shows Petty looking out the window of a van on his way to the recording studio, set against a craft paper-brown background with a red circle surrounding a red beaded flower in the cover's lower-left corner, providing the only splash of color. Petty's name and "Wildflowers" are written across the top in lowercase letters in Atkins's handwriting.
Atkins spent a lot of time with Petty, taking photos and shooting film footage, letting ideas spark organically. Inspired by the intimacy of Petty's songs, Atkins opted for a low-key design. "My thought about the packaging and graphic for "Wildflowers" was that it should feel a little more homemade, something crafted that Tom was crafting. I got that feeling from the music. It was much more internalized coming from Tom. It felt like you were getting something personal," says Atkins over the phone. He cut and printed negatives from his 16mm film footage for the cover photos instead of using a regular camera. "I wanted the grittiness and real grain for the album artwork. The idea was not to have something glossy."
He explains the red beaded flower's significance. "Tom had a tobacco pouch at his house, an American Indian suede pouch with a beaded flower on it. I think somebody had given it to him. He wondered if we could use it in some way. I took it away and photographed it and suggested we make it like a seal on the cover, something graphic that could become a motif. He liked that idea as the pouch meant something to him. We did stickers of it and included them in the CD packaging."
Petty himself stuck a Wildflowers sticker onto the upper-left corner of one of his favorite guitars, his blonde Telecaster (nicknamed "Torucaster" for luthier Toru Nittono), where the sticker remains to this day. Some of Atkins's Wildflowers-era photography, along with pictures taken by photographers Mark Seliger and Robert Sebree, are included in the new box set.
For years, Petty longed to reissue the beloved Wildflowers along with its second half. "He thought it was really important because the legacy of the Wildflowers album loomed large in this career and he knew that the second half of Wildflowers was an important statement," said Rick Rubin, speaking to bestselling author Malcolm Gladwell on their "Broken Record" podcast in 2018.
Ulyate and Petty first cracked open the Wildflowers vault in 2013, poring over tapes during breaks between recording sessions for Hypnotic Eye, Tom Petty and the Heartbreakers' final studio album. By 2014, they'd remixed the 10 previously unreleased Wildflowers tracks, which Petty sequenced and named All The Rest. Petty also selected some home demos to release as bonus material. He told Rolling Stone about a two-disc Wildflowers release slated for that Christmas. A year later, Petty released the Wildflowers-era song "Somewhere Under Heaven" as promotion for a Wildflowers: All The Rest collection that didn't have a release date yet. He was waiting to release Wildflowers: All The Rest when he could give it his undivided attention and promote it properly with a tour. Between touring Hypnotic Eye, working with his early '70s band Mudcrutch (whose members include Heartbreakers Campbell and Tench), and the Tom Petty and the Heartbreakers' 40th anniversary tour in 2017, he held back Wildflowers: All The Rest until he could prioritize it.
"He wasn't putting out music by the pound," says Ulyate over the phone. "He thought about it and was like, 'I don't want to just toss this thing out.' He was never into flooding the market with stuff. If he had just put it out without promoting it, he felt it wouldn't have gotten the reception he thought it deserved so he decided to hold back. He was going to get back to it, take stock, and figure out how to move forward when they got off tour in 2017."
Throughout Tom Petty and the Heartbreakers' 40th anniversary tour, the 18-song setlist included five Wildflowers songs, alongside a bevy of classic Petty hits including "American Girl," "Free Fallin'," and "Mary Jane's Last Dance." Two days after the tour wrapped, after three sold-out nights at the Hollywood Bowl, Petty told the L.A. Times that the Wildflowers project was probably where he'd turn his attention next. While he said he still had some research to do, he speculated that a three-city theater residency, instead of stadiums and arenas, might suit the material best.
"We had several discussions about doing a tour of only Wildflowers songs, maybe in theaters," says Campbell. "For so many decades, it was a greatest hits tour, which is great, but this would have been a different type of thing. We could share this intimate album and we'd have different guest singers come in with the band to give it a different vibe and experience from the touring we'd been doing, which would have been artistically rewarding for us." Campbell says among the potential guest singers they'd discussed were Jeff Lynne, Eddie Vedder, Norah Jones and Stevie Nicks.
Tragically, five days after his L.A. Times interview, Petty, who suffered from emphysema, coronary artery atherosclerosis, knee pain and a fractured hip, died suddenly at 66 years old from an accidental overdose of prescription pain medications. But Petty's incomparable legacy lives on with Wildflowers & All The Rest, which arrives on the heels of two previous Tom Petty posthumous releases: An American Treasure (2018) and Best Of Everything (2019).
Over the past few months, several Wildflowers & All The Rest songs and videos have been released: Petty's home demos of "Wildflowers," "You Don't Know How It Feels" and "There Goes Angela (Dream Away)," which was unearthed after Petty's death. "We didn't find that when Tom was around," says Ulyate. "We found about half the demos with Tom and he approved them and liked them and then after he passed, we really scoured the bottom of the vault to try to find everything. That's when we found more demos."
"Confusion Wheel," the first official single from All The Rest, epitomizes Petty's tormented and highly confessional Wildflowers-era songwriting. Petty sings, "So much confusion has torn me apart/ So much confusion has made me afraid/ That I don't know how to love/ I don't know how to trust/ And I don't know why that is." Yet Petty hasn't lost all hope for a fresh start as he sings, "One of these days, we'll drive away/ Drive away singing a brand new song/ We'll wake up singing a brand new song."
Mindful that the material was close to her father's heart, Adria is also highly cognizant of its significance to the Wildflowers narrative. Speaking to GRAMMY.com over the phone, she says, "If the 'Wizard Of Oz' had another reel or if 'Let It Be' had another album you'd be like, 'Woah! To me, that's what Wildflowers & All The Rest is, and that's why it's so important for us to get it right because it's a little gem in the archive."
"Everybody involved is trying to honor and use their sixth sense as to what it is he would like, to carry on the legacy as he would have if he were still here," says Ulyate, who worked closely with Petty for more than 10 years. He misses Petty terribly but notes that being immersed in his music has helped his grief somewhat. "I don't think any of us will ever get over the loss but, in a way, working on the music has made it easier because he's still here and he's still coming out of my speakers. Finding this stuff and putting it out feels like we're all doing our job in honoring him and his legacy. In that way, we're doing the right thing and doing justice to his legacy so we're keeping him around in a way and that part of it makes me feel good."
Exploring Petty's archives was tough for Campbell, however, whose history with Petty dates back 50 years. "It was a bittersweet experience going through the stuff and not having Tom there to do it with us," he says. "Going over the songs brought up a lot of joy and grief as well. He really wanted this stuff out though, so we worked very hard on it and took the best stuff of what was laying around. It was as if he was sitting there with us and we made decisions based on that.
Some of the tracks I'd almost completely forgotten about until I heard them and it was nice to hear this good music that we could share with the audience. At the same time, I'm still grieving and it was kind of hard to sit there and hear Tom's voice in the speakers and him not be there. Sometimes I would just have to leave the room for a while, but we got it done."
Adria says when her father died, "It was such an eternal primal scream of disbelief to have him die on us so suddenly." She says it felt like a universal loss and that while the world mourned along with her family, they also gave Petty's heirs a lot of support. As to her grief, three years later, she says, "I feel like I'm turning a corner with it, and as time goes on, I feel like parts will get easier. But no one ever gets over the death of their parent." At times, however, her grief is overwhelming. "There are times when you just don't want to hear those songs...when they come on in the grocery store and you're like, 'That's a lot.'"
She says, however, that listening to Wildflowers is uplifting. "There's a lot of joy in listening to this particular era of the music for me. It touches my soul. It touches my heart and makes me feel good. It's not the kind of stuff that makes you really think necessarily about the live shows or the hit-run of Dad's catalog but it's a little bit more of a pure experience." As of late, Adria says she's been getting lost in her dad's lyrics and the purposeful manner in which he chose each word, constantly editing himself, as reflected on studio notes, legal pads and notebooks where he constantly scratched out and replaced lyrics.
Rick Rubin and Tom Petty
Photo by Robert Sebree
Renowned for his anthemic songs, witty lyrics and compassion for underdogs, along with his uncanny skill for conveying profound wisdom and emotional depth using plain and concise language, part of Petty's artistic genius was how deceptively simple he made his thoroughly relatable yet equally epic songwriting seem. In truth, he was a blue-jeaned, tirelessly working poet, inducted into the Rock and Roll Of Fame and the Songwriters Hall of Fame.
While the more comprehensive editions of Wildflowers & All The Rest are a treat for fans, they also serve as a masterclass in songwriting as you hear the evolution of Petty's songs. Some demos were reworked before being recorded in the studio. For example, before he changed the chorus for the completed studio version of "Crawling Back To You," on the demo Petty sang "coming back to you" and "running back to you." Other demos were set aside entirely, with portions of their lyrics transplanted into other songs. "There's a Break in the Rain" is a beautiful and heartfelt demo that Petty never developed further. Instead, he used its lyrics "in a memory of a dream," in "You Don't Know How It Feels," the first song recorded for Wildflowers. Years later, he recycled its chorus in "Have Love Will Travel" on The Last DJ (2002).
"He really cared about writing good songs and performing them well," says Ulyate. "He always wanted to keep getting better and better and refining his craft. He was more into that than being a famous guy," says Ulyate who says Petty's meticulousness was all-encompassing. "He was into every facet of songwriting. The song had to be good, the first line had to grab you and the song had to have good construction, and he was into production, and how the songs were arranged in the context of an album was important. He wanted to make sure he was telling a story."
Petty would continue to scrutinize and change songs even after they were recorded. "I'd go into mastering and say, 'OK, we're going to master the album and finish it up' and he'd call me two days before and say, 'I have a better line for the third verse,'" says Ulyate. "Luckily, we had a set-up that made it easy for me to drop in a line at his studio and we'd listen back and I'd say, 'Man, I'm so glad you called me. That was so much better.' He was always thinking of ways of improving stuff."
Ulyate partially attributes Petty's songwriting prowess to his "encyclopedic knowledge" of music. "If you want to be a good songwriter, you have to be a good song listener," he says. "Tom Petty was probably the best song listener of anyone I knew." Petty's extensive and colorful musical palette ranged from the most obscure music Petty could find to the blues to his heroes Bob Dylan, the Byrds, The Beatles, Beach Boys and Elvis Presley.
He laughs incredulously when recalling Petty's meeting with director Thom Zimny who, at the time, was making the documentary, Elvis Presley: The Searcher. "Thom Zimny asked a couple of questions about Elvis and Tom Petty went into this thing where, basically, for the next 45 minutes he just schooled the guy about Elvis! He knew more about him and I was like, 'How do you know this much about Elvis?!'"
"Even if you never shook his hand, you knew him, and it will always feel like we lost a friend, not just the standard-bearer for great songwriting." —Cameron Crowe on losing Tom Petty
In fact, when Petty was 11 years old, growing up in his native Gainesville, Florida, he was taken to meet Presley by his uncle who was working on the set of a Presley film shooting nearby in Ocala, Fl. Petty relays the Presley anecdote in Oscar-nominated director, screenwriter and author Peter Bogdanovich's four-hour documentary, Tom Petty and the Heartbreakers: Runnin' Down A Dream (2007). "Elvis appeared like, you know, a vision. He didn't look like anything I'd ever seen and I'm just dumbstruck...I went home a changed man," Petty said at the time. "When I hit the street the next day, I was trying to find some Elvis Presley records. The music just hypnotized me and I played these records to the point my parents began to worry that something was wrong with me."
Speaking over the phone, Bogdanovich (The Last Picture Show, Mask) says though he and Petty were both proud of the documentary, which won a GRAMMY for Best Long Form Music Video in 2009, ("I was thrilled. What director gets a GRAMMY?"), it's forever "tinged with sadness" due to Petty's untimely death. He says when Petty had a three-week window between tour dates in 2017, the pair discussed adding material to Runnin' Down A Dream. "We talked about maybe adding 10 to 15 minutes to it to include the last 10 years to bring it up to date. We had a nice talk about it and he was keen on the idea but it didn't work out because he died."
Bogdanovich says he last spoke to Petty after he attended his penultimate concert at The Hollywood Bowl three years ago, and called Petty to rave about his performance. "It's tragic. I miss him dearly. I just loved the guy," he says. "He was a real artist who cared about the art, singing terrific songs that he put his heart and soul into. It was everything to him. It wasn't about the money. It was about the work."
Petty's dedication to his fans matched his commitment to his art. During the 40th anniversary tour, Atkins expressed concern to Petty about carrying a heavy guitar every night while suffering from a cracked hip that needed surgery. He says he suggested the idea of stopping the tour to get better and touring the following year instead. Petty said, "I don't want to stop the tour because people book their holidays around coming to see me and it's important in people's lives and I don't want to let them down."
Dating back to 1981, Petty famously fought his record label MCA who wanted to add a dollar to the price of his record Hard Promises. He withheld the album until MCA relented and didn't raise the price. Petty describes his fan-philosophy in director and Oscar-winning screenwriter Cameron Crowe's 1983 MTV hour-long documentary Heartbreakers Beach Party, which was Crowe's first directing credit. Facing the camera directly, Petty says, "At the risk of sounding corny, you have to thank the fans. I'm still very reverent about that. I will stop and sign the thing because it's that important. I think that if you lose that, if you get where they're just them, then it's all gone."
"Tom always carried himself as a fan," Crowe (Jerry Maguire, Almost Famous) tells GRAMMY.com over the phone. "First and foremost, I think, he was somebody who never forgot his music-loving roots in Florida and remained an avid music lover and collector his entire life."
Crowe says Tom Petty and the Heartbreakers were one of his favorite artists to write about when he was a Rolling Stone journalist and that it was "a dream come true" for which he'll forever be honored that Heartbreakers Beach Party was his directorial debut. As a matter of fact, but for Petty (and executive producer Danny Bramson), it would have taken Crowe much longer to have become a director, if it even happened at all. "We were on the way to the video shoot for 'You Got Lucky' and he said, 'Pick up a camera and I'll play you a song.' I said I wasn't a director. He said, 'Just film me.' So I did. He played the novelty song 'I'm Stupid' and when it was done, he said, 'Guess what. Now you're a director.' Can't think of a better person to convince to jump in the deep end and start a new career."
He says Petty contributed music generously to Crowe's film soundtracks over the years, including an exclusive mix of "It'll All Work Out" for Elizabethtown. He also gave Crowe an opening quote to use in the first trailer for his TV show "Roadies."
"He was as down to earth as down to earth gets," says Crowe. "Even if you never shook his hand, you knew him, and it will always feel like we lost a friend, not just the standard-bearer for great songwriting, and a band that can pivot in any direction to deliver his songs."
In honor of their father's unique relationship with his fans, both Adria and Annakim switched their private social media settings to public when Petty died. "His fans really came first for him in his career," says Adria. "That's a lot of our job and our responsibility, to say, 'We are here to still treat you well and to make things affordable and to give you access to all sorts of cool stuff he left behind.'"
Earlier this month, on the third anniversary of Petty's death, Adria posted a home video shot at Petty's home studio at the family's last Christmas together. Petty's strumming an acoustic guitar and singing "Crawling Back To You (one of Petty's personal favorites) while Cammie, one of Adria's and Annakim's younger cousins, plays the piano. In the caption, Adria writes that as soon as Petty heard Cammie playing the song, he took everyone into his studio to sing along and encourage her. The caption ends with, "I miss you too much every day, dad." On that same day, Annakim posted a selfie, captioned, "This was me a month after my dad died I feel greatful [sic] to feel alive again."
Hundreds of Petty fans responded to the sisters' posts. "His music has made many of us feel alive," wrote one fan while another wrote, "I've loved your dad's music since I was 10 yrs old. I'm 52 now. Was lucky to see him in concert about 19 times. Always the best and most memorable shows. Crying now...still hurts so much."
As to the possibility of a future Wildflowers & All The Rest tour, Campbell, who toured with Fleetwood Mac for a year and a half and has since been focused on his band The Dirty Knobs, becomes emotional at the thought of moving forward without Petty. "I'll tell you how I feel about it," he says. "I don't know how many stages of grief there are but I'm still in probably stage four or whatever it is. I don't 'feel emotionally comfortable with having all the Heartbreakers in a room and going 'one, two, three, four' and playing without Tom there. It's a little too painful, but I'm not opposed to the idea only because this was something Tom really wanted to do. I would remain open to the idea when our grief settles to do what he would have wanted, and maybe get the band back together with some singers and learn the songs and do that Wildflowers tour in his honor."
After a pause, Campbell says, "I need more time. It's such a huge loss. He was my best friend for 50 years. I'll probably never get over it completely and I am doing well but for something that close to Tom's energy and soul, I need to be a little stronger to take that on."
In the meantime, Adria says she's currently in discussions with a director about a Wildflowers documentary, and that there will definitely be more Tom Petty music to come. "We have a big beautiful archive," she says, "We're just going to take our time with it and work on this one for the time being and then sit down and think about what should happen next."
"It's hard. And it's still hard": The Heartbreakers Keyboardist Benmont Tench On Life After Tom Petty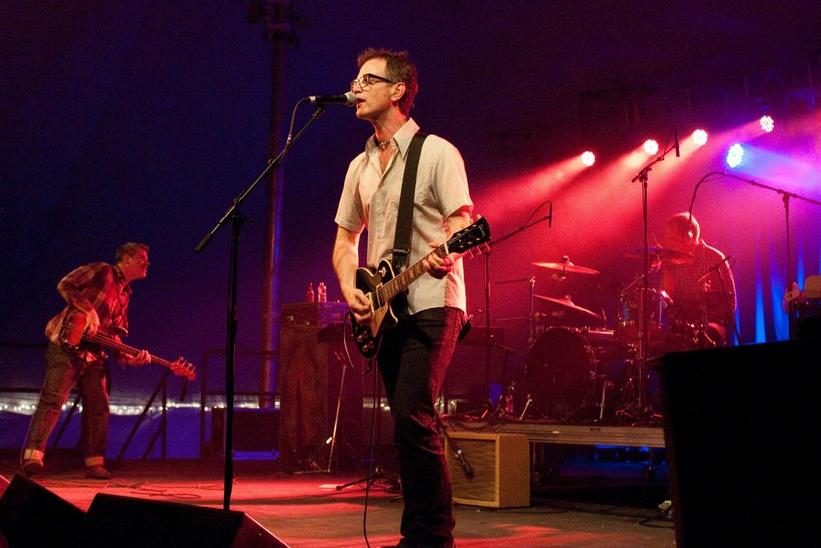 news
Dan Wilson On Semisonic's Return, Why Preachy Songs Suck & The "Capitalist Insanity" Of Cashing In On COVID-19
The power-pop mind behind "Closing Time" has mostly been co-writing with GRAMMY-winning greats—on 'You're Not Alone,' he's a bandleader again
GRAMMYs
/
Sep 16, 2020 - 07:26 pm
The ever-cogent Dan Wilson has no shortage of advice for fellow musicians. In fact, his Instagram page is literally full of it. "Repetition is good for practice, but it also provides fertile ground for… luck," one fortune-cookie-style maxim goes. "Have trouble picking a single from your batch of songs?" another image asks. "Does one of them make you really uncomfortable and embarrassed? That's the one. Most embarrassing track = hit."
If the 59-year-old gave himself some advice, it might go something like this: "Don't be afraid, Dan! Your old one-hit-wonder band will love those tunes you've been kicking around!" Because when he approached Semisonic's bassist John Munson and drummer Jacob Slichter — with whom he hadn't released music in almost two decades — he was, by his own admission, a nervous wreck. "I was scared to show them to the guys," Wilson admits to GRAMMY.com. "But I was so excited."
Those songs comprise Semisonic's new EP You're Not Alone, which is due Sept. 18 via Pleasuresonic Recordings/Megaforce Records. Songs like the title track, "All It Would Take" and "Don't Make Up Your Mind" fit snugly with their GRAMMY-winning 1998 hit "Closing Time" — both in their quality and 1990s time-warp aesthetic. Given that Semisonic never technically broke up and have consistently played together since they publicly went quiet, what took Wilson so long to write new Semisonic jams?
Simply put, the singer-songwriter evolved into a different kind of artist. In the years since Semisonic's last 2001 album You're Not Alone, he's flown solo while writing chart-toppers for GRAMMY-centric greats — The Chicks, John Legend, Adele. (The former's co-write with Wilson, "Not Ready to Make Nice," won Song of the Year in 2006; the latter's 2001 album 21, for which Wilson co-wrote "Don't You Remember," "One and Only" and "Someone Like You," won Album of the Year the year of its release.)
Wilson returns to his old band as a power-pop philosopher, a songwriting sage. If you only know his hits — or his popular "Words & Music in Six Seconds" Instagram series — it's a pleasure to absorb his observations in long form. GRAMMY.com gave Wilson a ring about You're Not Alone, his aversion to self-righteous music and why he's not making "lemonade out of lemons" during lockdown.
This interview has been edited and condensed for clarity.
Give me your take on band reunions as a whole. Is there a correct reason to reunite versus an incorrect one?
The band wants to do it again. What other reason could there be? The band wants to do more music. That's a perfectly good reason. I'm totally into it. What are some other possible reasons? I'll weigh in. The band needs to make payments for medical issues? I mean, we don't have that, but if someone had that I think it'd be perfectly legit. The band wants money, I guess? What else is there?
I guess that's it. Creative need, financial need or both. Either way, one returns to their old job.
You know, for Semisonic, I had wanted to do this for years. We've always put a show together every year just to be together, because we love being together. The catch has always been that I haven't been able to write songs that sound right for the band for a long time. This is the first batch of songs that I've written for the band that sound right.
I had reasons that were more like: I love this group, I love the music we make, I love these songs, I want to play them, I like playing live, and I can't think of any new songs for the band at the moment. It was frustrating.
Why the mental block all these years? What made it difficult to write Semisonic songs?
Well, first of all, I did a solo record, [2007's] Free Life with Rick Rubin, and I underwent a kind of mentorship process with him that was amazing. I learned so much about making records and I learned a whole kind of ethic and sonic approach from Rick that was so great.
Then I also learned how to write songs for other people to sing and I wrote songs for Jason Mraz [such as 2018's "Love is Still the Answer"), the Chicks, John Legend — incredible people! — during those first six or eight years after Semisonic stopped touring. In a way, I temporarily trained myself out of being the guy in Semisonic. It was kind of like a musical acid. I lost track of that guy in the band.
I'm more self-aware about it now than I was then, so at that time, it was more like I would try to write a couple of songs for Semisonic and they would either not be good enough or they wouldn't sound like the band. I just had to find my way back to it. I wasn't desperate about it. I just kept thinking "It'll come back. It'll be fine."
And I had so many other interesting things to do — I wasn't sitting around doing nothing, you know what I mean? But when I finally did write a couple of songs that sounded like the band — I was kind of scared to show them to the guys, but I was so excited.
I think the average listener would find this EP to be a '90s throwback, which makes a certain amount of sense — that's when you guys formed. Are you comfortable with being pigeonholed to a decade? Do you reject it?
[Long laugh] That makes perfect sense to me! I wasn't thinking "Let's make a '90s throwback" at all, but I always have these manifestos in my brain that I do when I'm launching into some project.
One of the manifestos, in this case, was "We're going to spend zero energy renewing our sound, modernizing ourselves or updating. We're just going to play like ourselves and sound like ourselves and see if people like that."

Just selfishly speaking, I get to play, write and sometimes produce on records that are very much a part of the current musical world. I'm playing guitar on the most recent Leon Bridges song ["Sweeter"] — I'm so proud of that. I co-wrote a new song with JoJo ["Sabotage"] that just came out. She's interesting because she's another person who's had a longer career. I recently had a song come out ["Six Feet Apart"] with Alec Benjamin.
I don't need any validation to the level of whether I'm a current practitioner. So in a way, I can say selfishly that we don't need to update our sound, but I thought it would just get that whole question out of our hair and we wouldn't have to worry about it. I found it to be very useful to not think "Is this permanent enough? Is it modern enough? Is it different enough from our thing before?" [Instead] it was "Does this sound like us?"
No need to sweat being too retro when you do so much in the now.
I have very little to prove in that area. I really want to make great music and I really want people to dig it and I really want it to resonate in a way that feels true and honest to people. But I really don't care whether someone thinks it sounds like a band from the '90s because that's what we are.
In "You're Not Alone," you sing "What would even be the point if we knew what comes next?" This could be taken several ways — existentially, spiritually, politically — which, in my opinion, is the highest honor assignable to a lyric.
Aw, that's fantastic! I love that. I liked it when I wrote it. But it was literally one of those things that I would say over drinks. It's not like it was some great bit of lyric-writing. It sounds just like a typical Dan thing to say. I'm glad that you like the line, and it's just something I would say as a human being rather than a crafter of songs. It's just me talking.
I also like this line in "All It Would Take": "Changing the world within me and around me." Do you believe we need to get our houses in order before we attempt to clean others'?
There is no cleaning someone else's house. You can only do your own. Change and growth and learning, for me, is my choice. I can't say "You need to learn a bunch of stuff." I can't say that to someone else.
Everyone is saying this to someone else on social media.
[Another long laugh] Well, social media is totally not real! First of all, it's not a good use of your own time to try to teach someone else how to live their life. You're going to fail and you'll have just wasted that portion of your own life.
Changing the world within me — that's where everything has to start. The people that I find the most inspiring in the world are ones that have gone through incredible internal change and learning and growth. It just makes me want to be better.
Regarding modern activism, I fear some young people haven't done the internal work before they attempt the external work.
Not to be that guy, but that work can happen in any order. Whatever's in front of your nose, you've got to do that. I'll say this: I feel like "All It Would Take" is as close as I could ever stand to writing a preachy song. Because I really dislike preachy songs. I probably dislike preachy people as well — who think they're better and need to fix everyone else.
I definitely don't want to hear a song that says it knows better than I do and that I need to learn a thing or two. But that song captures the feeling of when I've encountered people who are deeply inspiring and seem to have learned things that I badly want to learn myself. Maybe that's the key to that song feeling true and real — because it's about how I've felt in my life a bunch of times.
I wrote it after I saw that movie about Malala [Yousafzai, 2015's He Named Me Malala]. The crusader for girls' education and womens' rights.
She's incredible. And she doesn't contain an atom of moral superiority.
Completely. I 100% agree.
Give me a famous song that you feel is preachy in an unbecoming way.
[Another long laugh] Oh my god! A long time ago, I had a conversation with the painter Frank Stella. I was at a Q&A. I asked him why there was so much bad art in the museums. He said "It's not your job to think about the bad art. You need to go out and find art that you love and learn from that."
So I literally can't think of any song that's too preachy for my taste, but I can think of songs that are incredibly inspiring. Like "A Change is Gonna Come." Sam Cooke is incredibly inspiring and incredibly morally admirable and resonant, and it doesn't feel preachy at all. It's completely not preachy. It's vulnerable and real and inspiring.
How about John Prine's "Hello in There"?

No judgement in that song. It's beautifully nonjudgmental.
One more line I liked, from "Basement Tapes" — "Still just living the Big Star dream live with each other." Which connects the Semisonic story with one of my favorite bands.
We're up on the stage, we're friends, we're brothers, we're living this dream — and then to say "We're doing it live!" is so goofy and funny.
I know Jody [Stephens], the drummer from Big Star. We've hung out a lot. I feel like he's one of my music heroes come to life in front of my eyes, which is so incredible. I mentioned that band because for quite a while, they were my favorite group. I'm still trying to live that Big Star dream and it's funny that I am.
What does Big Star mean to you? To me, they're about resilience and failing beautifully.
I think of them as though they were the biggest band in history. I have kind of a twisted vision of them, like everybody knows they're the best. When, no, not everyone does know. There are definitely things about that band that quote-unquote didn't work. But the things about that band that worked — that's all I can see about it. My perspective on Big Star is pretty nearsighted. I'm so close to it.
Right now, I'm scanning every Big Star song in my head and I can't think of a bad one.
No, agreed! All I mean is — I read this book about another band I admire a lot, Crowded House. The whole theme of the book was that they should have been as big as the Beatles but something went wrong.
I always feel like that's such a terrible burden for a band to have: you didn't become as big as the Beatles and therefore you failed. That's such a joke. No one's going to be as big as the Beatles. That means every artist is a failure, which is silly.
Whenever I talk to people about Big Star, they're like "Ah, it's too bad more people didn't hear them." In my mind, all I can think is "They are the best. They're so good!"
What's the state of your songwriting during COVID-19? Are you in more of a growth spurt or a holding pattern?
Well, I've been writing songs throughout — with friends and colleagues on Zoom and also alone. Early on in the lockdown, I briefly thought: Well, this is an opportunity for me to really amp it up and write a lot of songs and be very, very intense and productive."
But then I quickly experienced how exhausting the lockdown is. I really let go of that idea of trying to be productive or trying to make lemonade out of lemons. I've gone back to my usual thing: making music because I enjoy it and it feels meaningful to me. I've let go of any sense of this being a golden opportunity or a terrible burden and I'm just doing music.
Some people are inclined to surge ahead while the world is on pause.
Yeah, I think a lot of people have that sense, like "If we do this right, we'll emerge with an empire." Which I think is madness. The person who can be in lockdown from a pandemic and deal with the peril of it, the existential dread of it and the shattering change of it and treat it truly as a business opportunity is insane.
To look at this as a golden goose whose eggs need to be collected immediately is a peculiar American capitalist insanity.
With You're Not Alone on the way, what do you feel the world doesn't understand about Semisonic that you want to correct?
[Long pause] I'm usually not facetious and a whole bunch of facetious remarks just came to my mind. That's so weird. I don't feel any need to correct anybody's perception of Semisonic at all. Maybe my ego would like more people to think that the band is awesome, but that's basically "I would like another dessert, please. Can I have more dessert?"
I've got a trio and I love both of the other members of the trio. And they love me. We're friends whether or not we're making music together. We've traveled the world together and had experiences that John calls "bonkers," which I would agree with.
One of our singles being played on the radio 20 years after one of our other singles became a perennial, evergreen cultural touchstone, a punchline, a goal for musicians everywhere — what the fk do I need more than that?
Wayne Coyne Talks Flaming Lips' New Album 'American Head,' Kacey Musgraves & Pool Parties At Miley Cyrus' House