Eric Clapton
61st Annual GRAMMY Awards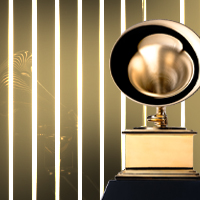 NOMINATION
Best Music Film
Life In 12 Bars
View All Nominations For This Artist
Through the 65th GRAMMY Awards
"My driving philosophy about making music is that you can reduce it all down to one note if that note is played with the right kind of sincerity."
Born Eric Patrick Clapton on March 30, 1945, in Surrey, England

Guitarist Eric Clapton had his first hit with "For Your Love," a 1965 single from the British blues-rock group the Yardbirds. By 1966, Clapton had teamed with bassist Jack Bruce and drummer Ginger Baker to form Cream, and Clapton's position as a guitar hero was firmly established. The group's second album, 1967's Disraeli Gears, included "Sunshine Of Your Love," which features one of Clapton's most enduring signature guitar riffs.

The guitarist's first GRAMMY win was extremely collaborative: the 1972 Album Of The Year award went to the live The Concert For Bangla Desh album. The concert was organized by George Harrison and featured performances by Clapton, Harrison, and Bob Dylan, among others. Clapton delivered one of the most emotionally compelling performances in GRAMMY history at the 35th GRAMMY Awards show in 1993 when he performed "Tears In Heaven," a song written after the tragic death of his young son. At that show, Clapton became the first British artist to win six awards in one night, including Record Of The Year for "Tears In Heaven" and Album Of The Year for Unplugged.

Did you know? Clapton has been inducted into the Rock and Roll Hall of Fame three times: as a member of the Yardbirds, as a member of Cream, and as a solo artist.

Clapton has multiple works in the GRAMMY Hall Of Fame, including the Cream album Disraeli Gears and his 1974 cover of Bob Marley's "I Shot the Sheriff."

Clapton founded the Crossroads Centre Antigua to offer a safe, supportive environment for the treatment of drug and alcohol dependency.
All GRAMMY Awards and Nominations for
Eric Clapton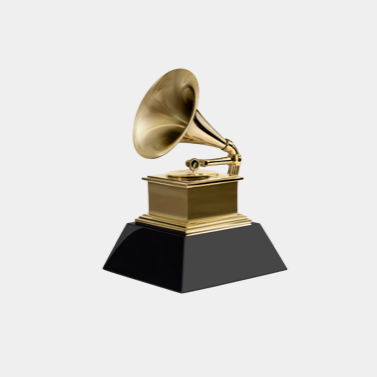 Get notified of exciting GRAMMY Award news and upcoming events!
Be the first to find out about GRAMMY nominees, winners, important news, and events