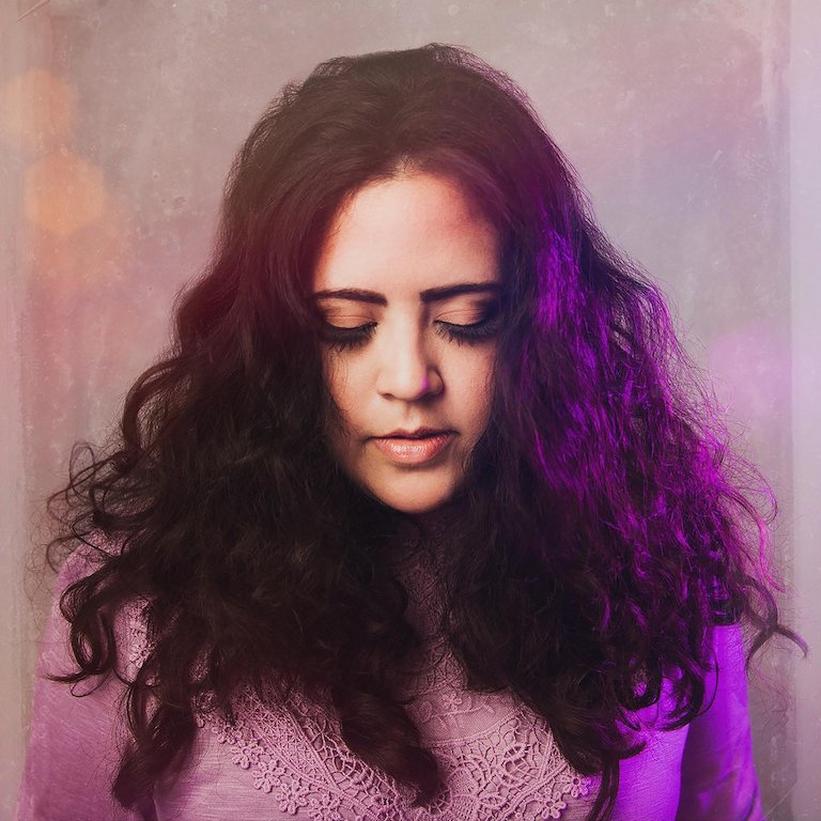 news
WATCH: GRAMMY Camp Alum Kristen Castro Releases "Surrender" Video
The former April Maybe member releases the video for her latest single as a solo artist
GRAMMYs
/
Oct 18, 2019 - 09:12 pm
GRAMMY Camp alum and former country group Maybe April member, Kristen Castro has released the video for her "Surrender" single, the follow-up to "Bloom."
The dreamy video full of pink hues features Castro singing and playing the guitar as a storyline of a post-breakup unfolds. Castro wanted to convey the feeling of coming to terms with the end of a relationship.
"I wanted the video to be about someone carrying memories to a waterfall trying to make sense of a heartbreak, but at the end they surrender to letting go and letting the water take it where it will," she said in a statement. "The pink hue throughout the video gives a visual feel of love and the abstract performance shots are meant for the listener to focus on the story and song."
The single is a part of new music the singer/songwriter and multi-instrumentalist has released since leaving Maybe April. The GRAMMY Camp alum added that she could not have gotten to where is today without her GRAMMY experience.
"[The camp has] given me the confidence to never stop believing in myself or what my music has to say," she said. "From playing guitar with Keith Urban, to a backstage /songwriting experience with Brandi Carlile, to being around young emerging artists who were so talented at camp and who are now playing in bands with huge artists across the country—it's that kind of stuff that has grounded me as an artist, kept me being a dreamer and made me grateful to the people that have helped shaped me along the way."
Marbs Talks New Techno Sublabel Desert Hearts Black, L.A.'s City Hearts, Looking Up To Dubfire & More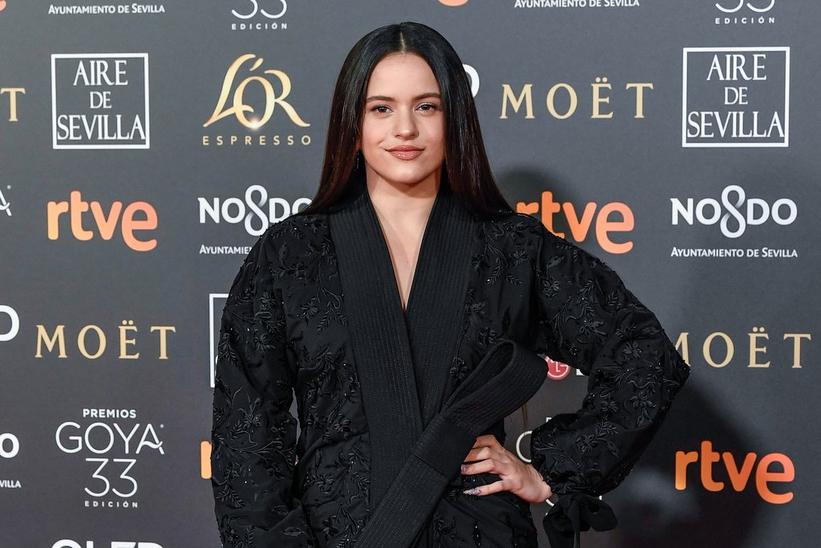 Photo: Carlos Alvarez/Getty Images
news
Rosalía Announces First Solo North American Tour
El Mal Querer Tour, named after the Spanish pop star's latest album, will come to Los Angeles on April 17 in between her Coachella performances
GRAMMYs
/
Mar 20, 2019 - 12:25 am
Rosalía is set to perform at some of the most popular music festivals around the globe, including Primavera Sound in Spain, Lollapalooza (Argentina and Chile) and Coachella, but the Spanish pop star isn't stopping there when she gets to the States. Now, she has announced her first solo North American Tour with a string of dates that will bring her to select cities in the U.S. and Canada.
El Mal Querer Tour, named after her latest album, will come to Los Angeles on April 17 in between her Coachella performances. Then she'll play San Francisco on April 22, New York on April 30 and close out in Toronto on May 2.
RELATED: How Rosalia Is Reinventing What It Means To Be A Global Pop Star
"I'm so happy to announce my first solo North American tour dates," the singer tweeted.
Rosalía won Best Alternative Song and Best Fusion/ Urban Interpretation at the 19th Latin GRAMMY Awards in November and has been praised for bringing flamenco to the limelight with her hip-hop and pop beats. During her acceptance speech she gave a special shout-out to female artists who came before her, including Lauryn Hill and Bjork.
Rosalía has been getting some love herself lately, most notably from Alicia Keys, who gave the Spanish star a shout-out during an acceptance speech, and Madonna, who featured her on her Spotify International Women's Day Playlist.
Tickets for the tour go on sale March 22. For more tour dates, visit Rosalía's website.
2019 Music Festival Preview: Noise Pop, Coachella, Ultra & More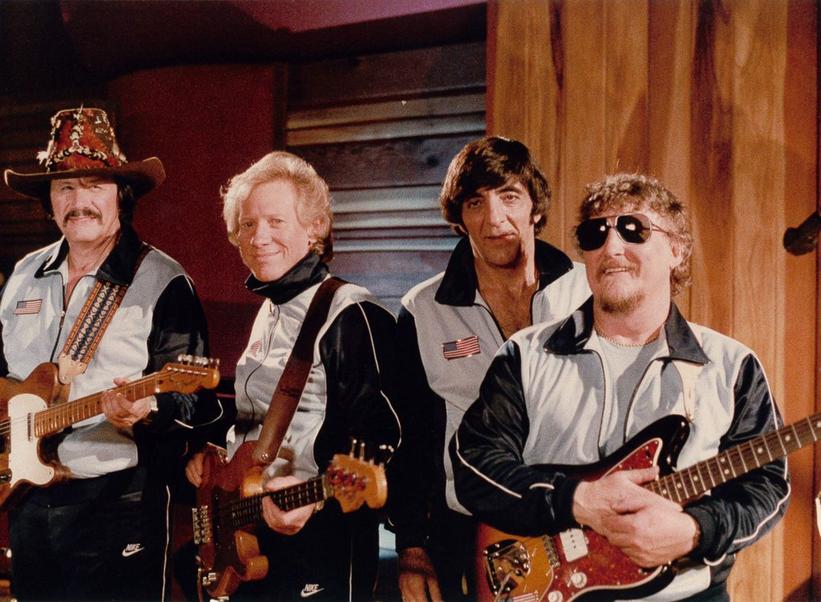 news
Walk, Don't Run: 60 Years Of The Ventures Exhibit Will Showcase The Surf-Rock Icons' Impact On Pop Culture
The exhibit, opening Dec. 7, will feature late band member Mel Taylor's Gretsch snare drum, a 1965 Ventures model Mosrite electric guitar, the original 45 rpm of "Walk Don't Run" and more
GRAMMYs
/
Nov 22, 2019 - 01:44 am
Influential instrumental rock band The Ventures are getting their own exhibit at the GRAMMY Museum in Los Angeles that will showcase the band's impact on pop culture since the release of their massive hit "Walk, Don't Run" 60 years ago.
The Rock Hall of Fame inductees and Billboard chart-toppers have become especially iconic in the surf-rock world, known for its reverb-loaded guitar sound, for songs like "Wipeout," "Hawaii Five-O" and "Walk, Don't Run." The Walk, Don't Run: 60 Years Of The Ventures exhibit opening Dec. 7 will feature late band member Mel Taylor's Gretsch snare drum, a 1965 Ventures model Mosrite electric guitar, the original 45 rpm of "Walk Don't Run," a Fender Limited Edition Ventures Signature guitars, rare photos and other items from their career spanning six decades and 250 albums.
"It's such an honor to have an exhibit dedicated to The Ventures at the GRAMMY Museum and be recognized for our impact on music history," said Don Wilson, a founding member of the band, in a statement. "I like to think that, because we 'Venturized' the music we recorded and played, we made it instantly recognizable as being The Ventures. We continue to do that, even today."
Don Wilson, Gerry McGee, Bob Spalding, and Leon Taylor are current band members. On Jan. 9, Taylor's widow and former Fiona Taylor, Ventures associated musician Jeff "Skunk" Baxter and others will be in conversation with GRAMMY Museum Artistic Director Scott Goldman about the band's journey into becoming the most successful instrumental rock band in history at the Clive Davis Theater.
"The Ventures have inspired generations of musicians during their storied six-decade career, motivating many artists to follow in their footsteps and start their own projects," said Michael Sticka, GRAMMY Museum President. "As a music museum, we aim to shine a light on music education, and we applaud the Ventures for earning their honorary title of 'the band that launched a thousand bands.' Many thanks to the Ventures and their families for letting us feature items from this important era in music history."
The exhibit will run Dec. 7–Aug. 3, 2020 at the GRAMMY Museum.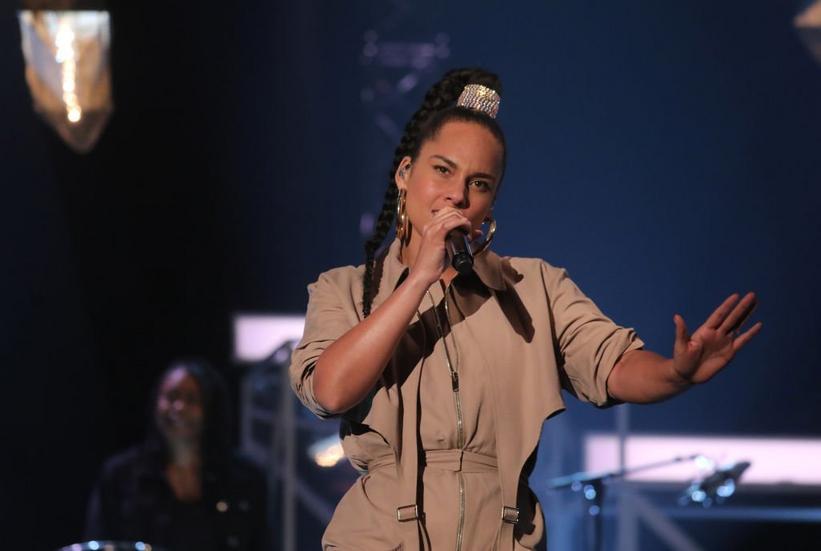 Photo by Isabel Infantes/PA Images via Getty Images
news
Alicia Keys Unveils Dates For New Storytelling Series
The artist will take her upcoming 'More Myself: A Journey' biography on a four-city book tour
GRAMMYs
/
Mar 5, 2020 - 04:07 am
After performing her powerhouse piano medley at the 62nd Annual GRAMMYs, R&B superstar, GRAMMY-winning artist and former GRAMMY's host Alicia Keys has revealed that she will set out on a four-stop book tour next month. The storytelling tour will support her forthcoming book More Myself: A Journey, which is slated for a March 31 release via Flatiron Books and is reported to feature stories and music from the book, told and performed by Alicia and her piano, according to a statement.
Part autobiography, part narrative documentary, Keys' title is dubbed in its description as an "intimate, revealing look at one artist's journey from self-censorship to full expression." You can pre-order the title here.
The book tour will kick off with a March 31 Brooklyn stop at the Brooklyn Academy of Music. From there, Keys will visit Atlanta's Symphony Hall on April 5 and Chicago's Thalia Hall with Chicago Ideas the following day, April 6. The short-run will culminate on April 7 in Los Angeles at the Theatre at Ace Hotel.
Pre-sales for the tour are underway and public on-sale will begin on Friday, March 6 at 12 p.m. Eastern Time. Tickets for the intimate dates and full release dates and times are available here.
Keys won her first five career awards at the 44th Annual GRAMMYs in 2002. On the night, she received awards in the Best New Artists, Song of the Year, Best R&B Song, Best R&B Album and Best Female R&B Vocal Performance categories respectively. She has received a total of 29 nominations and 15 GRAMMYs in her career.
This year, Keys will also embark on a world tour in support of Alicia, the artist's upcoming seventh studio album and the follow up of 2016's Here, due out March 20 via RCA Records.
news
A Tribute In Black To Johnny Cash
A star-studded roster of GRAMMY-winning talent celebrates the music and 80th birthday of Johnny Cash in Austin, Texas
GRAMMYs
/
Dec 3, 2014 - 05:06 am
Though Johnny Cash passed away in 2003, he's having a very good year in 2012. The latest in a series of events honoring the man in black — an 80th-birthday tribute titled We Walk The Line: A Celebration Of The Music Of Johnny Cash — drew a slew of GRAMMY-winning performers to Austin, Texas, for a lively Friday-night show on April 20 at Austin City Limits Live at the Moody Theater.
Top billing went to Cash's surviving Highwaymen brethren, GRAMMY winners Willie Nelson and Kris Kristofferson, who teamed with Shooter Jennings (son of late GRAMMY-winning Highwayman Waylon Jennings) and Jamey Johnson in a reunion of sorts on the song "Highwayman." Under a large banner bearing an image of Cash strumming a guitar, flanked by two silhouettes, Nelson also teamed with GRAMMY winner Sheryl Crow on "If I Were A Carpenter."
Crow sounded almost as if she were addressing Cash when she joked to Nelson, "I would definitely have your baby — if I could. If I didn't have two others of my own. And if you weren't married. And if I wasn't friends with your wife."
Audience members cheered lustily in approval, as they did throughout most of the show, a taped-for-DVD benefit for the childhood muscular dystrophy foundation Charley's Fund. Just hours earlier, many of them had watched as Nelson helped unveil his new statue in front of the theater, which sits on a street also named after him.
The event was produced by Keith Wortman with GRAMMY-winning producer Don Was serving as musical director. Was recruited Buddy Miller, Greg Leisz, Kenny Aronoff, and new Rock and Roll Hall of Fame inductee Ian McLagan of the Faces as the house band. The handpicked all-star roster of performers ranged from Iron & Wine's Sam Beam, Brandi Carlile, the Carolina Chocolate Drops, Andy Grammer, Amy Lee of Evanescence, and Pat Monahan of Train to Ronnie Dunn, Shelby Lynne, Old 97's lead singer Rhett Miller, Lucinda Williams, and even Austin-based actor Matthew McConaughey, who, in addition to emceeing, sang "The Man Comes Around."
"We wanted a real broad, diverse group of artists," Wortman said backstage. "With Cash, you're as likely to find his music in a punk rock music fan, a heavy metal fan and a Nashville music fan, so he's not just a country music guy."
GRAMMY winner Monahan, who sang Kristofferson's "Help Me Make It Through The Night," commented before the show, "I think of Johnny Cash as a style, as you would think of clothing, or music or whatever. He was his own thing. No can can really describe Johnny Cash entirely.
"And no one could deliver a song quite like him," continued Monahan. "He sang hundreds of other songwriters' songs and he made those songwriters important because of the way he delivered what they were saying. There's not much that I don't respect about him, and I told his son [John Carter Cash] earlier that I'm almost more inspired by the love for his family than his music."
Lynne, who won the Best New Artist GRAMMY in 2000, sang "Why Me Lord," another song penned by Kristofferson, and delivered a spirited duet with Monahan on "It Ain't Me Babe," said Cash has influenced "all of us."
"We appreciate the majestic rebellion that Johnny gave us all in the music business. And he's also one of the great American icons of all time," she added.
Among the acts who earned the loudest applause in a night full of high-volume appreciation was the GRAMMY-winning Carolina Chocolate Drops, the bluegrass quartet re-exposing the genre's African-American roots. Their rendition of "Jackson" was among many highlights. Earlier, co-founder Dom Flemons revealed the personal inspiration of Cash's catalog.
"Johnny Cash's music has had an impact on me as a rock and roll singer, a country singer, as a folk music performer and great interpreter of song. I just love everything that he's done," said Flemons.
Bandmate Hubby Jenkins added, "Johnny Cash was really great about putting emotional investment into every song that he sang."
Co-founder Rhiannon Giddens said Cash's core was his voice and his subject matter, and no matter how much production was added, it never diluted his message.
Miller, who named his band after "Wreck Of The Old '97," a song popularized by Cash, said their intent was to sound like "Johnny Cash meets the Clash." He also recalled always picking "Ring Of Fire," a classic inducted into the GRAMMY Hall Of Fame in 1999, on the tabletop jukebox during childhood visits to a Dallas diner.
"I didn't know what it was about, but I knew that the guy who was singing it was singing it with everything he had," said Miller, dressed in black in homage to "one of my all-time heroes." "And there was so much heart behind it, and so much conviction. And nobody could sell a song like Johnny Cash. He meant every word he said, and if he didn't mean it, he made it sound like he meant it."
(Austin-based journalist Lynne Margolis currently contributes to American Songwriter, NPR's Song of the Day and newspapers nationwide, as well as several regional magazines and NPR-affiliate KUT-FM's "Texas Music Matters." A contributing editor to The Ties That Bind: Bruce Springsteen from A To E To Z, she has also previously written for Rollingstone.com and Paste magazine.)