Elvis Presley
21st Annual GRAMMY Awards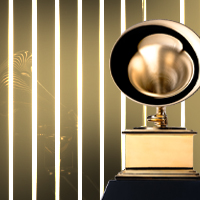 NOMINATION
Best Country Vocal Performance, Male
Softly, As I Leave You (Single)
View All Nominations For This Artist
Through the 65th GRAMMY Awards
"Truth is like the sun. You can shut it out for a time, but it ain't goin' away."
Born Elvis Aaron Presley Jan. 8, 1935, in Tupelo, Mississippi. Died Aug. 16, 1977, in Memphis, Tennessee.
The King of Rock and Roll had his first No. 1 single with "Heartbreak Hotel" in 1956, followed by a string of hits the same year, including "Blue Suede Shoes," "I Want You, I Need You, I Love You," "Don't Be Cruel," and "Hound Dog."
Presley scored 18 No. 1 hits throughout his career.
He catapulted further into the mainstream with appearances in several popular movies, including Love Me Tender (1956), Jailhouse Rock (1957) and Blue Hawaii (1961).
Presley earned his first GRAMMY nominations at the 2nd GRAMMY Awards for Record Of The Year ("A Fool Such As I"), Best Performance By A "Top 40" Artist ("A Big Hunk O' Love") and Best Rhythm & Blues Performance ("A Big Hunk O' Love"). He won his first GRAMMY for 1967 for Best Sacred Performance for his version of "How Great Thou Art."
Did you know? Before he became famous, Presley drove a delivery truck for the Memphis, Tennessee-based Crown Electric Company.
The Elvis Presley Charitable Foundation was established in 1984 by Graceland/Elvis Presley Enterprises in the spirit of Presley's dedication to community service and to honor his legacy. The organization supports a variety of causes, including the Memphis-based counseling center Goodwill Homes and the creation of the Elvis Presley Endowed Scholarship Fund at the University of Memphis for students majoring in media and the arts.
All GRAMMY Awards and Nominations for
Elvis Presley
Nominations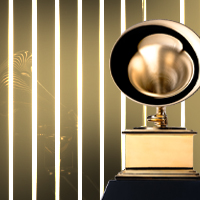 Best Country Vocal Performance, Male
Softly, As I Leave You (Single)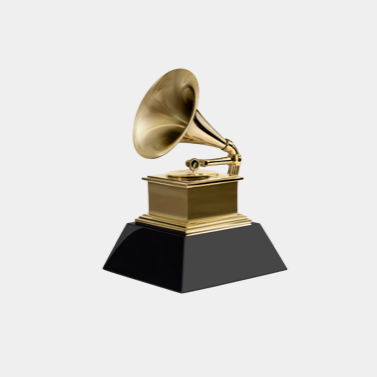 Get notified of exciting GRAMMY Award news and upcoming events!
Be the first to find out about GRAMMY nominees, winners, important news, and events