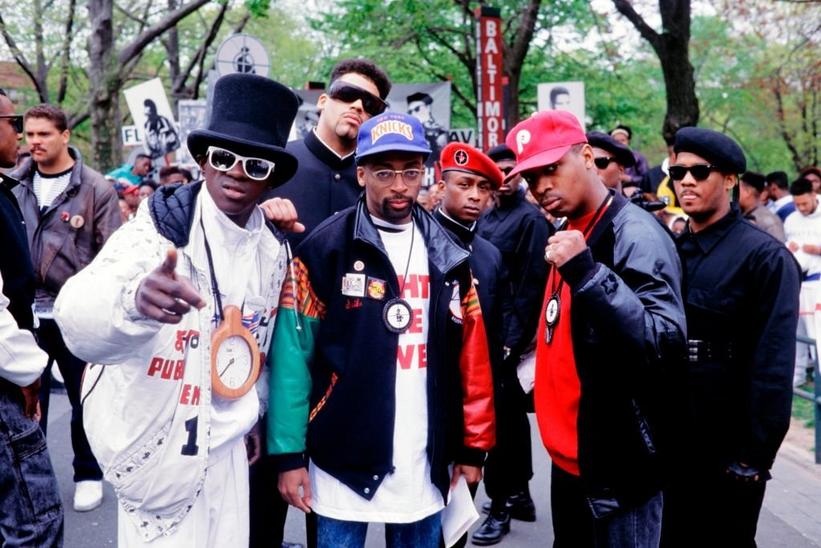 Spike Lee (center) with Public Enemy in May 1989
Photo: /AFP via Getty Images
list
From 'Shaft' To 'Waiting To Exhale': 5 Essential Black Film Soundtracks & Their Impact
Black film soundtracks have introduced countless bops and future household names into the mainstream. These soundtracks not only elevate narratives, but reinforce the emotional impact of movies that center the Black experience.
GRAMMYs
/
Feb 28, 2023 - 04:17 pm
Black filmmakers have long understood the power of infusing music into their narratives. Whether it's the tapping of the hi-hat at the beginning of "Theme From Shaft" or the warbly opening synth before Prince's spoken-word intro on "Let's Go Crazy," these signature sounds evoke a cinematic image that deepens the sonic and visual elements of a film.  
As with most great innovations, the concept of working with a composer to create original sounds for film emerged from desperation. Trailblazing Black film auteur Melvin Van Peebles was eager to attract a larger audience for his 1971 Blaxploitation crime drama, Sweet Sweetback's Baadasssss Song, and hired Earth Wind & Fire to score his X-rated opus about a Black hustler on the run from the law. 
But instead of developing a string of new tracks reminiscent of their past work, the label-defying band created new sounds that served the narrative of Sweet Sweetback. Understanding that visibility is paramount for cinema, Van Peebles chose to release the soundtrack before the film to get people excited about the material — and his plan worked. 
The film's success — with Black and non-Black audiences — led to a revolutionary shift in the relationship between music and cinema. Other productions adopted the tactic, including the 1972 crime drama Super Fly, and promotional soundtracks eventually became the status quo in Hollywood.   
Prominent Black filmmakers continued the legacy of using music to drive and promote their narratives. In the '70s, some filmmakers gave the reins to a single artist, like Curtis Mayfield's Super Fly and Stevie Wonder's Jungle Fever. The late '80s and early '90s saw increasing popularity of compilations featuring notable and emerging acts, such as School Daze, Soul Food and Poetic Justice. 
The mid-to-late '90s saw a rise of musicians-turned-actors like Will Smith and Whitney Houston, who received dual billing in movies and soundtracks such as Men in Black, Wild, Wild West, The Bodyguard, Waiting to Exhale and The Preacher's Wife. (However, blurring the lines between music and acting was nothing new for Smith; the "Fresh Prince of Bel-Air" theme song has stamped a place in television history.) 
And the tradition has continued into the new millennium. With its roster of G-Unit artists, 50 Cent's Get Rich or Die Tryin soundtrack is an East Coast descendant of 1994's Above the Rim, which features a lineup from the West Coast's Death Row Records. On the music-actor hybrid front, Beyoncé has carved out a lane similar to Whitney Houston, doing double duty for Austin Powers in Goldmember, The Fighting Temptations, Cadillac Records, Dreamgirls and 2019's The Lion King. 
Compilations remain prevalent and popular. The 2015 sports drama Creed is supercharged by hip-hop and R&B tracks from Meek Mill, Jhené Aiko, Donald Glover, Future and Vince Staples, while neo-soul grooves from Lucky Daye, H.E.R. and Robert Glasper reinforce the story of Black love on The Photograph's soundtrack. The soundtrack for Black Panther: Wakanda Forever spans genres, with songs by E-40, Burna Boy, and Rihanna that showcase the vast world of Wakanda. 
Scores of memorable Black film soundtracks have been released since Van Peebles inextricably linked film and soundtrack in the early '70s. The following selections are just a sample of the essential titles that have left an indelible mark on both Black music and cinema: 
Shaft
"My only responsibility was to make sure [director Gordon Parks] didn't hand me my head on a platter," Isaac Hayes once said about this iconic 1971 theme song. "It was my first movie gig and I wanted to make sure I did it right." 
And the Oscar and GRAMMY Award-winning singer did just that. From the energetic clinking of the hi-hats to the exquisitely slow, nearly three-minute build toward the sound of Hayes' silky-smooth baritone, the theme to Shaft delivers on all levels — both as a theme for the hippest, no-nonsense private detective in the game, as well as a stand-alone jam that went hard as hell at the disco.
The Shaft soundtrack — a double album by Hayes recorded specifically for the film — also features a mix of orchestrated instrumental tracks that have inspired generations of Black artists. The award-winning composition has been sampled hundreds of times since its release; Erykah Badu ("Bag Lady"), Dr. Dre ("Xxplosive") and Adina Howard ("If We Make Love Tonight") have all put their spin on "Bumpy's Lament."
Music From the Motion Picture Purple Rain
Nearly 40 years after its release, the 1984 film that launched Prince into mega-stardom continues to attract new audiences — thanks in great part to its transcendent soundtrack. Created in collaboration with his backing band the Revolution, Prince's game-changing studio album spent 24 weeks at the top of the Billboard charts. It birthed a string of Top 10 hits, including "Let's Go Crazy," "I Would Die 4 U," "When Doves Cry," and the title track, "Purple Rain." 
Blending elements of funk, rock, synth pop, and R&B, the iconic album attracted a wide cross-section of fans and has become a hallmark of '80s music. And none of it would be possible without Prince's desire to break from convention — he wanted the world's attention. So he went to work forming a backing band of young musicians from different identities who could help him capture the rock 'n' roll energy of '80s mainstream acts like Bob Seger. After carefully developing stage personas, rehearsing nonstop, and cultivating the right sound, Prince compiled their tracks — alongside a few songs from Apollonia 6 and the Time — and the rest is history. 
The high-energy, genre-blending album was met with acclaim and earned the singer three GRAMMYs and an Academy Award for Best Original Score Song. But perhaps most importantly, Prince's willingness to experiment gave the green light to a host of artists from different genres who followed in his path, including Beck, Janet Jackson, Beyoncé, U2, Cyndi Lauper, Dave Grohl and more.
Music From Do the Right Thing
Throughout his successful decades-long career, renowned film director Spike Lee has seamlessly weaved music into his narratives to elevate and highlight emotional themes. Whether he's deploying a rare acapella recording of Marvin Gaye's "What's Going On?" during a pivotal scene in Da 5 Bloods or using Sam Cooke's 1963 song "A Change is Coming" in a montage before the civil rights leader's assassination in Malcolm X, Lee understands the emotional power of music and how to leverage it in his work.  
And while it's difficult to pick a true stand-out in a filmography bursting with memorable musical moments, the soundtrack for Lee's 1989 masterpiece Do the Right Thing is arguably among the most noteworthy because of Public Enemy's "Fight the Power" — a head-bopping call to action that introduced the group into the mainstream.  
Back in the late '80s, when Lee was searching for an anthem for his upcoming indie film about racial tensions in a Brooklyn neighborhood, he reached out to Public Enemy to ask them to do a hip-hop-infused spin on the Black National Anthem, "Lift Every Voice and Sing." But they were not interested. 
"I opened the window and asked him to stick [his] head outside. 'Man, what sounds do you hear? You're not going to hear 'Lift Every Voice and Sing' in every car that drives by,'" Public Enemy co-founder Hank Shocklee told Rolling Stone. "We needed to make something that's going to resonate on the street level. After going back and forth, he said, 'All right, I'll let you guys go in there and see what you guys come back with.'" 
So the influential hip-hop group hit the studio, first nailing down the name of the record — inspired by the Isley Brothers' song of the same name — then working on the instrumentation and lyrics. After sending Lee a rough version of the track, he suggested that they add saxophone and jazz great Branford Marsalis was brought in. Public Enemy added three of his sax solos to the song, and Lee was so taken with the track that he used it in the movie 20 separate times.  
While the soundtrack also features high-energy party songs from '90s R&B staples like Guy and Teddy Riley, the Experience Underground (best known for "Da Butt") and a soul-searching ballad from Al Jarreau, Public Enemy's groundbreaking protest track remains the perfect embodiment of the movie's central message and energy. "Fight the Power" fused two traditional Black music forms, jazz and hip-hop, to create an empowering, thought-provoking song that highlights the socio-political issues that the Black community continues to face nearly 40 years later.  
Above the Rim (The Soundtrack)
Basketball and hip-hop go together like ice cream and cake. And this soundtrack for the 1994 sports drama about a New York high schooler caught between two worlds showcases the power of this perfect pairing. Off the strength and long-lasting impact of Warren G and Nate Dogg's "Regulate" alone, this all-star compilation executive produced by Dr. Dre and Suge Knight has become a foundational Black movie soundtrack. 
And while the tale of Warren and Nate's incredibly tense night out may be the album's most successful track, it's part of an elite roster of '90s hip-hop and R&B acts, including SWV, The Lady of Rage, Al B. Sure, Tha Dogg Pound (featuring rising star Snoop Dogg), H-Town and the film's star Tupac Shakur. 
Released by Death Row Records and Interscope, the star-packed compilation hinted at the emerging rivalry between East and West Coast rappers. Yet audiences from both coasts fell in love with the record, which sold more than two million copies and ascended to the top of the Billboard R&B charts. The soundtrack's success helped cement Death Row — and the gangsta rap genre — as a force to be reckoned with in the mainstream.
Waiting to Exhale: Original Soundtrack Album
Based on the best-selling Terry McMillan novel of the same name, Waiting to Exhale is a romantic drama that follows a close-knit group of Black women as they navigate challenging relationships, careers and family issues. Starring Whitney Houston, Loretta Divine, Angela Bassett and Lela Rochon, the film is among the most revered in the Black movie canon due to its authentic portrayals of Black sisterhood, relatable relationship issues and empowering themes. So when it was time to develop the film's sound, it was important that the music uplift the story — but it did so much more than that thanks to the golden ears of Houston and GRAMMY-winning songwriter and producer Babyface.  
In a recent appearance on the "The Kelly Clarkson Show," Babyface revealed that Waiting to Exhale director Forest Whitaker had originally asked Quincy Jones to write and produce the soundtrack. However, Jones declined and told the actor-turned-director to reach out to Babyface, who he thought was a better fit for the project. 
In collaboration with Whitaker, Babyface and Clive Davis, Houston — who had final approval on the roster of featured artists — helped select an inspired mix of emerging stars, established acts and legendary songstresses: SWV, CeCe Winans, Toni Braxton, Faith Evans, For Real, Sonja Marie, Brandy, Shanna, Chanté Moore, Aretha Franklin, Chaka Khan, Patti LaBelle, Mary J. Blige, and of course, Houston, who was featured on three tracks: "Exhale (Shoop Shoop)" "Count on Me" and "Why Does It Hurt So Bad?"  
Much like the film, the timeless compilation — which topped the charts and scored multiple top-10 hits along with a GRAMMY and an American Music Award — is a highly celebrated work of art created by Black women that continues to resonate with music fans everywhere.  
The Soundtrack Hit Makes A Comeback: How 'Encanto,' 'Top Gun' & 'Black Panther' Went From Chart-Toppers To GRAMMY Nominations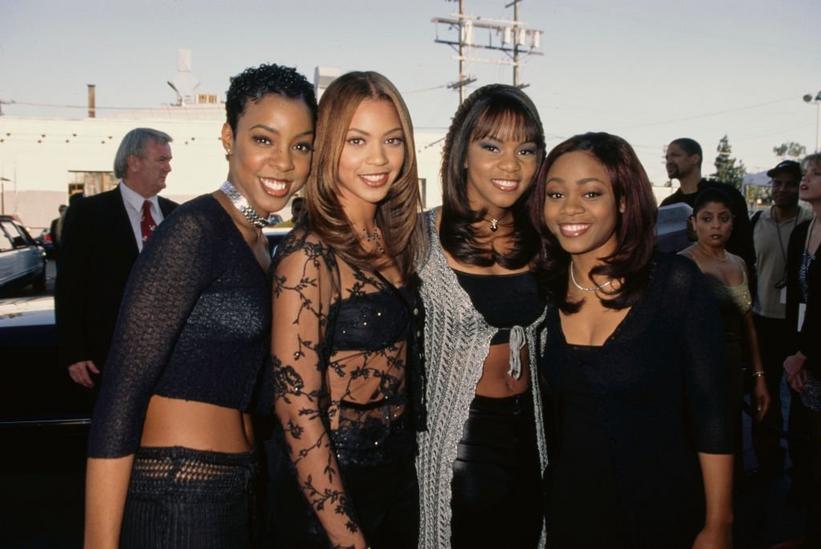 Destiny's Child (from left Kelly Rowland, Beyonce Knowles, LeToya Luckett and LaTavia Roberson) at the 1998 Soul Train Music Awards,
Photo: Vinnie Zuffante/Michael Ochs Archives/Getty Images
feature
Destiny's Child's Debut Album At 25: How A Neo-Soul Album From Teens Spawned R&B Legends
Released in February 1998, the self-titled debut record from Destiny's Child heralded the beginning of an R&B supergroup. Yet its "grown and sexy" attitude and neo-soul arrangements weren't an initial hit.
GRAMMYs
/
Feb 16, 2023 - 04:53 pm
In 1998, the landscape for R&B music was stacked with releases: Lauryn Hill, Brandy, Whitney Houston, Faith Evans, Deborah Cox, Maxwell and Dru Hill, among others, all dropped albums during those 12 fabled months. It was also the year that a four-piece girl group from Houston, Texas by the name of Destiny's Child released their self-titled debut album. 
The 13-track album arrived on Feb. 17 and largely featured earthy, quiet storm grooves and bluesy sensibilities. Destiny's Child bore a markedly different style than their later works, and its reception was a far cry from the group's subsequent blockbusters. Yet audiences were intrigued, and the debut peaked at No. 67 on the Billboard 200 and No. 14 on its concurrent Top R&B/Hip-Hop Albums chart, pushing enough units to warrant a RIAA platinum certification. Destiny's Child took home three trophies at 1998's Soul Train Lady of Soul Awards, including Best R&B/Soul Album Of The Year.
By the time Destiny's Child were climbing the charts, they had already traversed quite a lengthy road to stardom. Initially formed in 1990 as Girls Tyme — a six-member group that included Beyoncé Knowles, LaTavia Roberson and Kelly Rowland, organized by initial manager Andretta Tillman — the pre-teen artists performed on "Star Search" in 1992 and lost. Following their defeat, Beyoncé's father Mathew Knowles came on board as Tilman's co-manager, dismissing the other three girls and bringing in LeToya Luckett to form a refreshed quartet.
A few years later, they signed a production deal with Darryl Simmons' Silent Partner imprint (Simmons was then known working with Babyface and LA Reid on hits for Boyz II Men, Toni Braxton and Tevin Campbell). Simmons connected Girls Tyme with Sylvia Rhone at Elektra Records, who dropped the Darryl's company and Girls Tyme several months later. "Sylvia dropped Darryl's company because he was too busy writing hit songs for everyone in the industry. He didn't have the time to give to his own artists," Knowles recalls, adding that Rhone was already working with En Vogue and "didn't really need another girl group."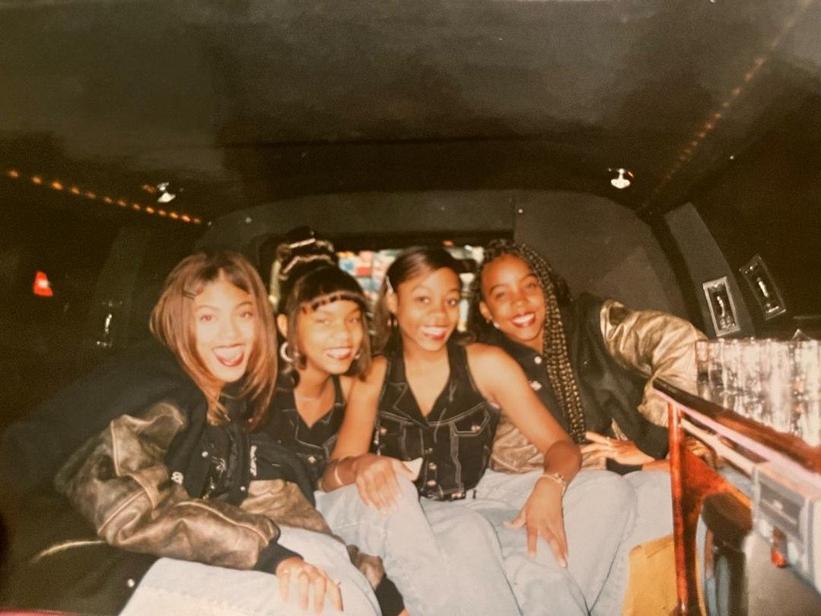 Destiny's Child circa 1996, Columbia Records audition day | Courtesy of LaTavia Roberson
In 1996, the girls eventually secured a deal with Columbia Records and a complementary deal with D'Wayne Wiggins's own production company. Taking the girls — then 14 to 15 years old — under his wing, Destiny's Child and their chaperones spent several months in a rented home in Oakland, California, working on an album deemed by Beyoncé as "a rebirth of music from the '70s."
"D'Wayne's ear was very influential on the sound of the album," original member LaTavia Roberson remembers. By this point in his career, Wiggins had just come off making Tony! Toni! Toné!'s final albums Sons Of Soul and House of Music, which are now considered foundational to the development of neo-soul. Together, Wiggins and Destiny's Child created contemporary Black music that unabashedly embraced its past.
"Live instrumentation was a big part of the thought process [of] going back to a kind of urbane sound that was similar to neo-soul," Knowles explains. Tracks like "Second Nature" and "Bridges" featured potent use of the fender rhodes, bass, trumpet and saxophone.
While Wiggins was undoubtedly the album's chief creative anchor, Destiny's Child also featured notable contributions from some of the era's key hitmakers; Tim & Bob, Jermaine Dupri, Wyclef Jean, Vincent Herbert, Mark Morales and Cory Rooney. "Mathew always just made us listen to the tracks, emphasizing it shouldn't matter if the producer has a name. What was most important is that we felt the music," Roberson recalls.
As finishing touches were being put on the album, Columbia Records began strategizing ways to build buzz around their new signees. It just so happened that they were curating the soundtrack for the upcoming film Men In Black. Taking advantage of the opportunity to promote their own act, the soundtrack would house the rootsy and pensive ballad "Killing Time" — Destiny's Child's first official release.
The group also scored slots opening for SWV and the O'Jays, and were guest vocalists on "Can't Stop," a regional hit by Houston rapper Lil' O. All this preliminary visibility would ultimately set the scene for the arrival of their debut single "No, No, No'' in October 1997. The original version, branded as "No, No, No Pt 1," was a slow jam produced by Vincent Herbert and Rob Fusari; Wyclef Jean later remixed the single, which became "No, No, No Pt 2." The two versions were strategically given a dual release, allowing the song to compete on the charts as one track.
The song peaked at No. 3 on the Billboard Hot 100, becoming the ninth best-selling song of 1998. Promos prioritized "Pt. 2," making it easy to assume that the remix drove the album's success. However, "the remix didn't save the day," Knowles notes. "Different markets actually played the ballad more than the up-tempo version. In America, it was almost 50/50 — especially across the East Coast and Midwest."
The Jermaine Dupri-helmed "With Me Pt 1," an answer to Usher's "You Make Me Wanna," was released as the album's second single. Despite reaching the Top 20 in Canada and Britain, it struggled to match the success of "No, No, No" in the States. Like it's predecessor, two versions of the song were also recorded; "With Me Pt 2" featured Master P, who at the time was making historic strides with his independent label No Limit Records. 
"With Me Pt 1"' would be the final single released from the album, and the girls were tasked with going back into the studio to record what would become The Writing's On The Wall. Interviews done around this time revealed that there were intentions for "Illusion" — a jazz-rap reworking of "Just An Illusion," a 1982 hit by British R&B trio Imagination, featuring Jean and Fugees alum Pras — to be issued as Destiny's Child's third single. A clear attempt to rehash the formula used with "No, No, No," Columbia even commissioned a club remix produced by house music royalty Maurice Joshua with new vocals.
"It's not that we didn't love 'Illusion,' but we were minors and it's the executives who make the decisions," Roberson says, who had a rare vocal lead on the track. "The label wanted us to move on and create more age-appropriate music."
The ballad-heavy and traditional R&B style present on Destiny's Child was considered adult-oriented, its messaging and audience more aligned with what Mary J. Blige was doing on 1997's Share My World and 1999's Mary. In a 2006 interview with the Guardian, Beyoncé said the album was "way too mature for us. It was a neo-soul record and we were 15 years old." Roberson echoed, "A lot of people thought we were older than we were because of how sophisticated the album sounded."
While Destiny's Child had unintentionally aged themselves out of the market, their peers NSYNC, Britney Spears and Christina Aguilera were nearing full omnipresence as leaders of the teen pop revival. At the same time, mainstream R&B was adopting the futuristic sound and aesthetic spearheaded by Missy Elliott and Timbaland's pioneering work with Aaliyah. This direction greatly shaped the output of competing girl groups TLC, 702 and Blaque, and ultimately kept Destiny's Child from being as pop-facing or radio friendly as Columbia had intended.
"We wanted to brand these girls as fresh hot teenagers. Though the album had some phenomenal songs, it didn't fit into the direction we were heading into," Knowles says.
Despite its middling commercial success, the debut album generally holds up well: The Mary Jane Girls-esque "Show Me The Way," the sensuous "Birthday," and the funky b-side "You're The Only One" all deserve contemporary re-examination. Contrasting these hidden gems is a needless cover of the Commodores' "Sail On," which fails to leave an impression despite some well-crafted vocal arrangements. Likewise, "My Time Has Come", dedicated to their first manager, the late Andretta Tillman, had its heart in the right place but lacked the conviction and soul needed to justify its inclusion.
Nonetheless, the album remains an artifact of the elements central to Destiny's Child's musical persona. The syncopated, rapid vocal style that Beyoncé innovated on "No, No, No Pt 2," and lyrical themes of romantic equity, mutual respect, self-confidence and autonomy, would govern the band's career-defining hits and influence many of their contemporaries. Destiny's Child's prematurely "grown and sexy" vibe can be seen as the prototype for their final album, 2004 Destiny Fulfilled . 
"The beauty of creativity is that there has to be a starting point. The hope is that you grow from that starting point. Destiny's Child's first album was a great example of that," Mathew imparts.
Twenty-five years ago, it would've been tempting to write off Destiny's Child as no more than one-hit wonders who were, according to John Bush at AllMusic, "indistinguishable from all the other female groups out there." Few would have predicted that in just two years, Destiny's Child would become one of the definitive acts of the 2000s and, eventually, one of the most important girl groups of all time.
Achieving a level of international and cross-cultural appeal as Black women that eluded their competitors and some of their forebears, Destiny's Child is demonstrative of the axiom that it's not about how you start, but how you finish.
 For The Record: Kendrick Lamar's 'Good Kid, M.A.A.d City' Launched A New Era In Storytelling & West Coast Rap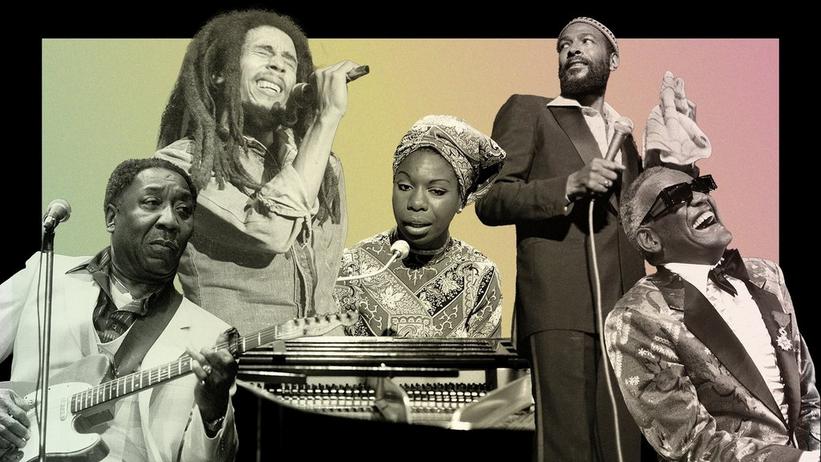 list
Bob Marley Was A Palm Reader: 8 Facts You Probably Didn't Know About Iconic Black Musicians
Black artists have consistently influenced the course of music history, and many musical genres have roots in Black culture. Yet even some of the most influential, written-about musicians still have surprising backgrounds
GRAMMYs
/
Feb 18, 2022 - 08:57 pm
Music is a vital part of Black history, and the roots of jazz, pop, R&B, punk and soul (among many other genres) can be traced to Black musicians. Black artists have consistently charted and changed the course of music history, inspiring popular genres and musicians, while influencing long-lasting trends.
In the spirit of celebrating the Black roots of multiple genres, GRAMMY.com reveals lesser-known facts about influential Black musicians — many of whom put their stamp on projects that you may be surprised to learn about.
Muddy Waters Inspired The Rolling Stones' Name
McKinley Morganfield — popularly known as Muddy Waters — influenced a generation of rock musicians, including Eric Clapton, Bob Dylan, Led Zeppelin and many more. The American blues singer grew up on Stovall Plantation in Clarksdale, Miss. and began playing guitar and harmonica at a very young age. Waters was first recorded for the Library of Congress in 1941. After moving to Chicago, Muddy recorded his first songs for Aristocrat and Columbia Records in 1946.
Muddy Waters and his band were famous for their ability to make blues standards catchy and contemporary, as evidenced by songs such as "You Need Love," "You Shook Me," "I Just Want to Make Love to You," "Got My Mojo Working," and "Baby Please Don't Go."
Muddy toured England in 1958, and helped propel the resurgence of blues music in the country. His prolific lyricism inspired at least one group of British rockers: the Rolling Stones (originally the Blues Boys) allegedly took their name from Muddy's 1950 hit "Rollin' Stone." Other groups followed, with Led Zeppelin covering "You Shook Me" and reworking Muddy's "You Need Love" into "Whole Lotta Love." AC/DC's hit "You Shook Me All Night Long" is similarly inspired by Muddy's 1962 song. 
Muddy won GRAMMY Awards for Best Ethnic or Traditional Folk Recording in 1972, 1973, 1976, 1978, 1979 and 1980.
Mamie Smith Was The First Black Woman To Make A Record
Also known as "the queen of blues," Mamie Smith's success was pivotal to the classic female blues era of the 1920s, which typically featured a singer accompanied by pianists or a small group of musicians. 
She was also the first female African-American performer to make a phonograph record. Okeh Records, the company Smith recorded for, received death threats for pressing records from a Black artist. Against all odds, the record became a commercial success and paved the way for all Black musicians to record. 
Smith recorded many tracks in 1920, which became her famous hits. In less than a year, "Crazy Blues" and "It's Right Here for You (If You Don't Get It, 'Tain't No Fault of Mine)" sold more than a million copies. In 1994, "Crazy Blues" was inducted into the GRAMMY Hall of Fame.
Nina Simone Wrote "Mississippi Goddam" In Less Than 1 Hour
The provocative and insightful work of Nina Simone (born Eunice Kathleen) spans genres, touching classical, jazz, blues, folk, R&B, gospel and pop. A child prodigy, Simone was turned down from classical music school because she was Black — though she wasn't deterred  from achieving her dream as a singer.
Simone's career is marked for her refusal to be pigeonholed by style or subject matter. Among Simone's many notable tracks are "Ain't Got No, I Got Life," "I Put a Spell on You, Don't Let Me Be Misunderstood," "I Wish I Knew (How It Would Feel To Be Free)," and "Feeling Good."
Her 1964 Civil Rights anthem "Mississippi Goddam" took just 20 minutes to an hour to write — but it made an impact that still stands the test of time. ("Oh but this country is full of lies/ You're all gonna die like flies/I don't trust you anymore…Just give me my equality," she sings.)
The song was later banned — some say it is because "goddam" was in the title; others argue that the subject matter was what caused the ban.
Frankie Knuckles Nearly Wasn't The "Godfather" Of House Music
Francis Nicholls Jr. — or Frankie Knuckles to his fans — helped pioneer the development of house music as a DJ at Chicago nightclub the Warehouse. The term house music, as we understand today, originated as the music you would hear at the Warehouse.
Born in New York, Frankie spent much of the '70s DJing at nightclubs with his friend and longtime Paradise Lounge resident Larry Levan. Frankie's first DJ residency was at New York's legendary Continental Baths, an epicenter of gay culture and disco, in the early '70s. 
Frankie moved to Chicago with Levan in 1977 and began DJing at the Warehouse. Over the course of his five-year residency, Frankie was regarded as "The Godfather of House Music" due to his unique records and skillful mixes.
Yet Frankie wasn't the first choice DJ for the Warehouse — Levan was. Larry declined the gig but recommended Frankie, and the rest is history. Frankie won the inaugural GRAMMY Award for Best Remixed Recording (Non-Classical) at the 40th annual GRAMMY Awards.
Marvin Gaye Spent His Early Years At Motown As A Drummer
Marvin Pentz Gay Jr., popularly known as Marvin Gaye, was influential to the R&B genre. As a musician and songwriter, his gifts helped put the Motown sound on the map and earned him the moniker "prince of Motown" and "prince of soul."
Marvin Gaye spent his early years at Motown as a drummer for in-house band, the Funk Brothers. While you can hear Gaye's resonant, iconic voice on dozens of Motown tunes, his drumming appears on songs for Smokey Robinson and the Miracles, the Supremes, Stevie Wonder, the Marvelettes and others.
Nile Rodgers Went from Chic to "Material Girl"
Guitarist Nile Rodgers began his career in New York, touring with the Sesame Street band. When Rodgers met bassist Bernard Edwards in 1970, they formed The Big Apple Band — which would later be renamed Chic. The group became one of few successful disco bands in a genre dominated by producers.
When Chic temporarily split, Rodgers became an in-demand (and multiple GRAMMY-winning) producer for the likes of David Bowe, Duran Duran, Mick Jagger and Grace Jones. Rodgers worked with Madonna as a producer and arranger on her Like A Virgin album, although he originally did not like the hook for its titular song. His 2013 collaboration with Daft Punk further set Rodgers apart as one of the most prolific Black artists of all time.
Rodgers also owns Sumthing Else MusicWorks, a music distribution company, which is prominent in the distribution of video game soundtracks.
Bob Marley Was A Palm Reader Before He Became A Singer
The man everyone knows as Bob Marley was born Robert Nesta Marley in St. Ann Parish, Jamaica. Marley began his professional career in 1963, releasing The Wailing Wailers two years later as the Wailers with Peter Tosh, and Neville O'Riley Livingston. The debut album featured the original, ska version of "One Love/People Get Ready," which would later become a reggae hit. 
But before he became a musician, Marley was a palm reader. Marley began reading palms as a child and, according to his close friend and confidant Allan "Skill" Cole, most of his predictions came true (at least in part). The singer moved to Kingston's Trench Town neighborhood, and stopped reading palms after he was introduced to Rastafarian way of life.
Ray Charles Broke Ground By Gaining Artistic Control
Ray Charles' music spanned R&B, jazz and funk, and is regarded as a founding father of soul. He preferred that fellow musicians and friends call him "Brother Ray," while others often referred him to as "the Genius." 
Among Charles's genius was demanding artistic control over his music and recordings. While he obtained creative license with several labels, including Atlantic Records, Charles penned a deal with ABC Records that gave him full control over his master recordings and those from his own Tangerine record label. The groundbreaking deal enabled Ray Charles to become one of very few artists afforded such freedoms, and coincided with the groundbreaking Modern Sounds in Country and Western albums (themselves barrier-breakers for the way they integrated country and pop music).
From Aretha Franklin To Public Enemy, Here's How Artists Have Amplified Social Justice Movements Through Music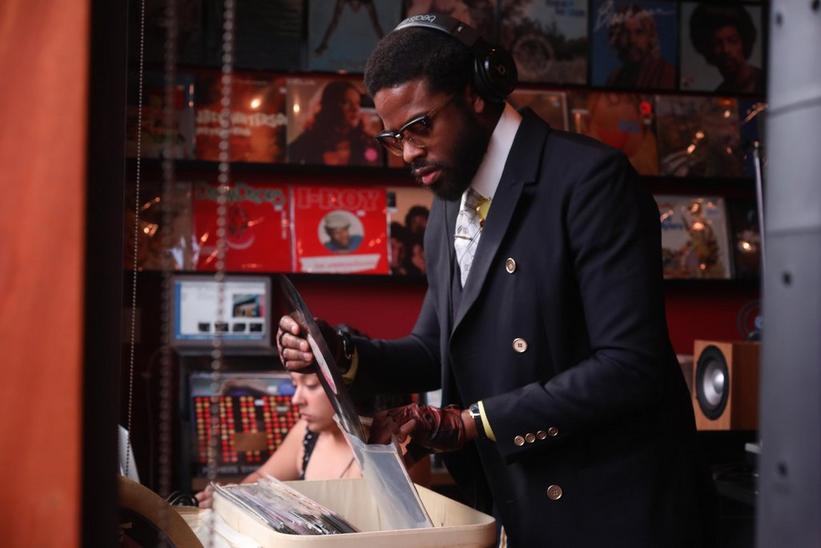 Photo: Courtesy of artist
news
Adrian Younge Talks Channeling Marvin Gaye & James Baldwin To Create 'The American Negro'
Adrian Younge's moving 26-track album, 'The American Negro,' combines spoken word, classic soul and free jazz sensibilities
GRAMMYs
/
Feb 27, 2021 - 07:31 pm
"Sadly, this album will never be out of date, but I know the universal language of sound will reverberate beyond my years. Listen closely. Raise your children to love like children; embrace humanity, regardless of hue."
With those words, Adrian Younge closes his latest album, The American Negro. The moving 26-track album, released Feb. 26, combines spoken word, classic soul and free jazz sensibilities.
Everything the Los Angeles-based multi-hyphenate (He's a multi-instrumentalist, composer, producer, singer, and label head) does pays tribute to his roots and is filled with heart and soul. Beyond using analog equipment to pay homage to golden era soul records of the '60s and '70s, he's composed T.V. and film scores for "Luke Cage," Black Dynamite and others. On his latest musical project, he crafts a haunting, powerful soundtrack of America and her racist past and present. With it, he shines a light on the harm this country has inflicted on Black people so we can enact change and move forward together.
Ahead of its release, GRAMMY.com caught up with Younge over Zoom to learn more about his vision for the project—which also includes a film and a podcast—and how Marvin Gaye and James Baldwin inspired it. The "Revolutionize" artist also explains the magic of analog recording and the power of spoken word.
Your powerful new album, The American Negro, is out now. What is your hope for this project once people get to hear it?
My hope for this project is that people receive the message. And the message about the evolution of racism in America. Most people don't realize how America pioneered the racism that has affected the entire world.
In America, we're a nation that is derivative from a slaveocracy. We didn't just have the enslaved, we're a nation that was formed around the concept of maintaining a slave system. So when our laws are being created, when our constitution is being drafted, when people are making money at the cost of Black lives, it's something that gets fermented into our system. It's become institutionalized and we still feel the vestige of that today.
And most people don't understand the connection to the past. A lot of people say, "Oh, there isn't slavery [anymore]," or "The civil rights laws were passed." But people don't understand that when an institution that you believe in is complacent towards certain people based on their skin color, it has a negative effect on posterity for all. With this album, I really want people to become better educated on what's going on and be able just to disseminate the message. That's what it's really about.
Read: Terence Blanchard On The Music Behind 'Da 5 Bloods,' Working With Spike Lee And The Lasting Impact Of Marvin Gaye
In what ways did James Baldwin and Marvin Gaye inspire the music and the message?
So with Marvin Gaye, he's one of my favorite artists of all time, if not my favorite. My two favorite albums by him are I Want You and What's Going On. I have to put What's Going On on top because it's more important than just my enjoyment of hearing the composition of the melodies.
Not only do I love the composition, the melodies and the recording, but the message resonates on such a higher frequency than everything else. The reason being that he's talking about life. He's not just talking about love and "let's have sex" and "let's get married." He's talking about life sh*t. He's talking about changing the future for our children. He's talking about real change ecologically. He's talking about change in regard to discrimination to how the people coming back from patriotically serving in the war are being perceived. He's talking about so much that resonates with people like myself who want to be as virtuous as possible.
So that, coupled with James Baldwin, who is such an intellectual scholar and poet, talking about the Black consciousness, talking about what it's like to live our lives, even though we're in a place that looks at us as the face of evil, in many cases. His work combined with Marvin Gaye's work is what inspired me to make this. Because I don't really see many musicians trying to create that kind of work at this moment. People talk about certain issues, but not many have invested themselves to this degree of making something for the purpose of change.
Listening to James Baldwin's words and Marvin Gaye's What's Going On, it is crazy, how much they could have been written last year or this year.
It could be coming out in two weeks. That's how relevant it is, right?
On your "Black Lives Matter" track, you talk about how America is pretending to be blind. What do you think we, as a country, can do to finally stop pretending to be blind to this system of deeply embedded racial injustice?
There are so many things. First of all, just educate people. My seven-year-old daughter was talking to me last night about who she's learning about right now [in school.] She's learning about Abraham Lincoln. I'm like, "Oh, dope. What do you know? What are you learning?"
"Oh, he was the 16th president and he helped to free the slaves," [she said.] I was like, "Do you know where the slaves came from?" So I'm talking to her about that. I'm not ready to hit her with, well, did you know that Abraham Lincoln actually didn't really care about the disposition of Black people? And actually, him and Thomas Jefferson at various times were trying to figure out how to send [freed] Black [slaves] people back to Africa. It's not like that's something I want her to learn as she grows. But this is the kind of stuff that we did not learn in school.
I say this all to say that with The American Negro, I want to stimulate thought and help people that don't have malice to act in a way that's not racist. A lot of people that act racist aren't doing it intentionally. They're just following custom and don't realize certain things. It's up to America to help them.
You're right, it's difficult to summarize all the things we need to do. Which is why things like The New York Times' 1619 Project are so powerful because it draws direct links between way back then and, for example, our banking system now. American capitalism was founded on slavery.
Even moreover, American capitalism is based on white imperialism, which is supported under the doctrine of manifest destiny. These white males at the time felt that they had the God-given right and authority to expand their nations throughout the world. Expanding westward in America and killing all the [Native Americans] was manifest destiny. "We're making their life better. They can be civilized." It's a very paternalistic perspective. And this is still happening today.
Can you speak a little bit to your reasoning for using spoken word on the album?
I was a law professor for a few years, and in my teachings I loved to research Jim Crow laws, Black codes, slave codes. These were laws that were created to subjugate the Black person and edify the white male and female.
I wanted to create an album where I'm synthesizing music that speaks to Black excellence. Music that is run underground, but it's so opulent with rich textures and an orchestra that you have to take it seriously. But at the same time, you have somebody speaking to you in a poetic, yet professorial manner. I guess oral pontification is my way of delivering a message to some people that may not otherwise hear it unless they're digesting it with a sweetener, which is the music.
With The American Negro, I also have a film coming out in March on Amazon called T.A.N. and I have a podcast that I started a couple weeks ago on Amazon as well called Invisible Blackness. All these pieces put together really help to further explain the ideology of racism here in America and throughout the world.
"And my real message with all this stuff is that race is a social construct… But you have to realize that and stay in touch with your humanity so you can really live life to the fullest and allow others to live life in a way that they're not ensnared by all this nefarious bullsh*t that the institutions have been promulgating for centuries."
Related: The Impressions' "People Get Ready" At 55: How Curtis Mayfield Created A Musical Balm For Black America
What's going on in the film T.A.N. and why was it important to you to create that visual counterpart to the project?
So T.A.N. is a film that is like watching the "Twilight Zone." It's a very psychedelic, very cinematic and thoughtful arthouse-type film that deals with a group of individuals in purgatory. They are discovering their own bigotry and really finding themselves through discussion. To me, these characters in the film represent so many types of people in America and around the world. I want people to watch the film and see if they could identify with some of the characteristics of these people. And if so, help them change some of their negative ways.
I've been moved by so many different songs, but there's something specific about spoken word. And I feel it on this album, where the songs are moving you and you feel it, but the spoken word, it feels like you're looking at me. It feels more direct.
It was something that was a real choice for me because I said, "All right, there's a substantive message that I want to get across. Then there's a musical message that I want to get across which is more important?" I said the substantive message is more important because I can make music any day, but I can't bring people in to listen to my thoughts every single day. I really want this to be a timeless piece that inspires people in a way that is not wholly musical, but contextual.
"I can make music any day, but I can't bring people in to listen to my thoughts every single day. I really want this to be a timeless piece that inspires people in a way that is not wholly musical, but contextual."
I've talked to a lot of different artists about the way that music is a medium to get powerful and radical messages across—look at Marvin Gaye's music. It will transcend his life, I think, for a long time.
Absolutely. What's Going On is the most important project he ever did. It's interesting because if you look at the periodicals of the time, in '71, Billboard said this is the greatest work Motown has ever done and it sounds like something derivative of Curtis Mayfield. Curtis Mayfield, in 1970, came out with his first solo album. Before that, he was doing stuff with The Impressions, but in the late-to-mid '60s his music with The Impressions was political. But it was not brazenly political. He had songs like, "If you had a choice of color, which one would you choose, my brother?" He was talking about Black consciousness in a very beautiful, non-offensive way.
And in 1970, Curtis Mayfield has a song called "If There's a Hell Below, We're All Going to To Go" where he's talking about Nixon, about nis, all that shi*. And then you have Marvin Gaye with What's Going On. And then in '72, you have Curtis Mayfield's Superfly and the Black Power movement is just getting bigger and bigger because we're going from the '60s where we're going from this non-violent protest to Black is Beautiful, Black Power. And it's something that is analogous to the concept of Black Lives Matter now because the white media saw Black consciousness as something that was violent and racist, and it's the same thing that's happening now.
My real message with all this stuff is that race is a social construct. Race is something that's a fallacy. We're actually all the same. And Black ain't better than white, white ain't better than Black. But you have to realize that and stay in touch with your humanity so you can really live life to the fullest and allow others to live life in a way that they're not ensnared by all this nefarious bullsh*t that the institutions have been promulgating for centuries.
You recorded the project fully analog, right?
Everything I do is analog. Everything.
What do you feel like you gain from using tape? Is there a spiritual element to using analog technology?
[Moves camera.] This is my reel-to-reel machine. Over there, there's a whole big live room and that's where I recorded the orchestra [on the album]. I record everything I do. The recording technique is very important to me because my golden era of sound is between '68 to '73. That's everything I'm about.
With this album, I really put myself to work as if I enslaved myself because I played every single instrument for the rhythm section. After that, I wrote for an orchestra and I brought them in. So, I'm playing everything from drums to flute to sax to bass to guitar to keys and then I'm ready for a full orchestra. I can't put myself in it any more than I am. I want people to feel my soul. I want them to feel how organic and real my message is. So sonically, it has to be right.
People make dope digital recordings. But for what I do, if you're trying to have that classic, timeless sound, you cannot do that with a computer. You can't do that by pressing the space bar. You have to have real instruments. And that's why I do that. It means a lot to me.
"I played every single instrument for the rhythm section. After that, I wrote for an orchestra and I brought them in…I can't put myself in it any more than I am. I want people to feel my soul. I want them to feel how organic and real my message is. So sonically, it has to be right."
Do you feel like there are specific textures that come across on tape that don't come across on digital?
Absolutely. With tape, I always explain it like this. When you record digitally, you're pouring water into a bucket with holes in it because digital recording just can't handle certain frequencies. The bass frequencies, all that, it just literally can't. The difference between analog is that you're pouring the same water into a bucket with no holes and it has a sweetener in it. You're getting something back and you're not losing frequency. Digital recording is the emulation of analog recording. So yeah, tape gives you a texture back to it. You can't copy tape.
I want to look a little bit more into the sonic elements on "Revolutionize." I really love how the sounds of it really dance with the repetition of "Black is beautiful."
In that song, I wanted to do something that was very chaotic and organized at the same time. I wanted to also give you the sense of Gil Scott-Heron's "The Revolution Will Not Be Televised." It's just a reminder that Black people deal with something called double consciousness where you see yourself in the mirror as you are, but you also see yourself through the vantage point of white America—that sees you as a criminal, as somebody that is feebleminded, as the problem of America. You have to synthesize these two perspectives in order to better understand who you are supposed to be. And this song [says], "Revolutionize the way you see yourself. Black is beautiful. You're beautiful."
And what instruments were on the song?
I'm playing drums, bass, piano, guitars, vibraphone, drums and various percussion. Then I wrote for a 30-piece orchestra, for strings and oboes and all that stuff.
For your parts, you had to obviously record them each separately?
Exactly. So I'll record drums first and then I'll record keys, then I'll record bass and guitar, and I just layer it.
Do you have the vision of what it's all going to sound like together or does it come together after?
I always know what the roadmap is. I'll sit there and say, "Okay, we'll make this change here, that change here. We're in this key here, I want this to be funkier, I want this one to be a little more chill. I want to have space so I can have more movement for bass here." I map it all out and I see it my head, and I just go in there and execute.
And did it feel different on this album doing most of the instrumentation yourself versus bringing in a band or collaborating with other people?
Well, it's interesting because most of the music I do I'm playing 90 to 95 percent of the instruments anyway. It's not really anything really new to me. My Midnight Hour album project with Ali Shaheed Muhammad [of A Tribe Called Quest], we both share in what we play, but everything outside of that is pretty much me playing all the instruments I know how to play. I really don't record with a band, per se.
Could talk about some of the specific people you honor on the album—James Mincey Jr., Margaret Garner, George Stinney Jr.? And one of your collaborators, Loren Oden, is related to James, correct?
Yeah, James Mincey Jr. was the uncle of my dear friend and collaborator, Loren Oden. James was somebody that was killed by the police unlawfully. He was choked to death, died by asphyxiation, like Eric Garner. And there was no judicial reprisal. Nothing happened to them.
Margaret Garner, she was enslaved and she ran away for freedom. When she was caught, she killed her child because she did not want them to be in perpetual bondage. America pioneered the concept of perpetual slavery, whereby your offspring is going to be the property of the enslaver in perpetuity.
George Stinney Jr. was the youngest person executed in America, a 14-year-old Black boy that was wrongfully accused of killing two young white girls. And he had a very speedy trial and he was murdered. So, this concept of vigilante justice has been plaguing people of color for centuries. I wanted to bring up certain names in order to inspire people to research the stories and find the connections between what happened back then and what is still happening now.
How Artist Jonathan "Chaka" Mahone Is Helping Black Residents During Tough Times In Austin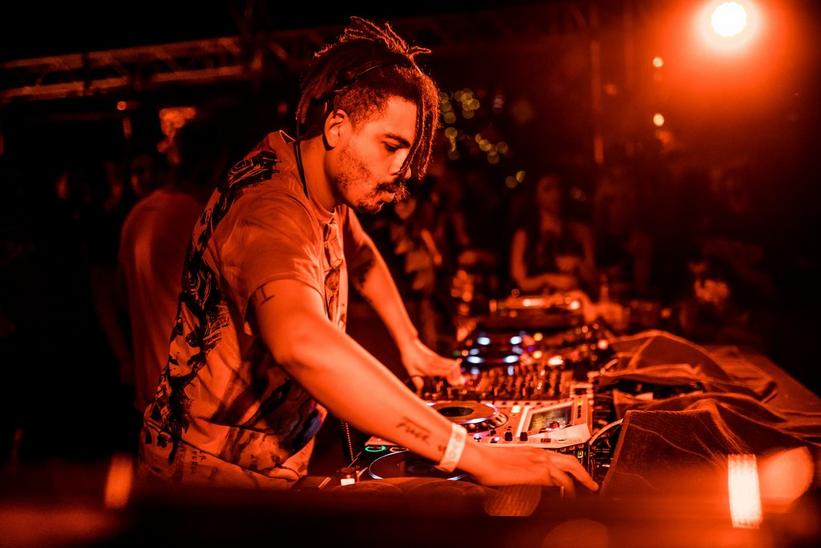 news
Seth Troxler On His Detroit DJ Education & The Rich Black History—& Future—Of Dance Music
In celebration of his Black History Month Beatport Residency, GRAMMY.com caught up with esteemed producer/DJ Seth Troxler to dive deep into the Black roots of house and techno
GRAMMYs
/
Feb 27, 2021 - 12:35 am
Legendary Detroit-bred DJ/producer Seth Troxler is perfect person to spread the gospel of what house and techno are all about—community, self-expression and killer beats. Not only has he been living and breathing those genres since his teen years, he's never lost sight of that playful raver energy, remaining approachable, goofy and optimistic despite two decades of fame. He's a stellar selection for Beatport's Black History Month Residency, where he's curated and led deep-diving conversations and DJ sets with artists representing the history and future of house and techno.
Growing up in a house-music-loving home in the suburbs just outside of techno's birthplace of Detroit, he got his first vinyl stash and DJ deck from his dad at age 15. By 17, he'd put out his first track with mentor Omar S. After six years soaking up all he could in the rich Detroit scene, he relocated to Berlin to chase his techno-rave dreams.
Living primarily between Ibiza and Berlin, Troxler's status as a top-tier, in-demand DJ/producer hasn't faltered—but also hasn't jaded him or watered down his Detroit roots. And just as he was mentored by the Detroit greats that came up before him, he continues to make space for younger DJs of color.
In celebration of the Beatport Residency, we caught up with Troxler over Zoom from Bali, where he's been spending the last few months. Dive into the fascinating, far-reaching conversation below, and make sure to tune in to the final episode of his residency Mon., March 1 from 3 p.m. CET / 6 a.m. PST to 6 p.m. CET / 9 a.m. PST time on Beatport's Twitch. You can also find all the past videos on their YouTube channel.
How did you approach the lineup and content you were bringing into your Beatport Black History Month residency?
Well, I really wanted to look at the history of electronic music, but also have somewhat of an evolution through the shows. But more than anything, I wanted to look at the three different cities known for the invention of electronic music: Chicago, New York and Detroit. The first episode was kind of Chicago and New York. Then I wanted to talk about a later [era of] Chicago, and now, my next episode is diving into proto-Detroit with Al Ester and Stacey Hotwaxx Hale. So much of the story of Detroit has only been techno, but it really was a house city before techno. There were a lot of events and history that have not been told about that period.
So, I tapped to people who were there to look at that and to open up the conversation on what is the Detroit music legacy. And then the final episode, we're going to look at new artists carrying the torch of electronic music and being Black artists. I find it really interesting that a musical genre that was founded by people of color, and in LGBTQ+ spaces, has so few representations of those people now.
With the curation of this lineup, I really wanted to go deep into that exploration—also, into the content of the music. All the music in the DJ sets is by Black artists or people of color. It's to highlight the fact that it's there and to bring the flavor of that music.
There are so many OGs that are massive in Detroit, but don't have the name recognition outside of the nerdier techno fans that dive deep. What is the disconnect?
That's a big question that everyone asks, and it's funny, the music that's promoted on different media outlets. It's just party culture, and it's not the fault of any group of people. I think, now, especially within our wokeness and with the popularity of electronic music, people want to look back at its roots and see where it comes from. I think people of color in electronic music and house music have a stylistically different approach that's really fruitful for everyone. So, it's really cool that people are now trying to engage more, and more opportunities are coming up, like this one, to promote that past as well as show the future of what electronic music can be.
Also, it's about, more than anything, showing representation for youth of color and those communities to understand that this is a real thing. Everybody who's a connoisseur of electronic music that doesn't know the history of it, then even less so do the young kids in urban neighborhoods know that it's a culture that came from, actually, those exact neighborhoods.
And we were talking about it the last episode with Paul Johnson and K-Alexi, that people started getting really into rap in urban areas because they saw those rappers as success stories—of getting out of ghettos and situations [like that]. Many people in electronic music from those areas have gotten out of those places, traveled the world and lived incredible lives. And those are also success stories that we need to show the youth of today for creating something new for tomorrow.
What's something that you learned, or that's been surprising to you, during these Beatport conversations?
So much. Being able to speak to Doctor Russ was incredible, as was speaking to Tony [Humphries] and Ron [Trent]. Even for myself, [who has] read every book and spent my last 21 years of my life diving so deeply into this culture, there are so many anecdotes and little stories that you can only really get out of peer-to-peer oral histories. There's an openness when friends and peers are talking to each other that you don't quite get when you're speaking with a journalist, or in a more structured conversation.
Like in the Ron and Tony conversation, the two of them [related] stories, and there are so many little things I didn't know. Like, there was a church underneath [the former Newark, New Jersey club] Zanzibar, and other little factoids. I just sat there in awe and imagination hearing these guys talk. We're really at a special point in time where so many of the creators and originators of this music are still alive to give you oral histories. It's almost like hearing from Robert Johnson about the invention of rock and roll during the height of The Beatles.
The popularity of electronic music is like never before. EDM culture made a big bump in sales and popularity jumping over to America [in the 2010s] and took over the mantle of what electronic music is. That was a real starting point for American culture to get back into electronic music. But now, throughout most cities and countries, EDM is somewhat fading, and now it's more tech-house and techno, are becoming the popular forms of this music. It's interesting to me with that kind of—this didn't work in economics—trickle-down effect.
Don't Reagan-ize house music.
That's funny. [Laughs.] But with that trickle-down of interest, it's now shedding the light and opening the doorways of the rich history that is in house music, and all the musical possibilities that had been there. It's beautiful. The deeper you go into music, the more you find things that enrich both you and culture as a whole.
"Conversations like this are already a step forward, acknowledging the roots. I wish more often than Black History Month that we could acknowledge these contributions and give it that airplay."
More: Record Store Recs: Chicago House Hero Marshall Jefferson On Representation In Dance Music
What do you think the dance music community and industry need to do to better honor the roots of dance music, and also bring the current space back towards those radical, inclusive roots?
It's a really complicated question. Conversations like this are already a step forward, acknowledging the roots. I wish more often than Black History Month that we could acknowledge these contributions and give it that airplay. But also, it's funny, with Black Lives Matter and other things for it to be happening during a pandemic, it's opened up the conversation for people finally to start looking at it as a thing that has been not given the proper love or acknowledgement that it should. And acknowledgment is key to everything, as with the LGBTQ+ community, or women, or anything. It's the acknowledgement of our existence, I think, that plays a role in moving forward.
As far as institutions are concerned—say, particularly with the GRAMMYs—maybe an opening of a category that focuses on more than the pop side of electronic music, looking at the underground, perhaps a house music category. I think that would open up more opportunities to acknowledge Black artists. Because if you're looking at—Louie Vega actually has a GRAMMY—DJ Sven or gospel house, it's really hard to put those side by side, let's say, with a more commercial EDM act in terms of Best Dance/Electronic Album. They don't really fit.
"I think it's all a matter of time, because the artistry is the thing that should shine the brightest, and the art is not lacking. So, it's about the acknowledgement and visibility to said arts, that will really bring the things forward."
Related: Brandon Lucas Talks Staying Hopeful, Working With Dr. Cornel West & Empowering Dance Producers Of Color
I think it's become clear that in most societies, especially the United States, more space needs to be made for people of color and for other communities that have been systematically kept out. And dance music, we need to be mindful of the people we promote to the top.
Yeah, definitely. I'm really lucky to have been in that position of being at the top, and then always using my position to also open the doors for many other people. I'm very much into that mentorship type of role. However, when The Martinez Brothers and I started our Tuskegee label and started to look around, we were like, "How is there only us?" We grew up mentored by some of the greats of New York and Detroit, but out of all those kids and all that great tradition, there were only five or six people that came out of it.
So that's a hard question to really answer. There's a lot of really great new artists coming up like Life on Planets, Brandon Lucas, Casey Ray. Ryan the Aquarius, Ash Lauryn and DJ Holographic. There are so many new, really exciting artists. We're just really good at opening doors for people and breaking down that barrier. And it's in this time now that the door is really starting to open, and people like you are taking the time to shed light on the experience, and I think it's all a matter of time, because the artistry is the thing that should shine the brightest, and the art is not lacking. So, it's about the acknowledgment and visibility to said arts, that will really bring things forward.
What did that Detroit community and the mentorship feel like for you?
My situation growing up in Detroit is kind of funny because I released my first record with Omar S when I was 17. But also, my mentorship wasn't only people of color. I was really also into the techno scene with Richie Hawtin, and then I moved to Berlin. At one point, Omar and these guys had me make a choice. They were like "Do you want to be a heritage Detroit artist, or do you want to go do this techno thing?" At the time I was "I want to do the techno thing. This is rad. I'm going to raves, hanging out."
Going back to my roots, my dad was also a DJ. My parents were really into house music. So as a teen, I was really into going to raves and techno. Now I'm into house tracks with flutes. I used to call it old-man house, but I guess I'm getting old.
I also had a lot of mentorships from other artists, like Scott Grooves. So many different people coming to the record store [I worked at], who I'm still very close friends with today. Other people who were coming up in that Black techno tradition and acknowledged me as a Black Detroit artist, that I think I've grown more into as an adult.
Those mentorships really helped so much bridge my music style, and my thinking about what dance music is. So many people were there for me. Mike Huckaby as well. The other day I was talking to Scott Grooves—I call him Uncle Scott—and we always have these really deep conversations about music and artistry. I think those things really helped shape my view of the world.
There's a new talent, Jaden Thompson, out of the U.K., that I've been speaking to a lot. We're currently working on a new social platform kind of like Resident Advisor called Early FM. A few other people and I are also creating a media platform—the only way to tell your story is to tell it yourself. There is no platform out there that focuses more on people of color and marginalized communities in music and has writers from those communities writing about that music. It's hard to have people understand the intricacies of music or a stylistic background who aren't from that background. There needs to be a place that represents other perspectives about that music to give us a fair shot at communicating its vision itself.
"I think today's generation of musicians in electronic music across the board, for all styles, has become a much more business-oriented and a less community-based situation. I got into dance music because I loved it."
Some of the OGs have said they feel like the younger DJs today don't have the same sense of community they had; it's more cutthroat. Whereas your relationship with the Martinez Brothers feels like a real friendship, and y'all came up together.
I think that the difference is, like The Martinez Brothers and I, we were both mentored from a different generation and time. Their father also went to Paradise Garage; he was part of that scene, and their uncles, too. And me being from Detroit, and us having that connection with the generation before us. Also, we started [out] very young. I think today's generation of musicians in electronic music across the board, for all styles, has become a much more business-oriented and a less community-based situation. I got into dance music because I loved it. The idea that you could do this professionally when I was a kid was not possible.
Actually, really funny, yesterday I did an interview with my high school. I got inducted into the wall of fame there. I wasn't really the model student, but I had a passion, a really geeky one at that, that no one else was into. There were no other kids into electronic music at my school at that time, the early 2000s. Matthew Dear actually went to the same high school, but he's a bit older than me. It wasn't popular to be into what I was into, but it was my passion.
I think now, with electronic music becoming so popular and this jet-set lifestyle being so prevalent, that people aren't so much into it for the passion of the music, but more into the lifestyle. I think that also permeates throughout the party culture in which electronic music has become where the party is, and maybe party favors, are more the endpoint rather than the community and the music itself.
When I started going to raves, I experienced the electronic music community, and in those days that was about being from an outside community and coming in and finding a place. Everyone was a bit more marginalized—slackers and street kids. I think there was more of a community-based aspect to it then.
I was looking online the other day, and saw some people with nine, 10 million views on a stream, and I had no clue who they are. They're not really active members of our community. I've never seen these people at a festival or heard their music before. The music was cool, but it just wasn't from the same background or perspective in which I associate with electronic music, house, or underground electronic music culture.
Before, it was so hard to become a producer and produce electronic music, but with Ableton and other technologies available to everyone, there're obviously going to be new spawns of creation, and that's an incredible thing for everyone. But I also think it's important to have some people holding the flag for the original heritage of this music and trying to keep that culture alive for future generations. That's something that The Martinez Brothers and I try to do. It's something that I'm trying to do, to create more community. There's a lot of other great artists out there still trying to do that.
There's always been competitiveness amongst the community, and that's what drove innovation, but that was among friends. And now it's this other competitiveness that is just about building followers and taking selfies. They're showing this really depressed, glamorous side of electronic music. It's a different thing, I guess.
Read: Gene Farris Talks "Space Girl," Rave Safety & The Return Of The "Bedroom DJ"
What tracks and/or artists do you feel like really represent those foundations of dance music to you?
I actually just put up a Beatport chart with 30 or so songs on there that pinpoint the history of the dance music. There are so many artists. Obviously, Detroit, you have Drexciya, Kevin Saunderson, all the classic stuff, but also you have such a rich house tradition [there]. Scott Grooves, Keith Worthy. And Chicago is just a hit factory, there's so much. Gene Farris' old music was so real, classic house. I love Gene, he's making great stuff now. Green Velvet, everyone.
There are so many tracks out there. On the list I made, there are a lot of unexpected things that resonate with me, from a lot of my favorite artists that inspired me. Jamie Principle's "Your Love" is always one of my favorites. Adonis's "No Way Back." Any Ron Trent track is a really great example. Tony Humphries' body of work as a whole. Omar S obviously. There's just such a rich tradition.
Do you remember one of the first tracks or moments that really sucked you into dance music and made you want to DJ?
My parents have listened to house music my whole life, but one of the first moments, was when I skipped high school homecoming my freshman year. I told my mom I was staying at my friend's house, that classic high school move, and we went to a rave in Detroit with 14-year-old kids in this warehouse. We saw Frankie Bones, Adam X and Heather Heart, and I was just like "This is it." It was like being in a film, and then I had to go back to normal, suburban high school in a cornfield.
After, my birthday was coming up, and I was like, "All I want is a Scratch Pack!" It was a '90s thing, two turntables and a mixer that you could get it for 500 bucks from Gemini. I got that for my birthday, and my stepdad gave me a box of records. They actually were super classics, that at 14, I was like, "This is far out." One was Lil' Louis' "Frequency." It's this out-there record; it's beautiful. And then the other one was the original copy of Jamie Principle's "Your Love."
I was trying to mix anything you can put together, so I would go to Hot Topic and buy records there. Stuff like Alice DJ's "Better Off Alone," [Daft Punk's] "Around The World" and "Da Funk." Sarah McLachlan, too. It was all '90s, 2000s party jams. I don't know how much they influence me today, but at that time, they definitely worked on my teen sensibilities.
How do you feel like your Detroit roots influence you today?
I've always played the same music. It's fun. Before the pandemic, I'd be playing now for thousands of people, and I'd always pull out these records and look at my tour manager. I'd be like, "Got this when I was in high school for a few bucks," and it's gotten a little sticker with the date on it. I'll play these old records, and I'm like, same taste then as I have now.
I worked at a record store from 15 to 21. I got the job because I was such a geek and really into Derrick Carter and this label called Classic. This was in 2002 so that music and working there inspired me. I think with the scene, that culture, being with a lot more adults, you had to be able to academically engage in the history of that music, and really understand all the nuances of the music, or else people would just not talk to you. Instead of sports facts, I had to memorize catalog numbers when I was a kid.
I think all that stuff really played into who I am today and the tastes that I have. Being able to go to so many of those events, regularly when I was 15, 16, and then coming into the record store, pulling records. Working with Al Ester, and listening to Stacey Hotwaxx Hale, who are both on the next Beatport interview.
All those things, being a part of that musical legacy and background, there's no way it can't influence you. No matter what race you are, what color of your skin, if you're from Detroit or the Midwest, I think you have a very similar view of music. That's something really incredible. Anyone who's come from the city or come to the city, I think really realizes that, and sees the rich musical history that Detroit has offered from so many generations. It's not just electronic music, but rock, Motown, everything. All that goes into play, what we view as our musical heritage.
In dance music, do you think there will always be the underground and the mainstream?
I don't even know if there is really an underground anymore. I think there's always some kids in the middle of somewhere doing some type of underground movement in some basement, making some really out-there stuff. That's underground. I'm not underground. I've got probably a million people across all my social media platforms following me. In rock music, there are always different genres. There's folk, hard rock, metal, and I think all those things can and should coexist because they're different forms of art.
Electronic music is opening up to be really the music of the future, and I think the acknowledgement of all these different forms of this one art form is really important, instead of trying to ball it all into one group. I think to start to open up the conversation to the different subgenres would be really beneficial for everyone.
As far as commercial access goes, in the UK, underground records really make it to the top. In many ways a lot of what Disclosure has done was the bridging of both of the underground and pop worlds. The new album I'm currently working on for Lost Souls of Saturn with Phil Moffa, we're doing the same thing. We're using underground music structures but doing a lot of collaborations with A-list artists to hopefully give it a bit wider appeal. I think crossing over in electronic music is how even the original dance music artists gained their original popularity.
If you look at all the big hits from Detroit and Chicago, they were all-vocal records that you could play on the radio. I think coming back to that, a vocalized version of electronic music, is going to allow the people to connect again with sounds that are deeper than underground.
"I think the dancefloor is a very sacred space, and a place that so many people are allowed to express freedoms that they don't hold in their everyday lives."
What is your biggest hope for the dance music community whenever we're able to safely get back onto dancefloors?
My biggest hope is for exactly that, for us to get back and regain some normalcy and that freedom that we once held in those shared spaces. I think the dancefloor is a very sacred space, and a place that so many people are allowed to express freedoms that they don't hold in their everyday lives. If you go to—this is a bit of an extreme one—Berghain [in Berlin], you see people walk in and literally check their clothes in at the door. Those people are accountants or do whatever else they do in their everyday lives, but they're allowed to go to a space and have a real moment of total freedom and anonymity.
I think when you're listening to music and having internalized experience that you share with others, that clarity in that moment of dance and freedom on that floor is something that we all want to share and be a part of. That's my hope, and I think it's going to come soon, and it's going to be a very happy day for many people. I hope sincerely that we can all do that, but until then I guess we'll have to rely on these streams, and these conversations to keep our hope alive, and to believe in a future that we can all hold together.
Life On Planets Talks Astrology, Inclusivity On The Dancefloor & Why We Have To Be Like Martin Luther King Jr.