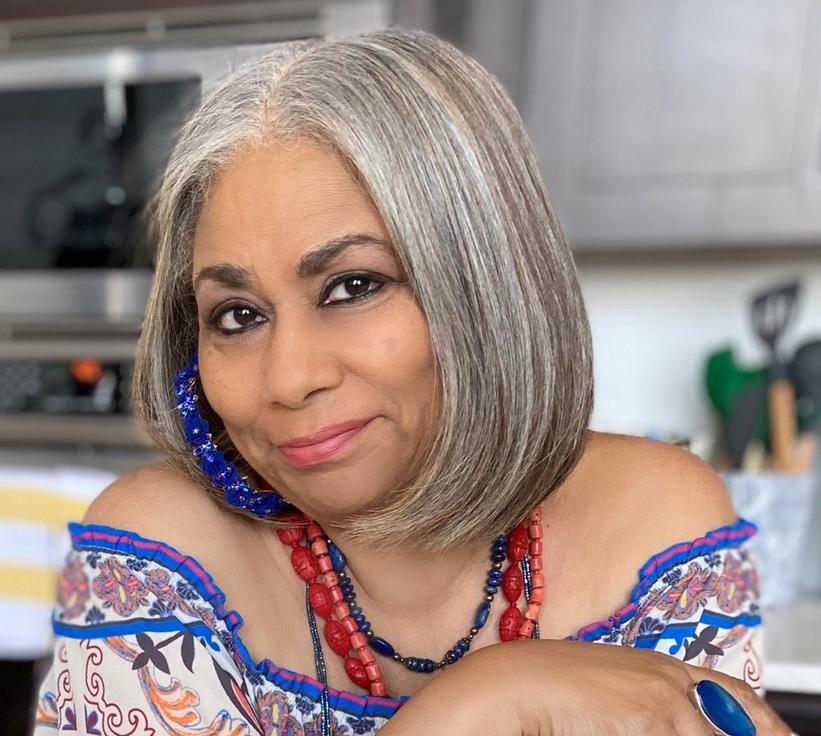 news
Dyana Williams On Why Black Music Month Is Not Just A Celebration, But A Call For Respect
The radio legend and Black Music Month co-founder tells GRAMMY.com about the plight to make the month official and who she admires in music's new generation
GRAMMYs
/
Jun 10, 2021 - 01:02 am
Black music is the foundation of the music industry, and Dyana Williams isn't going to let you forget it. Born in the Motown era, the music journalist and veteran radio personality's musical love affair began by listening to predominantly Black, New York-based radio stations like WABC and WWRL. The Bronx native started building the blocks of her legend status in the early '70s, beginning with her first radio gig at Washington D.C.'s 96.3 WHUR in 1973, where she fused her love for jazz with R&B and reggae. When she moved to WRQX-FM in 1978, she made history by becoming the first Black woman rock DJ.
At that time, radio personalities were non-existent, and Williams had to program music she did not feel belonged to her. "I distinctly remember my first show at WRQX: five hours of playing music that was not culturally mine," she tells GRAMMY.com over Zoom. "I knew some of it, like James Taylor and Carly Simon, because obviously, I listened to the radio growing up."
The job, Williams says, made her more well-rounded as a DJ in the industry, but she wanted to do something to amplify Black music. Williams' yearning led to the birth of Black Music Month in 1979. Co-founded with radio DJ Ed Wright and her former husband, Philadelphia soul legend Kenny Gamble, the month is meant to be a vibrant celebration of all the genres that thread America's cultural fabric. But the month also educates and provides resources for those wanting to learn more about Black people's impact on the industry, which has led to Williams serving on the board of Nashville's National Museum of African American Music.
"Black music should be celebrated every single day, but it's a concentrated period of time for us to observe the legacy, and mothers and fathers, many of whom never got paid properly or recognized or credited for their contributions," Williams continues, noting that Black music educators, writers and journalists should be celebrated, too. "It is an economic engine for America to the tune of not a million or several million, but billions of dollars."
At the end of the day, Williams just wants credit where it's due. "[Music] is one of our greatest exports. That's how we need to look at it," she says. "I want us to be celebrated. I want us to be respected. I want us to get what we rightfully deserve."
GRAMMY.com spoke to Dyana Williams about the origins of Black Music Month and why Black creators still deserve a big chunk of the industry's money pie.
This interview has been edited and condensed for clarity.
What are your thoughts on how the new generation, including myself, are interpreting Black Music Month?
I love them. My core business is artist development and media coaching. So I work with a lot of young artists. That's how I saw your Saweetie article in Harper's Bazaar. I was working with her around that time. I have great regard for artists like Elaine, Joyce Wrice, Masego, Giveon, Lucky Daye, who I worked with as well. Jazmine Sullivan, one of my clients from Philly. I met her when she was a little girl and now she is all grown up and she is bringing it, okay?
We missed her voice so much.
She needed a break. Sometimes it can be daunting, the industry and the expectations and all of that stuff. I'm a huge H.E.R. lover, I was listening to "Damage" last night. H.E.R. to me, [is] very important because she's a musician as well. She's a songwriter, producer, just [won] an Oscar. She's going to be a GOAT probably before it's all over. But she represents the finest of what young people are doing and [how they are] paying homage. I love the artists of this time that recognize what transpired before them. Now there's some artists who have no reference. They have no foundation. And probably we'll just hear about them for a quick flash and then they're gone. I'm interested in the artists that are going to have —like with H.E.R.—a legacy that they will be able to leave for the next generation.
What was it like being on the radio in the '70s? It's not as prevalent anymore because of streaming.
Well, my experience in the '70s was heavenly. To have the opportunity to program music was a wonderful opportunity for me to learn matching sounds and vibes and energy. Plus, I interviewed everybody, and I was on the radio in the nation's capital when it was Chocolate City—so any and everybody that came in to perform at Howard [University] and at the Capital Centre. One of the big first concerts I MC'ed was in the Capital Centre, it was Curtis Mayfield. I mean, major acts. I MC'ed Earth, Wind & Fire. Richard Pryor was their opening act. It was wonderful because I got an opportunity to not just play the music, but to speak with the people who were creating all of this innovation. At that time in the '70s, we had a lot of bands: the Ohio Players, Parliament-Funkadelic. It was exciting for me. I was a young girl. I was 19.
I know you went to Philly in 1980. Was it just a next career move?
No, actually I fell in love with Kenny Gamble. [Laughs.] Initially, when I left BLS to go on maternity leave with our first son Caliph Gamble, I moved back to DC for a period of time and then moved to Philadelphia full time in 1980. At that time, I was blessed to hold down a spot at WDAS, which is the heritage station and very similar to WBLS in New York in terms of the adult contemporary format. Not only did we play the current music of the day, but we were entrenched in the community. And for me, that's everything. I'm the radio personality who'd go to the senior citizens' home, the daycare center, the church, wherever I was invited in the community to talk about music. I would always do and still do to this day.
Even before Black Music Month was formed, I read that you initially co-founded the Black Music Association chapter in Philadelphia, is that correct?
Well, here we go. The Black Music Association was founded by my ex, Kenny Gamble. We were a couple, we lived together so I became a member of the local chapter and I was in the leadership. However, it is Gamble's conception. We went to the White House for the first Black Music Month event on June 7th 1979. We sat with President Jimmy Carter and his wife, Rosalynn.
But years later, I was producing a celebration[ for] Black Music Month [in June]. I wrote to Bill Clinton: "Can you hold some similar events?" The White House said, "Well, we see that President Carter hosted the Black Music Association. We know that you were his guests." But he unintentionally did not write a presidential proclamation, which would've meant that every president following him would have done similarly.
What was your reaction when you heard that news?
It was official to us because we were the creators. For all those years, there were activities around the country. We celebrated it in Philly. So, when I got that piece of information from the White House, I was blown away and shocked. But as far as the American government and American presidents are concerned, it did not become official until I was asked by the White House to go get legislation. I remember I called Gamble: "Can you believe this?" It just gave a higher level of official recognition or celebration. It's just like Juneteenth. Black folks have been celebrating Juneteenth for a long time, but now it's becoming more in vogue and more well known.
So 2000 was when the bill passed?
To be recognized by Congress and the American people is right, but I had been petitioning for several years. I had even written an op-ed, in Billboard, about why it was significant for us to celebrate it. So yeah, several years of me knocking on congressmen and senators' doors. I knew nothing about the process of lobbying. So I became a natural lobbyist, just passionate about the music and the cause. And at that point, it was significant for me to get the president to acknowledge us. Not just because of the cultural dynamics, but the economic value and potency of our music. We don't tend to think of it in those terms, but the reality is Black music is big business.
It's still the No. 1 genre and is literally keeping the industry afloat.
Girl, the No. 1 genre in the world. As you know, Bianca, Black music is hip-hop. It's the music that they thought would go away, and we are about to celebrate 50 years of hip-hop.
Isn't that something? A genre that was once shunned has transformed to be the pillar of what so many artists look to for success.
Well, the reality is Black music is for everyone. While it is created by Black people, it is a universal language overstood by billions. I have traveled to most of the continents: South America, Asia, Africa, Europe. Europeans know more about our music than we do in many cases. They're very well-versed in the history [of it]. We sometimes as Black folks take it for granted because it's our natural asset and gift. But the reality is that Black music has always been an inspiration, a source of influence for countless musicians. Come on, the Beatles, the Rolling Stones, all those major white rock groups.
There's also the country and the EDM scene, which has become a huge power player that's built on the backs of Chicago house.
We are the wellspring, we are the resource and then it is imitated and appropriated. We, the people who create it, are not righteously compensated. This is also one of my issues that we need to address because it's foul. Let's take rock and roll. No, Alan Freed, you did not invent the DJ. You were one of the DJs that played it, but the reality was there were Black DJs playing Little Richard, Bo Diddley, Chuck Berry, Sister Rosetta Tharpe. These are the mothers and fathers of rock music, period. And then you have white artists.
The prime example being Elvis Presley. Even those hip shakes came from us.
A lot of his songs were written by Black people. Clearly, you can look at him and see that he was biting on Little Richard. But they don't want to acknowledge it. And then it is our responsibility to say it. My thing is, don't try to take credit for something that you did not create. I want to make sure that in that process, the songwriters, the producers, the engineers, the people who make the music, are credited, acknowledged and compensated. That's critical and part of the issue of what's missing in today's modern music industry.
I'm so glad that you brought that up because it's important to have those conversations about what's going on behind the scenes.
And it's not even an adequate piece of the pie. I don't know if you've ever seen, Bianca, what artists get from streaming? It's like a percentage of a penny.
It's super dismal.
But meanwhile, billions of dollars are being generated by these streaming companies. And the creators of the music are simply not being [compensated]. I'm in The Recording Academy as a member, I'm a past president of the Philly chapter. And part of our advocacy has been to change the antiquated copyright laws that do not serve today's music industry. So we've had some level of success. I really think, Bianca, they need me to go in there and get that st fixed.
You'll set them right, for sure.
Exactly. And I'm an OG at this point. Even when I was younger, I was fearless in my convictions, and I respect everybody's right to their opinions. I saw somebody write a comment on social media the other day: "Well, we need white music month." My attitude was like, "Well, white music month is just about every month but June." I was listening to Crosby, Stills, Nash, and Young the other day. And Steely Dan and Michael Franks. I love white music too. But my agenda is to elevate and recognize the forgotten, the deserving of the legacy foundation people. Just to your point, we're the flavor.
We add the salt.
I mean, we are it girl. We the hot sauce, the salt and the pepper.
One Year After #TheShowMustBePaused, Where Do We Stand? Black Music Industry Leaders Discuss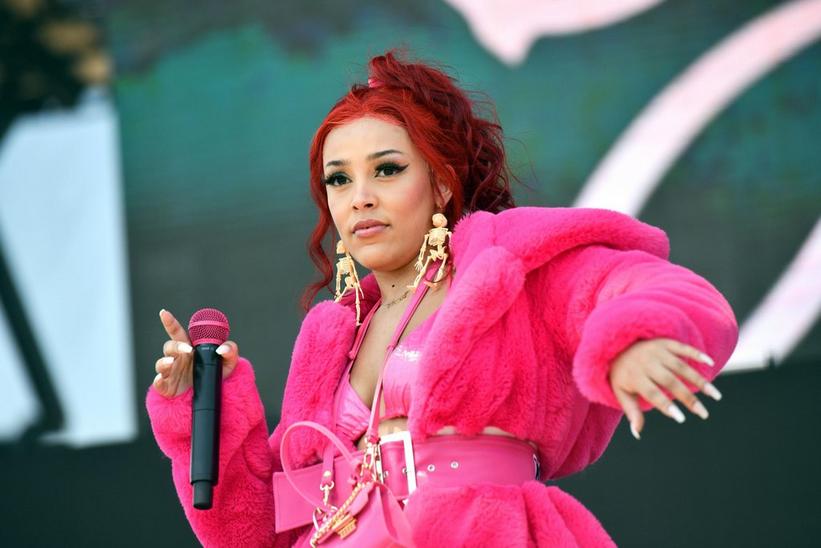 Photo: Scott Dudelson/Getty Images
news
Rolling Loud Festival Los Angeles Reveals 2019 Lineup
Find out who's bringing the heat to the hip-hop fest returning to L.A. this December
GRAMMYs
/
Oct 2, 2019 - 12:11 am
Today, Rolling Loud revealed the massive lineup for their final music festival of 2019, Rolling Loud Los Angeles, which is set to take over the Banc of California Stadium and adjacent Exposition Park on Dec. 14–15.
This iteration of "the Woodstock of Hip-Hop," as the all-knowing Diddy has called it, will feature Chance the Rapper, Lil Uzi Vert, Juice WRLD, Young Thug and Lil Baby as Saturday's heavy-hitting headliners. Sunday's headliners are none other than Future, A$AP Rocky, Meek Mill, YG and Playboi Carti.
L.A.'s own Blueface, Tyga and Doja Cat, are slated to perform, as well as representatives from the diverse rap scenes across the country, including Wale, Juicy J, Lil Yachty, Megan Thee Stallion, Gunna, Tyla Yaweh, Machine Gun Kelly and Yung Gravy.
The lineup announcement follows the successful wrap of Rolling Loud Bay Area in Oakland this past weekend. The event's flagship Miami event took place in May this year, and the New York and Hong Kong debut editions will both take place later this month.
Tickets for Rolling Loud L.A. go on sale this Friday, Oct. 4 at 11 a.m. PST. The complete lineup and more info on this event and their other fests can be found here.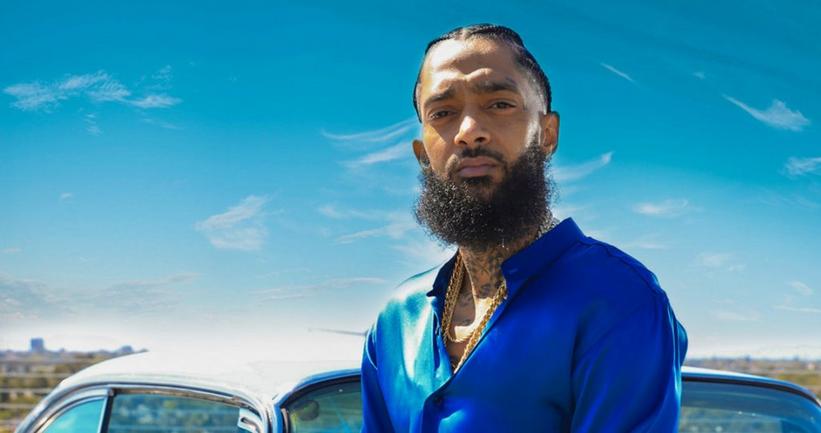 news
Remembering Nipsey Hussle On The Anniversary Of His Death: "I Just Wanted To Be Really Intentional"
The Recording Academy celebrates the life of Nipsey Hussle, the late Los Angeles rapper, who earned two posthumous GRAMMY Awards this year
GRAMMYs
/
Mar 31, 2020 - 11:49 pm
Since the tragic loss of Los Angeles rapper, entrepreneur and activist Nipsey Hussle on March 31, 2019, his motivational music and inspiring message of investing in your community are continued by the many lives he touched. Here in L.A, you see countless murals painted in his likeness, his inspirational words reminding us greatness and kindness are not mutually exclusive.
Nipsey Hussle, Beloved L.A. Rapper And Activist, Lived As A Patron To His Community
In 2018, after a decade of perfecting his storytelling and flow with hard-hitting mixtapes, Hussle released his victorious debut album Victory Lap. It earned him his first GRAMMY nomination, for Best Rap Album, at the 2019 GRAMMYs. The week following the show, he released his final single during his lifetime, "Racks in the Middle," featuring rising L.A. rapper Roddy Ricch and powerhouse producer Hit-Boy.
At the 62nd GRAMMY Awards this year, he posthumously earned three more nominations and took home two wins. "Racks in the Middle" won Best Rap Performance and "Higher," a track he was working on with DJ Khaled before he died, won Best Rap/Sung Performance for "Higher." Khaled released the uplifting track, which also features John Legend, in Hussle's memory on May 17, 2019.
How Nipsey Hussle Transcended Hip-Hop, Starting In The Los Angeles Streets
Hussle's family, including his grandmother and his partner Lauren London, took the GRAMMY stage to accept his awards in two tearful yet celebratory moments. Khaled, Legend, Ricch, Meek Mill, Kirk Franklin and YG also celebrated the rap hero with a moving tribute performance during the show.
"The biggest thing that he left behind in his legacy is to go the extra mile for other people and be aware of your community," singer Tinashe said in a recent interview. "That spirit is really important. It's important to bring people together. I think that's part of his message. It's looking out for one another."
Meek Mill And Justin Timberlake Deliver Uplifting Message, Honor Nipsey Hussle In Powerful "Believe" Music Video
That message of hope and community is echoed in so many others' words about Hussle; his positive impact is immense and immeasurable. It is reflected in a message from none other than former President Barack Obama. Hussle's longtime friend and marketing manager Karen Civil read Obama's powerful words about him during his moving memorial service:
"While most folks look at the Crenshaw neighborhood where he grew up and see only gangs, bullets and despair, Nipsey saw potential. He saw hope. He saw a community that, even through its flaws, taught him to always keep going. His choice to invest in that community rather than ignore it—to build a skills training center and coworking space in Crenshaw; to lift up the Eritrean-American community; to set an example for young people to follow—is a legacy worthy of celebration. I hope his memory inspires more good work in Crenshaw and communities like it."
The Marathon Continues.
GRAMMY Rewind: Watch Selena Win Best-Mexican American Album For 'Live' At The 1994 GRAMMYs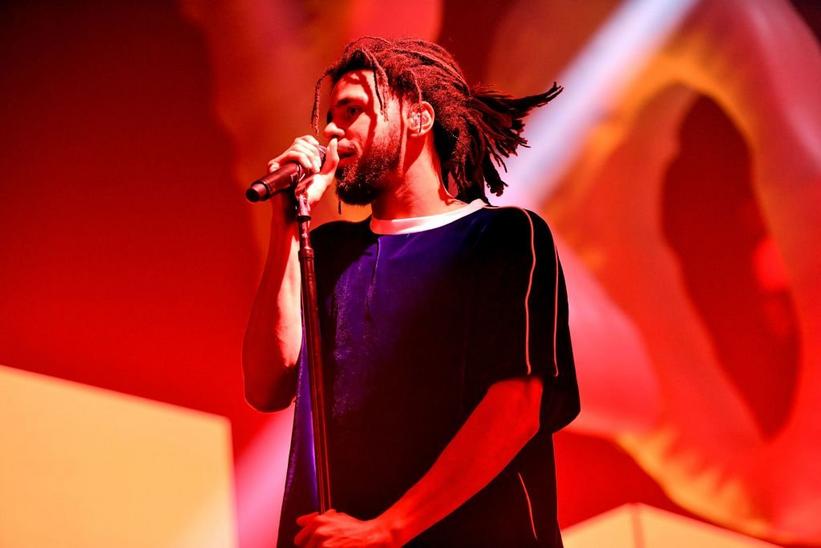 Photo: Scott Dudelson/Getty Images
news
Dreamville Festival 2020 Is Officially Canceled Due To COVID-19
The second annual music festival from J. Cole's Dreamville Records squad and friends was first postponed from April until August, and will now have to wait until 2021
GRAMMYs
/
May 19, 2020 - 02:27 am
Dreamville Festival has announced they are canceling their 2020 event due to public safety concerns caused by coronavirus. The second annual edition of the one-day music fest, hosted by J. Cole and his talent-filled Dreamville Records, was originally slated to take place on April 6 at Dorothea Dix Park in Raleigh, N.C., but was rescheduled to Aug. 29 after the pandemic struck the U.S.
Like countless other events that were set to take place this year, it will now have to wait until 2021. Dreamville says all 2020 ticket holders will be receive refunds soon.
Selena XXV - Veinticinco Años Tribute Concert Canceled Due To COVID-19
"After much deliberation and careful monitoring of the current situation, we have decided to cancel Dreamville Festival 2020. Although we originally hoped it would be possible to bring you the festival this August, the ongoing uncertainty regarding the COVID-19 pandemic has made this timeline no longer possible. This decision has been extremely difficult to make, but the safety of our fans, artists, and staff is always our top priority, and nothing will ever take precedence over your well-being," the organizers wrote in a statement shared across their social channels and on the fest's website.
The message also shared details on refunds, noting that all tickets purchased online will automatically be refunded to the original payment method, beginning this week. Fans who bought physical tickets from official points of purchase can request a refund here.
"Thank you for your patience and understanding as we navigate this. Please stay safe, healthy, and sane so we can reunite with you in 2021," the statement added.
Watch: J.I.D Talks Lollapalooza Debut, Working With J. Cole & Dreamville, New Music & More
According to Pitchfork, the debut Dreamville fest also faced unforeseen setbacks; it was originally set for Sept. 15, 2018 at Dorothea Dix Park but was pushed to April 6, 2019, due to Hurricane Florence. The 2019 event featured performances from Dreamville head Cole and labelmates J.I.D, BAS and Ari Lennox, as well as SZA, Big Sean, 21 Savage, 6LACK, Rapsody, Nelly and other heavy-hitters in hip-hop and R&B.
No artists have been revealed yet for the second edition of the fest.
The Dreamville squad earned their first two collective GRAMMY nominations at the most recent 62nd GRAMMY Awards; for Best Rap Album for the collaborative Revenge Of The Dreamers III and Best Rap Performance for one of its singles, "Down Bad." Cole earned a total of five nods, including for his work on that project, and took him his first GRAMMY win for his feature on 21 Savage's "A Lot."
Dreamville's Lute Drops New Single And Video, "GED (Gettin Every Dolla)"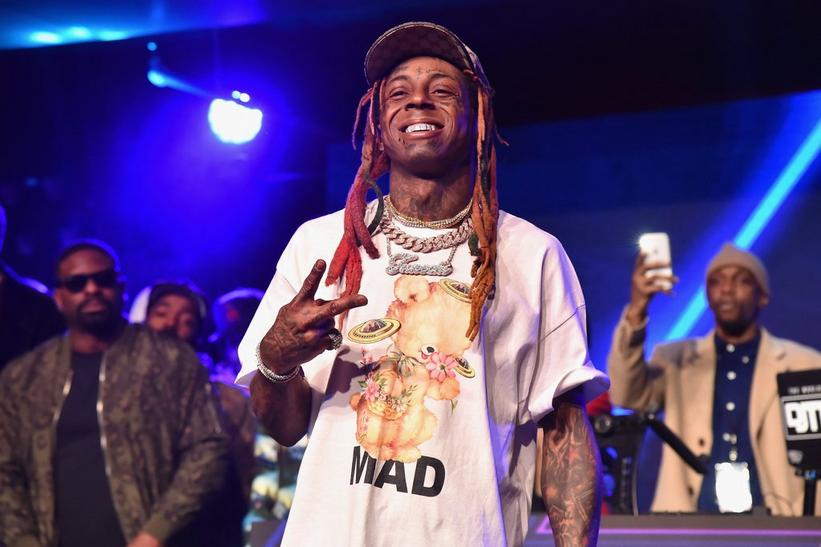 Photo: Jeff Kravitz/FilmMagic/Getty Images
news
Lil Wayne, Snoop Dogg & ScHoolboy Q Will Headline Final Night Of Summerfest
The three rap champs will close out the final night of the 11-day Milwaukee concert series
GRAMMYs
/
Apr 4, 2019 - 04:23 am
Today Milwaukee's Summerfest announced a special concert on July 7 to close out their 11-day music festival extravaganza, headlined by three hip-hop heavy-weights; GRAMMY winner Lil Wayne and GRAMMY nominees Snoop Dogg and ScHoolboy Q.
Wayne will join fellow longtime rap icon Snoop along with steadily rising West Coast hip-hop champ ScHoolboy for what the fest shares is their only joint show domestically this year. The concert will take place at the American Family Insurance Amphitheater, which serves as the main stage for the fest.
This year, Snoop celebrates the 25th anniversary of his 1993 debut album, Doggystyle. Its hit single "Gin And Juice" earned the SoCal icon his second GRAMMY nod and nearly-instant rap star status, following his hot features on Dr. Dre's 1992 debut album, The Chronic.
Last September, Wayne finally released his long-delayed, highly anticipated Tha Carter V. ScHoolboy, following a feature on the GRAMMY-nominated Black Panther: The Album last year, marked his first solo release since 2016 this month, with "Numb Numb Juice." The trio will have plenty of hot tracks ready to get the summer vibes going and to close out Summerfest.
Related: "Lollipop" To "A Milli": Lil Wayne's 'Tha Carter III' 10 Years After
Summerfest, whose entire lineup has yet to be announced, will bring over 800 artists to 12 stages across the festival grounds which surround the amphitheater, from June 26–30 and July 2–7. Tickets for each headline concert are purchased individually and include access to the entire festival grounds and other shows for that day.
Other previously announced headline concerts include GRAMMY nominee Jennifer Lopez, stopping by on July 3 as part of her It's My Party Tour, and GRAMMY winners Ozzy Osbourne and Megadeth on July 4 for their No More Tours 2 jaunt.
GRAMMY-winning country icon Willie Nelson will also be bringing his Outlaw Music Festival back to the event, along with Phil Lesh, GRAMMY nominees the Avett Brothers, GRAMMY winner Alison Krauss and more for the July 27th date of their tour.
Tickets for Wayne, Snoop and ScHoolboy's show go on sale next Friday, April 12, with a Summerfest pre-sale happening the day prior; more info here.
Cardi B, Migos, Meek Mill & More To Perform At Hot 97's Summer Jam 2019