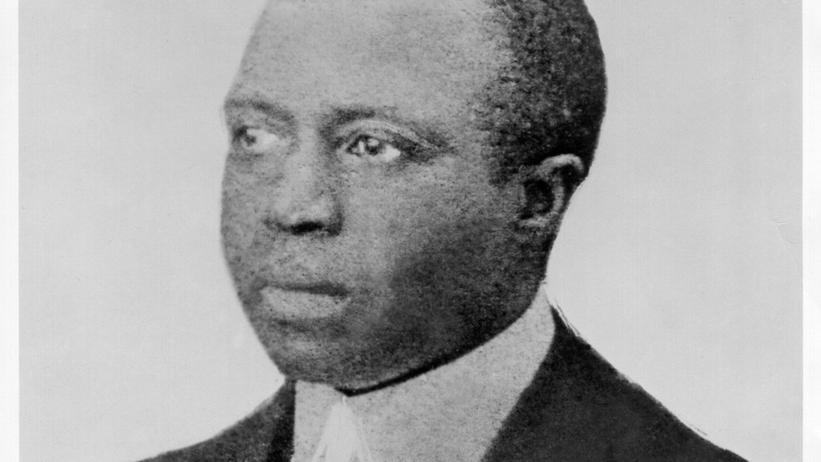 Photo: Michael Ochs Archives/Getty Images
news
5 Black Composers Who Transformed Classical Music
The music of Black American composers has too long been neglected in the American classical music tradition, but this month GRAMMY.com is celebrating some of the most famous and influential Black composers in classical music history
GRAMMYs
/
Jun 24, 2021 - 01:55 am
When you think of Black music, what genres come to mind? Jazz, blues, gospel, rock and roll, R&B, and hip-hop might come up, but what about classical music? Although Black Americans have helped shape the genre, their contributions have been undervalued and ignored throughout time. Historically, artists globally associated with the genre have predominantly been white men—Mozart, Igor Stravinsky, Beethoven are among those celebrated as geniuses. In the U.S., it's been no different. White men continue to dominate and represent today's classical scene, although Black Americans like Jonathan Bailey Holland, Jessie Montgomery, Anthony R. Green , and 2021 Guggenheim Composition Fellow Nkeiru Okoye are heavily influencing the contemporary genre.
The music of these brilliant Black American composers has too long been neglected in the American classical music tradition, but this month GRAMMY.com is celebrating some of the most famous and influential Black composers in classical music history. Below find a list of Black musicians, from Scott Joplin to Florence Price, who transformed classical music.
At the turn of the 20th century, Scott Joplin the "king of Ragtime" was one of the most influential American composers. During his career, Joplin wrote over 100 ragtime pieces, a ragtime ballet, and two operas. He rose to national fame after releasing one of his best-known works, Maple Leaf Rag, ragtime's first hit and the standard example of the music's genre. Although Joplin did not invent ragtime, he became the genre's most gifted composer by creating harmonies, sporadic syncopations and complex bass patterns that composers still mimic today.
Joplin's death in 1917 marked the end of ragtime as a mainstream musical format. In the early 1920s, the genre evolved into other styles including stride, swing, jazz, and classical. In the early 1970s, Joplin's compositions were revitalized when American Conductor Joshua Rifkin released his pieces as classical music recordings. The album was nominated for two GRAMMY Awards (Best Album Notes and Best Instrumental Soloist Performance) and sold more than a million copies. This was followed by the 1973 production of The Sting, a film featuring several of Joplin's compositions including "The Entertainer" and "Solace."
In 1933, Florence Price became the first African American woman to have her symphony premiered by a major orchestra. When the Chicago Symphony Orchestra premiered Symphony No. 1, the composer was one of the most celebrated composers of her time. Her musical style, a mixture of classic European music, Black spirituals and the rhythms associated with the African Juba dance drove well-known artists of the day to perform her work. Even Contralto Marian Anderson would regularly close her concerts with pieces Price arranged. Most notably, Anderson performed Price's arrangement of My Soul's Been Anchored in de Lord at her famous Lincoln Memorial Concert in 1939.
Price composed over 300 works ranging from symphonies, concertos, chamber music, piano pieces, vocal compositions, and radio music. After her death, the majority of Price's music was forgotten until the Women's Philharmonic created an album of Price's work in 2001. Eight years later more than two-thirds of Price's manuscripts were discovered in an abandoned house in St. Anne, Illinois. The compositions included dozens of musical scores including two violin concertos and her last symphony. Today Price's work is being remembered and slowly regaining attention. Her rediscovered manuscripts reside in the University of Arkansas Library where musicians can access and play her work.
William Grant Still, also known as the "dean of Afro-American composers," is considered to be one of the most prominent American contributors in classical music for the many firsts he achieved throughout his career. In 1931, Grant became the first African American to have a symphony performed by a professional orchestra, the Rochester Philharmonic. Four years later, he became the first Black composer to conduct a major American orchestra with his music and to have an opera performed by a major opera company.
Still's compositional career flourished despite operating in a predominantly white profession, and throughout it he highlighted Black Americans (the Afro-American Symphony; Lenox Avenue; the ballet Sahdji; and the opera The Troubled Island with a libretto by Langston Hughes). At a time where jazz and blues were considered low-brow music, Still blended classical European music with jazz, blues and spirituals. He wrote over 150 compositions including operas, symphonies, ballets, chamber works, and film scores. Today, Still is considered to be among the greatest American composers ever.
In 1996, Walker became the first African American composer to receive a Pulitzer Prize for music for his Walt Whitman song-cycle "Lilacs." The onset of his career is filled with stories of "firsts." He was the first Black graduate of the Curtis Institute of Philadelphia, as well as the first among his peers to have his compositions performed by every major orchestra in the United States. The composer rose to fame after publishing Address for Orchestra, his most performed orchestral work to date.
Although jazz, folk songs and hymns influenced Walker's musical style, most of his work pays homage to Europe's 20th-century classical music style. Adamant he should be seen as an American composer rather than a Black composer, Walker experimented with sounds that resembled his white contemporaries. Walker composed nearly 100 compositions ranging from symphonies, concertos, and solo piano pieces. Later in his career, he decided to pursue teaching, working at some of the most distinguished schools in the country, including the New School, Rutgers University, University of Delaware, and Smith College where he was named the first Black tenured faculty member.
This modern pianist and composer's history is still being written. Lee, who is considered to be one of the most promising young composers of his time, has been commissioned for orchestral works since earning his D.M.A. in composition in 2005 from the University of Michigan. He rose to national prominence a year later after his dissertation Beyond Rivers of Vision premiered at the Kennedy Center for the Performing Arts.
In the past decade, Lee has written over 80 works including orchestral and band works, chamber ensembles, solo pianos, and vocal pieces with 14 new pieces due to be premiered. Lee's musical styles include European classical music and sacred music. Lee, a proud Seventh-Day Adventist has mentioned his faith plays a major role in his musical inspiration. His best-known orchestral works include Sukkot Through Orion's Nebula, and Night Visions of Kippur, a piece inspired by the biblical book of Daniel. He is currently a Professor of Music at Morgan State University in Baltimore, MD.
The Quinn Coleman Scholarship Fund Will Support A New Generation Of Black Music Creators In College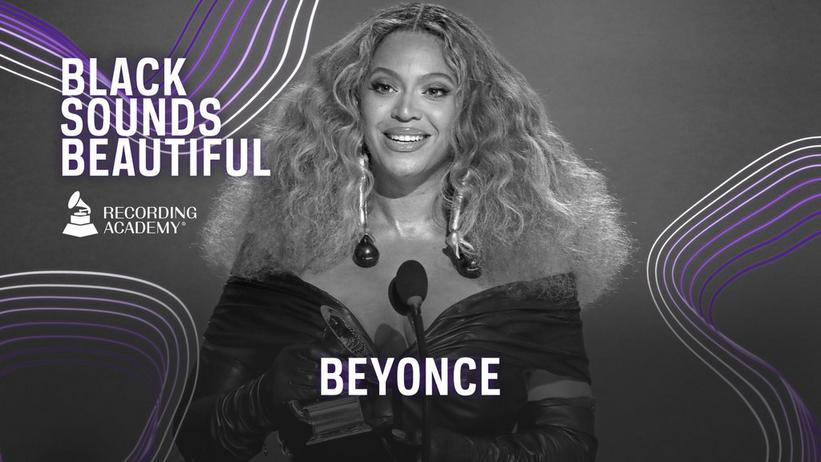 news
Black Sounds Beautiful: How Beyoncé Has Empowered The Black Community Across Her Music And Art
In the debut episode of GRAMMY.com's Black Sounds Beautiful series, learn about the many ways in which Beyoncé's words, music and initiatives have celebrated and elevated the Black community
GRAMMYs
/
Jun 12, 2021 - 11:40 pm
Beyoncé doesn't only loom large in American culture just because of her hits. Although her musical accomplishments are staggering—at 28 GRAMMY wins, she holds the record for most GRAMMYs won by a woman—Beyoncé's ongoing commitment to uplifting and celebrating the Black community has become a key part of her legacy.
This goes beyond her empowering songs—it's in her public statements and art, too.
In the debut episode of GRAMMY.com's Black Sounds Beautiful series, a special series honoring Black music and culture in all its forms, learn about the many ways in which Beyoncé's words, music and initiatives have celebrated and elevated the Black community and how she remains a steadfast fighter for the accomplishments of Black people everywhere.
"It's important to me to show images to my children that reflect their beauty, so they can grow up in a world where they look in the mirror—first through their own families as well as the news, the Super Bowl, the Olympics, the White House, and the GRAMMYs—and see themselves and have no doubt that they're beautiful, intelligent and capable," Beyoncé said in an acceptance speech at the 59th GRAMMY Awards in 2017.
She doubled-down on the sentiment at the 2021 GRAMMY Awards show when she won the GRAMMY for Best R&B Performance for "BLACK PARADE," which she originally released on Juneteenth last year.
"As an artist, I believe it's my job, and all of our jobs, to reflect the times," she said in her GRAMMY acceptance speech this past March. "... So, I wanted to uplift, encourage and celebrate all of the beautiful Black queens and kings that continue to inspire me and inspire the whole world."
She's continued to do exactly that throughout her entire career.
In 2018, Beyoncé headlined Coachella, becoming the first-ever Black woman artist to headline the festival. She used the history-making moment as a platform to celebrate Black culture, inviting performers from historically Black colleges and universities (HBCUs) to the Coachella stage and mixing in vocal snippets of Black icons like Malcolm X and Chimamanda Ngozi Adichie. Her 2020 GRAMMY-nominated music film, Black Is King, is a "love letter" to Black men. The film is the visual counterpart to The Lion King: The Gift, a 2019 soundtrack album curated by Beyoncé that spotlights African and Afrobeats artists like Wizkid, Burna Boy, Mr Eazi and many others.
Check out the strengthening clip above and watch out for more episodes of Black Sounds Beautiful as GRAMMY.com's Black Music Month celebrations proceed throughout June.
Inside The Visual World Of Beyoncé And 'Black Is King,' Her "Love Letter" To Black Men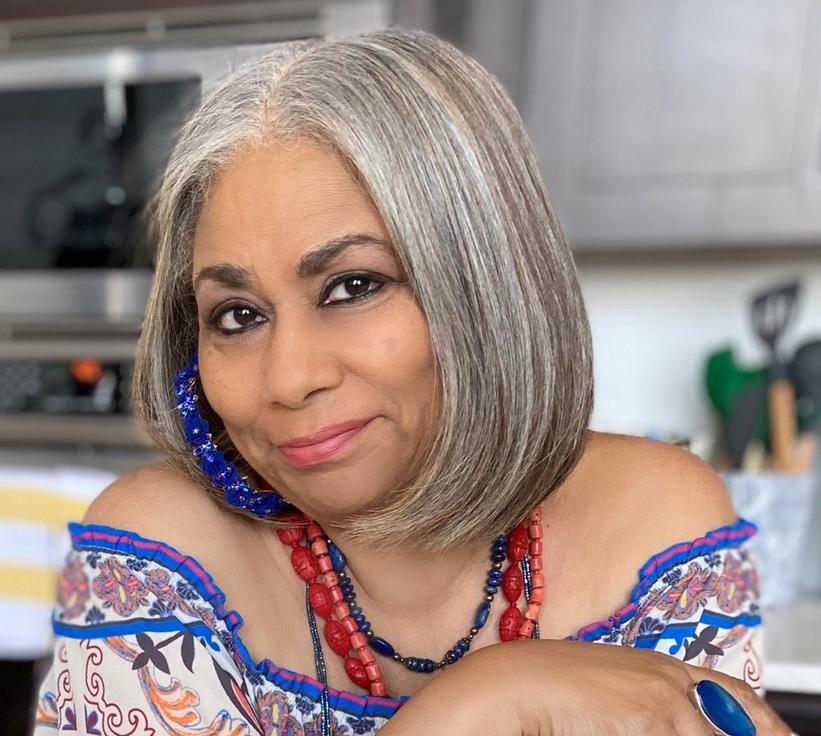 news
Dyana Williams On Why Black Music Month Is Not Just A Celebration, But A Call For Respect
The radio legend and Black Music Month co-founder tells GRAMMY.com about the plight to make the month official and who she admires in music's new generation
GRAMMYs
/
Jun 10, 2021 - 01:02 am
Black music is the foundation of the music industry, and Dyana Williams isn't going to let you forget it. Born in the Motown era, the music journalist and veteran radio personality's musical love affair began by listening to predominantly Black, New York-based radio stations like WABC and WWRL. The Bronx native started building the blocks of her legend status in the early '70s, beginning with her first radio gig at Washington D.C.'s 96.3 WHUR in 1973, where she fused her love for jazz with R&B and reggae. When she moved to WRQX-FM in 1978, she made history by becoming the first Black woman rock DJ.
At that time, radio personalities were non-existent, and Williams had to program music she did not feel belonged to her. "I distinctly remember my first show at WRQX: five hours of playing music that was not culturally mine," she tells GRAMMY.com over Zoom. "I knew some of it, like James Taylor and Carly Simon, because obviously, I listened to the radio growing up."
The job, Williams says, made her more well-rounded as a DJ in the industry, but she wanted to do something to amplify Black music. Williams' yearning led to the birth of Black Music Month in 1979. Co-founded with radio DJ Ed Wright and her former husband, Philadelphia soul legend Kenny Gamble, the month is meant to be a vibrant celebration of all the genres that thread America's cultural fabric. But the month also educates and provides resources for those wanting to learn more about Black people's impact on the industry, which has led to Williams serving on the board of Nashville's National Museum of African American Music.
"Black music should be celebrated every single day, but it's a concentrated period of time for us to observe the legacy, and mothers and fathers, many of whom never got paid properly or recognized or credited for their contributions," Williams continues, noting that Black music educators, writers and journalists should be celebrated, too. "It is an economic engine for America to the tune of not a million or several million, but billions of dollars."
At the end of the day, Williams just wants credit where it's due. "[Music] is one of our greatest exports. That's how we need to look at it," she says. "I want us to be celebrated. I want us to be respected. I want us to get what we rightfully deserve."
GRAMMY.com spoke to Dyana Williams about the origins of Black Music Month and why Black creators still deserve a big chunk of the industry's money pie.
This interview has been edited and condensed for clarity.
What are your thoughts on how the new generation, including myself, are interpreting Black Music Month?
I love them. My core business is artist development and media coaching. So I work with a lot of young artists. That's how I saw your Saweetie article in Harper's Bazaar. I was working with her around that time. I have great regard for artists like Elaine, Joyce Wrice, Masego, Giveon, Lucky Daye, who I worked with as well. Jazmine Sullivan, one of my clients from Philly. I met her when she was a little girl and now she is all grown up and she is bringing it, okay?
We missed her voice so much.
She needed a break. Sometimes it can be daunting, the industry and the expectations and all of that stuff. I'm a huge H.E.R. lover, I was listening to "Damage" last night. H.E.R. to me, [is] very important because she's a musician as well. She's a songwriter, producer, just [won] an Oscar. She's going to be a GOAT probably before it's all over. But she represents the finest of what young people are doing and [how they are] paying homage. I love the artists of this time that recognize what transpired before them. Now there's some artists who have no reference. They have no foundation. And probably we'll just hear about them for a quick flash and then they're gone. I'm interested in the artists that are going to have —like with H.E.R.—a legacy that they will be able to leave for the next generation.
What was it like being on the radio in the '70s? It's not as prevalent anymore because of streaming.
Well, my experience in the '70s was heavenly. To have the opportunity to program music was a wonderful opportunity for me to learn matching sounds and vibes and energy. Plus, I interviewed everybody, and I was on the radio in the nation's capital when it was Chocolate City—so any and everybody that came in to perform at Howard [University] and at the Capital Centre. One of the big first concerts I MC'ed was in the Capital Centre, it was Curtis Mayfield. I mean, major acts. I MC'ed Earth, Wind & Fire. Richard Pryor was their opening act. It was wonderful because I got an opportunity to not just play the music, but to speak with the people who were creating all of this innovation. At that time in the '70s, we had a lot of bands: the Ohio Players, Parliament-Funkadelic. It was exciting for me. I was a young girl. I was 19.
I know you went to Philly in 1980. Was it just a next career move?
No, actually I fell in love with Kenny Gamble. [Laughs.] Initially, when I left BLS to go on maternity leave with our first son Caliph Gamble, I moved back to DC for a period of time and then moved to Philadelphia full time in 1980. At that time, I was blessed to hold down a spot at WDAS, which is the heritage station and very similar to WBLS in New York in terms of the adult contemporary format. Not only did we play the current music of the day, but we were entrenched in the community. And for me, that's everything. I'm the radio personality who'd go to the senior citizens' home, the daycare center, the church, wherever I was invited in the community to talk about music. I would always do and still do to this day.
Even before Black Music Month was formed, I read that you initially co-founded the Black Music Association chapter in Philadelphia, is that correct?
Well, here we go. The Black Music Association was founded by my ex, Kenny Gamble. We were a couple, we lived together so I became a member of the local chapter and I was in the leadership. However, it is Gamble's conception. We went to the White House for the first Black Music Month event on June 7th 1979. We sat with President Jimmy Carter and his wife, Rosalynn.
But years later, I was producing a celebration[ for] Black Music Month [in June]. I wrote to Bill Clinton: "Can you hold some similar events?" The White House said, "Well, we see that President Carter hosted the Black Music Association. We know that you were his guests." But he unintentionally did not write a presidential proclamation, which would've meant that every president following him would have done similarly.
What was your reaction when you heard that news?
It was official to us because we were the creators. For all those years, there were activities around the country. We celebrated it in Philly. So, when I got that piece of information from the White House, I was blown away and shocked. But as far as the American government and American presidents are concerned, it did not become official until I was asked by the White House to go get legislation. I remember I called Gamble: "Can you believe this?" It just gave a higher level of official recognition or celebration. It's just like Juneteenth. Black folks have been celebrating Juneteenth for a long time, but now it's becoming more in vogue and more well known.
So 2000 was when the bill passed?
To be recognized by Congress and the American people is right, but I had been petitioning for several years. I had even written an op-ed, in Billboard, about why it was significant for us to celebrate it. So yeah, several years of me knocking on congressmen and senators' doors. I knew nothing about the process of lobbying. So I became a natural lobbyist, just passionate about the music and the cause. And at that point, it was significant for me to get the president to acknowledge us. Not just because of the cultural dynamics, but the economic value and potency of our music. We don't tend to think of it in those terms, but the reality is Black music is big business.
It's still the No. 1 genre and is literally keeping the industry afloat.
Girl, the No. 1 genre in the world. As you know, Bianca, Black music is hip-hop. It's the music that they thought would go away, and we are about to celebrate 50 years of hip-hop.
Isn't that something? A genre that was once shunned has transformed to be the pillar of what so many artists look to for success.
Well, the reality is Black music is for everyone. While it is created by Black people, it is a universal language overstood by billions. I have traveled to most of the continents: South America, Asia, Africa, Europe. Europeans know more about our music than we do in many cases. They're very well-versed in the history [of it]. We sometimes as Black folks take it for granted because it's our natural asset and gift. But the reality is that Black music has always been an inspiration, a source of influence for countless musicians. Come on, the Beatles, the Rolling Stones, all those major white rock groups.
There's also the country and the EDM scene, which has become a huge power player that's built on the backs of Chicago house.
We are the wellspring, we are the resource and then it is imitated and appropriated. We, the people who create it, are not righteously compensated. This is also one of my issues that we need to address because it's foul. Let's take rock and roll. No, Alan Freed, you did not invent the DJ. You were one of the DJs that played it, but the reality was there were Black DJs playing Little Richard, Bo Diddley, Chuck Berry, Sister Rosetta Tharpe. These are the mothers and fathers of rock music, period. And then you have white artists.
The prime example being Elvis Presley. Even those hip shakes came from us.
A lot of his songs were written by Black people. Clearly, you can look at him and see that he was biting on Little Richard. But they don't want to acknowledge it. And then it is our responsibility to say it. My thing is, don't try to take credit for something that you did not create. I want to make sure that in that process, the songwriters, the producers, the engineers, the people who make the music, are credited, acknowledged and compensated. That's critical and part of the issue of what's missing in today's modern music industry.
I'm so glad that you brought that up because it's important to have those conversations about what's going on behind the scenes.
And it's not even an adequate piece of the pie. I don't know if you've ever seen, Bianca, what artists get from streaming? It's like a percentage of a penny.
It's super dismal.
But meanwhile, billions of dollars are being generated by these streaming companies. And the creators of the music are simply not being [compensated]. I'm in The Recording Academy as a member, I'm a past president of the Philly chapter. And part of our advocacy has been to change the antiquated copyright laws that do not serve today's music industry. So we've had some level of success. I really think, Bianca, they need me to go in there and get that st fixed.
You'll set them right, for sure.
Exactly. And I'm an OG at this point. Even when I was younger, I was fearless in my convictions, and I respect everybody's right to their opinions. I saw somebody write a comment on social media the other day: "Well, we need white music month." My attitude was like, "Well, white music month is just about every month but June." I was listening to Crosby, Stills, Nash, and Young the other day. And Steely Dan and Michael Franks. I love white music too. But my agenda is to elevate and recognize the forgotten, the deserving of the legacy foundation people. Just to your point, we're the flavor.
We add the salt.
I mean, we are it girl. We the hot sauce, the salt and the pepper.
One Year After #TheShowMustBePaused, Where Do We Stand? Black Music Industry Leaders Discuss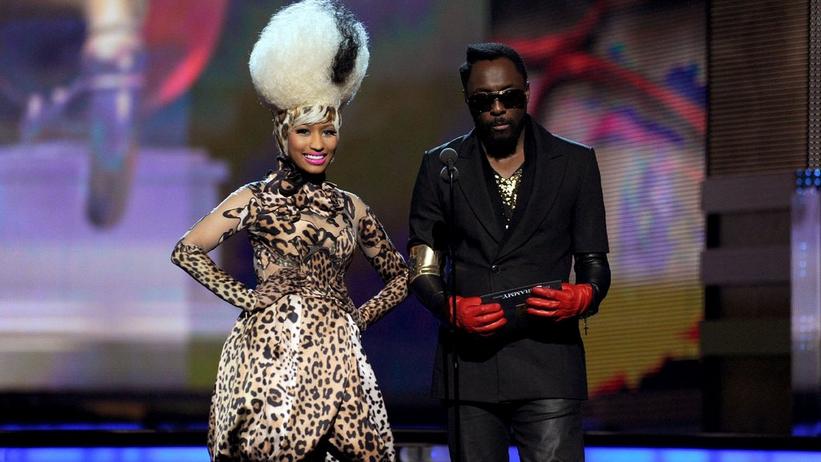 Black Music Month: Black Fashion
news
Black Music Month: Celebrating Black Fashion At The GRAMMYs Throughout The Decades
As Black Music Month winds down, bring that love and appreciation into the rest of the year with a rundown of Black fashion moments and vibrant looks throughout GRAMMY history
GRAMMYs
/
Jun 30, 2021 - 12:33 am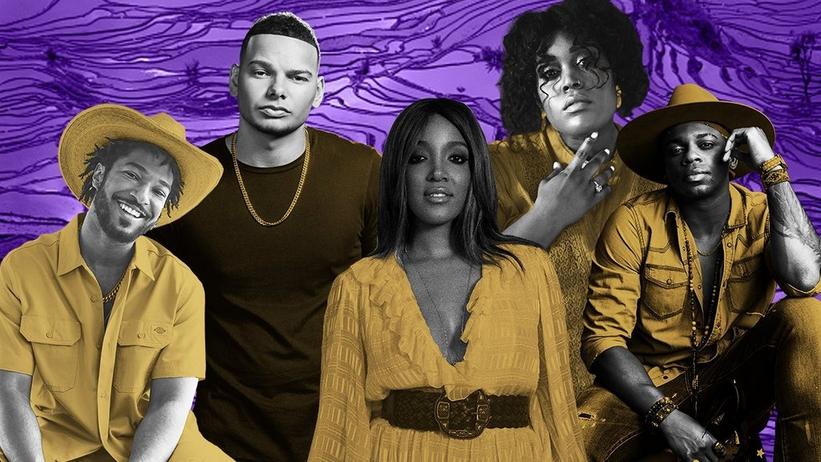 (L-R): Willie Jones, Kane Brown, Mickey Guyton, Brittney Spencer, Jimmie Allen
Photo credit for source images (L-R): Matthew Berinato, Matthew Berinato, Phylicia J.L. Munn, John Shearer
news
5 Black Artists Rewriting Country Music: Mickey Guyton, Kane Brown, Jimmie Allen, Brittney Spencer & Willie Jones
Despite inventing country music, Black artists have historically been marginalized in that sphere. That's all changing in the 21st century with the help of Mickey Guyton, Kane Brown, Jimmie Allen, Brittney Spencer, and Willie Jones
GRAMMYs
/
Jul 26, 2021 - 10:30 pm
2021 has introduced a dynamic change to American life that has aggressively called into question stereotypes surrounding race, gender and culture. And there may be no better lens through which to examine this development than in country music.
For almost a century, the Appalachia-born genre, more than almost any other subset of American popular music, has largely excluded Black artists and performers. However, the roots of country music lay in the hands of banjo-playing Black slaves and minstrel-show performing sharecroppers.
Still, for well over 50 years, the only Black artist significantly represented in the country music industry was the late Charley Pride, who died last December. The Mississippi-born sharecropper turned All-Star Negro League pitcher's ability to navigate his way around a country song led to four dozen-plus top 10 Billboard Country chart hits (including the 1971 classic "Kiss An Angel Good Morning") and worldwide appeal.
Today, in an era partly defined by reparational justice toward African-Americans nationwide, country music contains numerous performers whose tireless efforts in the genre are now being rewarded. Of the growing crowd, Mickey Guyton, Kane Brown, Jimmie Allen, Brittney Spencer, and Willie Jones have all received Pride-level applause for their successes within country music.
Read More: For Charley Pride, Black Country Music Was A Self-Evident Truth
Country's Next Great Torch Singer: Mickey Guyton
From Patsy Cline to Carrie Underwood, country music has a tradition of white female vocalists whose impressive vocal control and electrifying histrionics elevate superb songwriting to award-winning levels.
Comparatively, warm, soulful singers like Linda Martell and Rissi Palmer have opened doors for Black female country performers.
For those looking for a marriage of the two, Mickey Guyton—a veteran country artist buoyed by the pained yet profound inspiration of the Black Lives Matter movement—married her multi-octave superstar vocal instrument to the poignant ballad "Black Like Me" and has soared to top-tier country acclaim. Her new album, Remember Her Name, drops on September 24.
Country music is often maligned because of its inability to address issues of race and gender in a manner that befits the tenor of progressive times. However, Guyton's now-signature song overcame the genre's historical slights against marginalized communities. What's more, it reflects country music's slow, continued moves toward justice for them.
A "Worldwide Beautiful" Superstar In The Making: Kane Brown
Kane Brown is the type of artist as comfortable making modernized trap-style country ballads (2020's "Be Like That," featuring Swae Lee) as he is covering the neo-traditionalist Randy Travis' classic "Three Wooden Crosses."
His head—frequently topped with an adjustable trucker hat—has growing ears, eyes and music-biz savvy. Recently, the trailer-park-raised Chattanooga, Tennessee, native launched a new label, Sony-backed 1021 Entertainment—plus a song publishing company, Verse 2 Entertainment.
However, if looking for the accurate measurement of Brown's cross-cultural reach, "Worldwide Beautiful" drives home why Brown is a star of note, with an extraordinarily passionate social media following to boot.
When he sings, "At every show I see my people/They ain't the same, but they're all equal/One love, one God, one family," his rich tenor conveys a unifying message that supersedes today's American frustrations and antagonism.
The Hometown Hero: Jimmie Allen
Country music loves stories of self-made small-town boys with humble dreams that shine under Music City's downtown Broadway lights.
To wit, rising country star Jimmie Allen is a native—and still, proudly a resident—of Milton, Delaware, a town populated by a hair below 3,000 people. His new album, Bettie James Gold Edition—an expansion of his Bettie James project—dropped in June.
Within the first five years of his country career, Allen's achieved two platinum-selling, number-one Billboard Country Airplay chart singles (2018's "Best Shot" and 2019's "Make Me Want To"), plus recently became the first Black artist to win the New Male Artist of the Year award at 2021's Academy of Country Music Awards.
It's also notable how Allen carries forth Charley Pride's legacy. In a 2020 interview for Holler, the vocalist noted that the Country Music Hall of Famer taught him that if he made the music he loved, "It'll land on the ears and hearts of the people who are supposed to hear it."
"[That advice] clicked," he replied. "Ever since, I really got the confidence to just kind of fall in my groove of what I do."
Your Favorite Singer/Songwriter's Favorite Singer/Songwriter: Brittney Spencer
Baltimore, Maryland's Brittney Spencer writes from a place of deeply ingrained spiritual inspirations, and her style is borne from years spent as a churchgoing Episcopal church choir member and musical arranger.
Equally, it's inspired by having a friend introduce her to the music of the Chicks as a teenager. Just like the band whose 1998 song "Wide Open Spaces" is a crossover country classic, Spencer's music is cut from the same cloth.
On songs like the 2020 Compassion EP single "Sorrys Don't Work No More," lyrics like "I called you up in August, hoping I could be honest/But you never let me speak" hurt more than they rhyme—which is a rare talent.
That skill is not only apparent in Spencer's forthcoming material, but in writers' rooms with the likes of a diverse slate of country performers including Allen, Maren Morris, Brandy Clark and Jason Isbell.
Overall, it's simply a case of if—and not when—Spencer's acclaim will grow.
The Country-Trap Iconoclast: Willie Jones
No artist in the pop-country realm more uniquely highlights the diverse presentations allowed when welcoming more artists of color into the mainstream conversation than Shreveport, Louisiana's Willie Jones.
Suppose a Venn diagram space existed wherein early 2Pac's blend of earnestness and braggadocio blended with Kenny Chesney's desire to kick off his shoes and relax with a drink. In that case, the 26-year old singer-songwriter would occupy it.
From one side of his mouth emerges "American Dream," his critically-acclaimed 2021 civil rights anthem that includes the lyrics, "When you're livin' as a Black man/It's a different kinda American dream."
However, on the other side of the coin, you've got "Down By The Riverside," his Southern, countrified 2021 party track about corn, cotton and crawfish.
Let Me Play The Answers: 8 Jazz Artists Honoring Black Geniuses