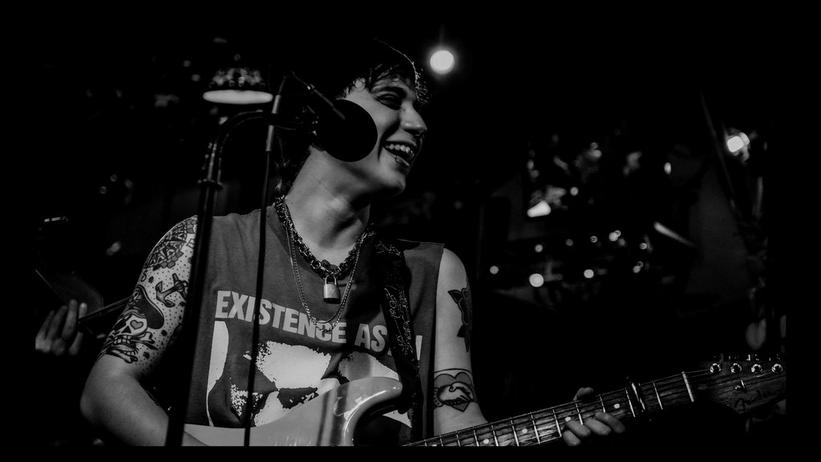 video
TRANScendent Sounds: Ryan Cassata & Hello Noon Perform "Hold On, You Belong (People Like Us)" And Send A Powerful Message To Trans Youth
With "Hold On, You Belong (People Like Us)," Ryan Cassata and Hello Noon share support to young trans people who are struggling to find acceptance.
GRAMMYs
/
Jun 29, 2022 - 05:09 pm
Earlier this year, indie rocker Ryan Cassata teamed up with alt-folk group Hello Noon to deliver an important message for young trans people: hold on, you belong.
In the final episode of TRANScendent Sounds — GRAMMY.com's three-part series celebrating trans artists while also putting a spotlight on the continuing social roadblocks faced by the trans community — watch an intimate rendition of their collaboration "Hold On, You Belong (People Like Us)," performed in front of a live audience.
The song's lyrics extend a hand to trans youth who are facing a lack of support from their loved ones, families or communities. Cassata brings his own journey to the forefront, as a message to those who may be earlier on in the process of coming out or transitioning. 
"Hold on, hold on, you belong, you belong/ I once was scared like you," he sings, backed by soaring strings. "And I held on so tightly, I told them off politely/ And the going, it gets easier the longer you push through."
That message is front and center in this performance, which fits in to both Cassata and Hello Noon's artistic identities. In addition to his career as an artist, Cassata is an activist, filmmaker and public speaker, and he visits high schools and universities to discuss gender dysphoria, bullying and his own personal story.
Meanwhile, Hello Noon — whose Facebook bio explains their mission statement of combatting negativity and furthering social change — frequently works in the fields of mental health, sexual identity and more. They regularly volunteer at homeless shelters and perform at correctional facilities, and have worked with organizations like the SoCal Special Olympics, the Best Buddies Foundation and Mattel Children's Hospital.
Press play above to watch the full performance of "Hold On, You Belong (People Like Us)," and check out more TRANScendent Sounds performances — including 2022 performers Lucia Lucas and Mila Jam — on GRAMMY.com.
6 LGBTQIA+ Latinx Artists You Need To Know: María Becerra, Blue Rojo & More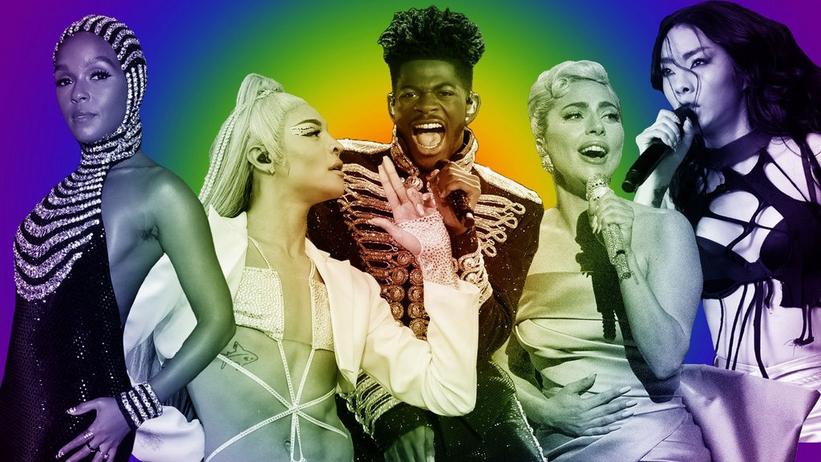 (L-R): Janelle Monáe, Pabllo Vittar, Lil Nas X, Lady Gaga, Rina Sawayama
Source Photos (L-R): Cindy Ord/MG22/Getty Images for The Met Museum/Vogue; Mauricio Santana/Getty Images; Rich Fury/Getty Images for The Recording Academy; Emma McIntyre/Getty Images for The Recording Academy; Scott Dudelson/Getty Images for Coachella
list
Listen To GRAMMY.com's LGBTQIA+ Pride Month 2022 Playlist Featuring Elton John, Lady Gaga, Lil Nas X, Ricky Martin, Rina Sawayama & More
For LGBTQIA+ Pride Month 2022, GRAMMY.com presents a genre-spanning playlist of emerging and established artists you should know, including RuPaul, Janelle Monáe, Kim Petras & many more.
GRAMMYs
/
Jun 1, 2022 - 07:19 pm
Now more than ever in the music industry, artists are out, proud and loud about being open members of the LGBTQIA+ community. Across all genres and music of different languages around the world, musicians are joyfully embracing their queer identities while creating much-needed visibility for their queer-identifying fans. As calls for LGBTQIA+ fairness and equality continue, artists throughout the world are amplifying the voices of the global LGBTQIA+ community.
In honor of LGBTQIA+ Pride Month 2022, GRAMMY.com has put together a playlist celebrating 50 artists across the LGBTQIA+ spectrum from throughout the decades and across all genres.
Listen to GRAMMY.com's official LGBTQIA+ Pride Month 2022 playlist below and follow the Recording Academy/GRAMMYs on Spotify, Apple Music, Amazon Music, and Pandora. Playlist powered by GRAMMY U.
Among the queer icons who paved the way for representation in pop music and culture are Elton John, Queen's Freddie Mercury, and George Michael of Wham! In the '90s, drag queen superstar RuPaul took the world by storm and would soon lead a drag revolution of her own. Into the 2010s, Puerto Rican superstar Ricky Martin kicked down the proverbial closet door and led the way for more Latin and queer Latin acts to follow in his footsteps. Lady Gaga took queer culture into the stratosphere with her global Pride anthem, "Born This Way." Frank Ocean created waves through R&B and pop as a Black queer innovator with the release of his breakthrough single, "Thinkin Bout You."
The last decade has welcomed more openly LGBTQIA+ artists than ever. South Korean singer Holland has led the way for queer voices in K-pop, Kim Petras has become a pop beacon for trans representation, and Lil Nas X remains one of the biggest rappers and singers in the world today. Also, legendary musicians like Lesley Gore and Chavela Vargas opened up about their queer identities later in their lives.
As LGBTQIA+ representation continues to grow across the music industry, may more artists and music fans keep living their truths and expressing themselves openly and safely.
Japanese Breakfast, Blackpink, Enhypen, Stray Kids, Mxmtoon & More | Listen To GRAMMY.com's AAPI Month 2022 Playlist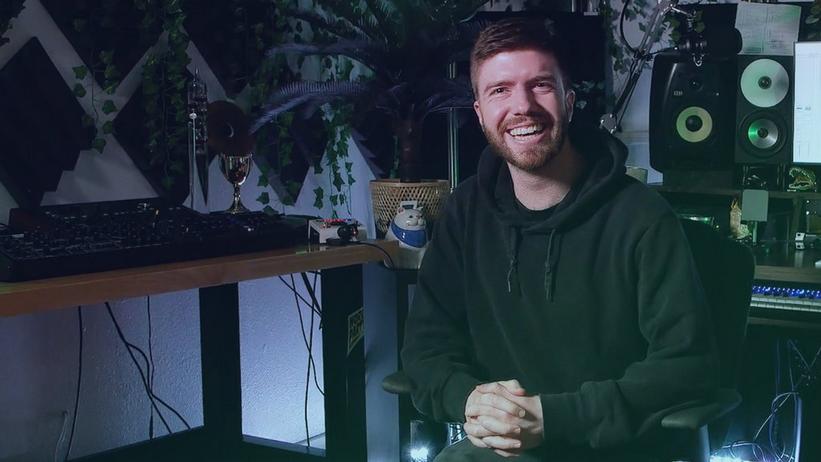 video
Behind The Board: Producer/DJ Spencer Brown Explains How Embracing His Sexuality Changed His Creative Process
As an openly gay artist, Spencer Brown strives to make his fans feel accepted by keeping one goal in mind: "to bring as much love and peace and good energy as I possibly can."
GRAMMYs
/
Jun 30, 2022 - 11:03 pm
Spencer Brown certainly wears an array of hats as a DJ and producer. But if you ask him, he'll tell you he plays just one role in this life — however broad.
"The easiest way to describe what I do is just: artist,'" he says. "I produce music; I DJ my own music; I DJ, digging through other people's music that people maybe don't know. But artist, I think, is the easiest way to do it."
As he describes in the below video, his mission as an artist is simple: bringing joy. "My ultimate mission with my music is to bring as much love and peace and good energy to people as I possibly can."
Brown — who came out as gay in 2020 — has used dance music as an outlet of many sorts since he was young. In a special episode of Behind The Board for Pride Month, Brown details how his creative process changed once he embraced his sexuality. "When I was a kid, and I wasn't out of the closet, I was very uncomfortable, growing up, with myself. Once I really started to learn and understand myself, I could really be in tune with my creative side even more. And I feel like my music significantly improved."
He also offers a helping hand to those who might be struggling to find acceptance within themselves or their community. "I never had an LGBTQ idol growing up," he adds. "If someone is struggling and they really like my music, I want to connect with them on that."
Brown also describes the flow state conducive to creativity, how he shows up to DJ gigs with a "blank slate," and why he avoids "by-the-books" sounds. Check out the insightful video above and keep checking GRAMMY.com for more episodes of Behind The Board.
Record Store Recs: DJ Carl Craig Selects Some Of His Detroit Faves & Talks Planet E's 30 Years Of Independence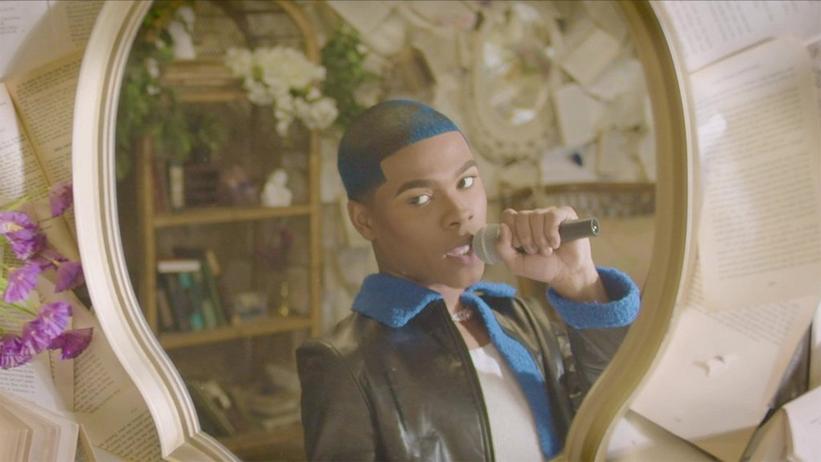 Kidd Kenn
Photo: Courtesy of Kidd Kenn
video
ReImagined At Home: Kidd Kenn's "Old Town Road" Cover Tips Its Cowboy Hat To Lil Nas X's Country Trap Classic
Kidd Kenn gives Lil Nas X's breakout hit "Old Town Road" a glam update by adding some of his own signature flair.
GRAMMYs
/
Aug 24, 2022 - 05:00 pm
Before Lil Nas X ruffled feathers by (literally) dancing with the devil in 2021, he first caused controversy with "Old Town Road." Labeled "country trap," the song sparked a fierce debate on the definition of the country genre. Yet, its instantly memorable hook — and cinematic music video — helped launch Lil Nas X into pop superstardom.
In this episode of ReImagined at Home, the song gets a fresh look from Kidd Kenn, an enigmatic, 18-year-old rapper from Chicago who shares Lil Nas X's penchant for eye-catching, forward-thinking imagery. Kenn delivers his version of "Old Town Road" while lounging in a wicker chair, seated in a light-filled room with walls decorated with book pages and a lush backdrop of vines and flowers. 
The performance lends a glamorous, feminine touch to the song, like when Kenn sings into a vanity mirror. But sonically, his interpretation is fairly faithful to the original "Old Town Road," layering smooth-as-honey vocals against rap lyrics and a sizzling trap beat.
Both Lil Nas X and Kidd Kenn broke into the scene as teens. Though the former artist is only 23 today, he's an inspiration to many in his genre, Kenn included: Nas X came out as gay early on — a fairly rare occurrence in the rap genre — and Kenn has been out since fans first got to know him.
"People in my community [are] building stuff in this game and it shows from what everybody is doing that [success] is going to happen. We're making room. We're here," Kenn commented to Red Bull, acknowledging Lil Nas X as well as Tyler, the Creator for helping destigmatize queer stories in hip hop. 
Press play on the video above to watch Kenn's interpretation of this modern-day classic, and keep checking GRAMMY.com for more episodes of ReImagined at Home.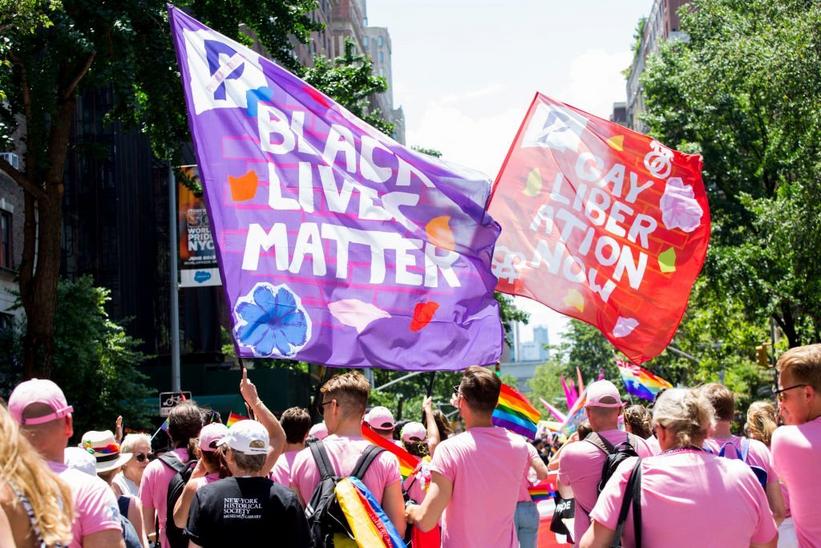 Attendees at 2019 Pride Parade in New York City
Photo: Erin Lefevre/NurPhoto via Getty Images
news
Global Pride 2020 Announces Lineup Additions, Will Focus On Black Lives Matter: Todrick Hall, Adam Lambert, Kesha, Leann Rimes And More Confirmed
Taking place June 27, the inaugural 24-hour online LGBTQ+ pride event will also feature speakers like former U.S. Vice President Joe Biden, Speaker Of The U.S. House Of Representatives Nancy Pelosi, Canadian Prime Minister Justin Trudeau and others
GRAMMYs
/
Jun 15, 2020 - 02:00 am
Global Pride, a newly launched worldwide 24-hour online LGBTQ+ pride event, has announced additional speakers, performers and guests for its forthcoming inaugural celebration, which takes place June 27.
Newly added artists include Adam Lambert, Kesha, Natasha Bedingfield, Leann Rimes, Pussy Riot, Village People, Mel C of Spice Girls, Calum Scott and Mary Lambert. They join previously announced artists like Pabllo Vittar, Ava Max, Olivia Newton-John, Deborah Cox and several others.
The event will also include newly announced speakers like former U.S. Vice President and current Presidential Democratic candidate Joe Biden, Speaker Of The U.S. House Of Representatives Nancy Pelosi, Canadian Prime Minister Justin Trudeau, Pussycat Dolls, Rita Ora, Bebe Rexha and others from the worlds of music, entertainment, advocacy and politics.
Singer, songwriter, actor and director Todrick Hall will host.
According to a press release announcing the news, the event will "amplify black voices" and will center on the Black Lives Matters movement; Global Pride organizers are working in conjunction with the organization's founders for the event.
"As a Black woman in the LGBTQIA+ community, I feel we must confront the systemic racism and violence facing my Black brothers, sisters and non-binary siblings, in the larger culture and within the LGBTQIA+ community. I could not think of a larger platform than Global Pride to do this," Natalie Thompson, co-chair of the Global Pride organizing committee, said in a statement.
"I am proud to work beside so many diverse colleagues from around the world," she continued. "Our community knows well that we must confront hate and prejudice head-on. We have been watching an epidemic of violence against trans people of color – mostly women – in the past decade and this larger discussion must be inclusive and all encompassing. All Black Lives Matter."
Billed as the "world's biggest ever LGBTI+ Pride event," per the event's website, Global Pride is a 24-hour livestreamed event comprising music, performances, speeches and messages of support. The event will be available to watch on host Todrick Hall's YouTube channel, iHeartRadio's YouTube channel and on the Global Pride website.
Produced by Pride organizations from around the world, including InterPride and the European Pride Organisers Association, two of the world's biggest international Pride networks, Global Pride 2020 was launched in response to the more than 500 Pride events that were cancelled or postponed worldwide due to the COVID-19 pandemic.
Want To Support Protesters And Black Lives Matter Groups? Here's How