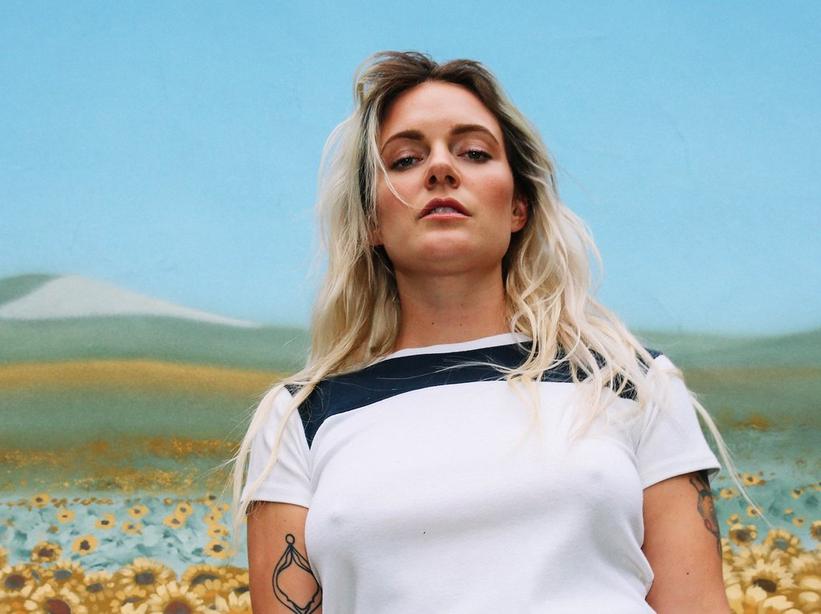 news
Tove Lo Talks Magic Of 'Sunshine Kitty,' Teaming Up With Kylie Minogue & Love Of Nirvana & Hole
"It's a new experience of being able to write emotional songs while being in a happy place, which I feel like I didn't really believe in before," the dance-pop powerhouse told us
GRAMMYs
/
Sep 25, 2019 - 04:39 am
Since 2014, Stockholm-born alt-pop queen Tove Lo has served up a growing catalogue of fun, confident, zero-fks-given tracks (2014's "Talking Body," 2016's "Cool Girl" and 2017's "disco tits," to name a few). It's evident that the singer/songwriter has always known who she is, and is not afraid to share that person with the world, through the messiness of life, breakups and the like. She's relatable, and with that, her music is not only fun as hell, but pretty empowering, too.
Speaking to the Recording Academy over the phone the day before her fourth album, Sunshine Kitty, was set to drop on Sept. 20, Tove Lo told us how her shimmery project ultimately came from a calmer place.
"Even though it's all my blood, sweat, and tears into, it's been less of the having everything around me be chaos for me to be able to write. It's a new experience of being able to write emotional songs while being in a happy place, which I feel like I didn't really believe in before," she revealed.
Tove Lo also talked about what she's most looking forward to on her upcoming Sunshine Kitty Tour with BROODS and ALMA (one of the album's collaborators), what it was like working with Kylie Minogue on "Really don't like u" and more.
You're dropping Sunshine Kitty very soon. How are you feeling?
I'm feeling very excited and a little bit nervous. And I can't believe this day is here already. But I'm very ready for this album to be out, and I think it may be my best one yet, so that felt really good.
That's amazing. Being that this is your fourth album now, what does this one specifically mean to you?
Well, just the fact that, you know, four albums in five years is quite a lot. I guess it's just weird because I feel like, by this point, I know the process and this time, writing this record I've been in a calmer place. Even though it's all my blood, sweat, and tears into, it's been less of the having everything around me be chaos for me to be able to write. It's a new experience of being able to write emotional songs while being in a happy place, which I feel like I didn't really believe in before. It's a special feeling because it's the first album I've written that I feel like it has the same amount of substance and depth and emotions and everything, but without me needing to be in a chaotic place in my life to be able to write it. That's what's special about it.
I'm curious, did the album title come first or did the lynx character come first? Or how did those pieces play with each other?
It was kind of a simultaneous thing, where I thought, I want to have it elevated every new album. What would I want to add to the art? I wanted to add an extra element, and since I had the lynx tattoo on my hand, and my fans had copied it, with little drawings, they'd incorporate it. Because it's in my name [lynx is lo in Swedish], it's kind of been my spirit animal since I was little, I knew that I wanted to do some kind of character based on it.
But the fact that the title and character was going to be kind of one and the same, that came together when I changed up the title. I was like, "This is it, that should be my little friend." [Laughs.] The extension of me. The album is like a soundtrack to the lynx. There's been so many different ways, but I definitely had an idea of wanting an individual element playing a character, but I wasn't sure exactly what it was going to be yet, so I think that once I had the title, it was kind of like, "Ah! Of course!"
That's so cool. Does she have a name, or is she Sunshine Kitty?
She is Sunshine Kitty.
That's so cute. And, obviously, I have to know what it was like working with Kylie Minogue on "Really don't like u." That song's just so fun. Even when I'm driving, I have to dance to it.
Aww yay, car dance. It was amazing. It was a very surreal moment for me, and it goes back to when I released Lady Wood [in 2016] and I posted a picture of me with my lyric book, because I write all my lyrics with pen and paper. And she commented like, "Oh, yeah, she's a pen and paper girl." I was like, "what?," really feeling very, "Holy sh*t," you know? So, that was one of those screenshot and save in my folder of memories. And then, randomly, we played the same AMFAR charity event in Hong Kong and I actually got to meet her. I was thinking, "At least now I know she knows who I am, maybe she'd be down to meet me." This was a couple years later, and she was so nice and cool and beautiful. Very, very iconic. She just said, "I would love to write with you sometime. That would be fun." I was like, "Oh my God."
So, when I was writing this record, kind of in my mind was, "It would be so cool to have a song with her." So when I did "Really don't like u," I was like, oh this might be it. I just really felt like I could hear her voice on there, and maybe she'd be into the contrast and the tone, and it kind of had a bit of a Kylie essence to it. I sent it to her and was like, "I love this!" She definitely elevated it a lot. [Laughs.] She just put her ID on it, yeah. It was a very communal experience. She's really cool, we had the back and forth, and she's been really easy to work with. And like "Oh, I love this lyric video idea. What if I sing karaoke to you? Would that be cool?" "Great idea!" Yeah, she's just been so awesome.
What was the biggest thing you learned from working on this project?
I would say that sometimes you just have to let the album be what it is. I can't really force it in any direction. Whatever I'm feeling is what I'm going to write about. So accepting that and going with that and not questioning it too much. And that's what will make it effortless. It will feel effortless, if that makes sense.
I think it was a good feeling to have to do something so conceptual and so deep and long as Lady Wood was, and especially, maybe only short term, being so committed to keeping it in one world. That was a really amazing and hard experience.
And I think, for this record, I managed to reflect where I am right now. Because we're able to move and represent wherever I was during that time, I can't try to redo that. I need to write from the space I'm at which at the moment is very kind of impulsive and playful. Kind of doing without thinking, I guess. And that's been really, fun.
I think I need to get that tattooed on my wrists. "Don't think about it so much," something along those lines.
Yeah. Just do it, don't think. It's kind of like that. Just let it be what it is. Just let it happen.
And then, you're going to be bringing the Sunshine Kitty Tour to the U.S. and Europe next year, which is very exciting. What are you most looking forward to about this tour?
As much as I love playing festivals, because I just love the vibe and I play to huge crowds and get new fans, and see other acts, you kind of just go. There's no preparation. I love the pulse of that, but there's something so special about playing your own headline show, where it can be almost two hours long and you have a cool connection to the crowd.
I'm just really looking forward to [planning] this right now, and I'm reading through the comments to see what everyone wants to hear, their requests. I've really given the show a story arc, a dramatic curve that I want to take the crowd on. I love bringing it together. I'm excited to go out and be a box and see my fans, and yeah kind of be in that bubble, which I love.
Do you have a song that you're most excited to perform live?
I just performed "Sweettalk My Heart" on Late Night With Seth Meyers last night. It's vocally kind of challenging and it's a fun challenge. I'm looking forward to performing that one and then just hearing the crowd just belting it as good as they can, just like screaming it back in my face. [Hums the chorus.] It's just a very satisfying melody to sing. So, looking forward to that one.
And then, I'm really looking forward to playing "Are U gonna tell her," because we're creating a really, really cool lighting thing with that, and it's probably my two top live ones, I think.
What was the first CD you bought and first concert you ever went to?
I think the first CD I bought with my own money was Nirvana, the MTV Unplugged [in New York] album.
That's amazing
It got me hooked on Kurt Cobain's voice. [Laughs.] I was just discovering him, and realizing that he wasn't around anymore, so it shock and heartbreak. And then the real Nirvana fans, were like, "Oh, he hated doing that show, he didn't want to play Unplugged, I can't believe you have that album." And then would listen to it in secret, and then all of the other albums. [Laughs.]
And the first concert that I ever went to was Robyn in Vossenberg. I was 11. I didn't understand anything about music and so I heard they were sound checking, and we went to the festival area early. I can't remember what the festival was called, I kind of remember watching her sound check and thinking that it was the show. I'm just standing there and nobody was there, and she was talking "hey guys, turn up the mic," as I'm staring and taking pictures of her. Being like "Does nobody know that she's playing right now?" That was my first show.
That's also amazing. I have yet to see Robyn, so I'm jealous of 11-year-old you.
I mean I just saw her again in New York a few weeks ago and it was f*king amazing, it was so cool. She's awesome.
When you were younger was there an artist that you admired or loved, that made you want to go into music? Someone that helped you switch from being just a fan to "Oh maybe I can do this"
I mean [Robyn] was definitely one of those. I was like "She's been around in music since so young. I can maybe also do that." I was also a big Hole fan, of Courtney Love. I just loved the embracing darkness, that was very appealing to me. So yeah, I would say her too. Kind of on the different side of the spectrum. But yeah, a mix of the two.
BROODS Talk Trippy "Peach" Video, Resurrecting Bob Marley & Finding Strength On "Too Proud" | Up Close & Personal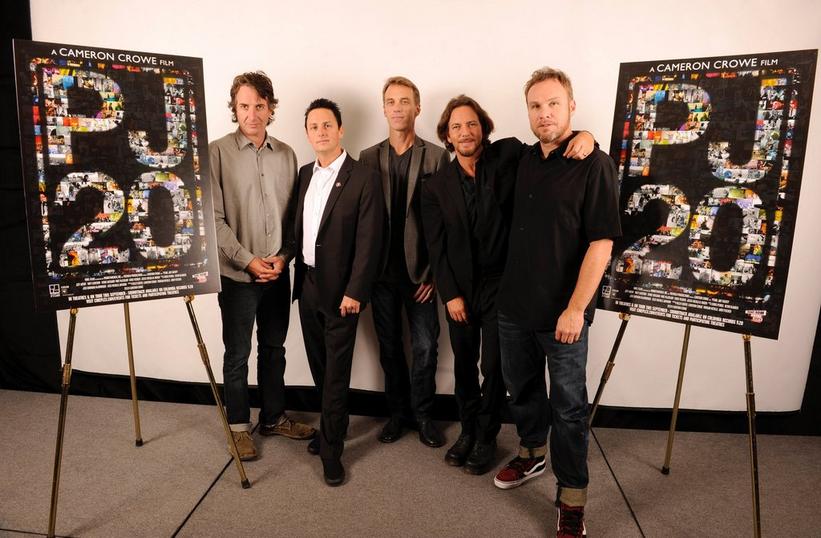 Photo: Kevin Mazur/WireImage.com
news
Pearl Jam Named Record Store Day 2019 Ambassadors
Pearl Jam's Mike McCready says "if you love music," record stores are the place to find it
GRAMMYs
/
Feb 13, 2019 - 04:05 am
Record Store Day 2019 will arrive on April 13 and this year's RSD Ambassadors are Pearl Jam. Past ambassadors include Dave Grohl, Metallica, Run The Jewels (Killer Mike and El-P), and 61st GRAMMY Awards winner for Best Rock Song St. Vincent.
McCready was also the 2018 recipient of MusiCares' Stevie Ray Vaughan Award.
The band was formed in 1990 by McCready, Jeff Ament, Stone Gossard, and Eddie Vedder, and they have played with drummer Matt Cameron since 2002. They have had five albums reach No. 1 on the Billboard 200 and four albums reach No. 2.
"Pearl Jam is honored to be Record Store Day's Ambassador for 2019. Independent record stores are hugely important to me," Pearl Jam's Mike McCready said in a statement publicizing the peak-vinyl event. "Support every independent record store that you can. They're really a good part of society. Know if you love music, this is the place to find it."
With a dozen GRAMMY nominations to date, Pearl Jam's sole win so far was at the 38th GRAMMY Awards for "Spin The Black Circle" for Best Hard Rock Performance.
Pearl Jam will be performing on March 3 in Tempe, Ariz. at the Innings festival, on June 15 in Florence, Italy at the Firenze Rocks Festival and at another festival in Barolo, Italy on June 17. On July 6 Pearl Jam will headline London's Wembley Stadium.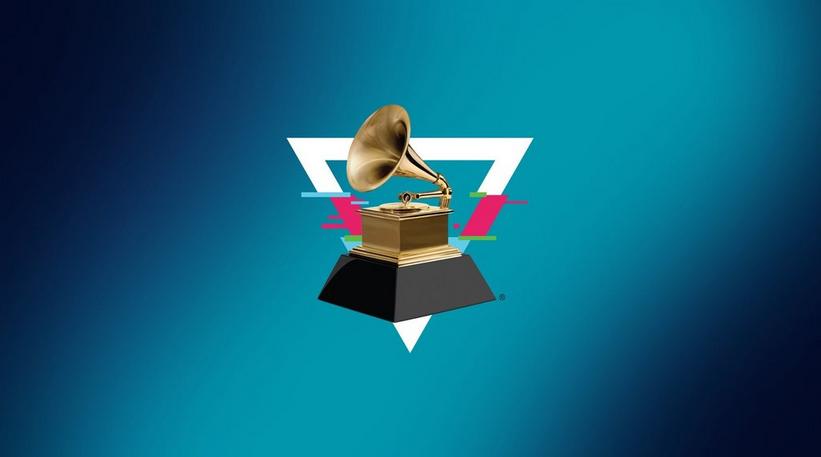 news
Find Out Who's Nominated For Best Rap Album | 2020 GRAMMY Awards
Dreamville, Meek Mill, 21 Savage, Tyler, The Creator, and YBN Cordae all earn nominations in the category
GRAMMYs
/
Nov 20, 2019 - 06:28 pm
The 2020 GRAMMYs are just around the corner, and now the nominations are in for the coveted honor of Best Rap Album. While we'll have to wait until the 62nd GRAMMY Awards air on CBS on Jan. 26 to find out who will win, let's take a look at which albums have been nominated for Best Rap Album.
Revenge of the Dreamers III – Dreamville
This star-studded compilation album from 11-time GRAMMY nominee
J. Cole
and his Dreamville Records imprint features appearances from some of the leading and fastest-rising artists in hip-hop today, including label artists EARTHGANG, J.I.D, and Ari Lennox, plus rappers T.I, DaBaby, and Young Nudy, among many others. Recorded in Atlanta across a 10-day recording session,
Revenge of the Dreamers III
is an ambitious project that saw more than 300 artists and producers contribute to the album, resulting in 142 recorded tracks. Of those recordings, 18 songs made the final album, which ultimately featured contributions from 34 artists and 27 producers.
Dreamers III, the third installment in the label's Revenge of the Dreamers compilation series, debuted at No. 1 on the Billboard 200 chart and achieved gold status this past July. In addition to a Best Rap Album nod, Dreamers III is also nominated for Best Rap Performance next year for album track "Down Bad," featuring J.I.D, Bas, J. Cole, EARTHGANG, and Young Nudy.
Championships – Meek Mill
In many ways, Championships represents a literal and metaphorical homecoming for Meek Mill. Released in November 2018, Championships is the Philadelphia rapper's first artist album following a two-year prison sentence he served after violating his parole in 2017. Championships, naturally, sees Meek tackling social justice issues stemming from his prison experience, including criminal justice reform. The album debuted at No. 1 on the Billboard 200, his second chart-topper following 2015's Dreams Worth More Than Money, and reached platinum status in June 2019. Meek Mill's 2020 Best Rap Album nod marks his first-ever GRAMMY nomination.
i am > i was – 21 Savage
Breakout rapper and four-time GRAMMY nominee 21 Savage dropped i am > i was, his second solo artist album, at the end of 2018. The guest-heavy album, which features contributions from Post Malone, Childish Gambino, J. Cole, and many others, has since charted around the world, topped the Billboard 200 – a first for the artist – in the beginning of 2019, and achieved gold status in the U.S. As well, nine songs out of the album's 15 original tracks landed on the Hot 100 chart, including multi-platinum lead single "A Lot," which is also nominated for Best Rap Song next year. 21 Savage's 2020 Best Rap Album nomination, which follows Record of the Year and Best Rap/Sung Performance nods for his 2017 Post Malone collaboration, "Rockstar," marks his first solo recognition in the top rap category.
IGOR – Tyler, The Creator
The eccentric Tyler, The Creator kicked off a massive 2019 with his mid-year album, IGOR. Released this past May, IGOR, Tyler's fifth solo artist album, is his most commercially successful project to date. The album debuted at No. 1 on the Billboard 200, marking his first time topping the coveted chart, while its lead single, "Earfquake," peaked at No. 13, his highest entry on the Hot 100. Produced in full by Tyler and featuring guest spots from fellow rap and R&B stars Kanye West, Lil Uzi Vert, Solange, and Playboi Carti, among many others, IGOR follows the rapper's 2017 album, Flower Boy, which received the Best Rap Album nod that same year.
The Lost Boy – YBN Cordae
Emerging rapper YBN Cordae, a member of the breakout YBN rap collective, released his debut album, The Lost Boy, to widespread critical acclaim this past July. The 15-track release is stacked with major collaborations with hip-hop heavyweights, including Anderson .Paak, Pusha T, Meek Mill, and others, plus production work from J. Cole and vocals from Quincy Jones. After peaking at No. 13 on the Billboard 200, The Lost Boy now notches two 2020 GRAMMY nominations: Best Rap Album and Best Rap Song for album track "Bad Idea," featuring Chance the Rapper.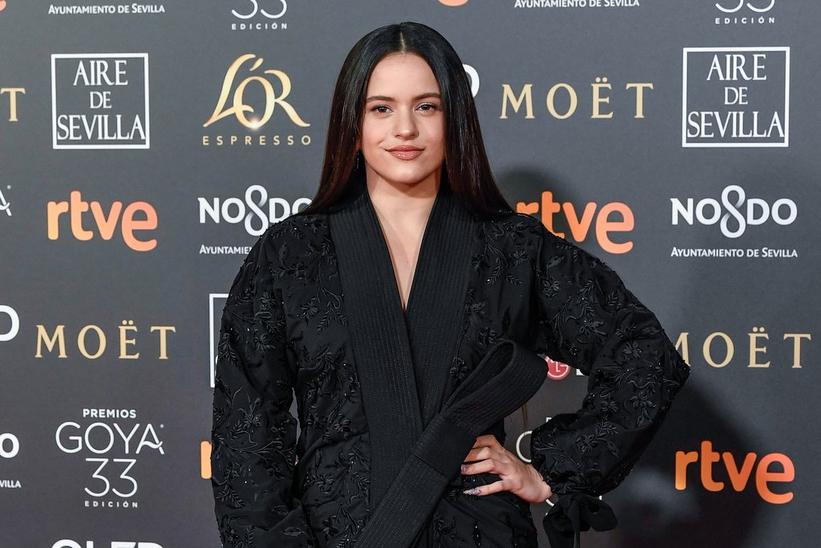 Photo: Carlos Alvarez/Getty Images
news
Rosalía Announces First Solo North American Tour
El Mal Querer Tour, named after the Spanish pop star's latest album, will come to Los Angeles on April 17 in between her Coachella performances
GRAMMYs
/
Mar 20, 2019 - 12:25 am
Rosalía is set to perform at some of the most popular music festivals around the globe, including Primavera Sound in Spain, Lollapalooza (Argentina and Chile) and Coachella, but the Spanish pop star isn't stopping there when she gets to the States. Now, she has announced her first solo North American Tour with a string of dates that will bring her to select cities in the U.S. and Canada.
El Mal Querer Tour, named after her latest album, will come to Los Angeles on April 17 in between her Coachella performances. Then she'll play San Francisco on April 22, New York on April 30 and close out in Toronto on May 2.
RELATED: How Rosalia Is Reinventing What It Means To Be A Global Pop Star
"I'm so happy to announce my first solo North American tour dates," the singer tweeted.
Rosalía won Best Alternative Song and Best Fusion/ Urban Interpretation at the 19th Latin GRAMMY Awards in November and has been praised for bringing flamenco to the limelight with her hip-hop and pop beats. During her acceptance speech she gave a special shout-out to female artists who came before her, including Lauryn Hill and Bjork.
Rosalía has been getting some love herself lately, most notably from Alicia Keys, who gave the Spanish star a shout-out during an acceptance speech, and Madonna, who featured her on her Spotify International Women's Day Playlist.
Tickets for the tour go on sale March 22. For more tour dates, visit Rosalía's website.
2019 Music Festival Preview: Noise Pop, Coachella, Ultra & More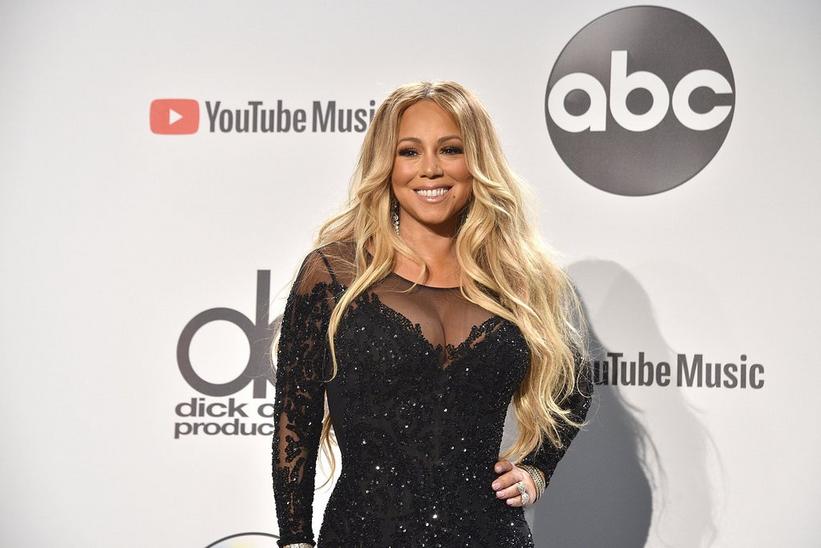 Photo: David Crotty/Getty Images
news
Mariah Carey Tells Fans Fire Music Is Coming With New Album 'Caution'
The sultry R&B/pop superstar has announced she will release her 15th studio album next month – what will she bring us this time around?
GRAMMYs
/
Oct 17, 2018 - 05:39 am
Never one to do things quietly, the GRAMMY-winning R&B/pop diva with the angelic voice Mariah Carey came boldly onto the scene in 1990 with her GRAMMY-nominated debut self-titled album. At the 33rd GRAMMY Awards she took home her first two wins: Best New Artist and for Best Pop Vocal Performance, Female for "Vision Of Love," which she performed on the GRAMMY stage. The song was the album's first single and Carey's first No. 1 song. Since taking center stage at the beginning of the '90s the star hasn't looked back, releasing 13 studio albums and plenty of hits over the years. Four years after the release of her last album, she has announced that her next one is a month away. What will she serve up on her 15th LP?
The star recently shared on Twitter that her latest album is called Caution and will be released on Nov. 16, 2018. We first got a hint of a new album on Sept. 13 when she announced an album was in the works and released the lead single, "GTFO." The album's second single, "With You," followed on Oct. 4.
On "GTFO" she confidently asks a soon-to-be-ex lover "How 'bout you get the f* out?" in breathy vocals over a slow, melodic beat by GRAMMY-winning producer Nineteen85. "With You" feels like a classic Carey R&B love song with her angelic vocals backed by snapping and a melodic slow jam groove produced by hip-hop beat maker DJ Mustard, who lets her voice shine on an uncharacteristically mellow track for him. These songs hint that her latest release will give us songs that not only showcase her incredible vocal range and versatility, but also give us both nostalgia-inducing tracks as well as radio-ready hits.
"GTFO" gives us a taste of some of the new flavor that she is bringing to her new album, singing the song's coy lyrics completely in more-understated breathy vocals without belting any big high notes, not even during the chorus. It's a catchy, playful breakup song, as she confidently sings "get the f* out/how 'bout you take your tings and be on your merry way?/Fly off with the wind, bye bye baby/How 'bout you scusami, Mimi'll call you a valet."
The song was co-written and co-produced by Jeff Jefferies aka Nineteen85, who is half of OVO R&B duo dvsn and is responsible for producing some of Drake's biggest hits, including the GRAMMY-winning mega-hit "Hotline Bling." On the Drake's song "Emotionless" from his latest album, Scorpion, he samples Carey's lyrics from remixed classic hit "Emotions." Hopefully Jefferies has some catchy hits up his sleeve for Carey, and maybe even brings in some OVO artist surprises.
Carey has released some great collabs over the years, a majority with R&B and hip-hop artists, including Boyz II Men on heartfelt slow jam "One Sweet Day" from 1995's Daydream and Jay-Z on the upbeat classic belter "Heartbreaker" from 1999's Rainbow. We can only hope that the new album will offer some new, soon-to-be-classic hits with some of our other favorite artists.
Her most recent album, Me. I Am Mariah… The Elusive Chanteuse, released in 2014, had more collab tracks than usual for her, which could perhaps point towards some hot features on Caution. The deluxe edition of the 2014 album had six songs with other artists, including rappers Nas, Fabolous, Wale and R. Kelly as well as R&B singers Miguel and Mary J. Blige. The album's lead single, "Beautiful," has Miguel and Carey singing a soulful, feel-good duet, while "Dedicated" features a bounce-y, electronic-infused hip-hop beat with a verse from Nas. Seeing that she worked with big-time hip-hop producers on the new album's lead singles, we can only hope that they not only offered their production genus to more of the tracks, but perhaps brought some of their friends into the studio as well.
Fans only have to wait a month for the full dose of new music from Carey, but until then we will send our prayers to the music gods that the album will feature all of our dream collabs, perhaps some old and new friends, and offer up some new favorite songs, with some to slow dance to and others to belt out in the shower.