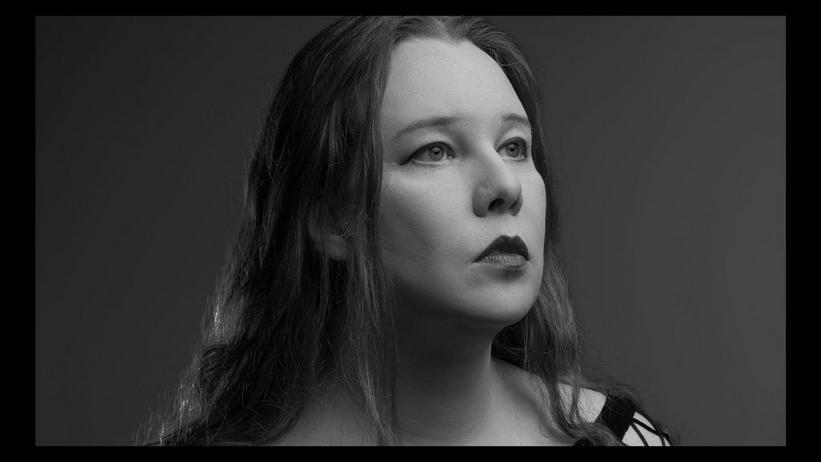 video
TRANScendent Sounds: Opera Star Lucia Lucas Spotlights Her Shimmering Baritone In A Pride Month Performance Of "Demeter"
In this episode of TRANScendent Sounds, opera singer Lucia Lucas performs "Demeter" — from the Tom W. Green opera 'The World's Wife' — a cappella, creating a world of sound with just her voice.
GRAMMYs
/
Jun 22, 2022 - 05:00 pm
Openly transgender opera performers are scarce, and in a recent conversation with The Georgia Voice, Germany-based baritone Lucia Lucas admitted that she was initially nervous about how coming out would affect her career. But soon, she realized that not only was she helping to carve out a space for other trans artists to enter the world of opera, but she was presenting herself as a voice and identity that is largely underrepresented in the canon.
"There were some trans instrumentalists. I knew when I came out, if people had problems with people in the pits or behind the scenes, someone on the stage would be even more of a thing," Lucas recounted. "By coming out, I was ready to give up my career. But I said, 'I am going to fight for this — I am not going to roll over.'"
One of the first opera stars to come out as trans, Lucas soon embraced her identity as a part of her roles, playing the lead character, Hannah in the trans-focused production As One and and performing songs from operas that focus on uplifting society's minorities and enacting change.
In this episode of TRANScendent Sounds — GRAMMY.com's virtual series celebrating trans artists, while also bringing awareness to the ongoing social roadblocks faced by the trans community — Lucas performs "Demeter," a selection from The World's Wife, an opera by Tom W. Green.
The World's Wife borrows text from the poetry of Carol Ann Duffy, which tells the stories of forgotten women throughout history. According to classical music review site Planet Hugill, the composer — who has a background in electronic music and jazz — introduced loop pedals as a riff on the theme of amplifying the voices of unheard women. 
In her performance of "Demeter," Lucas uses these loop pedals in order to amplify her powerful, crystalline baritone, and also to make it self-sufficient. With the use of the pedals, Lucas' voice serves as melody and accompaniment simultaneously, creating a layered world of sound through her vocals alone, with mesmerizing results. 
Press play on the video above to get lost in Lucas' shimmering performance, and check back to GRAMMY.com next Wednesday, June 29 for another installment of TRANScendent Sounds.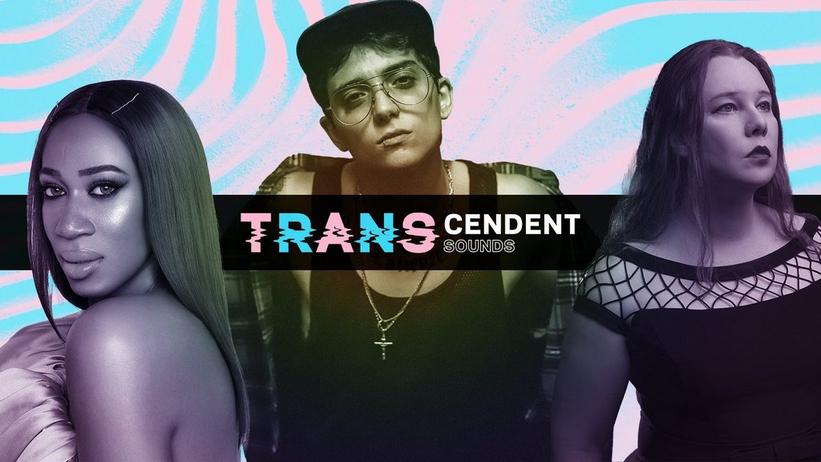 (L-R): Mila Jam, Ryan Cassata, Lucia Lucas
Photos Courtesy of Artists
news
TRANScendent Sounds Returns In June For LGBTQIA+ Pride Month 2022 Featuring Performances From Mila Jam, Lucia Lucas, And Ryan Cassata & Hello Noon
An online music festival putting the spotlight on a diverse roster of transgender music artists, the third annual TRANScendent Sounds returns as a three-week performance showcase featuring exclusive performances.
GRAMMYs
/
Jun 13, 2022 - 11:21 pm
TRANScendent Sounds is returning to once again celebrate transgender artists and their contributions to music and culture.
Launching Wednesday, June 15, at 10am PT / 1pm ET and airing on GRAMMY.com as well as on the Recording Academy's YouTube channel, Facebook page and Instagram page, TRANScendent Sounds 2022 will feature a thrilling array of exclusive performances by Mila Jam, Lucia Lucas, and Ryan Cassata and Hello Noon.
Presented and produced by GRAMMY.com, TRANScendent Sounds is meant to serve as a celebration while also bringing awareness to the ever-present social hurdles of the global transgender community. On top of that, it aims to highlight the disproportionate levels of violence that specifically harm Black trans women and transgender women of color.
For the 2022 edition, which marks the third annual installment of this initiative, TRANScendent Sounds is expanding from a one-day online festival to a multi-day online showcase featuring exclusive performances across three weeks during this year's LGBTQIA+ Pride Month celebrations.
The TRANScendent Sounds 2022 schedule is as follows; all performances go live online at 10am PT / 1pm ET:
Wednesday, June 15: Mila Jam

Wednesday, June 22: Lucia Lucas

Wednesday, June 29: Ryan Cassata and Hello Noon
Premiered in July 2020, TRANScendent Sounds has featured performances and appearances by GRAMMY winner Billy Porter, Emmy-nominated and Golden Globe-winning actress and singer MJ Rodriguez (FX's "Pose"), Angelica Ross, Nomi Ruiz, Bob the Drag Queen, Monét X Change, and many others.
Tune in to TRANScendent Sounds 2022 to learn more about and support an important cause and to celebrate the artistry of transgender people worldwide.
Listen To GRAMMY.com's LGBTQIA+ Pride Month 2022 Playlist Featuring Elton John, Lady Gaga, Lil Nas X, Ricky Martin, Rina Sawayama & More