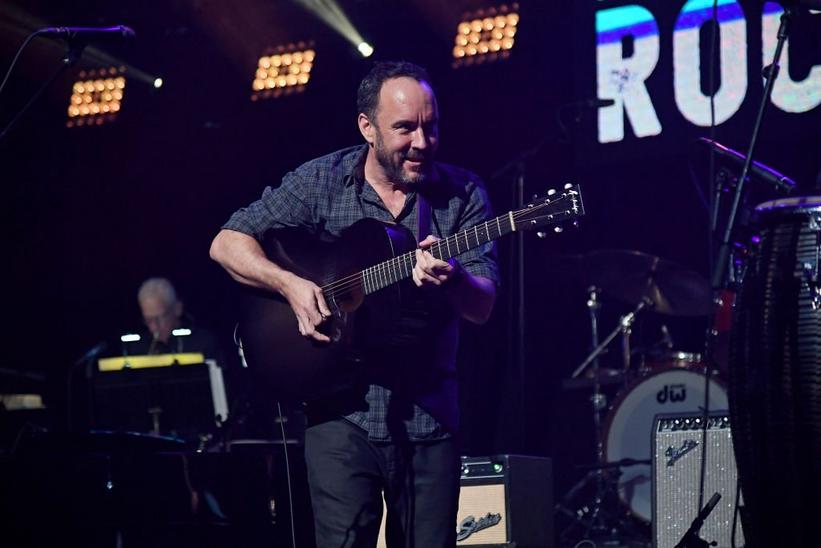 Dave Matthews performs at LOVE ROCKS NYC Benefit Concert in 2020
Photo: Kevin Mazur/Getty Images for God's Love We Deliver
news
Dave Matthews, The Avett Brothers, Brandi Carlile, The Lumineers And More Confirmed For Colorado Music Relief Fund Virtual Benefit Concert
Taking place Saturday, May 30, the online event will raise funds for those working in Colorado's music and entertainment industry who have been impacted by the coronavirus pandemic
GRAMMYs
/
May 22, 2020 - 02:03 am
The Colorado Music Relief Fund (CMRF), a newly established statewide initiative created to generate relief funds for those working in Colorado's music and entertainment industry who have been impacted by the coronavirus pandemic, is officially launching with a star-studded virtual event featuring musicians from across the state as well as some of Colorado's most beloved national acts.
Taking place Saturday, May 30, from 6 p.m. to 9 p.m. MST, the online event, dubbed Banding Together: A Concert For The Colorado Music Relief Fund, will feature performances from Dave Matthews, The Avett Brothers, Brandi Carlile, The Lumineers, Michael Franti, Rodrigo y Gabriela and many others. See the full lineup on the CMRF website.
Fans can watch the benefit concert livestream online at CBSN Denver. The event will also air on local radio station 97.3 KBCO in full; CBS Denver will broadcast the first hour.
In addition to the performances, the benefit concert will feature "storytelling by musicians, crew members, industry members, and Colorado personalities," according to a press release announcing the event.
CMRF and the Banding Together benefit concert are a direct response to the COVID-19 pandemic, which has essentially shut down the global live music industry and has significantly impacted Colorado's concert business across the state.
Read: How Musicians Are Staying Positive & Productive Amidst A Pandemic
Known for its celebrated venues, renowned music festivals and unique artist community, Colorado is home to a rich, thriving music and live events industry. Over 16,000 Coloradans work in the local music industry, which generates $1.5 billion annually, with the majority of that amount stemming from public gatherings, according to the CMRF website.
CMRF will begin accepting applications starting May 28 via its website. The initiative is accepting donations now.
Following the benefit concert, CMRF will continue to raise funds and host events to support the Colorado music community.
CMRF is a multi-industry collaborative effort led by committee members from 7S Management, The Bee Vradenburg Foundation, The Bohemian Foundation, Colorado Creative Industries - Division of OEDIT, Colorado Music Hall Of Fame, Colorado State University, Energize Colorado, KBCO, KSUT, The Marigold Project, RedLine and other organizations and companies.
Banding Together is presented by Colorado-based craft brewery, Breckenridge Brewery.
Recording Academy And MusiCares Establish COVID-19 Relief Fund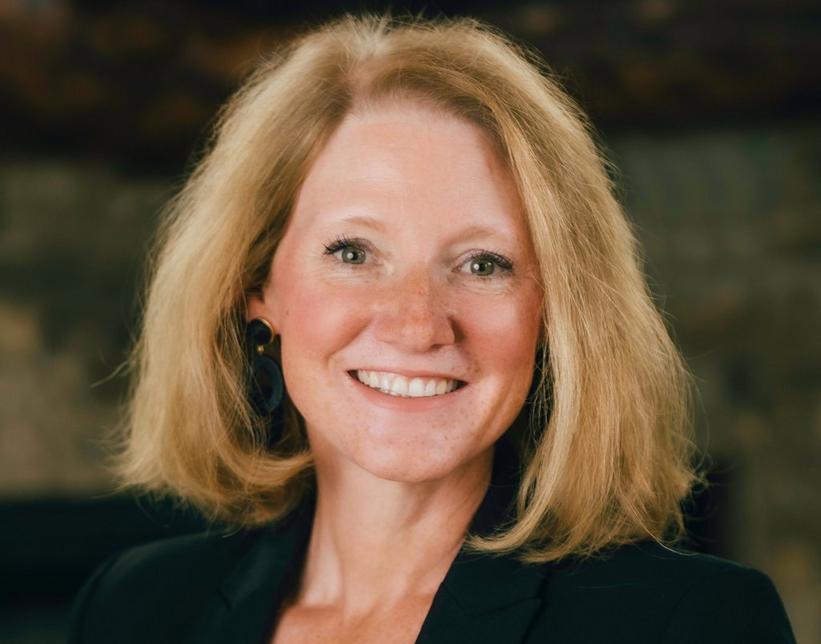 Theresa Wolters
Photo: Kelly Samson, Gallery Photography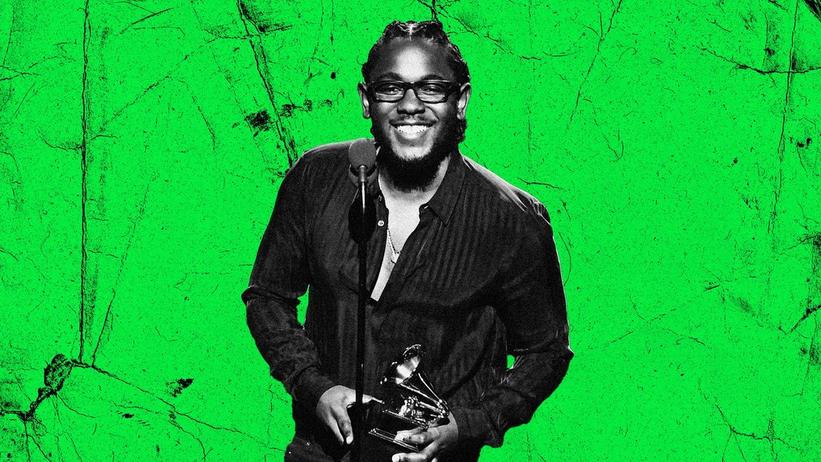 Kendrick Lamar
Photo: Jeff Kravitz/FilmMagic
video
GRAMMY Rewind: Kendrick Lamar Honors Hip-Hop's Greats While Accepting Best Rap Album GRAMMY For 'To Pimp a Butterfly' In 2016
Upon winning the GRAMMY for Best Rap Album for 'To Pimp a Butterfly,' Kendrick Lamar thanked those that helped him get to the stage, and the artists that blazed the trail for him.
GRAMMYs
/
Oct 13, 2023 - 06:01 pm
Updated Friday Oct. 13, 2023 to include info about Kendrick Lamar's most recent GRAMMY wins, as of the 2023 GRAMMYs.
A GRAMMY veteran these days, Kendrick Lamar has won 17 GRAMMYs and has received 47 GRAMMY nominations overall. A sizable chunk of his trophies came from the 58th annual GRAMMY Awards in 2016, when he walked away with five — including his first-ever win in the Best Rap Album category.
This installment of GRAMMY Rewind turns back the clock to 2016, revisiting Lamar's acceptance speech upon winning Best Rap Album for To Pimp A Butterfly. Though Lamar was alone on stage, he made it clear that he wouldn't be at the top of his game without the help of a broad support system. 
"First off, all glory to God, that's for sure," he said, kicking off a speech that went on to thank his parents, who he described as his "those who gave me the responsibility of knowing, of accepting the good with the bad."
He also extended his love and gratitude to his fiancée, Whitney Alford, and shouted out his Top Dawg Entertainment labelmates. Lamar specifically praised Top Dawg's CEO, Anthony Tiffith, for finding and developing raw talent that might not otherwise get the chance to pursue their musical dreams.
"We'd never forget that: Taking these kids out of the projects, out of Compton, and putting them right here on this stage, to be the best that they can be," Lamar — a Compton native himself — continued, leading into an impassioned conclusion spotlighting some of the cornerstone rap albums that came before To Pimp a Butterfly.
"Hip-hop. Ice Cube. This is for hip-hop," he said. "This is for Snoop Dogg, Doggystyle. This is for Illmatic, this is for Nas. We will live forever. Believe that."
To Pimp a Butterfly singles "Alright" and "These Walls" earned Lamar three more GRAMMYs that night, the former winning Best Rap Performance and Best Rap Song and the latter taking Best Rap/Sung Collaboration (the song features Bilal, Anna Wise and Thundercat). He also won Best Music Video for the remix of Taylor Swift's "Bad Blood." 
Lamar has since won Best Rap Album two more times, taking home the golden gramophone in 2018 for his blockbuster LP DAMN., and in 2023 for his bold fifth album, Mr. Morale & the Big Steppers.
Watch Lamar's full acceptance speech above, and check back at GRAMMY.com every Friday for more GRAMMY Rewind episodes. 
10 Essential Facts To Know About GRAMMY-Winning Rapper J. Cole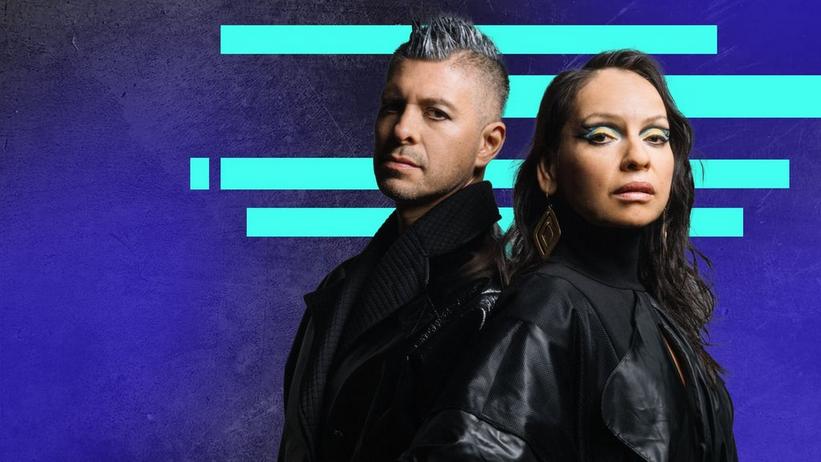 video
Global Spin: Rodrigo Y Gabriela Enchant Red Rocks Amphitheatre With A Racing Rendition Of "Diablo Rojo"
Feel the magic of Mexican acoustic guitar duo Rodrigo y Gabriela's transcendent talents and Colorado's famed venue with this spirited performance of their 2006 classic, "Diablo Rojo."
GRAMMYs
/
Oct 12, 2023 - 08:46 pm
Rodrigo y Gabriela have been captivating audiences with their masterful acoustic guitar stylings for over 20 years. In 2006, the Mexican duo broke through with their self-titled album, which spawned some of their most beloved hits to date — including the majestic "Diablo Rojo."
In this episode of Global Spin, Rodrigo y Gabriela bring the mystifying song to life in an equally magical setting: Colorado's Red Rocks Amphitheatre. 
Sitting side by side clad in all white, the GRAMMY-winning duo jam out to "Diabo Rojo" as smoke dances around them and fans cheer. Their energy is as infectious as their mesmerizingly fast guitar playing, making for a short-and-sweet spectacle.
Rodrigo y Gabriela's Red Rocks show was one of the many stops on their summer U.S. tour, which wrapped in September. Next up, the pair are headed to Europe and the UK, starting in Dublin on Oct. 16 and wrapping in Portugal on Nov. 14.
Press Play on the video above to watch Rodrigo y Gabriela's Red Rocks performance of  "Diablo Rojo," and keep checking GRAMMY.com for more episodes of Global Spin.
Meet The Gen Z Women Claiming Space In The Regional Mexican Music Movement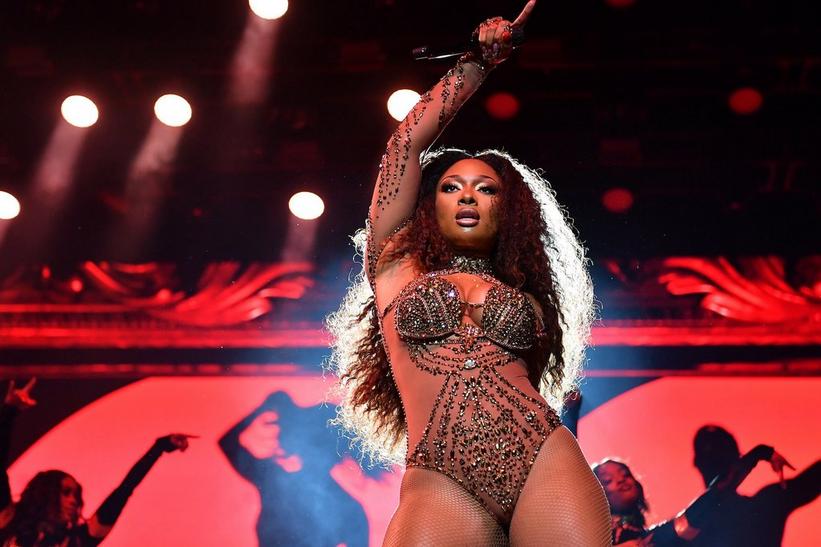 Megan Thee Stallion performs at ESSENCE Festival Of Culture in July 2023.
Photo: Paras Griffin/Getty Images
list
Outside Lands 2023: 10 Female And LGBTQIA+ Performers Taking Center Stage, From Lana Del Rey To Megan Thee Stallion
Outside Lands is stacking a sensational lineup for its 15th anniversary from Aug. 11 to 13. From aespa to Janelle Monáe, here's 10 awe-inspiring female and nonbinary artists who are ready to rule San Francisco's Golden Gate Park.
GRAMMYs
/
Aug 10, 2023 - 04:16 pm
This year marks the 15th anniversary of San Francisco's Outside Lands, and while the festival always boasts the Bay Area's best, the 2023 lineup is especially stacked with incredible female and nonbinary talent. From aespa making K-pop history to La Doña's homecoming, the fest's latest iteration is bound to be badass.
Whether you're planning on shimmying to Janelle Monáe, spitting every Megan Thee Stallion verse, or sobbing to Lana Del Rey, Outside Lands will be bursting with energy and seemingly endless options.
As San Francisco transforms Golden Gate Park into a lavish festival ground for three days, check out these 10 performers ready to electrify the city.
Megan Thee Stallion
Time to get lit like a match. Megan Thee Stallion has been hitting stages across the country this year — from LA Pride to her hometown of Houston for the Men's NCAA Final Four — and there's no doubt she'll bring the heat to Golden Gate Park on Sunday. Though the three-time GRAMMY winner is known for her high-hype, feel-good freestyles, her latest album, Traumazine, opens up about anxiety and the importance of self-care. So whether you're having a hot or healing girl summer, her headlining set will be the spot for festgoers to let loose.
Janelle Monáe
On Friday, Janelle Monáe will usher San Francisco into The Age of Pleasure. Sensuality and freedom flood the singer's most recent album, and for Monáe's headlining show, fans can expect bursting psychedelic soul, pop and hip-hop in an evening full of color and love.
Emphasizing intersectionality and identity (Monáe identifies as nonbinary), her wide-ranging performance will traverse her trailblazing concept albums like GRAMMY-nominated Dirty Computer and The ArchAndroid. Having conquered both the big screen and the stage as a multihyphenate, Monáe's set will be nothing short of a spectacle.
beabadoobee
Hot off supporting Taylor Swift's Eras Tour, beabadoobee is headed to Golden Gate Park on Sunday afternoon. The Filipino-English singer/songwriter has carved out a space for herself between indie rock and bedroom pop, first becoming known for her sweet, spacey falsetto and her sleeper hit "Coffee" in 2020. The indie star has since expanded her worldbuilding abilities rapidly, spinning intricate scenes from her debut Fake It Flowers into her scenic second album Beatopia — similarly, beabadoobee's Outside Lands set will likely flaunt the vitality of her imagination.
Raveena
Raveena is the definition of grace, and her Friday Outside Lands set is sure to swell with serenity. Mindfulness is the objective of the singer's soulful music as she grounds herself through tranquil mixes of R&B and pop. From her 2019 debut Lucid to 2022's Asha's Awakening, her voice epitomizes comfort whether it floats through delicate strings or stony drums. At Golden Gate Park, Raveena will bring momentary, blissful peace to the festival's chaotic fun.
Ethel Cain
Ethel Cain is ready to take concertgoers to church — even on a Friday. The experimental breakout star is known for dissecting dark, Southern Gothic themes in her music, establishing herself as a rising leader in the modern alternative genre (and also in the LGBTQIA+ community, as she is a trans woman). Her debut album Preacher's Daughter only came out last year, but the critically acclaimed album swiftly earned the musician a cult following. After bewitching Coachella audiences back in April, Cain's upcoming Outside Lands set is sure to be compelling.
NIKI
More than 10 years after she wrote her first original song, NIKI is ready to storm the Twin Peaks stage. Her deeply sincere indie pop drifts with bittersweetness, and it's powerful to witness how well the Indonesian singer's intimacy translates to massive crowds.
Signed to label 88rising in 2017, NIKI soon found herself playing concerts for a growing global fan base that resonated with her heart-to-heart songwriting. Ranging from the dramatic depths of her debut album, MOONCHILD, to 2022's earnest self-titled Nicole, NIKI's Outside Lands set will be perfect for listeners who want to escape with their head in the clouds.
Lana Del Rey
Lana Del Rey is the reigning queen of summertime sadness, and she'll be doin' time at Golden Gate Park as one of Saturday's headliners. Known for spinning tales of tragic romance, the GRAMMY-nominated singer/songwriter plans to enchant audiences at Twin Peaks stage following her release of Did You Know There's a Tunnel Under Ocean Boulevard. Her discography haunts and aches, filled with everything from folky gospel to trap pop; if one thing's for sure, Del Rey's highly anticipated performance is bound to be a spiritual journey.
La Doña
Born and raised in San Francisco, La Doña is making her city proud by performing at the Bay's biggest annual music festival. Taking the Lands End stage with her 11-piece band on Friday, the Chicana musician has come a long way since picking up the trumpet at age 7.
Centering around personal identity and community, her music beautifully merges traditional Latin folk with modern cumbia, reggaeton, and hip-hop. La Doña's progressive sound just earned her a spot on Barack Obama's annual summer playlist, and less than a month later, her hometown will get to see what all of the hype is about.
aespa
When aespa takes to Twin Peaks stage Friday, they'll make history as the first K-pop act to ever perform at Outside Lands. Exploding onto the music scene in 2020, the innovative South Korean girl group gives K-pop a fresh edge, distinctively inspired by hyperpop and hip-hop. The group's name combines the words "avatar," "experience," and "aspect," representing their futuristic style that's often embellished by a metaverse aesthetic. Their mind-blowing Coachella and Governors Ball debuts hinted that aespa is ready to pull out all the stops for their Outside Lands crowd.
Maggie Rogers