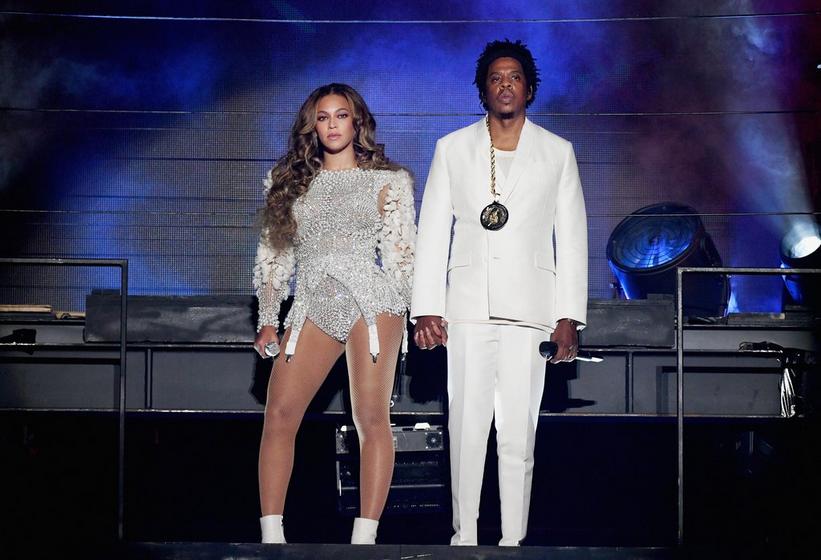 Photo: Larry Busacca/PW18/Getty Images
news
Beyoncé & JAY-Z To Be Honored With GLAAD Vanguard Award
The GRAMMY-winning pair will receive the honor for their work as LGBTQ+ allies at the 30th Annual GLAAD Media Awards in Los Angeles on March 28
GRAMMYs
/
Mar 13, 2019 - 01:44 am
On March 11, GLAAD, the LGBTQ+ social justice non-profit organization, shared they will be honoring Beyoncé and JAY-Z for their work as allies of the gay community at their 30th Annual GLAAD Media Awards.
.@Beyonce and @S_C_ will receive the Vanguard Award at the #GLAADawards in Los Angeles on March 28th for their work promoting LGBTQ acceptance. pic.twitter.com/vvZ4Bsitub

— GLAAD (@glaad) March 11, 2019
The GRAMMY-winning pair will be presented with the organization's Vanguard Award, which, as GLAAD explains, "is presented to allies who have made a significant difference in promoting acceptance of LGBTQ people. Beyoncé and JAY-Z are longtime allies and supporters of the LGBTQ community who use their global platforms to share messages that inspire and change the world for the better."
The annual awards ceremony celebrates "fair, accurate and inclusive representations of LGBTQ people and issues" in the media, recognizing LGBTQ+ changemakers—and their biggest allies—across music, film, TV, print media and more.
"Beyoncé and JAY-Z are global icons and passionate defenders of human rights and acceptance for all people," GLAAD President and CEO Sarah Kate Ellis said in a statement on their site.
She continues: "When Beyoncé and JAY-Z speak, the world becomes inspired and when it comes to LGBTQ people, their voices of acceptance have been heard loud and clear. We could not be prouder to stand with them to send a message of love during the biggest LGBTQ event in the world and to honor their work to bend the arc of justice forward for LGBTQ people, people of color and marginalized communities everywhere."
GLAAD points to the couple embracing the queer community on their social-media platforms, in their music and videos, and more. They highlight Beyoncé choosing to include queer individuals and couples in her videos for "All Night" and "Formation," the latter which won Best Music Video at the 59th GRAMMY Awards. They also underscore her advocacy for the community, as she continues to speak up against laws that would discriminate against the LGBTQ+ community and proudly supports marriage equality.
The org explains that JAY-Z also publically supported the nationwide passage of marriage equality, and points to examples of celebrating LGBTQ+ leaders in his work. The music video for "Family Feud," from his 4:44 album, opens with a quote from the late social justice writer James Baldwin, a queer black man, and features a cameo from transgender activist Janet Mock.
"Smile," also from 4:44, tells the story of Jay's mother, Gloria Carter, who came out as a lesbian publically for the first time on the song. Both Jay and Carter were presented with GLAAD's Special Recognition Award at the 2018 event for the touching, personal song and video.
Jay and Bey are among the top GRAMMY winners of all time. Most recently, at the 61st GRAMMY Awards, they each earned another GRAMMY, for the collaborative album they released as The Carters. The powerful LP, Everything Is Love, won Best Urban Contemporary Album.
GLAAD will also hold an awards ceremony in New York City on May 4, where another GRAMMY-winning musical/pop culture icon, Madonna, will be honored with the Advocate For Change Award. The nominees up for awards this year include GRAMMY winner Brandi Carlile, GRAMMY nominees Janelle Monáe, SOPHIE, plus Hayley Kiyoko, Christine and the Queens, Troye Sivan and BROCKHAMPTON.
The L.A. event will be hosted by Ross Mathews and will feature special guests that include the cast of "Queer Eye" and GRAMMY winner Dan Reynolds of Imagine Dragons.
VINCINT, Brandon Stansell, Linda Perry & More LGBTQ+ Artists Share Their Journeys To Self-Acceptance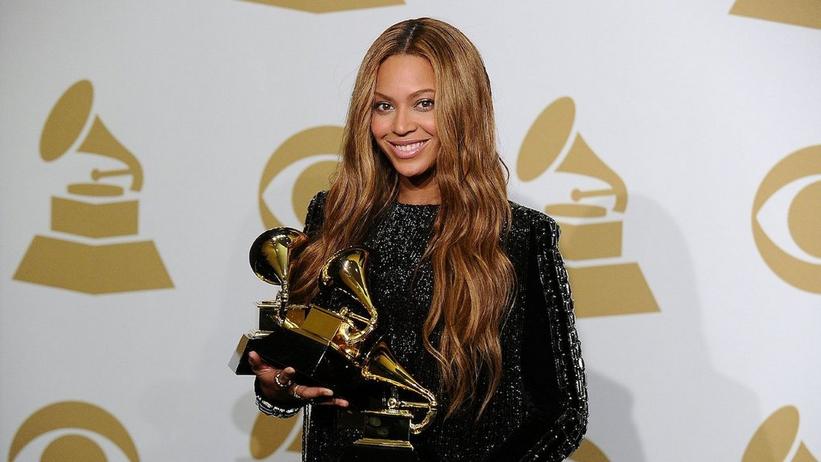 Beyoncé at the 2015 GRAMMYs.
Photo: Jason LaVeris/FilmMagic
video
GRAMMY Rewind: Beyoncé Celebrates God, Her Family And The Beyhive For "Drunk In Love" Win At The 2015 GRAMMYs
Beyoncé couldn't help but praise a few special people in her life during her acceptance speech at the 57th Annual GRAMMY Awards, where "Drunk in Love" took home Best R&B Song.
GRAMMYs
/
Jun 9, 2023 - 05:00 pm
Almost a decade ago, Beyoncé unexpectedly dropped her self-titled studio album. Not only is the album credited for popularizing the concept of a surprise drop and shifting new music releases from Tuesday to Friday, but it also invented the modern-day visual album.
Adding to its legacy, Beyoncé scored the superstar three more GRAMMYs in 2015. In this episode of GRAMMY Rewind, revisit when Beyoncé won Best R&B Performance for one of the many chart-topping singles from her industry-altering album, "Drunk in Love." 
Her short-but-sweet speech praised a few special people in her life: "I'd like to thank God. This has been such an incredible year," she beamed. "My beloved husband, I love you deep. My daughter who's watching, Blue — I love you."
Before heading off the stage, Beyoncé closed her speech by acknowledging her loyal fanbase, the Beyhive. "Thank you guys for riding so hard," she proclaimed.
"Drunk in Love" also won Best R&B Performance earlier that night, and Beyoncé's self-titled 2014 album won Best Surround Sound Album.
Press play on the video above to watch Beyoncé's humble acceptance speech for "Drunk in Love" at the 2015 GRAMMY Awards, and check back to GRAMMY.com for more new episodes of GRAMMY Rewind.
The Evolution Of The Queer Anthem: From Judy Garland To Lady Gaga & Lil Nas X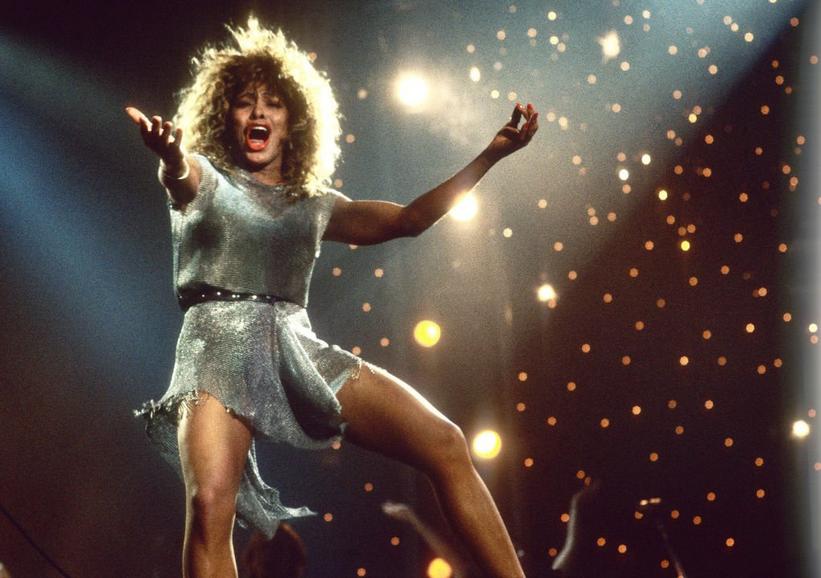 Tina Turner in 1990
Photo: Rob Verhorst/Redferns
feature
Remembering The Artistry Of Tina Turner, "The Epitome Of Power And Passion"
Throughout her eight GRAMMY wins and 25 nominations, Tina Turner's vast and generation-spanning musical output proved equally entertaining and inspirational. The Bold Soul Sister died on May 24 at her home near Zurich, Switzerland. She was 83.
GRAMMYs
/
May 25, 2023 - 04:15 pm
The Queen of Rock 'n' Roll, recording legend, icon of empowerment. No matter how one refers to Tina Turner, her passing constitutes a seismic loss that marks the end of a shining cultural legacy which leaves in its wake an industry-shaping career. Throughout her eight GRAMMY wins and 25 nominations, Turner's vast and generation-spanning musical output proved equally entertaining and inspirational.
The icon died on May 24 at her home near Zurich, Switzerland. She was 83.
"Tina Turner broke barriers for women on and off the stage throughout her incredible career," said Harvey Mason jr, CEO of The Recording Academy, of Turner who received GRAMMY's Lifetime Achievement Award in 2018 and is a three-time inductee to the GRAMMY Hall of Fame. "She amazed audiences worldwide with her electrifying performances, including on our GRAMMY stage in 1985 and 2008, and was an undeniable rockstar who paved the way for so many with her signature style and powerful vocals. She will be greatly missed by all the people she touched around the globe."
It's a sentiment shared by the music industry, and world, at large. "She was truly an enormously talented performer and singer,"Mick Jaggerwrote on social media. "She was inspiring, warm, funny and generous. She helped me so much when I was young and I will never forget her." On her website, Beyoncé — who performed with Turner at the 50th GRAMMY Awards — paid tribute to her "beloved Queen," writing, "I love you endlessly. I'm so grateful for your inspiration and all the ways you paved the way. You are strength and resilience. You are the epitome of power and passion."Elton John put it simply: "We have lost one of the world's most exciting and electric performers," he wrote. "She was untouchable."
Turner's untouchable talent famously embodied two phases. First, her tumultuous collaboration with husband Ike Turner, during which they performed as a duo and yielded hits including the oft-covered "Proud Mary." The instantly-recognizable song earned the couple a GRAMMY Award for Best R&B Vocal Performance By A Group in 1972 and was inducted in the GRAMMY Hall of Fame in 2003. In her triumphant second act, Turner broke away from the partnership. She reinvented herself as a solo performer, improbably transitioning from a '60s and '70s-era rocker to arena pop star in the 1980s. 
For her efforts, the singer swept the major categories at the 1985 GRAMMY Awards, winning Record of the Year, Song of the Year and Best Female Pop Vocal Performance for "What's Love Got To Do With It." She also took home the golden gramophone for Best Female Rock Vocal Performance for "Better Be Good To Me."
One of her most indelible hits, Turner utilized "What's Love Got To Do With It" as a call to action, becoming brutally honest about her abusive relationship with her ex-husband along the way. Turner later recalled toRolling Stone that when she left Ike in July 1976, "I had nothing. I didn't even know how to get money. I had a girl working for me who had worked for Ike, because she knew about ways of getting money. I didn't know how to do any of that stuff." She later devised what's considered one of the greatest comebacks in music history.
First offered to Donna Summer — who sat on the track before ultimately passing — songwriter Terry Britten later revealed that she thought "What's Love Got to Do With It" was "awful." Turner didn't like the song either, but recorded it following encouragement from her manager, Roger Davis.
"I said, 'If it doesn't work out, we won't use it. So let's give it a go,'" Britten recalled in her 2021 documentary, Tina.  It wasn't until Turner laid down her vocal track that the song was elevated from pop confection into a showcase for the vocal powerhouse. "They weren't used to a strong voice standing on top of music," Turner said in the documentary. "But I converted it and made it my own."
Turner's deft musical translation is evident throughout her eclectic discography, from the blues-inflicted rock she performed as Ike & Tina Turner, to pop anthems like 1989's "The Best" (which became a trademark and, naturally, the title of a popular greatest hits album).  In 1962, she was nominated for her first GRAMMY Award for Best Rock and Roll Recording for "It's Gonna Work Out Fine,"  her and Ike's hit from the previous year which was offered to them after songwriter Rose Marie McCoy saw their energetic stage show at the Apollo. 
It was an auspicious early hit for Turner, who would become a staple of the category for Best Rock Vocal Performance, Female. Decades later, she earned back-to-back wins in the category for "One of the Living" and "Back Where We Started" in 1986 and 1987, a nomination for "Better Be Good To Me" in '88, and took home the golden gramophone in '89 for Tina Live in Europe, among many others. 
"My songs are a little bit of everybody's lives who are watching me," said Turner to Rolling Stonein the midst of her hot streak in 1986. "You gotta sing what they can relate to. And there are some raunchy people out there. The world is not perfect. And all of that is in my performance; I play with it."
Born Anna Mae Bullock, Turner's journey to musical dynamo began on the farmlands of Tennessee where she discovered early on her passion for artistic expression. "As a girl, every chance I got, I'd go to our local movie theater and memorize scenes so I could reenact them," she recalled in 2021 the Harvard Business Review. "Although I did have a bit of singing training in high school and even learned some opera, my voice and dance abilities have mostly come naturally to me." 
That vocal prowess and inimitable energy as a performer was on full display throughout her life behind the microphone, one of the most memorable examples being "River Deep-Mountain High." Inducted into the GRAMMY Hall of Fame in 1999, her duet with Ike was produced by Phil Spector who Turner said had him cut her vocals ad nauseam to spectacular results. "I must have sung that 500,000 times," she told Rolling Stone after the publication ranked the track No. 33 of their list of the 500 Greatest Songs of All Time. "I was drenched with sweat. I had to take my shirt off and stand there in my bra to sing." 
Upon her death, the New York Times called her "a magnetic singer with explosive power." That power was visible on and off the stage, both in her artistry and ability to soldier on in the face of the numerous obstacles.  In a 2005 interview with Oprah Winfrey, Turner explained, "There's an expression, 'You'll never get out of this world alive.' It's true. We won't. Go forward. Do your best with your makeup, hair, and clothes." 
In that same interview, Turner also mused about her legacy, touching on the inspiration she doled out by being her authentic self. "My wish is to give the kind of truth to people that will help them change their minds. When that happens, I'll be the best that I can be."
10 Essential Tina Turner Cuts From the '70s: How Her Forgotten Era Set The Stage For A Dramatic Debut As A Solo Performer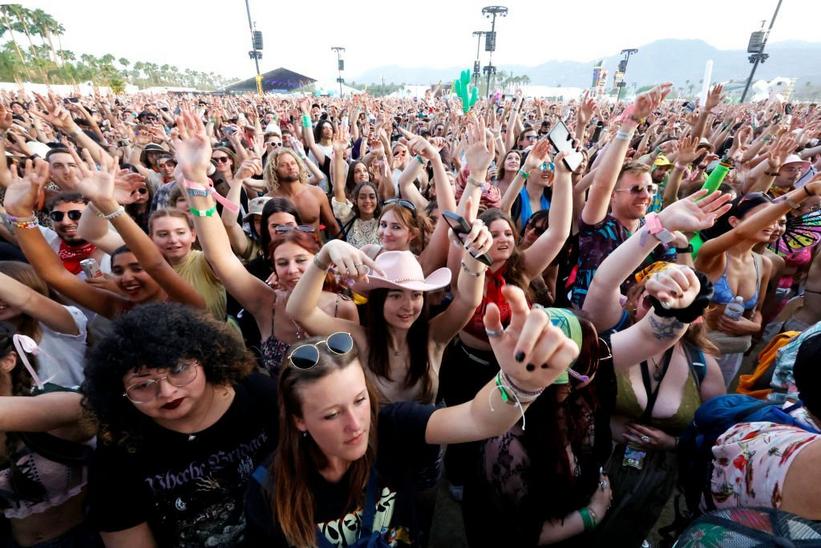 Crowds at the 2023 Coachella Valley Music and Arts Festival
Photo: Frazer Harrison/Getty Images for Coachella
feature
Touring In A Post-Pandemic World: How Costs, Personnel & Festival Culture Have Affected 2023 Performances
The live music business is still dealing with the repercussions of the pandemic. GRAMMY.com spoke with a cross section of professionals about the industry's most profound changes, how they're being addressed, and what it all might mean for the future.
GRAMMYs
/
May 19, 2023 - 02:51 pm
The pandemic wreaked global havoc on many levels. Beyond the human toll, the disruptions brought on by the spread of COVID-19 caused deep and lasting damage to nearly every business sector, including live entertainment. Virtually overnight, workers lost their livelihoods, businesses closed their doors or drastically curtailed operations, and supply chains were hobbled. 
Within days of lockdown, multiple outlets published sobering articles detailing the tours, concerts and festivals that had been affected by the outbreak; Insider.com article identified at least 170 postponements or cancellations. In a flash, every artist across the globe witnessed the live performance side of their careers vaporize. Crews were sent home, and all of the businesses that served the sector — logistics, audio gear, food service and more — found a barren landscape.
During the pandemic, major promoter Live Nation saw a drastic drop in the number of concerts and festivals under its banner: from over 40,000 events in 2019 to just over 8,000 in 2020. But by the end of 2022, Pollstar.com reported that the year's top 100 tours sold approximately 59 million tickets — more than 2019's sales. 
Three years after the beginning of the pandemic, life is in many ways returning to normal. Yet the costs associated with putting on a concert have risen dramatically, due to both the pandemic's inflationary pressures and a surge in demand for the goods and services necessary to sustain tours. For those working in and around the live music business, the "new normal" means some things work as they did before COVID-19 while others have altered radically — either temporarily or for good. 
GRAMMY.com spoke with a cross section of industry professionals about some of the most profound changes, how they're being addressed, and what it all might mean for the future. 
New Touring Paradigms
With the return of live music has come a corresponding, pent-up surge in demand, notes Christy Castillo Butcher, Senior VP, Programming & Booking at the 70,000 seat SoFi Stadium in Inglewood, California. "To satiate that demand, you have to have a bigger venue." 
In 2023 alone, SoFi Stadium is hosting several megashows: Billy Joel & Stevie Nicks, Grupo Firme, Romeo Santos, a five-night Taylor Swift residency, Metallica, Beyoncé, Ed Sheeran and P!nk are all on the venue's calendar, with additional shows awaiting announcement. Madison Square Garden saw multiple sold-out performances by Janet Jackson, and will host a seven-night Phish residency. 
Since the pandemic, some artists have taken different approaches to touring. Tandem tours and residencies are just two of the phenomena that seem to be increasing in popularity with touring artists and their management teams.
Teaming up for a tandem tour isn't a new idea; package tours have been part of the concert landscape from the days of Dick Clark's Caravan of Stars in the mid 1960s. And in an era when post-pandemic-related shortages and logistical snags make touring even more challenging, the practice is finding renewed interest.
One of the highest-profile tandem tours of 2023 is the ZZ Top/Lynyrd Skynyrd Sharp Dressed Simple Man tour. Visiting more than 22 cities across the U.S, the tour brings together three-time GRAMMY nominees ZZ Top with the popular Southern rock band.
"You want to give the fans the value of seeing two bands together," says Ross Schilling, Lynyrd Skynyrd's Tour Manager. (Pollstar reported an average ticket price for the top 100 North American tours in the first half of 2022 at more than $108. Meanwhile, ticket prices for megastars such as Beyoncé and Swift have reached astronomical levels.)
Schilling acknowledges that there are pros and cons for the artists as well. "You're sharing the expenses and the revenues," he notes, adding that the production is often halved. "Video, pyro, smoke, whatever kind of elements you want to add" can be shared on a tandem tour.
Read more: 5 Reasons Why Taylor Swift's Eras Tour Will Be The Most Legendary Of Her Generation
Another option experiencing a renaissance is the concert residency. "Residencies are not new, of course," says Phil Carson, a touring and management veteran who spent many years on the road with high-profile rock bands including Led Zeppelin, Bad Company, AC/DC and Yes. "They started with the likes of Frank Sinatra and Sammy Davis Jr. when there was really only one place to go: Las Vegas." 
Today there are many more options, but the motivations are often the same as before. "Sammy, Dean Martin… all those guys wanted to hang out together, and didn't want to go on the bloody road," Carson explains. As their audiences grew older, they too were interested in the idea of going to one place to see their favorite performers.
And Carson thinks that the multi-night approach may well be part of a trend for the future. "We're starting to get two-and three-night runs in casinos across America," he says. Adele, Bruno Mars, Maroon 5, Luke Bryan, Katy Perry, Carrie Underwood and Carlos Santana are just a few of the artists eschewing the road in favor of a series of dates in one venue. 
The trend is extending to smaller venues as well. Singer/songwriter James McMutry and his band launched a residency at Austin' Continental Club in November 2021; that booking continues to the present day. And just last August, Robert Glasper announced a 48-show residency at the Blue Note Club in New York City; it's his fourth extended run of dates at the famed jazz venue.
Festivals Return En Force
Following increased demand for live entertainment post-lockdown, major music festivals returned with a force in 2022 and continue to do so in 2023. Coachella and Lollapalooza were among the multi-day, multi-weekend events returning after COVID-forced cancellations, while mid-level events such as San Francisco's Outside Lands also saw over 220,000 attendees in 2022 — a major boon for a live music industry that had been in crisis only a year before.
Celebrating and featuring a multigenerational lineup of Latinx artists and performers, the Bésame Mucho Festival premiered in December 2022 at the 56,000 capacity Dodger Stadium. Tickets sold out within 70 minutes. The lineup for the 2023 event was announced in February; once again, the event sold out almost immediately.
Read more: Latin Music's Next Era: How New Festivals & Big Billings Have Helped Bring Reggaeton, New Corridos & More To The Masses
Ashley Capps has been wholly immersed in the festival scene; former head of AC Entertainment, for many years he oversaw the annual Bonnaroo Music and Arts Festival. These days he has scaled back his activities but still curates the adventurous Big Ears Festival which he founded in 2009 in Knoxville, Tennessee.
"The post-pandemic Big Ears has seen extraordinary growth," he says, noting a pre-COVID trajectory of growth, with an annual 20 percent increase in ticket sales. The 2022 Big Ears — the first after a two-year pause — experienced a 35 percent growth. "That led us to declare our first full-on sellout," he says, "five weeks before the festival happened." 
In 2023, Big Ears noted another surge in ticket sales, surpassing 50 percent over the previous year. The multiple-venue festival added additional larger venues to accommodate the increased demand. Concertgoers "are certainly hungry to get back into the live music experience," Capps says. "And the artists we're working with at Big Ears are eager to be back out and in front of appreciative audiences."
That pent-up demand on both sides of the equation can result in a crowded field, with many events — even beyond music — competing both for attention, staffing and gear.
The Cost Of Making Music
Global logistical bottlenecks that plagued every industry continue to take a toll on the live music industry. Worldwide economic inflation — which hit 8.8 percent in 2022, nearly doubling year-over-year, a partial result of the pandemic — has increased costs and cut profits, laying the groundwork for a "rocky road to recovery." Finding themselves without opportunities for work during the pandemic, untold numbers of skilled tour technicians left the business. 
"People got out of the industry across the board, from musicians to agents to managers to bartenders to production staff," says Morgan Margolis, CEO/President of Knitting Factory Entertainment. "'I've got to do something else.' I saw a lot of that." Some never returned, causing a personnel shortage once live touring resumed.
All that affected live music venues, too. "We were shuffling around tour managers, production managers, box office personnel," says Margolis. He characterizes his company — active nationwide in venue operations, festivals, artist management, touring and more — as an "all hands on deck" operation. "I actually slung some drinks in Walla Walla at an Aaron Lewis concert," he says. 
Increased costs mean it's essential to run the leanest operation possible while maintaining quality. Margolis recalls the landscape when live music started coming back in 2022. "Vans and buses: everything was running out, even rental cars," he remembers. "And everything — generators, lighting rigs, staging rigs – was now 20-30 percent more expensive, because everybody was spread so thin."  
But like many in the business, Margolis simply made the best of things. "Personally, I was excited to be on the ground again," he says. "I wanted to be around people." 
After a nearly overwhelming surge of music artists getting back into live performance, he says that he is seeing a "more methodical" mindset taking hold. That compares to how he characterizes 2022: "Throw it all against the wall: we're going everywhere!"
Read more: Beyond Coachella: 10 Smaller Festivals Beloved For Their Homegrown Vibes & Huge Lineups
Another new wrinkle: proposed rule changes by the United States Citizenship and Immigration Services (USCIS) would increase the costs to international musicians of obtaining a U.S. visa by as much as 260 percent. "The more these policies are made, the harder it is for us to share our music," says Sampa the Great. The Zambian singer/songwriter and rapper notes that the proposed changes will hit independent artists especially hard: "Touring is the only way our music gets heard globally."
Such across-the-board cost increases can mean that some international artists have to have tough conversations. If not through touring, Sampa the Great wonders, "How else do we connect with the people who support our music? And how else do we independent artists sustain our careers making music?"
Schilling admits that during the worst of the shutdown, he thought about retiring — and so did one of his biggest clients. Skynyrd began a farewell tour in 2018, which was ultimately cut short by the pandemic, prompting serious soul searching. "When everyone's livelihood was ripped out from under them, they decided 'We want to go out on our own terms.'" This year's tandem tour with ZZ Top puts things right, Schilling adds. 
That kind of thinking is widespread among the professionals who remain in the game post-COVID. From many working as venue owners to tour managers to crew to artists, the chance to get back on the road outweighs the challenges that they will inevitably encounter. There are many career paths easier than working in the live music industry, but few can compare with its rewards.
Changes Backstage And Post-Show
Before the pandemic, many touring artists arranged meet-and-greet sessions before or after their shows. They provided an opportunity for interaction between fans and artists, and represented an additional revenue stream for the artists. During the pandemic era, those sessions disappeared, even for the new shows that could still take place. Today, even while enforced social distancing has largely disappeared, the state of meet-and-greets is not what it was. 
"My last three artists aren't doing meet-and-greets, because there's still that concern of COVID," says David Norman, a longtime promoter, tour director, manager and accountant currently on tour with Evanescence; his past clients have included Prince, John Fogerty, Earth Wind & Fire, Green Day, Alicia Keys, Tyler, the Creator and many others. 
Norman points out that his artists take a financial hit by eliminating the meet-and-greets. "But it's better to be safe than sorry," he says, noting that a musician who tests positive for COVID can "shut down [performances] for weeks. Then you have to reroute [the tour], and refund money to people who aren't able to come to rescheduled shows."
Others take a different approach. "Lynyrd Skynyrd will do meet-and-greets," says Schilling, adding that his team "wants to get back to as normal as we possibly can, as fast as we possibly can." André Cholmondeley is a musician, longtime tour manager and tech support professional who worked as guitar tech for Yes guitarist Steve Howe. 
Before 2020, "if you bought the meet-and-greet package, you could shake their hands," he says. "There were lots of hugs and pictures." Now the experience involves more waving and fist-bumping. Foreigner, meanwhile, has recently swapped meet-and-greets for Q&A sessions. "Everybody has a great time, and the band is not bored with it because it's different every night," says Phil Carson, the band's Tour Manager. 
Life away from the audience has changed, too. 
"One major change across the board is the huge difference in catering," says Cholmondeley, who has recently toured with Pat Metheny and Ani DiFranco. Before COVID, touring artists and their crews would typically find a buffet backstage. "We order a lot more food now," Cholmondeley explains. "You get a couple of menus texted to you each day."
Carson notes that the band has found an alternative solution that works for them. "Our singer Kelly Hansen is a chef who won an episode of Food Network's 'Chopped,'" he says with pride. "He's got a whole kitchen range on our tour bus. He makes breakfast, he makes tacos after the show." 
Carson readily admits that such an approach stands in sharp contrast to rock'n'roll road dining in the '70s. "Back then," he says with a hearty laugh, "it was a few lines of coke and a bottle of Jack Daniel's!"
Bridging The Gap
Beginning in March 2020, the cancellations and disruptions brought upon by the pandemic reverberated throughout the live music industry. But as the business sector enters the third quarter of 2023, the focus is once again on the future, and guarded optimism is the prevailing perspective. 
Festival season is officially underway, with Coachella wrapping up two weekends of massive-scale excitement, and a host of other events slated throughout the summer promising an active several months for touring musicians and crews. Taylor Swift's Eras tour is selling out fast, while Beyoncé's Renaissance tour has only just begun (to much fanfare, as expected). It seems as if touring as we once knew it is falling back into place. 
Even with her focus on recording — she counts two albums, an EP, two mixtapes and nearly 30 singles — Sampa the Great emphasizes the appeal of live music for both audience and entertainer. 
"Performing is the best way to connect with an audience," she says. "You're translating your music from audio to something visual, something physical. It bridges that gap from just hearing an artist or seeing them on social [media] to actually experiencing the artist." 
TXT, Blackpink, Aespa & More: Here Are All The K-Pop Tours And Events You Can Catch This Summer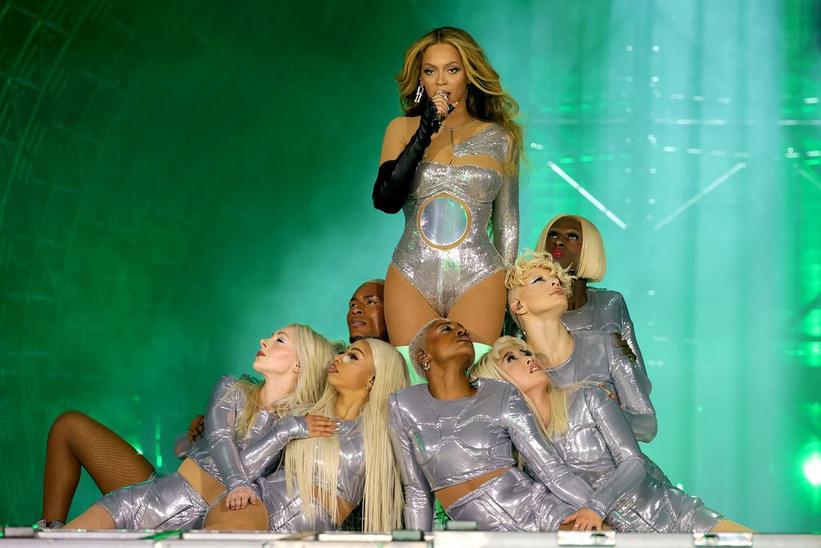 Beyoncé performs onstage during the opening night of her Renaissance World Tour at Friends Arena on May 10, 2023, in Stockholm, Sweden.
Photo: Kevin Mazur/Getty Images for Parkwood
news
Beyoncé Kicks Off Her Renaissance World Tour In Stockholm, Sweden: Watch Performance And Stage Videos, See Photos, View The Setlist & More
Beyoncé returned to the stage with her hotly anticipated Renaissance World Tour, which saw the singer perform a three-hour set that included multiple live debuts of 'Renaissance' tracks and other classics.
GRAMMYs
/
May 11, 2023 - 04:05 am
BeyHive assemble: The moment has finally arrived. Beyoncé officially kicked off her 56-date Renaissance World Tour tonight in Stockholm, Sweden. Launching with a sold-out show at the Friends Arena in the Swedish capital, the tour marks Queen Bey's first tour in nearly five years and first solo tour in seven years. The world tour is in support of her GRAMMY-winning and history-making 2022 album, Renaissance, and also marks the first time she performed songs from the album on stage. 
Across a three-hour, 36-song set, which was split into seven acts, Beyoncé delivered an expansive, dazzling set spanning her broad and celebrated discography, including many live debuts of Renaissance tracks like "CUFF IT," "BREAK MY SOUL," "PLASTIC OFF THE SOFA," "VIRGO'S GROOVE," and many more. She also performed several Beyoncé classics like "Run the World (Girls)," her Megan Thee Stallion collab "Savage Remix," "Crazy in Love," "Formation," and more.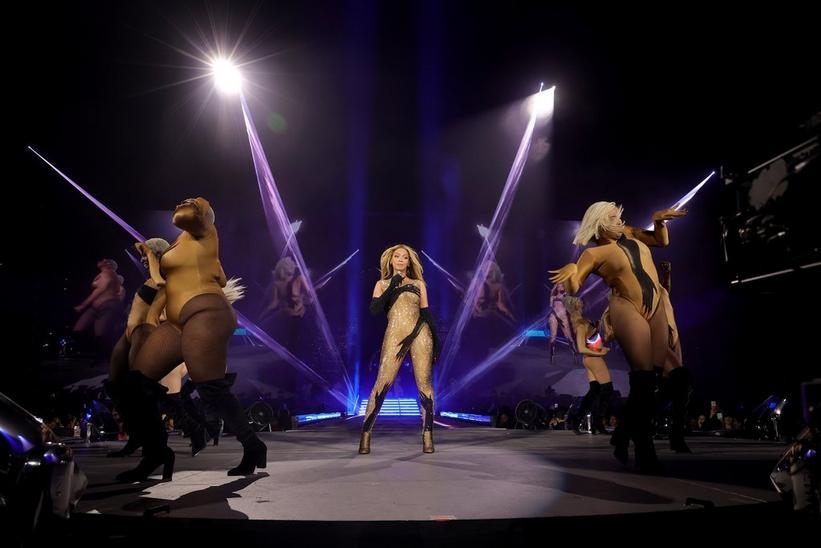 Beyoncé performs onstage during the opening night of her Renaissance World Tour at Friends Arena on May 10, 2023, in Stockholm, Sweden | Photo: Kevin Mazur/Getty Images for Parkwood
Released last July, Renaissance is Beyoncé's seventh solo album, all of which have topped the U.S charts. Renaissance garnered Beyoncé eight of her nine GRAMMY nominations at the 2023 GRAMMYs; she was also nominated for Best Song Written For Visual Media for her original song "Be Alive" from the film King Richard.
Read More: A Timeline Of Beyoncé's GRAMMY Moments, From Her First Win With Destiny's Child to Making History With 'Renaissance'
At the 2023 GRAMMYs, she took home four GRAMMY Awards — including Best Dance/Electronic Recording for "Break My Soul," Best Dance/Electronic Music Album for Renaissance, Best Traditional R&B Performance for "Plastic Off The Sofa," and Best R&B Song for "Cuff It" — setting the record as the artist with the most GRAMMY wins of all time. When nominations for the 2023 GRAMMYs were announced last November, she was the most nominated artist for that GRAMMY Award year; she is currently tied with her husband and occasional music partner, Jay-Z, for the most GRAMMY nominations ever, counting 88 nominations each.
Beyoncé's Renaissance World Tour continues across Europe through late June and then heads to North America in July.
Below, check out the full setlist, view photos, watch videos, and see fan reactions from the BeyHive from the first night of Beyonce's Renaissance World Tour.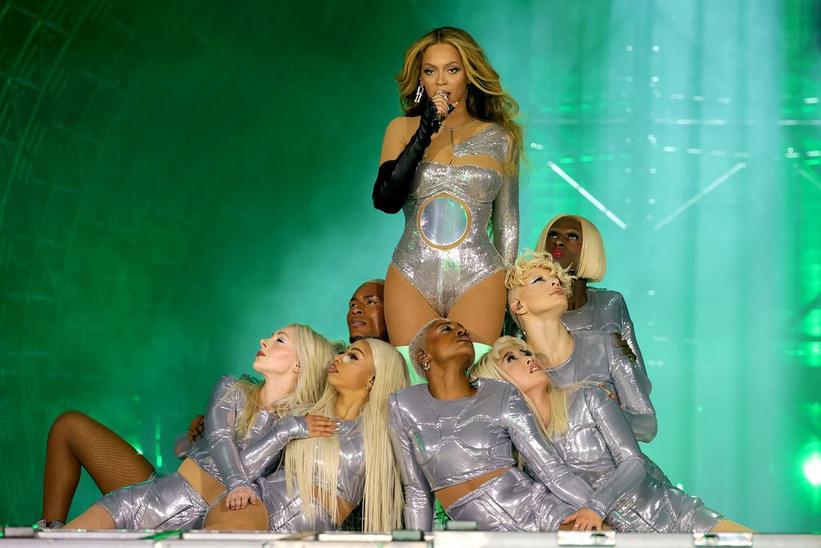 Beyoncé performs onstage during the opening night of her Renaissance World Tour at Friends Arena on May 10, 2023, in Stockholm, Sweden | Photo: Kevin Mazur/Getty Images for Parkwood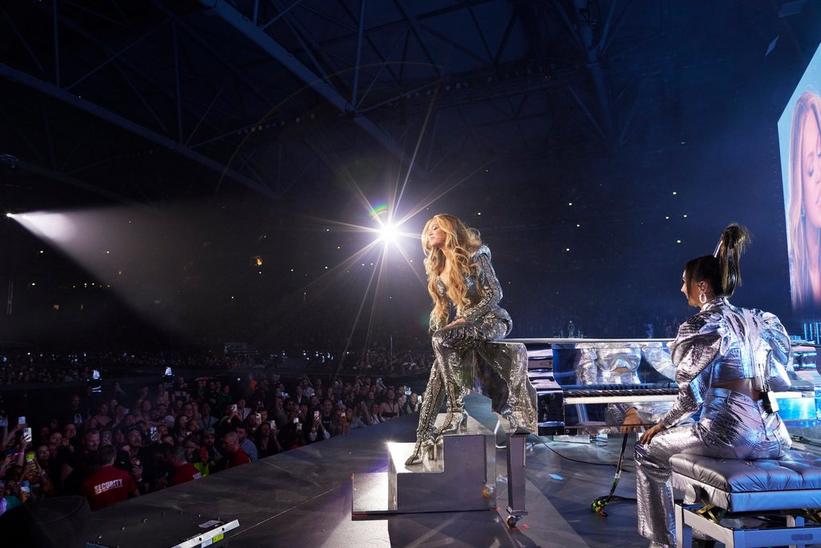 Beyoncé performs onstage during the opening night of her Renaissance World Tour at Friends Arena on May 10, 2023, in Stockholm, Sweden | Photo: Andrew White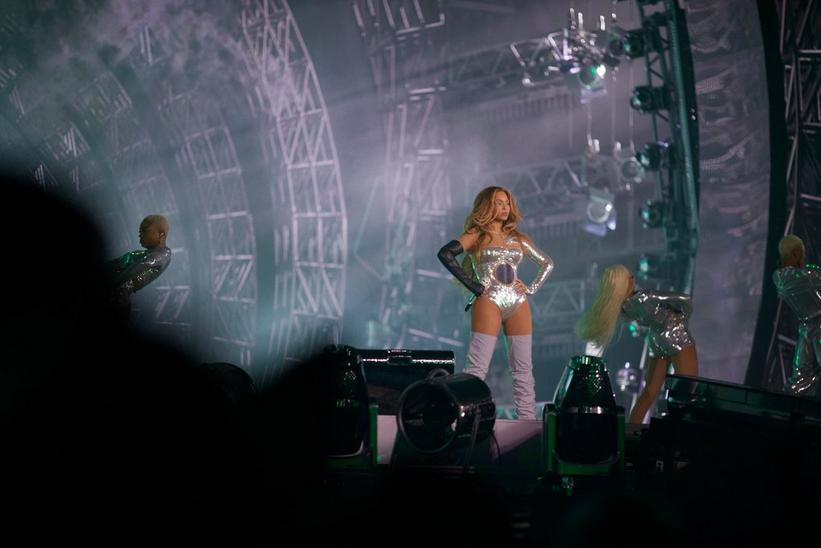 Beyoncé performs onstage during the opening night of her Renaissance World Tour at Friends Arena on May 10, 2023, in Stockholm, Sweden | Photo: Andrew White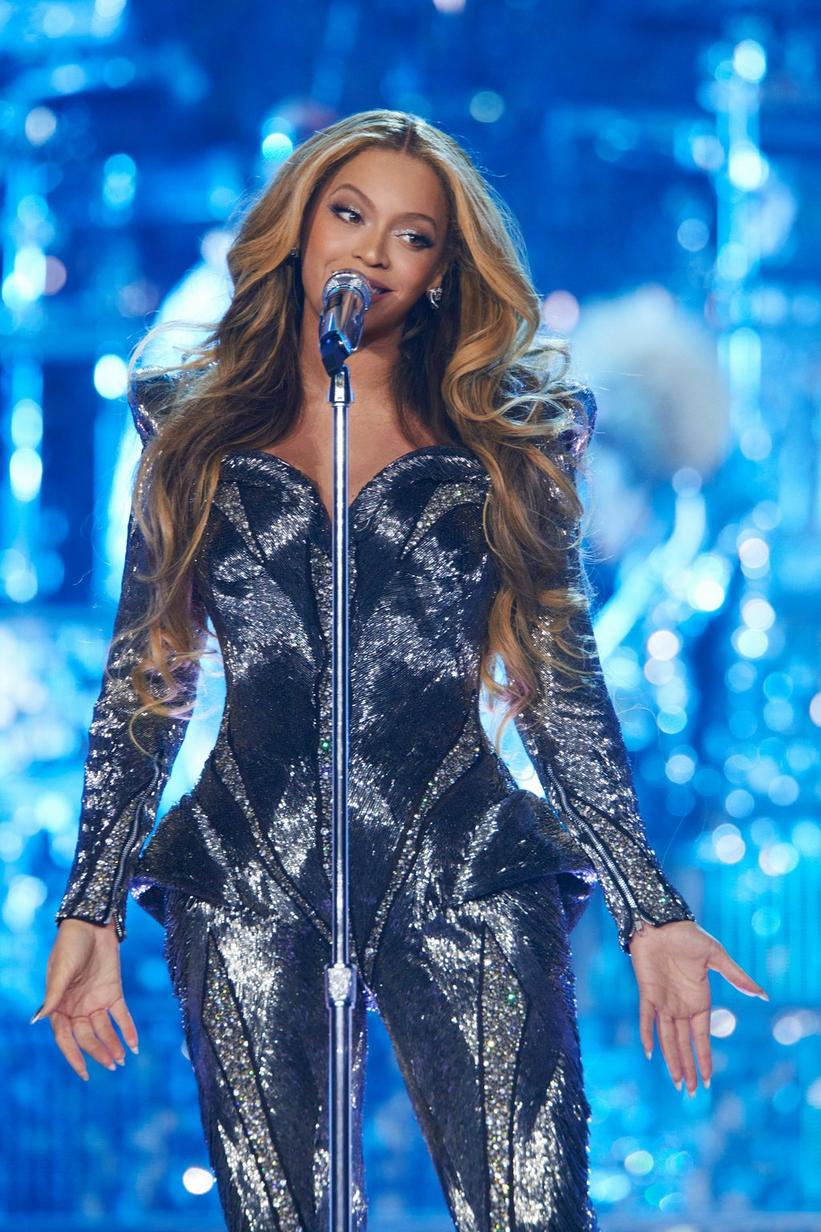 Beyoncé performs onstage during the opening night of her Renaissance World Tour at Friends Arena on May 10, 2023, in Stockholm, Sweden | Photo: Mason Poole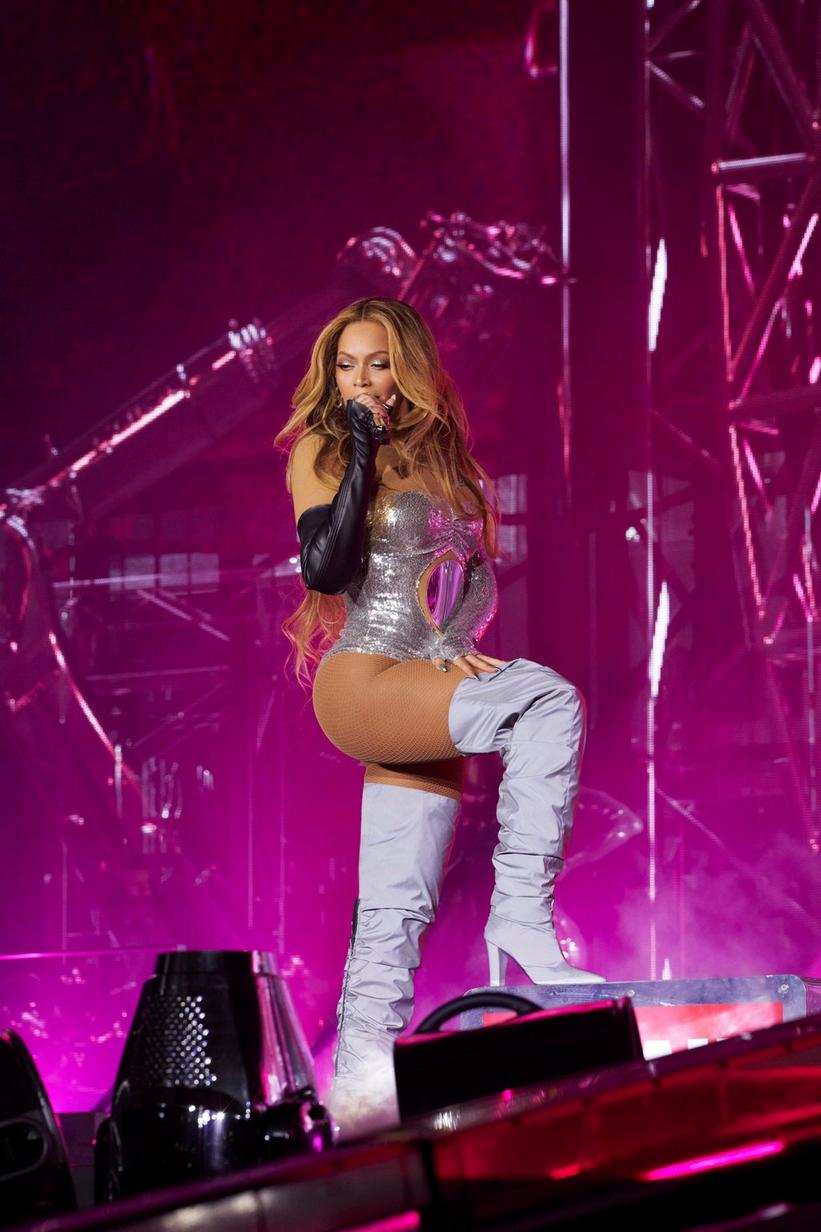 Beyoncé performs onstage during the opening night of her Renaissance World Tour at Friends Arena on May 10, 2023, in Stockholm, Sweden | Photo: Mason Poole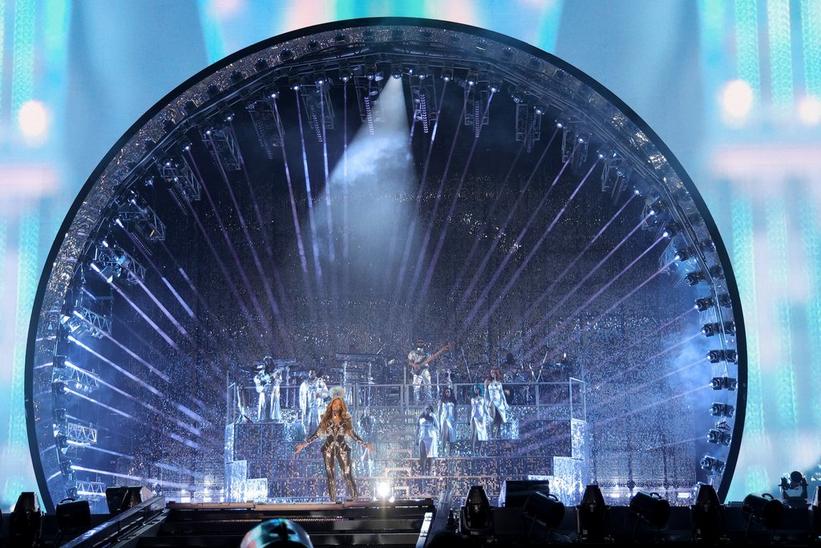 Beyoncé performs onstage during the opening night of her Renaissance World Tour at Friends Arena on May 10, 2023, in Stockholm, Sweden | Photo: Kevin Mazur/Getty Images for Parkwood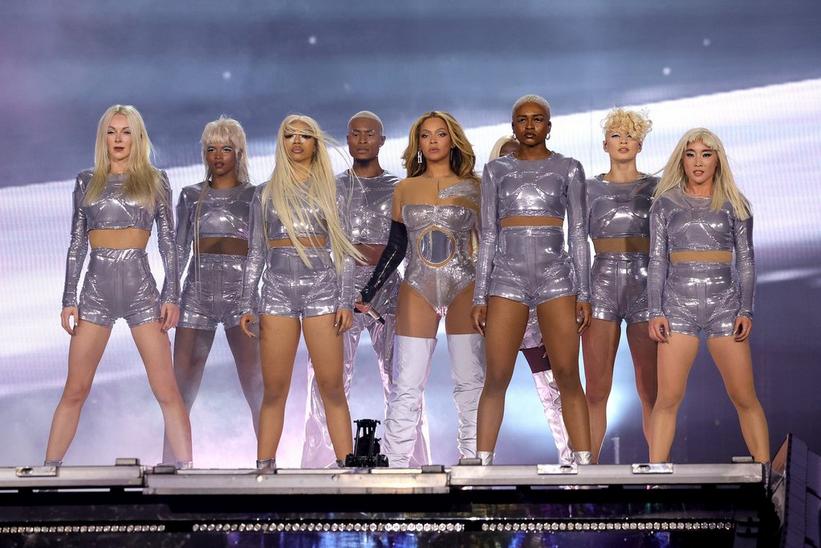 Beyoncé performs onstage during the opening night of her Renaissance World Tour at Friends Arena on May 10, 2023, in Stockholm, Sweden | Photo: Kevin Mazur/Getty Images for Parkwood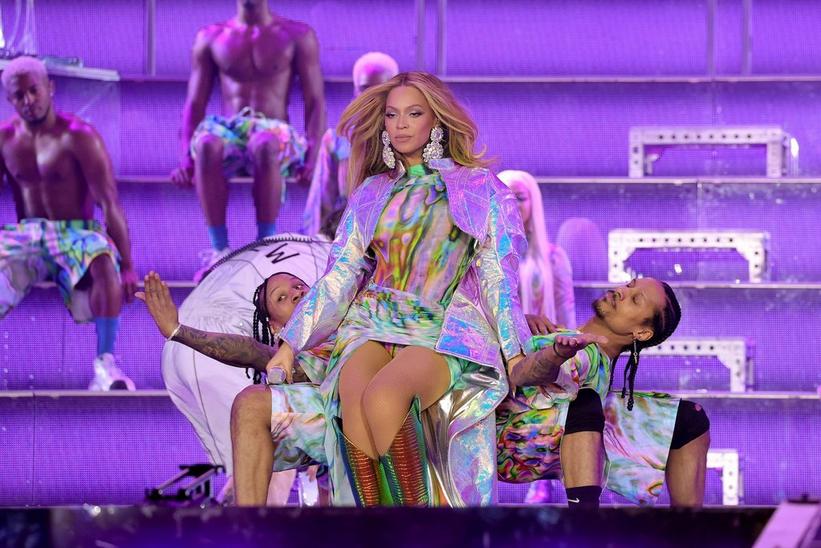 Beyoncé performs onstage during the opening night of her Renaissance World Tour at Friends Arena on May 10, 2023, in Stockholm, Sweden | Photo: Kevin Mazur/Getty Images for Parkwood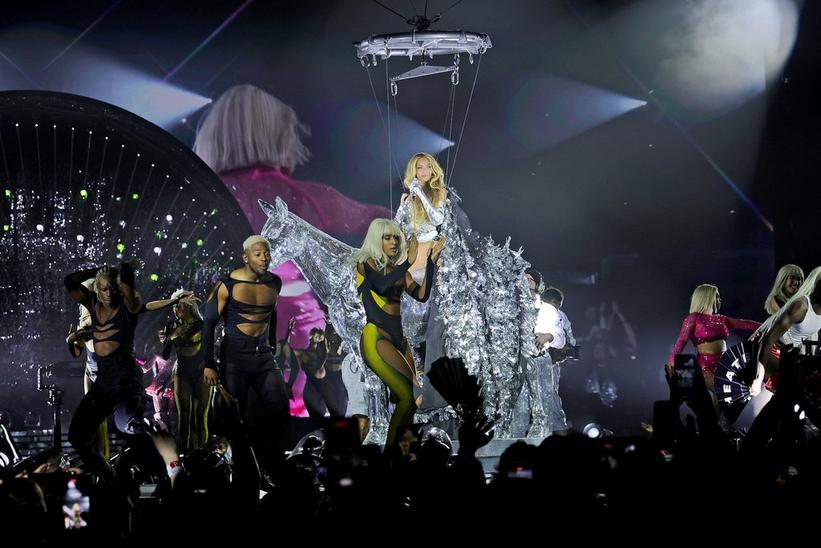 Beyoncé performs onstage during the opening night of her Renaissance World Tour at Friends Arena on May 10, 2023, in Stockholm, Sweden | Photo: Kevin Mazur/Getty Images for Parkwood
Setlist
Opening Act
The Signboard (Video Introduction)
Dangerously in Love 2 (Live Debut - Shortened)
Flaws and All
1+1
I'm Goin' Down (Mary J. Blige cover)
I Care
RENAISSANCE
RENAISSANCE (Video Introduction) 
I'M THAT GIRL (Live Debut - Extended spoken intro)
COZY (Live Debut)
ALIEN SUPERSTAR (Live Debut)
Lift Off (JAY Z & Kanye West cover)
7/11 (Dancers Interlude)
MOTHERBOARD
MOTHERBOARD (Video Interlude)
CUFF IT (Live Debut)
ENERGY(Live Debut)
BREAK MY SOUL (Live Debut)
OPULENCE
OPULENCE (Video Interlude)
Formation (Shortened)
Diva (Shortened)
Run the World (Girls) (Shortened)
MY POWER (Live Debut - Shortened)
BLACK PARADE (Live Debut)
Savage (Remix) (Megan Thee Stallion cover) (Live Debut)
Partition (Shortened)
ANOINTED
ANOINTED (Video Interlude)
CHURCH GIRL(Live Debut)
Get Me Bodied (Shortened)
Before I Let Go (Maze featuring Frankie Beverly cover)
Rather Die Young
Love on Top
Crazy in Love
Freedom(Band Jam. Interlude)
ANOINTED - PT. 2
Love Hangover (Diana Ross song) (Sung by the choristers)
PLASTIC OFF THE SOFA (Live Debut)
VIRGO'S GROOVE (Live Debut)
Naughty Girl
MOVE (Live Debut)
HEATED (Live Debut)
MEGAMIX
THIQUE (Live Debut)
ALL UP IN YOUR MIND (Live Debut)
Drunk in Love
MIND CONTROL
MIND CONTROL (Video Interlude)
AMERICA HAS A PROBLEM (Live Debut)
PURE/HONEY (Live Debut)
SUMMER RENAISSANCE (Live Debut)
How Many GRAMMYs Has Beyoncé Won? 10 Questions About The 'Renaissance' Singer Answered