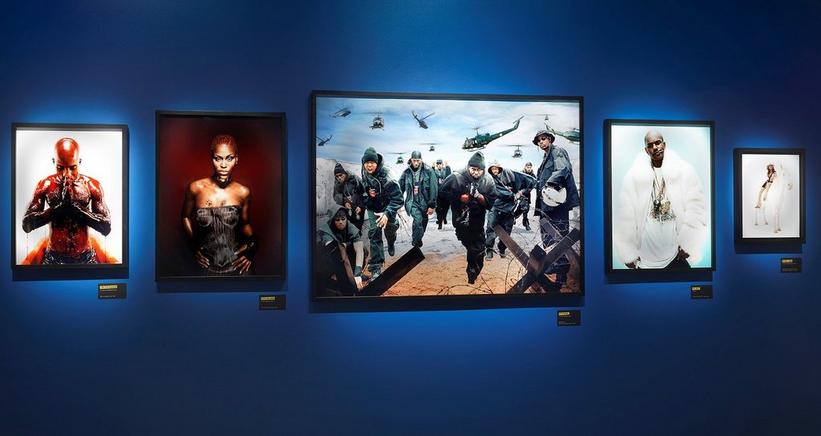 A gallery wall inside Fotografiska's "Hip-Hop: Conscious, Unconscious" exhibit in New York City
Photo courtesy of Fotografiska 
list
10 Must-See Exhibitions And Activations Celebrating The 50th Anniversary Of Hip-Hop
In honor of hip-hop's golden anniversary, check out 10 must-see exhibits, activations and programs that celebrate the history and enduring legacy of the boundary-pushing genre.
GRAMMYs
/
May 15, 2023 - 01:04 pm
On Aug. 11, 1973, Clive Campbell, an 18-year-old performer known by the stage name DJ Kool Herc, and his sister Cindy co-organized a school fundraiser that became widely credited as the birthplace of hip-hop. From that Bronx apartment building community room emerged a wide-reaching movement that not only changed the lives of the artists who helped the genre evolve, but the lives of fans who summarily immersed themselves in the sound and culture of hip-hop.
Fifty years later, hip-hop has weaved itself into the cultural fabric of the world. Elements of the genre can be found throughout fashion, film, photography, dance, technology, language and art. Beyond its cultural impact, hip-hop serves as a platform for artists to highlight social concerns, such as discrimination, mental health issues, police brutality, and the inequalities that marginalized communities face. And by speaking truth to power, countless emcees and music makers have given a voice to the voiceless through their art. 
Celebrations surrounding the golden anniversary of hip-hop have been going on throughout 2023, though many will ramp up this summer to coincide with the 50th anniversary of Kool Herc and Cindy's original Bronx jam. Here are 10 exhibitions, events and activations that celebrate the artistry, history, impact and evolution of the cultural movement.
Through May 20
Nas' Mass Appeal Records has partnered with Fotografiska New York for a hip-hop photography exhibition that explores four of the genre's core elements: rapping, DJing, breakdancing and graffiti.   
Featuring 200 portraits, "Conscious, Unconscious" takes visitors through five decades of hip-hop (1972–2022), highlighting little-known connections between different artists and offering a closer look at pioneering women emcees, the various subcultures that arose across the country, and the gender disparities that exist within the male-dominated industry.  
"We made a thoughtful effort to have the presence of women accurately represented, not overtly singling them out in any way," exhibit Co-Curator Sacha Jenkins said in a statement. "You'll turn a corner and there will be a stunning portrait of Eve or a rare and intimate shot of Lil' Kim that most visitors won't have seen before."
June 11
From Breaking to Belly and Eight Mile, hip-hop cinema has helped extend the genre's global reach by fusing sound with entertaining narratives that allow viewers to immerse themselves in the culture. To commemorate the 40th anniversary of Wild Style — the first hip-hop motion picture — the National Hip-Hop Museum will  hold a screening at Zero Space NYC on June 11 in conjunction with Five Points Fest. 
Director Charlie Ahearn and cast members will attend the event, which will also feature DJ sets and live graffiti painting.
Through July 16
Mobile technology and the emergence of social media in the aughts helped bring hip-hop to the world, further cementing it as a major cultural influence. The Baltimore Museum of Art's "The Culture" exhibit explores the intersection between art, fashion, technology, and music over the past 20 years. 
The exhibit features paintings, sculptures, fashion, music videos and memorabilia, including the Vivienne Westwood buffalo hat Pharrell donned for the 2014 GRAMMYs and one of Virgil Abloh's last collaborations with Louis Vuitton. 
Through June 24
This five-month-long series curated by Lynnée Denise explores the connectivity of Black music, tracking the African diaspora through performances, screenings, and curated conversations on themes like kinship, sacred traditions, Afrofuturism, literature and liberation. 
At Harlem's Caribbean Cultural Center African Diaspora Institute, visitors can take a walk down memory lane at the "Through the Lens" exhibition, which explores different elements of Black music. Black-and-white photos captured by documentarians Joe Conzo Jr. showcase hip-hop and Latin music in New York in the 1970s and '80s, while Malik Yusef Cumbo's portraits feature the likes of Snoop Dogg and reggae singer Dawn Penn.​​
Through June 30
At a pop-up in the Bronx for the forthcoming Universal Hip-Hop Museum, visitors can take an interactive trip through hip-hop's golden era — 1986–1990 — in an exhibit focusing on the five pillars of the cultural movement: MCng, DJing, breakdancing, aerosol art, and knowledge. The exhibition includes original artwork, a giant interactive boombox, platinum plaques, sneakers, all-access passes, fliers, posters, recording equipment, Adidas sweatsuits worn by Run DMC, and a notepad with original lyrics from beatboxing pioneer Biz Markie and more.
"We're providing visitors with a sneak preview of what we're doing with the museum that opens in 2024," Rocky Bucano, president of the UHMM, told Billboard. "And for me personally, the responsibility of making sure that we have a space to amplify and magnify and inform people all around the world about what hip-hop actually is, is so important."
Aug. 11 - TBD
Prolific emcee and preservationist KRS-One is marking the golden anniversary by hosting a series of events at the birthplace of hip-hop: the community center at 1520 Sedgwick Avenue in the Bronx, where DJ Kool Herc held the fundraiser that would spawn one of the most impactful cultural movements of the last century. 
"The 50th Anniversary of Hip Hop is a global movement that speaks to the grit, voice, and power of how it came to be in the first place — we used our voices when they tried to silence us. We used our creativity when they tried to stifle us. We created the culture because we wanted to stand out and stand up for our artistry," the rapper said in a statement. "Hip Hop is the people's movement. I am excited to showcase this to the world in the space where it all began at 1520 Sedgwick in the Community Center. It feels right to be here, where it all began."
Upcoming events include educational and historical programs, photo exhibits, a logo-making competition and a series of Hip-Hop Kultural Specialist courses taught by KRS-One. 
Aug. 12
In homage to the school fundraiser-turned-neighborhood block party that birthed the movement, the Smithsonian's National Museum of African American History and Culture in Washington D.C. will host its second-annual hip-hop block party this summer. 
"The origins of hip-hop and rap rest in community where people gathered together in basements, on street corners, neighborhood dance parties and community shows to tell the stories of the people and places that brought it to life in a language all its own," Dwandalyn Reece, associate director for curatorial affairs at NMAAHC, said in a statement about the 2022 event.
Attendees can enjoy live musical performances, immersive art, interactive graffiti and breakdancing activities, and an outdoor exhibition of hip-hop artifacts. And it wouldn't be an epic summer party without good eats: The museum's Club Café will be cooking up a hip-hop-inspired menu to mark the occasion. 
Last year's inaugural celebration featured dance workshops, a panel discussion with hip-hop trailblazers Bun B, Roxanne Shanté, and Chuck D, performances from J.Period, D Smoke, DJ Heat and The Halluci Nation and a late-night dance party with a live set from Salt-n-Pepa's DJ Spinderella.  
Through Jan. 7, 2024
Seattle's Museum of Pop Culture's "Contact High" exhibit highlights hip-hop's vibrant aesthetic, showcasing more than 170 images from the genre's 50-year history. 
With photos dating back to the '70s, there's a little something for everyone to enjoy, but '90s hip-hop and R&B fans in particular, will love this collection. Among the exhibit's images are never-before-seen contact sheets and photos of the genre's biggest stars like Aaliyah, Wu-Tang Clan, Notorious B.I.G., Diddy, Tupac Shakur, Beastie Boys and more.
Ongoing
Run-DMC helped bring street style to the mainstream with their 1986 ode to Adidas, and sneakers have since become interlinked with the genre and its artists — from Eazy E's love for Nike Cortez to Nelly's "Air Forces Ones." This immersive exhibition at Mana Contemporary in Jersey City, New Jersey chronicles hip-hop's long-running relationship with sneakers and how notable emcees helped propel different brands to commercial success.  
Curated by avid sneaker collector Sean Williams, "From the Feet Up" features 50 sneakers designed and worn by various artists, including Public Enemy's "Fear of a Black Planet" Pumas, De La Soul's collab with Nike, as well as kicks worn by Beyoncé, Tupac and more. Visitors can also view the 2015 sneaker-culture documentary Laced Up in the backroom gallery after checking out the exhibit.
Ongoing
Nashville's National Museum of African American Music will celebrate the culture all year long with an interactive exhibit that examines the origins of hip-hop, how music makers used technology, like sampling, to evolve the sound as well as the socio-political messages that many artists incorporated into their lyrics. 
Visitors also get the chance to create their own custom beats inside the exhibit as they learn about the genre's pioneers. 
10 Crucial Hip-Hop Albums Turning 30 In 2023: 'Enter The Wu-Tang,' 'DoggyStyle,' 'Buhloone Mindstate' & More
(L-R) James Hetfield, Kirk Hammett of Metallica performing in 2003
Photo: Brian Rasic/Getty Images
list
5 Revealing Facts About Metallica's 'St. Anger': 20 Years On, The Controversial Album Sounds Better Than You Think
Get beyond the snark about the snare sound and the lack of guitar solos, and 'St. Anger' sounds like a refreshing mid-career reset for the heavy metal lifers.
GRAMMYs
/
Jun 5, 2023 - 06:43 pm
Since its release in 2003, there's been a consistent (pingy) drumbeat of chatter about Metallica's St. Anger.
The quixotic snare sound — which bassist and producer Bob Rock claimed he spent about 15 minutes crafting — is central to the St. Anger discourse; a Google search for "metallica st. anger snare" yields about 661,000 results. As for why the eight-time GRAMMY winners uncharacteristically nixed guitar solos? That question yields millions of hits.
Then there's the 2004 documentary Some Kind of Monster, one of the most uncomfortably revealing portraits of a rock band engulfed in a mid-life crisis. Memorable moments abound, but for one scene alone — drummer Lars Ulrich's Middle Earth-looking dad hearing a take, and telling his son to "delete that" — the film is a must-watch.
Given the controversial status St. Anger has accrued, it may seem like the metal community may want to, well, delete it. While your mileage may vary, this hotly debated album shouldn't be consigned to any internet-snark dustbin.
Listening with the benefit of temporal distance, tracks like "Frantic," "Some Kind of Monster" and "The Unnamed Feeling" sound raw and alive — perhaps of their time, given its adjacency to then-ascendant nü metal. Ultimately, they conjure the sensation of a reset, rather than a capitulation to trends. 
Today, St. Anger seems to hew less to the reputation it's engineered, and more to Rock's characterization of the thing: "To me, this album sounds like four guys in a garage getting together and writing rock songs. There was really no time to get amazing performances out of James. We liked the raw performances… we just did it, boom, and that was it."
To mark the 20th anniversary of St. Anger, here are five facts about the album.
Metallica Started The Album In An Old Army Barracks
By 2001, Metallica hadn't released an album of original material in almost five years, since 1997's Reload (a follow-up to the previous year's Load). 
While these sessions ground to a halt due to personal upheaval and frontman James Hetfield heading to rehab — and the band later continued work at a new studio in San Rafael, California — this no-nonsense setting befitted the unvarnished quality of the music.
Bassist Jason Newsted Left The Band Early On
Newsted was the second bassist for Metallica, after the tragic 1986 death of Cliff Burton. Newsted's departure came the month they began St. Anger, which destabilized progress on the album.
"Due to private and personal reasons, and the physical damage that I have done to myself over the years while playing the music that I love, I must step away from the band," Newsted said in a statement. "This is the most difficult decision of my life, made in the best interest of my family, myself, and the continued growth of Metallica."
St. Anger

Represented Intense Catharsis For James Hetfield
As Hetfield put it, St. Anger was a valve for which to release intense psychological pressure.
"There's a lot of passion in this. There's two years of condensed emotion in this," he told Metal Edge magazine at the time. "We've gone through a lot of personal changes, struggles, epiphanies, it's deep. It's so deep lyrically and musically… It's so hard to talk about, you really need to hear it."
Accordingly, St. Anger is nothing if not visceral — and two decades haven't sanded off those sharp edges.
As

St. Anger

's Recording Wound Down, Robert Trujillo Joined On Bass
While producer Bob Rock recorded the bass parts on St. Anger, his instrumental involvement 
would prove to be transitional; Robert Trujillo joined Metallica on bass in February 2001. 
Having played on all ensuing Metallica albums, 2008's Death Magnetic, 2016's Hardwired… to Self Destruct and 2023's 72 Seasons — all of which were warmly received by critics — Trujillo is now the longest-serving bassist in Metallica.
Critics Were Polarized, Then As With Now
While some contemporaneous critics knocked St. Anger as everything from "an ungodly mess" to having "underwent more processing than cat food," not everyone characterized it that way. 
Allmusic called it a "punishing, unflinching document of internal struggle"; Rolling Stone said "there's an authenticity to St. Anger's fury that none of the band's rap-metal followers can touch."
As for the band themselves, they've seemingly come to accept St. Anger, warts and all. 
"There are things I would like to change on some of the records, but it gives them so much character that you can't change them," Hetfield said in 2017. "St. Anger could use a little less tin snare drum, but those things are what make those records part of our history."
Unflinching, daring and unpolished, St. Anger is one of the ultimate "line in the sand" albums in heavy music history. Whatever your perception of this ugly-duckling entry is, take its 20-year anniversary as an opportunity to revisit its fury with fresh ears.
How Many GRAMMYs Have Metallica Won? Ahead Of New Album '72 Seasons': 6 Questions Answered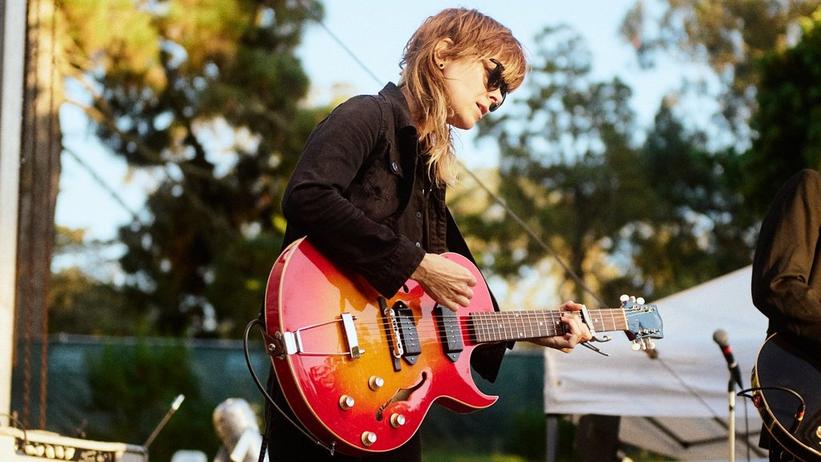 video
Herbal Tea & White Sofas: River Shook Reveal Their Biggest Struggle On Tour
While traveling the world, Sarah Shook & the Disarmers' lead vocalist River Shook is faced with one burning dilemma: finding a high-quality banana.
GRAMMYs
/
Jun 5, 2023 - 05:00 pm
In the typical fashion of touring rock stars, Sarah Shook & the Disarmers' lead vocalist River Shook prefers an assortment of fruits and vegetables: hummus, baby carrots, baby peppers, and salsa. "It's nice to have some snacks that are a step up from gas station snacks," Shook says in this episode of Herbal Tea & White Sofas.
However, the most difficult healthy food to find is bananas, as Shook reveals: "In my experience, the bananas are half raw, green and half way too ripe. I don't know how gas stations do that because I haven't encountered that anywhere else." 
Sarah Shook & the Disarmers aren't just on their best behavior with clean eating habits — they also make sure to treat every green room with the utmost respect.
"We just played someplace with a special note in the tour doc that was like, 'No inappropriate behavior backstage,'" Shook recounts. "And we were like, 'What? What are people doing back here? I don't want to know. I'm good.'"
Through everything, the most important aspect of touring for Shook is being able to show their authentic self. "Even the oldest of the songs that we're still performing are so personal to me because they come from my life experience [...] The closeness of the band shines through our music and through our live performances."
Press play on the video above to hear more about River Shook's touring lifestyle, and check back to GRAMMY.com for more new episodes of Herbal Tea & White Sofas.
11 Essential Dave Matthews Band Songs: From "What Would You Say" To "Madman's Eyes"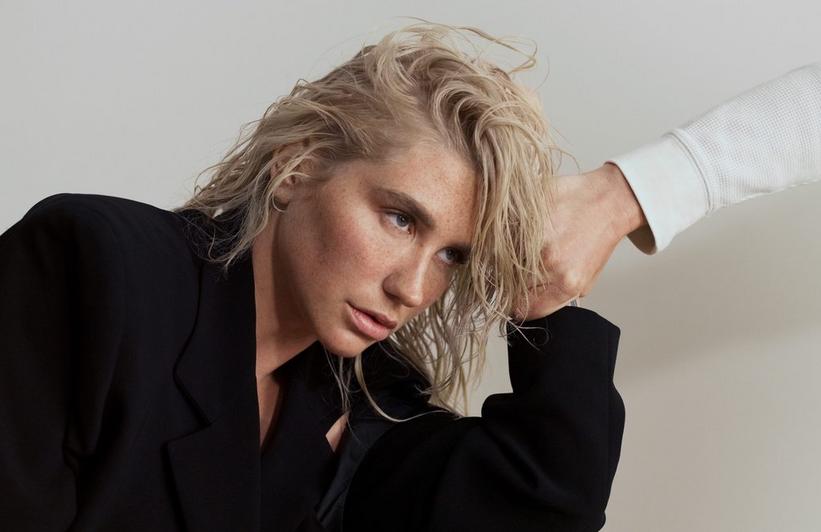 interview
Kesha Reveals The 10 Most Important Songs Of Her Career, From "Tik Tok" To "Eat The Acid"
The pop hitmaker looks back on the singles and deep cuts that spawned some of the funniest memories as well as personal growth — and how it all led to her fifth studio album, 'Gag Order.'
GRAMMYs
/
Jun 5, 2023 - 02:51 pm
Upon listening to Kesha's new album, Gag Order, one thing is abundantly and immediately clear: She's not the same girl the world met in 2009.
While Gag Order is less upbeat than Kesha's previous albums, it's  the most introspective and vulnerable she's been as a songwriter. But all makes sense; this is a girl who has been through very public trauma and health struggles, who has finally broken through and found hope on the other side. Even still, she hasn't lost sight of the girl who once brushed her teeth with a bottle of Jack. 
"There are three albums I know in the history of my life that I have put every fiber of my f—ing being into — Animal, Rainbow, and now Gag Order," Kesha tells GRAMMY.com. "I'm incredibly proud of what [Gag Order] is, and who I've become through the process of it."
She refers to Gag Order as an "emotional exorcism," which is an undeniably accurate description of the album's dark, yet cathartic narrative. It feels like the deliverance Kesha has been building up to since 2017's Rainbow, and the older, wiser sister to the quirky character in 2010's Animal. And though Gag Order may have a different sound, Kesha is adamant that every stage of her career has played a role in getting her to this point — even if it has been an "emotional roller coaster."
To celebrate Gag Order's release, Kesha looked back at her entire discography and selected 10 songs that feel the most important to her story — whether they involved funny moments, career highlights, a special creation process, or a favorite live moment. Read the singer's picks below, and learn why songs like "Blow," "Praying" and "Happy" are crucial to the fabric of Kesha.
"Tik Tok,"

Animal

(2009)
I was on a long plane ride from L.A. to London. It was the first time I got the upgrade to business class, and I remember thinking like, Oh my god, does this mean I made it?
Right behind me, there were these two kids, and they were being so annoying the whole trip — for like 13 hours, screaming and singing. And I remember turning to the person next to me, who was my manager at the time, and I was like, "Oh my god, these kids are so..." and then they started singing "Tik Tok," and I was like, "...cute."
I just started laughing. And I thought to myself, Well, I'm listening to two 5-year-olds sing about brushing their teeth with a bottle of Jack, so I love them now.
I went from playing a club in L.A. called the Echo to about 20 people, and "Tik Tok" came out, and my next gig was Lollapalooza, and there was a sea of people at the stage. And I was really confused. I thought maybe they had shown up for the wrong stage. And then when I started playing, everyone was singing "Tik Tok" to me, and it was so overwhelmingly exciting. That was another moment where I was like, "Oh, this is about to change the trajectory of what my life's gonna look like now."
And then "The Simpsons" redid the intro to [the show], but with "Tik Tok" — and I think at that point, they'd never done that before. I'm not sure if they have done it again. But I just remember being like, "I think I did something that is hitting the zeitgeist in a particular way that I had not bargained for."
"Blow,"

Cannibal

(2010)
It's such a fun song, and I remember making the video for that with James Van Der Beek. And it was such a funny memory, because in the original idea for the video, we were supposed to kiss, but instead, we both decided it would be infinitely weirder to, like, eat cheese.
It was random, and he is the nicest guy in the world. Obviously incredibly talented, but so kind and so cool. It was such a wonderful experience working with him because he was really on board with making it as weird as we think it is. I was really pleased with how weird that video came out.
Playing that song live is one of my favorite experiences, because it's [the part of] my live show where I get to assault the world with glitter. I always have my trusted glitter backpack that I've had since 2008. I had a custom-built glitter backpack, which was the bane of the existence of the people I toured with because it would explode all of the time. Everyone had glitter everywhere to the point where they were getting upset. They were like, "I found the f—ing glitter in my belly button!" and I was like, "I don't know what to tell you about that, I'm really sorry." 
"Cannibal,"

Cannibal

(2010)
I was just so pleased with my pen game on that one. Also, I wrote that with my mom, so it was just really funny writing this kind of dark, deranged song with your mom about eating people. I came from her, so she's as deranged as I am. That, like, sums up our relationship.
When I play it live, I've strapped my dancers to a S&M, like, kink cross, and pulled their heart out, and then proceeded to cover my face with fake blood — like, indulge in the cannibalistic routine of eating one of my dancers. My favorite moments of every show I've ever played is the glitter assault and the cannibalism routine. 
It's been really cool watching people on TikTok kind of reconnect with that song. I feel like it had this major resurgence like a year or two ago where everyone was doing moves to it. I always appreciate the "Cannibal" love.
"Bastards,"

Rainbow

(2017)
I was walking into my old house, and I had this, like, overwhelming urge to pick up the guitar. I sat on my bed and wrote that song really quickly, by myself. That song was so f—ing special to me. I knew I wanted it to open the album.
The Rainbow album was when I made the switch to step over into strength and power. I love when that flip happens in the process of making an album, because there's usually self reflection, a little bit of self doubt, feeling sorry for myself, sadness, and then the moment that switches into the fuck you territory is when things really get good.
I am like any human. I don't like reading negative things about myself. But at some point, it turns from beating myself up and hating myself into this self defiance in who I am. And if you don't like me, then f— you. All my haters should know that they fuel some of my best songs.
Playing that song live, I love it when all my fans put their phone lights up and sing with me. Because it feels like this anthem of existence and pride in who you are, and really, not only surviving, but celebrating who you are, and not allowing other people's opinions to get the best of you. I really love playing it, because it's, like, an ocean of lights, and that kind of feels like you're swimming in this ocean of love. 
"Praying,"

Rainbow

(2017)
"Praying" is, pretty indescribably, one of the highlights of my career. That was such a defiant song, and it's the most eloquent, graceful, beautiful song that I've ever heard. There's so much emotion to it, but at the soul of that song, it's standing in me knowing exactly who I am and what I stand for.
I will forever and eternally be grateful to that song. I feel like that was a cosmic interpretation from the universe that was gifted to me and the co-writers of that song. It was just the perfect combination for, in my mind, the best, most graceful f— you song that's ever existed. And I'm not like a megalomaniac narcissist, but I feel like having some distance from it, I can really see that now. 
"Praying" set a new bar for me. "Praying" became the song that I try to beat every time I write a song, because I was so impressed with what me and the other writers did.
Coming from a music family, it's like our lineage. And as a songwriter, I feel like I can make my ancestors proud with certain moments in my career. And "Praying" was definitely one of them.
"Raising Hell,"

High Road

(2020)
That song was so much fun. That was kind of a reclaiming of my joy in a time where I didn't feel very entitled to have joy. I felt like the joy was not mine for the taking, and this was me stealing it back without permission.*
I'm a good person, with a love for, like, the bad and fun side of life. I think that I wanted to celebrate that instead of shaming myself, because I feel like everybody needs some level of badness to really enjoy life.
"Raising Hell" was a moment for me, especially making the video. That was so cathartic, because I got to celebrate the song, but I also got to make this amazing narrative video with Luke Guilford, where I got to be the character I've always dreamt of being — a cross between, like, an evangelical preacher, a murderer and a bandit.
There was a scene that got cut out when I'm dragging my a—— of a husband's dead body across the ground. I was actually dragging like 100 pounds in this tarp, and I remember just gutterally screaming for three minutes. We wanted to include it in the video, but it just seemed so psychotic that everybody else was like, "We can't have three minutes of you screaming." And I was like, "But why not?" [Laughs]
I'm gonna remember that scene forever, because it was so cathartic to drag a dead body across the room screaming. I don't know what [it was] about it, but it forever will be one of my favorite moments in my career.
"Eat The Acid,"

Gag Order

(2023)
That's a direct quote from my mom. She said, "Don't ever eat the acid, you don't want to be changed like it changed me." She told me that when I was really young, and I still to this day have never eaten acid. That's the irony of the whole album, because that was the catalyst for my new album.
The night before I wrote that song, I was just having all of this anxiety, and really feeling destabilized in this collective trauma that was the past couple years for the entirety of the world. I had this spiritual awakening, ego death, psycho magic — that's what I call that night. And I had this full visual experience and conversation with what I now look at as the source energy. 
I truly felt like that was a psychotic breakdown, but then I talked to my therapist, and she said, "No, congratulations, that's a spiritual awakening." So I just decided, on this album, to lean into it, and really go into what that experience was. I wanted the song and the album to sound like how I was feeling.
I really wanted to end the song with confidence and power. It's this journey of disassembling to reassemble, and breaking down the illusion to create a new beginning — a rebirth. And by the end, kind of the final statement I'm making is, Now all I'm going to focus on, I realize now, is to be happy. All of the external validation, and these things that I always thought I wanted, they look differently than how I had expected. My focus, instead of obtaining fame, fortune houses, cars, boyfriends, online love, or anything material, is more learning to love myself and come to peace with my past and opening up a blank slate for my future."
"Eat The Acid" is the first song I wrote for the album. It was kind of an undeniable moment where I thought, this was really different, and I don't know if anybody is going to like this. But this is what being an artist is, and if I get the great pleasure of being an artist this lifetime, it would be a disservice to myself, and anybody that spends the time listening to my music, to not be completely honest with where I'm at. Because every album and every song is like a tiny chapter in the book of who I am. It's going to be what survives long after I'm dead.
"Hate Me Harder,"

Gag Order

(2023)
That was the pivoting moment of the album in finding my strength. That was one of the first songs I wrote at this little mini writing camp with Justin Tranter at his mountain home. There were eight writers sitting around in his basement. We're all sitting on the ground, and I just remember telling them, "I really want this strong anthem, about how I have endured so much hate in my career at this point. I'm so happy to be at a point where it almost fuels me."
Sitting in a room full of eight people screaming "Hate me harder," I was envisioning doing that [with] an arena of my fans. It feels so powerful and so strong. 
"Only Love Can Save Us Now,"

Gag Order

(2023)
The song that opened up the album was "Eat the Acid," and the song that anchored the album was "Only Love." Because throughout the emotional roller coaster that I was going through while making [Gag Order], I kept going back to the mantra of "only love can save us now." That's my mantra for the state of affairs in the world, that's my mantra for all of my interpersonal relationships — to try to lead with love, even though you're in the midst of all these other emotions. So it's the anchor, and it's really the heart of the album.
We were sitting at Shangri La, Rick Rubin's studio in a chapel, and I just had been so intensely on the emotional side of things on this album, so I went in one day and we banged this song out so fast. I kind of addressed everything that's going on in the world in this really concise idea that there's pain, and then there's the render. So the verses are pain and anger, and then the choruses are surrender and hope. 
I remember texting Rick Rubin saying, "Oh my gosh. I think my new song is gonna make you poop." And he said, "Yay!" [Laughs] And then I said, "Did you poop?" And he said, "Yes!" I'm pretty sure that meant he liked it.
"Happy,"

Gag Order

(2023)
"Happy" is my rebirth. "Happy" is the blank slate. "Happy" is me walking out of the wreckage of who I've been and what I've gone through.
Happiness is my purpose now, whereas before it may have been tied to validation and material things — accomplishments and numbers, and stats, and cars, and clothes, and brands. "Happy" is now what I try to embody in every single thing I do, in every breath I take, in every sentence I say. Not only do I want to be happy, but I wish that for everybody else because I feel like there would be a lot less pain and violence in the world if we were all happy. So that's kind of me opening up to my future.
I could see myself never putting out an album again, or putting out an album in six months. I have no idea where I'm headed. All I know is that in everything I do, I want to not only be happy, and lead with happiness and love. 
I think that was what the experience of Gag Order was — realizing I have no control, so I might as well do this emotional exorcism, so I can truly be reborn. So I'm kind of just open to the universe to see where it takes me. And I'm really excited to see where that is, whereas before I felt like I had to be held to a standard of who I was. Now, I feel like I don't have to be held to any standards, it's all an illusion. I'm wildly curious what the universe has in store for me next, and I have no f—ing idea what that is.
Listen To GRAMMY.com's LGBTQIA+ Pride Month 2023 Playlist Featuring Demi Lovato, Sam Smith, Kim Petras, Frank Ocean, Omar Apollo & More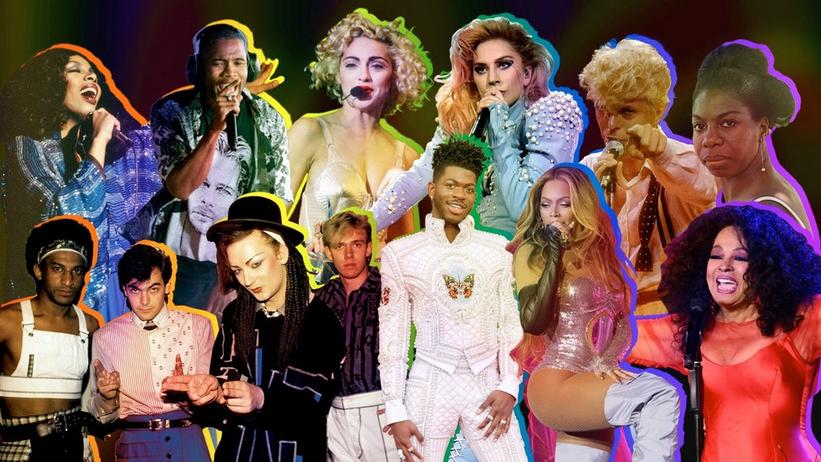 (Top row) Donna Summer, Frank Ocean, Madonna, Lady Gaga, David Bowie, Nina Simone (Bottom row) Culture Club, Lil Nas X, Beyonce, Diana Ross
Photos: Michael Ochs Archives/Getty Images; Visionhaus#GP/Corbis via Getty Images; Gie Knaeps/Getty Images; Kevin Mazur/Getty Images for Live Nation; Robin Platzer/Getty Images; Photo by David Redfern/Redferns; Mason Poole Ebet Roberts/Redferns; Amy Sussman/Getty Images; PATRICK T. FALLON/AFP via Getty Images
feature
The Evolution Of The Queer Anthem: From Judy Garland To Lady Gaga & Lil Nas X
Music is a creative tool of liberation, with queer communities finding meaning — overt or otherwise — in songs by a myriad of artists. GRAMMY.com unpacks the long history of queer anthems, from a 1920s cabaret to the top of the charts.
GRAMMYs
/
Jun 5, 2023 - 01:50 pm
When a young Judy Garland sang "Somewhere Over the Rainbow" in 1939, dreaming of a more exciting, joyous and colorful life elsewhere, few might have known that her words would go on to inspire generations of queer people who found a glimmer of freedom where "the dreams that you dare to dream really do come true."
For decades, if not longer, music has continued to serve as a creative tool of liberation, with queer communities finding meaning — overt or otherwise — in songs either written directly for them or appropriated from the work of (seemingly) straight artists. Often with time, but occasionally immediately, such music becomes a queer anthem. While pride in one's identity has often been a central theme, these anthems have also tackled the communal trauma — from the HIV/AIDS epidemic to discrimination that continues to this day. 
As the messages and musical styles have adapted with the times, what's most powerful in the evolution of queer anthems is just how much more openly gay they have become. An increasing number of artists are able to unabashedly express their identity, including in genres that have been traditionally reticent or hostile to minorities. Tracing the history of the queer anthem provides an opportunity to see how far the LGBTQ+  community has come, and how creative expression can be used to fight for rights that are still being threatened. 
Press play on the Spotify playlist below, or visit Apple Music, Pandora or Amazon Music for an accompanying playlist of queer anthems.
In Glitter Up the Dark: How Pop Music Broke the Binary, music writer Sasha Geffen explores the history of queer anthems past and present.
"I think it's important to honor these ancestors in the queer narrative and point to how things don't always go from worse to better," Geffen tells GRAMMY.com. "Right now in our current historical moment, where we're seeing a lot of closing in and that can be really scary, but there has always kind of been this pulsing and there has always been the survival." 
A Global Musical Movement
In fact, "Somewhere Over the Rainbow" wasn't even the first gay anthem. One of the earliest is the 1920 German cabaret number "Das lila Lied" ("The Lavender Song"), a clear product of the relative sexual freedom of the Weimar Republic. Written around the time of sexologist Magnus Hirschfeld hosting the First International Conference for Sexual Reform, the song recognized the struggles queer people faced while also declaring, "and still most of us are proud/ to be cut from different cloth!"
In Europe, musicals provided sly opportunities to explore queer themes, notably the work of English playwright Noël Coward, whose hidden sexuality was expressed in unrequited love songs such as "Mad About the Boy'' and "If Love Were All." In the United States, Black women defined many of these early queer anthems, notably Ma Rainey and Billie Holiday, with "Prove It on Me Blues" and "Easy Living," respectively. As Geffen says, their music was "playful and raunchy and it sold." 
Holiday and Rainey, along with her prodigy, Bessie Smith, were all bisexual — an identity that along with their race and gender threatened their professional careers. They faced not only social ostracization, but also legal threats due to their sexuality. Yet these pioneers still expressed their emotions openly, as Ma Rainey sings on "Prove It on Me Blues": "I went out last night with a crowd of my friends'/It must've been women, 'cause I don't like no men/ Wear my clothes just like a fan/ Talk to the gals just like any old man."
The war years and social conservative of the 1950s didn't see many lasting gay anthems, as white, male musicians appropriated and made famous the rebellious rock and roll sound of Black musicians. This was clear in songs like Little Richard's "Tutti Frutti" (with clear sexual undertones) and "Hound Dog" by Big Mamma Thornton, who wore men's clothes and has been appreciated for representing Black queerness. 
Through the sexual revolution of the mid-20th century, Black women continued to produce some of the most boundary-pushing music. Nina Simone switched the gender preference in her bubbly version of "My Baby Just Cares for Me" — from Lana Turner to… Liberace — and Diana Ross delivered a sultry take on "Ain't No Mountain High Enough," showing the depths someone is willing to go for their paramour. 
Yet it's impossible to include just one song by the disco diva in a compendium of queer anthems, overt or implied. The inspiration for 1980's "I'm Coming Out" actually came out of a New York gay bar: Famed songwriter Nile Rodgers went to the bathroom and noticed a group of Ross impersonators. As Rodgers told Billboard in 2011, "I ran outside and called Bernard [Edwards, his frequent collaborator] and told him about it and said, 'What if we recognize Diana Ross' really cool alignment with her fan base in the gay community?' So we sat down and wrote, 'I'm Coming Out.'"
During this period of second-wave feminism, songs of female empowerment were also adapted by the queer community, such as Lesley Gore's "You Don't Own Me" (Gore herself came out as a lesbian in 2005). Some male acts embraced all that defied social norms, whether around identity or sexuality (although some of their depictions of race and gender can be questioned): "Lola" by the Kinks, "Walk on the Wild Side" by Lou Reed and "Rebel Rebel" by David Bowie, whose glam rock pushed against boundaries in terms of gender presentation.
More so than any genre before it, the arrival of disco in the 1970s provided a soundtrack for the LGBTQ+ community. In fact, it could be said it was the first genre made for and by queer folks was disco, with high-rotation tracks like Donna Summer's "I Feel Love," Chaka Khan's "I'm Every Woman" or even ABBA's "Dancing Queen." But arguably the most powerful queer anthem was Gloria Gaynor's "I Will Survive," an unabashed tribute to overcoming against all odds that can still be heard blasting from Pride floats today. 
In maybe a less nuanced but equally impactful sense during this time, the Village People also played with gay sexual fantasies in both their appearance and music, notably with their songs "Macho Man" and "Y.M.C.A." While the camp was turned up to 11, the Village People's influence in bringing queer life to the mainstream cannot be underestimated.
Openly queer artists also began asserting themselves more than ever by the 1980s and the rise of synth pop, finding fans among straight and queer communities, often in a "you know if you know way," according to Geffen. The sound coming from British groups like Culture Club ("Do You Really Want to Hurt Me"), Soft Cell ("Tainted Love") or Bronski Beat ("Smalltown Boy") was inextricable from queerness; an uptempo beat and thematic undercurrent ran through many of the era's biggest pop songs. These artists were "talking about an experience that was very specific to the queer community — this idea of figuring out who you are and leaving home and not knowing where you're gonna be ending up and just trusting something out there might be better than what you've got," Geffen notes.
Also during the 1980s, queer anthems also began to proliferate beyond English-language music, proving that a desire to express queerness through music was universal. This was notably seen in Canadian-French artist Mylène Farmer's "Libertine" and "Sans contrefaçon" about embracing androgyny. And in the Spanish-speaking world, there was Alaska y Dinarama's "¿A quién le importa?" which translates to "who cares?" 
Anthems Rocked By Trauma
But this relative opening in terms of gay acceptance in popular culture was quickly shaken by the HIV/AIDS crisis, when queer anthems took on an even stronger political role. Whether it be Queen's "I Want to Break Free" or "Somebody to Love," Frankie Goes to Hollywood's "Relax" or Sylvester's "You Make Me Feel (Mighty Real)," these anthems were unabashed about expressing romantic feelings and sexual desire, as well as fighting back against violence, silence and stereotyping. 
Known for his falsetto voice, Sylvester was one of the leading voices in San Francisco's growing queer community before passing away from AIDS-related complications in 1988. His song "Stars" is one of Geffen's favorite queer anthems, particularly for how he conveyed both the joy and hardship of the queer experience. 
"He had such a powerful voice and powerful control over the subtleties of using it," Geffen continues. "There was this kind of melancholy that I can hear coming through sometimes of celebrating the world that you're in, this kind of sub-world inside the world where these forms of relationships are possible."
Read more: 'Spiceworld' At 25: How The Spice Girls' Feminine Enthusiasm & Camp Became A Beacon For Queer Youth
Female artists — many of whom were open allies of the queer community — also addressed the devastation of the epidemic. TLC's "Waterfalls" (a cautionary tale with a hopeful note to "believe in yourself") and Cyndi Lauper's "True Colors," a torch song to light the way in the darkest of times. Although, this relationship of seemingly straight artists to the queer community was not without faults. Madonna became a queer icon for her string of hits before kicking off the 1990s with "Vogue," a track that brought queer ballroom culture to a mainstream audience. While Madonna was clearly celebrating this art form, and giving a certain amount of recognition to those who created it, she was also making money off the talent and creativity of underrecognized queer communities of color.
Outside of mainstream music, the 1990s saw queer female artists asserting their identity, accompanied by the riot grrrl movement and Lilith Fair. These ranged from the Indigo Girls' reflective "Closer to Fine" to k.d. lang's yearnful "Constant Craving" to Bikini Kill's "Rebel Girl," "the queen of my world." 
The Sound Of A New Millennium
The turn of the millennium heralded the beginning of a more assertive acceptance, with anthems coming from sometimes unexpected sources: Christina Aguilera's "Beautiful," P!nk's "Raise Your Glass,'' Robyn's "Dancing on My Own" or Macklemore's "Same Love." With the political fight for marriage equality quickly gaining ground in the U.S., pop artists began responding with overtly pro-LGBTQAI+ messages in their music: Lady Gaga kicked off the 2010s with "Born This Way," with the theme that there is nothing abnormal about being queer.
 More recently, anthems have shed any need to hide their queerness through hidden messages or innuendos. Proudly queer artists are creating music clearly for their communities, and beyond: think Janelle Monae's ode to female pleasure "Pynk," Perfume Genius' searing "Queen" or Hayley Kiyoko's "Girls Like Girls," whose title says it all (and was followed up with the more cheerful anthem "for the girls"). 
Perhaps most notably, genres that have been slower to embrace LGBTQAI+ artists have also had their share of anthems. Rap in particular has embraced queer artists from Cupcakke ("LGBT") to Frank Ocean ("Channel") to Leikeli47's ​​("Attitude") to anything by Mykki Blanco. This also has been true in country: See Katie Pruitt's "Loving Her," Kacey Musgraves' "Follow Your Arrow'' or Orville Peck and his interpretation of "Smalltown Boy." This honoring of queer history and pioneers defines many modern queer anthems, perhaps most strongly in Beyoncé's Renaissance.
Read more: How Christina Aguilera's "Beautiful" Made An Important Statement About Acceptance — For Society And Herself
While her whole discography is full of bangers that have entered the queer pantheon, her latest release Renaissance is an ode to the queer and Black tradition of disco and house. Tracks like "COZY," an embrace of being "comfortable in my skin," quickly entered into heavy rotation at clubs around the world. Beyoncé has centered queer artists like Big Freedia, the queen of New Orleans bounce who wrote a powerful anthem in 2020's "Chasing Rainbows" featuring Kesha (who herself named an album Rainbow and released "We R Who We R" after a series of suicides of gay teens across the U.S.).
Most significantly, songs about the queer experience are now defining the careers of many artists and garnering them unprecedented large audiences. This is the case for MUNA with "Silk Chiffon," King Princess with "1950" Troy Sivan with "Bloom'' or even Sam Smith and Kim Petras with "Unholy." This last sexy jam bought Petras unprecedented acclaim after years in the music industry and made her the first openly trans person to win a GRAMMY Award.
This trend might be most clearly seen in the rise of Little Nas X, who grew up mastering the language and codes of the internet before breaking through and quite quickly coming out. Geffen highlights how he uses shock to garner attention and push back against the homophobic haters, like giving Satan a lap dance in the music video "MONTERO (Call Me By Your Name)."
"I think of Little Nas X as a troll who trolled his way to the top," says Geffen," knowing what people will respond to positively and what will piss people off."
Contrasting this increase in openly queer anthems and depictions of queer people in media is a sharp political reality: anti-trans laws proliferate in many states and lawmakers attempt to limit the rights of LGBTQ+ people, threatening many of the forward momentum in queer liberation. 
Read more: The Rise Of The Queer Pop Star In The 2010s
This moment in social and political history highlights the importance of an anthem, which  serves as a form of celebration and signaling of allegiance, as well as a salve against repression and motivation to continue the fight.
Of course, this list of queer anthems is far from exhaustive. Artists as diverse as the B-52s, Eurythmics, the Pet Shop Boys, Elton John, Cher, George Michael, RuPaul, Mariah Carey, Janet Jackson, the Smiths, Kylie Minogue, Brandi Carlile, Carley Rae Jepsen, Sufjan Stevens, SOPHIE, Taylor Swift and many, many others have released music that has deeply impacted the queer community. 
And really, any song can be a queer anthem if it speaks to someone on a personal level, providing a sense of connection and belonging. As Geffen notes, the magic occurs when a piece of music creates a moment of collective celebration or momentary bliss.
"There's nothing else quite like that feeling of the physical release of having a song run through you when it's also running through tons of other people who are in the crowd with you," they said, highlighting the power of that anxiety of whether you fit in dissolving away: "It opens a window into what's possible, in a world beyond the one we're in right now."
Queer Christian Artists Keep The Faith: How LGBTQ+ Musicians Are Redefining Praise Music