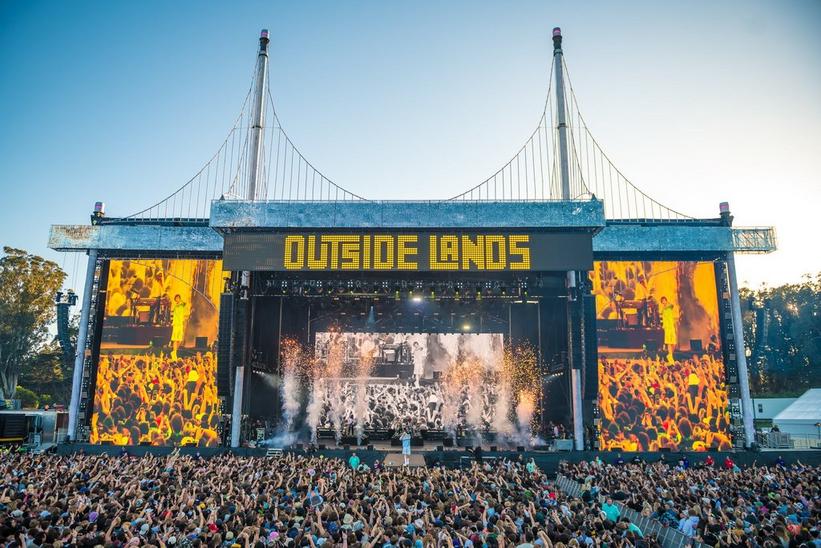 The Lands End stage at Outside Lands.
list
10 Moments From Outside Lands 2022: Kim Petras Covers Kate Bush, Larry June Gets Healthy & An Illegal Afterparty
San Francisco's Outside Lands Festival returned to Golden Gate Park for three days of sun-soaked sounds. From local rap and DJs, to "slut pop" and Pussy Riot, GRAMMY.com recaps three days of distinctly Bay Area joy.
GRAMMYs
/
Aug 8, 2022 - 09:10 pm
Outside Lands, which takes place in San Francisco's Golden Gate Park, is typically accompanied by foggy days and nights, a wintery music festival that takes place in the summertime. But sunny skies and temperatures into the '70s brought a brighter outlook and bolder outfits to this year's event on Aug. 5-7.
The festival, which began in 2008 and has taken place annually except for 2020, featured headliners SZA, Green Day and Post Malone at the top of an international lineup of DJs, artists and bands, plus extensive food and drink options and even a legal cannabis marketplace and consumption area. Here are some of the many notable moments that helped to make Outside Lands a delightful experience this year.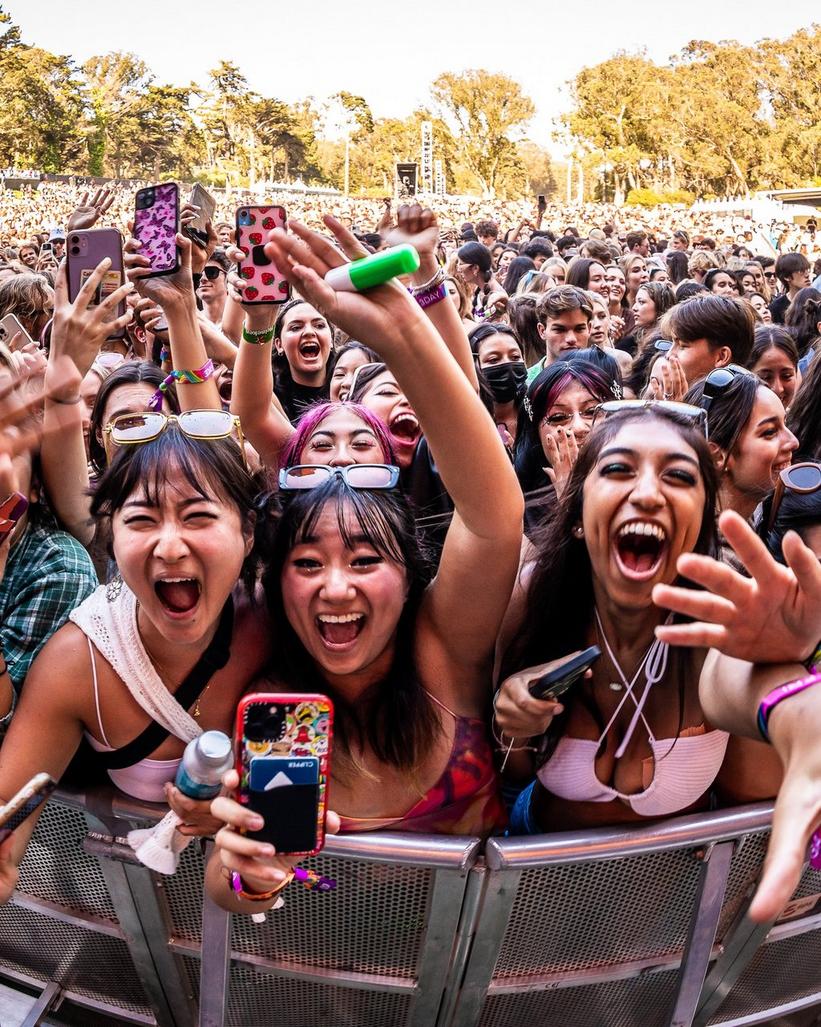 A sold-out crowd at Outside Lands' main stage. | Photo: Alive Coverage
DJ Umami Wins The Game
As the official DJ for the San Francisco Giants and the Golden State Warriors, DJ Umami knows how to rock stadiums with a smile. Her packed Friday afternoon performance at The House by Heineken — one of four areas at the festival that were dedicated to DJ sets — combined the explosive energy she has at those big sporting events with the hype of her bar and club gigs. Fran Boogie, her friend and frequent collaborator on the mic, offered the cherry on top with his vocal party-pumping punctuations.
Hiatus Kaiyote Slays The 4:20 Set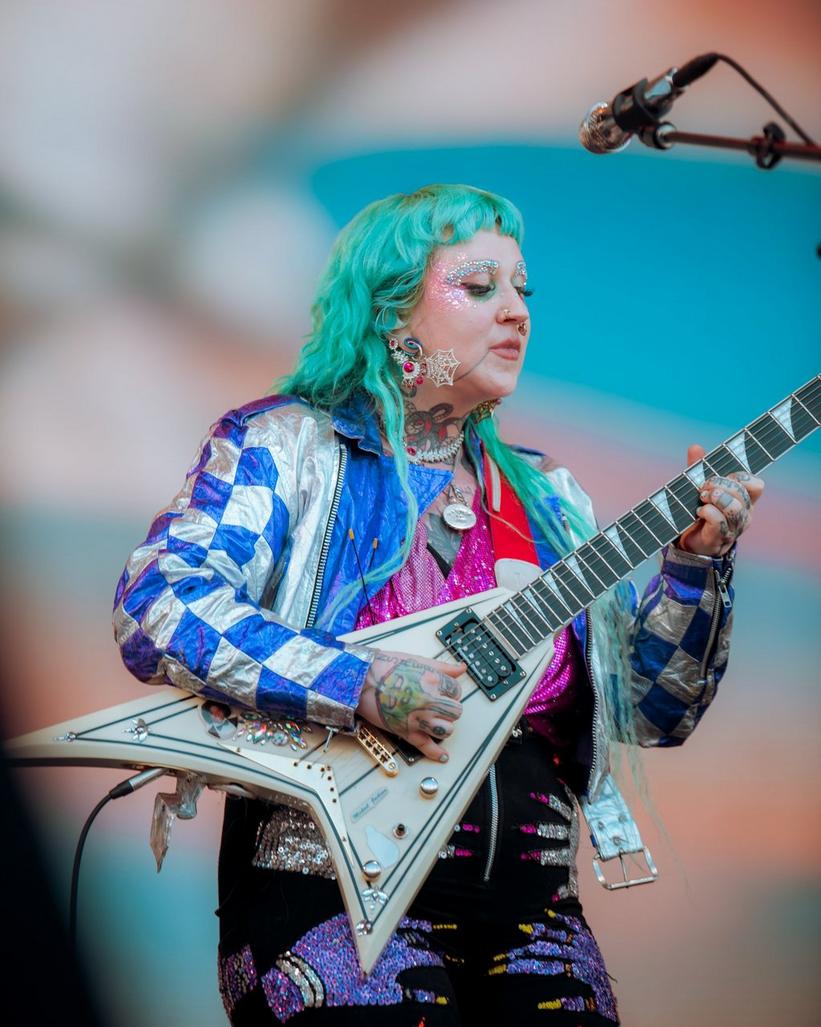 Nai Palm of Hiatus Kaiyote | Photo: Alive Coverage
The festival's Grass Lands area sold THC-infused beverages (including cans of weeded sparkling water by Pabst Blue Ribbon), edibles and cannabis flower. The smell in the air at 4:20 p.m. on Friday made it clear that Grass Lands was on track to sell millions of dollars of products, as it reportedly did in 2019.
Grass Lands was located close to the main stage, Lands End, where Australian jazz-funk act Hiatus Kaiyote must have received quite the 420 contact high. Singer Nai Palm led a set largely taken from the band's 2021 album, Mood Valiant, which was written when she was undergoing treatment for breast cancer. The soul survivor also effortlessly handled a cover of David Bowie's "Within You."
Lil Uzi Vert Looks Out For His Fans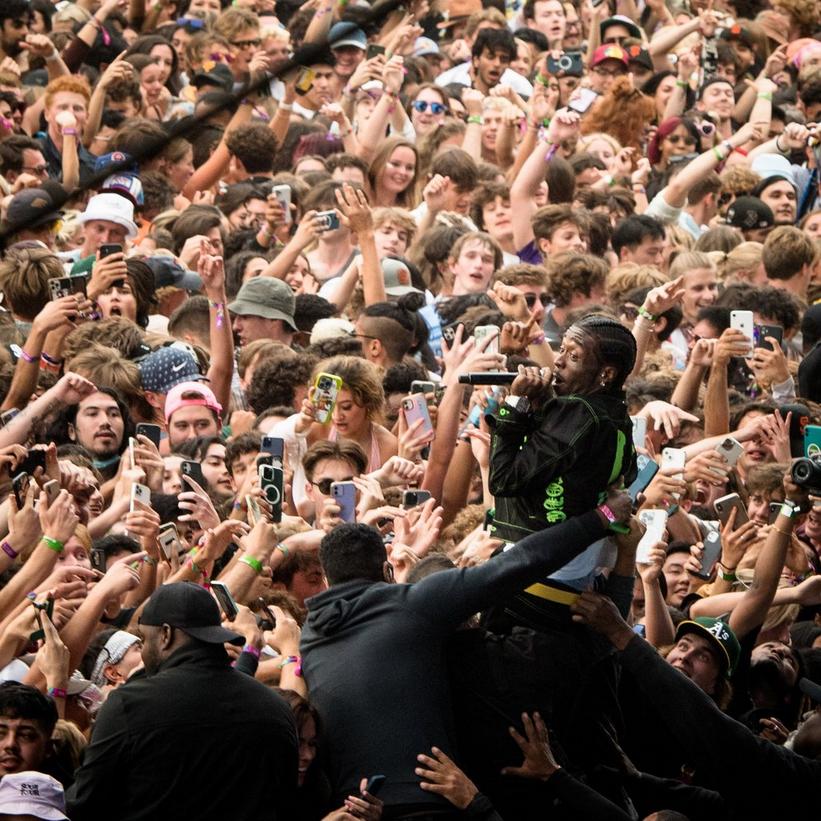 Lil Uzi Vert gets up close and personal. | Photo: Alive Coverage
GRAMMY nominee Lil Uzi Vert was careful to notice when the crowd at his Lands End performance got too squished together in front. At a few points during his 26-song set, he asked everybody to take three steps back before he'd start again.
"Then we can really open up," he said. Those pauses in the show appeared to work, giving people more room to throw their hands up and jump up and down instead of being involuntarily carried by the crowd.
He did his most-requested original songs, like "XO TOUR Llif3," "444+222" and "I KNOW," but also covered "WDYW" by Carnage and Playboy Carti's "Wokeuplikethis," the latter of which prompted an overzealous fan to jump on the stage, which Lil Uzi Vert handled with obvious love and grace.
Qbert And Shortkut Offer DJ Masterclasses
Nestled under trees, the intimate Cocktail Magic stage featured technically masterful freestyle sets from legendary local DJs Qbert and Shortkut on Friday and Saturday. With their schedules taking them to different places, the longtime friends rarely get to see each other these days, and Shortkut told their audience that they were having fun practicing together. 
The DJs played hip-hop, drum & bass, and electro beats and wittily conversed through the cadences of their improvised cuts and scratches over the top. After their Saturday show, they posed with girls in pickle costumes, a nod to their '90s world champion DJ battle crew name, Invisibl Skratch Piklz.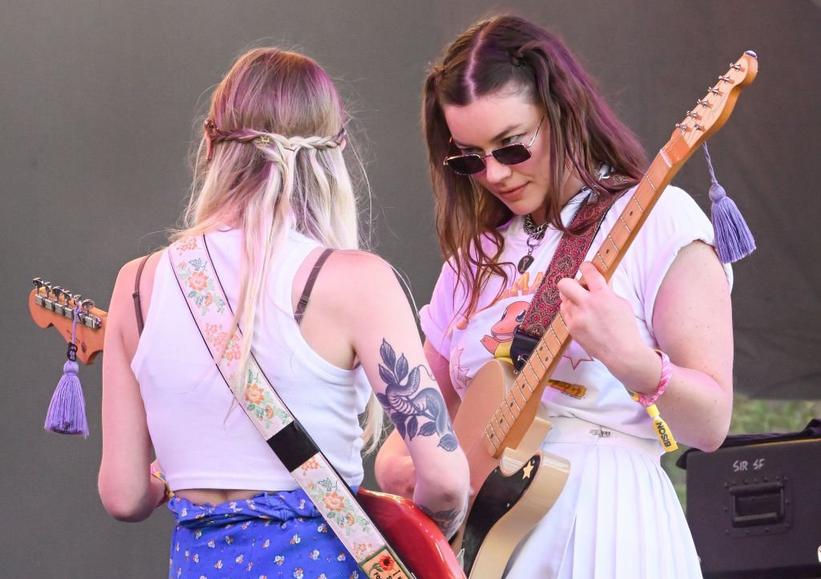 (L-R) Hester Chambers and Rhian Teasdale of Wet Leg. | Photo: Steve Jennings/Contributor
Wet Leg Gets Tiny Blue Babies… Again
One of the festival's true scheduling conflicts was having Russia's provocative Pussy Riot perform at the same time as buzzy English duo Wet Leg on Sunday, forcing tough choices and a strong desire to be two places at once. Those who chose Wet Leg at the Sutro stage were rewarded with a sunny set of songs from their self-titled debut album, including "Being in Love," "Wet Dream" and the purposefully misspelled "Chaise Longue." 
The audience also got the chance to bear witness to a rather strange mystery. In between songs, singer/guitarist Rhian Teasdale picked up tiny blue plastic babies that were thrown on stage. Wet Leg has no idea why they keep getting pelted with them.
"We get these every time we play in San Francisco!" marveled singer/guitarist Rhian Teasdale, holding up one of the tiny tots.
Baby Tate Wakes Up The Panhandle
Though Atlanta rapper Baby Tate (the daughter of GRAMMY-nominated singer Dionne Farris) appeared on Sunday's Panhandle stage — one of the smaller and traditionally sleepier performance areas at Outside Lands — she quickly drew a feverishly-bouncing crowd that foreshadows how confidently she'd fare on a main stage at the festival. 
DJ Sky Jetta introduced her with a quick flurry of surprising songs, including Miley Cyrus' "Party in the USA" and Panic! At The Disco's "I Write Sins Not Tragedies." Tate, 26, somehow matched the energy of those millennial classics with her own newer songs, like 2020's "Rainbow Cadillac," which contains an interpolation of Danity Kane's 2006 pop debut, "Show Stopper." 
Larry June Gets A Healthy Crowd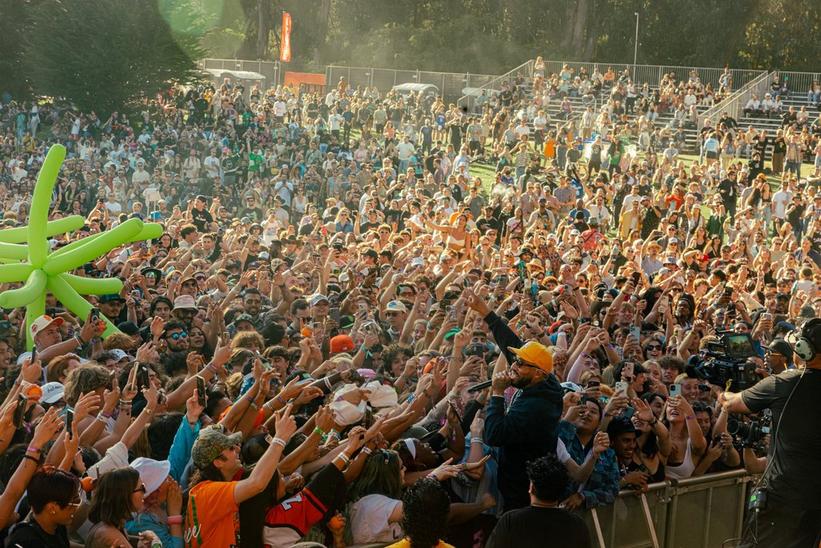 Local rapper Larry June | Photo: Alive Coverage
The only local rap artist booked at Outside Lands, San Francisco's Larry June didn't appear to have high expectations beforehand, telling SFGate, "I don't care if there's 100 people in my set, I just keep pushing. I don't even care about set times or whatever, I just do my thing and go home."
But thousands of people pushed through to see June perform what he calls a "healthy and organic experience" on Saturday with effortlessly cool songs like "Watering My Plants" and "Smoothies in 1991." He said the Outside Lands audience was his biggest and best crowd of all time.
Kim Petras Covers Kate Bush
"It's a scary f—ing time right now, especially for trans girls," said the German pop star Kim Petras on Sunday as a preface to her vocally strong, emotionally-charged cover of Kate Bush's "Running Up That Hill," which she made sure to note that she released months before the song's star turn on "Stranger Things." 
It was a sobering and tear jerking moment in what was otherwise a tight set of naughty and fun anthems, including "Slut Pop" and "Throat Goat," on the second biggest stage, Twin Peaks. 
Tater Tots Grow Up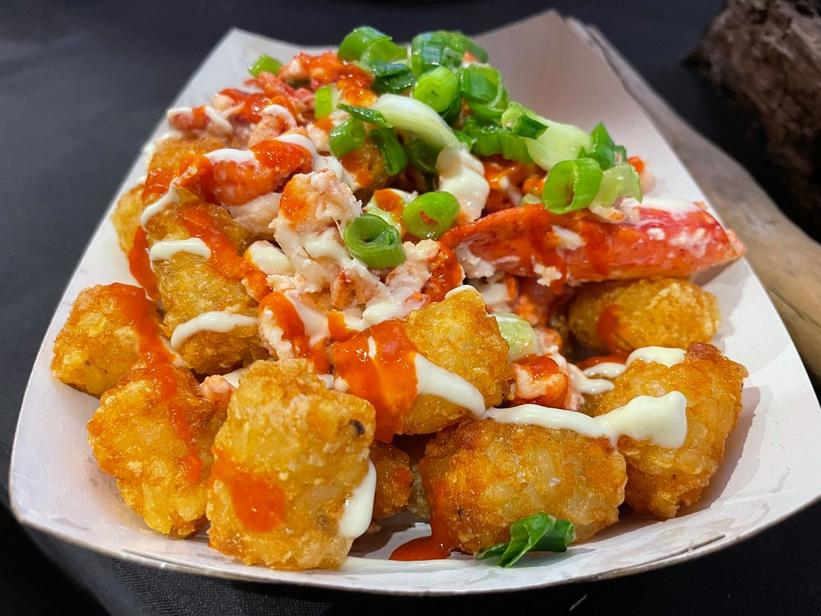 Lobster tater tots fromWilliam Tell House | Photo: Tamara Palmer
With over 80 restaurants and food vendors, Outside Lands is as much a food festival as a music one, and the diverse selections really represented what the Bay Area culinary scene has to offer.
Two takes on tater tots easily stole the show for deliciousness and ease of eating: a spicy, lobster-crowned version by William Tell House in neighboring Marin County, and churro tots topped with chocolate and caramel sauces and whipped cream by San Francisco confectioner Charles Chocolates.
Hemorage Drops The Hottest (Illegal) Aftershow
Just after Green Day finished their Saturday set at Lands End that included reminiscing on playing an illegal show in another San Francisco park in the '90s, a hardcore thrash band from the city called Hemorage started their own show. They parked their van at a residential corner near one of the festival exits and proceeded to send even more noise throughout the already-weary Sunset District. 
While police arrived, they actually waited for a song to finish before pulling the plug. There's no doubt that Billie Joe Armstrong would have more than approved of such a genius pop-up show.
Watch Backstage Interviews At Outside Lands 2022: Phoebe Bridgers, Robert Glasper, TokiMonsta, Thuy & More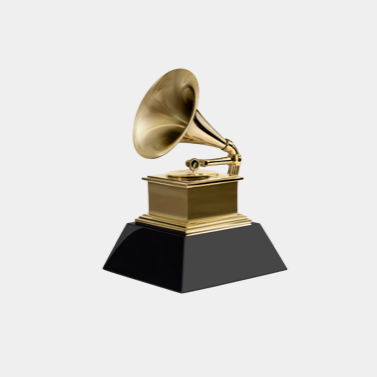 Get notified of exciting GRAMMY Award news and upcoming events!
Be the first to find out about GRAMMY nominees, winners, important news, and events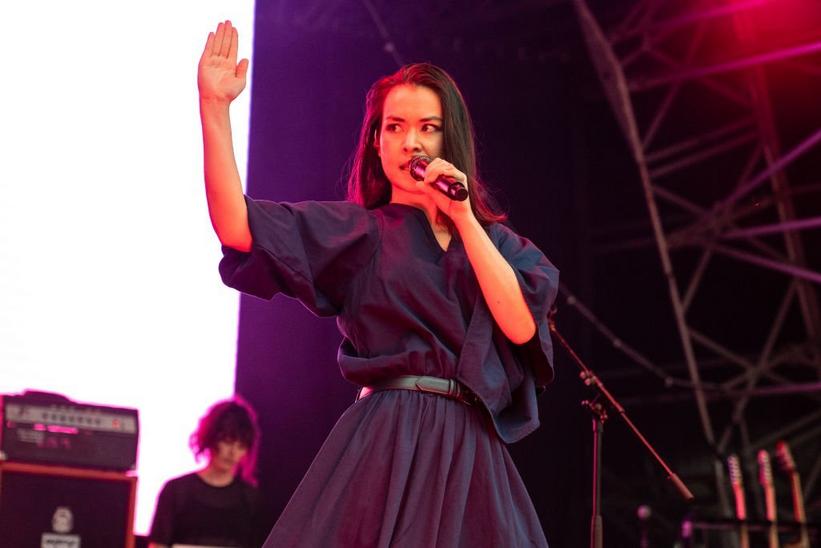 Mitski
Photo: Lorne Thomson / Contributor
news
Outside Lands 2022: Mitski Brings A Theatrical Loneliness To Thousands
Mitski's Outside Lands audience was rapt and excitable, yet it was hard to tell whether the singer had a good time or what she thought of the Sunday night crowd.
GRAMMYs
/
Aug 8, 2022 - 11:07 pm
After touring heavily for five years, Mitski performed at SummerStage in New York City's Central Park and crushed her fans by announcing that it would be her "last show indefinitely." Fast forward three years, and the 31-year-old singer-songwriter has been performing on major stages all summer, including England's Glastonbury, Denmark's Roskilde and San Francisco's Outside Lands, where her Sunday night set ushered in the darkness and closed out the festival.
Lyric-knowing fans and curious onlookers taking Mitski in for the first time got an immediate glimpse of her conflicting feelings about herself with the opener, "Love Me More." From Outside Lands' Sutro stage she sang, "Every day I'm trying not to hate myself/But lately, it's not hurting like it did before/Maybe I am learning how to love me more."
Mitski has spoken out against being unfairly pigeonholed as a fiercely private person and publicly struggled with anxiety and self-loathing as well as the pressures of fame, the music business and having an ardent fan following. Her work, filled with unrequited love, animates a lonely vibe that thrives in isolated listening situations, but it also clearly offers comfort to a festival crowd of thousands with minimal physical space between them, even as the pandemic is still taken seriously in San Francisco. 
Her Outside Lands audience was rapt, eagerly and frequently erupting at each dramatic hand movement and pose. If she found that unnerving at all, she didn't break character while singing popular songs like "I Bet on Losing Dogs," "Washing Machine Heart" and "Your Best American Girl."
"If you would just make one mistake/What a relief that would be," she sang on "The Only Heartbreaker." "But I think for as long as we're together/I'll be the only heartbreaker."
Mitski doesn't use backup singers, and her music isn't conducive to having dancers, but she employs choreographed dance movements throughout the performance. Whether she's daringly patting her crotch in a sardonic Michael Jackson way, striking a powerful pose taken from Japanese Butoh dance theater or throwing herself hatefully on the ground, her body is a conduit for what her words can't say. And it's also an impenetrable wall that keeps us from getting too close.
Her 20-song set was free of concert conventions. There was no banter in between songs or fan interactions on or offstage, though either would have been an uncomfortable departure from where this performer seemingly prefers to be situated during a concert. It's hard to tell whether Mitski had a good time or what she thought of the Outside Lands crowd, which most other performers were happy to acknowledge. She left the pyro and the fireworks to Post Malone on the neighboring stage, though a portion of the glittering explosives were visible through the trees as her performance neared its end, adding a little bit of sparkle to the somberness.
Mitski concluded with 2018's "A Pearl, building her wall even taller with an isolating refrain: "Sorry, I don't want your touch/It's not that I don't want you/Sorry, I can't take your touch."
Outside Lands 2022: SZA Takes Control & Makes Waves In Nostalgic, Dance-Filled Performance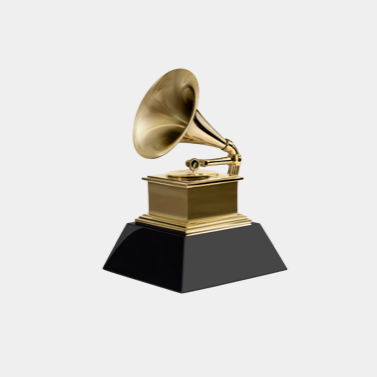 Get notified of exciting GRAMMY Award news and upcoming events!
Be the first to find out about GRAMMY nominees, winners, important news, and events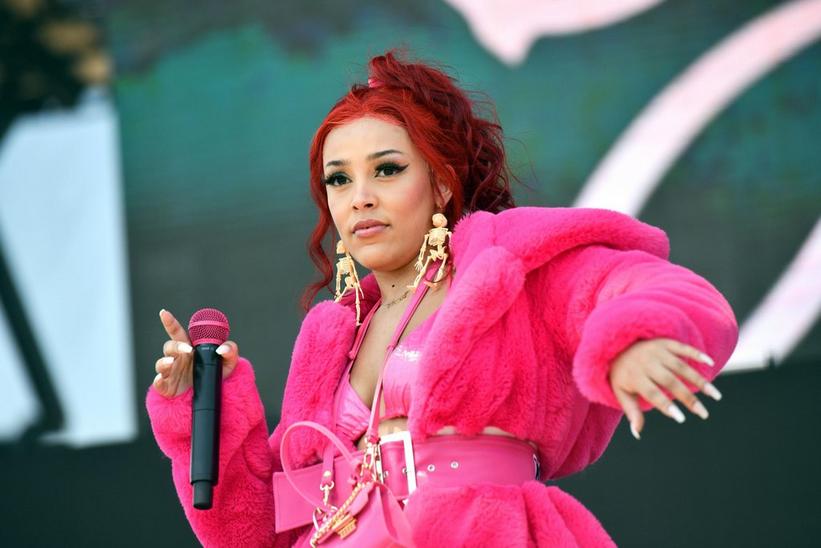 Photo: Scott Dudelson/Getty Images
news
Rolling Loud Festival Los Angeles Reveals 2019 Lineup
Find out who's bringing the heat to the hip-hop fest returning to L.A. this December
GRAMMYs
/
Oct 2, 2019 - 12:11 am
Today, Rolling Loud revealed the massive lineup for their final music festival of 2019, Rolling Loud Los Angeles, which is set to take over the Banc of California Stadium and adjacent Exposition Park on Dec. 14–15.
This iteration of "the Woodstock of Hip-Hop," as the all-knowing Diddy has called it, will feature Chance the Rapper, Lil Uzi Vert, Juice WRLD, Young Thug and Lil Baby as Saturday's heavy-hitting headliners. Sunday's headliners are none other than Future, A$AP Rocky, Meek Mill, YG and Playboi Carti.
L.A.'s own Blueface, Tyga and Doja Cat, are slated to perform, as well as representatives from the diverse rap scenes across the country, including Wale, Juicy J, Lil Yachty, Megan Thee Stallion, Gunna, Tyla Yaweh, Machine Gun Kelly and Yung Gravy.
The lineup announcement follows the successful wrap of Rolling Loud Bay Area in Oakland this past weekend. The event's flagship Miami event took place in May this year, and the New York and Hong Kong debut editions will both take place later this month.
Tickets for Rolling Loud L.A. go on sale this Friday, Oct. 4 at 11 a.m. PST. The complete lineup and more info on this event and their other fests can be found here.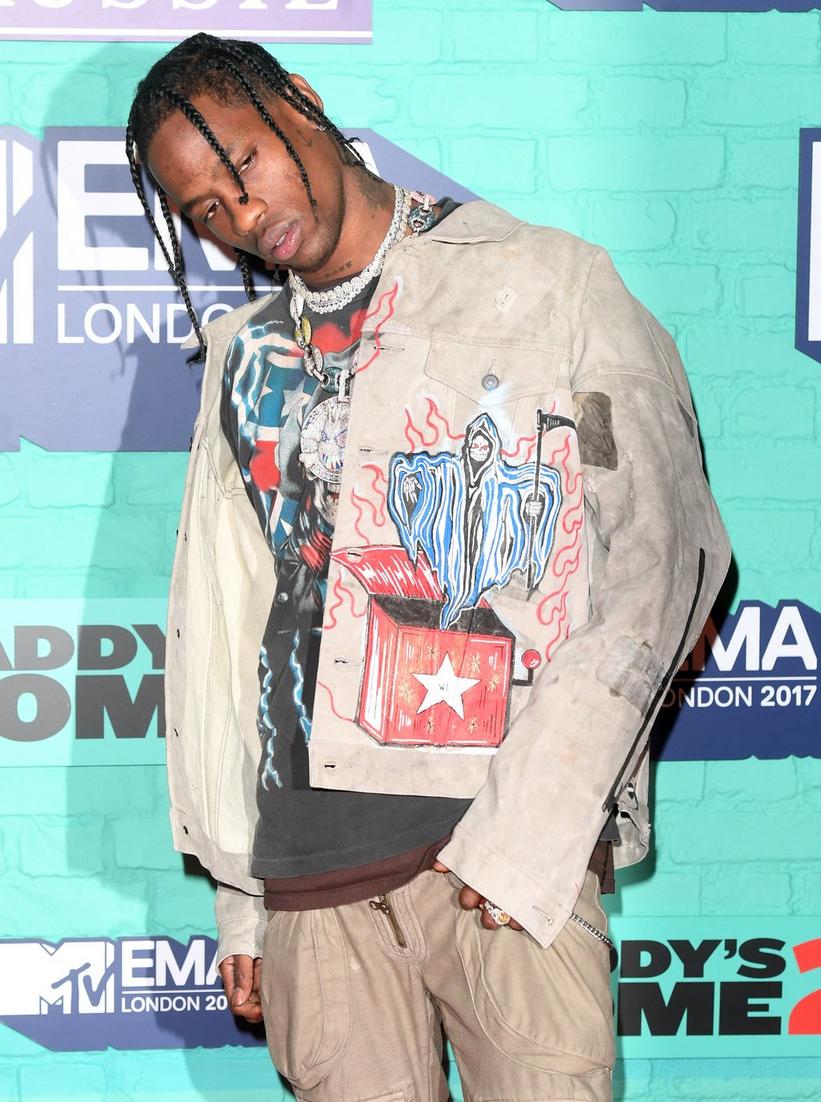 Photo: Rune Hellestad/Getty Images
news
Travis Scott Drops "Watch" Featuring Lil Uzi Vert, Kanye West
The GRAMMY-nominated rapper returns with a new single boasting two high-profile features
GRAMMYs
/
May 4, 2018 - 06:20 pm
Houston-born rapper Travis Scott capped off a busy week by releasing a new single on May 4, "Watch," featuring Lil Uzi Vert and Kanye West. The song's intro references Scott's forthcoming album, Astroworld, which will be his third studio album.
Earlier this week, Scott appeared on Playboi Carti's "Love Hurts," delivering a guest verse for the rapper's return from a relatively quiet year since releasing his debut mixtape last April.
Lil Uzi is coming off two GRAMMY nominations at the 60th GRAMMY Awards for Best New Artist and Best Rap Performance for his 2017 hit "Bad And Bougee."
West has a large menu of upcoming releases slated for late May and June, including his eighth studio album plus pulling production duty on new albums by Nas, Pusha T, Teyana Taylor, and a collab with fellow GRAMMY-winner Kid Cudi.
Scott's summer will include several big festival appearances, starting with his May 13 performance at Miami's Rolling Loud Festival. The GRAMMY-nominated rapper will also appear at Governors Ball in New York City, Lollapalooza in Chicago, Osheaga Festival in Montreal, Hard Festival in Pomona, Calif., and Austin City Limits Festival in Austin, Texas. As of yet, no release date for Astroworld has been announced.
Catching Up On Music News Powered By The Recording Academy Just Got Easier. Have A Google Home Device? "Talk To GRAMMYs"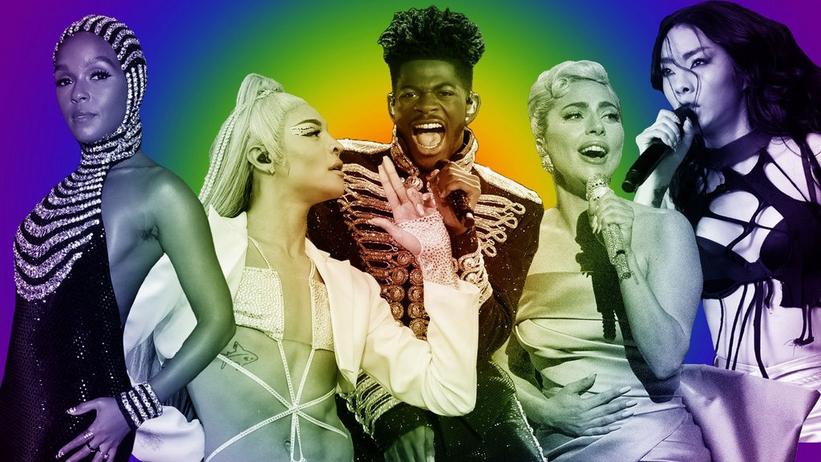 (L-R): Janelle Monáe, Pabllo Vittar, Lil Nas X, Lady Gaga, Rina Sawayama
Source Photos (L-R): Cindy Ord/MG22/Getty Images for The Met Museum/Vogue; Mauricio Santana/Getty Images; Rich Fury/Getty Images for The Recording Academy; Emma McIntyre/Getty Images for The Recording Academy; Scott Dudelson/Getty Images for Coachella
list
Listen To GRAMMY.com's LGBTQIA+ Pride Month 2022 Playlist Featuring Elton John, Lady Gaga, Lil Nas X, Ricky Martin, Rina Sawayama & More
For LGBTQIA+ Pride Month 2022, GRAMMY.com presents a genre-spanning playlist of emerging and established artists you should know, including RuPaul, Janelle Monáe, Kim Petras & many more.
GRAMMYs
/
Jun 1, 2022 - 07:19 pm
Now more than ever in the music industry, artists are out, proud and loud about being open members of the LGBTQIA+ community. Across all genres and music of different languages around the world, musicians are joyfully embracing their queer identities while creating much-needed visibility for their queer-identifying fans. As calls for LGBTQIA+ fairness and equality continue, artists throughout the world are amplifying the voices of the global LGBTQIA+ community.
In honor of LGBTQIA+ Pride Month 2022, GRAMMY.com has put together a playlist celebrating 50 artists across the LGBTQIA+ spectrum from throughout the decades and across all genres.
Listen to GRAMMY.com's official LGBTQIA+ Pride Month 2022 playlist below and follow the Recording Academy/GRAMMYs on Spotify, Apple Music, Amazon Music, and Pandora. Playlist powered by GRAMMY U.
Among the queer icons who paved the way for representation in pop music and culture are Elton John, Queen's Freddie Mercury, and George Michael of Wham! In the '90s, drag queen superstar RuPaul took the world by storm and would soon lead a drag revolution of her own. Into the 2010s, Puerto Rican superstar Ricky Martin kicked down the proverbial closet door and led the way for more Latin and queer Latin acts to follow in his footsteps. Lady Gaga took queer culture into the stratosphere with her global Pride anthem, "Born This Way." Frank Ocean created waves through R&B and pop as a Black queer innovator with the release of his breakthrough single, "Thinkin Bout You."
The last decade has welcomed more openly LGBTQIA+ artists than ever. South Korean singer Holland has led the way for queer voices in K-pop, Kim Petras has become a pop beacon for trans representation, and Lil Nas X remains one of the biggest rappers and singers in the world today. Also, legendary musicians like Lesley Gore and Chavela Vargas opened up about their queer identities later in their lives.
As LGBTQIA+ representation continues to grow across the music industry, may more artists and music fans keep living their truths and expressing themselves openly and safely.
Japanese Breakfast, Blackpink, Enhypen, Stray Kids, Mxmtoon & More | Listen To GRAMMY.com's AAPI Month 2022 Playlist