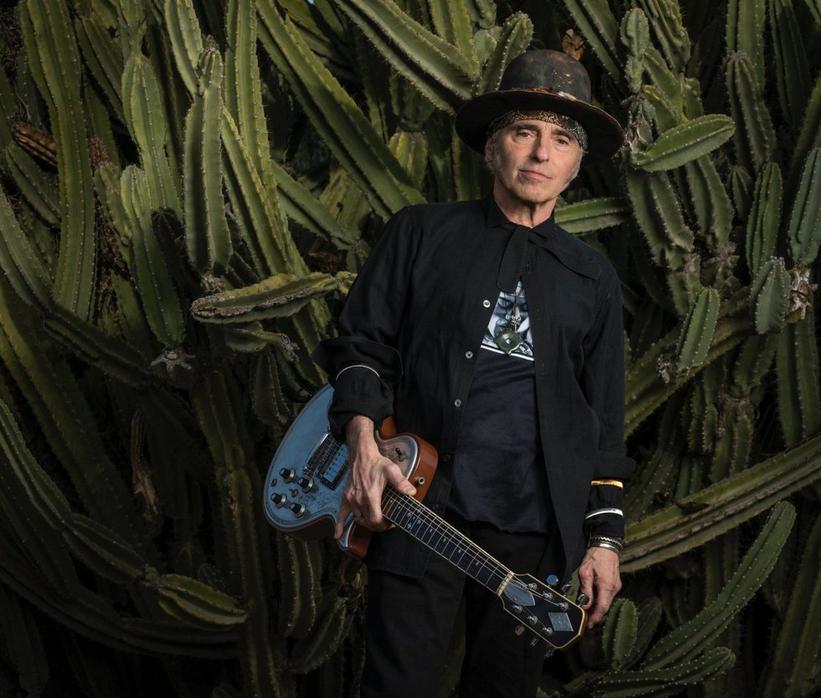 interview
Living Legends: Nils Lofgren On His Guitar Philosophy, Staying Sober & Meshing With Iconoclasts Bruce Springsteen and Neil Young
Living Legends is a series that spotlights icons in music who are still going strong today. This week, GRAMMY.com sat down with Nils Lofgren, an inspired solo artist and key collaborator of Neil Young and Bruce Springsteen.
GRAMMYs
/
Feb 16, 2022 - 02:44 pm
Presented by GRAMMY.com, Living Legends is an editorial series that honors icons in music and celebrates their inimitable legacies and ongoing impact on culture. In the third edition, GRAMMY.com caught up with Nils Lofgren, a revered solo artist and crucial accompanist to Neil Young in Crazy Horse and Bruce Springsteen in the E Street Band.
Neil Young and Crazy Horse may have been in rustic, cozy climes while recording their latest album, Barn, but departed friends were heavy on their minds. From decades-long manager Elliot Roberts to luminous vocalist Nicolette Larson and beloved pedal steel guitarist Ben Keith, Young's cosmology is populated with far too many lost colleagues. One of the cruelest losses was Danny Whitten, the Horse's brilliant first guitarist who succumbed to an overdose far too young.

Current guitarist Nils Lofgren is keenly aware he could have ended up like him.
"If you're struggling with issues like that, you only have three choices: You get cleaned up, you get locked up or you get covered up," the guitarist, accordionist and Horseman — who's played with Young for more than 50 years and been sober for almost 35 — tells GRAMMY.com. He cites fellow survivors Ringo Starr and Joe Walsh, who both wrested themselves from addiction, and remain healthy and creative in their 70s and 80s.
Of course, Lofgren is known for far more than cleaning up his act; he's one of the most evocative, graceful guitarists on the planet, and an inspired accompanist in the Horse and Bruce Springsteen's E Street Band. But as per his blunt axiom, living clean has allowed him to flourish as an artist and human being. He speaks with palpable gratitude and humility, both crucial weapons for breaking vicious cycles. And the best part is: he's got more music in him.
With Barn and a new solo, live album, Weathered, out in the world, GRAMMY.com presents an exclusive interview with the guitar extraordinaire about his past, present and future. (The conversation occurred before Lofgren removed his music from Spotify in lockstep with Young over COVID misinformation.)
This interview has been edited and condensed for clarity.
The Barn film made the sessions seem like a marked difference from the experience of making Colorado. While that experience was a little more exotic — you were at a 9,000-foot elevation — recording in the barn seemed much more comfortable.
"Comfortable" is a good word. Gosh, we all go back well over half a century together — as friends and fellow bandmates and musicians. 
Being in the middle of a pandemic and having everybody vaccinated and testing and safe, you knew you were in a safe environment. Which, in and of itself, was kind of an out-of-body experience at the height of COVID, when you were worried sick at home and spraying mail down. Of course, that was from pre-vaccination. 
It was pretty extraordinary. The initial intent was just to see each other and be musicians for a week or so. Neil thought he might have four songs — maybe five — but he kept writing and had more material.
We were sitting around, telling stories and just being grateful to be with each other — to go play for hours at a time and work on new music. It was an extraordinary 12 or 13 days — whatever it was. My wife Amy always says if I'm going to miss my birthday at home, she couldn't find a finer place or circumstance.
You've seen Neil's career from the very beginning to the most recent part. What does it feel like to come back to Crazy Horse with 50 years of experience?
It's an extraordinary level of comfort, gratitude and familiarity. We call it the Gold Rush upright — the same piano I played when I was 18, when I played "Southern Man," "Only Love Can Break Your Heart" and "Don't Let It Bring You Down." To sing on that at 70 — 52 years later — and be with people you've been through so much with, in the studio and on the road, just hanging out, in endless rehearsals over the years [is remarkable].
I did the first Crazy Horse album while Danny was alive, with Billy [Talbot], Ralph [Molina] and Jack Nitzsche. That history just brings a beautiful comfort level. We had cameras rolling in a drafty old barn — Neil set it up like a nightclub, so there's a stage looking out. We never put on a set of headphones once. It's the first album I made in 53-odd years where I didn't put headphones on. I got a kick out of that.
 It was a very comfortable, beautiful experience in the middle of a frightening pandemic. I thought Daryl [Hannah]captured it beautifully in the film. I'm really glad that's going to come out and be shown because it really does capture the comfort and familiarity, high up in the Rockies.
When you think back to the After the Gold Rush days, what comes to mind?
I met Neil when I was 17, at the Cellar Door. Shortly after I met him on Crazy Horse's first tour, I was out in California. I looked Neil up. True to his word, he took me under his wing. He introduced me to David Briggs, his producer. Long story short, after a lot of Hollywood misadventure, I moved in with David in Topanga Canyon. So, I saw a lot of Neil.
They were my big brother mentors at a very young age. They were very encouraging and very honest. I remember my band, Grin, became the house band at the Topanga Canyon Corral. Neil came down and jammed with us one night and we really hit it off and were playing great.
So, the next day, I was at his house with David Briggs. And we were feeling pretty good, you know? Neil and David were telling us how good the drummer was and how much Neil enjoyed playing with us. Being the hard-ass, show-biz, music-biz friends they were, they said, "The band's pretty good, but you need a better bass player."
I was crestfallen because we were a team — a family. But I was only 17, and I had Neil Young and David Briggs — who had moved me into his home with the plan of getting me a record deal and producing us — what are you going to say to that? "Oh, you guys don't know what you're talking about?" So, we got our bass player, Bob Gordon. Sadly, we lost Bob a number of years ago.
But it was just that kind of thing. There was comfort in their relentless honesty mixed with encouragement that I always felt working with Neil. We had many chapters — Tonight's the Night. In between that and After the Gold Rush, we did the Crazy Horse album. The Trans album and tour in the '80s. "MTV Unplugged" in the '90s. More recently, Colorado, and now the new album, Barn.
And how did you end up joining the E Street Band?
Through the years, I'd go see Bruce play a lot. And in '84, when Steve decided to go solo, to my great fortune, I had an audition —  I look at it that way; Bruce wouldn't call it that. But we jammed for a couple of days, and it was just five weeks before opening night. So, it was kind of a hairy thing. 
I remember I was 18, driving with David. We used to crank Creedence Clearwater driving through the hills of Topanga in a VW Bug. I remember saying, "David, it's so nice to not be a bandleader every day. There are a lot of nonmusical issues that go along with bandleading that disappear." 
So, I was very young when I realized [the value of] taking a break from bandleading and just being in a great band. Neil and Bruce, they're really hands-off. They don't direct you very much. They like you to come up with ideas. They might add a suggestion here and there, but there's a lot of freedom that's very similar between the two. They don't mind rough edges and seat-of-your-pants. Neil's maybe taken that to an extreme more than anybody.
Especially on Tonight's the Night.
That one was an anti-production record. David Briggs and Warner just said, "Stay down in it. We don't want you doing the songs too well, but you're still going to be singing and playing. And when Neil gets the right vocal, you're done. No one's going to be allowed to change the notes." 
It was a great, dark record. We kind of call it "the wake album," because all our heroes and friends were dying. It was a dark time, and I thought it was a very commiserative, healing project despite the darkness of it.
Bruce and Neil are highly iconoclastic, individualistic artists. What is it about your personality and musicianship that allows you to mesh so well with them?
This is also true with Ringo Starr, who I've been blessed to play with in his first two All-Starr Bands — I wouldn't be a musician if it weren't for the Beatles! I grew up playing classical accordion for 10 years. I'd probably be at a Holiday Inn Express lounge playing the quarter-box, doing hits of the day. 
But thanks to the Beatles — and the Stones are amazing, but at the top of the list is the Beatles — I found a crazy, lifesaving love of music that sustained me and still does. I think music is the planet's sacred weapon, really. Billions of souls turn to it.
On the Born in the U.S.A. tour, we went to a birthday party late at night with Ringo, and I got to jam with him. Late at night, having drinks, he gave me his phone number, so I began calling him every few weeks and establishing a friendship. Five years later, he called me in L.A. and told me about his All-Starr Band, so he could get back out there and be a drummer and sing and play. Kind of a round-robin thing.
But back to your original question: there's something they have in common. They quickly pull you out of "Oh my lord, I'm playing with a Beatle," or "Geez, Neil Young — look at his body of work," or Bruce. They're such natural "band" musicians. They're down in it. They're in the music. 
Again, because of the freedom that's given, it's positive pressure, like, "Hey, I don't know what we should play. Surprise me. Come up with something great." David Briggs used to say, "Just be great or be gone." Like, "We think you're great. Figure it out."
I love your touch with Crazy Horse — sometimes, it seems like you're barely touching the strings, offering a subtle power. What's your guitar philosophy?
I fingerpick a lot, and there's a gentleness you can get from your flesh. The thumb pick is like a bore — it's very thick, no give. There's a harshness to it. A flatpick has a gentler sound to it. So, I'll use my fingers to get the gentler sound. And with the thumb, you don't have to hit it too hard, and you get quite a percussive thing — which, of course, lends itself to some harmonic playing.
It depends on the song. If we're doing "Shut it Down," I'm starting to bang with the thumb pick, which is very percussive. Then, you turn around and have a beautiful song like "Green is Blue," which is one of the great climate-change songs ever written. Most of it, I barely touch the strings with the thumb pick. Most of it is played with my fingertips. Whatever the mood is.
What was it like to be around Danny? Neil's written very affectionately and effusively about him, sometimes calling him more talented than himself.
Danny was extraordinary. Neil's got such a great vibrato, but it was really Danny who sang with that shaky, kind of Bee Gees vibrato. You can hear it so well in "I Don't Want to Talk About It," from the first Crazy Horse record and in a lot of his singing in the early records with Neil. He was very powerful — kind of a surfer, California dude. A brilliant, soulful musician. Very game for anything.
Of course, Danny was getting better and more creative and getting ready to make the first Crazy Horse album. It was at that point I joined the band with Jack Nitzsche that [Danny] was getting more affected by alcohol and drugs. It was kind of sad to watch him in decline because he was this real musical hero — all of ours, including Neil's.
At one point, after we made the Crazy Horse record, Danny went back to Maryland. He and I were talking about joining my band Grin as another member. He lived with us for a while. I remember we were at Georgetown University, waiting to see Roy Buchanan. We left Danny; he didn't want to come into town. He was getting pretty sick back then.
We were in the audience waiting for Roy to come on, but the lights were still up. Someone comes to the mic and pages me. So, I go backstage, there was a landline. Our head of road crew, who was living in this funky place in the country in Urbana, Maryland, said, "Man, I'm so sorry. I lost Danny!" I'm like, "What do you mean, you lost Danny?" He was supposed to watch Danny.
Danny was roaming the Maryland countryside, looking for drugs. We were like, "Oh my god! If he walks up to the wrong home, someone's going to shoot him!" We rushed back out there, looked around and found him wandering around. It got to a point where I was like, "Danny, man… you're so ill. I don't think you can handle this schedule. We're on tour in clubs seven days a week. I'd love you to be in the band, but you've got to get well, man."
He understood and was bummed out, but it never happened. That was the great tragedy when we were making the album. Danny couldn't be bothered to tune his guitar. I tuned it for him. It was lucky that we got that great album done. Everybody, including Neil, wanted to give Danny a shot working on the Harvest record, but he just never did it.
Read More: For The Record: Why Neil Young's Commercial Breakout 'Harvest' Is Weirder & More Wonderful Than You Remember
He was, in the beginning, very confident. He challenged Neil on guitar. The interplay they created together — and Poncho [Sampedro] carried that on so great for 37 years. Neil and Danny wrote the book on that two-guitar grunge — and the pretty stuff, too. And then the voices together were just extraordinary.
At the end of the day, he just became a casualty of alcohol and drugs. It was a great loss to all of us.
I imagine people didn't understand mental health and addiction back then like we do now.
Back then, the rehabs were insane asylums. I will say that while we were making Barn — and same with Colorado — Danny, David Briggs, Ben Keith, Elliot Roberts — they were all fresh on our minds. Elliot was a sudden loss recently, which broke all our hearts — especially Neil's. Elliot was in the room when I met him when I was 17, all those years ago. 
That's part of life, of course, but it was a rough hit for all of us, [being] in a band with such powerful figures. You never quite get over it.
Neil's cosmology is populated with these departed, incredibly consequential figures.
It's just kind of endless. But that's life. It's a rough part of life, and you never get too great at navigating it. But it does really help to have the other guys there.
Ringo and I talk about the first All-Starr Band in '89, which might have been the greatest cast of musical characters in history. There's only a few of us left: me, Joe Walsh, Jim Keltner and Ringo. Dr. John, Billy Preston, Clarence Clemons, Rick Danko, Levon Helm… talk about a band!
From the Tonight's the Night band — minus Ben Keith — four out of five of us are still standing. That's pretty good for a bunch of old guys. 
Do you consider yourselves survivors? You mentioned Joe Walsh and Ringo — those guys could have gone the way of Danny, but didn't.
Ringo's been very open about his sobriety. On the tour in '89, I was just a year ahead of Ringo, cleaning up my act. I've been clean and sober for 34 years. 
The message is: If you've got a problem with drugs or alcohol, there's help. There's a lot more now than there used to be, but you ain't gonna get it if you don't look for it. I'm really proud of people like Joe and Ringo, who got the help and they're out singing and playing.
You can talk it around, talk it to death — but at the end of the day, if you're struggling with issues like that, you only have three choices: You get cleaned up, you get locked up or you get covered up. That's it. Every day, you pick one.
Living Legends: The Kinks' Dave Davies On 21st-Century Breakdown, Mellowing Out In His Seventies & Stirring The Pot On Twitter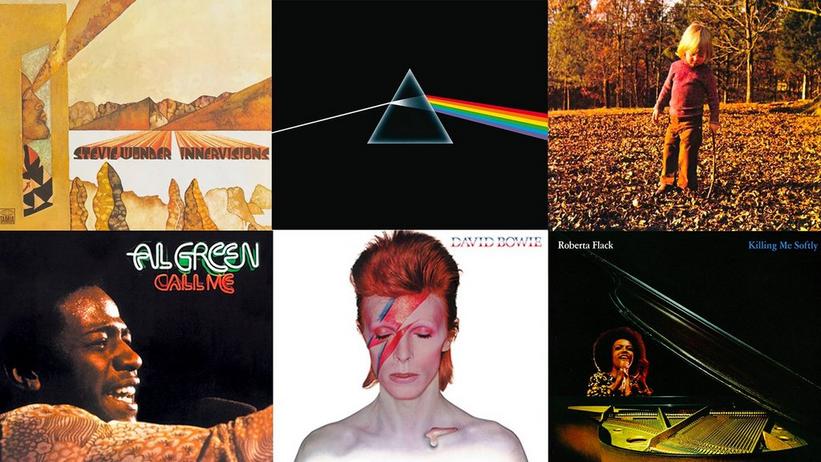 Clockwise: Stevie Wonder 'Inversions', Pink Floyd 'Dark Side of the Moon', the Allman Brothers Band 'Brothers and Sisters', Al Green 'Call me', David Bowie 'Alladin Sane,' Roberta Flack 'Killing Me Softly'
list
20 Albums Turning 50 In 2023: 'Innervisions,' 'Dark Side Of The Moon' 'Catch A Fire' & More
1973 saw a slew of influential records released across genres — many of which broke barriers and set standards for music to come. GRAMMY.com reflects on 20 albums that, despite being released 50 years ago, continue to resonate with listeners today.
GRAMMYs
/
Jan 24, 2023 - 04:08 pm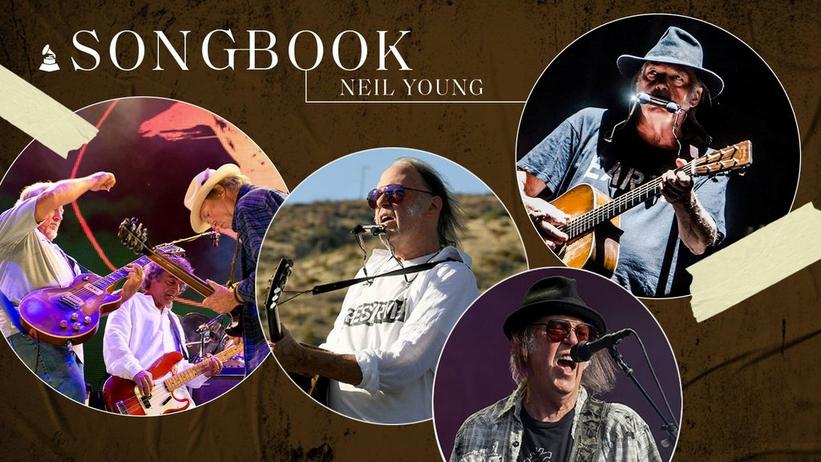 Photos (from left): Ebet Roberts/Redferns via Getty Images; Mairo Cinquetti/NurPhoto via Getty Images; Gary Miller/Getty Images; Brian Rasic/WireImage.
list
Songbook: Inside Neil Young's Latest Decade And Change, From 'Americana' & 'Psychedelic Pill' To 'Barn' & 'World Record'
Neil Young's resonance and relevance extends far past his '70s commercial heyday; his past decade of albums have been some of the most rich and rewarding of his career. And his GRAMMY-nominated documentary 'Barn' shows that.
GRAMMYs
/
Jan 20, 2023 - 04:39 pm
In Conan O'Brien's eyes, Neil Young has done the impossible.
"He's managed to stay completely authentic and raw in a way that almost seems impossible to me," O'Brien told Howard Stern last year. "What he was doing with Buffalo Springfield in [1966], he's still going for that. He hasn't calcified. He hasn't crusted over. He's still going for that. So that guy blows me away."
It's not the first time Young has blown O'Brien's mind. When the two sat down for an interview a few years ago, the comedian expressed his admiration for Young's ability to "not give a s—." To which Young replied, "If somebody doesn't like something, that's just as exciting as them liking it." O'Brien's response? "My head just came off." 
Such are the twin halves of the two-time GRAMMY winner's artistic journey in his 70s: indomitable will and an almost supernatural ability to brush off criticism.
Powered by undiluted passion, moral will-to-power and an unscratchable creative itch, Young is always hurtling forward, prioritizing honesty and raw feeling over all else. ("There's a lot of people who do like it, and they'll like it even more if you didn't guard the edges," Young told O'Brien in the same interview — cogent advice for every creative person in the self-censoring 2020s.)
Key figures in Young's life and career — like filmmaker Larry L.A. Johnson, pedal steel guitarist Ben Keith, former wife Pegi Young, and manager Elliot Roberts — have passed away in the last decade and change; in decades past, he lost producer David Briggs and Crazy Horse guitarist Danny Whitten, among so many others. These losses haven't thrown Young off the rails, but seemingly added momentum to his runaway creative train.
This alchemy — his innate ability to process trauma, negativity and loss into quantum motivation — popped up in 2019, when an anonymous fan wrote a letter to Young's quirky online newspaper, the Times-Contrarian. The fan talked about their "Uncle Eddie," concerned that the ailing 76-year-old won't live to hear all of the archival music Young promised he has in the can.
"He wants to know why you don't just put all this material out now. Just dump it all out on the NYA website," they entreated. "He wants you to know that he can't buy it if he's dead." Young sprang into action, and there's now a plethora of lost recordings out there — Homegrown, Summer Songs, Toast — with an untold ocean of music to come.
Amid the archival deluge, Young's latest decade-plus of music making has been one of the most satisfying epochs of his long career — his lyrical messages heartfelt and probing, his production raw and wooly, his electric guitar playing more twisted and brain-bending than ever.
These components of his current run are fully on display in the documentary Barn — which captures the recording process for 2021's Barn — for Best Music Film at the 2023 GRAMMYs. From that rustic jumping-off point, here's a rundown of each album, from a logical entrypoint: his first LP with Crazy Horse in 16 years.
Americana

(2012)
(with Crazy Horse)
Young has long had a preoccupation with the taxonomy of song.
He tends to revisit unreleased songs — and albums — from decades ago. Diehards have murmured for years about an abandoned '70s album of songs named after well-known hits. (One contender, "Born to Run," recently emerged — it's not Springsteen's.)
Young took this to an extreme with Americana, his and the Horse's album of public-domain schoolyard bops like "Oh Susannah," "Clementine" and "She'll Be Coming 'Round the Mountain." 
Although it may be tempting to pigeonhole it as a mere on-ramp to the masterpiece that followed it, Americana aged well. The melodic swoops on "Clementine," the goofy R&B cover "Get a Job," and the barreling momentum of "Travel On" are alone worth the price of admission.
Plus, winking renditions of Woody Guthrie's "This Land is Your Land" and British royal anthem "God Save the Queen" break the fourth wall, in a sense. Young isn't merely dealing in schoolyard chants, but wry commentary on what being American truly means.
Psychedelic Pill

(2012)
(with Crazy Horse)
What's the greatest album Young ever made with Crazy Horse? It's logical to jump out for the first one they ever did together, 1969's Everyone Knows This is Nowhere. But it lacks the raw, wooly production everyone associates with this collaboration. 
There's a case to be made for 1975's Zuma, but that discourse tends to hang on a single song: "Cortez the Killer." Same for 1979's Rust Never Sleeps, but its nature — live recordings supplemented with overdubs — muddies the waters.
Obviously, there's no objective answer. But 10 years later, it's time to introduce Psychedelic Pill into the debate. This is the Horse, unfiltered and unadulterated — and guitarist Frank "Poncho" Sampedro's final ride with the band.
This was the year Young released his bloggy, discursive autobiography Waging Heavy Peace, and Psychedelic Pill's 27-minute(!) opening track, "Driftin' Back" reflects that in more ways than one. It's not just that he references "writing [in] his book"; over its hypnotic, chord-looping runtime, Young muses about crummy bitrates, potential paganism and his pending hip-hop hairdo. 
All-time performances by the Horse roll on, married to terrific songs. 
"Ramada Inn" is a pathos-laden character study of a moldering, alcoholic marriage; '80s salvage "For the Love of Man" touchingly resonates with Young's experience of raising two sons with physical disabilities; and "Walk Like a Giant" explodes Tonight's the Night's post-'60s cynicism to Godzilla proportions, complete with speaker-rattling amplifier crashes at the end.
With all genuflection to the old Horse, the band demonstrably reached peak potency in the 21st century. Kick back with something strong and meander down this twisted road.
A Letter Home

(2014)
Young recorded A Letter Home in Jack White's Voice-o-Graph vinyl recording booth, where a signal is translated directly into vinyl, to primitive-sounding results. It's all covers.
While classics like Bob Dylan's "Girl from the North Country," Willie Nelson's "Crazy" and Tim Hardin's "Reason to Believe" are certainly luminous, the most emotionally heart-stopping moment comes at the very beginning, when Young dictates a message to his mother in heaven.
"Hi mom! Hey, it's great to be able to talk to you," Young exclaims through moon-landing-grade audio. I haven't been able to talk to you in a really long time, and my friend Jack has got this box that I can talk to you from."
"So, I'd like to be able to send you this message and tell you how much I love you and also tell you that I think you should start talking to Daddy again," he continues. "Since you're both there together, there's no reason not to talk."
Young rambles on to his mom about "weatherman" Al Gore from there, but it's the following track that hits the solar plexus. He then covers Phil Ochs' "Changes," which should resonate with anyone who's lost a parent. In this damaged and warped presentation, it's almost unbearably moving to hear.
"Your tears will be trembling, now we're somewhere else/ One last cup of wine we will pour," Young croons through brambles of distortion, seemingly reporting from another plane of existence. "And I'll kiss you one more time, and leave you on the rolling river shores of changes."
The rest of this unconventional covers album rolls on; whether you can roll with the "production" for its entire runtime comes down to the ears of the beholder. But that intro, leading into "Changes," comprises the beating heart of A Letter Home.
There's much more than technological gimmickry at play. Through the lens of "Changes," the  fuzz is a metaphor for distance and loss.
Storytone
(2014)
Young followed A Letter Home with its polar opposite, fidelity-speaking: Storytone, where every one of its earnest tracks was augmented with an orchestra or big band.
This maximalism should be no surprise to the Young-initiated; his orchestra-abetted tracks, like "A Man Needs a Maid" and "Such a Woman," are proof positive of such.
That said, no Young album has felt quite this Hollywood; even as the gorgeous "Plastic Flowers" recalls the classic "After the Gold Rush" with its yearning melody, the string embellishments take center stage. Ditto the romping big band on "I Want to Drive My Car," which pushes the simple, bluesy composition into deep Vegas territory. 
Upon its release, Young seemed fascinated by how he could pull Storytone in different directions. Not only did he release the embellished and unembellished versions; we have Mixed Pages of Storytone, which shuffles the tracklist and offers a bit of both.
Whatever your Storytone is, the songs are cozy and livable — and reflect the dawn of a new love. (The singer began dating his now-wife, actress and filmmaker Daryl Hannah, that year.) 
The Monsanto Years
(2015)
(with Promise of the Real)
Young has a long track record of being shaken to his core by a cause, writing in haste and rushing into the studio.
He did it back in 1970 with Crosby, Stills and Nash's "Ohio," their outrage bomb about the Kent State shootings. And he did it in 2006 with the raw and immediate Living With War, which takes shots at Dubya and the war machine.
This time, agrochemical and agricultural biotech company Monsanto is in the crosshairs, and Young's got new aural weaponry: Promise of the Real, a band helmed by Willie Nelson's sons Lukas and Micah, who actually named themselves after Young's song "Walk On."
Whatever your feelings on the company are — last year, they pled guilty to 30 environmental crimes — these songs about corporate avarice and food transparency ring true. 
And tunes like "People Want to Hear About Love," "Workin' Man" and "Rules of Change" capture the fire of Psychedelic Pill. "No one owns the sacred seed/ No man's law can change that," Young seethes in the latter song, cutting to the heart of the matter.
Peace Trail

(2016)
Despite its stripped-down presentation — Young, bassist Paul Bushnell and drummer Jim Keltner — Peace Trail might be one of Young's most avant-garde albums. In a great way.
Instead of landing somewhere near 2000's rootsy (and vastly underrated) Silver and Gold, Peace Trail feels nervy and unpolished, like the trio is recording it in first takes in your garage. (The scrawled album cover adds to the effect.)
The songs are some of Young's strongest of his current run; "Can't Stop Workin'" is an ode to imaginary-gun-to-your-head prolificity that would make Robert Pollard proud, and the smoldering "Show Me" recalls 1994's nocturnal Sleeps With Angels.
All the while, Bushnell leans back; Keltner often does the opposite. He doesn't merely keep time; he responds to Young's lines like Rashied Ali to John Coltrane on Interstellar Space.
Throw in some Auto-Tune, computer chatter and possible references to Amazon's Alexa, and you've got a wonderfully strange entry in Young's recent oeuvre. 
Often, the worn and craggy Peace Trail — in all its sonic imperfections and needling political commentary — amounts to Young's private war against the dehumanizing technocratic age.
The Visitor
(2017)
(with Promise of the Real)
In 2017, Young beamed us back to 1976 with the long-lost archival album, Hitchhiker. Under a full moon in the late summer, a crossfaded Young sits alone in a Malibu studio, with David Briggs at the helm, and cuts a slew of future classics: "Pocahontas," "Powderfinger," "Campaigner." It's luminous.
Three months later, Young slammed his fans back into Trump-dominated, Twitter-poisoned reality with The Visitor, his second studio turn with Promise of the Real. The tunes deal with the nature of American-ness ("Already Great") and the rising of the young generation ("Children of Destiny").
When you get past the era-specific topicality, though, there's much to explore. "Almost Always" does mention a certain "game show host," its revisitation of the riff to his '90s tune "Unknown Legend" suggests there was more emotional terrain to trawl there.
Plus, there's no precedent in his vast catalog for something like "Carnival," a Tom Waits-level-bizarre excursion that rolls past the eight-minute mark. And the slow sunset of closing track "Forever" shows that Young still excels in the long form; his knack for hypnosis hasn't left him.
Colorado

(2019)
(with Crazy Horse)
In 2018, old compatriot Nils Lofgren replaced guitarist Frank "Poncho" Sampredo in Crazy Horse; he had appeared on old classics like After the Gold Rush and Tonight's the Night, so he was the logical choice. His first outing as a proper Horseman was the following year's Colorado, recorded at 9,000 feet above sea level in the Rocky Mountains — as captured touchingly and hysterically in the documentary Mountaintop.
Read More: Living Legends: Nils Lofgren On His Guitar Philosophy, Staying Sober & Meshing With Iconoclasts Bruce Springsteen and Neil Young
At this point, Young's ecological concerns became even more of a focal point in his writing. But while a lesser writer would hector and lecture, Young is crucially able to turn this topic in the light and capture new facets every time.
"She Showed Me Love" frames this issue as a matter of betrayal; Mother Nature gave Young everything he has. "I saw old white guys trying to kill mother nature!" he reports in the stormy rocker; his anger spirals into the transfixing, endlessly repeating coda, where the Horse enter one of their trademark reveries.
While "Shut it Down" is like shattered glass against a wall, Colorado is, on the main, one of the Horse's gentler offerings. "Green is Blue," "Milky Way" and "I Do" are some of his most subtle and simmering songs in years.
But the arguable centerpiece is "Olden Days," for completely different reasons. It doesn't mention climate collapse at all; rather, it's about the people Young has loved and lost to death. "Something happened yesterday/ I need to talk to you," he sings in his fragile falsetto, seemingly singing to any and all of his late friends and colleagues.
And even though it's from the perspective of another character, it's bracing to hear the artist who arguably cares more than any other, singing these three resigned words: "Nothing matters anyway."
Barn
(2021)
(with Crazy Horse)
Young used to walk away from the Horse for years between albums; now, we're on a roll, one that seems to continue unabated. Just as Colorado was recorded in Colorado, Barn was made in a barn; it's another case of Young's experimentation with location-specific vibes.
Within those century-old timber walls, Young sings of humanity making it work during challenging times — the "children of the fires and floods" navigating a global pandemic and a half-dozen other calamities. 
"Masked people walking everywhere," he notes in "Song of the Seasons," accompanied by Lofgren's rustic accordion. "It's humanity in my sights." Performances of all these songs and behind-the-scenes footage appear in the documentary of the same name, which is nominated for Best Music Film at the 2023 GRAMMYs.
Elsewhere, Young addresses his recent American citizenship ("Canerican"), turns in another winning example of his noir-ish slow burners ("They Might Be Lost") and stretches out on the chills-inducing, eight-minute "Welcome Back." 
Fans of the Horse at their most extreme might bemoan the quick runtimes; most of the tunes are four-and-a-half minutes or shorter. But Barn shows they excel in this economical setting. Best of all, they've proven to remain a potent force for good in a battered world.
World Record
(2022)
(with Crazy Horse)
Three Horse albums in about as many years — there's no precedent for this.
Produced by Rick Rubin and recorded live in the studio, the production puts you right there on the studio floor; the interstitial chatter and noodlings weren't cut, but preserved.
Darker and more hymnal than Barn, World Record carries a tint of desperation, often throwing poetry aside in favor of ultra-direct pleas for reconciliation. In "The World (Is In Trouble Now)," Young grinds out the title chorus over gnarled knots of accordion. "No more war/ Only love," he and his accompanists keen in "Walkin' on the Road (To the Future)."
Fans who wished for longer songs than on Barn might have to wait a little longer; these runtimes are tight too. But the majestic, 15-minute workout "Chevrolet" should assuage any concerns.
Plus, the other tracks show Young's way with a haunting melody remains undimmed; the halting, ascendant bridge to "Overhead" and companionable chorus to "This Old Planet (Changing Days)" are unforgettable. 
Wherever these changing days ultimately lead us — to reclamation or disaster — let it be known that a 77-year-old Young has been a warning bell, a balm and a light in the universe.
Songbook: A Guide To Willie Nelson's Voluminous Discography, From Outlaw Country To Jazzy Material & Beyond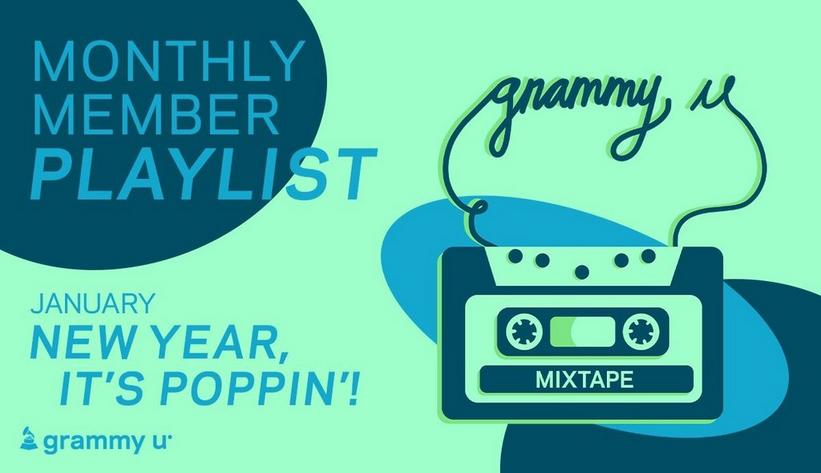 news
Press Play On GRAMMY U Mixtape: New Year, It's Poppin'! Monthly Member Playlist
The GRAMMY U Mixtape is a monthly, genre-spanning playlist to quench your thirst for new tunes, all from student members. GRAMMY U celebrates new beginnings with fresh pop tunes that will kickstart 2023.
GRAMMYs
/
Jan 6, 2023 - 12:17 am
Did you know that among all of the students in GRAMMY U, songwriting and performance is one of the most sought after fields of study? We want to create a space to hear what these students are creating today!
The GRAMMY U Mixtape, now available for your listening pleasure, highlights the creations and fresh ideas that students are bringing to this industry directly on the Recording Academy's Spotify and Apple Music pages. Our goal is to celebrate GRAMMY U members, as well as the time and effort they put into making original music — from the songwriting process to the final production of the track.
Each month, we accept submissions and feature 20 to 25 songs that match that month's theme. This month we're ringing in 2023 with our New Year, It's Poppin'! playlist, which features fresh pop songs that bring new year, new you vibes. Showcasing talented members from our various chapters, we felt these songs represented the positivity and hopefulness that GRAMMY U members embody as they tackle this upcoming year of exciting possibilities.
So, what's stopping you? Press play on GRAMMY U's Mixtape and listen now on Spotify below and Apple Music.
Want to be featured on the next playlist? Submit your songs today! We are currently accepting submissions for songs of all genres for consideration for our February playlist. Whether you write pop, rock, hip hop, jazz, or classical, we want to hear from you. Music must be written and/or produced by the student member (an original song) and you must be able to submit a Spotify and/or Apple Music link to the song. Students must be a GRAMMY U member to submit.
About GRAMMY U:
GRAMMY U is a program that connects college students with the industry's brightest and most talented minds and provides those aspiring professionals with the tools and opportunities necessary to start a career in music.     
Throughout each semester, events and special programs touch on all facets of the industry, including the business, technology, and the creative process.
As part of the Recording Academy's mission to ensure the recorded arts remain a thriving part of our shared cultural heritage, GRAMMY U establishes the necessary foundation for music's next generation to flourish.
Not a member, but want to submit to our playlist? Apply for GRAMMY U Membership here.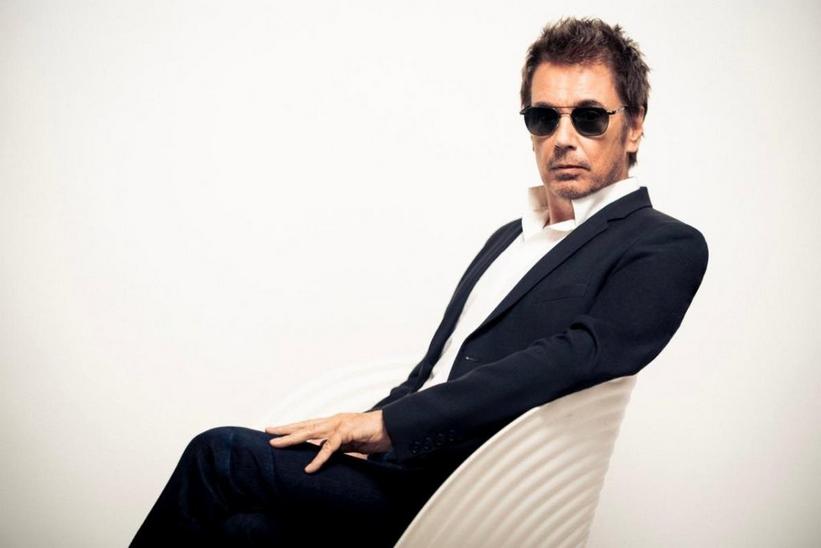 interview
Living Legends: Electronic Music Pioneer Jean-Michel Jarre's 50-Year Odyssey Of Audio Experimentation
"I don't think that you decide to be out of the box. It's just a part of your personality or your character," the French musician says of his decades-long desire to democratize sound.
GRAMMYs
/
Dec 8, 2022 - 03:30 pm
Presented by GRAMMY.com, Living Legends is an editorial series that honors icons in music and celebrates their inimitable legacies and ongoing impact on culture. GRAMMY.com recently caught up with Jean-Michel Jarre, whose work has greatly influenced the scope of electronic music and broken multiple records.
Jean-Michel Jarre is living proof that age is a construct.
The 74-year-old electronic music legend is just as curious and excited about music as artists in their 20s heading out on their debut album tour. For 50 years, Jarre's resume has overflowed with a spirit of ingenuity.
Jarre first sparked international attention with his 1976 album Oxygéne, which was one of the first to solely utilize synthesizers in the creation of three-to-four-minute pop songs. The LP's second single, "Oxygene, Pt. 4," merged then-unheard bubbly synth sounds with a clear sense of melody and song form — launching both the technology and electronic music to new heights.
In the decades that followed, the global music community took note of Jarre's innovation and the artist became a sought-after collaborator. He's worked with classical composers including Hans Zimmer, dance music stalwarts such as Detroit techno icon Jeff Mills and trance legend Armin Van Buuren, collaborated with Moby, and partnered with burgeoning talents like the anonymous music project, Deathpact. 
But the reach of Jean-Michel Jarre extends beyond his discography; he continually redefines what electronic music can be in both the listening space and the live space.
He's invented hybrid instruments like the laser harp. He's broken records with his performances, playing for audiences of over a million people on multiple occasions. Jarre has also broken geographic and cultural boundaries with his performances; in 1981 he became the first Western artist to perform in China in the post-Mao Zedong era. On Nov. 25, Jarre celebrated the 40th anniversary of these historic performances with The China Concerts, a remastered edition of the live recordings from those five concerts.
But Jarre is doing more this year than looking back into his extraordinary past. His 22nd album, Oxymore, came out in October and is billed as the "first commercial release of this scale" to fully utilize multichannel and binaural sound in the production, composition, recording and mixing processes. This spatial 3D audio allows listeners to feel as if they are physically inside the music — a concept Jarre has wanted to bring to life since he first saw Chet Baker play trumpet in Paris when at age 10. The album was developed in the "Innovation" studios of Radio France and is a homage to the late composer Pierre Henry, Jarre's mentor and a pioneer of electronic music.
Jarre created an Oxymore-based VR world, Oxyville, and has hosted several performances in the metaverse. During a digital meet and greet with fans and avatars, "one girl was very excited. Asking lots of questions and moving and bouncing everywhere," Jarre says from his home in Paris. "I discovered by talking to her that she was quadriplegic and it was her first time she attended a concert and danced all evening."
Such an interaction is what keeps Jarre excited about what's coming next in his career. It's not technology. It's the magic he can generate by sharing creative, physical experiences with other human beings. 
"Who cares about the technology? When you are in a restaurant you don't care so much about the kitchen and how it's done. You just enjoy the food or not, and it's the same with music or art," Jarre says. "I think mystery is key. I have a son who is a great magician and the last thing I want to know is how he is doing his trick. It's a magic killer."
Jarre is still finding that magic. He spoke with GRAMMY.com about his two new albums, his continuing relationship with experimentation, and how the role of art and culture in the world has changed (or stayed the same) over the last five decades.
This interview has been edited for clarity.
I read that you started your musical experimentation as young as age 11 with a secondhand tape recorder. Have your feelings towards musical experimentation changed or stayed the same over that time?
When I started at the age of 11-12 with this second-hand tape recorder that my grandfather gave me I became obsessed with the machine. I was basically recording everything all day and sometimes at night, but I had no idea that it could be a link to any future linked with music.
One day, I played the tape backward and I had the feeling that some aliens were talking to me, and from that moment I started to record. I was starting to play in some local rock bands with friends, and so I was recording some of my guitar and organ and playing [the recordings] backward, changing the speed, just doing experiments with sounds but with no preconceived ideas. 
And then when I discovered [Groupe de Recherches Musicales] in Paris, one of the origins of French electro-acoustic music, I discovered that some people were considering music in a different way. Thinking about integrating noise and sounds into music, and it became very obvious that it was really a revolution — a revolution in music. 
I was listening to American rock bands or British rock bands, and it was a revolution globally around the world, but I felt that something else could be explored. These days were right in the middle of the student revolution where it was cool to rebel against basically any kind of establishment and, in a sense, electronic music was a way to rebel against the establishment of rock. We tried to find a different voice in a different way, and at that moment I was experimenting with very limited technology…. doing field recordings and processing sounds, or stealing some oscillators from radio stations to create the first DIY type of synthesizer. 
Today whatever you do — hip-hop or rock or pop or techno — we're all integrating sound effects into our music. We all became sound designers as well as music producers. Today, the emergence of immersive technology and immersive worlds are two other disruptive moments very potent in my career.
Does that drive to revolutionize music still play a role in how you move forward as an artist?
I don't think that you decide to be out of the box. It's just a part of your personality or your character. I've always been interested in new ideas or new tools. I've always considered that technology is dictating styles and not the reverse. 
It's because we invented the violin that Vivaldi made music with it. It's because we had 78s in Elvis Presley's time that you could only cut three minutes on the 78 and it was the only way to put a record in a jukebox. The pop single as a format started to be played on the radio and not the reverse. This link between tech and culture has been always something quite essential in music production. 
I've always been curious about new techniques because the beauty of lots of music productions is the idea of hijacking technology — to take technology which has not been devised or designed for us, but stealing from them. We are all robbers. 
It brings us back to the idea that great art goes against what's come before.
[Electronic music is] probably the most popular music in the world, but it still has its underground feel, its underground image. 
Every emerging movement in music has been rejected by the previous one. The first jazz was quite rejected by classical musicians. Then the first rock musicians were rejected by jazz. 
When I started with electronic music it was really against the establishment of rock. Lots of rock artists [were saying] "What's all these machines with knobs? They are not real instruments," and a few decades later these instruments are still called machines.
All these signs are showing that electronic music is still underground. It's still truly something linked with a kind of rebellious approach about sound production and music production. 
Considering the "machine-instrument" relationship, you built the laser harp, which no one can deny is a machine, but no one can deny is an instrument either.
Exactly. It's all a cultural thing. What is an instrument? A saxophone is a fantastic piece of technology. A clarinet is a fantastic piece of technology. It's quite sophisticated. And then it's a machine. It's an acoustic machine. It's a manual machine. It's not electric but it's a machine also.
For Oxymore you were the first person to conceive and compose an album from beginning to end using 360-degree audio. What's it like for you to use different forms of technology in your music today?
[I don't consider] myself a geek. I'm not really interested in technology for the sake of it. The same way you don't ask a pianist to fix a piano. It's the same thing, but I've always been interested by the relationship between my music and space. Even in times of Oxygéne, I was  …finding delays or reverb to try to enlarge, widen the soundscape in a sense. 
We have, culturally, this kind of frontal relationship with music. When you compose for a symphonic orchestra you visualize the orchestra in front of you. When you're producing music in a studio you have two speakers in front of you. When you are in the festival or concert hall you still have the PA system in front of you. 
So our relationship is more a kind of representation of music than an immersion into music. Stereo doesn't exist in nature. When I'm talking to you I'm in mono. When a bird is singing it's singing in mono. It's the environment around us and our ears which are creating the perspective in audio. 
And then modern technology is allowing us to go back to a very natural way of experimenting and experiencing sounds, and for the first time, we can be inside the music. This is a total disrupting moment. 
At the moment, lots of spatial audio is conceived and composed in stereo but then spatialized later on. I conceived and composed the music [for Oxymore] in space. Putting every element of my arrangement in speakers that go all around me is a totally different approach. It's like going from painting to sculpture.
How did you conceive of and compose this record in spatial audio?
I started in my own studio in 5.1 [speaker setup] because only 5.1 was allowing me to put the sound in space. Then I went to Radio France Internationale, the French BBC, and they have a very sophisticated studio with 36 speakers where you can really adjust sounds by degree. 
Then you could say "that's interesting, but who can listen to that?" And the answer is important. 
Binaural — the multichannel audio version translated for headphones —  was not devised for music at the beginning, but more for movies. We had to twist the system to get a convincing binaural version [that would sound] very close to the experience you could have with real speakers around you. 
The binaural version, for me, is essential because it's the real democratization of immersive sound. With just your standard headphones and any kind of smartphone or laptop, you can have access to the immersive experience. With the development of the metaverse and VR, with the development of electric cars that are more equipped with immersive sounds, we know that this technology is going to be the next step. 
I'm actually convinced that in maybe in five years' or six years' time, we'll probably consider stereo with the same nostalgia that we are considering the gramophone of our grandparents.
I'm also convinced that new styles and new artists in hip-hop, punk, and the pop of tomorrow will depend on this new technology. As all the previous genres of music have been depending on the tools we were using as music producers.
Read more: What Is Immersive Audio?: How Engineers, Artists & Industry Are Changing The State Of Sound
You've said your first physical experience with music came when Chet Baker played his trumpet for you at the age of 10. Fast forward to today and you are performing in VR worlds with 360 audio where people are literally surrounded by the music. How does that physical experience of VR and spatial audio compare to your experience with Chet Baker?
In a sense, it's very similar. I always consider our relationship with any kind of art form to be organic and based on emotions and feelings, physically. When I think about what happened with Chet Baker and this physical feeling I got with the air of the instrument on my chest, it was absolutely purely physical and the feeling was from an organic process. 
It's the same thing with VR. The first VR object is a book; you are projecting yourself and you imagine the face of the characters and you become inside the fantasy world as a watcher or as an actor. VR is one step further where you are sending your digital twin into a VR world. But it's still emotional; it's still very organic.
When I was playing in VR I have my instruments in the physical world, but if I'm in front of an audience made of avatars, these avatars are digital twins of real human beings, a real audience. So after five minutes, I'm sweating. I'm nervous or I'm enjoying it in the same way. It's even strange to think that after five minutes you forget you are in a virtual world because you are still feeling, physically, emotions.
There is a social dimension that we forget when we're talking about the metaverse because lots of people these days are mixing the metaverse and cryptocurrencies and saying the metaverse is linked only to business. 
Actually, there is a fantastic creative potential, poetic potential, a kind of Romanesque approach to creating your own world even from your living room. For the last 20-30 years you can produce, compose and distribute your music from your living room with a laptop. The same thing is going to happen with VR. A young artist could create his own fantasy world with some tools from his home.
This month you will celebrate 40 years of your performances in China, which remain an astounding testament to how music can generate unity. In today's world, we are seeing so much division and turmoil. What do you think your role is as a musician with a huge audience to address that?
I was raised by an extraordinary woman. My mom used to be a great figure in the French resistance and after the war. When I was a child, she told me about this idea that we shouldn't mix ideology and people.
I think we have to go everywhere where people don't have the same freedom of speech and freedom of expression as we have. And I think that more than ever culture should be considered as a trojan horse. 
The beauty of VR is tomorrow you can have people from Iran or from North Korea — if they have a headset or even a laptop — and they can have access to the concert we can do in New York or in Paris or in London.
When I look back, I think that China concerts are very special to me because it was like playing on the moon for both sides. At that time people had absolutely no idea about what was going on in the West.  I went there with a stage project that was even revolutionary from the Western point of view —with electronic music, with lasers, things that were totally new. But you can imagine from the Chinese point of view, in those days, it was a real shock.
That your career has lasted so long to allow for a 40th anniversary album is kind of unbelievable. When you think back on your decades as an artist, what are your key takeaways?
What I learned is the importance of curiosity. Every time you start a project is to touch reset. I'm starting again as a beginner. I'm not really interested in what I've done before. It doesn't really belong to me anymore. I'm more interested by what's next  —  not to try to beat records, but as a kind of excitement. As long as this excitement exists, I think you go on. 
Living Legends: Roger McGuinn On The History Of The Byrds, His One-Man Show And Editing His Own Wikipedia Page