Ringo Starr
51st Annual GRAMMY Awards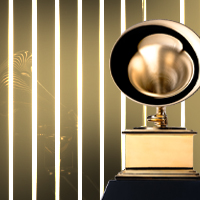 NOMINATION
Best Surround Sound Album
Ringo 5.1 The Surround Sound Collection
View All Nominations For This Artist
Through the 65th GRAMMY Awards
"Of course I'm ambitious. What's wrong with that? Otherwise you sleep all day."
Born Richard Starkey July 7, 1940, in Liverpool, England
After a storied career with the Beatles, Starr released "It Don't Come Easy," which went to No. 4 in the U.S. and U.K. His third album, Ringo, was hailed as a return to a rock sound after explorations into other genres.
Starr has won eight GRAMMY Awards as a member of the Beatles and an additional GRAMMY for the 1972 Album Of The Year-winning charitable efforts, The Concert For Bangla Desh, with Eric Clapton, Bob Dylan, George Harrison, and Ravi Shankar, among others. In 2014 he performed "Photograph" solo and reunited with Paul McCartney for "Queenie Eye" onstage at the 56th GRAMMY Awards, their first performance together in five years.
Starr is the only Beatle to have had another job before the band hit it big. He worked as a steward on a ferry in the early 1960s.
With the Beatles, Starr received a Recording Academy Trustees Award and a Lifetime Achievement Award. The band has 15 recordings in the GRAMMY Hall Of Fame, some of which were performed during "The Night That Changed America: A GRAMMY Salute to The Beatles," a TV special marking the 50th anniversary of the group's appearance on the "Ed Sullivan Show."
The GRAMMY Museum has hosted Starr on several occasions: first in 2010 for a conversation about his album Y Not, and again in 2013 for the opening of the exhibit Ringo: Peace & Love, the first such exhibit to honor a drummer.
Starr and his wife Barbara Bach started the Lotus Foundation to combat social issues, including substance abuse and neurological disease. He has participated in several musical projects for charity, including an album benefitting victims of Hurricane Sandy.
All GRAMMY Awards and Nominations for
Ringo Starr
Nominations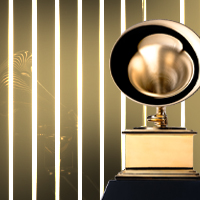 Best Surround Sound Album
Ringo 5.1 The Surround Sound Collection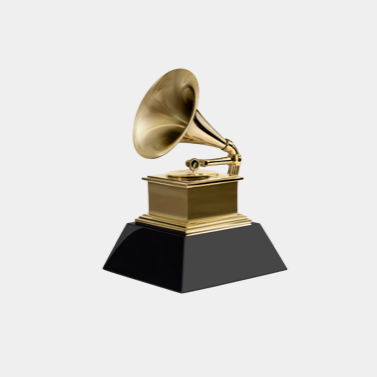 Get notified of exciting GRAMMY Award news and upcoming events!
Be the first to find out about GRAMMY nominees, winners, important news, and events