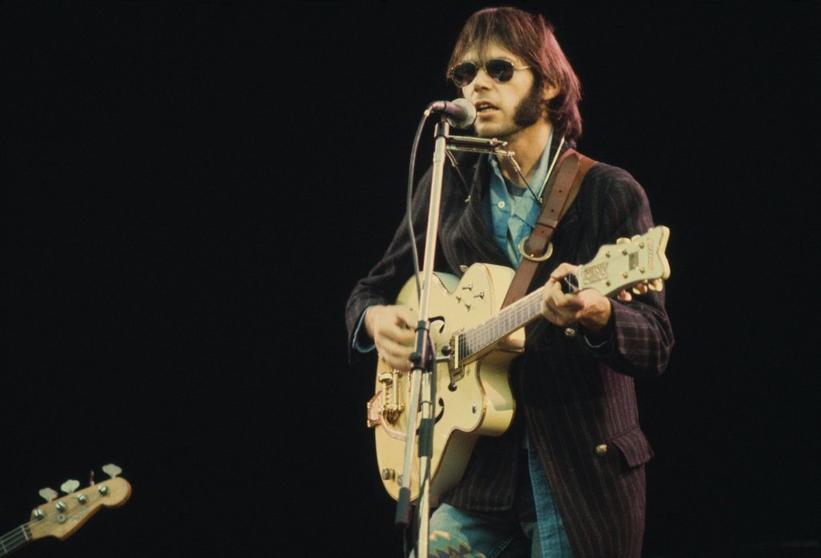 Neil Young in concert, circa 1970
Photo: Michael Putland/Getty Images
feature
For The Record: Why Neil Young's Commercial Breakout 'Harvest' Is Weirder & More Wonderful Than You Remember
In the latest edition of For The Record, revisit Neil Young's 1972 breakout album 'Harvest' for its 50th anniversary — and examine how the ambling AOR favorite contains something stranger and darker at its core
GRAMMYs
/
Feb 4, 2022 - 07:38 pm
Whether you're a Neil Young neophyte or you're feverishly refreshing the Thrasher's Wheat fansite right now, what does Harvest connote to you? You probably think of loping rhythms, lonesome slide guitar, a pastoral vibe. Rightly so! But did you forget that he rolled in the London Symphony Orchestra on track three?
But what does the LSO have to do with being thankful for your country home? Isn't that like a mismatch, like in that "Simpsons" episode when Cypress Hill hired them "possibly while high"?
Well, this stylistic party-crashing is actually part and parcel with Young. (Cue his oft-repeated comment about "heading for the ditch" after Harvest, when he could have become a mellow folkie for good, a la James Taylor.)
Remember: this is the rogue artist who would go on to embrace vocoders, Auto-tune and Old Hollywood-style big bands. So for Harvest's 50th anniversary, it's helpful to view it through the widescreen lens of his long, eccentric career. If you listen closely, it reveals itself to be a stranger, darker listen than you may remember — yes, even with the famous addict's warning "The Needle and the Damage Done" considered. 
Sure, you get stone-cold classics like "Out on the Weekend," "Heart of Gold," "Old Man," and the enigmatic title track. But those canonized tunes are counterweighted by less-discussed oddities — "A Man Needs a Maid" and "There's a World" with the orchestra, but also the elliptical, electrified closer, "Words (Between the Lines of Age)."
With these aesthetic zigzags in mind, Harvest seems less like an unpredictable artist's flirtation with traditionality than yet another curveball — albeit with monster hits and a cozy vibe that somewhat obfuscates its core nature.
The early presence of the Stray Gators — Young's beautifully aching backing band, consisting of pianist Jack Nitszche, lap-steel guitarist Ben Keith, bassist Tim Drummond and drummer Kenny Buttrey — might lead one to believe that Young made the record with just them, perhaps in rustic climes at his Broken Arrow Studio. Actually, Harvest was culled from four locations and contexts: said workspace at his California ranch; Quadrafonic Sound Studios in Nashville; Barking Town Hall in London; and a solo, acoustic show taped at UCLA's Royce Hall.
Back to the London Symphony Orchestra: "A Man Needs a Maid" remains one of Young's most wounded creations, period. Even in its stripped-down form on Live at Massey Hall 1971, it flirts with chauvinism; Young yearns for "Just someone to keep my house clean/ Fix my meals, and go away."
The song courted controversy for that reason. But Young didn't mean it that way, and he got ahead of the literalist misinterpretation. "It doesn't really mean what it says," he told the audience during another solo, acoustic performance that year. "I don't really want a maid." An early, alternate lyric summed up the whole point, which was male insecurity and fear of vulnerability: "Afraid/ Man feels afraid."
That said, "A Man Needs a Maid" takes on a bombastic new dimension when the LSO throws the kitchen sink at it — the haunting, spare song becomes a truly odd duck. The orchestra returns on Side 2 for "There's a World," where Young seems to inspect the globe and its daily dramas from a cosmic vantage: "All God's children in the wind/ Take it in and blow hard."
Then there's "Words (Between the Lines of Age)," which is similarly packed with mystery. "Someone and someone/ Were down by the pond/ Looking for something/ To plant in the lawn," he sings at the outset. (From a journalistic standpoint, that's three TKs.) It's the energy of the song that counts — wizened, molten, ancient-feeling.
Those three songs may not connote tooling around on a Sunday afternoon, but they give the album a healthy amount of wabi-sabi and a Youngian sense of disorientation.
Young has returned to the vibe of Harvest over and over throughout the years, both directly (in 1992's conscious throwback Harvest Moon) and indirectly (in 2000's sentimental and criminally underrated Silver and Gold.) But aside from a couple of tunes on the former album, like the string-laden "Such a Woman," neither album quite recaptures Harvest in its odd multitudes.
But all that being said, does the album work for a long Sunday-afternoon think? Absolutely. Try this: plan a drive down your closest country road, and crank up "Old Man." Time it to when James Taylor's banjo kicks in, right before Ben Keith lets off a peal of train exhaust and the harmonies erupt. How could you not heartily tap your steering wheel?
That's Young for you, and partly why Harvest — which entered the GRAMMY Hall of Fame in 2015 and remains the bestselling record of 1972 — resonates on its 50th anniversary. Like its heart-forward yet mercurial creator, it's earthy and grounding when you need it to be, but always at the ready with a change of plans. 
Bob Dylan's Latest Box Set Proves He Remained Stellar In The '80s. These '60s Classic Rock Artists Did, Too.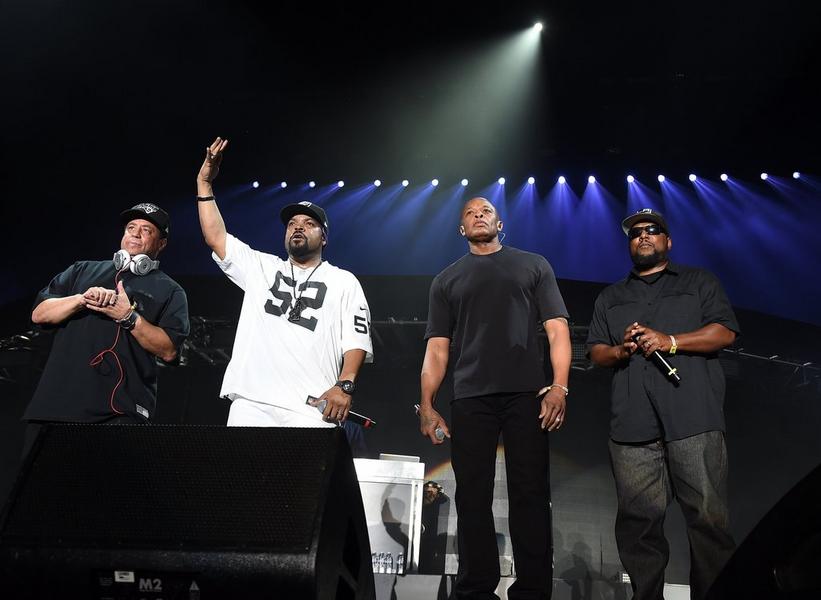 N.W.A's DJ Yella, Ice Cube, Dr. Dre, and MC Ren
Photo: Kevin Winter/Getty Images
news
N.W.A Are 'Straight Outta Compton': For The Record
What started as an attitude that helped put Compton on the map grew into a worldwide music revolution celebrating the streets
GRAMMYs
/
Jul 26, 2018 - 11:05 pm
A debut album that landed like a sledgehammer, 1988's Straight Outta Compton has become a legend in its own right. The featured N.W.A lineup was Dr. Dre, Eazy-E, Ice Cube, and MC Ren. The album was produced by Dr. Dre and DJ Yella, and released on Ruthless Records, the label co-founded by Eazy-E and N.W.A manager Jerry Heller two years before.
Although it sold well initially, its landmark status rested on the controversies surrounding its gangsta lifestyle themes and attitudes. Its provocative tracks described the world N.W.A knew through their own eyes, including the title track, which elevated the group's hometown of Compton, Calif., "Express Yourself" and "Gangsta Gangsta." The album also included "F* Tha Police," which resulted in the FBI and U.S. Secret Service sending threatening letters to Ruthless Records and the group's banishment from many venues.
Credited as one of the most influential hip-hop records of all time, in 2015, Straight Outta Compton the film appeared, dramatizing the 1988 impact of the album, with Ice Cube portrayed by his son O'Shea Jackson Jr. Confrontations with law enforcement and antagonism based on "F* Tha Police" form a core element of both the 2015 drama as well as the drama on the streets that has never stopped.
Among the album's many aftermaths, Eazy-E died in 1995, Ice Cube went on to produce and star in his extensive filmography and the adventures of Dr. Dre touch on many other histories, including those of Eminem and Kendrick Lamar. Meanwhile, in recognition of its critical importance to music history, Straight Outta Compton was inducted into the Recording Academy's GRAMMY Hall Of Fame as well as the Library of Congress' National Recording Registry.
Catching Up On Music News Powered By The Recording Academy Just Got Easier. Have A Google Home Device? "Talk To GRAMMYs"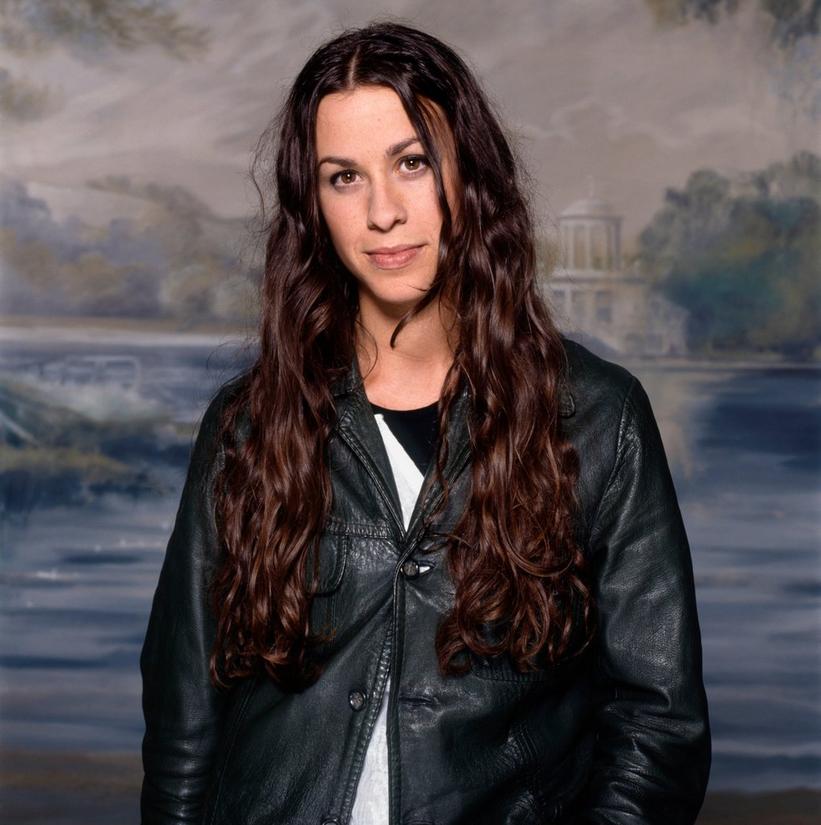 Photo: Terry O'Neill/Iconic Images/Getty Images
feature
Alanis Morissette's 'Jagged Little Pill': For The Record
Learn about the singer/songwriter's big GRAMMY night at the 38th GRAMMY Awards with her third studio album
GRAMMYs
/
Mar 23, 2018 - 03:10 am
For a generation of music lovers, the '90s hosted a boon of hits that have now attained classic status. Alanis Morissette's Jagged Little Pill is arguably at the top of the list.
Released June 13, 1995, as her third studio album, Morissette worked on the project exclusively with producer/writer Glen Ballard. She plumped the depth of raw emotion to craft the LP's 12 alt-rock tracks, marking a departure from her previous pop-centered releases.
The Canadian native's honest approach to Jagged Little Pill flipped the industry upside down. The album went on to reach No. 1 on the Billboard 200 and produce three No. 1 Billboard singles: "You Oughta Know," "Hand In My Pocket" and "Ironic."
As of 2015, sales of the album surpassed 15 million copies in the United States, making it one of only three albums to reach that milestone behind Metallica's self-titled album (16.1 million) and Shania Twain's Come On Over (15.6 million).
Further solidifying its legacy, a musical stage production based on the LP will premiere in spring 2018.
Jagged Little Pill also brought Morissette her first four career GRAMMY wins at the 38th GRAMMY Awards. She took home the coveted award for Album Of The Year and Best Rock Album, while "You Oughta Know" earned Best Female Rock Vocal Performance and Best Rock Song.
"I actually accept this on behalf of anyone who's ever written a song from a very pure place, a very spiritual place," Morissette said during her Album Of The Year acceptance speech after thanking Ballard. "And there's plenty of room for a lot of artists so there's no such thing as the best."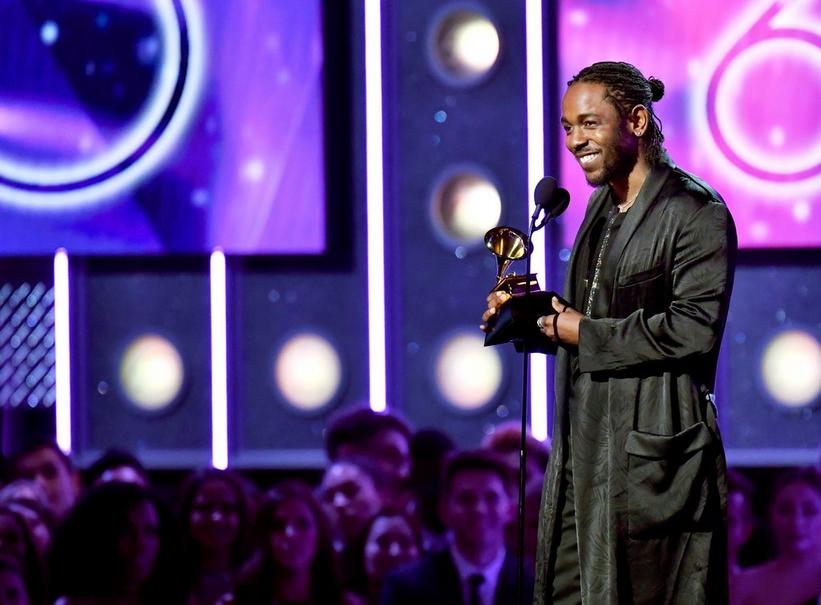 Photo: Jeff Kravitz/Getty Images
news
Kendrick Lamar, 'DAMN.': For The Record | 2018 GRAMMYs Edition
Celebrate the Compton rapper's successful fourth album, which brought home a total of five GRAMMY wins on Music's Biggest Night
GRAMMYs
/
Feb 9, 2018 - 03:16 am
Kendrick Lamar's phenomenally successful fourth LP, DAMN., landed with a bang in mid-2017 that saw fans digging voraciously into the full media experience of the album's release in an intense manner.
There were rumors based on tweets, there were secret second album release theories, there were even guesses at the tracklist's double-meanings that actually turned out to be true. Altogether, it made for a moment in pop culture that coalesced into an explicit public statement: Lamar was no longer content to merely capture the attention of hip-hop purists and music scenesters with their ears to the street; he was here to convert new listeners over from the mainstream without sacrificing the authenticity of his core sound. And along the way maybe raise a few middle fingers in the direction of his oftentimes befuddled political detractors.
"The initial goal was to make a hybrid of my first two commercial albums," Lamar explained to Zane Lowe on Beats 1 Radio. "That was our total focus, how to do that sonically, lyrically, through melody – and it came out exactly how I heard it in my head. … It's all pieces of me."
Lamar's soul-bearing reaped obvious rewards at the 60th GRAMMY Awards, with DAMN. generating a total of five GRAMMY wins, including Best Rap Album, Best Rap/Sung Collaboration ("LOYALTY."), Best Rap Song ("HUMBLE."), Best Rap Performance ("HUMBLE."), and Best Music Video ("HUMBLE.").
Along with its successes on Music's Biggest Night, DAMN. also proved to be a commercial windfall for Lamar, with lead single "HUMBLE." clocking in as his first-ever No. 1 single on the Billboard Hot 100, with supporting singles "LOYALTY." And "LOVE." both charting in the Top 15. For its own part, DAMN. debuted at No. 1 on the Billboard 200, has been certified double-platinum by the RIAA, and ended the year as the No. 1 album of any genre for 2017, by chart performance.
Catching Up On Music News Powered By The Recording Academy Just Got Easier. Have A Google Home Device? "Talk To GRAMMYs"
news
More Stars To Come Together For Paul McCartney
Tony Bennett, Coldplay, Foo Fighters, Alicia Keys, Diana Krall, Alison Krauss, Norah Jones, Katy Perry, James Taylor, and Neil Young among artists added to performance lineup for GRAMMY Week MusiCares Person of the Year tribute
GRAMMYs
/
Dec 3, 2014 - 05:06 am
An impressive star-studded cast will come together to honor 2012 MusiCares Person of the Year honoree Paul McCartney during a sold-out gala on Feb. 10 in Los Angeles, two days prior to the 54th Annual GRAMMY Awards.
Hosted by actor/comedian Eddie Izzard, artists set to perform are current GRAMMY nominees Tony Bennett, Coldplay, Foo Fighters, Alison Krauss & Union Station featuring Jerry Douglas, and Katy Perry; GRAMMY-winning artists Duane Eddy, Norah Jones, Alicia Keys, Diana Krall, James Taylor, and Neil Young with Crazy Horse; two-time Latin GRAMMY-winning artist Sergio Mendes; and the cast of Cirque du Soleil's "Love" Beatles tribute show. The evening will also feature a special performance by McCartney.
The MusiCares Person of the Year tribute is one of the most prestigious events held during GRAMMY Week. Proceeds from the dinner and concert will provide essential support for MusiCares, which ensures that music people have a place to turn in times of financial, medical and personal need.
Past MusiCares Person of the Year honorees include: Bennett, Bono, Natalie Cole, Phil Collins, David Crosby, Neil Diamond, Gloria Estefan, Aretha Franklin, Don Henley, Billy Joel, Elton John, Quincy Jones, Luciano Pavarotti, Bonnie Raitt, Paul Simon, Sting, Barbra Streisand, Taylor, Brian Wilson, Stevie Wonder, and Young.
The 54th Annual GRAMMY Awards will take place live on Sunday, Feb. 12 at Staples Center in Los Angeles and will be broadcast live on the CBS Television Network from 8–11:30 p.m. ET/PT.
Follow GRAMMY.com for our inside look at GRAMMY news, blogs, photos, videos, and of course nominees. Stay up to the minute with GRAMMY Live. Check out the GRAMMY legacy with GRAMMY Rewind. Explore this year's GRAMMY Fields. Or check out the collaborations at Re:Generation, presented by Hyundai Veloster. And join the conversation at Facebook, Twitter, and YouTube.