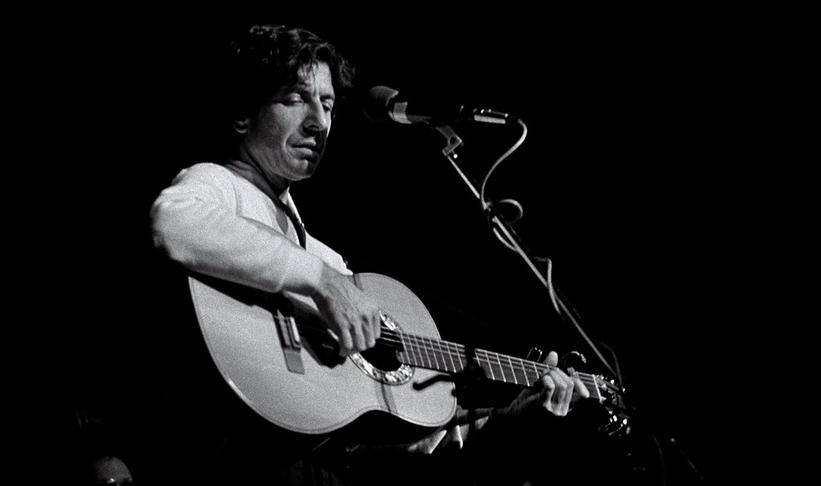 news
Revisit Leonard Cohen's Magnum Opus "Hallelujah" In 60 Seconds | History Of
The latest episode of GRAMMY.com's History Of video series tells the story of Leonard Cohen's famous 1984 single, which found new life with renowned covers from John Cale, Jeff Buckley, Rufus Wainwright and many others
GRAMMYs
/
Sep 22, 2020 - 02:46 am
Though it has been covered countless times by major names from practically every popular genre, Leonard Cohen's "Hallelujah" was not actually a big hit upon its 1984 release.
Appearing on his seventh studio album, Various Positions, "Hallelujah" found its greatest acclaim in cover renditions by the likes of John Cale, Jeff Buckley, Rufus Wainwright, k.d. lang, "The X Factor" winner Alexandra Burke, Pentatonix and plenty more.
Other covers throughout history have been performed by Bob Dylan, Brandi Carlile, Regina Spektor, Willie Nelson, Susan Boyle, Tim Minchin, Myles Kennedy and even U2's Bono.
Get a 60-second history lesson on "Hallelujah" in GRAMMY.com's latest History Of video above.
Explore "Solid Gold," The Epic '80s Hit Music TV Show | History Of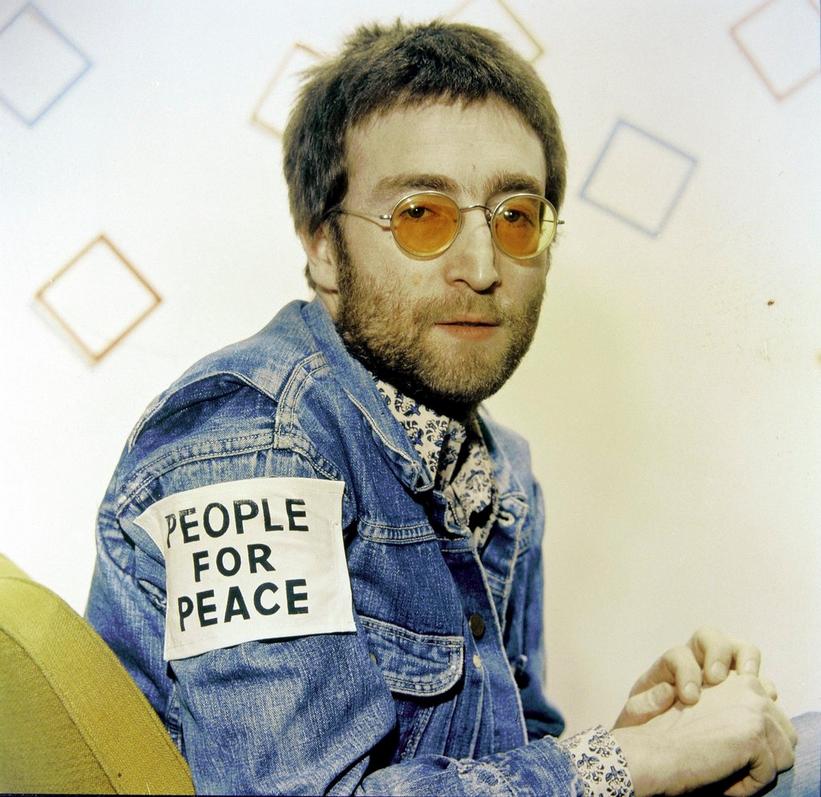 Photo: Ron Howard/Redferns
list
John Lennon, Sting, Alicia Keys: 7 Songs For Starting Over In 2018
With hits from Leonard Cohen, the Byrds, Nina Simone, and more, find the motivation for a brand-new you this New Year
GRAMMYs
/
Jan 4, 2018 - 11:12 pm
Each New Year offers the opportunity for a fresh new start, whether you're looking to wash away the sins of the previous year or reinvent a better future that follows your ultimate dreams. Starting over isn't an easy task, but we have one recommendation that will help motivate you: music.
Don't be a fuddy duddy. Kick-start 2018 with this playlist of seven songs all about starting over, including hits from John Lennon, the Byrds, Sting, and Alicia Keys, among others.
1. The Byrds, "Turn! Turn! Turn!"
Starting with its lyrics, "To everything (turn, turn, turn)/There is a season," this GRAMMY Hall Of Fame classic is a great reminder that everything is always changing anyway, so now is as good a time as any to give something new a chance. The composition was written by Pete Seeger in the late 1950s, but the lyrics come almost verbatim from the Book of Ecclesiastes in the Bible. The song didn't hit it big until the Byrds got their turn at it in 1965. Reportedly, it took Roger McGuinn & Co. 78 takes to perfect their folk-rock arrangement.
2. Leonard Cohen, "Anthem"
GRAMMY winner Leonard Cohen had a knack for poetry powerful enough to move mountains, and his "Anthem" is one such gem. This 1992 tune about embracing imperfection and marching forward in the face of adversity contains one of Cohen's most-quoted lines: "Ring the bells that still can ring/Forget your perfect offering/There is a crack, a crack in everything/That's how the light gets in." And we'll leave you with one final line from the master that encapsulates starting over: "The birds they sing, at the break of day/Start again, I heard them say/Don't dwell on what has passed away/Or what is yet to be."
3. Gil Scott-Heron, "I'm New Here"
Taken from his 2010 album of the same name, "I'm New Here" came near the end of Gil Scott-Heron's storied life. The album saw Scott-Heron, according to Drowned In Sound's Robert Ferguson, "pick over the bones of his life, acknowledging the hard times and his own mistakes, but standing proud of all they have led him to become." Embodying this sentiment accompanied only by an acoustic guitar, Scott-Heron's bluesy, semi-spoken "I'm New Here" brings out the poignancy of change. Its key lyric, "No matter how far wrong you've gone/You can always turn around," is something to keep in mind year-round, let alone January.
4. Alicia Keys, "Brand New Me"
Alicia Keys went full bore on the empowering messages of her 2012 album, Girl On Fire — the Best R&B Album winner at the 56th GRAMMY Awards — including the track, "Brand New Me." Co-written with singer/songwriter Emeli Sandé, the soft pop/R&B ballad describes growing as a person and becoming a brand-new version of yourself. "Brand new me is about the journey it takes to get to a place where you are proud to be a new you," Keys wrote on her website at the time of the song's release.
5. John Lennon, "(Just Like) Starting Over"
A quintessential start-anew song, former Beatle John Lennon included "(Just Like) Starting Over" on his GRAMMY-winning 1980 album, Double Fantasy. "(Just Like) Starting Over" was the album's first single because Lennon felt it best represented his return following a five-year hiatus from music. It's also a love song, but the theme of starting over has a universal resonance "It's time to spread our wings and fly/Don't let another day go by my love/It'll be just like starting over." It became Lennon's second chart-topping single in the U.S., reaching No. 1 after his death on Dec. 8, 1980.
6. Nina Simone, "Feeling Good"
"It's a new dawn/It's a new day/It's a new life for me/I'm feelin' good." Could you ask for better lyrics for embarking on a new journey? Nina Simone recorded her version of "Feeling Good," which was originally written for the musical "The Roar Of The Greasepaint — The Smell Of The Crowd," on her 1965 album I Put A Spell On You. While artists such as Michael Bublé, John Coltrane, George Michael, and Muse subsequently covered it, no alternative is quite as powerful — or soulful — as Simone's.
7. Sting, "Brand New Day"
Sting's "Brand New Day" has a lesson for inspiring motivation to start the New Year with fresh eyes: "Turn the clock to zero, buddy/Don't wanna be no fuddy-duddy/We started up a brand new day." The bright, catchy pop tune and its namesake 1999 album resonated with fans, landing it at No. 9 on the Billboard 200. The track (and album) earned Sting GRAMMYs — Best Male Pop Vocal Performance and Best Pop Album — at the 42nd GRAMMY Awards.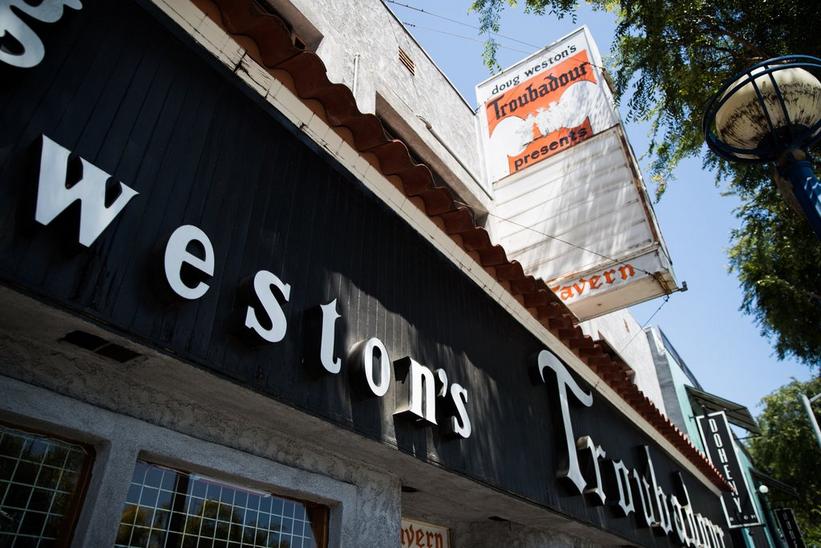 Photo: Rich Fury/Getty Images
news
History Of: The World-Famous Troubadour In West Hollywood
Take a journey through the storied past of one of the epicenters of Los Angeles cultural scene, Doug Weston's Troubadour
GRAMMYs
/
Oct 20, 2020 - 06:08 am
Without a doubt, few establishments have hosted as many historical and electrifying musical moments as Doug Weston's Troubadour in West Hollywood. Since Weston opened the club's doors in 1957, countless influential acts have debuted, formed been discovered, or delivered triumphant intimate performances within the walls of one of L.A.'s most famous cultural landmarks.
From being the platform for 1960s debuts by Buffalo Springfield, Joni Mitchell and James Taylor to hosing some of the the biggest artists and comedians of today, the Troubadour's legacy keeps growing over 60 years since it opened. Learn more about the Troubadour's storied past across the decades in the latest episode of GRAMMY.com's History Of.
Revisit Leonard Cohen's Magnum Opus "Hallelujah" In 60 Seconds | History Of
news
Leonard Cohen's Holy Standard
With more than 360 recordings, Leonard Cohen's spiritual "Hallelujah" has evolved into a universal modern-day hymn
GRAMMYs
/
Dec 3, 2014 - 05:06 am
It is rare that a song can so deeply permeate the popular zeitgeist that it is played at moments of deep communal grief and universal gratitude. A few standards, such as "Bridge Over Troubled Water," "A Change Is Gonna Come" or "Let It Be," come to mind, but Leonard Cohen's "Hallelujah," with its signature mix of a beguilingly simple melody and artfully ambiguous lyrics, has somewhat incongruously risen to standard status.
"Hallelujah" began its improbable journey in 1984 when Cohen — a legend among the musical literati for such songs as "Suzanne," "Bird On A Wire" and "Famous Blue Raincoat," but still a relatively obscure poet turned folk musician — was about to turn 50. He pored over the words to the song for many years, filling two notebooks, writing more than 80 verses and recording two versions with almost completely different lyrics. When "Hallelujah" was finished, his record company, Columbia, turned down the album it was to be featured on, Various Positions. The album was subsequently released in 1985 on the indie label PVC Records.
In the nearly three decades since, the song has become a modern-day hymn, played everywhere from ground zero, the Vatican and the Super Bowl to earthquake and hurricane relief benefits and memorial montages at awards shows. The song, which is also broadcast at 2 a.m. every Saturday night by the Israeli Defense Force's radio channel, has even inspired the book The Holy Or The Broken: Leonard Cohen, Jeff Buckley And The Unlikely Ascent Of Hallelujah, authored by Alan Light, former editor in chief of Vibe and Spin.
"I couldn't think of any other song that had this long and extended path to becoming a standard, as opposed to coming out and being a big hit and everyone knowing that it's a very special song," says Light. "'Bridge Over Troubled Water' was a huge hit when it came out and everybody got that. This one took 15 to 20 years to get to that place. It's not like there was one big moment, not at the creation, or one cover that did it."
Like other Cohen compositions, the thematic dichotomies of hope and doubt and sacred and profane — or the holy and the broken as alluded to in Light's book title — run through "Hallelujah."
"The fact is," Light says, "that despite all the misunderstandings over the lyrics, or maybe because of them, 'Hallelujah,' like Springsteen's 'Born In The U.S.A.' before it, has been co-opted by the larger public, which bears evidence of an even greater subtlety in the seeming dichotomy of the song. We continue to faithfully sing the words, even though we don't know what they mean."
In 1991 John Cale of the Velvet Underground recorded his interpretation for a Cohen tribute album, which was subsequently used on the soundtrack for Basquiat. Cale's version attracted an aspiring young artist named Jeff Buckley, who heard it and recorded a transformative version for his 1994 album, Grace. Bob Dylan was also one of the few people to recognize the song's qualities early on, and sang it live in concert frequently. In 2001 Rufus Wainwright's cover of the song was featured on the soundtrack for the animated film Shrek.
"Hallelujah" has since appeared in TV shows such as "The O.C.," "The West Wing," "ER," and "Scrubs," and graced the repertoire of more than 80 artists as diverse as Bon Jovi, Imogen Heap, Bono, Justin Timberlake, and Willie Nelson. In December 2008, a rendering by "The X Factor" winner Alexandra Burke and Buckley's version were No. 1 and No. 2, respectively, on the British singles charts, marking the first time in more than 50 years that the same song held the top two spots. Cohen's original recording broke into the Top 40 the same week. Canadian GRAMMY winner k.d. lang sang it at the Winter Olympics opening ceremony in Vancouver in 2010, giving the song a global stage.
"Everybody wanted to talk about it," said Light regarding his book research. "Whether it was Bono or Bon Jovi, they didn't need to be persuaded or convinced that there was something important going on here. Clearly every single person had thought about it [and] were aware of the legacy and being part of the chain of the performance."
Now, more than 360 recordings and thousands of performances later, "Hallelujah" is so ubiquitous that even Cohen himself politely requested a moratorium in 2009. However, as further testament to the song's ambiguous power, we have perhaps only to witness Adam Sandler's off-color parody at the 12-12-12 Hurricane Sandy benefit concert.
"Then with the Newtown [High School] shootings one week later," Light reflects, "the song was right back where people needed it to be. It was at the memorial; it was at the SNL opening. This is still the song that can perform that task."
Cohen, who received a Lifetime Achievement Award from The Recording Academy in 2010, has said of the song's meaning: "It explains that many kinds of hallelujahs do exist, and all the perfect and broken hallelujahs have equal value."
Light adds, "I think that at the heart of it there is this sense, as Leonard says, that it really is getting over the obstacle and challenges that life presents to you, even when you're at your weakest and you've been torn to pieces, that you look to the skies and wonder at being alive and appreciate what that is and be thankful. I think in a lot of these uses, that's what is really there."
(John Sutton-Smith is a music journalist and TV producer who helped establish the GRAMMY Foundation's GRAMMY Living Histories oral history program, currently comprising almost 200 interviews.)
news
Distinguished Company
GRAMMYs
/
Dec 3, 2014 - 04:22 am
By Bruce Britt
Leave it to Leonard Cohen, perhaps contemporary music's greatest living musical poet, to sum up the spirit of the Special Merit Awards Ceremony during his Lifetime Achievement Award acceptance speech Saturday at the Wilshire Ebell Theatre in Los Angeles. Dressed in a black suit and speaking in his trademark vampire baritone, the stubbly singer/songwriter thanked The Recording Academy for allowing him to be a part of "this distinguished company…as we make our way to the finish line that some of us have already crossed."
Sobering words. If we are to take away anything from Michael Jackson's senseless, unexpected death last year at age 50, it's that we must appreciate our heroes and loved ones before, and after, they cross over into the unknowable beyond. Appreciation is exactly what the annual Special Merit Awards are all about, and The Academy honored 12 legendary artists, innovators, companies, and behind-the-scenes technicians whose timeless works have helped improve the quality of lives worldwide.
Though Cohen's poetic, fateful words resounded throughout the event, other recipients delivered insightful stories and jokes that appealed more to the funny bone. A frail Clark Terry had to be helped to the stage, but not even illness could dampen the trumpeter's indomitable comic spirit. Hobbling down the stage in his wheelchair, the iconic jazz trumpeter joked that he was going to "keep doing it" until he got it right. Summing up his career, Delta blues singer/guitarist David "Honeyboy" Edwards stated that he "played a lot of blues out there…and I'm still 'knocking 'em dead." The son of late Scepter Records founder Florence Greenberg, who was there to accept a Trustees Award on her behalf, reminisced that "if you called her 'mother' at the office, our pay got docked."
Accepting the Lifetime Achievement Award for the late Bobby Darin, Dodd Darin struggled to compose himself as he remembered his dad. Flanked by his two school-aged daughters, Dodd shared how his multi-talented father was outraged that blacks were not allowed to perform at New York's legendary Copacabana, and recounted how he insisted black comic George Kirby open his show at the nightspot. The club's owner balked at the request, but Darin stood his ground and prevailed.
When the ancestors of phonograph inventor Thomas Alva Edison and country singer Loretta Lynn took the stage to accept awards for their famous elders, you couldn't help but think of their distinguished heredity. A Technical GRAMMY Award was given to pro audio company AKG Acoustics, the award-winning subsidiary of Harman International. Classical conductor/pianist André Previn (accepting his award via video presentation), country producer/guitarist Harold Bradley, and longtime GRAMMY telecast producer Walter C. Miller jammed the hilarity meter with their wry speeches.
Finally, former Michael Jackson manager Frank DiLeo took the stage to accept the Lifetime Achievement Award for his late client. Accepting the award for Jackson's three children, DiLeo told the hushed crowd the King of Pop had a tremendous sense of humor, which the singer would reveal when he watched the GRAMMYs. As DiLeo recalled, Jackson would phone him after a particularly weird acceptance speech and say, "Do you believe what that guy just said?" 


"Then he would laugh and hang up," DiLeo said.


While Jackson has crossed Cohen's proverbial finish line, his work — along with that of the rest of this year's Special Merit Awards class — will be appreciated and celebrated for many years to come.
(To view photos from the Special Merit Awards and other GRAMMY Week events, click here.)