Quincy Jones
65th Annual GRAMMY Awards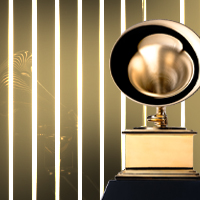 WINNER
Album Of The Year
Harry's House
View All Nominations For This Artist
Through the 65th GRAMMY Awards
You make your mistakes to learn how to get to the good stuff.
Born March 14, 1933, in Chicago
A multifaceted artist as a musician, arranger and producer, Quincy Jones first rose to prominence as a trumpet player in bands for jazz giants such as Lionel Hampton and Dizzy Gillespie. As a producer and arranger, he has worked with artists such as Frank Sinatra, Michael Jackson, Paul Simon, Aretha Franklin, and countless others. He has also released albums as a solo artist. 1974's Body Heat reached No. 6 on the Billboard 200, followed by a string of additional Top 20 albums.
Jones has won 28 GRAMMY Awards, tying him with Beyoncé as the most awarded living person, and second-highest GRAMMY winner of all time. His wins include three Producer Of The Year, Non-Classical awards and two awards each for Album Of The Year and Song Of The Year. He has been nominated a record 79 times since 1961.
Jones survived a life-threatening illness in 1974, but not before friends and family had begun preparing for his death. He later attended his own memorial service alongside comedian Richard Pryor, singers Marvin Gaye and Sarah Vaughan, and actor Sidney Poitier.
Jones earned a Recording Academy Trustees Award in 1989 and a GRAMMY Legend Award in 1992.
The GRAMMY Foundation's Starry Night event, which celebrated the Recording Academy's 50th anniversary, also recognized Jones's career in music. GRAMMY Camp — Jazz Session performers opened the event.
Jones produced "We Are The World," a 1985 charity single with Lionel Richie and Michael Jackson, among others. In 2001 the Quincy Jones Listen Up Foundation built more than 100 homes in South Africa. The organization connects young people with technology and education, and fosters interaction between teens in South Africa and Los Angeles.
All GRAMMY Awards and Nominations for
Quincy Jones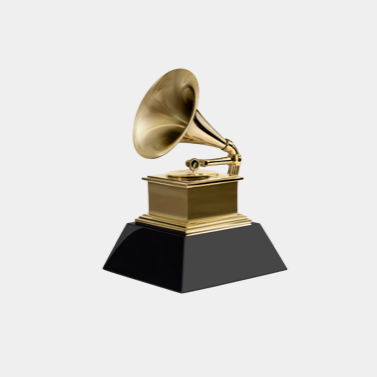 Get notified of exciting GRAMMY Award news and upcoming events!
Be the first to find out about GRAMMY nominees, winners, important news, and events