Carlos Santana
45th Annual GRAMMY Awards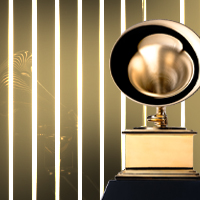 WINNER
Best Pop Collaboration With Vocals
The Game Of Love
View All Nominations For This Artist
Through the 65th GRAMMY Awards
"The most valuable possession you can own is an open heart. The most powerful weapon you can be is an instrument of peace."
Born Carlos Santana July 20, 1947, in Jalisco, Mexico.
Carlos Santana's breakthrough moment came at the Woodstock Festival in 1969 before the band released their eponymous debut album. They thrilled the crowd with the electrified Latin groove of "Evil Ways" and a ferocious 11-minute jam on "Soul Sacrifice." Santana's 1970 follow-up album, Abraxas, went to No. 1 on the Billboard 200 and contained the defining hits "Oye Como Va" and "Black Magic Woman." He had a surprise No. 1 hit single in 1999 with "Smooth," a track that combined Santana's soaring guitar sound with vocals by Matchbox 20's Rob Thomas.
Carlos Santana received his first GRAMMY win as a solo artist for "Blues For Salvador," which won Best Rock Instrumental Performance (Orchestra, Group Or Soloist) for 1988. In 1999 Santana's Supernatural took home Album Of The Year, and "Smooth" took home Record Of The Year. Carlos Santana first appeared on the GRAMMY stage at the 41st GRAMMY Awards in 1999, when he teamed with Lauryn Hill to perform "To Zion."
Carlos Santana was managed early in his career by famed rock and roll impresario Bill Graham. The two met when Graham caught a young Santana trying to climb into Graham's second floor office in order to sneak into a Cream/Paul Butterfield Blues Band show at the Fillmore Auditorium in San Francisco.
Carlos Santana has two works in the GRAMMY Hall Of Fame, his 1969 self-titled debut album, and 1970's follow-up, Abraxas.
In 1998 Carlos Santana started the Milagro Foundation to support underrepresented children and youth in the areas of arts, education and health.
All GRAMMY Awards and Nominations for
Carlos Santana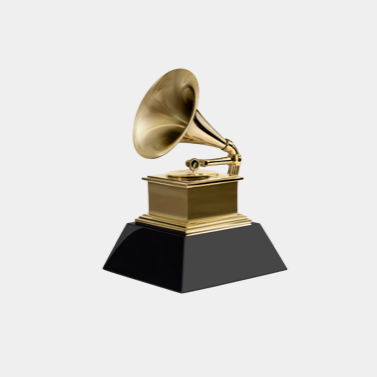 Get notified of exciting GRAMMY Award news and upcoming events!
Be the first to find out about GRAMMY nominees, winners, important news, and events