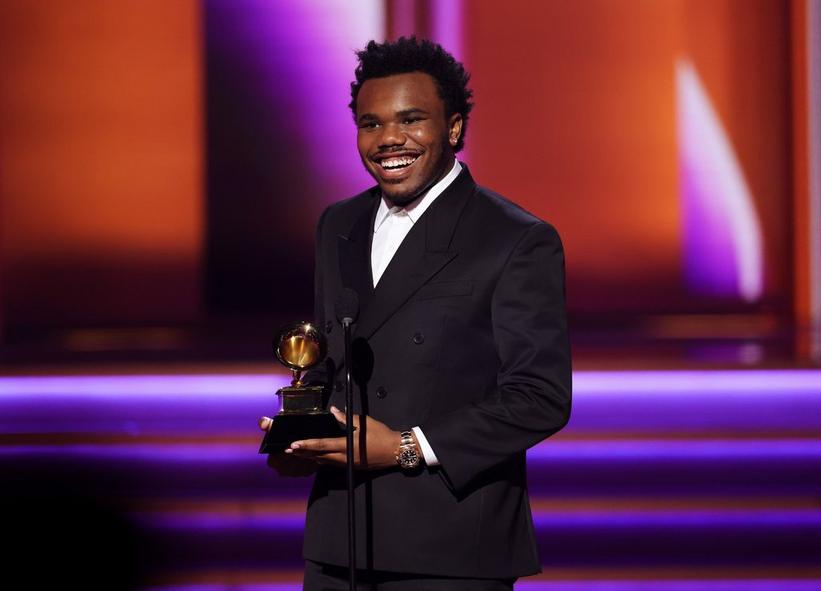 Baby Keem accepts the Best Rap Performance award for "Family Ties" onstage during the 64th Annual GRAMMY Awards at MGM Grand Garden Arena on April 03, 2022 in Las Vegas, Nevada.
PHOTO: Rich Fury/Getty Images
news
Baby Keem Wins Best Rap Performance | 2022 GRAMMYs
Baby Keem Wins Best Rap Performance for "Family Ties" featuring Kendrick Lamar at the 2022 GRAMMYs
GRAMMYs
/
Apr 4, 2022 - 01:46 am
Baby Keem ft. Kendrick Lamar won the GRAMMY for Best Rap Performance at the 2022 GRAMMYs for "Family Ties." This win is the rapper's first win of the 2022 GRAMMYs and of his career.
"Nothing can prepare me for this moment tonight," Keem said. "I just want to say thank you to my support system, the city of Las Vegas, my family, the women that raised me, that shaped me to become the man I am today."
Cardi B, J. Cole ft. 21 Savage & Morray, and Megan Thee Stallion were the other nominees in the prestigious category.
Check out the complete list of winners and nominees at the 2022 GRAMMYs.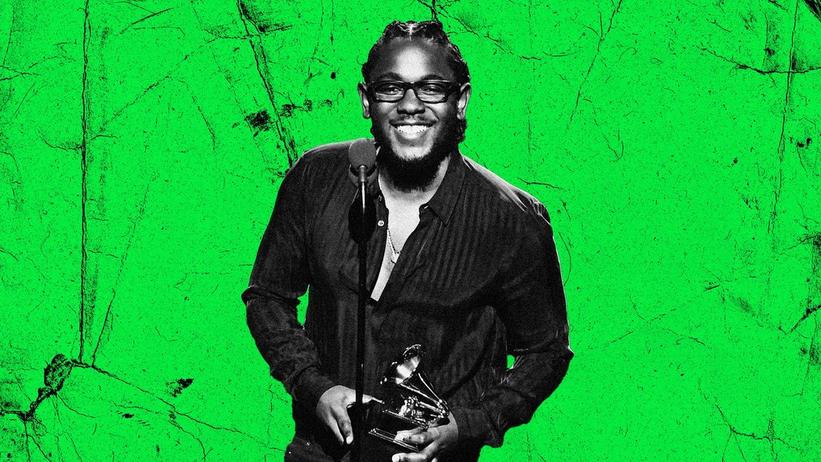 Kendrick Lamar
Photo: Jeff Kravitz/FilmMagic
video
GRAMMY Rewind: Kendrick Lamar Honors Hip-Hop's Greats While Accepting Best Rap Album GRAMMY For 'To Pimp a Butterfly' In 2016
Upon winning the GRAMMY for Best Rap Album for 'To Pimp a Butterfly,' Kendrick Lamar thanked those that helped him get to the stage, and the artists that blazed the trail for him.
GRAMMYs
/
Oct 13, 2023 - 06:01 pm
Updated Friday Oct. 13, 2023 to include info about Kendrick Lamar's most recent GRAMMY wins, as of the 2023 GRAMMYs.
A GRAMMY veteran these days, Kendrick Lamar has won 17 GRAMMYs and has received 47 GRAMMY nominations overall. A sizable chunk of his trophies came from the 58th annual GRAMMY Awards in 2016, when he walked away with five — including his first-ever win in the Best Rap Album category.
This installment of GRAMMY Rewind turns back the clock to 2016, revisiting Lamar's acceptance speech upon winning Best Rap Album for To Pimp A Butterfly. Though Lamar was alone on stage, he made it clear that he wouldn't be at the top of his game without the help of a broad support system. 
"First off, all glory to God, that's for sure," he said, kicking off a speech that went on to thank his parents, who he described as his "those who gave me the responsibility of knowing, of accepting the good with the bad."
He also extended his love and gratitude to his fiancée, Whitney Alford, and shouted out his Top Dawg Entertainment labelmates. Lamar specifically praised Top Dawg's CEO, Anthony Tiffith, for finding and developing raw talent that might not otherwise get the chance to pursue their musical dreams.
"We'd never forget that: Taking these kids out of the projects, out of Compton, and putting them right here on this stage, to be the best that they can be," Lamar — a Compton native himself — continued, leading into an impassioned conclusion spotlighting some of the cornerstone rap albums that came before To Pimp a Butterfly.
"Hip-hop. Ice Cube. This is for hip-hop," he said. "This is for Snoop Dogg, Doggystyle. This is for Illmatic, this is for Nas. We will live forever. Believe that."
To Pimp a Butterfly singles "Alright" and "These Walls" earned Lamar three more GRAMMYs that night, the former winning Best Rap Performance and Best Rap Song and the latter taking Best Rap/Sung Collaboration (the song features Bilal, Anna Wise and Thundercat). He also won Best Music Video for the remix of Taylor Swift's "Bad Blood." 
Lamar has since won Best Rap Album two more times, taking home the golden gramophone in 2018 for his blockbuster LP DAMN., and in 2023 for his bold fifth album, Mr. Morale & the Big Steppers.
Watch Lamar's full acceptance speech above, and check back at GRAMMY.com every Friday for more GRAMMY Rewind episodes. 
10 Essential Facts To Know About GRAMMY-Winning Rapper J. Cole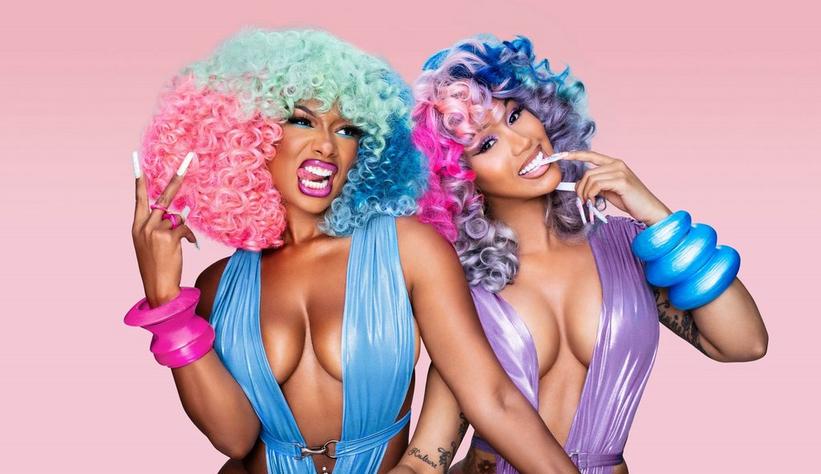 Cardi B and Megan Thee Stallion
news
Listen: Megan Thee Stallion & Cardi B Release New Song, "Bongos"
The single is the first collaboration between the GRAMMY-winning rappers since 2020's "WAP."
GRAMMYs
/
Sep 8, 2023 - 06:02 pm
GRAMMY-winning artists Megan Thee Stallion and Cardi B are back with a new single, "Bongos." The song highlights the duo's flow and connection, as they trade verses over a bouncy, repetitive and infectious beat fit for the club.
Released at the brink of autumn, the accompanying video for "Bongos" features vibrant visuals, majestic choreography and a Latin-inspired rhythm that makes listeners yearn for summer. The tropical-themed video was directed by Tanu Muino, who is known for her work on Harry Styles' "As it Was" and Normani's "Wild Side."
The single's cover art was teased a week prior on social media, showcasing Cardi B and Megan Thee Stallion holding lollipops with bright matching swimsuits and pastel-colored curls. 
"Bongos" marks the second collaboration since the duo's groundbreaking "WAP" single, which was performed at the 2021 GRAMMY awards and made history for its debut as the first  female rap collaboration to top Billboard's Hot 100 chart. 
Fans who were expecting a "WAP sequel" won't be disappointed. During an interview with DJ Whoo Kid, Cardi B speaks on the song themes and the difference between WAP, saying "We are talking a little, you know, about some p—y, but not like 'WAP' type of stuff," she said.
Cardi B has consistently been on the charts since her 2018 debut LP, Invasion of Privacy which won Best Rap Album at the 2019 GRAMMYs. Recent collaborations including "Point Me 2" with FendiDa Rappa, "Put it On the Floor" with Latto and "Jealousy" with Offset have reached topped charts and there's speculation for a new album soon. 
It's uncertain if "Bongos" will appear on Cardi B's sophomore album. She recently told Vogue Mexico x LatinAmerica, "I'm not going to release any more collaborations, I'm going to put out my next solo single."
This is Megan's first feature since her sophomore album, Traumazine, which was released in 2022. Megan announced a break from music in early 2023 to focus on her mental health amid the public trial against Tory Lanez. 
Megan Thee Stallion has continued to flourish in the media, hosting "Saturday Night Live" and venturing into acting roles including Disney+ series "She-Hulk; Attorney at Law." 
Unearthing 'Diamonds': Lil Peep Collaborator ILoveMakonnen Shares The Story Behind Their Long-Awaited Album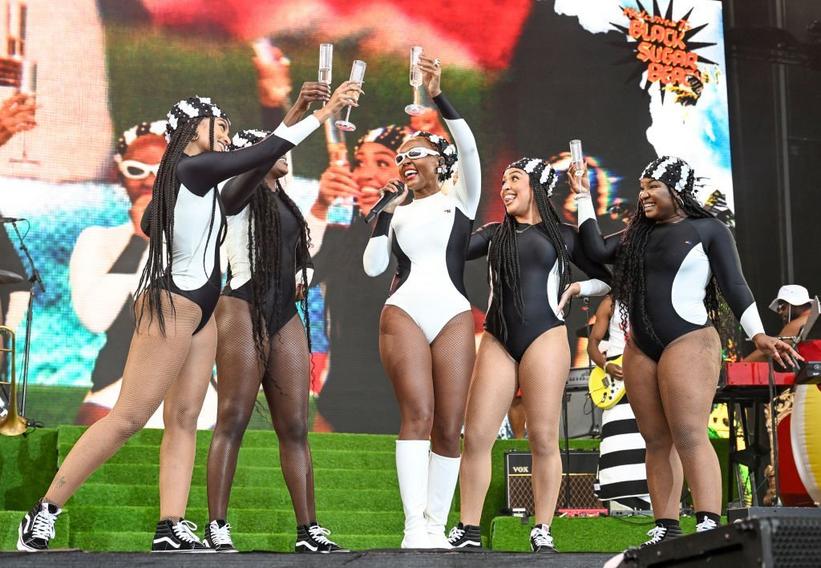 Janelle Monáe performs at the 2023 Outside Lands Festival
Photo: Steve Jennings/WireImage
list
7 Unforgettable Sets From Outside Lands 2023: Foo Fighters' Special Guests, Lana Del Rey's Return & A Superhero DJ Shaq
The 15th edition of San Francisco's foggy summer festival brought the musical heat — and lots of wild surprises.
GRAMMYs
/
Aug 15, 2023 - 01:57 pm
On Aug. 11-13, Outside Lands returned to San Francisco's Golden Gate Park for the 15th time. The city's premiere multi-day music and food festival attracted approximately 75,000 daily attendees, and promoter Another Planet says that about half of the 225,000 ticket holders live outside the Bay Area. 
Though it takes place in the peak of summer, San Francisco in August is relatively cold and nicknamed "Fogust," which may have shocked any of the out of towners who showed up in shorts and barely-there tops.
The mild weather conditions meant that the true heat was left up to the performers  to generate, and the more than 90 acts happily delivered. Below, we recount seven of the sets that were worth braving the summer cold to witness.
Shaq Takes Day One Championship
Moonlighting as DJ Diesel, NBA legend Shaquille O'Neal apologized for starting his incredibly surprising set a few minutes late.
"Sorry I'm late, I was just hanging with Steph Curry and Draymond Green," he said, name checking the Golden State Warriors' star players. He laced his banter with basketball metaphors and later brought out Warriors guard Gary Payton II to play Queen's "We Are The Champions" in the team's honor.
After dropping jaws by firing up aggressively, atonal EDM beats, he invited the crush of fans to come up on stage and "party with Diesel" one at a time. His set veered from Guns N Roses to Imogen Heap and he has to be the first DJ to call for a "ladies only mosh pit" while playing Aqua's "Barbie World." 
When he threw a young blonde boy on his shoulders and they both pumped their fists in unison, it was everything — and that's how a superhero DJs.
Janelle Monáe Celebrates The Fam
With a towering stack of Jamaican sound system-styled speakers, giant beach balls, a towel-waisted band and swimsuited dancers, Janelle Monáe brought the sexy "Black Sugar Beach" and "Lipstick Lover" vibes of her new album The Age of Pleasure to the Lands End main stage, which she last graced in 2018. 
Monáe has since come out as nonbinary and greatly expanded her fanbase; at Outside Lands, she dedicated her performance to "my community, the LGBTQIA+ community," saying, "I love you so much. To be Black, to be queer, to be nonbinary, to evolve and to have family like you is a blessing."
Monáe's natural charisma has only gotten sharper over time, and her dance moves are more infused with the quick steps of the Godfather of Soul James Brown and Prince. Her almost Rockettes-level line choreography with her dancers has leveled up as well.
This year's Outside Lands also saw the debut of the LGBTQIA+-centric Dolores' stage, which was powered all weekend by local party crews such as Hard French, Fake and Gay and Oasis. A highlight was Reparations, an all-Black drag show hosted by the incomparable Nicki Jizz, San Francisco's serial Drag Queen of the Year (according to local publication 48 Hills) who wore a large penis hat that she claimed was true to her actual size. The most overtly queer-friendly edition of Outside Lands was something beautiful to continue and build on in the future.
Kendrick Lamar Brings The Friday Night Light
Last seen rapping to a small but rapturous crowd on a secondary stage at Outside Lands in 2015, Kendrick Lamar has grown immeasurably as a recording artist and live performer. Lamar commanded the Lands End stage, closing the festival's first night with quietly assertive control and grace in a performance that felt like a rightful graduation. This veritable elder statesman slot has been previously held by major acts like Radiohead, Neil Young With Crazy Horse and Paul McCartney.
His 2022 album Mr. Morale & the Big Steppers featured prominently in the 21-song set, which included leftfield covers of Pusha T's "Nosetalgia" and The Weeknd's "Sidewalks." But Lamar knows that people still want to yell their lungs out to earlier cuts like "Swimming Pools (Drank)," "Bitch, Don't Kill My Vibe," "m.A.A.d city," "HUMBLE." and "Alright" and he obliged.
Lana Del Rey Swings Back To Twin Peaks
Flower crowns were all the rage when Lana Del Rey made her Outside Lands debut in 2016 at Twin Peaks, the festival's second largest stage. A new generation has since discovered the singer's outsize character and vibe, and as the gates opened on Saturday, giddy groups of teenage girls rushed to park themselves at the edge of that very same stage to catch Del Rey's big return to Golden Gate Park.
This time, Del Rey's set included a projection that said "God Bless You San Francisco" and a giant swing woven with flowers that flung her into the air while she sang. Her set spanned her classics, like "Video Games" from 2012's Born To Die, current hits, such as the title track from this year's album Did You Know That There's a Tunnel Under Ocean Blvd., and a loving cover of Tammy Wynette's 1968 country hit "Stand By Your Man." 
Though she's revered as an almost otherworldly figure and was an angelic vision in white, Del Rey doesn't act untouchable in 2023 — in fact, she literally came down and touched some of those fans who waited all day for her.
Foo Fighters Come Out Crooning
"We've gotta fit 28 years into two f—ing hours!" Dave Grohl explained early in the Foo Fighters' set. It was a towering goal that they tackled with consummate ease, reaching back to hits such as "Times Like These" and "The Pretender" and showing the continuum through to recent songs like "Rescue."
After playing a few choice riffs of "Enter Sandman," it would have been less of a surprise to see a member of two-time Outside Lands headliner (and Bay Area natives) Metallica join them on stage than who actually came out for a cameo. After flying in from Argentina, Michael Bublé initially pretended to be a regular audience member before going onstage to sing his hit "Haven't Met You Yet." 
The Foo-Bublé connection is fun and surprising: New drummer Josh Freese has also played for the Canadian crooner, and "Haven't Met You Yet" is part of a medley that the Foo Fighters are doing on tour that is comprised of other bands Freese has supported (including Devo's "Whip It" and Nine Inch Nails' "March of the Pigs").
Of course, the late drummer Taylor Hawkins will always be a prominent part of the Foo Fighters and their shows, and they played "Aurora" in his memory. As the park's Polo Field lit up in violet-colored lights, Grohl's 17-year-old daughter Violet Grohl also joined to sing three songs with her father, which he said was his absolute favorite thing in the world to do. 
"I'm sure I'm embarrassing her right now!" he said.
Gabriels Tributes Tina Turner
"We're California boys, but this is our first time in San Francisco," shared Gabriels singer Jacob Lusk before turning the Sutro stage into the Church of Outside Lands, and instructing everyone to share some neighborly love.
The Los Angeles band has some meteoric fans: Elton John invited Lusk, whose early resume includes being a former "American Idol" contestant who was in a gospel group with the late Nate Dogg, to sing with him on stage at this year's Glastonbury. Lusk's incredible vocal range flexes from baritone to falsetto on a dime, and he frequently takes a step back from the microphone while singing, as if not to overwhelm it.
In a particularly touching moment, Gabriels performed Tina Turner's "Private Dancer" while a montage of footage of Turner filled the screen.
Megan Thee Stallion Triumphs Over Tragedy
Fog flooded the park as a super snatched Megan Thee Stallion took to the stage in a hot Barbie pink outfit and long red hair, but she blazed through the haze with ground-sweeping twerking and saucy tracks like "Body," "Her," "WAP" and "Big Ole Freak." It was her first performance since Tory Lanez was sentenced to 10 years for shooting her, and she was feeling noticeably buoyant.
"F— all my haters!" she said in the middle of the set. "None of the s— you was doing or saying broke me." 
She received nothing but love from the crowd, and she was delighted by a big pocket of "boys" that she saw. Meg truly loves her "Hotties," and even stopped in between songs to sign someone's graduation cap. A recent grad herself, she is proud of her fans who follow suit.
"Real college girl s—!" she exclaimed.
7 Blazing Sets From Rolling Loud Miami 2023: Travis Scott, Sexyy Red, Rae Sremmurd & More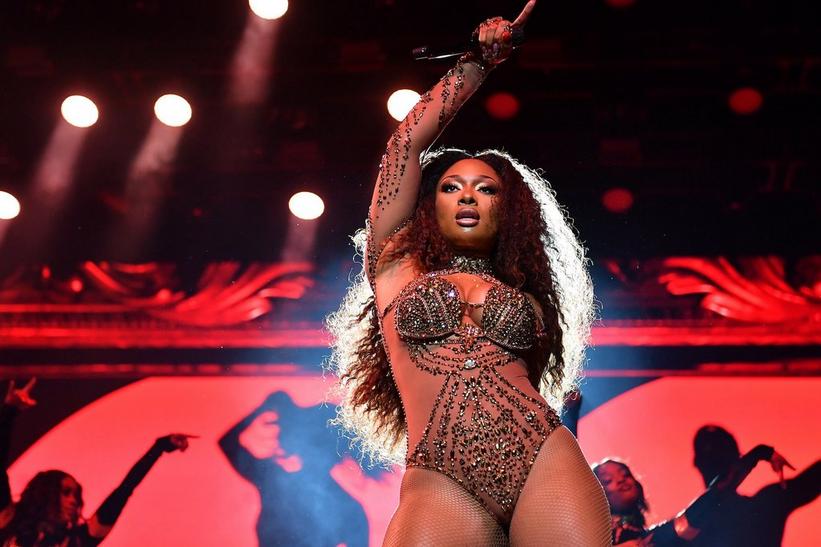 Megan Thee Stallion performs at ESSENCE Festival Of Culture in July 2023.
Photo: Paras Griffin/Getty Images
list
Outside Lands 2023: 10 Female And LGBTQIA+ Performers Taking Center Stage, From Lana Del Rey To Megan Thee Stallion
Outside Lands is stacking a sensational lineup for its 15th anniversary from Aug. 11 to 13. From aespa to Janelle Monáe, here's 10 awe-inspiring female and nonbinary artists who are ready to rule San Francisco's Golden Gate Park.
GRAMMYs
/
Aug 10, 2023 - 04:16 pm
This year marks the 15th anniversary of San Francisco's Outside Lands, and while the festival always boasts the Bay Area's best, the 2023 lineup is especially stacked with incredible female and nonbinary talent. From aespa making K-pop history to La Doña's homecoming, the fest's latest iteration is bound to be badass.
Whether you're planning on shimmying to Janelle Monáe, spitting every Megan Thee Stallion verse, or sobbing to Lana Del Rey, Outside Lands will be bursting with energy and seemingly endless options.
As San Francisco transforms Golden Gate Park into a lavish festival ground for three days, check out these 10 performers ready to electrify the city.
Megan Thee Stallion
Time to get lit like a match. Megan Thee Stallion has been hitting stages across the country this year — from LA Pride to her hometown of Houston for the Men's NCAA Final Four — and there's no doubt she'll bring the heat to Golden Gate Park on Sunday. Though the three-time GRAMMY winner is known for her high-hype, feel-good freestyles, her latest album, Traumazine, opens up about anxiety and the importance of self-care. So whether you're having a hot or healing girl summer, her headlining set will be the spot for festgoers to let loose.
Janelle Monáe
On Friday, Janelle Monáe will usher San Francisco into The Age of Pleasure. Sensuality and freedom flood the singer's most recent album, and for Monáe's headlining show, fans can expect bursting psychedelic soul, pop and hip-hop in an evening full of color and love.
Emphasizing intersectionality and identity (Monáe identifies as nonbinary), her wide-ranging performance will traverse her trailblazing concept albums like GRAMMY-nominated Dirty Computer and The ArchAndroid. Having conquered both the big screen and the stage as a multihyphenate, Monáe's set will be nothing short of a spectacle.
beabadoobee
Hot off supporting Taylor Swift's Eras Tour, beabadoobee is headed to Golden Gate Park on Sunday afternoon. The Filipino-English singer/songwriter has carved out a space for herself between indie rock and bedroom pop, first becoming known for her sweet, spacey falsetto and her sleeper hit "Coffee" in 2020. The indie star has since expanded her worldbuilding abilities rapidly, spinning intricate scenes from her debut Fake It Flowers into her scenic second album Beatopia — similarly, beabadoobee's Outside Lands set will likely flaunt the vitality of her imagination.
Raveena
Raveena is the definition of grace, and her Friday Outside Lands set is sure to swell with serenity. Mindfulness is the objective of the singer's soulful music as she grounds herself through tranquil mixes of R&B and pop. From her 2019 debut Lucid to 2022's Asha's Awakening, her voice epitomizes comfort whether it floats through delicate strings or stony drums. At Golden Gate Park, Raveena will bring momentary, blissful peace to the festival's chaotic fun.
Ethel Cain
Ethel Cain is ready to take concertgoers to church — even on a Friday. The experimental breakout star is known for dissecting dark, Southern Gothic themes in her music, establishing herself as a rising leader in the modern alternative genre (and also in the LGBTQIA+ community, as she is a trans woman). Her debut album Preacher's Daughter only came out last year, but the critically acclaimed album swiftly earned the musician a cult following. After bewitching Coachella audiences back in April, Cain's upcoming Outside Lands set is sure to be compelling.
NIKI
More than 10 years after she wrote her first original song, NIKI is ready to storm the Twin Peaks stage. Her deeply sincere indie pop drifts with bittersweetness, and it's powerful to witness how well the Indonesian singer's intimacy translates to massive crowds.
Signed to label 88rising in 2017, NIKI soon found herself playing concerts for a growing global fan base that resonated with her heart-to-heart songwriting. Ranging from the dramatic depths of her debut album, MOONCHILD, to 2022's earnest self-titled Nicole, NIKI's Outside Lands set will be perfect for listeners who want to escape with their head in the clouds.
Lana Del Rey
Lana Del Rey is the reigning queen of summertime sadness, and she'll be doin' time at Golden Gate Park as one of Saturday's headliners. Known for spinning tales of tragic romance, the GRAMMY-nominated singer/songwriter plans to enchant audiences at Twin Peaks stage following her release of Did You Know There's a Tunnel Under Ocean Boulevard. Her discography haunts and aches, filled with everything from folky gospel to trap pop; if one thing's for sure, Del Rey's highly anticipated performance is bound to be a spiritual journey.
La Doña
Born and raised in San Francisco, La Doña is making her city proud by performing at the Bay's biggest annual music festival. Taking the Lands End stage with her 11-piece band on Friday, the Chicana musician has come a long way since picking up the trumpet at age 7.
Centering around personal identity and community, her music beautifully merges traditional Latin folk with modern cumbia, reggaeton, and hip-hop. La Doña's progressive sound just earned her a spot on Barack Obama's annual summer playlist, and less than a month later, her hometown will get to see what all of the hype is about.
aespa
When aespa takes to Twin Peaks stage Friday, they'll make history as the first K-pop act to ever perform at Outside Lands. Exploding onto the music scene in 2020, the innovative South Korean girl group gives K-pop a fresh edge, distinctively inspired by hyperpop and hip-hop. The group's name combines the words "avatar," "experience," and "aspect," representing their futuristic style that's often embellished by a metaverse aesthetic. Their mind-blowing Coachella and Governors Ball debuts hinted that aespa is ready to pull out all the stops for their Outside Lands crowd.
Maggie Rogers