David Grohl
64th Annual GRAMMY Awards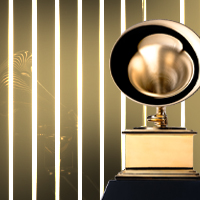 WINNER
Best Rock Performance
Making A Fire
View All Nominations For This Artist
Through the 65th GRAMMY Awards
"If there's one thing I'm good at, it's gathering people together to do something fun."
Born David Eric Grohl on Jan. 14, 1969, in Warren, Ohio
Dave Grohl became Nirvana's drummer in 1990, just in time to begin work on what would become that band's massively successful breakthrough album, 1991's Nevermind. After Nirvana leader Kurt Cobain's death in 1994, Grohl began recording the Foo Fighters' self-titled 1995 debut album, which reached No. 23 on the Billboard 200. With the exception of one guitar part on one song, Grohl played all the instruments on the album and sang all the vocal parts.
Did you know? In addition to his work with Nirvana and the Foo Fighters, Grohl has worked and recorded with various other artists including Killing Joke, Queens Of The Stone Age and Tenacious D. He organized the metal supergroup Probot and teamed with Queens Of The Stone Age's Josh Homme and Led Zeppelin's John Paul Jones to form the trio Them Crooked Vultures.

Grohl earned his first career GRAMMY as a member of Nirvana for 1995 for Best Alternative Music Performance for Unplugged In New York. He earned his next three GRAMMYs for 2000 with the Foo Fighters for Best Rock Album (There Is Nothing Left To Lose), Best Short Form Music Video ("Learn To Fly") and Best Hard Rock Performance ("All My Life").
At the 45th GRAMMY Awards in 2003, Grohl made his GRAMMY stage debut as part of a supergroup that included Elvis Costello, Tony Kanal, Bruce Springsteen, and Steven Van Zandt, who played "London Calling" in tribute to the recently deceased Clash frontman Joe Strummer.
Grohl is currently represented in the GRAMMY Hall Of Fame by Nirvana's "Smells Like Teen Spirit," which was inducted in 2017.
With the Foo Fighters, Grohl participated in the 2017 MusiCares Person of the Year tribute concert honoring Tom Petty. The annual Person of the Year gala raises funds for MusiCares, which provides services and resources that cover a wide range of financial, medical and personal emergencies for music people.
Grohl is a longtime advocate for marriage equality and LGBT rights. He's participated in a number of benefit concerts, including the 2014 Concert for Valor in support of U.S. troops.
All GRAMMY Awards and Nominations for
David Grohl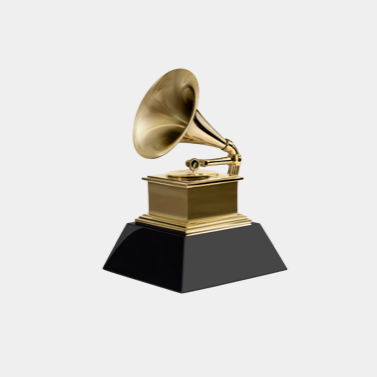 Get notified of exciting GRAMMY Award news and upcoming events!
Be the first to find out about GRAMMY nominees, winners, important news, and events