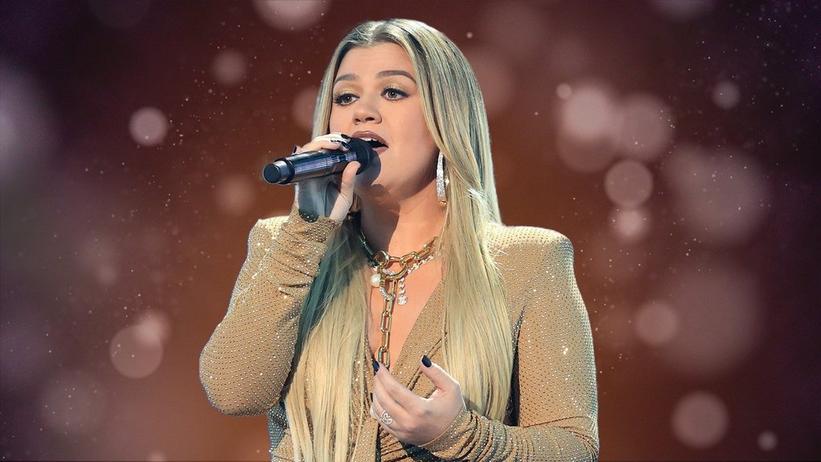 Kelly Clarkson performs at the 2020 Billboard Music Awards.
Photo: Christopher Polk/NBC/NBCU Photo Bank via Getty Images
feature
Kelly Clarkson's Road To 'Chemistry': How Her Post-Divorce Album Completes A Journey Of Resilience & Musical Freedom
With her tenth studio set, the pop superstar traces the entire arc of her relationship with ex-husband Brandon Blackstock, every stage of grief from anger to acceptance included.
GRAMMYs
/
Jun 23, 2023 - 02:31 pm
Kelly Clarkson's path to stardom is the stuff of modern legend. The pop star may be on the verge of releasing her tenth album, chemistry while simultaneously hosting one of today's most beloved talk shows, but she's been America's sweetheart since the day fans first met her.
In May 2002, a fresh-faced, 19-year-old Kelly showed up in Dallas to audition for a brand new reality show called "American Idol." She belted out Madonna's "Express Yourself" and Etta James' "At Last" in a homemade outfit she'd crafted from an old pair of jeans, claiming, "I'm gonna be a fashion designer if this doesn't work out." Just before she received a golden ticket from judges Paula Abdul, Randy Jackson and Simon Cowell, the show's narrator offered a fortuitous prediction: "call it a hunch, but we don't think Kelly is gonna need that plan."
Over the course of the next 13 weeks, the singing competition became the surprise hit of the summer, and its millions of viewers fell in love with Clarkson's bubbly, infectious personality and unforgettable voice. She was crowned the very first American Idol on Sept. 4, 2002 — but her journey to superstardom had only just begun.
Clarkson's winning prize included a recording contract with RCA Records, and her debut album, Thankful, arrived a short seven months after she clinched the "Idol" crown. Her coronation single, "A Moment Like This," and the LP both shot to No. 1 on the Billboard Hot 100 and Billboard 200, respectively. The album's lead single, "Miss Independent," also became a Top 10 hit and earned the newly christened star her first Grammy nomination for Best Female Pop Vocal Performance, proving the reality competition was merely a launchpad for the long and acclaimed career ahead (From Justin to Kelly notwithstanding).
While Thankful showed Clarkson's potential as a recording artist, her 2004 followup Breakaway turned her into a superstar. Though it only bowed at No. 3 on the Billboard 200, the album contained a veritable parade of hits — from the Avril Lavigne-penned title track and "Behind These Hazel Eyes to " "Because of You" and "Walk Away" — not to mention "Since U Been Gone," which remains one of her signature songs. Breakaway also took Clarkson from GRAMMY nominee to winner, as she took home Best Pop Vocal Album and Best Female Pop Vocal Performance for "Since U Been Gone" at the 2006 ceremony.
Now, how does one follow up a pop album that enthroned one of the biggest pop stars of the 21st century? By taking a hard left turn and leaning into a brash, more alt rock-oriented sound. Clarkson's third full-length, My December, was a jarring change of pace for many fans — just take one listen to the biting kiss-off of lead single "Never Again" — but it was a choice she had to fight hard to make. Despite the fact that she'd had a hand in writing half the songs on Breakaway, as well as "Miss Independent" and three other tracks on Thankful before that, RCA fought Clarkson over the creative direction of My December.
She publicly butted heads with CEO Clive Davis after the album's release, with the legendary record producer later slamming the project in his 2013 autobiography. Clarkson issued a public response defending My December and revealed her bad blood with Davis actually dated back to the time she played him "Because of You" — one of her most autobiographical and vulnerable songs, which is still her biggest streaming hit to date.
"I cried because he hated it and told me verbatim that I was a s—ty writer' who should be grateful for the gifts that he bestows upon me," she wrote at the time. "He continued on about how the song didn't rhyme and how I should just shut up and sing…But I continued to fight for the song and the label relented. And it became a worldwide hit."
For her fourth album, 2009's All I Ever Wanted, the star returned to a brighter, more pop-friendly sound, yet the trouble behind the scenes continued. Going into the writing process, Kelly had just one request: not to work with producer Dr. Luke, who was credited as a co-writer on both "Since U Been Gone" and "Behind These Hazel Eyes," again. But RCA had other ideas, and essentially forced her to collaborate with the embattled superproducer on lead single "My Life Would Suck Without You."
"I'm not gonna lie, I was totally bawling on the phone with my manager at the time," she recounted years later on the Rolling Stone Music Now podcast. "And you know, you're essentially powerless unless you say — like I had before — 'No, I'm not gonna do this.' And then they sit on your record, your tour suffers, your sales suffer, everyone suffers because of me, because of my decision."
In the face of a seemingly lose-lose choice, Clarkson made the best of a bad situation and completely rewrote the song to say exactly what she wanted. Though her songwriting went uncredited, for Kelly, it was more important that she weathered the drama with her integrity intact. And her resilience paid off: "My Life" scored her another No. 1 Hot 100 hit, and All I Ever Wanted became the singer's second No. 1 album on the Billboard 200.
In 2011, the superstar released her fifth album, the aptly titled Stronger. Though radio trends were shifting with the start of a new decade (as well as the arrival of a new generation of pop stars, like Lady Gaga and Justin Bieber), Clarkson hewed closely to her trusty pop-rock roots on the project — a decision RCA didn't seem to have a problem with. "This is the first record that my label and I have agreed on everything," she told The Guardian upon its release. "I'm crossing my fingers that there's no more drama."
Greatest Hits – Chapter One, a compilation to mark 10 years since her "Idol" win, followed a year later. On "Catch My Breath" — one of the record's three new songs — the star encapsulated the hard-won truths she'd gleaned from the previous decade, and revealed how they'd left her wiser, stronger and more empowered. "I've spent most of my life/ Riding waves, playing acrobat/ Shadowboxing the other half/ Learning how to react," she sings. "I've spent most of my time/ Catching my breath, letting it go/ Turning my cheek for the sake of the show/ Now that you know this is my life/ I won't be told what's supposed to be right."
In 2013, Clarkson kicked off her second decade in the spotlight by marrying Brandon Blackstock, a successful music manager who also happened to be the stepson of Reba McEntire. Weeks after the wedding, the singer dropped her first holiday album, Wrapped in Red. As hinted in "Winter Dreams (Brandon's Song)," a lush love song penned for Blackstock, their marriage would inspire much of Clarkson's future music — for better or worse.
By 2016, Clarkson delivered the final album under her contract with RCA. Recorded while she was pregnant, Piece by Piece was presented loosely as a concept album, exploring new chapters of maturation in the singer's life — like the birth of her first child ("Heartbeat Song") and making peace with her childhood trauma after being abandoned by her father ("Piece by Piece") — through an airy, kaleidoscopic lens that mirrored the set's prismatic cover art.
The emotional title track also served as a powerful counterbalance to "Because of You." On the ballad, she laid bare the stark differences between her negligent father and her husband, singing, "He never walks away/ He never asks for money/ He takes care of me/ He loves me/ Piece by piece, he restores my faith/ That a man can be kind and a father could stay."
"My husband is such a great father. He's not an audience guy — he is onstage doing the work with me…We're definite partners," Clarkson opened up in Glamour at the time. "Sometimes girls with daddy issues don't find men like that! You find men who are all you knew, and I just feel so lucky."
The next few years were a time of seismic change in Clarkson's career, not least because she was finally a free agent for the first time in her career. "It was my first time to pick a label to work with," she said in a 2017 interview with iHeartRadio, adding of her 15 years with RCA, "I definitely didn't get to spread my wings as an artist and really do the albums I was really wanting to make."
Finding a new home at Atlantic Records, the superstar set out to make 2017's Meaning of Life,  an album she described as "the record I wanted to make when I was in junior high." Taking a cue from Aretha Franklin's own move to Atlantic in the mid-'60s, Clarkson tapped into a retro-soul sound and gave fans more glimpses of how much her relationship with Blackstock had impacted her. ("When you hold me, I finally see/ When you say love, I know what it means/ I was broke down so long in the dark/ Until you showed me the light, baby/ 'Cause when you kiss me I know who I am/ And when you let me feel it, I understand/ When I'm lost I just look in your eyes/ You show me the meaning of life," she sang on the LP's throwback-leaning title track.)
"It's a grown ass woman's record," she told iHeartRadio. "Because with these same songs, even after winning'Idol,' I would not have made this record, it would not sound like it does now. 'Cause I think with this record, you have to have lived through certain circumstances; I had to've had all those hurdles and all those things to really appreciate the gravity of the situation that I'm in right now, and knowing the difference."
Just four months after releasing Meaning of Life, Kelly returned to reality TV by joining NBC's "The Voice" as a coach. Then in 2019, her empire grew with the launch of The Kelly Clarkson Show. The foray into daytime became an instant hit, also giving Clarkson a platform to prove she truly could sing literally anything, thanks to her daily "Kellyoke" performances at the top of each episode. (The popular segment would eventually birth a 2022 EP of the same name, with the songstress covering everything from Billie Eilish's "Happier Than Ever" and Linda Ronstadt's "Blue Bayou" to Whitney Houston's "Queen of the Night" and "Fake Plastic Trees" by Radiohead.)
However, as her star rocketed ever higher, the bonafide multi-hyphenate's personal life was headed for major turbulence. After eight years together with two kids and two stepchildren, Clarkson filed for divorce from Blackstock in June 2020. At the time, the coronavirus pandemic had thrown the world into complete chaos, and though she still had a talk show to host (plus a team of hopefuls to coach on Season 19 of "The Voice"), Clarkson first channeled her heartbreak into, well, more Christmas music.
Released ahead of the 2021 season, Kelly's second Christmas album, When Christmas Comes Around…, is an altogether different kind of holiday party from Wrapped in Red. The album is filled with melancholy (a downtempo "Last Christmas"), wistful longing ("Merry Christmas (To the One I Used to Know)," which she now calls "the saddest song I think I've ever written") and even a dash or two of well-earned yuletide spite ("Christmas Isn't Canceled (Just You)"). But as Clarkson explained in her NBC holiday special that December, the Christmas season really is a time to feel all of your feelings, not just the holly jolly ones.
As the calendar turned a page to 2022, fans expected a proper non-holiday divorce album would be imminent. But Clarkson wasn't about to rush the process, only giving periodic updates that she was hard at work in the studio. In the end, the wait turned out to be nearly three years by the time she announced chemistry at the end of March.
"I wasn't sure I was going to release it, but I am," Clarkson admitted when she broke the news on social media. "This album is definitely the arc of an entire relationship, and a whole relationship shouldn't be brought down to just one thing. So there's the good, the bad and the ugly kinda thing going on in it. Chemistry can be a really amazing, sexy, cool, fun thing. But it can also be very bad for you…I thought it was kind of the perfect title to describe the entire album."
Keeping in line with the idea that the project couldn't be distilled down to a single emotion, she kicked off the rollout with not one, but two lead singles in the form of "me" and "mine." The two tracks are dual sides of the same coin — the former finding a fragile empowerment on the other side of heartache; the latter reveling in the thought of a romantic traitor someday receiving his just desserts.
The album's 14 songs show that Clarkson feels no longer confined — not only by her broken marriage, but also her former label's perception of her place in popular music. Chemistry runs the veritable gamut of emotion and sonic palette alike: "favorite kind of high" is an EDM-laced confection about a passionate love, while balladic opener "skip this part" swirls with despair over a breakup.
Elsewhere, there's "I hate love" a folksy yarn (helped along by Steve Martin's bouncing Banjo) that proves Clarkson can approach the subject of her romantic jadedness with a winking, rage-filled sense of humor. And the Wild West kitsch of "red flag collector," with its whistling, desperado-style intro, saloon-ready player piano and mariachi horns, is equally matched by its truly blistering takedown of the unlucky schmuck on the receiving end of its lyrics.
Though the arc of the album is equal parts harrowing, emotional, reflective, and vengeful, the singer promises she's arrived on the other side — with her integrity and artistry not just intact, but revived.
"I wrote most of these songs at 35,000 feet in the air when it was dark on a plane, taking my kids back and forth, and it was exhausting — emotionally, mentally, physically, all the things — while working, and while processing what's going on and what I'm gonna do," she recently said while teasing the yearning piano track "lighthouse." "I wrote this song and I was like, 'I don't think I should release this. People are gonna be like, is she OK?' And I wasn't — then. But I'm good now."
Adele's Biggest Songs: 12 Tracks That Highlight Her Monumental Success & Stunning Vocals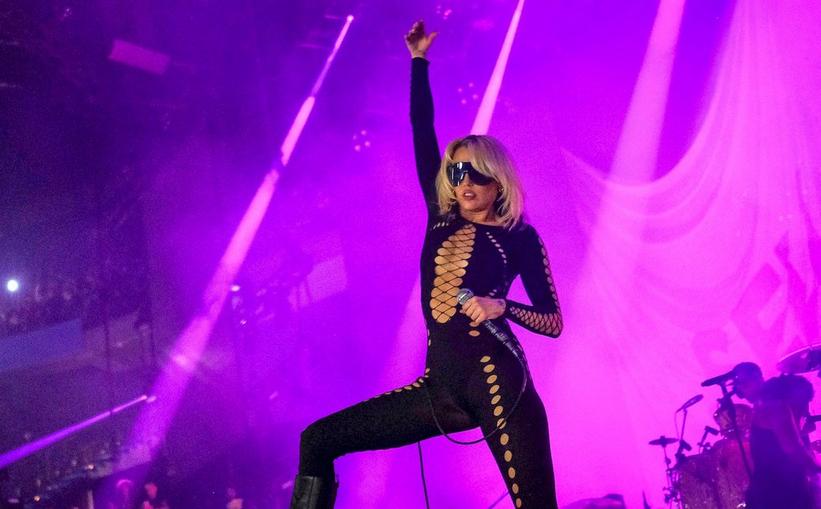 Miley Cyrus performs in Bogota, Colombia in 2022.
Photo: Ovidio Gonzalez/Getty Images for MC
list
Loving Olivia Rodrigo's "Vampire?" Check Out 15 Songs By Alanis Morissette, Miley Cyrus & More That Reclaim The Breakup Narrative
From the soft hums of Carole King's "It's Too Late" to GAYLE's fiery rage on "abcdefu," these 15 songs encapsulate the expansive emotions of women who put problematic exes in their place — far behind them.
GRAMMYs
/
Jul 27, 2023 - 03:06 pm
Since the 2021 release of SOUR, critics and listeners alike have touted Olivia Rodrigo for her knack to eloquently pen the relatable woes of adolescence and the pitfalls of falling in love too hard. Her latest single, "vampire," is no different.
Despite trading in her "drivers license" teenage loverboy for an older man, the perfectly executed expression of agony remains. As Rodrigo wails on the chorus, "You made me look so naïve/ The way you sold me for parts/ As you suck your teeth into me/ Bloodsucker, famef—er/ Bleeding me dry like a g——n vampire."
But before there was Rodrigo, there was Avril Lavigne, Taylor Swift, and Alanis Morissette — none of which would be where they were without pioneers of diaristic songwriting, Carole King and Carly Simon. Thanks to the immortalization of their music, we can relive the shift from poetic disclosures of hurt, which King exemplifies on "It's Too Late," to more unrepentant, straightforward jabs (like Kate Nash says on "Foundations," "Don't want to look at your face 'cause it's making me sick") and harrowing battle cries (as Miley Cyrus roars, "I came in like a wrecking ball"). 
Below, revisit 15 songs by empowered women, from 1971 all the way to 2021, who reclaimed the breakup narrative with their fervent sentences of damnation — because, as the age-old saying goes, hell hath no fury like a woman scorned.
Carole King — "It's Too Late" (1971)
When Carole King released "It's Too Late" in 1971, it marked a new era of songwriting. Discussions about divorce were generally unheard of, but even more so when initiated by a woman. Yet, King carried on to unapologetically release "It's Too Late," which later won a GRAMMY for Record of the Year and is lauded by Rolling Stone as one of the 500 Greatest Songs of All Time.
On this folky track, King and her husband's inevitable parting is on the horizon, but she isn't resentful per se. Instead, she's more troubled by the embarrassment of her husband's growing discontent, admitting, "I feel like a fool." And at this point, she's ready to move on and can be grateful for the times they've shared. 
Carly Simon — "You're So Vain" (1972)
In her '70s chart-topper, Carly Simon narrates the tale of an arrogant man who believes every woman is enchanted by his aura. But the folk songstress wants to make it very clear she's not impressed by his embellished stories or luxurious closet.
Usually, it's easy to guess the subject of a breakup song, but "You're So Vain" has led to decades of speculation. Many have assumed it could be about James Taylor, who Simon married in 1972 and divorced in 1983, or Mick Jagger, who provided vocals to the track (a theory that was later debunked). To this day, she has only revealed the track's inspiration to a select few, including Taylor Swift, who names Simon as one of her role models.
Joan Jett And The Blackhearts — "I Hate Myself For Loving You" (1986)
Joan Jett might not give a damn about her bad reputation, but she despises nothing more than her ex-lover making her look like a lovesick fool.
On "I Hate Myself for Loving You," the '80s chanteuse wraps herself around a classic glam rock beat, unveiling her contempt for a man who's neglected her. Stripped of her pride, Jett begins to resent herself for holding onto her feelings — as evidenced by the song's title. 
She tries to hide her dwelling desires ("I want to walk, but I run back to you") but ultimately fails to rid herself of the emotions, leaving her to fantasize about the sweet justice of one day roping him back in, just to leave him. 
Alanis Morissette — "You Oughta Know" (1995)
It's impossible to talk about scathing breakup songs without acknowledging Alanis Morissette's quintessential heartbreak anthem, "You Oughta Know." At the time of its release, the Jagged Little Pill single contained some of the most honest and vitriolic lyrics in existence.
Morissette begins with an illusive statement, "I want you to know that I'm happy for you," which, by the second verse, crumbles into a revelation, "I'm not quite as well, you should know." As she culminates into her most confessional, the instrumental rises into an addicting ruckus, with Morissette revealing the thoughts most of us would be too ashamed to admit: "It was a slap in the face how quickly I was replaced/ And are you thinkin' of me when you f— her?"
Shania Twain — "That Don't Impress Me Much" (1997)
Shania Twain has a particular superpower of delivering each of her lyrics with an air of lightheartedness and confidence. So, when you hear a track like "That Don't Impress Me Much," her disappointment and irritation becomes undetectable.
A quick examination of Twain's story proves — despite the song's bouncy melodies — she's jaded by her ex's preoccupation with his vehicle, appearance and intelligence. Sure, he might be perfect on paper, but he lacks the qualities of a forever lover, and his unmerited ego should be reserved for true big shots like Elvis Presley and Brad Pitt.
Michelle Branch — "Are You Happy Now?" (2003)
In the opening verse of "Are You Happy Now?," Michelle Branch pleads, "No, don't just walk away/ Pretending everything's okay, and you don't care about me." At first, she is in disbelief that her once admirer would swiftly brush her off, but as she reaches the chorus, she begins to question whether his actions were a lie all along.
Her mind racing, Branch teeters between shameless questions of "Do you really have everything you want?" and "Could you look me in the eye and tell me you're happy now?" But by the song's end, she gets the most satisfying payback of all — peace without him: "I'm not about to break/ 'Cause I'm happy now."
Avril Lavigne — "My Happy Ending" (2004)
"My Happy Ending" finds 2000s pop-punk maven Avril Lavigne grasping onto the shards of a broken relationship and trying to pinpoint where everything went wrong. She could have said the "wrong" thing, or her partner's misfit friends might have spoken negatively about her. But there is one thing she does know with certainty: there is no way to pick up the pieces.
Coming to terms with the truth, Lavigne repositions her anger toward the other person for stripping her of her fairytale ending, sarcastically acknowledging him for their time spent together over a somber piano: "It's nice to know you were there/ Thanks for acting like you care/ And making me feel like I was the only one."
Kelly Clarkson — "Gone" (2004)
Kelly Clarkson has traversed almost every emotion in love, from her epic breakup anthems like "Behind These Hazel Eyes" to her most recent LP chemistry. But "Gone" may just be her most unrelenting to date.
Introduced by its Breakaway counterpart "Since U Been Gone," the mononymous "Gone" extends Clarkson's journey of healing — this time, with a more explicit and mature diatribe against her ex's character. Rather than using trivial attacks, Clarkson instead chooses to call out his assumption she'd run back into his arms, later declaring an end to her toleration: "There is nothing you can say/ Sorry doesn't cut it, babe/ Take the hit and walk away, 'cause I'm gone."
Lily Allen — "Smile" (2006)
With "Smile," Lily Allen gets her sweet revenge through the sight of her former flame's tears and misfortune. But the lyrics of Allen's breakthrough single doesn't exactly clarify the specifications of her antics, only an explanation for its origins.
After a cheating scandal ends her relationship, her mental health plummets — until he comes crawling back for her mercy. Upon hearing his pleas, she comes to a realization: "When I see you cry, it makes me smile." And as the conniving music video shows, anyone who cheats on her will get their karma — perhaps in the form of organized burglary, beatings, and a laxative slipped into their morning coffee.
Kate Nash — "Foundations" (2007)
Following in the footsteps of her mentor Lily Allen, Kate Nash vividly paints the tragedy of falling out of love, made prismatic by her plain-spoken lyrics ("Your face is pasty 'cause you've gone and got so wasted, what a surprise!") and her charming, thick London accent.
In this story, Nash has not quite removed herself from the shackles of her failing relationship. In fact, she'd like to salvage it, despite her boyfriend's tendency to humiliate her and her irresistible urge to sneer back with a sarcastic comment. By the end of the track, Nash, becoming more restless, packs on new ways to inconvenience him — but in the end, still wonders if there's any saving grace to preserve their once blazing spark out of a fear of loneliness.
P!nk — "So What" (2008)
The year P!nk wrote "So What," she already had a bevy of platinum singles under her belt. With a gleaming social status and peaking career, she was apathetic to the temporary separation from her now husband, Carey Hart. Feeling the highs of newfound singlehood, P!nk was ready to incite personal tyranny, whether that meant not paying Hart's rent, drinking her money, or starting a fight.
Ironically, Hart appears as the antagonist in the music video, which P!nk revealed via her official fan website was a testament of their growth: "Carey hadn't heard the song before he did the video. That's how much he trusts and loves me [...] He gets it. He gets me," she said.
Taylor Swift — "Picture To Burn" (2006)
Taylor Swift has long solidified herself as the reigning queen of love songs, from ballads honoring the most committed relationships to diss tracks of heartbreaking adolescent flings. The latter houses one of the earliest (and most twangy) hits in Swift's sweeping catalog: "Picture to Burn."
In this deceivingly upbeat tune, Swift vows to seek vengeance on a boyfriend after he leaves her to date one of her friends — from getting with his friends to having her father give him a piece of his mind. And along the way, she will gladly dish out a few insults: "You're a redneck heartbreak who's really bad at lying/ So watch me strike a match on all my wasted time/ As far as I'm concerned, you're just another picture to burn."
Miley Cyrus — "Wrecking Ball" (2013)
Closing the door on her Hannah Montana days, Miley Cyrus' "Wrecking Ball" saw the childhood pop star in her most grown-up and vulnerable state to date. Months before the release, Cyrus had called off her engagement to her longtime boyfriend, Liam Hemsworth, paving the way for her thunderous performance on the Bangerz single.
Just as affecting as Cyrus' belting vocals is the track's iconic music video. Cyrus climaxes with a deafening cry — "All you did was wreck me" — as she swings across the screen on an actual wrecking ball, breaking down all her physical and metaphorical walls. 
Halsey — "You should be sad" (2020)
By the mid-2010s, the industry had put angst on the back burner in exchange for feel-good EDM and trap beats. Well, that is, at least, until Halsey entered the picture.
After just two years in the limelight, Halsey had cultivated a vibrant assortment of sonic melodrama — from the dirt and grime of toxic, failed love on tracks "Bad at Love" and "Colors" to the Bonnie and Clyde-esque heated passion of "Him & I."
In 2020, Halsey rounded out her discography with the genre-bending, introspective Manic, where a track like "You should be sad" commands your attention with matter-of-fact, vindictive comments: "I'm so glad I never ever had a baby with you/ 'Cause you can't love nothing unless there's something in it for you."
GAYLE — "abcdefu" (2021)
Unlike most love songs, GAYLE refuses to point her fury on "abcdefu" solely toward her heartbreaker. The then-16-year-old singer, instead, rages against his mother, sister and pretty much anyone (and anything) he's associated with — other than his dog — across a searing melody with a bewitching bassline.
Earlier this year, GAYLE revealed to GRAMMY.com that she was "angry at him and was angry at the people who enabled him and his behavior." That animosity was palpable in "abcdefu," creating a magic as empowering as it is cathartic — and, like many songs that came before it, proving that there can be power in pain.
Behind The Scenes Of The Eras Tour: Taylor Swift's Opening Acts Unveil The Magic Of The Sensational Concert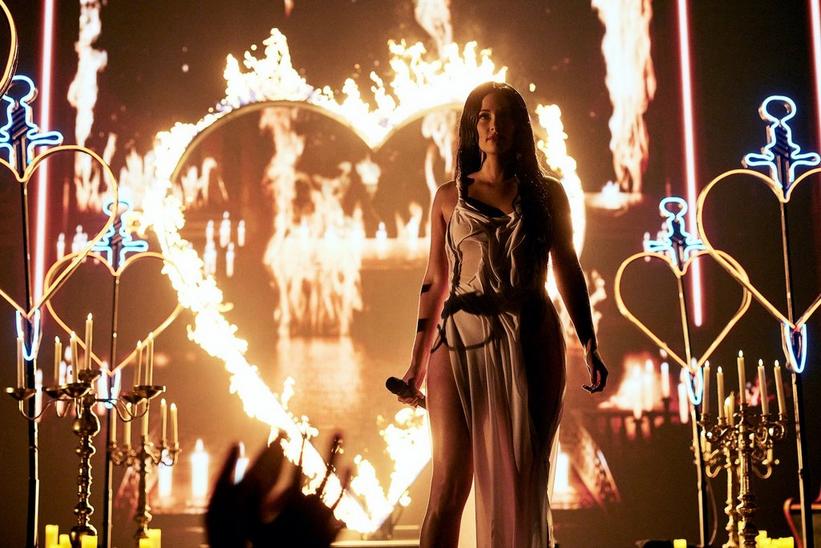 Kacey Musgraves performs at the 2021 VMAs.
Photo: John Shearer/MTV VMAs 2021/Getty Images for MTV/ViacomCBS
video
10 Albums On Divorce & Heartache, From Fleetwood Mac's 'Rumours' To Kelly Clarkson's 'Chemistry'
Divorce albums have been a staple of the music industry for decades. Take a look at some of the most notable musings on a breaking heart, from Kacey Musgraves, Kanye West and more.
GRAMMYs
/
Jun 30, 2023 - 05:46 pm
Divorce can be complicated, messy, and heartbreaking. But those feelings are prime fodder for songwriting — and it's something that artists of all genres have harnessed for decades.
Writing through the pain can serve many benefits for an artist. Marvin Gaye used Here, My Dear as a way to find closure in the aftermath of his divorce. Adele told Vogue that her recording process gave her somewhere to feel safe while recording 30, a raw account of the aftermath of her marriage ending. And Kelly Clarkson's new album, chemistry, finds her reclaiming herself, while fully taking stock of everything that happened in her marriage, good and bad. 
As fans dive into chemistry, GRAMMY.com has compiled a list of 10 divorce albums from all walks of music. Whether you need to cry, vent, or maybe even laugh, there's a divorce album that has what you need.
Tammy Wynette, 
D-I-V-O-R-C-E
(1968)
During her life, Tammy Wynette was a prolific country songwriter and singer, releasing numerous albums exploring all aspects of love. She was also deeply familiar with divorce, with five marriages throughout her adulthood.
The most intimate album on the topic is her bluntly titled 1968 project D-I-V-O-R-C-E, which explores how sensitive the topic was to speak about. The title track is a mournful tune about hiding a separation from her children, but also conveys the general difficulty of discussing the topic with anyone. Elsewhere on the album, "Kiss Away" is a longing ballad about wishing for a more tender resolution when words have failed.
Fleetwood Mac, 
Rumours
(1977)
After recording 10 albums together, Fleetwood Mac were in disarray. During the recording of their eleventh record, the members of the band were going through affairs, divorces, and breakups, even some with each other. Against all odds, they created Rumours — and it became the band's most successful and iconic album.
The spectrum of emotions and sounds on the album is wide. "The Chain" is all fire and bombast, while the laidback acceptance of "Dreams" seeks to find peace in the storm. Fleetwood Mac sorted out their issues and are still going strong to this day, but their heartbreak created something special in Rumours.
Beck, 
Sea Change
(2002)
Beck has had a prolific career, with 14 studio albums to his name. One of his most affecting is 2002's Sea Change, written in the aftermath of his engagement and nine-year relationship ending.
It's a deeply insular album, even by Beck's standards. Tracks like "Already Dead" are slow and mournful, while standout "It's All In Your Mind" finds him burrowing deep into his own thoughts to parse out how exactly he's feeling with his new life.
Open Mike Eagle,
Anime, Trauma, and Divorce
(2020)
Divorce isn't a topic that immediately brings laughter, but rapper Open Mike Eagle seemed to find humor in his personal story with his album Anime, Trauma, and Divorce. The album title gives a pretty good rundown of what inspired the project, and Mike's laidback rapping sells how silly the aftermath of pain can be.
"Sweatpants Spiderman" finds him trying to become a functional adult again, and discovering the various ailments of his aging body and thinner wallet that are getting in the way. The fed-up delivery on standout track "Wtf is Self Care" is a hilarious lesson on how learning to be kind to yourself post-breakup is harder than it sounds.
Carly Pearce, 
29: Written In Stone
(2021)
Heartbreak is a common topic in all genres, but country has some of the most profound narratives of sorrow. Carly Pearce added to that legacy with 29: Written in Stone, her 2021 album centered around her 29th year — a year that included both a marriage and a subsequent divorce.
The emotional whiplash of such a quick change can be felt all over the project, from an upbeat diss track like "Next Girl" to more poignant pieces like the title track, which finds Pearce reflecting on her tumultuous year. Her vulnerability resonated, as single "Never Wanted To Be That Girl" won Pearce her first GRAMMY, and her latest single, "What He Didn't Do," scored the singer her fourth No. 1 at country radio. 
Kanye West, 
808s & Heartbreak
(2008)
Kanye West's fourth album 808s & Heartbreak came from a deep well of pain. Besides the end of his relationship, West was also in turmoil from the death of his mother, Donda. The result is one of the bleakest sounding records on this list — but also one of West's most impactful.
808s & Heartbreak is minimalistic, dark, and brooding, with a focus on somber strings and 808 drum loops (hence the album's title). West delivers most of his lyrics in a monotone drone through a thick layer of autotune, a stylistic choice that heightens the sense of loss. Besides being a testament to West's pain, the electronic sound pioneered on 808s & Heartbreak would serve as a foundational inspiration for the next several years of hip-hop.
Toni Braxton & Babyface,
Love, Marriage, & Divorce
(2014)
Toni Braxton and Babyface are two stalwarts of R&B in their own rights, and in 2014, the pair connected over their shared experiences going through divorce. Their bond sparked Love, Marriage, & Divorce, a GRAMMY-winning album that intended to capture the more universal feelings the life of a relationship conjures up.
Each artist has solo tracks on the record — Babyface wishing the best for his ex on "I Hope That You're Okay" and Braxton sharing her justified anger on "I Wish" and "I'd Rather Be Broke" — but where they shine is on their collaborations. The agonizing "Where Did We Go Wrong?" is heartbreaking, and the album ends with painful what-ifs in the soulful "The D Word."
Adele, 
30
(2021)
Divorce is hard no matter the circumstances, but it gets even more complicated when children are involved. That was the reality for Adele, and it served as major inspiration for her fourth album, 30.
Like every album on this list, there's plenty of sorrow on the record, but what really sets it apart is just how honestly Adele grapples with the guilt of putting her son Angelo through turmoil as well. The album's GRAMMY-winning lead single "Easy On Me" addresses it in relation to her son, and standout track "I Drink Wine" is a full examination of the messy feelings she went through during her divorce.
Kacey Musgraves, 
star-crossed
(2021)
As many of these albums prove, divorce triggers a hoard of emotions, from anger to sadness to eventual happiness. On star-crossed, Kacey Musgraves goes through it all.
There's the anthemic "breadwinner" about being better on her own, "camera roll" looking back on happier times with sorrow, and "hookup scene" about the confusion of adjusting back to single life. Star-crossed sees Musgraves continue to evolve sonically — incorporating more electronic sounds into her country roots — but ultimately, she comes out the other side at a place of renewed acceptance and growth.
Kelly Clarkson, 
chemistry
(2023)
Kelly Clarkson's tenth album chemistry was born out of her 2020 divorce. In true Kelly fashion, she addresses the subject with thoughtful songwriting and a pop-rock vibe fans have adored for 20 years on. 
Chemistry focuses not just on the pain of divorce, but on the tender feelings that many couples still have for each other even after the end. Tracks like "favorite kind of high" mirror the euphoria of love, juxtaposed with ballads like "me," in which Clarkson finds comfort in herself and her inner strength — an inspiring sentiment for anyone who has had their heart broken.
Kacey Musgraves' Road To 'Star-Crossed': How The Breakup Album Fits Right Into Her Glowing Catalog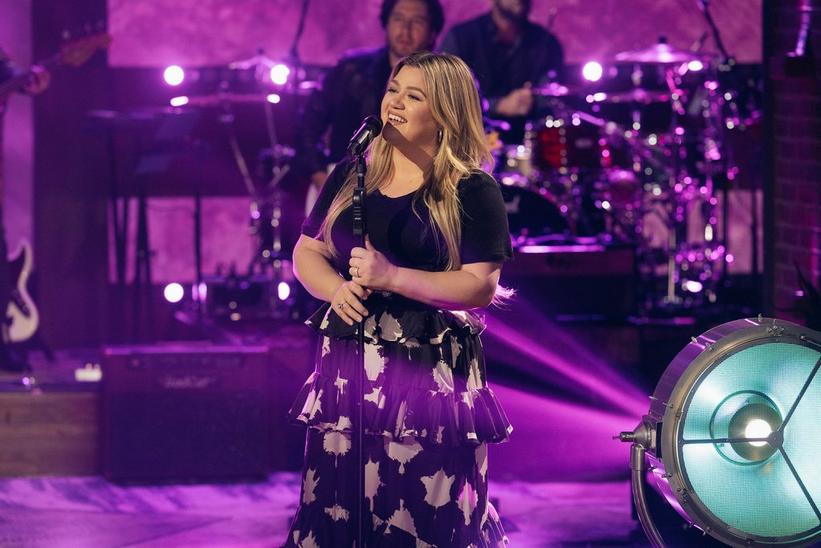 Kelly Clarkson performs on 'The Kelly Clarkson Show' in February 2023.
Photo: Weiss Eubanks/NBCUniversal via Getty Images
list
Kelly Clarkson Essentials: 12 Songs That Highlight Her Illustrious Pop Career
As Kelly Clarkson gears up to release her tenth album, 'chemistry,' take a listen to a dozen songs that showcase the wide range of the pop star's discography.
GRAMMYs
/
Apr 24, 2023 - 04:21 pm
From her very first moments of fame, Kelly Clarkson has had great expectations placed upon her shoulders. As the very first winner of 'American Idol' back in 2002, the world longed for the Texas native to be a star — and she has delivered on that hope time and time again.
Clarkson's powerhouse voice immediately makes her talent apparent, but her ability to convey the most nuanced of emotions — while delivering the biggest of choruses — is what has made her a pop icon. Across 20 years and nine albums, she's sung pop, soul, R&B, rock, electronic, and holiday songs with equal skill and dexterity. Even outside of her music, she's proven to have the personality to endear her to fans, both on social media and on her award-winning talk show.
Just before Clarkson's debut album, Thankful, turned 20, the singer announced that her tenth album, chemistry, will arrive on June 23. As she shared on social media, the album will explore the good and bad of chemistry, with each song representing "a different stage and emotional state."
In honor of her storied career to this point — as well as her April 24 birthday — GRAMMY.com celebrates some of the best songs from Clarkson's bright, wide-ranging career. 
"A Moment Like This" (2002)
"A Moment Like This" will always be a massive part of Clarkson's story. The crowning moment from her 'American Idol' win, this track was the first of many to showcase her formidable talent for delivering a ballad. While it was written for the show by John Reid and Jörgen Elofsson, Clarkson's powerful voice and emotional delivery ensured "A Moment Like This" would always be thought of as hers.
Reaching No. 1 on the Billboard Hot 100 (where it stayed for two weeks), the success of "A Moment Like This" proved 'American Idol' was capable of producing a successful star — and hinted that Clarkson was only just beginning her pop-star story. 
"Miss Independent" (2003)
The public's first taste of Clarkson's own writing came in the spring of 2003, just a few months after 'Idol' ended. After "Miss Independent" was scrapped from Christina Aguilera's Stripped album, it ended up in Clarkson's hands — and her reworked version served as the perfect introduction to Kelly Clarkson the artist.
The track offered a bit of bite compared to the sound of "A Moment Like This." Fierce lyrics and R&B influences — combined with a driving chorus — teased the empowering music that was to come from the new superstar. Ultimately, "Miss Independent" proved Clarkson's 'Idol' win was no fluke, and showed she had the power to thrive as an artist in her own right. 
"Breakaway"(2004)
Clarkson's second album, Breakaway, found her fully coming into her power as a pop singer, and its title track remains one of her most powerful songs to date. Leaning more into her rock influences has always been a recipe for success for Clarkson, and the chorus of "Breakaway" is undeniable, from the soaring riff to her emotive vocals. (Like "Miss Independent," "Breakaway" also linked her to a fellow star: Avril Lavigne co-wrote the song.)
"Since U Been Gone" (2004)
Right on the heels of "Breakaway" came a track that showcases how successful Clarkson can be when she gets punchy and gritty; the pop-punk guitar and drums set it apart from her previous releases. "Since U Been Gone" has the pop melody and dense production that can be found in much of producer/songwriters Max Martin and Dr. Luke's work — and though Clarkson has had her disagreements with the latter, it was clear by this point Clarkson could sing these types of songs well.
The track provided both immediate and long-term success for Clarkson, winning one of her first GRAMMYs (for Best Female Pop Vocal Performance; Breakaway won for Best Pop Vocal Album that year) and remaining one of the most iconic songs of her career.  
"Because of You" (2004)
"Because of You" is a near-flawless showcase of Clarkson's ability to dig deep emotionally in her writing. Written as a teenager about her father, "Because of You" drips with the pain that comes with a cherished relationship falling apart.
While there are big moments where Clarkson belts, it's the tender delivery throughout the song that really resonates. The raw track comes from a deeply personal experience, something Clarkson has continued to dig deeper into throughout her career. And though "Because of You" may be one of her slowest tracks to date, it's also one of her biggest, with over 580 million streams on Spotify and 500 million views on YouTube. 
"Irvine" (2007)
Clarkson's third album, My December, is one of her heaviest projects, and more of a full-blown rock album than a pop record. Thematically, My December touches on depression, betrayal and self-doubt.
The project's standout track is "Irvine," a 9-minute epic that finds Clarkson reaching out to whatever divine entity or energy there may be to ask for help. It's a jarringly candid look at Clarkson in one of her darkest moments, as she asks, "Are you there watching me as I lie here on this floor?/ Do you cry, do you cry with me?" It's Clarkson at her most honest, a trait that has always stood out in her music.
"My Life Would Suck Without You" (2009)
Besides being a catchy and upbeat banger, "My Life Would Suck Without You" is also reflective of a lot of personality traits that make Clarkson so beloved — both as an artist and as a talk show host. Lyrically, the message of gratitude and love is sincere and unrelentingly positive; melodically, it provides an infectious energy.
While Clarkson has plenty of belt-able choruses in her catalog, "My Life Would Suck Without You" offers arguably one of her most fun — particularly because of the titular line, which is just as applicable to best friends as it is to loved ones. The song holds a piece of Billboard chart history as well: It jumped a record 97 spots to land at No. 1 on the Hot 100.
"Stronger (What Doesn't Kill You)" (2011)
By the time Clarkson released her fifth album, Stronger, she was undoubtedly already in her stride. Even so, its title track "Stronger (What Doesn't Kill You)" served as a testament to her longevity.
On the surface, the song is about thriving after a breakup. But its lyrics could also apply to Clarkson's own resilience throughout the hardships of her career: "what doesn't kill you makes a fighter, footsteps even lighter." As proof of her continued grip on pop music, "Stronger (What Doesn't Kill You)" gave Clarkson her third No. 1 on the Hot 100 — her first of the 2010s — and a nomination for Record Of The Year at the 55th GRAMMY Awards.
"Underneath The Tree" (2013)
The annals of Christmas songs are both hallowed and crowded, making it hard for new entries to break into the rotation. Yet Clarkson's charm and knack for catchy melodies helped her spawn a new classic with "Underneath The Tree," one of many spectacular tracks on her first holiday album, 2013's Wrapped In Red.
A full blast of whimsical jingle bells, piano and cheer, "Underneath The Tree" is the holidays distilled into one song. Vocally, Clarkson's long belted notes rank among some of the best big singing moments in her discography. 
"Run Run Run (feat. John Legend)" (2015)
"Run Run Run" starts off deceptively simple. A ballad that shows off Clarkson's vocal range is always welcome, and that's what this deep cut from 2015's Piece by Piece appears to be on the surface. But when "Run Run Run" explodes into a billowing wall of choral harmonies and driving percussion, it is breathtaking — and points to Clarkson's ability to keep fans on their toes. And with another legendary crooner, John Legend, on the track, "Run Run Run" is one of many underrated treats in her discography.
"Would You Call That Love" (2017)
Clarkson's eighth album — and first with Atlantic Records — Meaning of Life found Clarkson going back to her R&B influences, and it's apparent on "Would You Call That Love." The backing vocals lean into gospel, and the song is built on a strong and sharp percussion line.
The track also contains some of Clarkson's smartest writing, challenging an ex about whether what they had was truly love (and what love even means) as she sings, "When you look back on love, do you think of us? When it's all said and done is it all enough?" 
"Me" (2023)
Clarkson gave fans two new tracks to preview chemistry, "me" and "mine," two songs that hint she's not holding anything back on her tenth album. While both are powerful statement pieces, "me" is the standout, proving that she's more powerful than ever even 20 years into her career. 
The track incorporates gospel-style backing vocals and big, echoing piano chords that elevate the song's self-empowering message. "Don't need to need somebody when I got me," Clarkson sings, finding strength in herself once again. It's a testament to the fact that self-acceptance is a constant journey, and one that Clarkson has articulated so well for two decades — and counting.
Songbook: How Janet Jackson's Fearlessness & Creative Prowess Shifted The Landscape Of Pop Music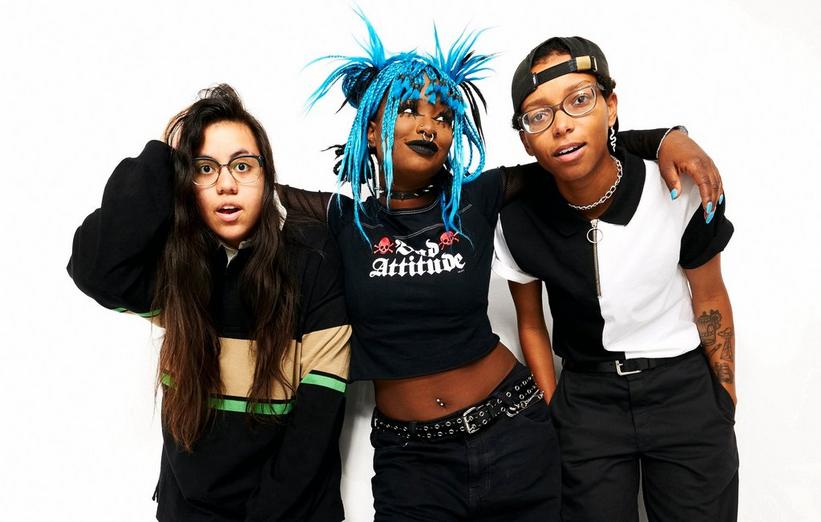 interview
Meet Me @ The Altar Reveal The 4 "Badass" Female Artists Who Inspired Their Debut Album, 'Past // Present // Future'
On the heels of releasing their electric debut LP, pop-punk trio Meet Me @ The Altar celebrate Kelly Clarkson, Demi Lovato, Alanis Morissette and Pink — and how those women played a role in the band's music today.
GRAMMYs
/
Mar 14, 2023 - 03:17 pm
Long before Meet Me @ The Altar formed in 2015, the trio found inspiration from women who were doing exactly what they are now — breaking the mold for women in rock. So when it came time to name their debut album, there was a title no more fitting than Past // Present // Future.
"We're always going back to the music that inspired us in our childhood growing up and finding ways to make something modern out of that," bassist Téa Campbell tells GRAMMY.com.
While they initially bonded over Paramore — after Campbell and drummer Ada Juarez met on YouTube, they held auditions for a singer, and Edith Victoria won them over with a rendition of Paramore's "All I Wanted" — Meet Me @ The Altar had a separate set of influences in mind while creating their first LP: Demi Lovato, P!nk, Alanis Morissette, and Kelly Clarkson.
All of those artists' impacts are felt across Past // Present // Future, but Meet Me @ The Altar bring a youthful energy that makes the music feel less copycat and more well-informed. There's no denying they were kids of the pop-punk era, as apparent in the racing guitar melody of "Try" and their fearless shots at online trolls on lead single "Say It (To My Face)." Across the album's 11 tracks, it's clear that the MM@TA girls are simply having fun paying homage to the music they grew up on — but ultimately, making it their own.
Just before the album was released on March 10, Meet Me @ The Altar kicked off their first-ever headlining tour. Despite only being six shows in by the time they caught up with GRAMMY.com, the trio had already noticed that they're making a similar impact on fans that their heroes had on them. And with all three members being BIPOC and two queer, the band is serving the next generation in an even bigger way.
"We grew up not seeing people like us on stage — none that we directly saw ourselves reflected in — and we are that for a lot of people now," Campbell says. "That's something that we don't take lightly."
Below, hear from Campbell, Juarez and Victoria on how Demi Lovato, P!nk, Alanis Morissette, and Kelly Clarkson inspired Meet Me @ The Altar's debut LP.
Demi Lovato
Victoria: She's such a fantastic vocalist. She can sing literally anything — she can sing over a pop instrumental or over a rock Instrumental and she'll still sound fabulous. 
Campbell: Demi was always a freakin' rock star. I just remember being like, 7, 8 years old, turning on the TV in my playroom. They would play the music videos in between the shows and stuff, and it was always so inspiring to see someone just, like, rocking out. Disney Channel doesn't get enough credit — they really made [everyone] look like rock stars. It was so iconic.
Victoria: The album that did it for me when I was really young was Don't Forget, with "Get Back" and all of that. I loved that record so much, because it was a fuse of pop and rock, and her badass voice over it was just amazing.
Campbell: Especially instrumentally, Demi's older stuff was a huge influence on this record. [On] "La La Land," the songwriting is really good. That's something I was really focused on with this album, having really good songwriting, because we really care about creating quality work. 
"Here We Go Again" was also a main vibe that we wanted to go for, because it's a perfect amount of nostalgia. That's something that we wanted to emulate too.
For all of these artists, it's more vibes versus [trying] to copy their song, you know? We just really loved the energy that all these artists put out, and Demi's songs were just so solid and such good pop-rock songs. And we wanted to have that kind of iconic-ness about ours.
Juarez: Demi's music, since the beginning, has been really rock-based, and that's obviously something that we took into account with what we were doing with this album. We also worked with John Fields, who has produced some of Demi's albums. 
We definitely wanted to sound, quality-wise, just like how she sounded in those albums. Those albums are so good. 
Campbell: [John] had a bunch of photos and videos [of Demi] from that time when we were recording and stuff, so it was so crazy — especially thinking back to our 7/8/9-year-old selves. They would be freaking out!
Victoria: The melody for "Need Me" [on our album] reminds me a lot of that era. The "yeah, yeah"s were inspired by Demi because she loved her "yeah, yeah"s back in the day. The cadence reminds me of her a lot as well, and that Don't Forget period.
Campbell: "TMI" gives the most, like, Camp Rock-y kind of vibe. I can imagine Edith singing it by a lake, just looking out at the water. 
Juarez: Also, just to say: As a person, Demi is amazing — how far they've come, where they are today and where they came from. Demi is definitely someone that I've looked up to for a very long time, to get to where they are today.
P!nk
Victoria: All these people [inspire me] on a vocal scale, because they're so versatile and they kind of can sing anything, but my favorite parts of them was when they were singing over a rock instrumental. That really influenced me, and it made me realize I can have a more colorful voice than the basic pop-punk dude voice and still be able to sing over rock. Pink's poppier stuff is just as good as her rockier stuff, and I think it's really important to be able to be versatile in your voice like she is.
Juarez: The immediate thing that comes to mind is that P!nk is the best person in the entire f—ing world. She's so unapologetically herself, and always has been. Even how she raises her children today — P!nk is just, like, an angel. 
Her music has always been really good. She's done many genres, and honestly, nailed them all. She's just one of those artists that, growing up, I always looked up to. There's never been a point in time where I didn't know that P!nk existed. I've always been like Wow, I want to be as influential as she is. 
Campbell: P!nk has always been really inspiring in terms of just taking up space and having a voice. It's her way or the highway — she doesn't take anyone's crap. That mentality has really helped us navigate this whole thing, being young women in a scene that's very older male-dominated. It's hard to navigate sometimes, but having that inside of you, like, I'm just gonna do me and worry about what I got going on — that's something that I really took from P!nk. She's a badass, and that's how we want to be.
If you think about songs as a formula, she's got it down. That's something that we paid attention to. Her song structures are just perfect. It's that mix of that powerhouse voice with the real rock instrumentals. We also focused on more of a driving chorus for most of these songs — that's something that she did a lot and that was something that we really liked. 
Juarez: She also has a lot of fun in her songs, and I feel like we get some of that from her. You don't have to take the song too seriously, you can still put your little spin on things. 
Campbell: "Thx 4 Nothin" was heavily P!nk inspired.
Victoria: That was one where we were like, "We should write something that is very reminiscent of P!nk." We decided that before we went to the studio that day.
Alanis Morissette
Edith: She's so unconventional and odd. I remember my mom used to play her all the time when I was growing up, and my mom was telling me that when Jagged Little Pill came out, people were so freaked out by her — they were like, "She's the devil" and all this stuff, just because she was a rock star and she sang a lot differently than what any other woman was doing at the time. 
I love how unconventional she was and how unapologetic she was. I think that she carried all of that negativity and dealt with it with such grace, and she still just did what she had to do for her fans. 
Juarez: I wasn't too familiar with Alanis Morissette for a really long time. But as I've gotten older and learned more about her, I've realized that she's always had her place in the rock scene — like, she played Woodstock '99! Taylor Hawkins was her drummer for the longest time. She's always had a name for herself, and that's something that we strive to do always in a male-centric genre. 
Victoria: We cover "You Oughta Know" live, actually. It's one of my favorite songs ever — that whole album is one of my favorite albums ever, Jagged Little Pill. Her song "Thank You" is one of my favorites too.
"Kool" is a song that I wanted to be very kind of weird. That chorus melody is very Alanis-inspired with the way I'm moving my voice, because she moved her voice in a lot of odd ways too.
Kelly Clarkson
Victoria: I didn't recognize how much Kelly influenced me, because I was so young listening to all her hits on the radio that I didn't process who it was, I just knew I liked the song and the singer. "Miss Independent" and "Breakaway" — that whole album, I had it on CD, and I used to play it, like, every single day, but I didn't know who the heck Kelly Clarkson was! 
When we started this album, and then I went back and I realized, "Oh my gosh, all of these songs are Kelly Clarkson. And they're all so good!"
She is one of my favorite vocalists ever. She's so versatile and her voice is so powerful. She's just amazing.
Campbell: Kelly Clarkson was one of the first people who made me realize how powerful music can be in the context of movies. The Princess Diaries — I think that might have been the first time I ever heard Kelly Clarkson. It made me feel so much. 
It's just so cool what music can do. I think that's something that all of these artists opened our eyes to. Especially nowadays, we always find ourselves going back to that time period, because music today just does not feel the same.
All of these artists were songwriters too, and you could tell that their truth was in these songs, and it made you feel something. That's something that is super inspiring, and Kelly is so great at that.
Juarez: Kelly Clarkson — in particular, it was "Breakaway," but honestly that whole album, and even like "Since U Been Gone" and "Behind These Hazel Eyes" — that was one of the first times I felt that nostalgia emotion. Specifically "Breakaway" — I was like 4 or something — like, it would play at the YMCA, that's where I remember hearing it. It always stuck out to me. 
Victoria: The melody for "Same Language," but specifically the post-chorus, reminds me so much of her. It's super high, it's super open. It's like a slap in your face in the best way. I can hear singing that part of the chorus so easily.
Campbell: I feel like a lot of our songs, vocally, have the same kind of vibe as "My Life Would Suck Without You." It's just up there and it's just like, goin'.
Juarez: I love that the music we make gives me the same feeling that "Breakaway" gave me when I first listened to it. It's, like, a vibe thing. And also Kelly Clarkson is like, the best person in the world. I think she can do no wrong.
Victoria: She's a ray of sunshine. I'm so happy we're able to be on her show, because that was very full-circle for all of us.
Juarez: We didn't get to meet her though, it was all pre-recorded. One day!
Victoria: I want to get all these people to know who we are so bad. I think they would really like us!
Miley Cyrus' Road To 'Endless Summer Vacation': How Hannah Montana, Artistic Reinvention & Heartbreak Led To Her Most Self-Assured Album Yet