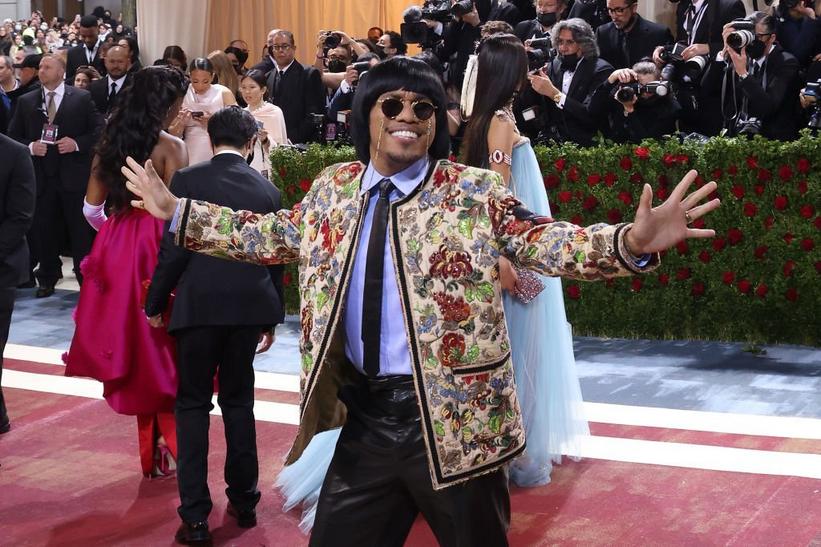 Anderson .Paak attends the 2022 Costume Institute Benefit at the Metropolitan Museum of Art
PHOTO: Taylor Hill/Getty Images
photo
Photo Gallery: From Billie Eilish To Megan The Stallion, Here Are All The Artists Who Attended The 2022 Met Gala
Musicians donned some of the most dazzling outfits at the 2022 Met Gala. Click through the Recording Academy's photo gallery to see the artists who rocked the red carpet, including Olivia Rodrigo, Bad Bunny, Kacey Musgraves, and many more.
GRAMMYs
/
May 3, 2022 - 03:59 pm
Long considered one of the biggest nights in fashion, the Met Gala is a star-studded benefit for the Metropolitan Museum of Art in New York City. Held annually on the first Monday of every May — this year, the event took place on Monday, May 2 — the Met Gala's theme this year was "gilded glamor," and attendees dazed in their celebration and interpretations of late-1800s fashion.
The 2022 Met Gala guest list ranged from Hillary Clinton and New York City Mayor Eric Adams, to Kim Kardashian and Pete Davidson — yet musicians donned some of the night's most dazzling outfits. Multiple GRAMMY winner Alicia Keys wore a sparkling black cape in honor of NYC's union history, while two-time GRAMMY winner Bad Bunny, who this year made his Met Gala debut, rocked a subdued but subversive Burberry skirt with puffed shoulders. Recent Best New Artist GRAMMY winner Olivia Rodrigo evoked gilded glam in a purple, off-the-shoulder dress, and Shawn Mendes kept warm in a multi-hued, upcycled Tommy Hilfiger coat with large lapels.
Click through the photo gallery below to see more artists who rocked the 2022 Met Gala red carpet in style: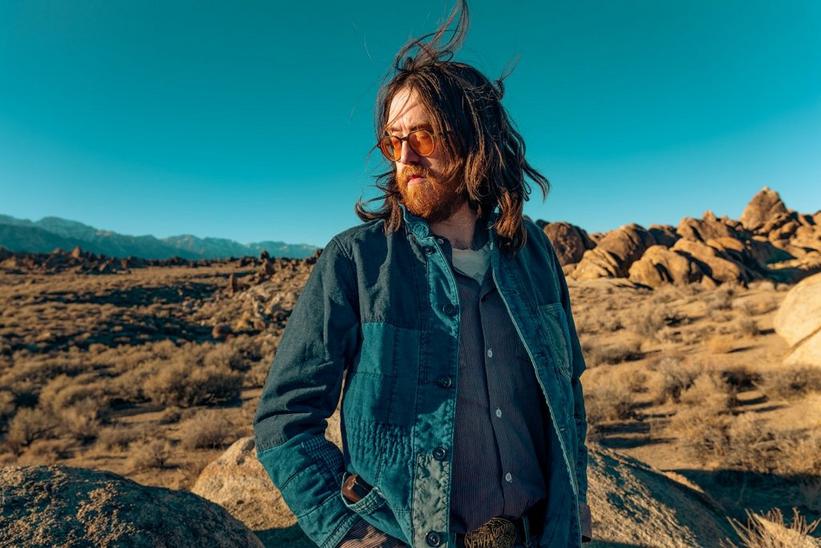 interview
Will Sheff Swears Off Primary Colors, Reductive Narratives & Pernicious Self-Mythology On New Album 'Nothing Special'
The Okkervil River bandleader's story has been occasionally oversimplified and distorted in the name of commerce — and he's unwilling to let that happen again. Will Sheff discusses the life changes that informed his new album, 'Nothing Special.'
GRAMMYs
/
Oct 7, 2022 - 05:16 pm
Just before logging on to Zoom to interview Will Sheff, who's out under his own name 20 years after his proper debut, this journalist spent some time tearing down vines climbing up a tree — sapping its nutrients, stymying its growth, and, if left unchecked, killing it.
Given Sheff's ups and downs in the business, the scene led to the question: Is the tree the thousands-year-old wellspring of human musical expression, which is fully able to survive and thrive regardless of capitalistic hijacking? And are the vines the music industry?
"The music business doesn't have to be this way," Sheff, a GRAMMY nominee, tells GRAMMY.com. Coming from him, this is a weighty statement.
The Okkervil River bandleader had just been describing how press narratives distort and reduce reality into cartoonish, unrecognizable forms. Six years ago, a candid, self-written bio for his album Away that touched on his grandfather's death — but was about a multitude of subjects — led to the narrative that it was all about that. Damaging in a more immediate, practical sense is the financial hit he projects he'll take from his upcoming US and Europe tours — thousands in the red.
That financial horror is partly because Sheff finally decided to put Okkervil River to bed. Despite him being the final original member still in the band, that name carried a cachet which led to steeper guarantees.
In return, Sheff has gained an artistic freedom like he's arguably never experienced before — free reign to make whatever music he wants, unfettered from the expectations of those who really, really, really want him to make another Don't Fall in Love With Everyone You See, or Black Sheep Boy. And Sheff's new album, Nothing Special, released Oct. 7, shimmers with the hues of everything he is now, and all he can be from now on.
Musically, Nothing Special isn't so different from records like Away: if you trisect his career, Sheff has spent roughly the last third writing from a zone of serenity, devotion and encouragement — pretty much the polar opposite of old Okkervil River songs about murder and revenge and psychospiritual downfalls.
But his current collaborators — including  Will Graefe, Christian Lee Hutson, and Death Cab for Cutie's Zac Rae —, give his approach a new depth, a fresh lilt. To say nothing of vocal contributions from Cassandra Jenkins and Eric D. Johnson of Fruit Bats and Bonny Light Horseman — who are both at the vanguard of forward-thinking singer-songwriter music.
Lyrically, we're dealing with a similar matrix as Away in terms of life stuff. But  where said familial loss, including the partial dissolution of the previous Okkervil River band, informed Away, Nothing Special expands its scope. The album partly deals with moving to California, winding down his old band, swearing off alcohol, and caring for his ailing rescue dog, Larry.
And there's a profound loss at the center of it — that of Travis Nelsen, Okkervil River's awe-inspiring drummer and a larger-than-life personality, who had a fraternal bond with Sheff played in the band during their commercial zenith in the mid-2000s. Their friendship ended on a messy and sad note: as Nothing Special's title track goes, Nelsen "failed and fought/ In a pattern he was caught/And his family, they could not break through." Soon after the pandemic hit, Nelsen passed away.
Back to the tree, choked by the vines: Sheff would be "really unhappy" if Nelsen's life and legacy were sleuced into the oversimplification machine. He could have not mentioned him at all in this press cycle, for good reason — look what happened regarding the story of Away — but he chose to speak about him.
"Travis was a true connoisseur of rock lore, and I know that he wants to be remembered," Sheff says. "I didn't want to feel like I was profiting off of his sad story, and I want people to remember him. I want to do what I can to keep his name out there. Those were the factors that led me to be like, 'Alright: I'm going to be honest about this album.'"
And no matter whether Nothing Special is your thing or not — Sheff's intentionally not reading his own press — there's no question about it: honesty permeates every word, every groove, every expression.
GRAMMY.com sat down with Sheff to discuss the new album, his place in the industry apparatus, and the breathtaking vista of potential before him, now that he's been unshackled from the band that defined him — and somewhat confined him.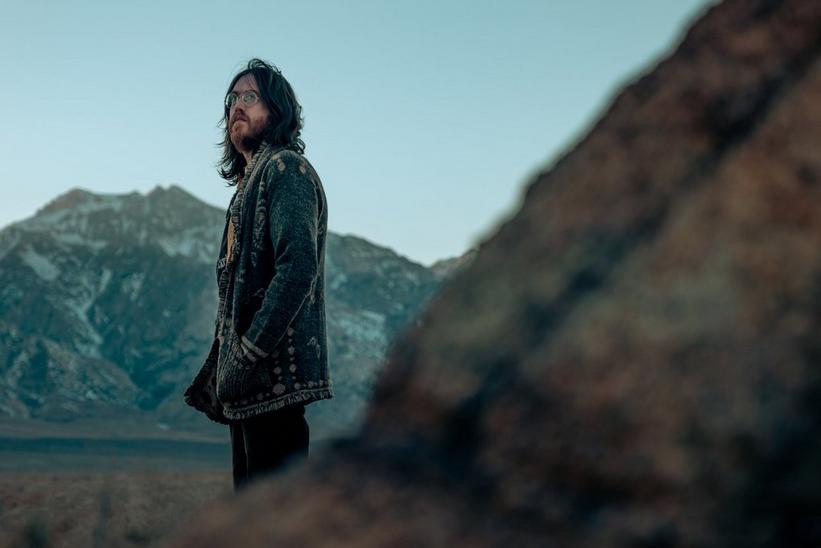 Will Sheff. Photo: Bret Curry
This interview has been edited for clarity.
It's common for artists to get burned out on their offerings long before they're actually released. Are you tired of talking about Nothing Special yet?
No, no, no. I barely talk to anybody about it, and I'm enjoying talking about it. I'll never stop feeling enthusiastic about the record. The only thing that's the mind — is anything to do with the business, which encompasses publicity and branding, which is what I'm engaging in right now as I'm talking to you.
I was saying this yesterday — I feel like I will very soon start repeating the same things. And I'll probably, always very tediously, say, "I've said this before, but…" because otherwise, I feel like a phony.
But the thing that's really a head trip is that you make an album, a song, or a collection of songs. And not everybody's like this — I think a lot of people are — but you're not necessarily thinking about the audience. What people are going to say it is, or what genre it is, or whatever.
You have to turn off that voice, or else you can't create.
Yeah, and you're kind of chewing on something in a song. It could be some really big thing that obsesses you that you need to solve, or it could be just some way to express beauty that you want to feel.
 And then somebody comes around, if you're lucky enough that people care about what you did, and interviews you about it, and they ask you what went into the songs. And you tell them, because they asked you.
It inevitably ends up seeming very oversimplified, because that's what stories do. A good storyteller throws out some of the details and pumps up some of the other details to get people hooked.
It becomes crystallized, canonized. Reduced to primary colors.
Maybe other animals tell stories, but it feels like the most human thing in the universe — to tell stories and construct narratives. Story is one of the most beautiful things that we do, and one of the most damaging things that we do.
Thousands of people can die in a single day because of a story. Genocide, prejudice — these things come with all of these stories, you know what I mean? Or, like, "I'm in the right; I'm doing the right thing. The end justifies the means because of this story."
The point is, like you say, it's this complicated thing, and it gets simplified. And then somebody reads that interview — the simplified interview — and they're already imposing this simplified story on you.
Essentially, you end up with this thing that was really subtle, complex, reaching out in the darkness, a dialogue between you and whatever it is that makes you write, and it just kind of gets turned into a cartoon really, really quickly. And then you have to play along, or push against it, [when] pushing against it just seems sort of churlish or something like that.
The supreme irony of all of this is that this is something I've been trying to unpack for myself for decades, and oftentimes contributes to a lot of unhappiness for me, personally.
How would you apply this thinking to Nothing Special?
One of the things I was grappling with on this album was trying to not tell myself fake stories, and trying to not think too much about extrinsic rewards for what I'm doing.
Also, not trying to particularly peddle a really clichéd story that it feels like everybody has to peddle now, just to get somebody to turn their heads. Which is to say, "I'm the greatest!" — the most obvious thing. Rappers do it all the time; indie people do it sort of fake-ironically. It's just the currency we're asked to exchange ourselves in.
So, I do all this stuff, and then try to make this record, which really is a personal reflection of all this. But then, I have to promote it. I, like, literally pay a guy to promote it! I pay a company to get people to try to talk about me on this album, that's sort of like, "Hey, don't worry. Don't think about me too much." There's this really bizarre irony-slash-hypocrisy that may be in there that is really interesting, that I'm trying to negotiate.
In the four or five interviews I've done [at the time of this conversation], I don't feel like I've done anything really gross yet, in terms of selling myself in that cartoonish way. But it also feels like it's such a slippery slope — you know what I mean?
Just have fun with that tension! Conceptual dissonance is where so much beauty comes from. There's also that real danger of Travis and his legacy becoming distorted.
When I was working on Away, my grandfather had died, and he was a really big influence on my personality and all that stuff. It was very much on my mind. And I decided that for that press cycle, to not pay somebody to write a bio and just write the most transparent thing I could myself. And it didn't work the way I hoped it would.
What ended up happening was, there emerged this narrative of some guy who was devastated by his grandfather's death and wrote an album about it — which is, like, criminally distorted.
I had a lot going on, and I had him on my mind because his death was very sad. It was also very expected, and it was kind of a culmination of his story and life. I just feel like it turned into a distortion that made me unhappy.
When I wrote a lot of these songs [on Nothing Special] — and some of the songs that aren't on the record, because I wrote a lot of them — Travis would flit in and out of many of them. All the different ways that I was trying to celebrate him and grapple with what had happened. I could not say that. I could tell them to not put that in the biography. But I'm trying to be honest; that was a big part of it. 
There are a lot of things that were a big part of it — moving, coming out to California, looking back on Okkervil River, then sort of dissolving Okkervil River. Caring for another being, starting over again, aging, looking at the rock 'n' roll business and the myth of rock 'n' roll.
And these things were not separated from each other; they were all in dialogue. I also wanted to pay tribute to Travis, because we loved each other like brothers.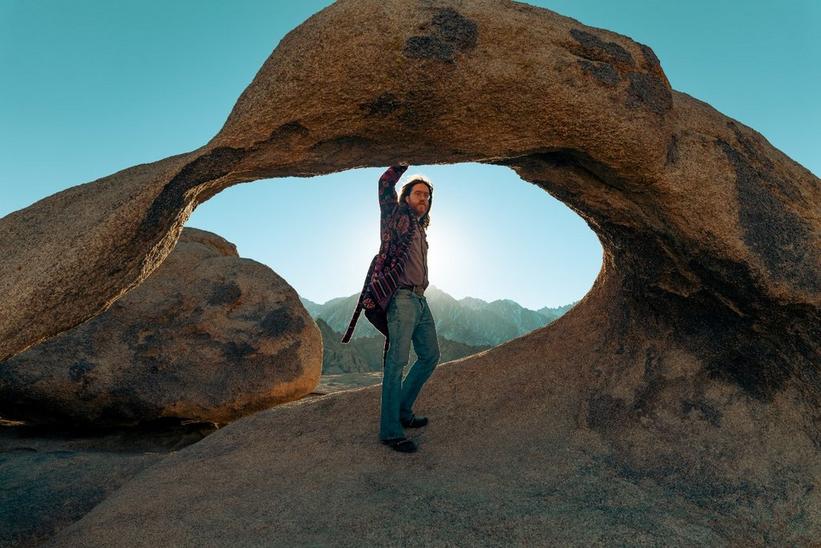 Will Sheff. Photo: Bret Curry
Can you talk a little more about your relationship with Travis?
That's the most important friendship I've had in my life; maybe my friendship with Jonathan [Meiburg, author and leader of Shearwater], who is equally important. But Travis was a true connoisseur of rock lore, and I know that he wants to be remembered.
We had had a falling out over a really complicated bunch of factors. But I know from knowing him as well as I did, and from talking to a lot of his friends, that we still always loved each other and always wanted to reconcile.
I didn't want to feel like I was profiting off of his sad story, and I want people to remember him. I want to do what I can to keep his name out there. Those were the factors that led me to be like, "Alright: I'm going to be honest about this album."
But at the same time, I will be really unhappy if, when I look back on this whole promotion cycle, it got boiled down to "This was the concept album about how he was sad about Travis dying." Because it's not true. This album is about so many things, and it's all interwoven and intermingled.
Right before this interview, I tore down a bunch of vines off a tree in my yard because they were sucking out the nutrients. Does the tree symbolize art as a whole, and the vines are the music business?
Music has always been around, and the idea that it should have anything to do with business is crazy, when you think about it a little bit. It's just this bizarre shotgun wedding, trying to reconcile capitalism with an activity that people do that other people really appreciate.
Furthermore, I think the idea of musical celebrities, and musical stars, is also slightly gross. I like the idea that up until very recently, music was just something that a lot of people did. And they did it for fun! They did it for community, and for entertainment.
It was like, "My daughter's getting married! Have Joe come over; he plays the fiddle!" It wasn't like everybody was sitting around, interviewing Joe and asking him for the influences on the jig he just played, and Joe was wearing Wayfarers, giving cryptic answers to their questions before hopping on his private jet. It's kind of disgusting.
And those stories we talked about fold into that.
We love stories; I love those stories. I love stories about Bob Dylan and David Bowie and Iggy Pop and Alex Chilton. But as fun to think about as it is, it's a sick and f—ed up system — especially when it comes to getting to live a life that's extravagant, while other people are living these miserable, hand-to-mouth existences.
Because we love stories, it's really entertaining to have a Bowie. Maybe you can see yourself in the exaggerated, larger-than-life aspects of things that happened with Bowie. [But] I like that David Bowie never changed his name, and he was David Robert Jones.
I guess the best way to try to be a rock star is to just understand that you're really like a vessel for other people's projections and entertainment, and just go, "Hey, man, I'm just here to entertain. Please don't worship me. If I make you laugh, make you smile, give you a good Saturday night's entertainment, then it's worth me wearing this stupid outfit and acting like such an ass."
But if it's all about me getting some disproportionate reward, then it kind of becomes gross.
For a while, you've been making music that deals with something close to serenity, which is not a sexy nor clickable concept. Most fans probably got into Okkervil River almost 20 years ago, when you were screaming about murder. Can you talk about that tension between who you are and what people want you to be — or pay you to be?
Like any artist, you follow your nose — and when I was younger, I wrote in a younger way. I wrote in a way that was really informed by where I was at in my life, and where I had been — specifically, what I had experienced.
And I don't mean to make it sound like it's worse than anybody else, but I'd experienced a lot of pain and hurt. And — this is not uncommon with men — it sort of transformed into anger, and I had a lot to prove.
I think this is true of me now, and has always been true: I have a tendency to go there. When I'm writing, I have a tendency to want to go to the place that makes people — or me —  uncomfortable.
Those songs, where I dealt with things like murder and suicide and very violent feelings — I don't regret any of those songs. I don't think that they came from a hurtful place, and I think, probably, at the end of the day, they were a net positive for people who really liked them. I hope and think they were more cathartic than stirring up shittiness, or anything like that.
But the engine for a lot of that was anger and hurt and pain, and as a human, I very much felt like I needed to figure out how to not hurt people, and how to help people, and be present for the people I loved and notice them and see them and pay attention to their feelings and not be unhappy.
Like, nobody wants me — and I certainly don't want any of my friends who are in their 40s — to be drug-addled, chasing tail, only wanting to play three chords on an electric guitar. You get older, and you start to see all the different tones and all the diversity of musical expression, and it's my job to always try to make it new and reflect what I want out of music. That was a real big shift.
Which isn't always appreciated by the drunken frat boys screaming for "Westfall."
Yeah, there are some people who really imprinted on the anger and the rage. And it wasn't just young men; I think it was women, too, who kind of identified with it.

Maybe they put me in that drawer. I don't think it was malicious, but it's like, they just want that again. But I don't want to be miserable. These days, I feel like I go there with religion and spirituality and big existential questions.
I think that maybe that actually makes people uncomfortable. And I think the discomfort that people feel about murder and violence is actually very familiar. We all like gross, grimy, dark anger, and I think some of the more spiritual stuff actually makes people very uncomfortable.
I really enjoyed watching critics squirm at lines like "Brother, I believe in love" from the last record [2018's In the Rainbow Rain].
Yeah, yeah. What's fun about that is just going full[-on] risking being called a stupid hippie. I like the idea of exposing yourself to criticism and failure.
I was talking to somebody about some record in the past, and they were encouraging me to write quote-unquote bulletproof pop songs. I was thinking about that metaphor, and nothing could be further from describing the kind of music I like.
I don't want my muse to be an impregnable fortress, a bulletproof vest, a tank rolling through town. I want it to be porous and vaporous. Easy to ignore, easy to make fun of. Going out on a limb, inviting the listener in.
It shouldn't be like an irrefutable argument; it should be just a strange artifact that you are called to interact with, or something.
Even on that extreme end, your work never lands in a sense of gross grandiosity, or a Messianic complex. I love the ending of "Evidence" from Nothing Special, because a lesser songwriter or arranger would have built that chorus to absurd heights. Instead, you chose to let it waft in and out, and gently settle.
It's funny how you talk about it being a decision, because I never thought about that. It speaks to the difference between the two ways of looking at a song — the making of it, and then the talking about it after, which are equally important, I think.
I always want to say "This is the song I'm most proud of," because I love all these songs in different ways. But "Evidence" really articulates a lot of fundamental feelings I have about life, at this point in my life. And I think the music does just as much to articulate them as the words. I really did want that song to be comforting. Soothing, and not necessarily papering over pain, but something that would make people feel fundamentally good.
When you're talking about turning it into a big chorus, that was something I thought a lot about in its absence on this record — never pushing anything.
"Like the Last Time" pushes, I guess, because that's just what naturally happened in the studio. That song wasn't supposed to rock out that hard. It just sort of happened. I'd say my biggest goal on this record was to never oversell anything.
I love how Nothing Special is predicated on these diatonic, very simple melodies. I know you've talked about Bill Fay in those terms.
When you say that, it's funny, because I don't think about things in terms of theory too much. But I definitely had this thing where I was like, "I want these songs to be melodically very singable, and lyrically very gettable," even if there's a lot in them.
You've made the difficult decision to go under your own name, despite the financial hit. But now, you've torn off the Band-Aid. You could theoretically just keep making solo records of any kind, and the fans will continue to follow you wherever you go. How do you see the next decade of your career?
I don't know what the future holds. And sometimes, when I look back on my favorite artists, it does feel like decades really have the power to destroy people's careers. A really obvious example is when alternative rock and grunge came along, and suddenly, all these '80s bands seemed like they were 100 years old. Some of them never recovered.
The closest thing we ever had to being connected to the zeitgeist was that brief 2006-to-2010 stretch. I don't think we were ever the front-runners. We would just be mentioned in the same conversation as a bunch of other bands.
I feel like I've managed to keep going and fly under the radar. When I think about my favorite artists with the longest careers — Dylan is an exception that proves the rule; he's not a good artist to compare your career to — I think about somebody like Michael Hurley.
I love that he's just been doing the same thing his whole life, and there's really never been a drop-off in quality. His records all sound the same; they're all really good! You're never like, "He's over the hill; he's passed around the bend now."
The most exciting thing about getting to be Will Sheff instead of Okkervil River is that I feel like there aren't any rules about what I can and can't do. When I made this record, I wasn't really thinking about whether it was Okkervil River or Will Sheff or anything other than just making music.
But as a result, I think [with] the next record, I'll feel a lot more emboldened to do whatever I want stylistically, and not feel like it has to square with someone's conception of what the brand Okkervil River sounds like.
You could go full Lovestreams, or you could play a single lute.
[Laughs.] Yeah, exactly! I could go like Sting and just start playing John Dowland on lute, and more power to me!
Alice Coltrane's Kirtan: Turiya Sings: Inside The Unearthly Beauty Of Her Long-Lost Devotional Album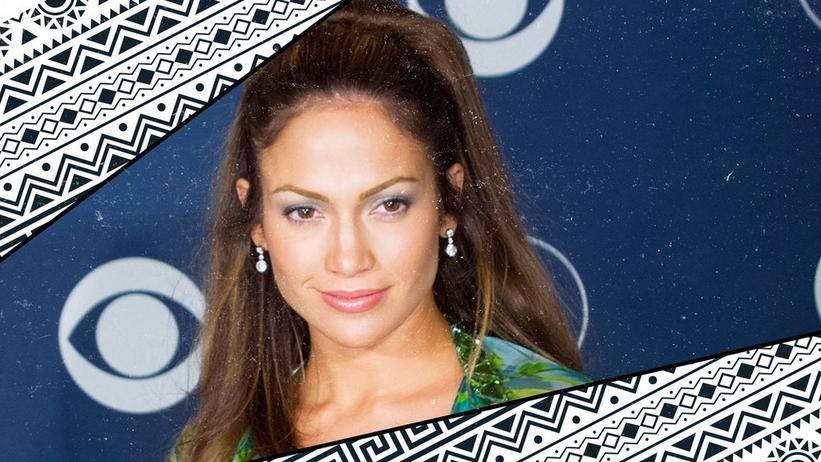 Jennifer Lopez
Photo: Bob Riha, Jr./Getty Images
video
Run The World: How Jennifer Lopez' Triple-Threat Superstardom Brought Latin Culture To Center Stage
With record-setting, boundary-breaking careers as an actor, dancer and GRAMMY-nominated singer, Jennifer Lopez is arguably the most influential Latin entertainer of all time.
GRAMMYs
/
Oct 7, 2022 - 04:13 pm
From her roots as "Jenny From the Block" to one of the highest-paid and influential Latinas in Hollywood history, Jennifer Lopez's stratospheric career has broken borders, elevated Latin music and culture, and cemented her as one of the largest-looming entertainment icons of all time.
While music fans were introduced to J. Lo via her 1999 debut album, On the 6, Lopez first gained prominence in the early '90s as a dancer on the sketch TV show "In Living Color." Lopez then established her acting career with starring roles in Selena, Anaconda and Out of Sight, becoming the highest-paid Latina actress in Hollywood before ever even branching out into a musical career.
As part of GRAMMY.com's celebration of Hispanic Heritage Month, this special episode of Run the World takes a look at Lopez's storied career. In every field of entertainment she stepped into, the dancer, actor and singer quickly established her position as a record-setting powerhouse paving the way both for female entertainers and for Latin entertainers to step into the business on the highest level. 
When she released On the 6, Lopez helped to usher in "Latin explosion" of the late '90s, introducing herself as a proud Nuyorican who used her story to elevate the experience of growing up Latina in the Bronx.
In 2001, she became the first woman to ever simultaneously have a No. 1 album and film — her second record, J.Lo, was released the same week as The Wedding Planner, which she starred in opposite Matthew McConaughey. Over the decade, Lopez continued to set records, pursue new ventures and evolve along with the entertainment industry, putting out her first entirely Spanish-language album — Como Ama una Mujer — in 2007. In 2011, she became a judge on "American Idol," and in 2016, she began a Las Vegas residency that grossed more than $100 million in ticket sales over the course of its three-year run. 
Over the course of her lengthy and varied career, Lopez has delivered a multi-faceted, ever-adapting skill set while remaining true to her roots. Her strong sense of self has brought her to the world's largest stages, including a co-headlining performance the 2020 Super Bowl LIV halftime show with Shakira. But, as she sings, Lopez is "still Jenny from the block."
"Everybody knows that I'm the Puerto Rican girl from the Bronx," she told Billboard in 2020. "I'm proud of that because there's no reason for that to ever hide. It's the secret to my success."
Press play on the video above to revisit more highlights from Lopez's mammoth career, and keep checking back to GRAMMY.com for more episodes of Run the World.
Run The World: How Pakistani Singer Arooj Aftab Reimagined Genre & Made GRAMMY History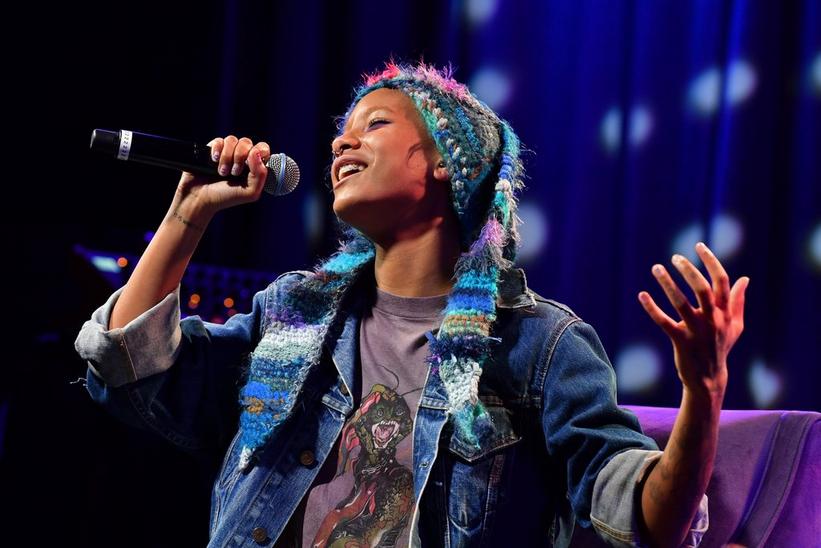 Willow Smith speaks at The Drop: WILLOW at the GRAMMY Museum on Sept. 26, 2022, in Los Angeles
Photo: Courtesy of the Recording Academy™️/photo by Sarah Morris, Getty Images© 2022
interview
Willow Embraces Herself On 'COPINGMECHANISM': How The New Album Encouraged Her To "Be More Vulnerable Than I've Ever Been"
Willow Smith's 'COPINGMECHANISM' has the singer-guitarist's long-smoldering interest in rock music burning bright — from post-punk edge to hard rock roar. Out Oct 7, Willow's fifth release is an intensely personal message of growth and self-reflection.
GRAMMYs
/
Oct 7, 2022 - 01:48 pm
"I think the biggest thing we can do as humans is just try to accept that we're not gonna feel good all the time," Willow Smith says, smiling sweetly.
We're commiserating over a rough morning, and the 21-year-old exudes a blend of compassion and certainty — crucial factors in the DNA of her new album, COPINGMECHANISM, which finds Willow facing down demons personal and otherwise. On the record, and in life, Willow acknowledges every emotional response, and understands that the pain and anger can produce their own sphere of beauty as well. "We need to be grateful and try to connect, even through the hard times," she adds.
The daughter of Will Smith and Jada Pinkett Smith, Willow had to both develop her personhood and artistic self under the hot lights of the entertainment industry. Her first acting roles came in 2007 at age 7, but it was the mega smash "Whip My Hair'' two years later that could have locked her onto a pop path. A decade and a half later, Willow continues to evolve, unapologetically, embracing her full power in everything from spacey psychedelia to earnest R&B on her previous four releases. Her long-smoldering interest in rock music burns bright on COPINGMECHANISM, a record that spans post-punk edge to hard rock roar.
Willow's voice and guitar buoy her into focus on the record, inviting you to sit right beside her through the journey. Lead single "maybe it's my fault" exemplifies the extremes to which she has pushed both instruments. Pushed through a mesh of distortion, Willow cracks into a near scream, embracing the pain of a broken relationship over palm-muted guitar chug. Willow wrestles with the notes of her own music as if it's tightening around her body, maneuvering deftly through her own craftsmanship. Though she sampled Radiohead way back in 2013 for "Sugar and Spice", songs like the spindly "Split" showcase the maturation of those headier influences into Willow's own sound, filtering tight layered harmonies through limber electric guitar clouds.
As the release of COPINGMECHANISM neared — the album drops Oct. 7 — Willow spoke with GRAMMY.com about earning a new nickname from Primus' Les Claypool, finding her most honest voice, the place "Whip My Hair" holds in her catalog, and the changes she'd like to see in the music industry.
With the release of your album less than a week away, how are you feeling about it?
 I'm so happy to finally have this project coming out. It's some of the most honest work I've ever done and I'm excited for everyone to hear it.
Honesty would seem to be the operative word. Every track on the album feels like its own little world, all of them expressing their own emotion and depth but orbiting together.
Thank you. There were just so many emotions happening at the time and I really wanted the music, the production, and the lyrics to personify this feeling of push and pull and confusion, but also being at the exact same place at the right time. 
Sometimes we're uncomfortable. Discomfort comes into our lives, but that discomfort is meant to honestly heal us and to help us become better people if we perceive it in the way that we are meant to. I wanted the music to have that feeling while also just being in its element, everything coming together when it needs to.
Do you pause when you're going through moments where you're feeling a little off, or do you push through and write through it?
It's all one thing for me, the emotions, the creation of the music, the writing of the lyrics. I want it to be one process so that it's as authentic as it can possibly be. I think that that is what makes music beautiful, is when we can plainly put our emotions there and make it into this beautiful fantasy world while still being very, very authentic.
But if the entire process needs to come together in one unified force, how do you then step out of it when you are looking to stretch yourself or look for inspiration?
Music follows me wherever I go. It follows me into different experiences. It follows me when I'm stagnant. It follows me at all times. If music is really a part of you, I don't feel like you feel like you have to compartmentalize. It's a part of your expression. It's a part of how you live your life. It's a lifestyle.
It would seem also that there's a lot of wide-ranging different influences across the rock world here, from post-punk edges to heavier guitar. Were you writing songs that necessitated exploring those different tones as a musician, or was it the other way around: exploring subgenres and writing from that experimentation?
I think the emotions came first, and then me wanting to explore the tones that could express those emotions. The most unique part about this album is I wanted to have those soft, melodic, kind of spooky harmonies, but also have that hard, bold, very bright guitar and rock sound. Mixing those softer emotions with those more heavier emotions was the beginning of me being like, "This is what I want the sound of this album to be." 
During that time, I was feeling a lot of sadness, a lot of contemplation, but I was also feeling a lot of anger and a lot of confusion, and a lot of chaos was happening. I really wanted to express those two sides of myself coming together on the album.
Those emotions are so often deemed negative, but it doesn't feel that way here. The output is really important. As a musician, you can release it with a scream or a yell or a lyric, depending on your perspective.
Yes! Yes! You need to let it flow. That's why we make music, so that we can inspire people and we can let our emotions flow and move through them while also trying to change people's lives and uplift people. That's the most beautiful thing about being an artist.
When I listen to "curious/furious" and you sing that line about life looking dark and it's the only thing that we have, there's this beauty in acceptance — which feels like a really powerful summation of one of the album's themes.
Yeah, yeah. Because it's just human, it's natural, it's nature. The more that we can accept our humanity in ourselves and in others, that's a step towards changing the world. 
A lot of the problems that we have on this planet come from us either not accepting the truth of what's right in front of us, or us not accepting the truth of what's right inside of us. Once we can accept how we feel inside, the beautiful, the ugly, the chaos, the calm, we can move into the world in a more compassionate state.
And art allows some people to digest that idea — more easily than reading an essay or listening to a politician.
Exactly. Change starts within. The change starts with us choosing to live a more compassionate life. There's a lot of steps that we need to take in order to make that a reality. And it's not just about being more compassionate to ourselves and our own mind, even though that's where it starts. It's about being more compassionate to others, being more compassionate to the planet, being more compassionate to people who maybe aren't compassionate to others or themselves. 
Music has been at the center of some of the world's most beautiful cultural shifts. Music has also been at the center of countless amounts of individuals having an awakening and feeling seen or feeling like they're inspired to change their life.
Is that a part of the reason that the vocals feel so front and center on this album?
Thank goodness you said that, because I worked so hard.
I can tell! There's this moment on "maybe it's my fault" where the guitar and drums push really aggressively and then you've got this distorted, Bjork-esque delivery on the bridge.
It makes me feel so beautiful to be compared to Bjork! Thank you for doing that. [Laughs]
More than anything, she's someone who seems to tie into that raw expression that you were moving toward. I've heard that range from you before; it's something you've shown live.
Totally, but not in a recording. I worked really, really hard with my vocal coach for the technique. I really couldn't have sang these songs before — just the sheer vocal dexterity that these melodies called for. I really worked very hard to try to take my voice to the next level. 
And I also worked really hard to try to be more vulnerable than I've ever been. In the past, I've been very vague about the experiences in my life that have led me to this point. But I feel like this album, I'm being very, very specific. I'm saying it like it is, and I feel like that's uncharacteristic for me. But I also really, really feel like I'm growing from that.
Just imagine if this was the delivery and then the subject didn't really have that same honesty. "Falling Endlessly" is another song that unites the delivery and tone.
With "Falling Endlessly", specifically with that breakdown bridge part, I wanted to give the song an oasis because in the whole song I'm kind of annoyed, like, "Your friends are coming over now, I never liked them, never did, and now I can not be sober, f— the small talk chat and sitting down." The whole song, I'm just not really vibing it. I'm just very irritated and expressing my irritation. 
But then that part of the song gives you a moment to see the beauty in learning, like, "Hey, you might not like this person or you might think they're fake, but they have something to teach you. And it's not all bad." Taking that moment to be introspective, that was the real intention for that part of the song.
It's powerful to reach these realizations where you're at in your life. Your twenties are such a chaotic time and a formative time, and it seems here you are pushing it aside and just doing the work and focusing on yourself.
At a very young age, I learned that nothing else matters in life except for being in service to the people you love and who love you — and even the people who don't love you. You can love people who don't love you and you can be in service to them too. Just working on yourself and working on what really matters in your life and not half-assing your passions. I just try to bring that sentiment into my everyday life.
The only guest on the album is Yves Tumor, who is such a powerful voice and artist. I was so excited when I saw that.
He's so amazing. Oh my goodness. The fact that he's the one feature on this album honestly makes it that extra of a statement to me. He is another amazing Black rock star who is so unique. I've never met any other musician like him. And for him to be the one feature on this, I just feel like it was a really, really strong move. 
I wanted this album to push the culture and to push the envelope of the music industry. He was just the perfect cherry on top of this cake to really bring it all together. He adds his undying inspiration and his undying forward motion of pushing the boundaries of what people think is possible for music and for people of color and just in general. He really brought so much momentum to the intention of the album.
I also saw you did that Primus cover on social media, which was amazing.
Les Claypool and Primus is everything. I love him.
He's the sweetest person ever. I spoke with him a few years ago, and he was chatting with his wife and casually eating pistachios. [Laughs]
Yes! He's just such a beautiful person. And the fact that he even noticed me and said that I was playing the guitar half okay, that just made me feel the best. And he gave me a nickname. I am now the certified "Young fiery lass." I'm very, very happy about that.
Whenever I see that pop up on your social media I have to read it in his voice!
I know! I have to have, like, a country accent with it. I have to try to do the Les Claypool accent.
Your guitar playing is gaining a lot of attention, beyond that Primus cover — which is especially great to see in such a white male-dominated field. That's something your mom pushed against with Wicked Wisdom as well. The rock guitar world is sadly full of some intense racism and sexism and gatekeeping. How important is the guitar as a tool and a symbol for your expression coming up against that?
When I first started playing the guitar, I was more in a folk area. I was playing a lot of Elliot Smith and learning a lot of those songs. But as I picked up the electric guitar and started to become more inspired by that sound, it naturally just pushed me into rock. And even though I had always had a really big love for rock since I was a little child, I feel like me being able to play it with my hands and really understand what it takes really inspired me. And I feel like that's why I'm making these rock albums. The guitar is infinite inspiration for me.
In terms of inspiration, was there any hesitation to reframing "Whip My Hair" live with your new perspective, as you've done recently? It's always been a song about empowerment and self-expression, so of course it makes sense. Was it just immediately something that you knew you wanted to do?
The last time I did "Whip My Hair" live, it was a capella. On my last headline tour, I did a rock version of it. Personally I like doing it a capella better because a song that people really, really love, they like to hear it how they heard it the first time. And when you change the production of it, even though they're still excited to hear it, it's just not the same. I don't really wanna do it with the same production as in the past. So doing it a capella leaves it up to their imagination. 
It makes it more of a moment of nostalgia and connection and bookending my whole career together, and not a moment of, "Oh, I'm trying to revamp 'Whip My Hair'." Because that's not the case. "Whip My Hair" is always gonna be what it is and what it was. And it's beautiful because of that. I would rather just do it a capella and allow people to have that moment and put in the placeholders where they see fit.
That's also allowing you the grace to move with it, because it was so long ago. And you've changed and grown so much in that time. That's such a lovely way to allow yourself to move forward with a song.
Yeah. To play "Whip My Hair" in the same set that I play "maybe it's my fault," "curious/furious,, "hover like a GODDESS"—  it just makes me feel just so grateful that everything can exist all at the same time and it makes sense.
Considering you have such a good grasp of yourself and your place in the music industry, is there an attribute that you think the industry needs more of?
Not only from the artists but from the people who support the artists in the business realm and other places that don't have so much to do with the art, this industry needs a lot more willingness to just tell the truth. 
The willingness to not try to create the same artists again and again and again, and allow new and different things to take shape. To honor that instead of being like, "Oh, well this is popular so this is what you should be doing. Oh, well this is sexy, so this is what you should be wearing." Like, no. Let's create a new sexy. Let's create a new popular. Let's not hold on to these old ideas of what we thought was amazing in the past because that's always changing. 
Artists usually know this, but the people who don't know this are the people who are supposed to be supporting the artists in many different verticals. So I would say some more evolution for those guys and gals. 
Everything We Know About Paramore's New Album, 'This Is Why'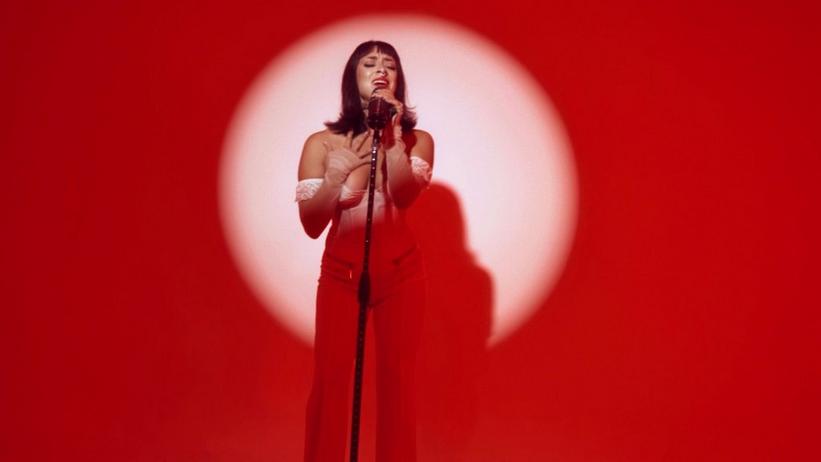 video
Press Play At Home: Singer And Producer Scarlet Parke Manifests Her Dreams In Immersive New Single, "369"
The self-produced soul-pop singer channels retro jazz vocals and a mesmerizing beat in a performance of her new single, "369." The song details how Parke set intentions and carefully laid the foundation for her dreams to come true.
GRAMMYs
/
Oct 6, 2022 - 05:14 pm
Scarlet Parke blends luminous, Amy Winehouse-inspired jazz vocals with a danceable pop beat in her performance of "369." The brand-new single chronicles Parke's experience of manifesting her dreams through journaling, growth and gratitude.
In this episode of Press Play At Home, Parke pairs her new song with a mesmerizing throwback look. Standing at a microphone against a bright red background, Parke dons a corseted, off-the-shoulder jumpsuit that's part rockabilly and part Marilyn Monroe. She rounds out the visual with a retro cateye and a flared, fringed haircut. 
Parke's aesthetic reflects her use of genres; her style incorporates soul and jazz elements, with a healthy dash of feel-good pop. It's a signature blend that she created herself, signing on to her musical projects as a self-made producer in order to create the music she hears in her head, down to the last detail.
"I've been holding onto some of the songs on my upcoming album for as long as nine years. I've just been searching for the right producer, and it was me the whole time," she says of her creative process, underscoring the gender imbalance in the industry. Currently, only two percent of music producers are women.
"It's been a journey and I really want to talk about how women are treated in the industry. I really want to talk about how important it is that women support each other more than ever," Parke continues. "There's nothing like the freedom that I've felt producing my own music."
That freedom allowed her to tackle a deeply personal subject in "369": how journaling and self-manifestation helps her fulfill her dreams.
"Three, six, nine are divine numbers, and I journal a lot using the '369 Method.' In the morning you write something down three times, in the afternoon six times and at night nine times," Parke explains. "You envision it, you feel it, you experience gratitude and you receive it. I've had a lot of really cool experiences because of it, and that's what this song is about."
"369" comes off of Parke's upcoming album, Simulation, and she has described it as the heart of the record. Press play on the video above to watch Parke's full performance of her self-realized new song, and keep checking back to GRAMMY.com for more new episodes of Press Play at Home. 
Press Play At Home: Trinidad Cardona Shares A Relaxed Bedroom Performance Of His Viral TikTok Hit, "Dinero"