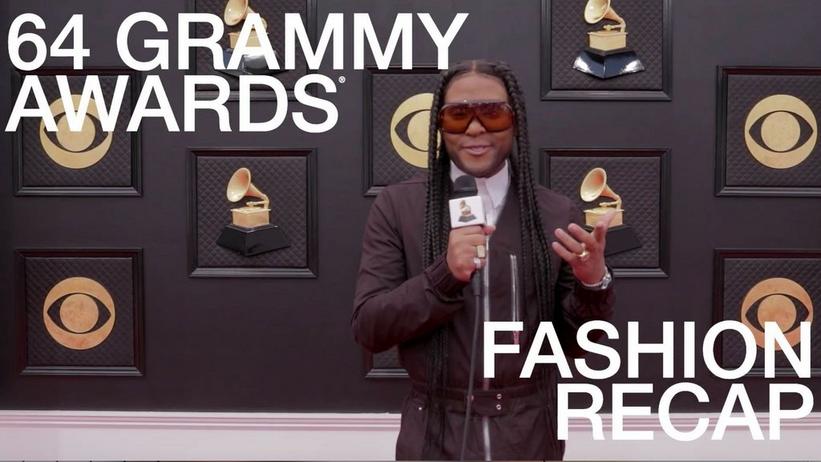 news
Revisit The Top Red Carpet Looks From The 2022 GRAMMYs: Doja Cat, Lil Nas X, Kourtney Kardashian & More
Check out the effortless style on this year's GRAMMYs red carpet, presented by Grey Goose. Follow #GGXGRAMMYs to join the social conversation.
GRAMMYs
/
Apr 6, 2022 - 08:01 pm
The GRAMMYs may be Music's Biggest Night, but that doesn't mean fashion takes a back seat. Presented by Grey Goose, the 64th GRAMMY Awards red carpet featured show-stopping outfits from GRAMMY winners John Legend, Doja Cat and Megan Thee Stallion, along with must-see celebrity looks from Kourtney Kardashian, Chrissy Teigen, Donatella Versace and more.
Law Roach, a stylist and judge on HBO Max's fashion competition show, "Legendary," hosts the star-studded Grey Goose red carpet fashion recap below.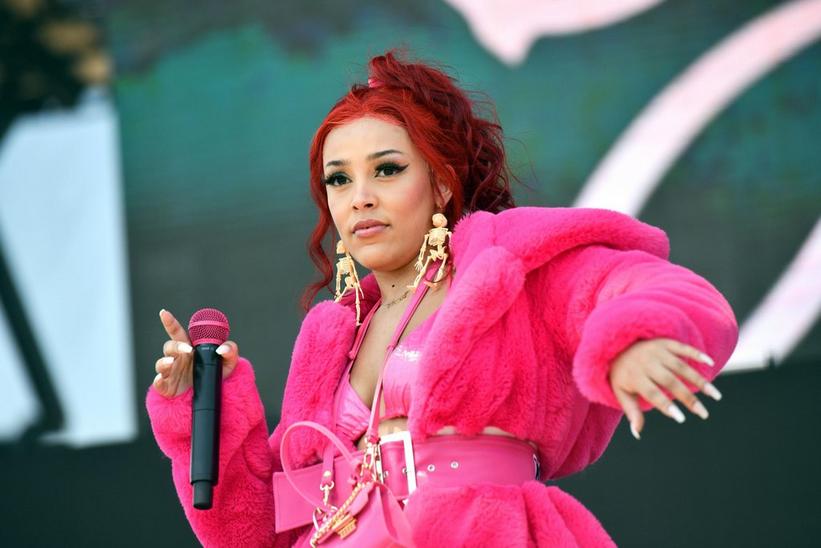 Photo: Scott Dudelson/Getty Images
news
Rolling Loud Festival Los Angeles Reveals 2019 Lineup
Find out who's bringing the heat to the hip-hop fest returning to L.A. this December
GRAMMYs
/
Oct 2, 2019 - 12:11 am
Today, Rolling Loud revealed the massive lineup for their final music festival of 2019, Rolling Loud Los Angeles, which is set to take over the Banc of California Stadium and adjacent Exposition Park on Dec. 14–15.
This iteration of "the Woodstock of Hip-Hop," as the all-knowing Diddy has called it, will feature Chance the Rapper, Lil Uzi Vert, Juice WRLD, Young Thug and Lil Baby as Saturday's heavy-hitting headliners. Sunday's headliners are none other than Future, A$AP Rocky, Meek Mill, YG and Playboi Carti.
L.A.'s own Blueface, Tyga and Doja Cat, are slated to perform, as well as representatives from the diverse rap scenes across the country, including Wale, Juicy J, Lil Yachty, Megan Thee Stallion, Gunna, Tyla Yaweh, Machine Gun Kelly and Yung Gravy.
The lineup announcement follows the successful wrap of Rolling Loud Bay Area in Oakland this past weekend. The event's flagship Miami event took place in May this year, and the New York and Hong Kong debut editions will both take place later this month.
Tickets for Rolling Loud L.A. go on sale this Friday, Oct. 4 at 11 a.m. PST. The complete lineup and more info on this event and their other fests can be found here.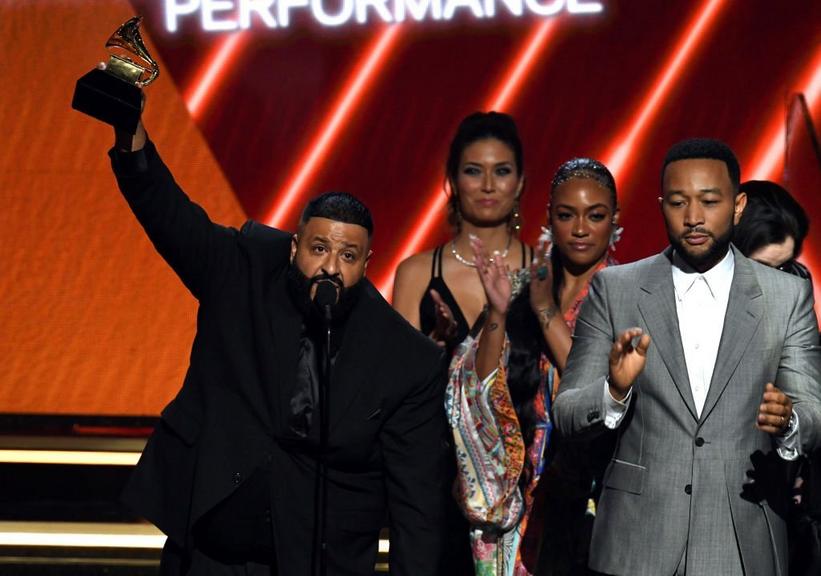 DJ Khaled, Samantha Smith and John Legend
Photo: Kevin Winter/Getty Images
news
DJ Khaled, Nipsey Hussle And John Legend Win Best Rap/Sung Performance For "Higher" | 2020 GRAMMYs
DJ Khaled, Nipsey Hussle and John Legend take home Best Rap/Sung Performance at the 62nd GRAMMY Awards
GRAMMYs
/
Jan 27, 2020 - 09:05 am
DJ Khaled, featuring Nipsey Hussle and John Legend, has won Best Rap/Sung Performance for "Higher" at the 62nd GRAMMY Awards. The single was featured on DJ Khaled's 2019 album Father of Asahd and featured Hussle's vocals and Legend on the piano. DJ Khaled predicted the track would win a GRAMMY.
"I even told him, 'We're going to win a GRAMMY.' Because that's how I feel about my album," DJ Khaled told Billboard. "I really feel like not only is this my biggest, this is very special."
After the release of the song and music video -- which was filmed before Hussle's death in March -- DJ Khaled announced all proceeds from "Higher" will go to Hussle's children.
DJ Khaled and co. beat out fellow category nominees Lil Baby & Gunna ("Drip Too Hard"), Lil Nas X ("Panini"), Mustard featuring Roddy Ricch ("Ballin") and Young Thug featuring J. Cole & Travis Scott ("The London"). Hussle earned a second posthumous award at the 62nd GRAMMYs for Best Rap Performance for "Racks In The Middle."
Along with Legend and DJ Khaled, Meek Mill, Kirk Franklin, Roddy Ricch and YG paid tribute to Hussle during the telecast, which concluded with "Higher."
Check out the complete 62nd GRAMMY Awards nominees and winners list here.
news
Jackson Tops Dead Earners List
GRAMMYs
/
Dec 3, 2014 - 04:22 am
Jackson Tops Dead Earners List
GRAMMY winner and Recording Academy Lifetime Achievement Award recipient Michael Jackson topped Forbes' annual list of top-earning dead celebrities with $275 million, earning more than the combined total of the other 12 celebrities on the list. Elvis Presley ranked second with $60 million, John Lennon placed fifth with $17 million and Jimi Hendrix tied for 11th place with $6 million. Forbes compiled the list based on gross earnings between October 2009 and October 2010. (10/26)
UK Arts Council Announces Budget Cut Plans
Following a previous report, Arts Council England has revealed plans to implement the 30 percent cut to the UK's arts funding budget. The cuts will include a 7 percent cash cut for UK arts organizations in 2011–2012, a 15 percent cut for the regular funding of arts organizations by 2014–2015 and a 50 percent reduction to the council's operating costs. (10/26)
GRAMMY Winners To Perform At World Series
GRAMMY winners Kelly Clarkson, Lady Antebellum and John Legend are scheduled to perform "The Star-Spangled Banner" during Major League Baseball's 2010 World Series between the San Francisco Giants and Texas Rangers. Legend and Lady Antebellum will perform at games one and two in San Francisco on Oct. 27 and Oct. 28, respectively, and Clarkson will perform at game three on Oct. 30 in Arlington, Texas. (10/26)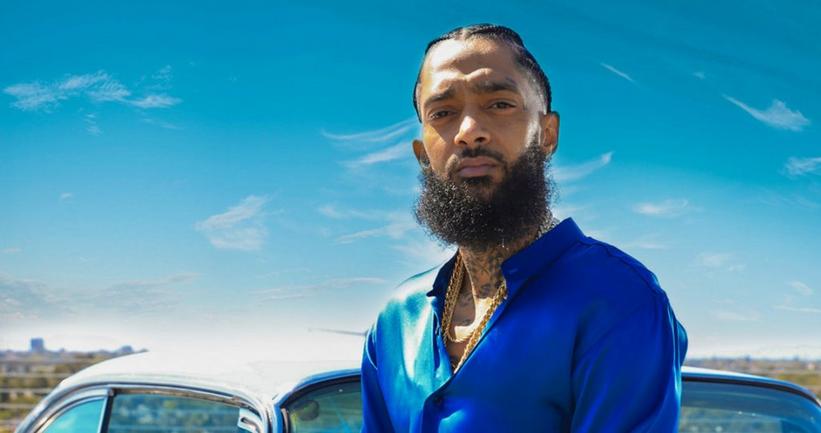 news
Remembering Nipsey Hussle On The Anniversary Of His Death: "I Just Wanted To Be Really Intentional"
The Recording Academy celebrates the life of Nipsey Hussle, the late Los Angeles rapper, who earned two posthumous GRAMMY Awards this year
GRAMMYs
/
Mar 31, 2020 - 11:49 pm
Since the tragic loss of Los Angeles rapper, entrepreneur and activist Nipsey Hussle on March 31, 2019, his motivational music and inspiring message of investing in your community are continued by the many lives he touched. Here in L.A, you see countless murals painted in his likeness, his inspirational words reminding us greatness and kindness are not mutually exclusive.
Nipsey Hussle, Beloved L.A. Rapper And Activist, Lived As A Patron To His Community
In 2018, after a decade of perfecting his storytelling and flow with hard-hitting mixtapes, Hussle released his victorious debut album Victory Lap. It earned him his first GRAMMY nomination, for Best Rap Album, at the 2019 GRAMMYs. The week following the show, he released his final single during his lifetime, "Racks in the Middle," featuring rising L.A. rapper Roddy Ricch and powerhouse producer Hit-Boy.
At the 62nd GRAMMY Awards this year, he posthumously earned three more nominations and took home two wins. "Racks in the Middle" won Best Rap Performance and "Higher," a track he was working on with DJ Khaled before he died, won Best Rap/Sung Performance for "Higher." Khaled released the uplifting track, which also features John Legend, in Hussle's memory on May 17, 2019.
How Nipsey Hussle Transcended Hip-Hop, Starting In The Los Angeles Streets
Hussle's family, including his grandmother and his partner Lauren London, took the GRAMMY stage to accept his awards in two tearful yet celebratory moments. Khaled, Legend, Ricch, Meek Mill, Kirk Franklin and YG also celebrated the rap hero with a moving tribute performance during the show.
"The biggest thing that he left behind in his legacy is to go the extra mile for other people and be aware of your community," singer Tinashe said in a recent interview. "That spirit is really important. It's important to bring people together. I think that's part of his message. It's looking out for one another."
Meek Mill And Justin Timberlake Deliver Uplifting Message, Honor Nipsey Hussle In Powerful "Believe" Music Video
That message of hope and community is echoed in so many others' words about Hussle; his positive impact is immense and immeasurable. It is reflected in a message from none other than former President Barack Obama. Hussle's longtime friend and marketing manager Karen Civil read Obama's powerful words about him during his moving memorial service:
"While most folks look at the Crenshaw neighborhood where he grew up and see only gangs, bullets and despair, Nipsey saw potential. He saw hope. He saw a community that, even through its flaws, taught him to always keep going. His choice to invest in that community rather than ignore it—to build a skills training center and coworking space in Crenshaw; to lift up the Eritrean-American community; to set an example for young people to follow—is a legacy worthy of celebration. I hope his memory inspires more good work in Crenshaw and communities like it."
The Marathon Continues.
GRAMMY Rewind: Watch Selena Win Best-Mexican American Album For 'Live' At The 1994 GRAMMYs