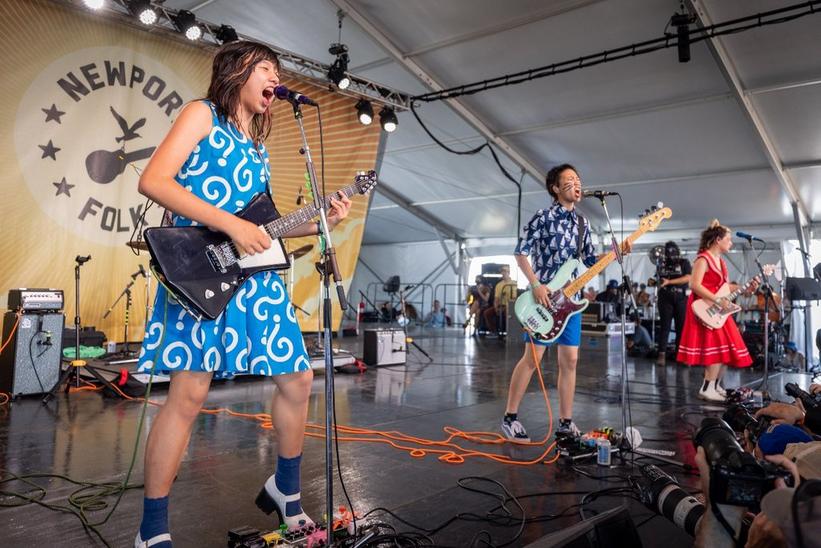 The Linda Lindas performing at Newport Folk 2022
Photo: Douglas Mason/Getty Images
photo_gallery
Relive The Music, Friendship & Thrills Of Newport Folk 2022 In This Immersive Photo Gallery
Take a ride through the unforgettable Newport Folk 2022 with this photo gallery — and consider how you can honor music's past and future via the folk tradition.
GRAMMYs
/
Jul 26, 2022 - 10:11 pm
Is all human-made music folk music? Depending on who you ask, there could be an argument to be made.
Dvořák certainly threaded American forms into his symphonies. So much of jazz's call-and-response and collective improvisation owes itself to folk's eyeball-to-eyeball interfacing. Country music fulfills the definition in many ways. And reggae and punk are often the music of the streets — of the people. The list goes on and on and on.
And although they might not be necessarily tagged "folk" from a marketing standpoint, indie acts from the Linda Lindas to Sylvan Esso to the Backseat Lovers fit right in at Newport Folk 2022. Which says a lot when you consider the surprise appearances by semi-retired veterans who unquestionably helped shape the genre, Paul Simon and Joni Mitchell.
In the below photo gallery, revisit Newport Folk 2022 if you were there — and if you weren't, may this be an impetus for you to catch the companionable festival next year and beyond!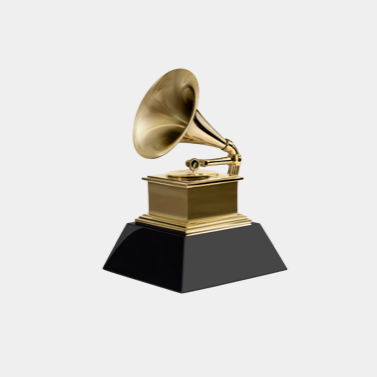 Get notified of exciting GRAMMY Award news and upcoming events!
Be the first to find out about GRAMMY nominees, winners, important news, and events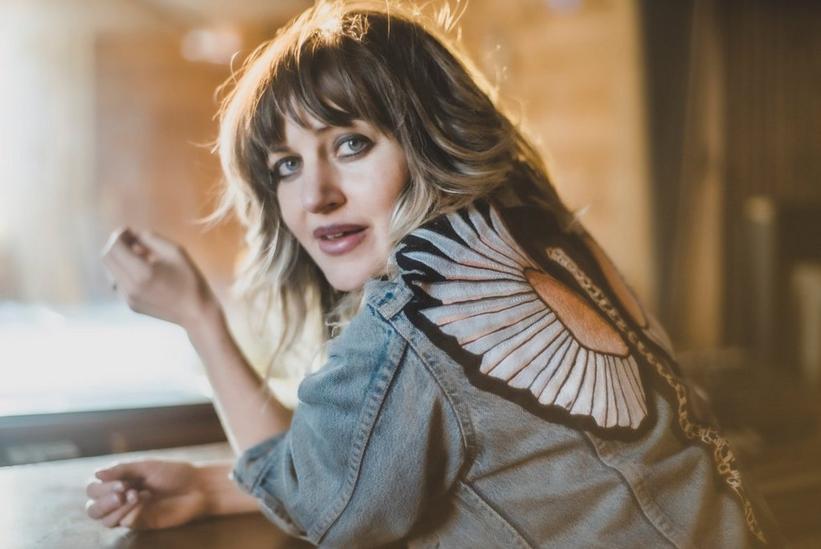 interview
Anaïs Mitchell On Newport Folk 2022, The Power Of Musicals & Her Eternal Bond In Bonny Light Horseman
Anaïs Mitchell released her first self-titled album two decades into her career — which speaks not only to the vulnerability therein, but her consolidative attempt to make songs with staying power.
GRAMMYs
/
Aug 16, 2022 - 02:16 pm
Songwriters have likened their craft to every medium under the sun; for Anaïs Mitchell's purposes, photography will do.
When trying to capture a feeling, she tries to find a shot neither too wide nor too narrow — that "gauzy, beautiful, poetic space where there's imagery that speaks." That last word — "speaks" — reminds her of a slightly jarring story.
As the GRAMMY winner recalls backstage at Newport Folk 2022, she once met the Canadian songwriter Ferron. "She said, 'You have to understand that if you say an image, if you say a word, you summon a spirit. If you say the word 'door,' you summon the spirit of a door,'" Mitchell recalls.
As Ferron elaborated, this meant Mitchell must choose her words meticulously — so as to not agitate the spiritual plane.
"I loved that, because I think that is true," Mitchell continues. "There's something about imagery — it speaks to us that isn't always through the conscious mind. It speaks to your body and your memory and your senses." And while Mitchell has been making records for 20 years, this partly explains why she chose to make her first self-titled album — it spoke that it was to be.
In this interview backstage at Newport Folk 2022, learn about Mitchell's latest creative moves, her ineluctable bond with her bandmates in Bonny Light Horseman, and what musicals and parenting teach her about the ineffable art of songcraft.
This interview has been edited for clarity.
What's been your relationship with Newport Folk over the years?
I definitely heard about Newport when I was coming up, even as a historical event — the Bob Dylan, Joni Mitchell, Pete Seeger stuff. It's this legendary kind of place. I started to come to Newport several years ago; I think the very first time, I came in, played my set and then rolled out.
I've come back a few times — for my own music, and also with my band, Bonny Light Horseman. I've come to really appreciate how it can be if you hang out the whole weekend. How many folks you meet, and also, the level of collaboration that happens. It feels less like a festival and more like an artist residency.
Tell the readers about your bond with everyone in Bonny Light Horseman. I'm sure it's very familial.
So, the trio of Bonny Light Horseman [includes] Josh Kaufman and Eric D. Johnson. I met Josh when I was living in Brooklyn, and he was also living there. We started to mess around with these old kinds of British Isles folk songs.
He said, "Hey, you know who would be great for this music is my friend Eric!" And I'd just discovered Eric's band, Fruit Bats, and really flipped out for it. So, I was like, "Sounds great!" We got together and it felt very intuitive to make music with those guys.
Since then, I made a solo record this past year with Josh and a couple of guys who have often played with Bonny Light Horseman — JT Bates on drums and Mike Lewis on sax and bass. It does feel like the Bonny Light world has spilled into my own music-making and recording world, and I'm so grateful for it.
Read More: Bonny Light Horseman's Anaïs Mitchell, Eric D. Johnson & Josh Kaufman Are Moving Folk Forward Together
I'm sure it feels like you're not working a day in your life with those guys.
[Laughs.] They're fun. They're funny. We have a good time. It feels easy, and that's funny for me. A lot of the time I think things need to be hard. I worked on this musical, and it took a decade of my life. I was like, "I'm going to work on this thing every day for however long…"
It's like the harder you're laboring over something, the better the end result will be.
Right? It isn't always the case! Sometimes it is; sometimes it's not. And then, I think, meeting those guys and falling in love with playing music with them reminded me how it can feel easy and also be good.
You've talked about how you "want your songs to walk on their own legs." What are your techniques to write a song that can exist apart from you and widely apply to others?
You know, I did this Pete Seeger tribute the very first night of this festival, and I sang a song I had learned as a kid, growing up. Someone had taught it to me and sang it to me. I never knew that Pete Seeger had written it; I never heard a recording of him doing it. I love that type of folk song; it makes its own way through the world.
For me, it's all about finding this sweet spot between what feels intensely personal and true — that you can stand in your shoes and sing — and then also what feels archetypal. Like you're tapping into something older and younger, you know? Something that could have been sung a hundred years ago, and could be sung a hundred years from now.
That's what thrills me the most when I'm writing — that I can be in the center of that Venn diagram.
I've noticed that songs tend to begin a little more generally, and then you fill in the details as it rolls on. Is that a conscious form of architecture for you?
I could talk about songwriting for, like, hours [Laughs]. But it's like a camera lens, right? You get the wide scope, and then the specifics — and then, sometimes, you turn the lens a little too far and it's a little too specific, and you have to pull back.
There's somewhere in the middle where it's kind of this gauzy, beautiful, poetic space where there's imagery that speaks — because images speak to us. Anything you say, you know?
Do you ever write a song and then stop yourself? Like, "This spirit I'm summoning isn't appropriate for right now! It's too raw and prickly!"
I mean, I like raw! This record I made recently is interesting, because it's a self-titled record. It's the first record I've made where all the songs actually are me — the speaker in the songs is me, and the songs are actually from my own life. I'm not taking on the voice or story of another character.
Did you have a propensity for that in the past?
I have, yeah! Obviously, working on that musical for years and years — that was a grand experiment in that type of stuff. And I love that stuff also, but there was something about this record that felt like: How honest can I f—ing be? That was the job; that was the task.
That's not easy.
Yeah. To put my heart all the way on the sleeve and be OK with it. There are a few songs that took a really long time to figure out how to write, and I think I had to figure out what was true.
Who are your go-tos, as far as confessional singer/songwriters? Joni Mitchell is often the first artist that people grab for, but there are obviously so many.
Well, Joni for sure was a huge influence early on. And then when I came of age musically, when I was in high school, it was the time of Lilith Fair in the '90s. Ani DiFranco was huge [for me], and I was on her record label for years. Tori Amos, you know.
All those women — it's almost embarrassing how emotional that stuff is, but I really responded to it as a kid. I wanted to emote and express like that. People come to music for different things. Some people will come to it…
To get drunk?
[Laughs] They want to get drunk! They want to dance! And music can help you do that. And some music is to help you cry, you know? That's a thing music can do, and sometimes, I think that's part of my job as a songwriter.
Were you particularly in touch with your emotions as a kid?
For the times that I was growing up, my parents were very OK with emotions. I have two kids of my own — a 9-year-old and a 2-year-old. The popular understanding nowadays is: "See the emotion and validate it!" When I was a kid, it was less like that. It was kind of like, "Get your s— together, come back to the table and we can talk."
I think it's a popular therapeutic tool to just acknowledge and observe the emotion rather than immediately assign it meaning.
That's lifelong work right there, to be able to be OK with that.
I love that you made a self-titled record, by the way. That's a classic choice.
You know, I always wanted to do it! Usually, you do it with your debut record, and I'm now 41. I thought it was funny to do it at this point in my career, but it really did feel like, first, a return to songwriting after a long time in the theater world. And second, it was so personal and heart-on-sleeve, like I was saying.
What notes did you give Josh as a producer? I'm sure you wanted the record to leap out in a certain way. A certain bodily impact, regardless of the contents.
You know, I hadn't made a new record in a long time — especially of new songs — because I was working on Hadestown, my musical. When the songs started to flow again for me, I didn't want to look too hard at them. I didn't want to overthink them.
I remember feeling that way about the record: I need to make this thing right now. I didn't want to get in my head about what kind of record it was; I just wanted to lay it down.
So, for Josh, maybe a guiding light was wanting to keep the focus on the lyrics and the singing, because they are very wordy. That's just what my DNA is, I guess. A lot of storytell-y kind of stuff. I think he tried to create a space where that story could shine.
An atmosphere that's conducive to the feeling.
Yeah. A buoyant kind of warmth around the vocal that doesn't necessarily compete with the vocal. What I hear in the record is that it sounds very live to me, which was how it was recorded — just us in a room.
That nice, organic bleed between the musicians.
Totally! I love mic bleed! You want it to be stewing together.
As a parent, is it a trip to hear music through your kids' ears?
It's fresh to hear what my 9-year-old is into. She's into some pop music that's caught on with kids, like Imagine Dragons and stuff like that, which I wouldn't necessarily be exposed to otherwise. It's like: These guys know how to write a song.
You can appreciate the craft. It's not like it's being piped into CVS, washing over your brain.
Absolutely. And it's fun to try to turn her on to cool stuff. She's into musicals, which I love, because I've been listening to my favorite musicals nonstop. I just have a crazy amount of admiration for that craft.
I've gotten into them just from being a jazz fan. Like, "That Rodgers and Hammerstein tune is pretty. What's that from?"
What a match made in heaven, Rodgers and Hammerstein.
Speaking of trying to craft a song that can walk through the world on its own legs: It used to be that the way a song got out there in the world was through a musical. That's what the musical theater was for — debuting these classic songs.
So, they were necessarily songs that could work in the musical, but they were repurposable. You could sing them at a wedding or a funeral and they would work.
What are your favorite musicals?
My all-time favorite is "Les Miz." I'll never get over that musical, and I've seen it a ton of times. It's so emotional for me, and epic, and political…
What's the best tune? I'll check it out later.
"On My Own" is a classic one. I love a lot of them — "Lovely Ladies," "Empty Chairs at Empty Tables." I love Sweeney Todd by [Stephen] Sondheim.
R.I.P.!
I know, right? I got tickets for my 9-year-old and I to see 'Into the Woods," which is in revival on Broadway right now. I'm very excited. But I tend to love sung-through musicals where there's not a book scene and then a song — where it's all sung. I love the trance you can get into with that type of show.
Black People Helped Invent Country Music, Yet Gatekeepers Haven't Let Them In. The Black Opry Is Changing All That.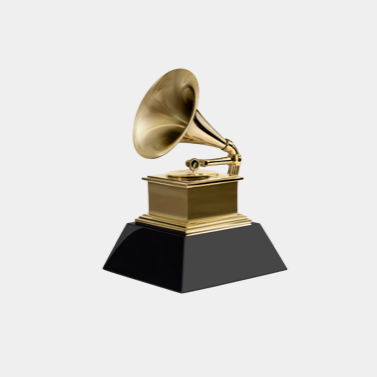 Get notified of exciting GRAMMY Award news and upcoming events!
Be the first to find out about GRAMMY nominees, winners, important news, and events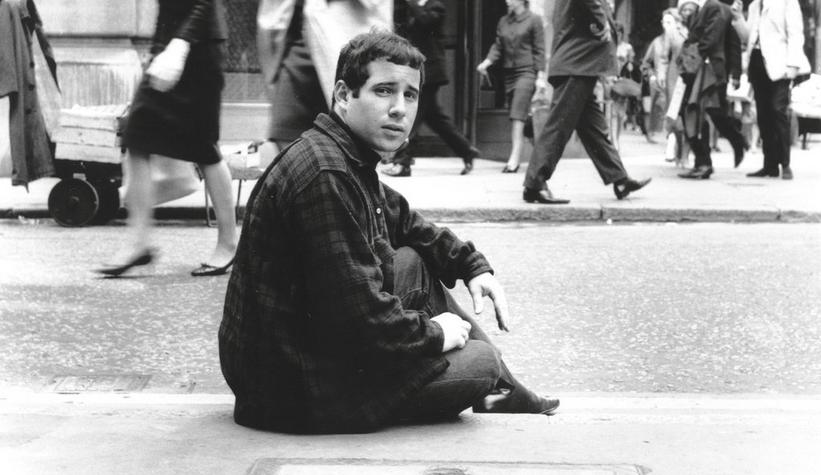 Paul Simon in 1965
Photo: Chris Walter / Contributor
feature
Joni Mitchell's Performance At Newport Folk 2022 Was Monumental. But Let's Not Forget Paul Simon Singing "The Sound of Silence."
Joni Mitchell's weathered performance of her 1960s classic "Both Sides, Now" at the festival was a historic moment. But Paul Simon singing "The Sound of Silence" was just as major — and invites a fresh examination of his legacy.
GRAMMYs
/
Jul 27, 2022 - 07:26 pm
Of all the surprise guests at Newport Folk 2022, Joni Mitchell got the most ink. And that's not only to be expected; it's richly deserved.
Here's a woman who started out by blowing Crosby, Stills, Nash and Young's minds to smithereens, reinvented herself five or six times like Miles Davis, played some of the furthest-out guitar anybody ever heard and wrote a handful of songs that can be genuinely considered perfect. (Looking at you, "Both Sides Now" — and not just because CODA kicked the classic back into the mainstream.) 
Plus, she won nine GRAMMYs and was nominated for 17 — and was MusiCares' Person Of The Year in 2022, received with a lavish gala and star-studded, pre-GRAMMYs tribute concert.
And after everything, that the childhood polio survivor pulled through a 2015 brain aneurysm, retaught herself to play guitar, and stood at Newport Folk 2022 singing a few of those perfect songs with her adoring collaborators is something like proof of the existence of miracles.
But while any discussion of the surprises at Newport will naturally begin with Mitchell, it's tended to obfuscate another transformative moment from the weekend: Paul Simon stepping out of semi-retirement to sing "Graceland," "American Tune" and "The Boxer" with an assortment of famous friends, among them Nathaniel Rateliff and the Night Sweats.
Simon's appearance went theoretically toe-to-toe in importance with Mitchell's — he ended his set with a spine-chilling, solo performance of "The Sound of Silence." Much like Mitchell's tune, he wrote it young — and it's developed majestic new dimensions across the decades.
Why might some receive Simon's appearance with less fanfare than Mitchell's — aside from her challenges and attendant time off? It's worth examining Simon's place in the contemporary music world — and his critical cachet within. 
Despite winning 16 GRAMMYs, being nominated for 35, receiving a lavish GRAMMY Salute tribute concert in 2022and never making a bad album, a couple of narratives of questionable practices have followed him around — both of them regarding his 1986 masterpiece, Graceland.
Framing Simon Today
The first regarded his violation of the international boycott against South Africa regarding their vile apartheid policies — a picket line Simon crossed not because he sided with the oppressors, but because he believed nobody should stop him from collaborating with musicians he loved and respected.
"I knew I would be criticized if I went, even though I wasn't going to record for the government of Pretoria or to perform for segregated audiences," Simon told the New York Times in 1986. "I was following my musical instincts in wanting to work with people whose music I greatly admired."
As Simon added, he consulted with Quincy Jones and Harry Belafonte about it, due to their deep ties to the South African musical community; both men gave Simon their blessing. This didn't come close to extinguishing the firestorm, though; even Linda Ronstadt received blowback for merely appearing on it.
The second asterisk on his legacy comes from his supposed treatment of Los Lobos, from whom he's been said to have stolen the Graceland track "All Around the World or the Myth of Fingerprints." The veracity of this story mostly comes from Los Lobos member Steve Berlin's eyewitness account.
As Berlin alleged to Rock Cellar, during the sessions, "Rather than engage us, Paul would just stare at us like we were animals in a zoo or something." And when his ears pricked up at a composition Los Lobos were working on, Simon asked if he could build on it. Which meant the Chicano rockers were shocked at the ensuing record-sleeve credits: "Words and Music by Paul Simon."
"We're asking and asking, then finally six months later we hear from Paul and he says, 'Sue me. See what happens.'" Berlin continued. "That's a direct quote, so that gives you an indication of what kind of guy he is."
These kinds of stories don't follow around Mitchell, whose standing has only exploded in scale with no sign of letting up. This is not only for her incredible musical accomplishments, but also for giving a generation of confessional singer/songwriters — many of them women — a voice, mainly with her watershed album Blue.
But still, Simon is correctly viewed as an innovator, a wordsmith and a titan — part of which has been kicked up by the reaction to a provocative op-ed.
"Simon's Descendents"
In 2021, Simon was thrust back in the conversation thanks to a piece in NBC News THINK, framing Simon's decision to sell his catalog for $250 million as a futile attempt to be remembered centuries after his death.
"[Neil] Young and Joni Mitchell and Bruce Springsteen and, of course, Paul Simon — all giants in their day — will be no more than footnotes, at best, to Dylan and the Beatles," writer Jeff Slate declared. This prognostication inspired explosive debate; YouTube giant Rick Beato spent an entire episode skewering Slate, and John Mayer decidedly planted his flag on Simon's side.
"I'm one of Simon's descendents," the seven-time GRAMMY winner wrote on Instagram. "And for as long as I live I will make sure he's never forgotten."
And it was that same animating force that led Nathaniel Rateliff and the Night Sweats to throw an entire "American Tune Revue" at Newport Folk 2022, with everyone from Natalie Merchant to Lukas Nelson to the Silk Road Ensemble present to enshrine him in the Tower of Song.
So, that's more or less where Simon sits these days — which is to say nothing of the millions who continue to revere his songbook. But, back to "The Sound of Silence": Why did it matter when he wrote it, and why were rapt audience members reduced to tears when he sang the song at Newport?
A Vision Softly Creeping
Imagine a 21-year-old Simon, softly fingerpicking an acoustic guitar in the reverberating bathroom of his family's Queens home. He had a spectral melody in mind, but the words hadn't come yet. 
But when John F. Kennedy was assassinated in November of 1963 — just over a month after Simon's 22nd birthday — a line came to his lips, staggering in its power and simplicity. "Hello, darkness, my old friend," he sings. "I've come to talk with you again."
Does the rest of the song live up to that monumental opener? That's up for debate, but the lines that spill forth still pack a poetic radiance, from Gospels-like blasts of light to scrawled prophecies in tenement halls. But it ultimately curls in on itself — silence, and the shadow, conquer all.
It was the electrified, Byrdsy arrangement of the song that landed Simon and Garfunkel a deal with Columbia Records, became a monster hit and ultimately laid the groundwork for Simon's entire legacy. But the stripped-down version on the Old Friends boxed set is the one to cherish, illuminating the pair's otherworldly harmonies and Simon's spooky, fingerpicked voicings.
When things grow unremittingly glum — which has never stopped happening since 1963 — "The Sound of Silence" still feels like a fitting companion. The tune's cinematic legacy alone is worthy of its own article, from driving home The Graduate's theme of ennui and disconnectedness to augmenting the despair of a rainy graveyard scene in Watchmen.
And back in the real world, Simon performed "The Sound of Silence" on Ground Zero on the 10th anniversary of 9/11 — an unspeakable slaughter that had transpired just a few subway stops away from his apartment.
A few years later, one of the most public and resonant 21st-century usages of "The Sound of Silence" came by way of Disturbed — if you think the nu-metallers aren't for you, you still need to behold this magisterial cover.
They performed it on Conan while singer David Draiman was literally down with the sickness; his vocal, in equal parts honeyed and thunderous, still spurred YouTube commenters to request it at their funeral. And in life, many commented, they sought solace in that performance when grief or pain or abandonment felt insurmountable.
Disturbed received the most tremendous honor possible: an approving email from Simon himself. "Really powerful performance on Conan the other day. First time I'd seen you do it live. Nice. Thanks," he wrote. "Mr. Simon, I am honored beyond words," Draiman responded. "We only hoped to pay homage and honor to the brilliance of one of the greatest songwriters of all time."
So that's why it was so moving to watch an 80-year-old Simon strip "The Sound of Silence" to its essence — murmuring the lyrics sans Garfunkel as thousands watched awestruck, while the sun set in pastel hues over the Atlantic Ocean. Because we've all had a long sit with Death for private communion.
But when it's tempting to abandon the light and go the other way, "The Sound of Silence" helps us refuse to give up hope. That's the ultimate power of a song, delivered by one of the greatest to ever pick up a guitar and a pen.
And much like Mitchell of his generation, we must all be grateful to be able to sit at Simon's feet, open our hearts and minds, and listen. And right then: the silence is shattered.
Béla Fleck Has Always Been Told He's The Best. But To Him, There Is No Best.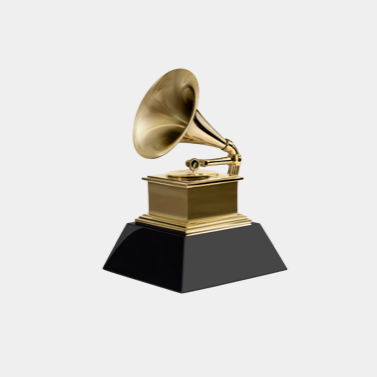 Get notified of exciting GRAMMY Award news and upcoming events!
Be the first to find out about GRAMMY nominees, winners, important news, and events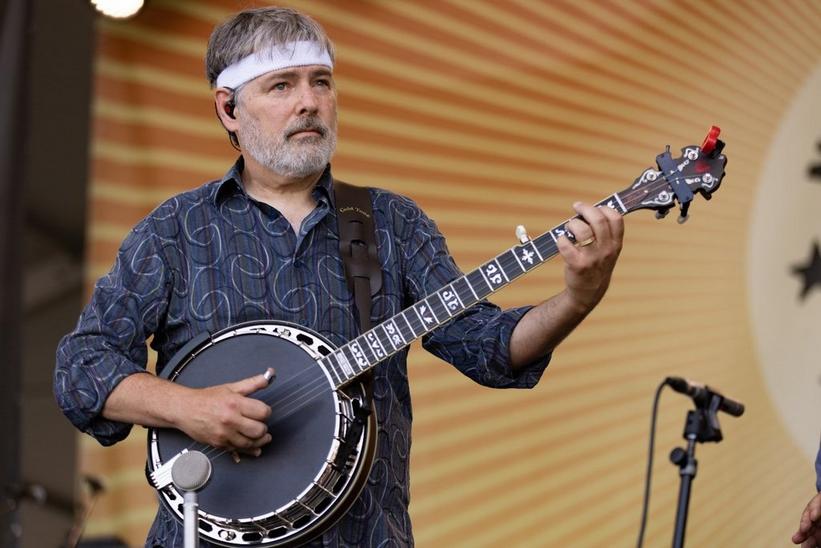 Béla Fleck performing at Newport Folk 2022
Photo: Douglas Mason/Getty Images
interview
Béla Fleck Has Always Been Told He's The Best. But To Him, There Is No Best.
Backstage at Newport Folk 2022, the world's preeminent banjoist brushed off notions of supremacy in his field — and vigorously praised the awe-inspiring collaborators who make his bluegrass dream happen.
GRAMMYs
/
Jul 26, 2022 - 08:20 pm
Imagine being told for decades upon decades that you're the finest in the world at whatever it is you do in this life. It happened to Béla Fleck, the banjo virtuoso (to trot out the word again) who's earned 15 GRAMMYs and 35 nominations (plus a Latin GRAMMY) across half a dozen genres for his trouble.
But, miraculously, all this veneration never went to his head. Partly because Fleck has very little use for it.
"It puts some pressure on you that doesn't really help anything," Fleck tells GRAMMY.com backstage at Newport Folk 2022, in a folding chair surrounded by moldering Civil War-era forts. "It means that things have worked in my career… but in truth: there is no best. There are people who have always done things better than me on the banjo and always will.
"I certainly work hard at it, and I take it very seriously," Fleck continues. "There are things that I've come up with and abilities I have that other people don't have, but that's the way it's supposed to be with everybody who's a serious player on their instrument."
Of course, he understands he's a leader in his field. But Fleck is far less interested in being "the best" than surrounding himself with musicians that inspire and galvanize him to be great. "It's never a job," he adds. "It's always like: "What's the best we can do? How can we propel each other?"
That's exactly why Fleck does this — not to collect endless accolades. It was the animating spirit behind his "My Bluegrass Heart" performance at Newport Folk 2022, where he was flanked by first-call musicians who happen to be close friends — like fiddlist Michael Cleveland, dobro/lap steel player Jerry Douglas, and so many more.
As the dust of last weekend's Newport Folk settles, read on for an in-depth, career-spanning interview with Fleck about his performance at the historic festival, the cruciality of ripple and flow in his work, and what he wants to creatively avoid as he settles into his mid-60s.
This interview has been edited for clarity.
Tell me about your history with Newport Folk Fest.
I grew up in New York City, and we always heard about the Newport Folk Festival — the stories about Joan Baez and Bob Dylan going electric and Pete Seeger and everything.
So, I was very aware of it, but it was a long time before I finally got here. I think it was with New Grass Revival. I'm pretty sure we got to play here one year. Maybe it was a bluegrass-themed stage that year. But then I got to come back a number of times and play the Jazz Festival too.
It's a beautiful spot. But it's not just the place; it's the history and being part of what feels like a historical event and a legacy of great music being presented. Things ripple out from here. People hear about what happens at Newport.
I feel like as music fans, we're born programmed with Newport stories, even though half of them are probably apocryphal. Pete Seeger with the axe…
Yeah, maybe so. The stories about Pete getting up and tuning Dylan's guitar for him in the early years, and then being dismayed about how loud he was when he rocked out and all that stuff.
But the Jazz Festival, too, is just as impactful — all the stories from that.
Did you come in contact with George and Joyce Wein a lot?
I did get to know them a little bit. They used to book the Flecktones on European tours — those tours that [came about] from the Jazz Festivals. That was the goal as a jazz-oriented group — especially coming from outside the jazz world like myself.
Just to be on those jazz festivals — Montreaux Jazz Festival, North Sea, Molde, all these amazing festivals in the summer. We got on that circuit for a while thanks to the folks from George's office. 
I think he actually liked us, because at the time, I didn't think he liked us that much! But then, the last time I was here, he came over, riding up in a golf cart and said, "Oh, yeah! You guys are so great!" I was like, "Wow, we tried so hard to get you on our side — and it seems like you are!" So, it's nice when that happens.
Read More: 5 Reflections On George Wein: How It Felt To Be Around The Architect Of The Modern Music Festival
I only interviewed him once, and this is my first Newport Folk. But I wish he was riding up to us right now with his cane and cap.
Me too. Me too. He did a lot of good. He really, really did. I read his book, too [Myself Among Others].
So, early on with the Flecktones, you were truly straddling both worlds when it came to Newport. It was a perfect fit.
Right. There was one year when I played the Folk Festival with my bluegrass trio. And then, a few years later, I came back and played the Jazz Festival with Jean-Luc Ponty and Stanley Clarke.
It was at Newport that year that Ted Kurland came up to me; he was the booking agent for Pat Metheny and Chick Corea. He said, "Oh, Chick Corea's thinking about doing duets next year! Would you be interested in being one of his duet partners?" I was like, "Whoa!" It changed my life.
So, I remembered that happening right behind the main stage, when I was walking by today. That's where it happened, and I got to play with him for a decade, or a decade and a half — make records and learn so much about music from Chick, being in his orbit.
I have great memories of that. He was an incredible inspiration, but also he became a very dear friend and mentor to me. It was a loss, but I'm still amazed that it even happened.
I just think of his light. Nobody I've ever talked to has ever had a bad word to say about him.
No.
Mr. Fun. Mr. Imagination.
Yeah, but he had a work ethic, too.
Of course! He made, like, seven billion records!
Just flying from one situation [to another].
I remember when we made our record together, [2007's] The Enchantment. We worked really hard for four or five days in the studio. And as we finished the last take of the last song, instead of going in to listen to takes, he pulled out the music for the next gig and started practicing. I was like [grins] "That's the way you do it! That's how you stay great your whole life!" It's all about the music.
Read More: In Remembrance: Chick Corea Played In More Ways Than One
Tell me about your lineup for this particular gig at Newport Folk.
This is the dream team of dream teams, in terms of the bluegrass community. And when I say "bluegrass," you have to extend your imagination of what bluegrass is, because these are musicians who can play anything and do play anything with all kinds of people.
So, folks like Sam Bush and Jerry Douglas, who are our special guests today — they're known for all the genre-bending that I am. They move seamlessly in and out of rock 'n' roll and jazz situations.
That's always kind of been your MO. You're playing with people like [The Flecktones'] Jeff Coffin and Victor Wooten, who are musical universes unto themselves.
Right. You don't expect that so much from folks in the bluegrass world, but it's just as prevalent. These are folks who are just as curious and just as able. They're lifelong fans of music and learning.
There's a lot of joy when we're all together, because we all feel that way. It's never a job. It's always like: "What's the best we can do? How can we propel each other?"
So, anyway, those are our guests. But the basic band is fabulous, too — the biggest stars [chuckles], I guess, if you can look at it that way, in the bluegrass world. 
Our fiddle player, Michael Cleveland, is a stunner. He's come up in the tradition. He's a Kentucky guy, and he's blind — just happens to be blind. He plays like — I don't know — Kenny Baker on steroids? This old way of playing, but with this youthful spirit. He really wants it, like every solo is the last one he's ever going to play. He's so good.
Then there's Bryan Sutton, who's kind of the reigning king of bluegrass flat-picking guitar these days. He's also constantly playing on all kinds of music. He's very able in all areas. And he's one of the biggest online teachers out there; he's got hundreds of thousands of students. So, he's a big presence in that world as well. But as a player, he's just stunning.
Mark Schatz — he's a bass player. I've been playing with him since 197...4, I believe? Maybe '75?
Oh my gosh.
Oh, no. I moved up to Boston in '76. So, '77. And we were in a lot of bands together before I joined New Grass Revival with Sam Bush in the '80s. Then, he went on to play with Tony Rice for many years, and Tim O'Brien, and Nickel Creek. So, he's just a premier, first-call bass player who happens to be my roomie from when we were still in our late teens, early 20s.
Then, we've got Justin Moses. Justin is a multi-instrumentalist, and he's a stunner, because he can play pretty much as good as any of the other people on stage on their instruments.
We do double-banjo stuff, and he can cut it just fine with me. He goes up and hits the double-fiddle stuff with Michael, and it's perfect. He can get up and do double-mandolin stuff — intricate stuff. He can play guitar; he can sing. Mostly, he plays dobro with us, because that's what we need. But he can play anything. He's a very musical character.
On this tour, we have different mandolin players. Previously, we had Sierra Hull, but she wasn't able to come out with us this time. So, we found a relative unknown, compared to some of the other guys: Jacob Jolliff. But he's been in a lot of great bands; he played with Yonder Mountain [String Band] and he had a band called Joy Kills Sorrow.
He's just one of these effortless, speed-demon mandolin players. I'm not always a fan of the word "shred," because it feels a little demeaning to me if you're really trying to play music. But he can shred. I mean, he can really burn it on the mandolin. He has no speed limit. But, also a very musical character, and he sings well.
So, it's a power pack, man. Oh, and also, Noam Pikelny, one of the great banjo players of the current time. He's going to join us for a triple-banjo number as well. He plays with Punch Brothers. It couldn't be a better band.
It doesn't seem like you had to delicately curate the band. It seems like most of these guys are just friends of yours, and it naturally fell together.
Right. The thing that makes it easy to be friends is that everybody has that work ethic. If there was somebody who didn't want to work on it and make it as good as it can be, it's harder to be friends, because resentments would start to creep in.
That's the secret to Chick's nature: He surrounded himself with people that were willing to do the work, and showed up knowing the music. So, they could just be pals. He wasn't like, "Hey, you've got to work on that. That's not up to snuff."
You're not naturally magnetized to anybody who just sloughs it off.
That's the thing about all of this. You can be really great friends if the other stuff is not … [Trails off] I mean, if you're good enough friends, you can deal with anything. But what I'm saying is there's something very comforting about the fact that we don't have to worry about the music. Because we're going to work on it; not because it's just there.
Everyone's willing to do whatever it takes to make it happen, and then you can just have a great time together. It's just joy, because that's all taken care of.
I love that record you made with [Malian kora player] Toumani Diabaté, The Ripple Effect. What do you appreciate about playing with him?
Well, he's one of the most elegant musicians I've ever played with.
So lithe! So riverlike.
It's all about the flow. And banjo playing is all about flow and rippling, too.
So, when you get two ripplers from different continents together and try to find a way to ripple together, it's going to work or it ain't, you know? And the reason it worked is because he's just such an elegant listener and supportive player. He's a stunning soloist, but he doesn't seem to want to solo as much as he wants it to feel amazing.
Music needs to dance. Instrumental music has to have a feel, or it's not going to work. It's got to create emotion. I'm very rhythmically inspired. If the rhythm is good, the ideas will come. If the rhythm isn't good, it's a struggle and a pain in the ass to play music.
So, making the music dance is a must, whether it's the Flecktones or playing with Toumani or this bluegrass band. Every chromosome needs to swing and dance. Then, you add to that some amazing, melodic playing on top of it — or whatever the song calls for — and you've got something. It makes you feel something.
And I would say that dance can be debated, too. It doesn't have to be a dance; it has to be a feeling. I like that stuff that grooves along, because I play a banjo with short notes. But it can just as easily be the slowest thing in the world. It just has to have a sensibility, feel and mood.
The records of yours I grew up on were UFO Tofu and the self-titled. Any memories of that time in the music business you can share?
It's funny: I hear people say, "Oh, it was so much easier when the Flecktones came out. You could have an instrumental band do really well." And I'm just like, [incredulously] "Easy?! What are you talking about! We're playing in 27/8!"
Honestly, we did have an amazing run. Not that we're not going to play together. But that run-up when we first came out and how well it did was a shock to everybody. It's not like it was common; it didn't happen to a lot of instrumental acts.
It was something about the chemistry and the makeup of the band and all the different boxes we checked that made it appealing. It was fun to watch. Victor spinning his bass and Future Man playing his drumitar and me up there with a banjo — "What are you doing up there with those guys?" — and Howard [Levy] with the harmonica and piano.
It was compelling almost as a circus act. But then the music would hopefully have enough to make you want to stay with it and come back and hear the next record.
The melodies grab you.
Hopefully. I don't mind the pop element if it makes you listen enough for the real stuff under the surface to dig in. Music needs those layers. There needs to be something that makes you want to listen to it again or you go, "Oh, that was cool," and never listen to it again.
There needs to be enough melodicism or a hook or groove or something that makes you go, "Wow. I want to hear that again." And as you continue to listen, you hear all the things that are under the hood that make the music so good.
That first impulse sometimes isn't what you listen to anymore, but without the first one… we wouldn't still be talking about the Beatles and all the underlayers and subtle production elements if it didn't have that pop element that made us listen to it so many times that we know every single chromosome of what's in that music.
I think that's true of everything. It has to have those layers.
You've been described as a virtuoso for as long as I can possibly remember, but I'm sure you still feel you have a ways to go, decades in. I'm sure there are still mountains you want to climb. It's not like you reach the peak early and then just plateau.
Yeah. I mean, I have my frustrations with things I haven't been able to pull off technically. A certain level of ability. If I was able to go all the way into jazz, I'd be a better jazz player. If I was to go all the way into Indian music and do the things I learned from Zakir [Hussain], I'd be a way better Indian player.
And then there are techniques where, as I get older, I have to maintain my level. It's not as easy at 64 as it was in my 40s and 50s.
More stretching, more exercising, more practicing?
Well, more just playing all the time, whereas I used to put it down, do other things, come back to it and be right there. But now, I really need to stay on top of my thing if I want to be at that level.
And yet, I have a better idea of what I want to play. Like they say: "If I could be 15 and know what I know now." The things that I know I don't want to sound like. The curation of my playing is better now. Better choices. But sometimes the ability can be scary: "I don't know if I can pull this off. I could pull this off 10 years ago." So, hopefully, my playing will change as I get older, to find the right way to play for that age and not try to do things I can't do.
I remember Bill Monroe keeping the songs in the same key he sang them as a young man. He couldn't keep the pitches; it was really hard to listen to. I don't want to be like that: "Oh, you need to hear the old stuff." I want it to be: "He's aging well, and he's doing things he didn't do before that have their own worth." That's the goal. We'll see what happens.
I'm so lucky I get to spend my life doing this, because if I sit with the banjo, I'm happy. I like to study and learn, and the sound it makes in my lap. There's always more to explore and more to try.
Newport Folk Festival 2022 Recap: Taj Mahal, Brandi Carlile With Joni Mitchell, Paul Simon & A Crowdsurfing Singer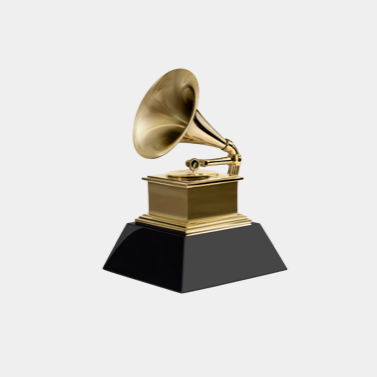 Get notified of exciting GRAMMY Award news and upcoming events!
Be the first to find out about GRAMMY nominees, winners, important news, and events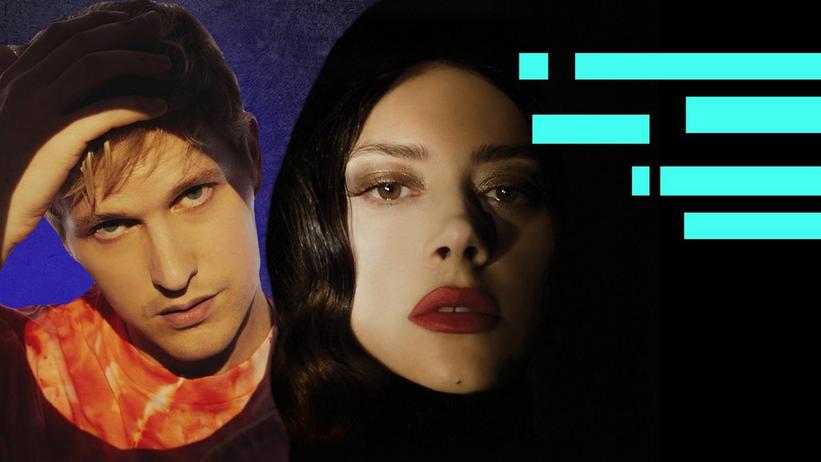 (L-R) Leon of Athens, Katerine Duska
Photo (L-R): Ria Mort, Thanos Poulimenos
video
Global Spin: Katerine Duska And Leon Of Athens Premiere "Babel," A Bilingual Tale Of A Love Lost In Translation
Frequent songwriting partners Katerine Duska and Leon Of Athens grapple with a relationship full of miscommunication in this emotional duet, which they debut with a powerful Global Spin performance.
GRAMMYs
/
Nov 29, 2022 - 06:00 pm
"Can I love you a little more clearly?" Katerine Duska and Leon of Athens sing in the emotional chorus of their new song, "Babel." "Can we get it right? Can we talk another night away?"
In this episode of Global Spin, the two pop singers — and frequent songwriting partners — effortlessly trade off between Greek and English in a compelling performance. But as beautiful as the bilingual, harmony-driven duet may be, "Babel" chronicles a fraught relationship where, ultimately, the love gets lost in translation.
"Babel" brings the two lovers back to where they started: Frustrated and failing to see eye to eye, but still invested in one another. That narrative pairs with an equally passionate, string-filled sonic backdrop in this song, which Duska and Leon of Athens premiere on Global Spin.
The song's visual component further underscores its message. Duska and Leon of Athens perform the song from a bed, surrounded by candles and rippling water. As they wrestle through their disagreements — both lyrically and physically — the two artists make an attempt to find tenderness, but their best efforts dissolve into frustration and disconnection.
The bilingual duo have co-written several times in the past, and they're no strangers to performing together, either. Their first duet, "ANEMOS," came out in 2019; a year later, the pair released another collaboration, "Communication."
Press play on the video above to get a first look at the latest collaboration between Katerine Duska and Leon of Athens, and keep checking GRAMMY.com every Tuesday for more new episodes of Global Spin.
ReImagined: Brand-New Irish Duo Where The Waters Meet Debut With A Shimmering Cover Of Kim Carnes' "Bette Davis Eyes"