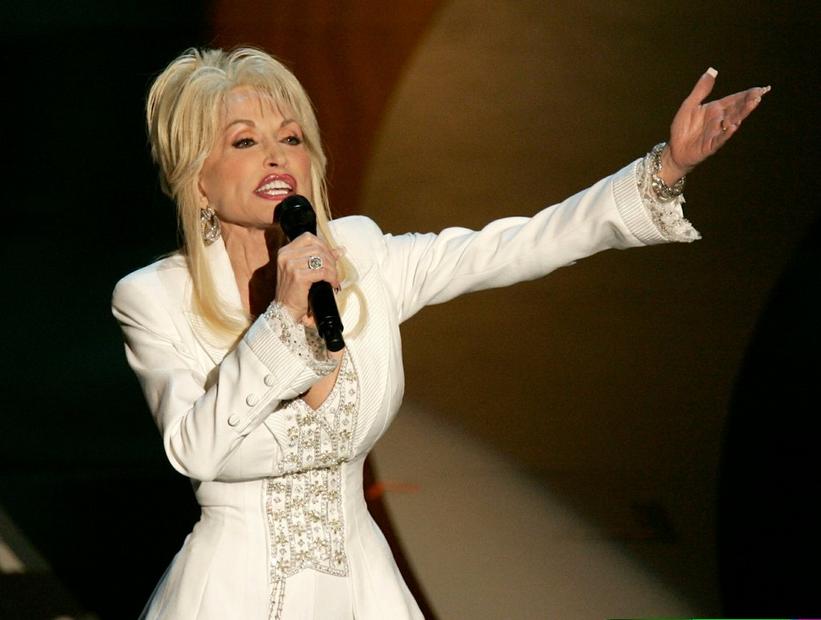 Dolly Parton
Photo: ©Gary Hershorn/Reuters/Corbis
news
Lifetime Achievement Award: Dolly Parton
GRAMMY nominee Miranda Lambert on the lady we all adore, 2011 Lifetime Achievement Award recipient Dolly Parton
GRAMMYs
/
Dec 3, 2014 - 05:06 am
When it comes to the headline of this tribute, it could have been just one word…Dolly. Dolly Parton is an icon among icons. She defines the word "entertainer." Yet somehow she never let go of her East Tennessee roots and infectious humor, which makes her the lady we all adore.
With a career spanning more than five decades, Dolly has proven that there is nothing she can't do. She's a singer, songwriter, author, actress, philanthropist, and straight-ahead businesswoman.
Dolly has proven herself well beyond the boundaries of country music, but she has carried the banner for country music no matter where her career has taken her. From her days getting started on "The Porter Wagoner Show" to topping the country music charts to her critically acclaimed bluegrass albums and winning every award in between, Dolly has become timeless.
And then there is her gift for songwriting, which is just that: a gift. Being a songwriter myself, one of the qualities I love most about Dolly is her ability to craft a song in such a way that you feel every note she's singing. With hits such as "Jolene," "Coat Of Many Colors" and "I Will Always Love You," which has been a hit in three different decades, including a best-selling single for Whitney Houston, you could say that songwriting loves Dolly.
And you know, Dolly couldn't stop at just singing and songwriting, she had to find other ways to entertain us, so she tried her hand at acting. In true Dolly fashion, she won our hearts with her wit and humor in movies such as 9 To 5 and Steel Magnolias, among many others.
Even with her incomparable awards and accolades over the years (she's won seven GRAMMYs and earned an impressive 45 nominations to date, among other awards she's received), Dolly has stayed true to herself and who she is. She has endeared us with stories from her childhood and proven to all of us who look up to her that anything is possible, no matter where you are from, and that dreams really do come true.
There is no one more deserving of The Recording Academy Lifetime Achievement Award than Dolly Parton.
(Miranda Lambert performed on "The GRAMMY Nominations Concert Live!!" on Dec. 1, 2010. She has three nominations this year: Best Country Album for Revolution; Best Female Country Vocal Performance for "The House That Built Me"; and Best Country Collaboration With Vocals for "Bad Angel" with Dierks Bentley and Jamey Johnson.)
The Lifetime Achievement Award, established in 1962, is presented by vote of The Recording Academy's National Trustees to performers who, during their lifetimes, have made creative contributions of outstanding artistic significance to the field of recording. To view a complete list of Lifetime Achievement Award recipients, click here.
Lifetime Achievement Award: Julie Andrews, Roy Haynes, Juilliard String Quartet, The Kingston Trio, Ramones, George Beverly Shea
Trustees Award: Al Bell, Wilma Cozart Fine, Bruce Lundvall
Technical GRAMMY Award: Roger Linn, Waves Audio Ltd.
news
GRAMMY SoundChecks With Gavin DeGraw
GRAMMYs
/
Dec 3, 2014 - 05:06 am
On Aug. 28 Nashville Chapter GRAMMY U members took part in GRAMMY SoundChecks with Gavin DeGraw. Approximately 30 students gathered at music venue City Hall and watched DeGraw play through some of the singles from earlier in his career along with "Cheated On Me" from his latest self-titled album.
In between songs, DeGraw conducted a question-and-answer session and inquired about the talents and goals of the students in attendance. He gave inside tips to the musicians present on how to make it in the industry and made sure that every question was answered before moving onto the next song.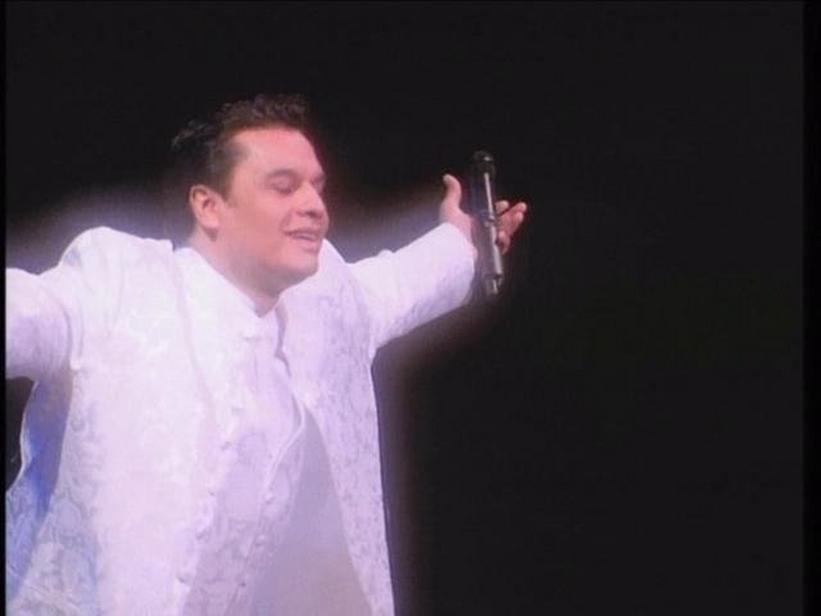 news
Juan Gabriel named 2009 Latin Recording Academy Person Of The Year
Annual star-studded gala slated for Nov. 4 in Las Vegas during 10th Annual Latin GRAMMY Week celebration
GRAMMYs
/
May 15, 2017 - 01:36 pm
GRAMMY.com
Internationally renowned singer/songwriter/performer Juan Gabriel will be celebrated as the 2009 Latin Recording Academy Person of the Year, it was announced today by The Latin Recording Academy. Juan Gabriel, chosen for his professional accomplishments as well as his commitment to philanthropic efforts, will be recognized at a star-studded concert and black tie dinner on Nov. 4 at the Mandalay Bay in Las Vegas, Nev.
The "Celebration with Juan Gabriel" gala will be one of the most prestigious events held during Latin GRAMMY week, a celebration that culminates with the 10th Annual Latin GRAMMY Awards ceremony. The milestone telecast will be held at Mandalay Bay Events Center in Las Vegas on Nov. 5 and will be broadcast live on the Univision Television Network at 8 p.m. Eastern/7 p.m. Central.
"As we celebrate this momentous decade of the Latin GRAMMYs, The Latin Recording Academy and its Board of Trustees take great pride in recognizing Juan Gabriel as an extraordinary entertainer who never has forgotten his roots, while at the same time having a global impact," said Latin Recording Academy President Gabriel Abaroa. "His influence on the music and culture of our era has been tremendous, and we welcome this opportunity to pay a fitting tribute to a voice that strongly resonates within our community."
Over the course of his 30-year career, Juan Gabriel has sold more than 100 million albums and has performed to sold-out audiences throughout the world. He has produced more than 100 albums for more than 50 artists including Paul Anka, Lola Beltran, Rocío Dúrcal, and Lucha Villa among many others. Additionally, Juan Gabriel has written more than 1,500 songs, which have been covered by such artists as Marc Anthony, Raúl Di Blasio, Ana Gabriel, Angelica María, Lucia Mendez, Estela Nuñez, and Son Del Son. In 1986, Los Angeles Mayor Tom Bradley declared Oct. 5 "The Day of Juan Gabriel." The '90s saw his induction into Billboard's Latin Music Hall of Fame and he joined La Opinion's Tributo Nacional Lifetime Achievement Award recipients list.
At the age of 13, Juan Gabriel was already writing his own songs and in 1971 recorded his first hit, "No Tengo Dinero," which landed him a recording contract with RCA. Over the next 14 years, he established himself as Mexico's leading singer/songwriter, composing in diverse styles such as rancheras, ballads, pop, disco, and mariachi, which resulted in an incredible list of hits ("Hasta Que Te Conocí," "Siempre En Mi Mente," "Querida," "Inocente Pobre Amigo," "Abrázame Muy Fuerte," "Amor Eterno," "El Noa Noa," and "Insensible") not only for himself but for many leading Latin artists. In 1990, Juan Gabriel became the only non-classical singer/songwriter to perform at the Palacio de Bellas Artes in Mexico City and the album release of that concert, Juan Gabriel En Vivo Desde El Palacio De Bellas Artes, broke sales records and established his iconic status.
After a hiatus from recording, Juan Gabriel released such albums as Gracias Por Esperar, Juntos Otra Vez, Abrázame Muy Fuerte, Los Gabriel…Para Ti, Juan Gabriel Con La Banda…El Recodo, and El Mexico Que Se Nos Fue, which were all certified gold and/or platinum by the RIAA. In 1996, to commemorate his 25th anniversary in the music industry, BMG released a retrospective set of CDs entitled 25 Aniversario, Solos, Duetos, y Versiones Especiales, comprised appropriately of 25 discs.
In addition to his numerous accolades and career successes, Juan Gabriel has been a compassionate and generous philanthropist. He has donated all proceeds from approximately 10 performances a year to his favorite children's foster homes, and proceeds from fan photo-ops go to support Mexican orphans. In 1987, he founded Semjase, an orphanage for approximately 120 children, which also serves as a music school with music, recreation and video game rooms. Today, he continues to personally fund the school he opened more than 22 years ago.
Juan Gabriel will have the distinction of becoming the 10th Latin Recording Academy Person of the Year honoree, and joins a list of artists such as Gloria Estefan, Gilberto Gil, Juan Luis Guerra, Julio Iglesias, Ricky Martin, and Carlos Santana among others who have been recognized.
For information on purchasing tickets or tables to The Latin Recording Academy Person of the Year tribute to Juan Gabriel, please contact The Latin Recording Academy ticketing office at 310.314.8281 or ticketing@grammy.com.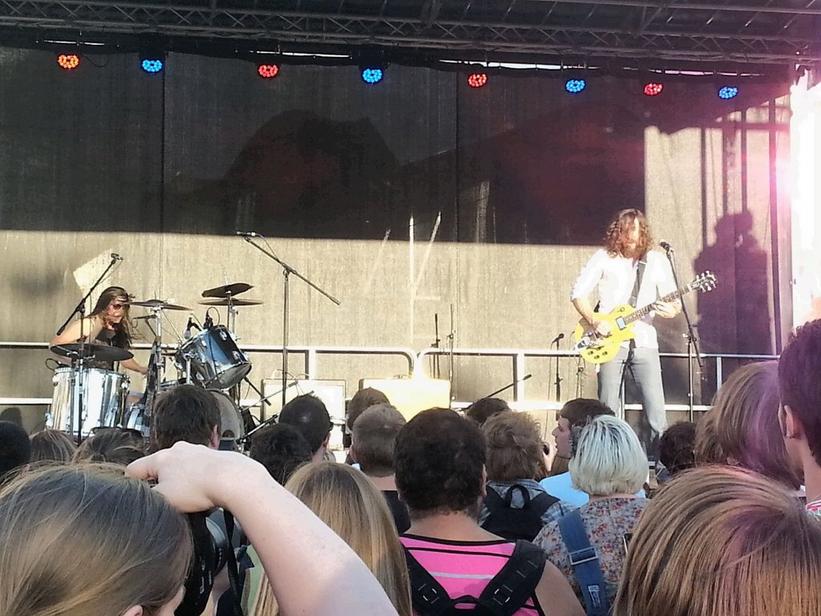 Grizzled Mighty perform at Bumbershoot on Sept. 1
Photo: The Recording Academy
news
Set List Bonus: Bumbershoot 2013
GRAMMYs
/
Dec 3, 2014 - 04:22 am
Welcome to The Set List. Here you'll find the latest concert recaps for many of your favorite, or maybe not so favorite, artists. Our bloggers will do their best to provide you with every detail of the show, from which songs were on the set list to what the artist was wearing to which out-of-control fan made a scene. Hey, it'll be like you were there. And if you like what you read, we'll even let you know where you can catch the artist on tour. Feel free to drop us a comment and let us know your concert experience. Oh, and rock on.
By Alexa Zaske
Seattle
This past Labor Day weekend meant one thing for many folks in Seattle: Bumbershoot, a three-decade-old music and arts event that consumed the area surrounding the Space Needle from Aug. 31–Sept. 2. Amid attendees wandering around dressed as zombies and participating in festival-planned flash mobs to Michael Jackson's "Thriller," this year the focus was on music from the Pacific Northwest region — from the soulful sounds of Allen Stone and legendary female rockers Heart, to the highly-awaited return of Death Cab For Cutie performing their 2003 hit album Transatlanticism in its entirety.
The festival started off on day one with performances by synth-pop group the Flavr Blue, hip-hop artist Grynch, rapper Nacho Picasso, psychedelic pop group Beat Connection, lively rapper/writer George Watsky, hip-hop group the Physics, and (my personal favorite), punk/dance band !!! (Chk Chk Chk). Also performing on day one was Seattle folk singer/songwriter Kris Orlowski, who was accompanied by the Passenger String Quartet. As always, Orlowski's songs were catchy and endearing yet brilliant and honest.
Day one came to a scorching finale with a full set from GRAMMY-nominated rock group Heart. Kicking off with their Top 20 hit "Barracuda," the set spanned three decades of songs, including "Heartless," "Magic Man" and "What About Love?" It became a gathering of Seattle rock greats when, during Heart's final song, Pearl Jam guitarist Mike McCready joined for 1976's "Crazy On You."
Day two got off to an early start with performances from eccentric Seattle group Kithkin and Seattle ladies Mary Lambert and Shelby Earl, who were accompanied by the band Le Wrens. My highlight of the day was the Grizzled Mighty — a duo with a bigger sound than most family sized bands. Drummer Whitney Petty, whose stage presence and skills make for an exciting performance, was balanced out by the easy listening of guitarist and lead singer Ryan Granger.
Then the long-awaited moment finally fell upon Seattle when, after wrapping a long-awaited tour with the Postal Service, singer/songwriter Ben Gibbard returned to Seattle to represent another great success of the Pacific Northwest — Death Cab For Cutie. The band celebrated the 10-year anniversary of their album Transatlanticism by performing it from front to back. While a majority of attendees opted to watch the set from an air-conditioned arena, some of us recognized the uniqueness of this experience and enjoyed the entire set lying in the grass where the entire performance was streamed.
Monday was the day for soul and folk. Local blues/R&B group Hot Bodies In Motion have been making their way through the Seattle scene with songs such as "Old Habits," "That Darkness" and "The Pulse." Their set was lively and enticing to people who have seen them multiple times or never at all.
My other highlights of the festival included the Maldives, who delivered a fun performance with the perfect amount of satirical humor and folk. They represent the increasing number of Pacific Northwest bands who consist of many members playing different sounds while still managing to stay cohesive and simple. I embraced the return of folk/pop duo Ivan & Alyosha with open arms and later closed my festival experience with local favorite Stone.
For music fans in Seattle and beyond, the annual Bumbershoot festival is a must-attend.
(Alexa Zaske is the Chapter Assistant for The Recording Academy Pacific Northwest Chapter. She's a music enthusiast and obsessed with the local Seattle scene.)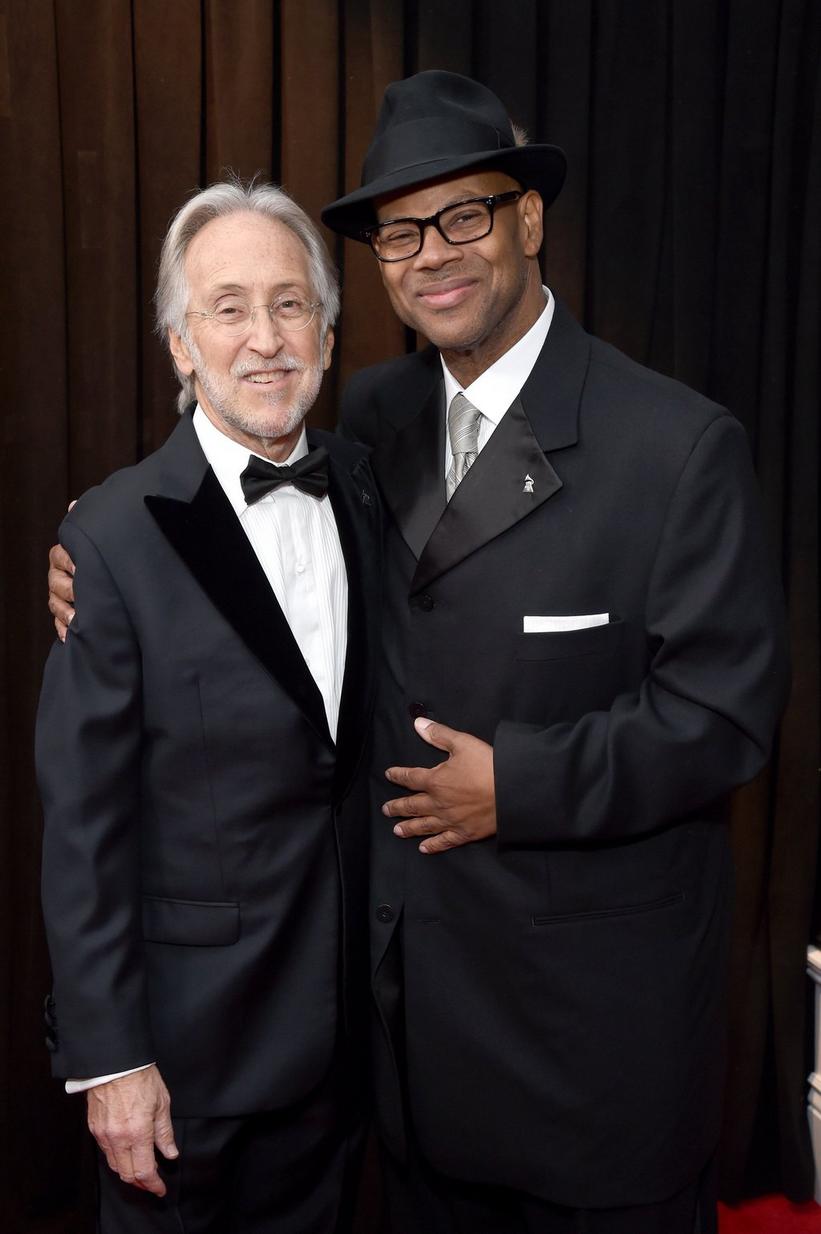 Neil Portnow and Jimmy Jam
Photo: Michael Kovac/Getty Images
news
Neil Portnow Addresses Diversity & Inclusion, Looks Ahead During Speech At 2019 GRAMMYs
Jimmy Jam helps celebrate the outgoing President/CEO of the Recording Academy on the 61st GRAMMY Awards
GRAMMYs
/
Feb 11, 2019 - 10:58 am
As Neil Portnow's tenure as Recording Academy President/CEO draws to its end, five-time GRAMMY winner Jimmy Jam paid tribute to his friend and walked us through a brief overview of some of the Academy's major recent achievements, including the invaluable work of MusiCares, the GRAMMY Museum, Advocacy and more.
Portnow delivered a brief speech, acknowledging the need to continue to focus on issues of diversity and inclusion in the music industry. He also seized the golden opportunity to say the words he's always wanted to say on the GRAMMY stage, saying, "I'd like to thank the Academy," showing his gratitude and respect for the staff, elected leaders and music community he's worked with during his career at the Recording Academy. "We can be so proud of what we've all accomplished together," Portnow added.
"As I finish out my term leading this great organization, my heart and soul are filled with gratitude, pride, for the opportunity and unequal experience," he continued. "Please know that my commitment to all the good that we do will carry on as we turn the page on the next chapter of the storied history of this phenomenal institution."
Full Winners List: 61st GRAMMY Awards