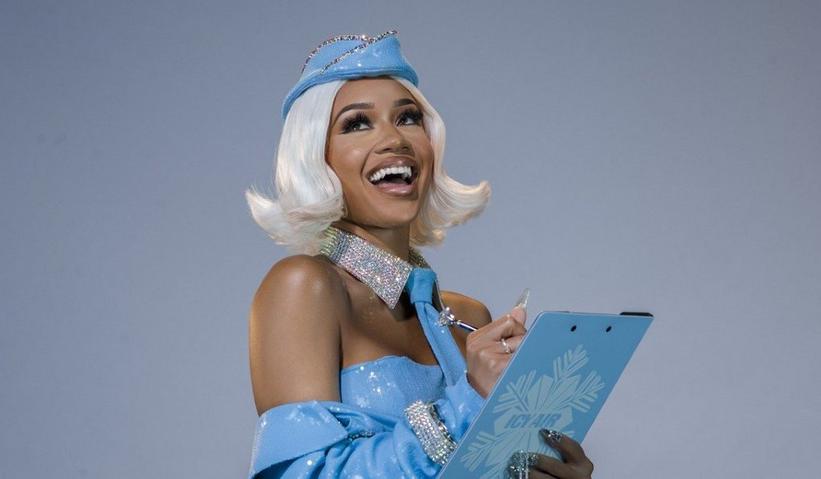 interview
Meet The First-Time GRAMMY Nominee: Saweetie On Her Long-Awaited Album 'Pretty B**** Music' & Why Women Rappers "No Longer Need A Co-Sign"
Between star-studded collaborations and her debut album on the horizon, Saweetie is one of rap's busiest rising stars. With a handful of major business partnerships to boot, she's preparing to become the next rapper with a full-on empire.
GRAMMYs
/
Mar 29, 2022 - 08:30 pm
Saweetie has been buzzing since her first single, "Icy Grl," went viral in 2018. But in the years since, the SoCal rapper has proven to be much more than a fleeting viral star.
Born Diamonté Harper, Saweetie has been grinding nonstop — and it has paid off. Along with releasing multiple EPs, she's landed several Billboard Hot 100 hits (and three No. 1s on its Rhythmic Airplay chart), and teamed up with the likes of Dua Lipa, Jhené Aiko, and Tyga and YG.
She's making sure she builds an empire beyond her music, too. In 2021 alone, Saweetie made her TV debut on the Freeform sitcom grown-ish, hosted a Netflix comedy special called Sex: Unzipped, and secured brand partnerships with McDonalds, Sinful Colors and Prettylittlething, to name a few.
Her efforts certainly aren't going unnoticed: Saweetie is the only female rapper nominated for Best New Artist at the 2022 GRAMMY Awards. What's more, her collaboration with Doja Cat, "Best Friend," is also nominated for Best Rap Song. And to think she doesn't even have a full-length album to her name.
Saweetie's highly anticipated debut LP, Pretty B</em><em></em><em> Music, is reportedly being released this year. No matter when the album arrives, though, the rap star is already making 2022 another busy year: She released a MAC Cosmetics campaign with Cher in January, dropped a collab with H.E.R. in February, and was recently announced as Champion's Global Cultural Consultant.
From celebrating her heritage as a Blasian entertainer, to empowering women and people of color to be their best and most confident selves, Saweetie has created a lane all her own. For Saweetie, her authenticity is inspired by her family, strong women, and the icons that have come before her. With a newfound focus on, as she puts it, "health is wealth," Saweetie wants to better herself and her community — ultimately making her one of rap's most multifaceted female voices.
Ahead of the 64th GRAMMY Awards, GRAMMY.com caught up with Saweetie to discuss her impressive work ethic, why it's important for her to represent women and POC, and how she'll bring healing with Pretty B</em><em></em><em> Music.
What does being GRAMMY-nominated mean to you? Was this a milestone you were looking forward to or did it catch you by surprise?
It definitely caught me by surprise since I don't have an album out. But I am very appreciative. I think GRAMMYs — along with any award show — it's great for your work to be recognized. I work really hard along with my team, so to be acknowledged by [the GRAMMYs] is a huge accomplishment. I'm just so grateful.
You're the only female rapper nominated for Best New Artist. How does that make you feel, and what do you think about more women gaining respect in hip-hop?
I feel like this year, a lot more respect has been given to females in hip-hop. I know that we no longer need a co-sign. We've proven — especially through social media — that we can create our own fanbase, our own culture, our own brands.
It was a great year for women in hip-hop. To be the only one in that category nominated, I'm just so happy to represent, because it's a great group of women out right now.
What do you think should change in hip-hop to make it more inclusive for women?
That's a great question. I think the more representation we have, the more inclusive it'll be for all the women who work hard in hip-hop. I definitely hope that next year more women in hip-hop will be nominated, because I know I'm working hard, I know they're working hard, and hip-hop is the culture right now. So I would love to see more of my women in hip-hop nominated in more categories because we are highly, highly influential right now.
You're in the same category as J. Cole [Best Rap Song], who you once rapped for outside of a show. Why was he the rapper you felt comfortable performing for? What would you tell yourself then with what you've learned now?
Honestly, I've always just been a risk taker, overly ambitious. I saw an opportunity and I took it. I admire his music, I listened to all the mixtapes — The Warm Up, Friday Night Lights, there's two other ones. In high school, I used to play his mixtapes every morning — you know, the CDs — and play them on my radio. I just wanted a moment to connect with one of my favorite artists.
You got a degree before fully pursuing music, which isn't common. Do you think you gained anything from that experience?
One thing that I learned about college, and a gift that it gave me, was to be comfortable in any room. I went to a predominantly white school, so sometimes I'd be the only Black girl in class. And my high school wasn't that way, so I had to adjust and I had to be comfortable in uncomfortable environments.
What I also had to realize was I was making myself uncomfortable, because I was intimidated. I might have felt that I wasn't smart enough — and I actually was, obviously, since I got accepted.
I had to realize that I was my own worst enemy. After I acknowledged that, and after I became more courageous with participation and interacting with other students, I had a better experience. It taught me how to be comfortable in uncomfortable situations. It taught me how to read a room, and it taught me how to adjust to any group of people who I may be in the room with.
You're involved in philanthropy, specifically for Asian and Black communities. Can you speak more about the Icy Baby Foundation and what work you hope to do with it?
With the Icy Baby Foundation, I actually founded it with my grandmother. I was raised around her, and she was always giving back. I thought she was a perfect partner for this foundation. With this foundation, we strive to teach brown and Black kids about financial literacy. We really need to teach Black and brown kids how to manage their money, how to save their money, how to invest their money, how to create generational wealth. That's really important, because even for me, saving isn't enough.
Then also, we would love to focus on women. This is something that we kind of discussed, but it would be a safe haven for women — whether they're dealing with domestic violence, they're in an unhealthy living home or space, or they need shelter for their kids. But I'll definitely be focused on financial literacy in low income communities and women who need help, essentially.
I love how you rep both sides of your cultural identity. You performed at Head in the Clouds Festival highlighting Asian artists, and you're obviously tapped into the hip-hop world. Your Met Gala look also highlighted this. Do you see fan responses to this representation, and does it motivate you to continue doing it?
Absolutely. The reason why I share both sides is because I know there are Asian kids at home, Black kids at home, and it's dope to represent where you're from — because if I can do it, I know they'll feel like they can do it.
I try to share as much as my background as possible, so that kids who need inspiration can identify with me — and so they know that if Saweetie can do it, they can too.
Some people say you have pretty privilege to downplay what you've accomplished. What's your response to criticism or judgment on your career based on your looks? How have you been working to develop as an artist?
So what is pretty privilege? I would like to know what that means, because one thing I do know is I worked hard for everything in life. I worked hard to make the volleyball team. I worked hard to get 4.0s. I worked hard to get into USC. I worked hard to be self made as a businesswoman and as a rapper. All of these hurdles have made me a wiser and stronger woman. I just don't see privilege in that DNA at all.
And obviously being a woman of color, there's a whole set of other issues.
Right, absolutely. Women are oppressed, and Black people are oppressed. So when you combine the two, you're double oppressed. And it's like two different battles you're trying to fight — woman of color, and just being a woman period.
I think that the obstacles in life have made me a stronger woman, but I definitely didn't get no handouts. I was always taught not to take a shortcut. My parents were hard workers, and I think that's where I get my hard-work ethics from.
What's the hardest obstacle you've faced lately, and how did you bounce back?
A really hard obstacle is just working a lot. I'm starting to feel the burnout. So I went to Turks [and Caicos], my mom was there, it was like a mini mental health vacation. I shaved my hair there, I was meditating a lot, praying a lot, just trying to get clarity in life.
My mom was talking to me, and she was talking about my work ethic. She was like, "You really need to start taking care of yourself before it starts catching up to you." It really created a lightbulb in my head, because I'm sure all my other ambitious people out there — my go-getters — we just think we're invincible, you know? We feel like we're superheroes and we can just accomplish anything, but we're humans, not robots. That's something I struggled with [in 2021] by allowing myself to work too much. I hope to find balance between resting and work.
I've heard your album is coming out soon. What can we expect from it? What direction did you go in artistically?
I was going to curate either a song or two just to introduce people to Pretty Bitch Music. With this album, I want to create art. That's why I shaved my hair off. It's time for a fresh start, it's time for clarity, it's time for a rebirth, and it's time for a reboot. I want a clean slate with my artistry.
I want to really have time to create, and I actually [had] the first three months [of 2022] blocked off to finish, and to keep creating this album. With the visuals, the instruments I choose, it needs to feel like art, inspiration. It needs to be empowering, because I feel like the world needs healing right now.
With this music, I hope to heal. That's why I really want to take my time with it. I think I know what the purpose of this album is — it's to inspire, and to heal.
One of my songs is a meditation song, because meditation has really helped me. It's helped me calm down my brain. It's helped me center my spirit, because with the music industry, it gets chaotic sometimes, and peace is so important. I hope to just promote love and peace with this album.
Are you going to go into different genres, or is it still going to be hip-hop?
It's still going to be Saweetie. It's gonna be an elevated Saweetie. A couple people asked me, with me shaving my hair off, was I going to take a different direction. I'm just like, "It's not a new me, it's an elevated me."
I'm still the Icy Girl, but this time, I really want to take time with my music. With High Maintenance, with the Icy EP, all of those were done under crunch time. I want to create a whole bunch of amazing songs, and then my good problem is having to cut down the songs. Instead of just trying to rush and put something out, art can't be rushed. I'm really excited about this.
I know you dropped the Pretty Summer Playlist and you've been doing a lot of collaborations. Why was it important to you to highlight smaller artists?
I know what it feels like to be a smaller artist. Honestly, I wouldn't change anything about my journey, but what I would say, as a smaller artist — because I know what it feels like to be there — we do appreciate moments of appreciation with someone else sharing their platform. Because I love all these artists, I wanted to share my platform.
Little artists matter, too. The following, the success, that's not what makes me want to collaborate with the artist. I truly love to meet an artist, and then collaborate with them.
Do you have a dream collab?
I would love to collaborate with Rihanna.
It's a big part of your brand to empower women. Is that something you're cognizant of when making songs and choosing brand deals?
You know what's so funny? I don't think it's cognitive, I think it's innate. I grew up with a lot of loving, supportive women, so for me, it's not even a brand — it's not something that I strategically do. I just love women.
I come from confident, business-oriented, beautiful women, who I watched as a little girl hustle. I watched them get ready, I saw them not tolerate no bullshit. I'm really happy I'm from a strong village of women, because they were able to pass that down to me.
I love that. What else is in the works right now?
I'm working on creating a true company. I'm actually looking for a warehouse right now, so that the Icy Business has a campus — almost like Facebook. Right now I'm looking for a warehouse so I can establish my parent company, Icy, which will house merchandise, makeup and all of my other cool quirky ideas.
So you're building an empire.
Yes, ma'am. I really want to have everything in-house. I want to make my own merch, perfume — I want to make my own full line.
I'm on this spiritual and body journey, too. I'm going to document it and post it on Youtube, it'll be a whole rollout. I really want people to take care of their bodies and their brains. Everything that I need to be a successful artist, I would love to share that with the world through the products I make.
Meet The First-Time GRAMMY Nominee: Baby Keem On Inspiring Rap's Next Generation, Why "Producer Artists" Are The Best & The Likelihood Of A Kendrick Lamar Collab Album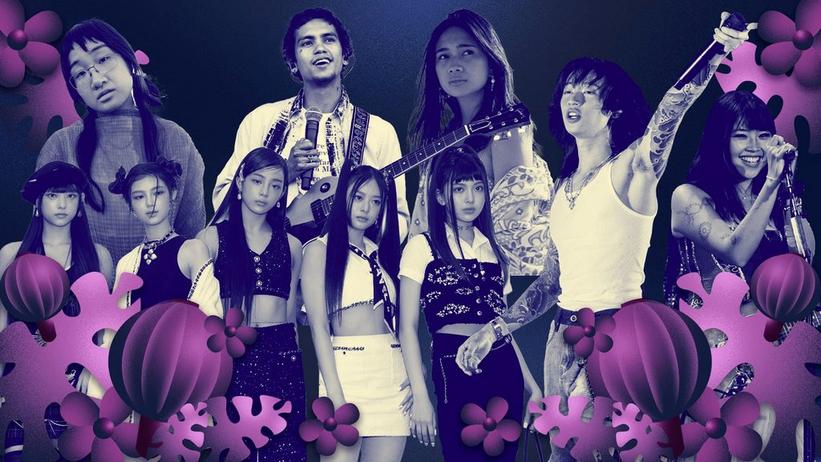 (L-R, clockwise) Yaeji, Dominic Fike, NIKI, Keshi, beabadoobee, NewJeans
Photos (L-R): Dasom Han, Tim Mosenfelder/Getty Images, Gabriel Chiu, Rick Kern/Getty Images, Ethan Miller/TAS23/Getty Images for TAS Rights Management, Han Myung-Gu/WireImage
news
Celebrate AAPI Month 2023 With A Genre-Spanning Playlist Featuring BLACKPINK, Yaeji, Olivia Rodrigo & More
Spotlighting artists of Asian and Pacific Islander descent, GRAMMY.com honors AAPI Heritage Month this May with 44 songs by Japanese Breakfast, NewJeans, Keshi and many more.
GRAMMYs
/
May 1, 2023 - 04:28 pm
As spring blossoms and May rolls around, AAPI Heritage Month reminds us to recognize and reflect on the talents of Asian American and Pacific Islander artists — across the music industry and beyond.
It's vital to celebrate diversity year-round, and May sparks additional dialogue about reshaping spaces to be more inclusive, especially within industries that are traditionally difficult to break into. Today, the music community views difference not as an obstacle, but an opportunity to celebrate individual and collective identity.
While 2023 marks 60 years since the first Asian American GRAMMY winner, AAPI creatives have been making waves in the music community for centuries. Whether you're raging to Rina Sawayama's enterprising electropop or vibing out with NIKI's soulful indie musings, AAPI artists are continuing to shape contemporary genres like never before.
In celebration of AAPI Heritage Month, GRAMMY.com compiled an original playlist to honor AAPI musicians' creativity and novelty. Take a listen to the playlist featuring more than 40 trailblazing creatives on Spotify, Apple Music, Amazon Music and Pandora.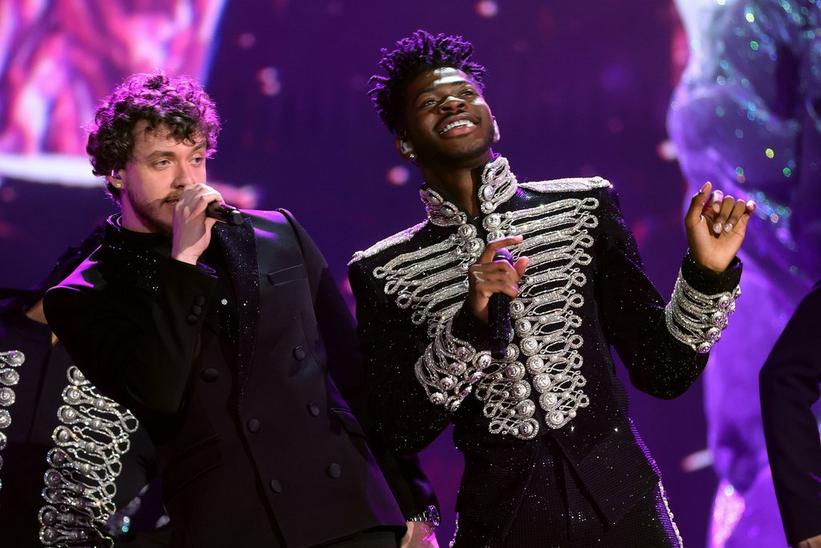 (L-R): Jack Harlow and Lil Nas X perform at the 2022 GRAMMYs.
Photo: Rich Fury/Getty Images for The Recording Academy
list
9 Essential Jack Harlow Collaborations: Drake, Lil Wayne, Saweetie, Lil Nas X & More
As Jack Harlow releases his third album, 'Jackman,' revisit some of the most epic — and star-studded — collabs he's delivered in the past several years, from Eminem to Justin Timberlake.
GRAMMYs
/
Apr 28, 2023 - 08:40 pm
Long before Jack Harlow was one of rap's buzziest stars, he was making music for his middle-school classmates. Even at just age 12, he knew the art of collaboration, teaming up with a friend to create his first album, and later creating a rap collective with other pals. Fast forward 13 years later, and he's teaming up with some of the biggest stars in the industry.
Harlow has counted several superstars as collaborators since signing with Atlantic Records in 2018; just the track list of his second album, 2022's Come Home the Kids Miss You, featured the likes of Drake, Lil Wayne, Justin Timberlake, and Pharrell Williams. So when Harlow surprised fans with the announcement of his third studio album, Jackman, just days before its April 28 release, it was easy to assume he'd deliver more star-studded tracks. 
But upon the album's arrival, there was not a collaboration to be found. Based on Harlow opting to use his birth name as the title of his latest release, it's not all that surprising that he opted to take the no-features route this time around — and even without collaborators, he sounds more confident than ever.
Although Jackman didn't add to Harlow's reputable lineup of guest stars, he has quite the roster already, whether from his own projects or featuring on another artist's track. To celebrate Harlow's new music, GRAMMY.com revisits some of his most memorable collaborations so far.
DaBaby, Tory Lanez, and Lil Wayne — "Whats Poppin" (Remix)
Harlow released six mixtapes and two EPs in the many years leading up to his breakthrough hit "Whats Poppin," the lead single off his debut studio album, 2020's Thats What They All Say. Though "Whats Poppin" certainly isn't the only of Harlow's raps to reflect on the joys of being rich and famous, his hard-hitting delivery on the new remix verse is a standout among the rest.
And with the help of DaBaby and Tory Lanez on the remix as well, the song reached No. 2 on the Billboard Hot 100 — an impressive feat for his first-ever entry on the chart. Not only did the song's commercial success put him on the map, but it nabbed Harlow his first GRAMMY nomination in 2021, for Best Rap Performance.
Drake — "Churchill Downs"
Named after Louisville's iconic racetrack, "Churchill Downs" is a heartfelt ode to Harlow's hometown; the music video was even filmed at the 2022 Kentucky Derby. Backed by a flute-driven beat, the standout track off Harlow's sophomore album, Come Home the Kids Miss You, is a perfect embodiment of his humble beginnings: "All that time in the kitchen finally panned out/ I put some flavor in a pot and took the bland out/ I know my grandpa would have a heart attack if I pulled a hunnid grand out," he raps.
Meanwhile, Drake's guest verse — which calls out the pitfalls of fame — is considered one of his best in recent years, likely due to the level of vulnerability the Canadian rapper is showing nearly two decades into his career.
The rags-to-riches tale resonated with fans and critics alike: "Churchill Downs" cracked the top 10 of Billboard's Hot R&B/Hip-Hop Songs chart, and earned the pair a GRAMMY nomination for Best Rap Song in 2022.
Lil Nas X — "Industry Baby"
Lil Nas X recruited Harlow for his multi-platinum single "Industry Baby," a pulsing track laden with triumphant horns and braggadocious lyrics. Accompanied by a provocative music video where both rappers break out of prison while donning bright pink jumpsuits, the song strategically followed Lil Nas X's legal battle with Nike. But the Kentucky rapper's verse arguably steals the show with brow-raising bars, including "I sent her back to her boyfriend with my handprint on her a— cheek."
The boisterous tune helped Harlow earn his first of two No. 1s on the Hot 100; his second came in 2022 with his solo track "First Class."
Saweetie — "Tap In" (Remix)
Harlow was one of three rap stars Saweetie recruited for the remix of her Too Short-sampling single "Tap In," which also featured Post Malone and DaBaby.
While the SoCal rapper isn't shy about flaunting her physical attributes ("Lil' waist, fat a—") and being able to "bag a eight-figure n—," Harlow just seems happy to be there. "I just crossed over to Top 40/ I can't even say 'Whats poppin?' now 'cause it got corny," he spits before telling listeners that his verse for Saweetie got him "horny."
Big Sean — "Way Out"
A solid single choice following "Whats Poppin" and "Tyler Herro," Harlow and Big Sean's "Way Out" is as straightforward and braggadocious as it is club-ready. Just under three minutes in length, Sean's guest verse does not disappoint — it's packed with punchlines, such as "I'm anointed, I'm the boss/ I done came out of pocket so much/ You thought that I was disjointed."
Lil Wayne — "Poison"
Lil Wayne was no stranger to AutoTune before teaming up with Harlow, but some critics disapproved of his use of it on "Poison," a track from Come Home the Kids Miss You. Even so, his rhyme about stealing someone's girl is pretty iconic: "I might have to jack your b— 'cause I be on my Harlow sh—."
Despite what critics have to say, clearly Wayne enjoys working with Harlow — "Poison" marked their third collab, following the "Whats Poppin" remix and 2020 single "P— Talk" alongside City Girls and Quavo.
Pharrell Williams — "Movie Star"
On "Movie Star," Harlow ditches his humble persona to rap about enjoying the perks of his then-newfound superstardom: money, women, and designer clothes. "Can't imagine being you, ooh, I'd hate to be it / I'm done fakin' humble, actin' like I ain't conceited / 'Cause, b—, I am conceited," he declares on the track produced by the legendary Pharrell Williams, a true indicator that an artist has made it in the music industry.
After Williams adds some of his flair to the chorus, both stars trade off rhymes in the song's final verse. "But do it jiggle though?" Williams asks. Harlow's response? "I feel like the whole damn city know."
Justin Timberlake — "Parent Trap"
The dark side of fame theme resurfaces in "Parent Trap," a collaboration with Justin Timberlake, who lends his signature southern drawl to the chorus. "Every sky can't be blue/ It's hard to see when you're walkin' in the grey/ So many flights, look at how the time flew," he sings.
Though it may not quite measure up to Harlow's top-tier duet with Drake on "Churchill Downs," which tackles similar subject matter, the collab is a fitting one — Harlow referenced NSYNC in "Tyler Herro" just two years prior.
Eminem and Cordae — "Killer" (Remix)
In late 2020, Harlow told GQ that he "grew up listening to Eminem" and idolized him, so it must have been surreal and full-circle when he got to join forces with the 15-time GRAMMY-winning rapper a mere six months later.
Rising to the challenge, Harlow holds his own alongside Em and then-fellow newcomer Cordae, demonstrating strong lyrical wordplay — particularly with lines like "I'm eatin' pizza in Little Italy, damn, I used to hit Caesars."
Even alongside his biggest heroes, Harlow has proven his natural ability to command attention — and though it's just him on the mic on Jackman, he seems poised and ready to see who's next.
ReImagined: LAVI$H Offers A Soul-Stirring Performance Of Ed Sheeran's "The A Team"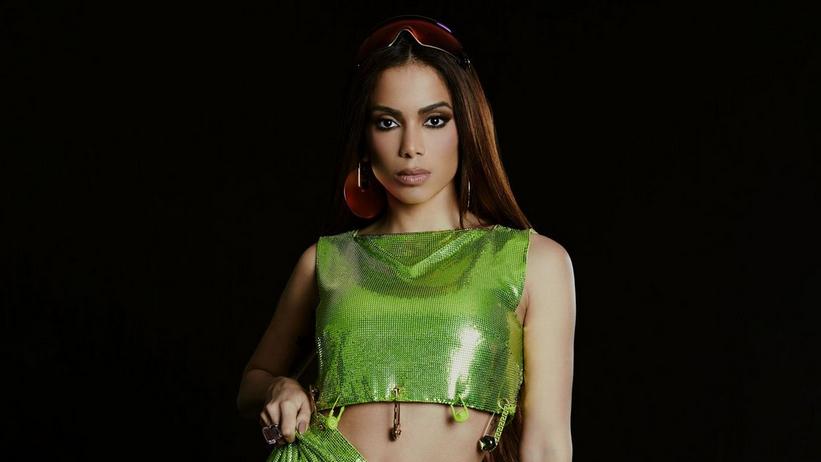 interview
Meet The First-Time GRAMMY Nominee: Anitta On The "Insane" Success Of "Envolver," Representing Brazil & Reshaping Global Pop
After a decade of building a massive career in her home country of Brazil, Anitta took her success to a global level in 2022. The singer discusses her "brand new career" and the Best New Artist nomination that came from it.
GRAMMYs
/
Feb 1, 2023 - 04:45 pm
Before Anitta released her album Versions of Me last April, she already had four albums in her catalog. But as the title insists, Versions of Me is the project that showed Anitta has many layers to her success — and now, she has a GRAMMY nomination to show for it.
The Brazilian star is nominated for Best New Artist at the 2023 GRAMMYs, which may feel like a long time coming for those who have been a fan since Anitta's self-titled debut album arrived in 2013. After becoming a household name in her native Brazil, and then in Latin America, she finally cracked the U.S. last year with the worldwide hit "Envolver." Ten years in, Anitta almost feels reborn.
"In Brazil I got the recognition before, but internationally, it's amazing because I've just started a brand new career," she tells GRAMMY.com. "I feel really special. I feel like things are happening really fast and I'm really happy about it."
With Versions of Me, Anitta explored and embraced her cross-cultural appeal, even singing in Portuguese, Spanish and English across its 15 tracks. The album opens with "Envolver," which blends reggaeton music with an electronic allure; later, she put a trap music twist on the Brazilian bossa nova classic "The Girl From Ipanema" in "Girl From Rio," a tribute to her hometown of Rio de Janeiro.
Those personal details helped Versions of Me resonate with a global audience, and they were amplified by Anitta's unabashed ability to push pop music to new places. She embedded elements of funk carioca (Brazilian funk music from the favelas of Rio De Janeiro where she grew up) into genre-bending collaborations alongside stars like Cardi B, Khalid, and Saweetie.
Anitta has also become widely acclaimed for her show-stopping performances, from Coachella to the Latin GRAMMY Awards to the viral "Envolver" dance challenge on TikTok. Her charming transparency with her fans helps uplift women, her country of Brazil, and the LGBTQIA+ community (she publicly identified as bisexual in 2018) — in turn helping Anitta become one of Latin pop's most refreshing and boldest artists in recent memory.
Ahead of the 2023 GRAMMYs, Anitta spoke with GRAMMY.com about her first GRAMMY nomination, the viral success of "Envolver," and what's next.
How do you feel about being nominated for Best New Artist?
I feel really special. First of all for the nomination, to be part of the GRAMMYs. That makes me feel like I'm doing a good job. I'm on the right path. But also, I felt really special that I was nominated for the Best New Artist category. I feel happy that people understand that for me it's a whole new world.
Even though I have more than 10 years of a career in Brazil, for me, in these other markets, like singing in English and Spanish, it's brand new stuff. I am a new artist in these other markets. I feel really happy that people can understand that and see it like I do.
You're also representing Portuguese and Spanish music in the Best New Artist category. What does it mean to you to be able to represent those languages within the category?
I feel like it's really important. My country feels very special about it. They've never seen something like that. Last time they saw something like that was like 57 years ago <a href="https://www.grammy.com/artists/astrud-gilberto/16737">when Brazilian artists [Astrud Gilberto and Antônio Carlos Jobim were nominated for Best New Artist], so they're really happy for me to be part of this. To be representing so much for my country, I'm really glad that I can do that.
Your song "Girl From Rio" interpolates one of Jobim and Gilberto's classic songs.
"The Girl From Ipanema"! It's crazy, it's like a cycle. It's amazing!
In your album Versions of Me, you sing in English, Spanish, and Portuguese. Why did you decide to record music in those three languages?
Portuguese is my first language, obviously. And then I started to learn English when I was still a kid. I started to learn Spanish after I went to Spain for the first time because one of my songs in Portuguese, "Show Das Poderosas," was playing in Madrid. So I went to Spain to sing for a radio show, and I didn't understand anything that people were telling me, so I decided to start learning Spanish, and I loved it. And I started singing [in that language].
I think it's just part of my personality to enjoy learning languages. When I was a kid, I also learned Italian, so I have songs in Italian. I really enjoy it.
The album cover art features different versions of yourself throughout your career. Why did you decide to bring together those images from your past and present?
I think controversy is good when people talk about a subject, and they can see it's accurate and real, and they can get to know you a little better. I think it's a little fun.
I like being open about the [plastic surgery] procedures I've done. Being open about all the things in my life. I don't like to fake or hide situations. I feel like I would feel stuck in some kind of prison. I feel better if people just get to know me from a 360 point of view.
In the album, you explore genres like pop, R&B, trap, and reggaeton music. What was experience like to work with those different genres?
I wanted to show different types of music that I like singing. Like different versions of myself. I'm fascinated by people's music — the different countries and cultures. I love traveling and getting to know the way people consume music, the way people create music. It's really special when I can travel and get to know a new culture, and sing, and get that feeling running through my blood.
I love playing with the biggest amount of places and rhythms, and everything that I can, because I think that's what it is about, when you can create music that's more than just something fun to listen to. If you can bring cultures and bring people together, I think it's even more of a special thing.
How did the song "Envolver" come together?
The [COVID-19 pandemic] quarantine was over, but still the gates were closed to Brazil from America. To go to America, you had to quarantine for 15 days somewhere. I was in Punta Cana waiting for these 15 days to pass, and I decided to bring some friends of mine — artists to write songs with. It was Phantom and Lenny Tavárez. We started writing, [and when] we got to "Envolver," it was really special. We wrote it so fast. It was insane. It was amazing.
What was the inspiration behind that song?
We wanted to talk about a woman that is always in control and not the opposite. In songs, we always see guys talking like that to women, and I wanted to bring exactly the opposite — when a woman is in power.
Did you think that "Envolver" would become the massive hit that it was?
We did think that — but we also think that about so many songs, so it's like, we never know. It was insanely big. I think it wouldn't have been that big if I didn't have the support of the foundation of my country, and also if I [hadn't] done so much work in the Latin community. It got big because we were already doing a lot of stuff.
You've become known for your electric live performances. How important is it to express your music through dancing as well?
Even more right now, with TikTok and things like that, I think people are so engaged to dancing. They want to feel involved somewhere, so that's one way of how people are getting into music right now. Getting involved with the artists in some way more than just the music. I think dance is a very good way of doing that.
You incorporate elements of Brazilian funk music throughout Versions of Me. How important was it for you to bring that genre into some of the songs?
I put in a little bit. Not as much as I wanted to. I think in the next albums I will do more. I'm trying to introduce a little bit of [Brazilian] funk to the worldwide audience, and then I will [release] something really cultural that I really believe in.
Since I started traveling around the world, I'm fascinated about showing people where I come from, my origins. I think funk is my origin. It's so different, and it has the power to be the next big thing, so I feel really special about it. I feel like people are starting to get into funk and making more Brazilian funk music, and I really love that I'm part of this change.
You announced that your next album will be a Brazilian funk album. How is that coming along?
I'm still waiting. I'm working on the album. I have most of the songs kind of ready. I'm still adjusting some things and the features on it. But I'm going to wait for the best time to release it. I'm not going to do it in a rush.
I'm going to put effort behind it because this is the thing I always dreamed about doing. I always dreamed about having an album where I can truly feel my culture and what I really love about funk and Brazilian music. I think I'm going to wait for everything to be completely perfect for me to release it.
Throughout your career, you've proudly represented the LGBTQIA+ community, collaborating with artists like Brazilian drag pop stars Pabllo Vittar and Gloria Groove and being open about your own sexuality. How do you feel to be helping raise that representation and visibility?
I think it's amazing the more we can [do that], because it's still very hard for the LGBTQIA+ community to show up and to get a space to talk and be open without prejudice. The more that we can open room for artists who are openly gay, or trans, or drag queens — I think the scene needs more representation, more artists. The more I can do to bring people to me, or bring visibility to new artists like that, I will do it. It's really important.
Coming off of such a huge year in 2022, what can fans expect from you this year?
I'm going to rest a little bit. I thought I was going to do that last year, but with everything that happened with "Envolver," I ended up not resting the way I wanted to, so for sure this year, I'm going to take more time for myself.
2023 GRAMMYs Performers Announced: Bad Bunny, Lizzo, Sam Smith, Steve Lacy, Mary J. Blige & More Confirmed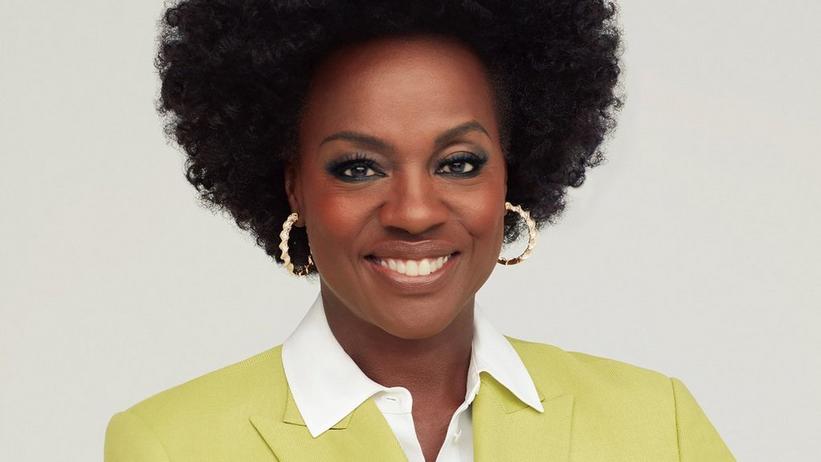 interview
Meet The First-Time GRAMMY Nominee: Viola Davis On Sharing Her Life To Help People Change Theirs & Her Potential EGOT
Viola Davis has already netted an Academy Award, two Tonys, and an Emmy, but now the iconic actor has earned her first GRAMMY nod for her performance of the audiobook for her memoir, 'Finding Me' — a work that Davis hopes can help change lives.
GRAMMYs
/
Jan 30, 2023 - 04:36 pm
"There are not enough words and pages to quantify one's life," Viola Davis says with a warm, stern certainty — despite having delivered a memoir that carries a remarkable weight and beauty.
Living through difficult experiences takes incredible strength. Living through them again to write a memoir and  then read them aloud as an audiobook must be a herculean feat. But it should come as no surprise that Davis has proven herself more than capable of meeting that challenge. 
The acclaimed actor's memoir, Finding Me, reaches back to her difficult childhood, to trauma and struggle, and continues through on her journey of healing and artistic achievement — and Davis delivers it with an uncanny blend of fragility and strength. Davis, a first-time GRAMMY nominee, has been lauded for her efforts, with Finding Me receiving a nod for Best Audio Book, Narration, and Storytelling Recording at the 2023 GRAMMYs.
And now the audiobook extends the possibility to add a GRAMMY Award to her awards shelf alongside an Emmy, an Oscar, and two Tonys, potentially making her the 18th person to complete the EGOT. While joining those ranks would be an undeniable honor, Davis' vision of achievement and impact remains much simpler: helping others find the hope and healing that she discovered. "When you begin to connect with yourself, to unpack your life and make peace with it, it's easier to connect to the world — and I want other people to do the same," she says.
GRAMMY.com caught up with Davis to talk about how reading Finding Me differed from her usual style of performance, finding her calling in life, and what joining the ranks of EGOT winners would mean to her.
Let's start at the beginning! How did you feel when you got the call that you were nominated for a GRAMMY?
I don't know if I expected it. When I wrote the book, I was just trying to write a good book. That was the goal. I wanted to be honest. I wanted to honor the people who were in my life and who were the subject of my story. And that was it. 
Everything else that came out of it has been the icing on the cake, those beautiful sort of boons and gifts that come when you put yourself out there. 'Cause they don't always come. The GRAMMY nomination and how the book has done have been truly a gift that I didn't expect.
And it's something of your own. It takes such an incredible amount of introspection to write a memoir, and Finding Me is simultaneously so elegant and raw. I can imagine that the whole experience of writing  was incredibly powerful as well — putting yourself at the forefront, but also giving yourself the time to honor that self.
Absolutely. The character that I played in The Woman King, Nanisca, who is the leader of this female army, has a line in the movie that has been motivating me in this part of my life. She says to her daughter, Nawi, "I'm sorry I left you. I wasn't brave enough." 
And I just never want to get to the end of my life with that turn, saying, "I wasn't brave enough." And I certainly do not wanna get to the point in my life that I say that to my younger self. I don't wanna leave my story behind. I don't want wanna leave it unexplored, not articulated, hidden, in a vat of shame. I don't want that.
With this book you got to tell your own story in your own time, and you get to shine a light on stories that haven't been told before. And now that might bring you into the storied halls of EGOT winners. You don't seem like the type of person driven primarily by ego, but the EGOT is a rare achievement and a huge moment to recognize all the work that you've done in the past as well.
I absolutely, definitely think about it as a huge accomplishment. I feel this way, even though it's probably a very dramatic statement on my part: I think that everybody wants their life to mean something. I believe in the Cherokee birth blessing, which is "May you live long enough to know why you were born." I do believe that you literally wanna blow a hole through this world in whatever way you can. 
A lot of people don't know how to do that. A lot of people haven't found that thing that they're passionate about, that they can do. Some have. But we all are looking for that, blowing a hole through this earth before we leave it. I think about that in my work a lot. I really found that thing that I love to do. So I always wanna make it meaningful.
You can feel that when listening to you read the audiobook. There's that passion throughout your work that's always there with you. How did you make sure that you punched that hole in the world with the audiobook, specifically?
Well, my briefing to myself was to be honest with my voice with each chapter, to match my heartbeat with my voice; to not make it feel formal. I always feel that when one is honest, words leap off of the page and they really enter someone's soul. When you speak from the soul, people receive it in their soul. I really wanted that, which sometimes is very difficult when you're reading an entire book that's over 300 pages. You get tired. But I have to say, I wrote most of the book at 2, 3 o'clock in the morning. That's when inspiration hit me. That's also the hormone reset time. [Laughs.] But I wrote it at that hour because things would hit my spirit. 
I really, really do believe that when it comes to artistic excellence — and this is not my ego saying it, it's a general statement — when it comes to things that are just good, they always have to move you. You cannot stay in your head and admire something from afar, the technical aspects and proficiency of it, the technical execution of it. It's got to hit your heart. And once it does that, you cannot downplay that value. That is what we are supposed to do as artists. And that was what I wanted to hit when I was doing the audiobook.
Three o'clock in the morning is, I suppose, a time when you can get out of your own way.
Absolutely.
Your book showed that, and the story flows without impediment. But it must have been difficult at times to not have another actor to bounce off of. I'm so curious about how you've trained yourself as an artist to ensure you can still deliver a powerful performance in the audio booth.
It's a wonderful question. Listen, I'm always an actor in search of a director. I got my Equity card at 23. That's when I became a professional actress. That's 34 years ago. I have put in my 10,000 hours. [Laughs.] I cannot tell you how many speaking gigs I've had. I can't tell you how many times I've had performances where there was a director, but they weren't very good so I had to direct myself. Then there's my undergraduate degree, my degree from Julliard, as well as other schools where you learn a way of working. 
That's what being an artist is about. Being an artist is not getting up and making the bold statement: I wanna be an actor. Yes, I did say that, but the step in between is learning a process, learning how to warm up your voice, learning what to emphasize, learning what the main thought is, how to breathe, what exactly you are saying and what the journey is. I ask myself all of those big questions. If I did not have a process, I don't know, maybe I'd just be an entertainer. But I went to school to learn a process and it serves me when I am in a situation where there is no director other than the guy running the sound booth. 
You have to just check yourself. That process clearly helped ground you in the performance, but at the same time you're almost re-embodying your own past and experiences. Were you conscious of that as you were performing? Or was it more of a natural process?
Sometimes both. It is my story, so I know where I was at each moment — at the beginning, running as a 6-year-old little girl, being called ugly Black n—. Here's the thing, no matter what I wrote on the page, there are not enough words and pages to quantify one's life. As much as I remember, it only represents 30 percent of who I was. A huge part of what I was just still exists somewhere. Some memories were just lost. Some memories I just couldn't even interpret. 
But when I'm speaking them, there is a sort of backstory stream of consciousness, of emotional elements, that could not even be put on the page but can inform the words when I speak them. It's my life. My heartbeat. And at the same time, there is a technical aspect of it because you have to speak it in a way that people receive it. They have to understand phrases, pauses, those technical things, but for the most part I spoke from my heart because the story was birthed in my heart.
The mere existence of the book is proof of concept for the hope that exists in its pages, the hope that cycles of trauma and suffering can be broken through healing. How does it feel to know that that hope will impact readers? As an artist, you have similarly chosen roles that have really impacted people, so it must be a guiding principle for you.
It feels fantastic. I started out being an actor because it was the one thing I loved to do and I knew that it would get me out of my situation. But sometimes, it is divine intervention with what you choose in life. I was just driven to get out, and I found something that just made me jump out of bed in the morning. Sometimes when you fall in love with something, the reason why you fall in love with it becomes your purpose, which in this case is it helped heal me. 
It was almost like everything that happened in my life created this giant emotional cyst within me and I couldn't rein it in. It was just being fed by just holding onto secrets, holding onto shame, holding onto feeling not worthy. And then all of a sudden, whenever you're given a chance to express what is inside of you, to put your story out there, showing up as Viola, it slowly began to drain that cyst. That then provides extraordinary healing to people who are witnessing it. 
I've had so many people read my book, and I so appreciate it. More than even my acting, I'm really, really enjoying this whole experience with my book. But I find there's one thing that I wanna say to people, but I don't say, but in the back of my mind is my fantasy. There are so many people that read my book and say, "Oh my God, you've had a hard life. It's so unbelievable what you were able to accomplish. Oh my God. It was so hard. It was harder than anything I've been through." I always wanna say, "That's not why I wrote the book. I shared my story, now I want you to share yours." I'm not the only one moving through life with all of the sticks and stones and filthy swill and obstacles. We all have it because life is hard. 
But the other side of it is not sharing. Then what you do is you abandon people. You make them feel alone. We're not alone. I've had people read my book who I know have been abused by their spouses, who I know have been in jail for substance abuse, who I know have addiction issues. And they've said, "Wow, your life was hard." Well, their life was too. But you see, what I did was I unpacked it. I resolved it. I continue to resolve it and continue to not live in shame, to make peace with myself. That's a larger conversation. It makes me feel so wonderful when people say "Your book has shifted people." That for me is everything.
Speaking about the potential impact to shift people, it's incredible to look at your fellow nominees in the category. You've got Mel Brooks, who's obviously an EGOT winner himself. You've got three other people of color: Lin-Manuel Miranda, Questlove, Jamie Foxx. How powerful is it for you to see that your own story is sharing the category with these nominees?
It feels overwhelming. They say everything you are is the company you keep. Being with that level of excellence? I have to say, I've always wanted to be excellent. And I understand that in the path to be excellent, there's lots of failures along the way. There has to be. It's how you chisel yourself. It's how you become. But to be in the presence of these extraordinary artists — all men too by the way [laughs] — it makes me feel like I'm on the right path. 
Meet The First-Time GRAMMY Nominee: GAYLE On The Real-Life Pain Behind "abcdefu," Nashville Beginnings And Taylor Swift