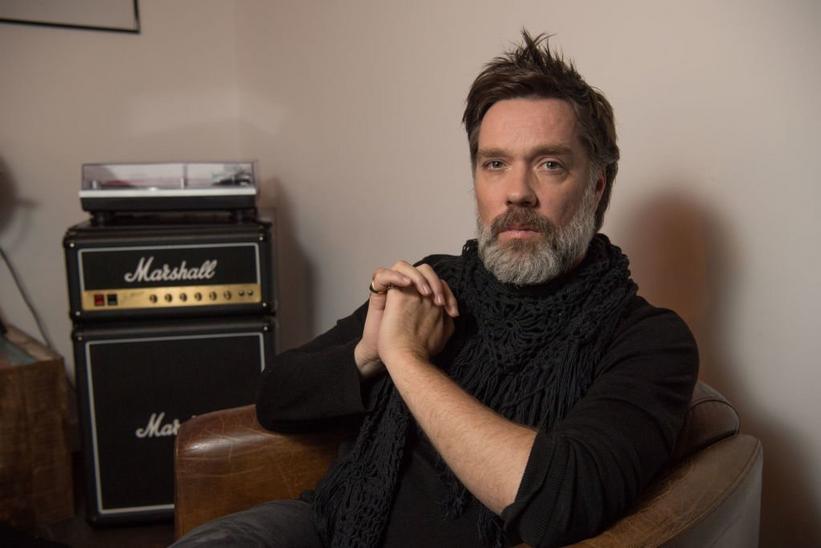 Photo by Jörg Carstensen/picture alliance via Getty Images
news
Rufus Wainwright Shares 2020 Tour Dates & New Single "Damsel In Distress" Ahead Of Upcoming Album
The artist's anticipated full-length 'Unfollow The Rules' is due out April 25
GRAMMYs
/
Feb 28, 2020 - 03:18 am
GRAMMY-nominated singer-songwriter Rufus Wainwright has announced that he will set out on a world tour beginning this April in support of his forthcoming album, Unfollow The Rules.
Along with the announcement, the artist has also unveiled his new single "Damsel In Distress" with an accompanying visual animated by Josh Shaffner that pays homage to GRAMMY-winning vocalist and folk-pop luminary Joni Mitchell. After being introduced to the artist's work through his husband, Wainwright notes falling into a journey of appreciation towards her music, especially the song structure.
"I wasn't that familiar with Joni's music but… I get now why she's one of the greats," he said in a statement.
You can check out the music video below:
As for his Unfollow The Rules Tour, Wainwright will make stops with a full band along the trek in London, New York, Los Angeles, Istanbul, Glasgow and more to perform new music for fans worldwide. The run of shows will launch on April 19 in North Charleston at the High Water Music Festival and will run through Nov. 6 when the tour will wrap with a show at the Grand Rex in Paris. Additional dates are to be announced.
Fans can sign up for ticket pre-sale access, which will run through Thursday evening in limited capacities, to secure their spot at the upcoming tour here. Public on-sale begins on Friday, Feb. 28 at 10 a.m. local time via Seated.
In October, Wainwright released "Trouble in Paradise" as the lead single from his upcoming album. Wainwright's anticipated seventh studio album Unfollow The Rules is due out April 25 via Bertelsmann Music Group (BMG). The album is Wainwright's first solo pop record since 2012's Out Of The Game.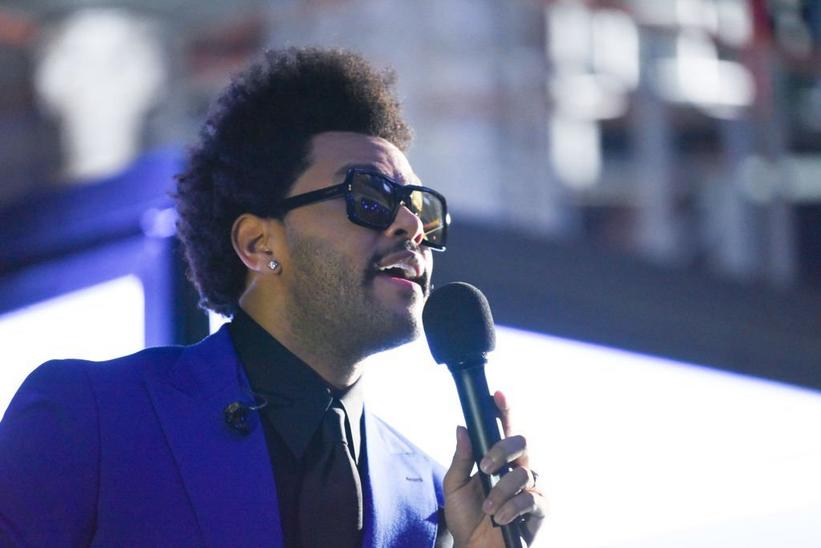 Photo by Scott Kowalchyk/CBS via Getty Images
news
The Weeknd Announces After Hours Tour Ahead Of Forthcoming Album
The artist's highly anticipated fourth studio album of the same title is due out March 20
GRAMMYs
/
Feb 21, 2020 - 12:52 am
Just before the release of his upcoming studio album After Hours, GRAMMY-winning pop/r&b star The Weeknd, a.k.a Abel Tesfaye, has announced that he will embark on an After Hours world tour this year.
In support of the forthcoming project, the "Uncut Gems" star will complete performances throughout the United Kingdom and Europe in the fall after hitting North American stops in Canada and the United States during the summer. Stops on the tour include Toronto, Brooklyn, Nashville, Chicago, Houston, Portland, Los Angeles, Manchester and Berlin, among others.
The artist's return to the stage this summer will mark his first shows since his 2017 Starboy tour. Dates will be supported by singer-songwriter Sabrina Claudio, Houston-based rapper-singer and Cactus Jack signee Don Toliver and Canadian hip-hop duo 88Glam.
The After Hours tour will kick off with The Weeknd making a stop in Vancouver on June 11 at Pepsi Live at Rogers Arena and will run through the summer and into November, where the tour will wrap in Paris on November 12 at the AccorHotels Arena.
The tour announcement closely follows a string of singles ("Heartless," "Blinding Lights," "After Hours") released by the artist ahead of his upcoming fourth studio album, After Hours, which is due out March 20 via XO/Republic Records.
Pre-sale access will be spread across dates and locations on a rolling basis next week, with the earliest availability beginning on Tuesday, Feb. 25 at 1 a.m. local time for Great Britain shows and 7 a.m. for Miami, Atlanta, New York City and Washington D.C. shows. Public on-sale will begin on Friday, Feb. 28 at 10 a.m. Eastern Standard Time. Pre-sale release dates and times for each location can be found via Ticketmaster. Tickets are available for purchase here.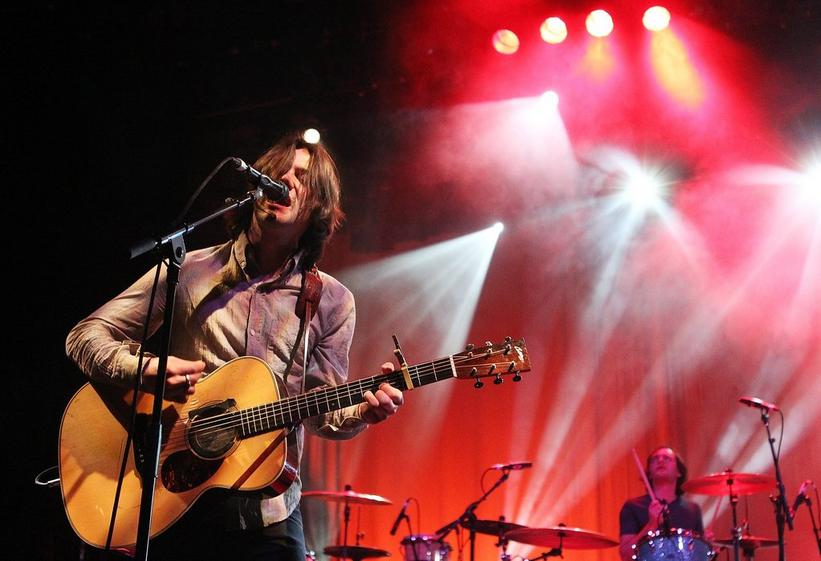 Bright Eyes performing in 2011
Photo by Mark Metcalfe/Getty Images
news
Bright Eyes Reveal Run Of 2020 Tour Dates & Hint At Upcoming Music
The indie pioneers will be joined by Japanese Breakfast, Lavender Diamond and Lucy Dacus for their first live performances since 2011
GRAMMYs
/
Feb 19, 2020 - 04:46 am
Revered indie-rock band Bright Eyes has announced that they will embark on a world tour this year with Japanese Breakfast, Lavender Diamond and Lucy Dacus fulfilling support for the shows. Making stops in Tokyo, Los Angeles and London, the upcoming shows will be some of the group's first live performances in over nine years.
Following a March 23 show in Japan, throughout their North American tour, Bright Eyes will make stops in Los Angeles, Portland and New Haven, among others. The run of shows will start off at Spokane, Washington's Knitting Factory on May 14 and will run through June 20 where the band will finish off the tour's American leg at the Forest Hills Stadium in Queens, NY.
As for their European stint, shows will kick off on Aug. 14 at the Oya Music Festival in Oslo, Norway and will wrap up with a stop in Salisbury, United Kingdom for the End of the Road Music Festival on Sep. 6.
Although Bright Eyes has been relatively quiet since the release of their last studio album The People's Key in 2011, early last month an Instagram post teasing new music from the band appeared on their newly launched account. The hint could be a hopeful sign that new music from the group is on the horizon, especially for fans who have waited nearly a decade for Bright Eyes' new material.
Pre-sale is underway and tickets will be available for early purchase from now through Thursday (Feb. 20) at 11:59 p.m. local time. Public tickets for EU/UK shows will go on sale on Friday (Feb. 21) at 10 a.m. Central European Time. Public on sale for US tickets will begin on Friday (Feb. 21) at noon Eastern time.
Tickets are available for purchase here. For more details regarding the tour, visit thisisbrighteyes.com.
news
Leonard Cohen's Holy Standard
With more than 360 recordings, Leonard Cohen's spiritual "Hallelujah" has evolved into a universal modern-day hymn
GRAMMYs
/
Dec 3, 2014 - 05:06 am
It is rare that a song can so deeply permeate the popular zeitgeist that it is played at moments of deep communal grief and universal gratitude. A few standards, such as "Bridge Over Troubled Water," "A Change Is Gonna Come" or "Let It Be," come to mind, but Leonard Cohen's "Hallelujah," with its signature mix of a beguilingly simple melody and artfully ambiguous lyrics, has somewhat incongruously risen to standard status.
"Hallelujah" began its improbable journey in 1984 when Cohen — a legend among the musical literati for such songs as "Suzanne," "Bird On A Wire" and "Famous Blue Raincoat," but still a relatively obscure poet turned folk musician — was about to turn 50. He pored over the words to the song for many years, filling two notebooks, writing more than 80 verses and recording two versions with almost completely different lyrics. When "Hallelujah" was finished, his record company, Columbia, turned down the album it was to be featured on, Various Positions. The album was subsequently released in 1985 on the indie label PVC Records.
In the nearly three decades since, the song has become a modern-day hymn, played everywhere from ground zero, the Vatican and the Super Bowl to earthquake and hurricane relief benefits and memorial montages at awards shows. The song, which is also broadcast at 2 a.m. every Saturday night by the Israeli Defense Force's radio channel, has even inspired the book The Holy Or The Broken: Leonard Cohen, Jeff Buckley And The Unlikely Ascent Of Hallelujah, authored by Alan Light, former editor in chief of Vibe and Spin.
"I couldn't think of any other song that had this long and extended path to becoming a standard, as opposed to coming out and being a big hit and everyone knowing that it's a very special song," says Light. "'Bridge Over Troubled Water' was a huge hit when it came out and everybody got that. This one took 15 to 20 years to get to that place. It's not like there was one big moment, not at the creation, or one cover that did it."
Like other Cohen compositions, the thematic dichotomies of hope and doubt and sacred and profane — or the holy and the broken as alluded to in Light's book title — run through "Hallelujah."
"The fact is," Light says, "that despite all the misunderstandings over the lyrics, or maybe because of them, 'Hallelujah,' like Springsteen's 'Born In The U.S.A.' before it, has been co-opted by the larger public, which bears evidence of an even greater subtlety in the seeming dichotomy of the song. We continue to faithfully sing the words, even though we don't know what they mean."
In 1991 John Cale of the Velvet Underground recorded his interpretation for a Cohen tribute album, which was subsequently used on the soundtrack for Basquiat. Cale's version attracted an aspiring young artist named Jeff Buckley, who heard it and recorded a transformative version for his 1994 album, Grace. Bob Dylan was also one of the few people to recognize the song's qualities early on, and sang it live in concert frequently. In 2001 Rufus Wainwright's cover of the song was featured on the soundtrack for the animated film Shrek.
"Hallelujah" has since appeared in TV shows such as "The O.C.," "The West Wing," "ER," and "Scrubs," and graced the repertoire of more than 80 artists as diverse as Bon Jovi, Imogen Heap, Bono, Justin Timberlake, and Willie Nelson. In December 2008, a rendering by "The X Factor" winner Alexandra Burke and Buckley's version were No. 1 and No. 2, respectively, on the British singles charts, marking the first time in more than 50 years that the same song held the top two spots. Cohen's original recording broke into the Top 40 the same week. Canadian GRAMMY winner k.d. lang sang it at the Winter Olympics opening ceremony in Vancouver in 2010, giving the song a global stage.
"Everybody wanted to talk about it," said Light regarding his book research. "Whether it was Bono or Bon Jovi, they didn't need to be persuaded or convinced that there was something important going on here. Clearly every single person had thought about it [and] were aware of the legacy and being part of the chain of the performance."
Now, more than 360 recordings and thousands of performances later, "Hallelujah" is so ubiquitous that even Cohen himself politely requested a moratorium in 2009. However, as further testament to the song's ambiguous power, we have perhaps only to witness Adam Sandler's off-color parody at the 12-12-12 Hurricane Sandy benefit concert.
"Then with the Newtown [High School] shootings one week later," Light reflects, "the song was right back where people needed it to be. It was at the memorial; it was at the SNL opening. This is still the song that can perform that task."
Cohen, who received a Lifetime Achievement Award from The Recording Academy in 2010, has said of the song's meaning: "It explains that many kinds of hallelujahs do exist, and all the perfect and broken hallelujahs have equal value."
Light adds, "I think that at the heart of it there is this sense, as Leonard says, that it really is getting over the obstacle and challenges that life presents to you, even when you're at your weakest and you've been torn to pieces, that you look to the skies and wonder at being alive and appreciate what that is and be thankful. I think in a lot of these uses, that's what is really there."
(John Sutton-Smith is a music journalist and TV producer who helped establish the GRAMMY Foundation's GRAMMY Living Histories oral history program, currently comprising almost 200 interviews.)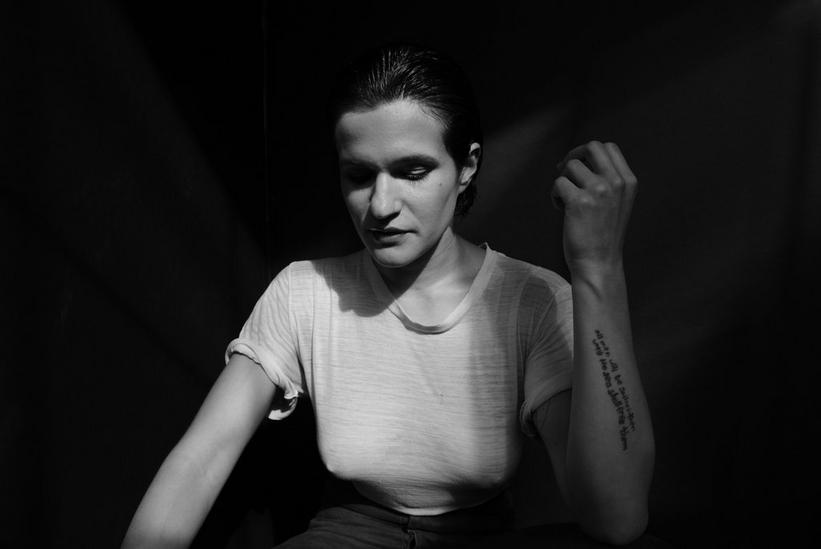 news
Adrianne Lenker Of Big Thief Announces Solo Tour Dates
The vocalist and guitarist will make several stops throughout the Northeast, including Woodstock and Cambridge
GRAMMYs
/
Feb 20, 2020 - 04:42 am
Adrienne Lenker, lead vocalist and guitarist of GRAMMY-nominated folk-rock troupe Big Thief, has announced that she will complete a small series of individual tour dates this April.
The seven-date run of shows will see Lenker hitting stops throughout the Northeast, including Woodstock, New York, Burlington, Vermont, Portsmouth, New Hampshire and Rockport and Cambridge, Massachusetts.
Lenker's short run of back-to-back North American dates will kick off in Jersey City, New Jersey on April 20 at White Eagle Hall, and will continue throughout the month before wrapping in Portland, Maine on April 26 at One Longfellow Square.
The reveal of Lenker's solo dates follows an early February announcement that Big Thief will take on a slate of summer shows this July and August, including stops in Nashville, Toronto, Denver and Los Angeles. The group will also take the stage at this year's upcoming Pitchfork Music Festival in Chicago on July 17-19.
In 2019, Big Thief released two projects in U.F.O.F. and Two Hands. The former effort leveraged the group a GRAMMY nomination within the Best Alternative Music Album category at the 62nd Annual GRAMMY Awards. Lenker's most recent solo effort, abysskiss, was released in 2018.
Tickets for Adrienne Lenker's solo tour will go on sale to the public on Friday, Feb. 21 at 10 a.m. local time. Tickets can be purchased here.