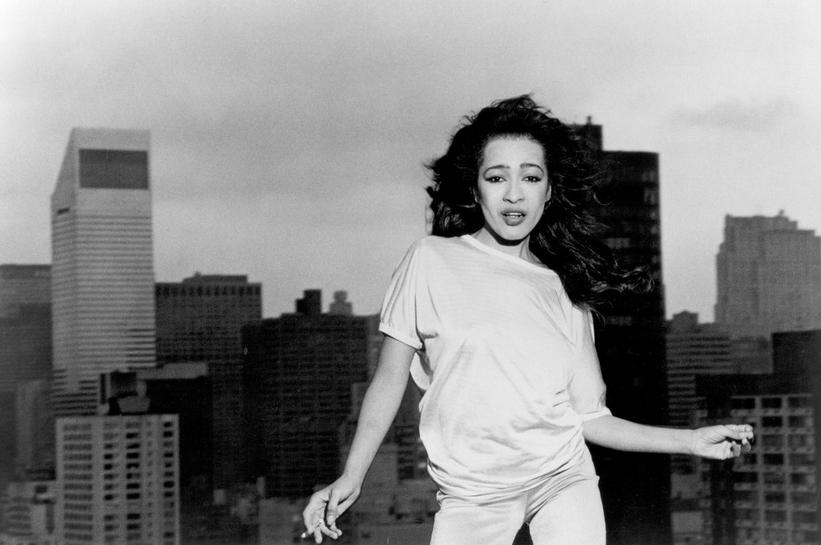 Ronnie Spector, circa 1977
Photo: Michael Ochs Archives/Getty Images
news
How Ronnie Spector And "Be My Baby" Changed Music Forever
Though Ronnie Spector lost her battle to cancer on Jan. 12, the Ronettes frontwoman and the group's iconic hit leaves an everlasting legacy on music and beyond
GRAMMYs
/
Jan 14, 2022 - 01:58 am
Ronnie Spector was just 16 when she recorded what would become not only the biggest hits of her career, but one of the most acclaimed — and culture-changing — songs of all time.
"Be My Baby" and The Ronettes, with the indelible, smooth falsetto of the New York native at the helm, signaled a generational shift in not only music, but fashion, femininity and American culture along with it.
It was a monumentally influential career that came to an end this week as Spector, a GRAMMY nominee and GRAMMY Hall of Fame member, passed away at age 78 on January 12 after a short battle with cancer. Only weeks earlier, her Ronettes Christmas classic "Sleigh Ride" cracked the Top 10 on the Billboard Hot 100, marking a record-breaking 58 years and 2 month break between Top 10 hits. (Their previous track was, of course, "Be My Baby," which peaked at No. 2 in 1963.)
"You have to have all of the ingredients to be a rock 'n' roll singer, and one of those is you have to be a little sexy," Spector said in a 2015 interview about the secret to her success. "You don't have to be clothesless — it's the way you look, and the way you look at your audience. I don't see any performers out there today that relate just to the audience … That's what people are missing today — you don't need all those dancers. Just sing and perform to the people. Feel the people. Everything is for the people."
Born Veronica Yvette Bennett in New York City's Spanish Harlem into a musical family, Spector was originally taken aback by Frankie Lymon and the Teenagers earworm "Why Do Fools Fall In Love?" She sang it with a ragtag group of family members at the Apollo Theater's famed Amaueter Night and earned herself raucous applause from the famously fickle audience. "It made me feel like a star," she'd later say. (Lymon's vocal stylings also influenced those "Oh-oh-ohs" heard in subsequent Ronettes records.)
A case of mistaken identity in 1961 gave the subsequent Ronettes a big break at early 60s New York City hotspot The Peppermint Lounge, with a promoter thinking they were another group and invited them onstage. "'Hey girls you're late," Spector recalled during one of her many appearances on "The Late Show with David Letterman." "So we went inside and that was the beginning of The Ronettes. We danced a lot."
Read More: 30 Songs That Use Hal Blaine's Iconic "Be My Baby" Beat
From there, Spector, along with sister Estelle Bennett and cousin Nedra Talley, formed The Ronettes and had middling success until they auditioned for the burgeoning pop producer Phil Spector. It was a few songs into their collaboration when they recorded "Be My Baby" on July 5, 1963. According to Ronnie, "Phil was infatuated with my voice, my body, everything. It was mutual. 'Be My Baby' — which Phil wrote with co-writers Jeff Barry and Ellie Greenwich — documents that initial explosion."
At the time, the creative team had a hunch they were onto something special. After all, pop productions at the time were simple affairs, and novelty songs the rage of the early '60s. As she remembered, "Phil picked me up at the airport and kept saying: 'This record is going to be amazing.'"
Ronnie also noted that "the recording captures the full spectrum of my emotions: everything from nervousness to excitement. When I came in with 'The night we met I knew I needed you so,' the band went nuts. I was 18 years old, 3,000 miles from home, and had all these guys saying I was the next Billie Holliday."
"Be My Baby" (which also happened to be Cher's first studio recording serving as an uncredited backup vocalist), instantly made waves upon its release in August 1963. Dick Clark called it "the record of the century" on his immensely popular American Bandstand. Beach Boy legend Brian Wilson, then only 21 years old, was driving the first time he heard it and had to pull over to the side of the road. "It blew my mind," he told the New York Times to mark the hit's 50th anniversary in 2013. "It was just shock … I started analyzing all the guitars, pianos, bass, drums and percussion. Once I got all those learned, I knew how to produce records."
In later years, Bruce Springsteen would list the song as one of his most influential, Rolling Stone would rank it No. 22 on its list of the greatest songs of all time, it would top the list at No. 1 on Billboard's rundown of the greatest girl group songs ever.
Read More: The Supremes Were A Dream, And Mary Wilson Dreamt It
"Be My Baby" was unleashed during an auspicious time in American culture, shooting to No. 2 on the Hot 100 in October 1963, with The Ronettes' famed beehive hairdos and a then cutting-edge and boundary-pushing fashion sense becoming a de facto style of the time. Only one month later would see the assasiantion of John F. Kennedy, and the following February, The Beatles stormed America. The Ronettes staked their claim in the annals of music history with follow-up hits including "Baby I Love You" and the thunder-and-lightning-sprinkled "Walking in the Rain," the latter of which scored the group their lone career GRAMMY nomination.But as Ronnie told David Letterman, they were derailed just as quickly as they shot to the top. "The Beatles were the end of the girl group era, the black group era, the doo-wop era, and the best era," she asserted. "After the Beatles, they wiped us all out."
And while svengali Phil Spector was partly responsible for their rise thanks to his innovative Wall of Sound production technique, he also was a detriment to the group's success when The Ronettes had the world at their doorstep (not to mention his own well-documented personal failings).
"Phil said, 'You go on tour with the Beatles or you marry me,'" Ronnie said, pointing out one example of The Ronettes missing a chance to link with the Fab Four. "At the time I was very much in love. I figured, 'Hey, he was my producer and writer and [I can] stay home and get the other thing too."
With the decision made, the popularity of The Ronettes steadily declined until they went their separate ways in 1967.
While their run was brief, Ronnie's influence has been felt decade by decade in the proceeding years. By the '60s, the musicality of The Ronettes was felt everywhere, even in a song as disparate as Frank Sinatra's "Strangers in the Night." In the '70s, she helped the E Street Band stay afloat. A seminal '80s hit anthem salutes "Be My Baby" and Ronnie herself in the form of "Take Me Home Tonight," during which Eddie Money croons "Just like Ronnie sang…" to which she chimes in, "Be my little baby."
As the millennium hit, Amy Winehouse based not only her sound, but also her appearance on Spector. And countless film classics, including memorable scenes in Dirty Dancing to Martin Scorsese's Mean Streets have prominently featured "Be My Baby," marking it as a song of a generation.
Perhaps most poignantly, Ronnie effectively separated her career and reputation from producer Phil and made her mark as a dynamic talent all her own. "When I was making my hit records, my ex was always 'the genius,'" she later told The Guardian. "You felt like: 'Well, who am I?' You felt that small. I'm so glad I'm still on this Earth to see women going out there and saying: 'You can be fabulous like me, you can do anything.'"
Living Legends: The Kinks' Dave Davies On 21st-Century Breakdown, Mellowing Out In His Seventies & Stirring The Pot On Twitter
Guitarist Duane Eddy among artists to perform at the Ponderosa Stomp on Sept. 24–25 in New Orleans
GRAMMYs
/
Dec 3, 2014 - 05:06 am
It's a simple question: Which act among the dozens of rock, soul, blues, and R&B artists featured on the bill for the ninth annual Ponderosa Stomp festival is Ira Padnos most looking forward to seeing?
And the answer started simply enough, as Padnos — in his fez-sporting alter ego known as Dr. Ike, the co-founder, organizer and host of the event that launched humbly in 2001 — touted a guitar hero making his long-awaited Ponderosa Stomp debut as part of this year's event, taking place Sept. 24–25 at the House of Blues New Orleans.
"We have Duane Eddy, who I've wanted to get for years," says Padnos, who is, in fact, an anesthesiologist and assistant clinical professor of anesthesiology at Louisiana State University's Health Sciences Center. "He's the king of twangy guitar, influential to so many people from surf to garage [rock] to everything."
Eddy's elegant, yet biting guitar lines took "Rebel-'Rouser," "Forty Miles Of Bad Road," "Because They're Young" and a host of other instrumentals up the charts in the late '50s and early '60s, and he won a GRAMMY Award for Best Rock Instrumental Performance (Orchestra, Group Or Soloist) in 1986 for "Peter Gunn." His twangy tone set the pace for generations of guitar aces who became global superstars while he stayed more in the shadows as a cult hero — a quintessential Ponderosa-type icon.
But Eddy was just the starting point for Padnos, who barely inhaled a breath before continuing.
"Wendy Rene, the soul singer," he says, citing another performer he is excited to see. "Loved her song 'Bar-B-Q' for years."
Now he's on a roll. He pulls out the Ponderosa Stomp lineup and starts selecting more names...and more…and more. Minneapolis rockers the Trashmen of "Surfin' Bird" fame, who will make their first festival appearance. East Los Angeles-based '60s garage-rock legends Thee Midniters. Tommy Brown, who Padnos describes as "one of the last of the great R&B shouters from the South."
Name after name, Padnos provides a few lines about an obscure 45 single, a defunct label, an unheralded side role on someone else's hits, or a tale of being lost in the ever-quickening rush of the last few decades of pop history.
There, in a nutshell, is the Ponderosa Stomp experience. And there, in a nutshell, is Dr. Ike. The two are one and the same. Padnos is a passionate collector, or more so a passionate fan of not just the music but of the musicians themselves. With Ponderosa Stomp he's found and served a true community of kindred spirits.
"The idea behind Stomp was that you had these great musicians who made great records and were still capable of playing," Padnos says. "The problem was a lack of venues and opportunities for them to play [and] a misconception that as musicians get older they can't necessarily do it. So the Stomp kind of became the festival of celebrating the legacy of these musicians and showing what they can do, and helping to revitalize careers and get people out who weren't playing."
He mentions soulstress Barbara Lynn, Texas growler Roy Head and Detroit-based guitarist Dennis Coffey among those who have revitalized their careers after being coaxed out of relative inactivity by Padnos to play the Ponderosa Stomp. He's also been crucial in getting '60s R&B man Archie Bell of Archie Bell & The Drells fame back on the circuit, as well as the famed Hi Records rhythm section — the sound behind several Al Green hits, among others.
Ponderosa Stomp was founded in essence as an annex event to the annual springtime New Orleans Jazz & Heritage Festival, taking place between that festival's two weekends. Much of the impetus behind the Ponderosa Stomp was to showcase acts who some felt had been squeezed out of the more nationally-minded jazz festival. For 2010, the decision was made to give Ponderosa Stomp a free-standing weekend slot completely separate from the jazz festival.
"The Stomp had been growing and we decided that the best way for it to grow organically was to move it to its own spot and let it become its own destination," says Padnos. "We really wanted to become a stand-alone event."

In another sign of the festival's move toward independence, the last two installments have incorporated a full conference as well as two days of concerts. This year's Ponderosa Stomp Music Conference will include interview sessions with Eddy, repeat headliner Ronnie Spector, "Tainted Love" singer Gloria Jones and New Orleans producer/arranger Dave Bartholomew, among many others.
Meanwhile, Eddy has been getting into the Ponderosa Stomp spirit. Looking at the lineup, he's excited that '60s R&B singer Sugar Pie DeSanto is on the bill. "I've got an album of hers somewhere around the house that I've had for years," he says. And he's certainly seeing this appearance as a part of renewed activity. He's planning to record a live album in the UK soon and considering his first new studio album in many years, having been working in Nashville with producer Monroe Jones.
Eddy is a natural for the Ponderosa Stomp aesthetic, which is not about updates and interpretations, but celebrations of the original sounds. This is a place where in 2008 Padnos, having brought the über-obscure '60s Texas garage-rock band the Green Fuz back together, came onstage after they'd performed their regional single, also called "The Green Fuz," a second time. "Do it like it was on the 45," he instructed the band, since the first time through they included member introductions rather than doing it straight as the original.
That's fine by Eddy, who with backing by Ponderosa Stomp mainstay Deke Dickerson and his band the Ecco-fonics will endeavor to play his hits pretty much just as you would have heard them on the radio 50 or so years ago.
"I've always held the philosophy of playing it closest to the record as I could," says Eddy. "People who bought those bought them for a reason. And when they come to see me live, they expect to hear it the same. Everybody coming is going to be pleasantly surprised at how good things sound, how close [they sound] to the originals."

(Steve Hochman writes the Around The World music column for AOL's Spinner.com and is the pop music critic for KQED Radio's "The California Report Magazine." He has covered the music world for 25 years for the Los Angeles Times and many other publications.)