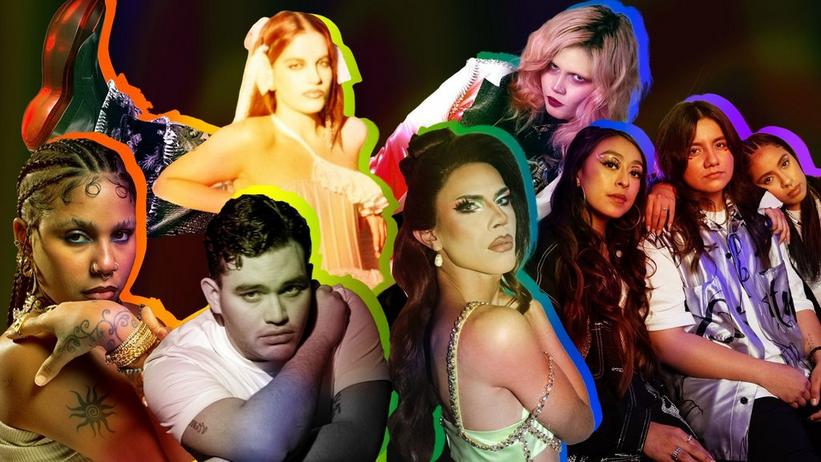 (Clockwise from top left) Nicole Zignago, Bruses, Conexion Divina, Ana Macho, Yadam, Tokischa
Photo: Warner Music Latina, Emmanuel Castañeda, Camila Noriega, Coral Silva, Raphael De L'Orme, Paulus Music
list
Meet The Latest Wave Of Rising Latin LGBTQIA+ Stars: Ana Macho, Nicole Zignago, Bruses & More
LGBTQIA+ musicians across Latin America and the U.S. are rising to the top of the charts while expanding representation for their communities. In celebration of LGBTQIA+ Pride Month this year, GRAMMY.com is putting the spotlight on six queer Latinx acts.
GRAMMYs
/
Jun 27, 2023 - 07:25 pm
Latinx artists who are also a part of the LGBTQIA+ community are making waves and inspiring positive change within the Latin music scene. Following Puerto Rican icon Ricky Martin coming out as gay in 2010, a new wave of LGBTQIA+ Latinx musicians are proud to express who they are through their songs.
The past decade has seen LGBTQIA+ musicians across Latin America and the U.S. rising to the top of the charts while expanding representation for the community. Brazilian superstar Anitta, who is openly bisexual, scored one of the biggest hits of last year with the sensual "Envolver." At the 2023 GRAMMY Awards, she was also nominated for Best New Artist alongside Mexican American singer Omar Apollo. On his debut album Ivory, the musician embraced his gay identity. His breakthrough single "Evergreen (You Didn't Deserve Me at All)" became his first song to appear on the Billboard Hot 100 chart. 
Musicians with queer identities and varied gender expressions are continuing to gain streams and supporters. As an openly bisexual artist, Dominican rapper Tokischa is globalizing dembow music with help from artists like Madonna, Rosalía, and Marshmello. Mexican singer Bruses is bringing an alternative spin to Latin music while singing about her experiences as an openly lesbian woman. Conexión Divina is proudly queering the Regional Mexican music scene with their confessional songs. 
In celebration of LGBTQIA+ Pride Month this year, GRAMMY.com is putting the spotlight on six queer Latinx acts on the rise.
Tokischa 
Tokischa is not afraid to push Latin music to daring places with songs that often celebrate sex-positivity. At the same time, the Dominican rapper is also bringing dembow, the music of her country, to the forefront. 
Last year, DJ Marshmello enlisted Tokischa for the LGBTQIA+ anthem "Estilazo." His EDM edge met Tokischa's dembow flow as she sang in Spanish, "Long live homosexuality." Madonna also tapped Tokischa  for a dembow remix of her classic song "Hung Up." Spanish pop star Rosalía worked with Tokischa twice, including on "La Combi Versace" from her award-winning Motomami album.
"I feel like I connect with the [LGBTQIA+] community by being who I am," Tokischa told Latina Magazine last year. "I'm this type of person that's not so welcomed when it comes to society, or moral things, or behavior, or when it comes to what you do, so this rejection of my persona in society is just like what everyone else in the community experiences." 
She is hard at work on her highly-anticipated debut album, which could drop in 2024. 
Conexión Divina
In the Regional Mexican music space which has historically excluded women and LGBTQIA+ artists, Conexión Divina are fast-rising. The Mexican American trio of  lead singer Liz Trujillo, who is openly gay, and Ashlee Valenzuela, who identifies as bisexual, are supported by  bandmate Sandra Calixto, who is an ally to the community.
Since the release of their debut single "Odio" last year, Conexión Divina have proudly expressed who they are through confessional songs. The "Odio" music video features the trio caught up in a love triangle that includes men and women. The "La Receta" video also features Trujillo with a female love interest. The band tackle the topic of people talking behind their backs in the fiery sierreño song "Se Rumora." 
"We're showing a different side to women," Valenzuela told Teen Vogue last year. "That women are just not like this or that, so that everyone can connect." Trujillo added, "We definitely wanted to have some sort of representation of ourselves."
Ana Macho
Last year, Ana Macho made a splash with their breakthrough EP Realismo Mágico. The nonbinary artist put a colorful Latin pop twist on the music from their native Puerto Rico.
Ana Macho emerged in 2021 with Puerto Rican rapper Villano Antillano, teaming up on "Muñeca" — an empowering anthem about the experience of trans women. Macho has since released songs like the stunning "Amiga," their ode to femme camaraderie, and the explosive "Exclusivo" where they playfully critique consumerism in the Latin urban music scene.
Macho is currently working on their debut album that's due out later this year. "I am on a path to total world domination, honestly," they tell GRAMMY.com. "Now I want to keep growing and evolving in the career I've built. I'm so lucky to be able to make music for a living and travel the world being a popstar."
Yadam
Yadam is bringing emotional vulnerability to Latin pop music with his songs. The openly gay singer/songwriter was born in Venezuela and later moved to Paris. His music reflects that unique mix of Latin and European sounds.
Yadam launched his music career in 2022 with the single "Otras Mujeres," working on the flamenco-infused song with Sia and Christina Aguilera's close collaborator Samuel Dixon. From the get-go, Yadam was singing about the experience of having to be discreet about his crush on another man. In his newly released single "Beso," Yadam sings about the joy of getting to kiss the man of his dreams. 
"It's the month of LGBTQIA+ Pride and I wanted to give you the song that makes me want to make me dance the most from this project because we are celebrating," Yadam shared in a statement. Both songs will be included on his debut album Belamor, which is due in September. 
Nicole Zignago
After writing for artists like Sofía Reyes and Kenia Os, Nicole Zignago made her debut as an artist with last year's EP Así Me Siento Hoy. The openly queer singer/songwriter from Peru was nominated for Best New Artist at last year's Latin GRAMMY Awards. 
Throughout the EP, Zignago explores a relationship from the giddy beginnings in the R&B-infused "Me Gusta Que Me Gustes" to the heartbreaking end. Backed by flamenco beats in "Feelings," she sang about getting played by another woman. She reunited with Reyes for the icy "Corazón Frío" where she exacted her revenge on an ex.
"Being Latina and queer and having a voice humbles me," Zignago told Rolling Stone last year. "It empowers me and makes me realize how much more space is needed. I really hope people feel represented by who I am."
Bruses
Bruses gave Latin music an alternative makeover last year with her debut album Monstruos. In her Twitter bio, the Mexican singer-songwriter refers to herself as an "emo lesbian queen." The unapologetic LP about celebrating being different earned Bruses a Latin GRAMMY nomination for Best Pop/Rock Album.
Monstruos includes Bruses' rock anthem "I Like 2 Be" where she celebrated being queer. "I like to be who I am / Don't care about your words / I don't give a f— about your opinion," she sang. Now Bruses is teasing her upcoming EP Cuando Ella Me Besó, Probé A Dios with the synth-pop song "Más Que Amigas." She sings about falling for a female companion. 
"I don't want to be a linear artist," Bruses told IndieRocks last year. "I don't want to do the same thing for the rest of my career. I have to be constantly changing, even in my personal life. I enjoy that, I like it, [and] it's part of who I am." 
Listen To GRAMMY.com's LGBTQIA+ Pride Month 2023 Playlist Featuring Demi Lovato, Sam Smith, Kim Petras, Frank Ocean, Omar Apollo & More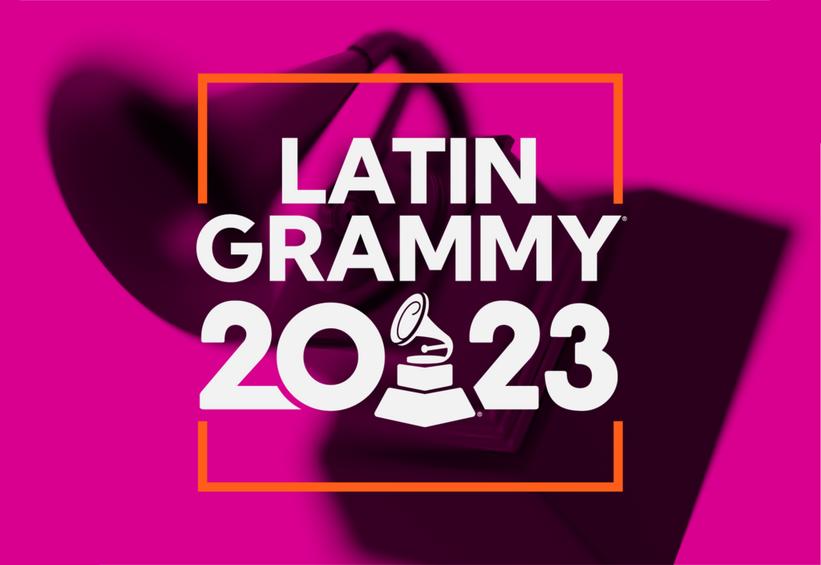 Image courtesy of the Latin Recording Academy
news
A Guide To Latin GRAMMY Week 2023: Best New Artist Showcase, Latin Recording Academy Person Of The Year Gala, Lifetime Achievement And Trustees Special Awards Presentation & More
Beginning Friday, Nov. 10, the 2023 Latin GRAMMY Week will take over Sevilla, Spain, with a variety of official events and performances before culminating at the 2023 Latin GRAMMYs.
GRAMMYs
/
Oct 31, 2023 - 08:56 pm
The Latin Recording Academy has announced the official calendar of events for Latin GRAMMY Week 2023, which culminates at the 2023 Latin GRAMMYs. Taking place across six days of performances and events throughout Sevilla (Seville) in Andalucía (Andalusia), Spain, where the 2023 Latin GRAMMYs are taking place, Latin GRAMMY Week 2023 will honor the music industry professionals and artists dedicated to the internationalization of Latin music and will celebrate the Biggest Night in Latin Music.
Held in Spain for the first time ever, both the 2023 Latin GRAMMYs and the coinciding Latin GRAMMY Week 2023 mark a watershed moment in the global expansion of the annual awards ceremony and the Latin Recording Academy.
Here's a full breakdown of Latin GRAMMY Week 2023:
Latin GRAMMY In The Schools
Fri. Nov. 10
Conservatorio Profesional de Música Francisco Guerrero
This vital educational component of Latin GRAMMY Week will take place at the Conservatorio Profesional de Música Francisco Guerrero. Presented by the Latin GRAMMY Cultural Foundation, Latin GRAMMY In The Schools is an educational program that informs and connects music students with professionals in the Latin music industry and supports educational music departments that have financial limitations. More details about this event will be announced soon.
Lifetime Achievement & Trustees Special Awards Presentation
Sunday, Nov. 12
Teatro Lope de Vega
As announced in July, the Latin Recording Academy will honor several Latin music icons during its annual Special Awards Presentation. Carmen Linares, Mijares, Arturo Sandoval, Simone, Soda Stereo, and Ana Torroja will receive this year's Lifetime Achievement Award. As well, Alex Acuña, Gustavo Santaolalla and Wisón Torres will receive the Trustees Award.
The Lifetime Achievement Award is presented to performers who have made works of excellence within the Latin musical sphere. The Trustees Award is presented to those who have made tremendous contributions to Latin music outside of performance. Both distinctions are voted on by the Latin Recording Academy's Board of Trustees.
The honorees will be celebrated during a private event on Sunday, Nov. 12, in the Teatro Lope de Vega in Sevilla, Spain.
Learn More: The Latin Recording Academy Announces Its 2023 Special Merit Award Honorees: Alex Acuña, Arturo Sandoval, Soda Stereo, Simone & More
Leading Ladies Of Entertainment
Monday, Nov. 13
Casa de Pilatos
Taking place at Casa de Pilatos on Monday, Nov. 13, this special event recognizes the work of professional women in the arts and entertainment fields. The 2023 Leading Ladies Of Entertainment event is honoring living legends who have each made significant contributions to their industries and inspired the next generation of female leaders. 
 This year's honorees are:
Róndine Alcalá: Founder of RondenePR, a music and entertainment public relations firm

Mon Laferte: Singer/songwriter, multiple Latin GRAMMY winner and GRAMMY  nominee

Simone Torres: GRAMMY-nominated engineer and vocal producer

Ana Villacorta López: SVP Marketing and Promotion at Sony Music Entertainment Mexico
Learn More: The Latin Recording Academy Announces 2023 Leading Ladies Of Entertainment Honorees: Mon Laferte, Róndine Alcalá, Simone Torres & Ana Villacorta López
Nominees Reception
Tuesday, Nov. 14
El Real Alcázar
Taking place Tuesday, Nov. 14, at El Real Alcázar, this private event will celebrate all the artists, producers, songwriters, and creators who are currently nominated at the 2023 Latin GRAMMYs. This special gathering will provide an intimate, once-in-a-lifetime setting where current Latin GRAMMY nominees can meet, collaborate and celebrate together. 
Best New Artist Showcase
Tuesday, Nov. 14
Centro Cultural Magallanes
Presented by the Latin Recording Academy, in partnership with Mastercard, the annual Best New Artist Showcase provides exposure for the new generation of music creators during Latin GRAMMY Week. Taking place Tuesday, November 14, at Centro Magallanes in the evening, this private event will feature performances from each of this year's Best New Artist nominees at the 2023 Latin GRAMMYs: BORJA, Conexión Divina, Ana Del Castillo, Natascha Falcão, Gale, Paola Guanche, Joaquina, León Leiden, Maréh and Timø. Two-time Latin GRAMMY winner David Bisbal will host the event. 
Debuted last November during Latin GRAMMY Week 2022 in Las Vegas, the Best New Artist Showcase initiative has also hosted events in Mexico City and Sao Paulo, Brazil. 
2023 Latin Recording Academy Person of the Year Gala
Wednesday, Nov. 15
Palacio de Congresos y Exposiciones (FIBES)
On Wednesday, Nov. 15, at the Palacio de Congresos y Exposiciones (FIBES), the Latin Recording Academy will host the 2023 Latin Recording Academy Person of the Year Gala in honor of Laura Pausini, a multifaceted, multilingual performer and champion of social justice. One of the most celebrated performers in Latin music today, Laura Pausini has seamlessly translated the emotion behind her songs into global success in six different languages, including in the Spanish-language market, where she launched her first album in 1994.
Pausini has sold more than 70 million albums worldwide and is celebrating 30 years in the music industry in 2023. In addition to her professional accomplishments, she has also used her platform to support philanthropic and humanitarian efforts concerning equality for women and LGBTQIA+ people, hunger, poverty, and climate change; she has also supported entities that fight violence against women.
Learn More: Laura Pausini Named 2023 Latin Recording Academy Person Of The Year
2023 Latin GRAMMYs
Thursday, Nov. 16
Conference and Exhibition Centre (FIBES)
Of course, Latin GRAMMY Week will culminate with the Biggest Night in Latin Music. Taking place at Conference and Exhibition Centre (FIBES) on Thursday, Nov. 16, the 2023 Latin GRAMMYs, officially known as the 24th Latin GRAMMY Awards, will feature a wide array of presenters and exciting performances from today's leading artist in Latin music, including current nominees Maria Becerra, Bizarrap, Feid, Kany García, Carin León, Christian Nodal, Rauw Alejandro, and Alejandro Sanz. Newly announced performers include current nominees Pablo Alborán, Edgar Barrera, Camilo, Manuel Carrasco, Iza, Juanes, and Ozuna. Current Best New Artist nominees BORJA, Natascha Falcão, GALE, Paola Guanche, Joaquina, and León Leiden will also perform on the Latin GRAMMY stage. Additionally, Eslabón Armado and Peso Pluma will join forces to perform "Ella Baila Sola" for the first time together on television.
The 2023 Latin GRAMMYs will also include the Official Red Carpet; the Premiere, where the majority of the Latin GRAMMY Awards will be awarded; and the Official Party. 
Stay tuned to GRAMMY.com for more news and updates about the 2023 Latin GRAMMYs. 
Only the events mentioned in this article are part of the official Latin GRAMMY Week calendar and may be called Latin GRAMMY events. No other event held by third parties is organized by or financed by or has any links with the Latin Recording Academy.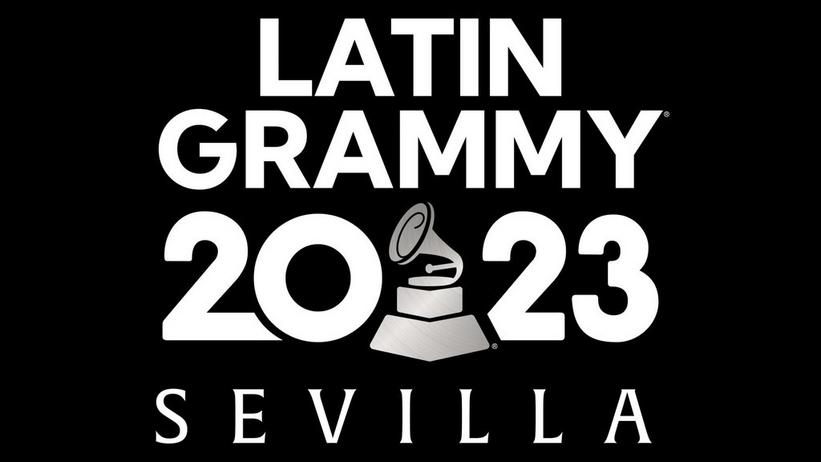 Art for the 2023 Latin GRAMMYs
Graphic Courtesy of the Latin Recording Academy
news
Latin GRAMMYs 2023: Meet The Nominees For Best New Artist
Here are the nominees for Best New Artist at the 2023 Latin GRAMMYs, which will air Thursday, Nov. 16 from Sevilla, Spain.
GRAMMYs
/
Sep 19, 2023 - 02:10 pm
The 2023 Latin GRAMMYs are right around the corner — and as such, the Latin GRAMMYs nominations just dropped!
Airing on Thursday, Nov. 16, from Sevilla's Conference and Exhibition Centre (FIBES), the 2023 Latin GRAMMYs will be the first-ever international telecast in the history of the organization and awards. The Latin GRAMMYs celebrate some of the biggest artists, songs and albums in Latin music, and its next wave of talent is honored in the Best New Artist category.
This year, there are 10 nominees for Best New Artist: Borja, Conexión Divina, Ana Del Castillo, Natascha Falcão, Gale, Paola Guanche, Joaquina, León Leiden, Maréh, and Timø.
Below, get to know all of the 2023 Latin GRAMMY nominees for Best New Artist. Then, be sure to tune into the 24th Latin GRAMMY Awards on Univision at 8 p.m. ET/PT (7 p.m. CT) to see which rising star wins!
Read More: 2023 Latin GRAMMYs: See The Complete Nominations List
BORJA
BORJA started out as a songwriter who blossomed into an artist. The Spanish musician co-wrote hits for artists like Reik, Lasso, Marco Mares, and Nicole Zignago before releasing music of his own. In May, BORJA released his debut album, Rimas Del Verbo Amar, which sees him bring romance back to Latin pop music. In the soaring title track, he sings from the heart about keeping a long-distance relationship alive.
Conexión Divina
All-girl sierreño group Conexión Divina is proudly representing women and the LGBTQ+ community in regional Mexican music. Shortly after releasing their first album, Tres Mundos, in April, the former trio — Liz Trujillo, Sandra Calixto, and Ashlee Valenzuela — performed their heart-wrenching hits like "Odio" and "La Receta" at Coachella. Valenzuela departed the group earlier this month; Trujillo and Calixto will carry on as a duo.
Ana Del Castillo
In her country of Colombia, Ana Del Castillo has become a force in the vallenato music scene. With the release of her debut album, El Favor De Dios, last year, the singer/songwriter has helped globalize the genre. Del Castillo has also put a contemporary twist on the traditional Colombian sound. In her hit singles like "Usted No Quiere A Nadie" and "El Que La Hace La Paga," she blends in elements of Latin urbano and soul music. 
Natascha Falcão
Natascha Falcão hails from Pernambuco, Brazil. With her music, she honors the sounds and folklore of her country's northeastern region. In her breakthrough album, Ave Mulher, Falcão explores traditional genres like coco, maracatu nação, forró, and mangue beat through a contemporary MPB lens. A few of her standout hits include the mesmerizing "Banho de Flor" and the empowering title track.
GALE
GALE is expanding the limits of Latin pop with her music. The Puerto Rican singer/songwriter previously co-wrote songs for Christina Aguilera, Shakira, and Anitta before breaking out with this year's Lo Que No Te Dije album. She explores influences of synth-pop and reggaetón music in her songs like "La Mitad" and "Nuestra Canción." GALE also goes punk in "D Pic," where she speaks up for women against receiving unsolicited nude photos from men.
Paola Guanche
Paola Guanche is following in the footsteps of her GRAMMY and Latin GRAMMY-winning aunt Aymee Nuviola. The Cuban-American singer first broke through after winning "La Voz Kids" back in 2013. Since then, Guanche has masterfully blended her bicultural roots in her music, which explores influences of R&B and soul music in Spanish. A decade later, Guanche has made her mark with this year's Reencuentro EP, which features the gospel-infused "Quererte Igual" and the sultry "Prohibido."
Joaquina
Along with Paola Guanche, Joaquina graduated from Julio Reyes Copello's Art House Academy last year. The Venezuelan singer/songwriter was mentored by Reyes Copello, the 2022 Latin GRAMMYs Producer Of The Year winner. Joaquina has since spread her wings with her debut EP, Los Mejores Años. She channels teenage angst into the pop-rock anthem title track and the emotional "Rabia." Joaquina is a Latin alternative music revelation.
León Leiden
León Leiden is a singer/songwriter, producer, and multi-instrumentalist. The Mexican musician first made his mark in EDM, but he has since proven that his talent isn't limited to one genre. In 2021, Leiden released his debut album, El Morro Que Hace Música, which featured the Latin pop hits "Gitana" and "Fondo De Bikini." He has since explored genres like hip-hop, regional Mexican music, and rock en español alongside acts like Nanpa Básico, Sebastian Esquivel, Thalia, and Aterciopelados.
Maréh
Maréh has received support from past Latin GRAMMY Best New Artist winners Monsieur Periné and Vicente García. Both acts featured on the Colombian singer/songwriter's debut album, Amuleto, which was released in 2018. Maréh built off that momentum with his breakthrough LP, Tierra De Promesas, which followed last year. He seamlessly blends folkloric sounds of his country with an alternative edge in songs like the tropical "Canto" and the dreamy "Desemboca." Each song is based on a beautiful region of nature.
Timø
Timø is a trio of Colombian musicians, which includes members Andrés Vásquez, Alejandro Ochoa, and Felipe Galat. The guys released their first EP, Algo Diferente, in 2019. Timø has since expanded on its folk-pop sound with towering and chant-worthy choruses in this year's Estemos Donde Estemos album. They shake off a breakup in the kiss-off track "215 Dias" while the alluring "Amigos" explores a blossoming romance. Timø turns the spectrum of emotions into cathartic anthems.
Latin GRAMMYs 2023: Record Of The Year Nominees — Read Them Here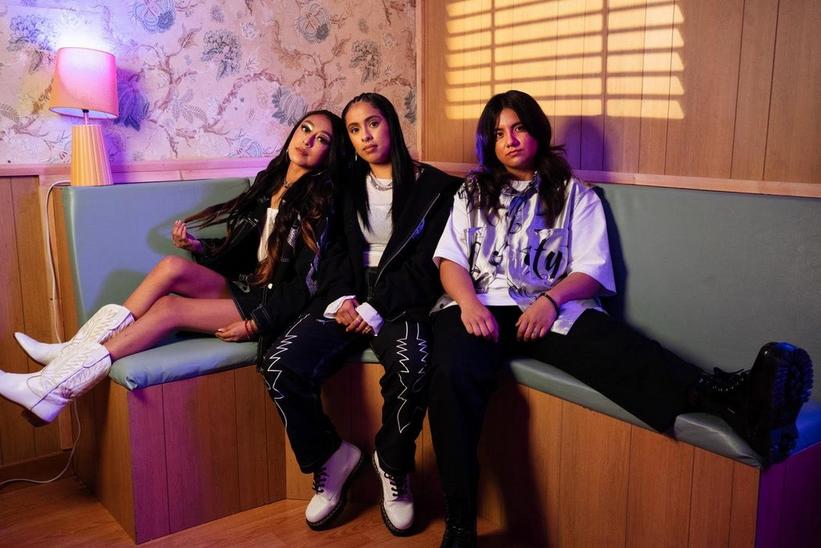 feature
Meet The Gen Z Women Claiming Space In The Regional Mexican Music Movement
The regional Mexican music movement is clearly having its "Despacito" moment — yet female voices are largely absent from the increasingly popular, diverse genre. A handful of female Gen Z musicians are changing that narrative.
GRAMMYs
/
May 30, 2023 - 07:24 pm
Yahritza Martinez grew up hearing her father and uncle play música de tierra caliente, regional Mexican music played on violins, guitar and percussion from the states of Michoacán and Guerrero.  Even as a child, she astounded her family with the potency of her crystalline, soaring voice as she sang along.
Now 16, Yahritza is one of a growing number of young Mexican and Mexican American women who are adding their own swagger and sentiment to regional Mexican. Together, they are having a profound impact on a genre that is experiencing phenomenal growth.
The regional Mexican music movement is clearly having its "Despacito" moment — as of April, 14 regional Mexican tracks appear in the Billboard's Hot 100, after only landing on the charts three times since 1958.  2022 stats from Spotify place regional Mexican's streams up 450 percent over the last five years — female voices are largely absent. 
Regional Mexican is a general label that groups different styles of music incorporating the rural folklore of Mexico's extensive geographies, often from an Anglocentric perspective. This can include styles such as banda Sinaloense, corridos, Sierreño, conjunto Norteño, corridos tumbados, and even mariachi, cumbia and son jarocho.
The difficulty female artists have breaking into the genre are multifold. In an industry discussion on the challenges of breaking female acts in regional Mexican, it was noted that 80 percent of the genre's consumers are male. However, the audience would likely be more gender-diverse if there were more regional Mexican songs written by women or for them — and that is definitely changing.
In April 2022, 15-year-old Yahritza became the youngest Latin artist ever on Billboard's Hot 100 chart — a record held for over 60 years by Ritchie Valens — for her  heartfelt breakup ballad, "Soy El Único." Expressed from a male perspective, it  was the first song Yahritza ever wrote, inspired by the heartbreak comments of other TikTokusers. The same year, Yahritza y su Esencia, a band formed with her brothers Mando and Jairo,  received a Latin GRAMMY nomination for Best New Artist.
It's an equally astounding achievement  that Yahritza y su Esencia broke into the infamously hyper-male regional Mexican movement.  To date she is the only female voice (albeit in a family band) on the popular 50-song Spotify playlist Sad Sierreño, her particular realm of the genre.
A History Of Regional Mexican Music
The variants of Norteño (regional Mexican that originated in northern Mexico and the southwestern United States) play particularly important roles in the collective Mexican American soundtrack. And many of these are based on the corrido, narrative songs born in the 1800s. Throughout the War for Independence and then the Revolution, corridos narrated the triumphs of heroes, their battles, epic adventures and even their horses. These musical stories also came to extol the virtues and lives of admired community members, hard-working people and immigrant struggles — a notable exception being the Narcocorrido subgenre that glorifies the exploits of drug lords. 
Yet, these songs — even when sung by women— always centered the male point of view and were frequently imbued with a toxic masculinity. As Maria Herrera Sobek, Professor Emerita in Chicana and Chicano Studies at the University of California Santa Barbara notes, even corridos that sung the praises of iconic women figures such as the soldaderas — the female soldiers and heroes of the revolution — did so from a masculine perspective.
"The Mexican ballad is really one of the very few, if not the only one, which is still a living tradition," Herrera-Sobek continues. Consequently, Mexican ballad forms will continue to evolve and reflect current circumstances.
In the mid-aughts, two subgenres began iterating on traditional ballads: Urban or trap corridos tumbados blended hip-hop, trap and Norteño. Elsewhere, nostalgic Sierreño folk music from Mexico's northern mountain ranges, acquired a bedroom pop sheen and spread through social media, driving the popularity of so-called sad Sierreño, songs of amor and desamor.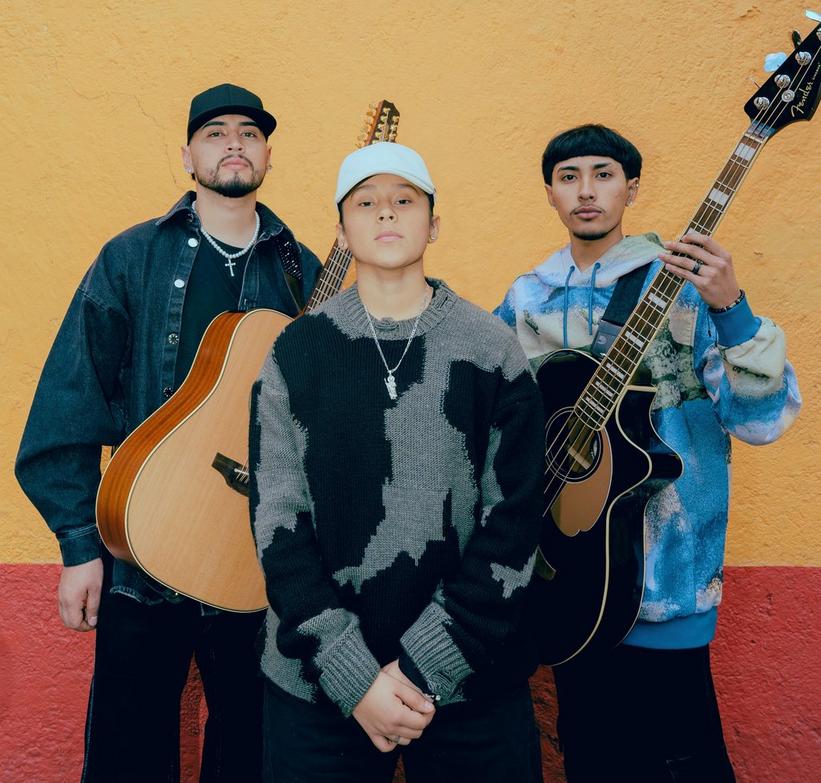 Yahritza (center) y Su Esencia | José Alavez
This new regional Mexican toggles between the urban and the emo, and has found Gen Z fans on both sides of the border. And while women were largely absent from those early urban corridos and sad Sierreños,  they are now creating music that is unapologetically Mexican and  female. 
There are now four recording artists or bands that are creating a new narrative and centering female voices. By simply singing in  styles which have long been defined by and created for men,  artists like Yahritza y Su Esencia, Lluvia Arámbula, Ivonne Galaz and Conexión Divina are bucking centuries-old norms and codes.
Meet Regional Mexican Music's Mujeres
Zooming in from Argentina, where Yahritza y Su Esencia are performing at a conference, Yahritza declares that being a role model to other young women makes her feel grateful. "There's girls on my live that are like, 'I started playing the guitar because of you. I started singing because of you'," she tells GRAMMY.com. "'My confidence is now up because of you..' There was one girl that was like, 'you saved my life.'"
It wasn't an easy start, she notes. She was shy, a bit scared to sing, and worried about what people would say. But her potent voice, and the magic power of loading it with emotions, "helps me connect with so many hearts." With a soft smile she adds, "A lot of people say that I have an old soul."
Born in Oklahoma, 19-year-old Lluvia Arámbula is an accomplished requinto guitarist. She made a somewhat casual foray into regional Mexican music. "I just liked how everybody was doing the movement. And then I saw that there was no girls too, so I was like, well, let's do it."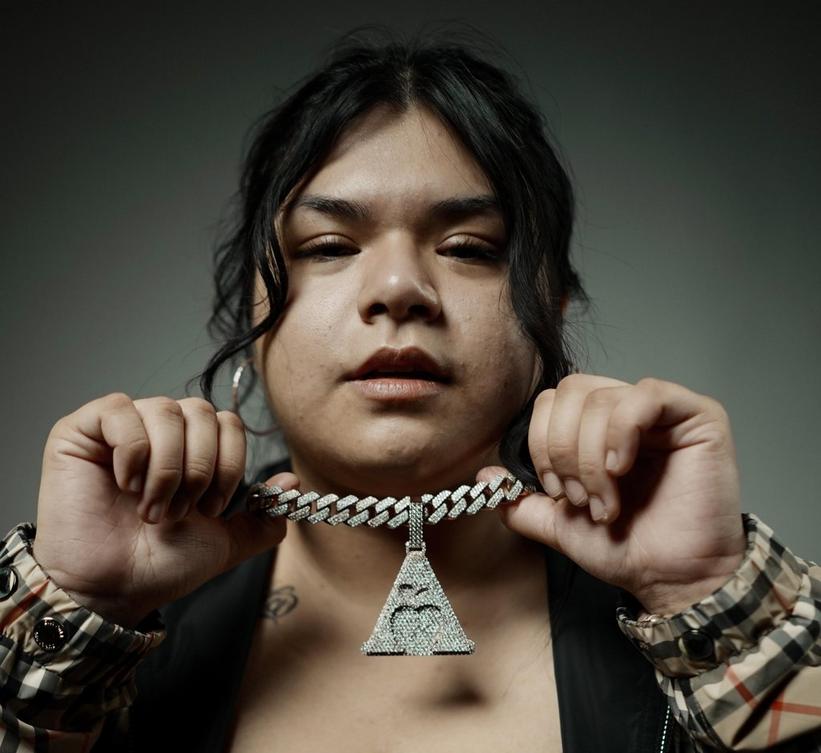 Lluvia Arámbula |  Photo by Barf
Her first musical loves were Sierreño and corridos, but she didn't want to make the corridos tumbados. She preferred a more upbeat sound, writing and singing what she calls "corridos alterados'' that boast fast, word-packed flows. Strong, direct emotions play into her music's power, offering inspiration "about, going forward, never stopping."
Arámbula has also become a model for young women. "Girls ask me for stuff about my life so that they can do essays about me in school!" she adds.
And for Arámbula, going forward in the Regional Mexican genre also means ignoring the critiques. As she entones in her song " "La Reina," (The Queen), "Criticism is raining down, but that won't make me stop following my dreams."
Ivonne Galaz, also 19, hails from Ciudad Obregon, the second-largest city in the state of Sonora and  the second most violent city in the world. The state also has one of the highest rates of femicide in the land, so it is no surprise that Galaz is a vocal defender of women's rights. In 2022,  Galaz released a tribute corrido, "Vanessa Guillen" in honor of the Latina U.S. Army soldier slain by a male soldier (The song was also included in the Netflix documentary on Guillén's life).
Galaz grew up back and forth between Mexico and the U.S., but notes she is "100 percent Mexican." Galaz is the first female signee to Rancho Humilde, the record label responsible for the ascent of many of regional Mexican's stars, including corridos star Natanael Cano. The first song she ever wrote, 2019's "Golpes De La Vida," was recorded with Cano and now has more than 5.5 million views on YouTube. In 2021, Galaz released her first studio album, Voy En Camino.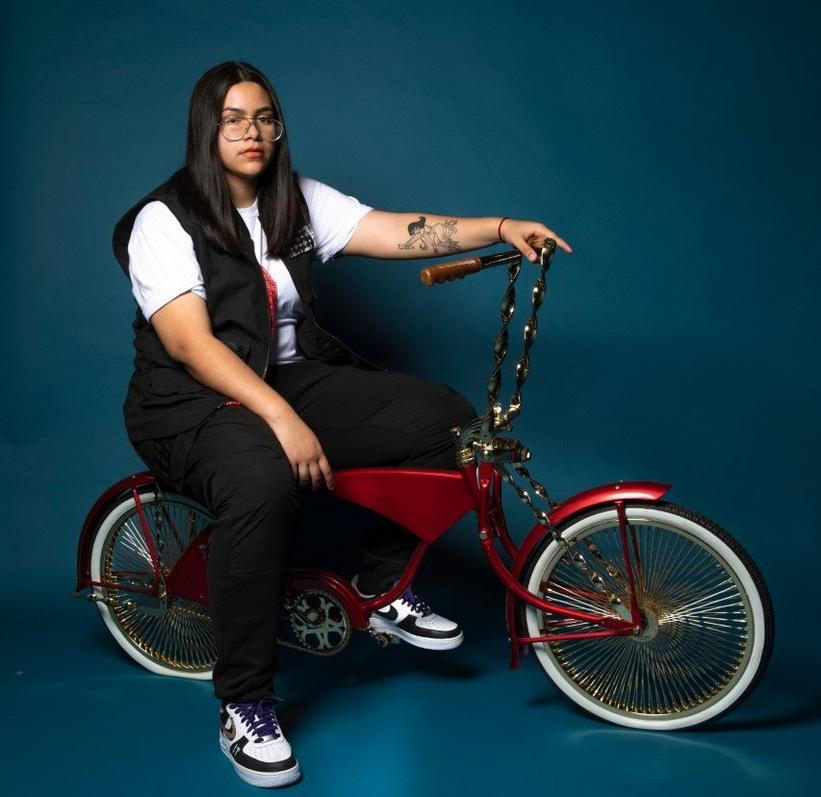 Ivonne Galaz | Courtesy of Rancho Humilde
Galaz's commitment to inclusivity appears throughout her music performances, where she switches pronouns in songs to make all feel welcome. "If you tell me, 'I don't feel comfortable with you identifying me as a woman', I respect who you are and will never disallow your rules, how you dress, how you feel," she says.
Galaz also shrugs off criticism that she dresses like a man. "I'm not all about the little dresses," she says. "Girls told me on tours, that thanks to me, they took courage to dress the same way." 
The trio Conexion Divina's hashtags on social media tell their story succinctly and elegantly, indicating: their three instruments  #bajoloche #requinto #guitarra, musical philosophy #mujeresqueinspiran #grupodemujeres (women that inspire, womens' band), and the importance of representing Mexico #musicamexican #vivamexico #regionalmexicano.
Liz Trujillo, Sandra Calixto, and Ashlee Valenzuela are 18, 20 and 23 years old and grew up in California, Texas, and Arizona, respectively. Conexión Divina released their debut album, Tres Mundos, in April. The trio is the first ever all-women Gen Z Sierreño group, and the first Sierreño group to perform at the 2023 Coachella Valley Music and Arts Festival.
They met online and moved to L.A. where Trujillo was based, to make music together.  As they explain on Zoom from L.A, they took their name in part from "Mujeres Divinas" (Divine Women), sung by the legendary Vicente Fernandez. But they didn't want to be "like the cringey mujeres divinas," and they also wanted to make note of the online origins of their musical bonds, hence, the divine connection.
Self-taught musicians, they quickly realized that the regional Mexican music they loved was "all guys, no girls," says Valenzuela. They were often not taken seriously, but never let this hold them back.
The motifs on their guitars express their boundary-breaking perspective, with each instrument wrapped for each artist in their favorite color and something that represents them. Valenzuela chose the image of Poison Ivy for her guitar because "she empowers women in a different way. Because for me, she's a bisexual character, and I really related to her." Trujillo chose Ellie from the video game "The Last of Us," because as a gay character, "[Ellie] is just like everything that I aspire to be." The pink motifs on Calixto's guitar represent her femininity. "[I'm] the more girly one," she says.
The young women interviewed for this piece note the pushback for their choice of genre — especially, but not exclusively, from Mexico's more traditional audiences. But they are not without role models.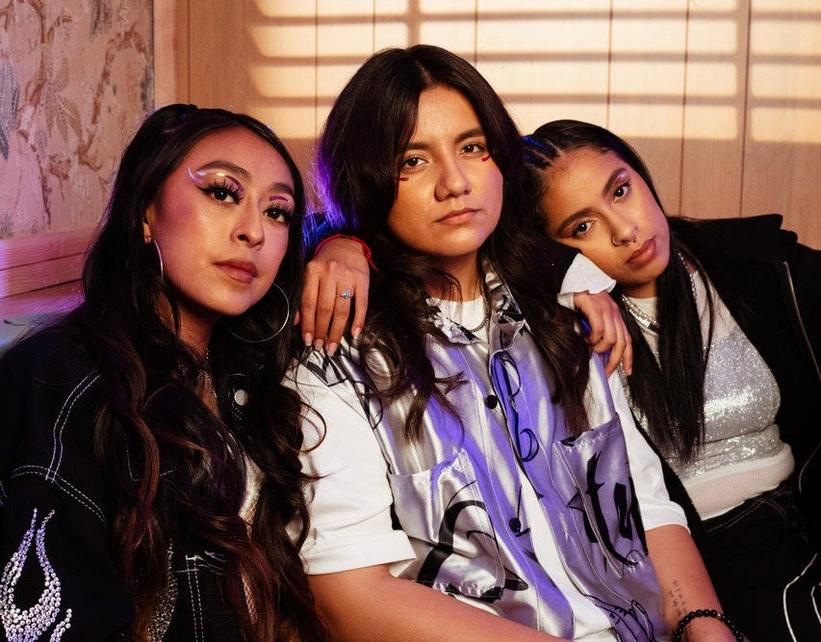 Conexión Divina | Camila Noriega 
Rather, they further the musical path first forged by two female regional Mexican singers, who were born within a year of each other on either side of the border in the early 20th century: Texas' Lydia Mendoza, whose "Mal Hombre" sang of a man who abandoned her (but hardly from a position of weakness), and ranchera diva Chavela Vargas,  who came out at age 81.  Both of these fierce artists left their mark on their genres and broke molds limiting women artists. 
Mendoza shaped Tejano music and was first the genre's female icon. In 1982, she became the first Texan to be awarded the National Endowment for the Arts' National Heritage Fellowship Lifetime Achievement. Vargas, a globally beloved, pivotal figure in Mexican music and icon in the Spanish-speaking LGBTQ community, changed Mexico's ranchera music with her unique interpretation and performance style.
This new generation of female regional Mexican musicians also noted the pioneering influence of Jenni Rivera, the fierce Paquita del Barrio, Gloria Trevi, Latin music's first female rock star, Mexican no-holds barred singer Ana Gabriel, and beloved borderlands songstress, Selena. Collectively, they upended expectations for women in Latin music, while appealing to ever-broadening audiences — a trend the Gen Z regional Mexican artists are continuing today.
Using their music as an instrument to build the future, they express and foreground a binational, bicultural identity that has no need for the approval of the male gaze. In the lyrics of her anti-femicide song, "Ni Una Más" (Not One More), Galaz rejects a saying common to several Spanish-speaking lands, "Calladita te ves más bonita," or "You look cuter with your mouth shut." As she entones in another of her songs, "Empoderada,"  "That woman cannot be stopped. She knows what she is worth, always empowered."  
Lupita Infante On Honoring Pedro Infante's Legacy & Moving Mariachi Forward With 'Amor Como En Las Películas De Antes'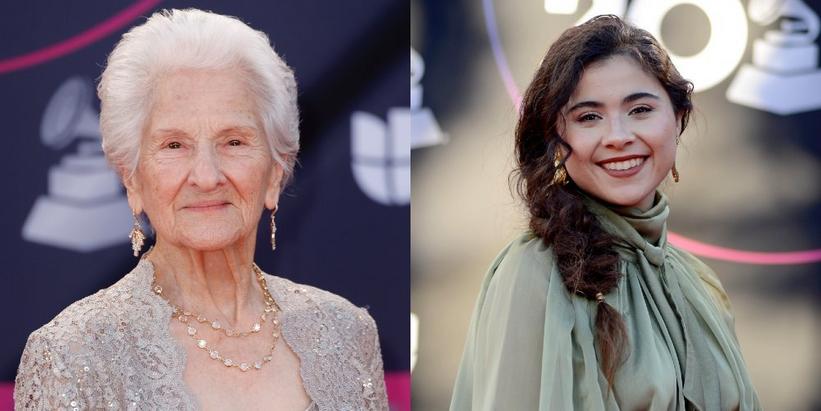 (L-R) Angela Alvarez, Silvana Estrada
Photos (L-R): Frazer Harrison/Getty Images, Mindy Small/WireImage
news
2022 Latin GRAMMYs: Angela Alvarez & Silvana Estrada Tie For Latin GRAMMY For Best New Artist
Angela Alvarez and Silvana Estrada have tied for the Latin GRAMMY for Best New Artist at the 2022 Latin GRAMMYs.
GRAMMYs
/
Nov 18, 2022 - 03:07 am
Angela Alvarez and Silvana Estrada jointly won the Latin GRAMMY for Best New Artist at the 2022 Latin GRAMMYs.
Sofía Campos, Cande y Paulo, Clarissa, Pol Granch, Nabález, Tiare, Vale, Yahritza y Su Esencia, and Nicole Zignago were the other nominees in the prestigious category.
At age 95, Alvarez made history as the oldest musician to be nominated for Best New Artist at the Latin GRAMMYs. At 25, Estrada received a nomination for Best Singer-Songwriter Album in addition to her Best New Artist win.
As the artists shared the stage and gave their moving acceptance speeches, the audience gave a standing ovation.
Check out the complete list of winners and nominees at the 2022 Latin GRAMMYs.