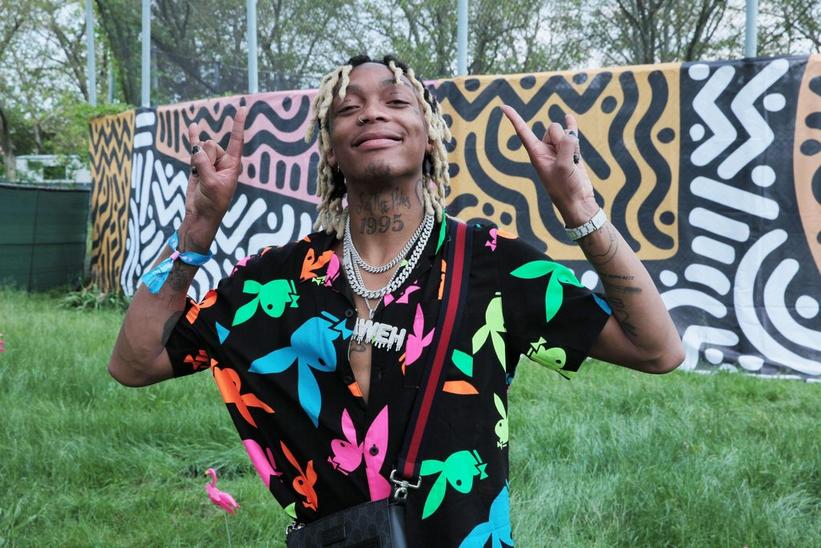 news
Rising Artist Tyla Yaweh On Performing At Gov Ball, Going From Being Homeless To Touring With Post Malone & More
The Recording Academy caught up with the dynamic artist backstage at Governors Ball the day of his birthday to ask him about his rise and more
GRAMMYs
/
Jun 1, 2019 - 05:20 am
Want to know what it's like to go from being basically homeless, living in your car in Los Angeles, to touring the country with
Post Malone
? Just ask Tyla Yaweh, the rising charismatic artist from Orlando, Fla. who got signed to Malone's label after making his move to the City of Angels. When
asked
how he classifies his music, Yaweh doesn't. It's the kind of music that doesn't fit in any one genre box, he says.
And there is no better proof than in his debut album,
Heart Full Of Rage,
which features the highly streamed singles "High Right Now" and "Gemini." Infuenced by artists from
Jimi Hendrix
to
Lil Wayne
, Yaweh, whose love of fashion doesn't go unnoticed either, brings together his love for hip hop and rock organically.
We caught up with the the rising rap star backstage at Governors Ball in New York City on the day of his birthday to talk about what went into Heart Full Of Rage, where he gets his wild style from, and how he's spending his birthday tonight in NYC (hint: it involves bottle service).
Tyler, thanks for taking the time. What's your impression of Governors Ball so far?
I don't know what to expect yet so I'm just out here living the moment and enjoying every second. It's a beautiful day. Hopefully, we don't get rained on, and I'm here interviewing with you guys right now, with the GRAMMYs, so it's cool.
I have to start with A Heart Full Of Rage, your debut album. How long was this in the making? Is this your whole life in one album?
I've been working on it for about like two years, but it was like, we had so many records, so we just put the first 10 records that I felt comfortable with and put them in one project, so it was cool. Took a minute to put it together and structure it the right way.
You've had a crazy ride, man. You were living in your car in Los Angeles. Now you're touring with Post Malone. That's a transformation that not a lot people see in the music. What has that journey taught you?
I learned to just stay humble and just enjoy every little moment in life. Like, no matter what is, I appreciate the small things, the big things. I just love life and I love humans. That's all I do, I just appreciate life because I couldn't be here today, I wouldn't be here today, if I didn't just go through all those moments.
You teased Heart Full of Rage 2 on Twitter. Can you tell us any update? What are you working on?
Man, I can't say nothing. You guys are trying to get me to tell them myself, bro. It's coming, it's coming though. I've been working on it right when I got off tour, I started working on it again. Some was done already.
I got to ask you about your style influences, because you got style, man.
I got my Hugh Hef recipe, Hugh Hefner. I got him going on. And it's my birthday, so I feel like a Playboy. I just love dressing in fashion, and it makes you feel good every day. Whatever you wear, just express yourself through clothes. So that's how I do it.
What does Tyla Yaweh do on his birthday in New York City? What's that party?
What I do is, I go to the club and order 24 bottles of Belaire.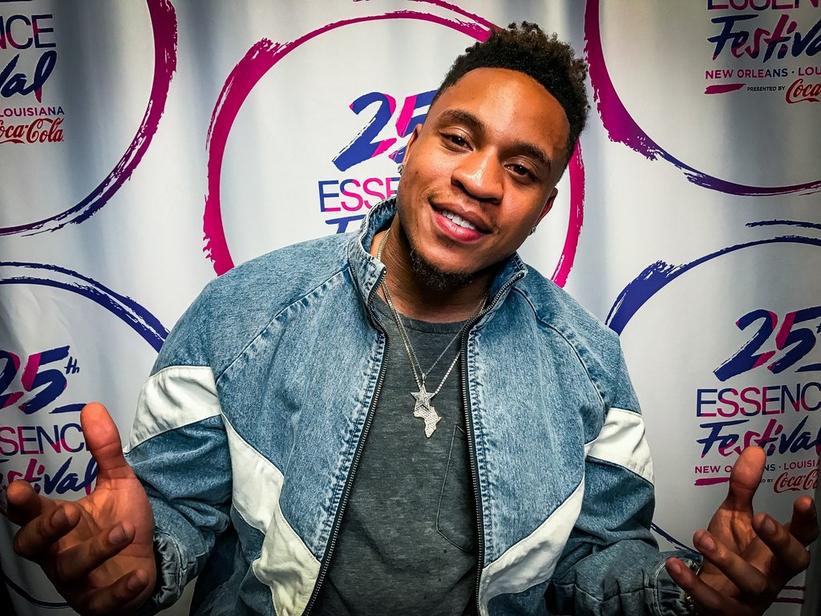 news
Rotimi On Performing At ESSENCE Fest, Growing Up African-American & More
The Nigerian-American singer and actor sat down with the Recording Academy to talk about what inspired his latest album, 'Walk With Me'
GRAMMYs
/
Jul 8, 2019 - 10:04 pm
In 2015, Rotimi stepped into the New Orleans Superdome for the first time to experience the magic of ESSENCE Fest. Four years later, in 2019, the "Love Riddim" singer returned to the celebration as a performer, something he said was spoken into existence.
"Last year me and my manager had a conversation and I said, 'Listen, I'm going to be on the [ESSENCE] mainstage this year. 365 days later, we did it," Rotimi told the Recording Academy at the 25th annual ESSENCE Fest.
Rotimi, also an actor on Starz' "Power," has evolved since his last album, 2017's Jeep Music, Vol.1. The singer said he really hit home with its follow-up, the recently released Walk With Me, a project he worked hard for, putting in hours in the studio after filming on set.
"Walk With Me is the first time I actually felt like I was giving myself as an artist, and personally I feel like with everything else I have going on I wanted to show people that this is really what I do," he said. "I wanted people to understand who Rotimi is, who Rotimi was before, who I want to be and just understand my growth and the journey and my passion for what I do."
Part of why the album felt like such a representation of him is because it embodies beats of his African roots, something he said was very present growing up Nigerian-American.
"I grew up with a lot of Fela Kuti and I grew up with Bob Marley," he said of his musical roots. "But I also grew up with Carl Thomas and Genuine and Usher, so there was a genuine mixture of who I am and what I've grown up to listen to. The actual Walk With Me project was a mixture of influences of Akon and Craig David."
Mumu Fresh On What She Learned From Working With The Roots, Rhyming & More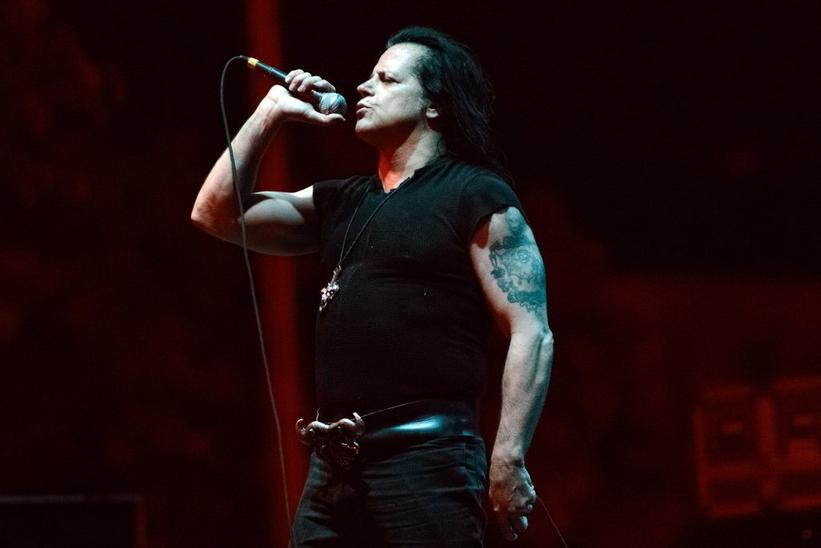 Photo: Daniel Boczarski/Getty Images
news
Original Misfits Unleash One Night Only L.A. Reunion Show
Dark punk legends to play first show with Glenn Danzig and Jerry Only since last year's Riot Fest reunion
GRAMMYs
/
Aug 22, 2017 - 05:28 am
There's big news today for punk-rock fans aware that the Misfits made much more than just T-shirts.
The massively influential punk band announced a special show touted as the "only 2017 performance in this world… or any world" and billed as "The Original Misfits" in Los Angeles at the Forum on Dec. 30.
This will be the first Misfits show featuring original singer Glenn Danzig and original bassist Jerry Only with long-time guitarist Doyle Wolfgang von Frankenstein since the band reunited for a pair of Riot Fest appearances in Chicago and Denver in 2016. Last year's Riot Fest gigs, which featured drummer Dave Lombardo, marked the first time in 33 years the original Misfits members played together.
"OK Los Angeles, you've waited almost 35 years for this, here's your chance to see the "Original Misfits" in this Exclusive L.A. only performance." said Glenn Danzig. "No Tour, No BS, just one night of dark metal-punk hardcore brutality that will go down in the history books. See you there."
Tickets for this "one night only" show go on sale Friday, August 25.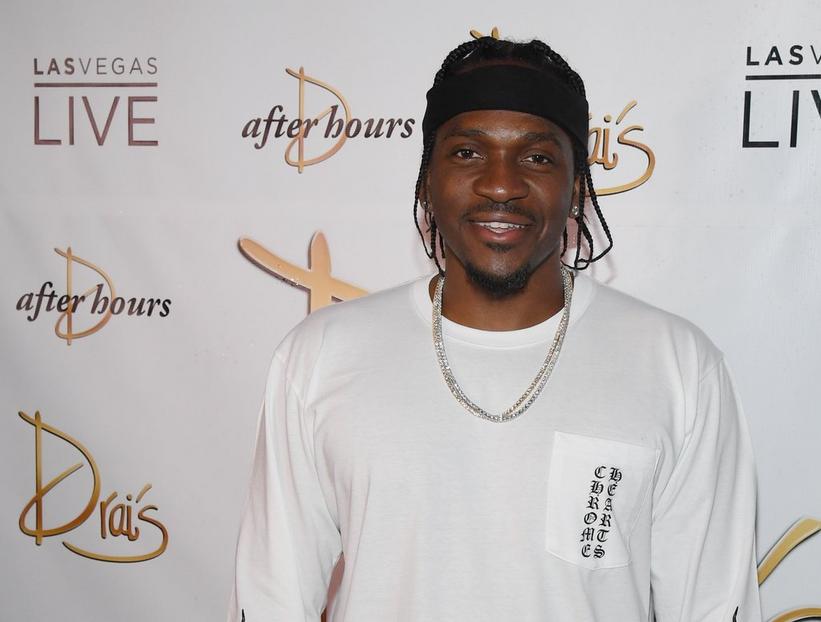 Photo: Ethan Miller/Getty Images
news
Pusha T Announces Daytona Tour, Drops "If You Know You Know" Video
The rapper will hit the road across the U.S. in support of his recently released, Kanye West-produced album
GRAMMYs
/
Jun 21, 2018 - 06:04 pm
Pusha T has officially announced dates for his 2018 Daytona Tour. The Former Clipse rapper will hit the road for a 22-date U.S. tour in support the Kanye West-produced album launching in Denver on July 21 and wrapping up in Oakland, Calif. on Oct. 13. In addition to the tour announcement, Pusha also dropped a video for the lead-off track from Daytona, "If You Know You Know," directed by Shomi Patwary.
The 2018 Daytona Tour will make stops in Detroit, Chicago, Boston, Dallas, Phoenix, Los Angeles, and more. The Bronx-born rapper will bring along Valee and Sheck Wes as opening acts.
Daytona was released on May 25 as the first project of Kanye West's "Wyoming Sessions." Four of the album's songs have cracked the Billboard Hot 100 including "Infrared," "If You Know You Know," "The Games We Play," and "What Would Meek Do" featuring West. The album also debuted at No. 3 on the Billboard 200.
A full list of dates for the 2018 Daytona Tour, along with ticket information, can be found via LiveNation's website.
Catching Up On Music News Powered By The Recording Academy Just Got Easier. Have A Google Home Device? "Talk To GRAMMYs"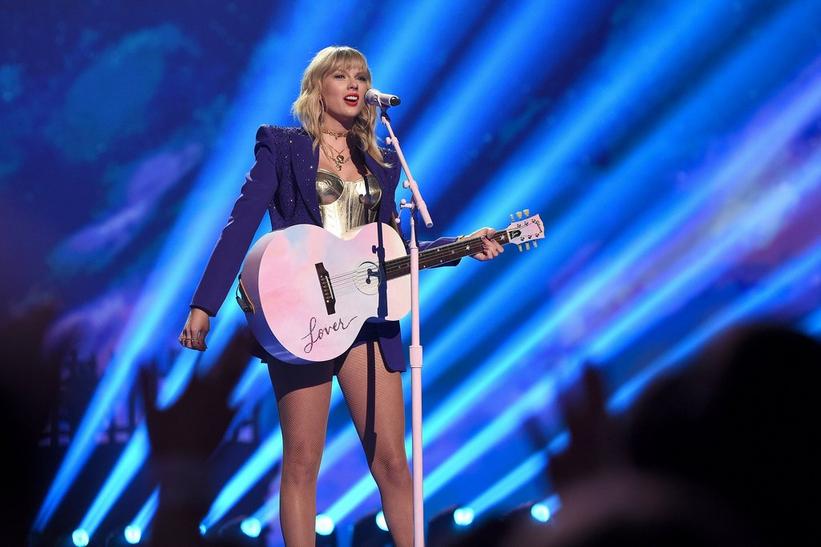 Photo: Dimitrios Kambouris/VMN19/Getty Images
news
Taylor Swift Plots 2020 World Tour With U.S. Dates For Lover Fest East & West
Following dates in Europe and South America, Swift will land in the U.S. for Lover Fest East and West, where the pop star will open Los Angeles' brand new stadium
GRAMMYs
/
Sep 18, 2019 - 02:38 am
Taylor Swift will be spreading the love in support of her hit album Lover.in 2020, but it may or may not be in a city near you. The GRAMMY winner announced plans for her summer 2020 tour in support of her seventh studio album, including two shows each in Foxborough, Mass. and Los Angeles for Lover Fest East and West respectively as the only four U.S. dates announced so far.
The Lover album is open fields, sunsets, + SUMMER. I want to perform it in a way that feels authentic. I want to go to some places I haven't been and play festivals. Where we didn't have festivals, we made some. Introducing, Lover Fest East + West! https://t.co/xw6YMN38WE pic.twitter.com/IhVPQ8DMUG

— Taylor Swift (@taylorswift13) September 17, 2019
The tour kicks off in Belgium on June 20 and hits festivals in seven European countries before heading to Sao Paulo, Brazil on July 18 then heading to U.S. Swift will then present Lover Fest West with back-to-back Los Angeles July 25 and 26 at the newly named SoFi Stadium. The concerts will serve as the grand opening of the much-anticipated NFL venue. The tour will wrap a double header at Gillette Stadiuim in Foxborough July 31 and Aug 1
"The Lover album is open fields, sunsets, + SUMMER. I want to perform it in a way that feels authentic," she tweeted. "I want to go to some places I haven't been and play festivals. Where we didn't have festivals, we made some. Introducing, Lover Fest East + West!"
Lover was released Aug. 23 and debuted at No. 1 on the Billboard 200. Her sold-out tour for her previous album, 2017's Reputation, was the highest grossing U.S. tour ever, breaking her own record.
Tickets for the new dates go on sale to the general public via Ticketmaster on Oct. 17.