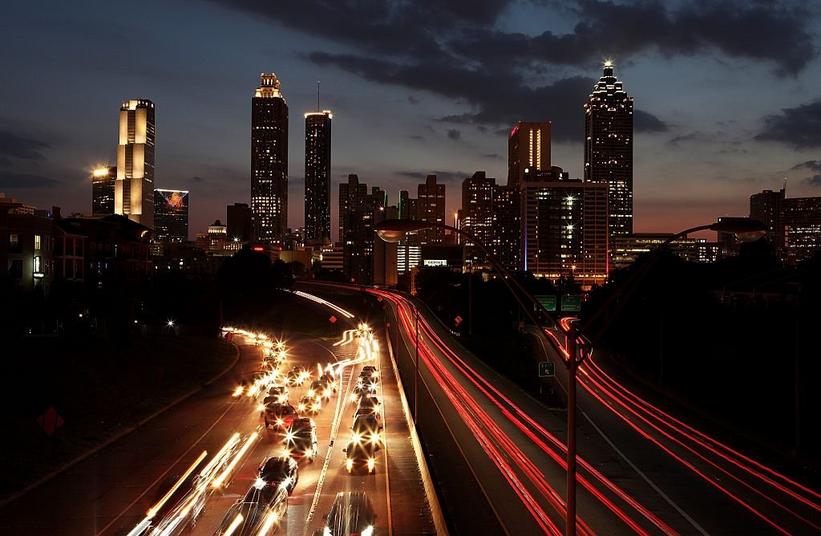 Photo By Raymond Boyd/Getty Images
news
Resources For Music Creators & Professionals Affected By COVID-19: South Region
The Recording Academy's Memphis, Nashville, Florida and Atlanta chapters are committed to sharing resources for music creators and professionals affected by the coronavirus/COVID-19 pandemic
GRAMMYs
/
Mar 20, 2020 - 01:24 am
In the current Coronavirus/COVID-19 pandemic, music creators and many of the professionals who support them have been greatly affected. The Recording Academy's Memphis, Nashville, Florida and Atlanta chapters are committed to creating, amplifying, and sharing resources that will provide some form of comfort.

While The Academy's MusiCares has set up a COVID-19 Relief Fund available as a safety net for music creators in need, below you will find resources available to those in the music community who live within states that make up the Academy's South Region. Please visit regularly for updates.
FLORIDA
III Points Miami Artist Initiative
III Points has created the III Points Miami Artist Initiative, in Partnership with ICA Miami, to give back to Miami artists who continue to drive the scene to new heights. Together, III Points and ICA Miami will provide financial assistance to artists and musicians experiencing uncertainty at this time.

GEORGIA

Georgia Department of Labor Unemployment Assistance
Georgia's Unemployment Insurance (UI) program provides temporary income for workers who are unemployed through no fault of their own and who are either looking for another job, have a definite recall to their jobs within six weeks of the last day worked, or are in approved training. The funding for unemployment insurance benefits comes from taxes paid by employers. Workers do not pay any costs. Eligibility for benefits is determined based on past wages, reason for job separation, and availability and job search requirements. Claims are effective on the date they are filed and are not retroactive to the last day worked.
Garrie Vereen Memorial Emergency Relief Fund
Established by musician-focused suicide prevention organization Nuçi's Space in Athens, Georgia; this fund aims to support musicians, artists, crew, venue and bar employees. The goal is to help those who will be hit the hardest by the economic shut-down and not eligible for assistance through traditional channels.
Georgia State Unemployment Insurance
Georgia residents can submit an application for unemployment benefits here.
Atlanta Community Food Bank
The Atlanta Community Food Bank partners with a network of 700 nonprofit food pantries and meal programs in 29 counties. A list of pantries and programs will come up with contact info. It is recommended that persons call ahead to find out the pantry's hours and the zip codes that they serve. Some of the partners only serve people who reside in their zip code while others serve beyond their zip code.
HomeSafe Georgia – Free Mortgage Payment Assistance
HomeSafe Georgia is operated by the State of Georgia. Applications will not be accepted after Tuesday, March 31, 2020. Due to limited funding not all applicants will receive funding.
MISSOURI
St. Louis Arts and Music Fund
Created by Ben Majchrzak (Native Sound Recording), this fund seeks to help artists in need in the St. Louis, MO community. Donations will go directly into the hands of those that we are helping to aid them with rent, mortgage, groceries, utilities, etc.
NORTH CAROLINA

NC Artist Relief Fund
This fund has been created to support creative individuals who have been financially impacted by gig cancellations due to the outbreak of COVID-19. 100% of donated funds will go directly to artists and arts presenters in North Carolina. Musicians, visual artists, actors, DJs, dancers, teaching artists, filmmakers, comedians, and other creative individuals and arts presenters are experiencing widespread cancellations due to this global pandemic. Many North Carolina artists rely on markets, performances, classes, and exhibitions in order to pay the bills directly aligned with their costs of living.
Durham Artist Relief Fund
Durham-based artists, arts presenters and arts venues in need of funds due to coronavirus-related cancellations can apply for financial assistance, with priority given to BIPOC artists, transgender and non-binary artists and disabled artists.
LOUISIANA
New Orleans Business Alliance Relief Fund
As a result of the anticipated local economic impact of COVID-19, the New Orleans Business Alliance (NOLABA) is setting up a relief fund to meet the needs of gig economy workers (musicians, arena workers, and festival production staff) who have been directly impacted via loss of income. NOLABA has committed $100,000 to initiate the fund, with a goal of increasing the fund assets to a minimum of $500,000.
Culture Aid Nola
Culture Aid Nola (CAN) is group of organizations that advocate for hospitality and culture workers. CAN is working with multiple restaurants, management groups, suppliers and chefs to provide access to healthy food for out of work service and entertainment workers. CAN also assists with Medicaid access navigation, and advocacy for cultural groups.
The Jazz & Heritage Music Relief Fund
The New Orleans Jazz & Heritage Foundation, the non-profit organization that owns the New Orleans Jazz & Heritage Festival, has established this fund as a statewide relief fund to support Louisiana-based musicians who have lost income amid the COVID-19 pandemic.
TENNESSEE
Nashville COVID-19 Response
The Metropolitan Government of Nashville has created a website to help local citizens understand the disease, answer questions and provide information on available resources.

Opry Trust Fund
The Opry Trust Fund provides financial assistance in time of extraordinary need, emergency or catastrophe to individuals who are or have been employed full time in a facet of the country music industry (i.e. performer, songwriter, publisher, radio, session musician, etc.). The Opry Trust Fund is not able to assist in situations of financial need that result solely from lack of employment, poor sales and/or poor business practices. The Opry Trust Fund accepts referrals from individuals within the country music community, including Opry members, as well as from other charitable organizations, such as MusiCares.
Music Export Memphis
Music Export Memphis has started a COVID-19 Emergency relief fund for local musicians who have lost income because of cancellations due to the coronavirus pandemic. To qualify, those applying must be a musician who lives in Memphis and can provide some proof of lost income from COVID-19.
Nashville Musicians AFM Local 257
Members of the Nashville chapter of the American Federation of Musicians (AFM) have access to its Local 257 Emergency Relief Fund for financial assistance, as well as access to group health insurance through Sound Healthcare.
Nashville UNITED WAY COVID-19 Response Fund
This more than $1 million fund, housed by United Way of Greater Nashville and chaired by former Senator Dr. Bill Frist, will deploy resources to community-based organizations. Funding decisions will be made by an advisory committee including former Sony Music Nashville CEO Joe Galante.
GRATITUNES
Say "Thank You" to the local doctors, nurses, and staff of Vanderbilt University Medical Center with a song.
GENERAL RESOURCES:
Crew Nation
Live Nation has committed $10 million to Crew Nation – contributing an initial $5 million to the fund, then matching the next $5 million given by artists, fans and employees dollar for dollar. Crew Nation is powered by Music Forward Foundation, a charitable 501c3 organization that will be administering the fund.
NEW MUSIC SOLIDARITY FUND
The New Music Solidarity Fund is designed to help new/creative/improvised music freelancers whose livelihood has been threatened as a result of performances which have been canceled during the COVID-19 crisis.

Coronavirus (COVID-19): Small Business Guidance & Disaster Loans
The U.S. Small Business Administration notes small business owners in the following designated states are currently eligible to apply for a low-interest loan due to Coronavirus (COVID-19): California, Connecticut, Delaware, the District of Columbia, Florida, Georgia, Indiana, Maine, Massachusetts, Montana, Nevada, New Hampshire, New Jersey, New Mexico, North Carolina, Rhode Island, Utah, and Washington.

Creative Capital's List of Arts Resources During the COVID-19 Outbreak
Creative Capital has created a list of resources for artists working in all disciplines, as well as arts philanthropists, and arts professionals.

Foundation for the Contemporary Arts Emergency Fund
The Foundation for Contemporary Arts has created a temporary fund to meet the needs of artists who have been impacted by the economic fallout from postponed or canceled performances and exhibitions. For as long as the foundation's Board of Directors determines it is necessary and prudent to do so, the Foundation will disburse $1,000 grants to artists who have had performances or exhibitions canceled or postponed because of the COVID-19 virus.

Jazz Foundation of America
The Jazz Foundation's Musicians' Emergency Fund provides housing assistance, pro bono medical care, disaster relief and direct financial support in times of crisis.

Rauschenberg Emergency Grants Program
New York Foundation for The Arts has partnered with the Robert Rauschenberg Foundation to administer a new emergency grant program that will provide one-time grants of up to $5,000 for medical emergencies. The grants are available to visual and media artists and choreographers who are U.S. citizens or permanent residents in the United States, District of Columbia, or U.S. Territories.

SAG-AFTRA Foundation COVID-19 DISASTER FUND
The SAG-AFTRA Foundation and the SAG-AFTRA Motion Picture Players Welfare Fund (MPPWF) have created the COVID-19 Disaster Fund that is now available to eligible SAG-AFTRA members who have been impacted by this pandemic.

Sound Girls
Sound Girls, an organization that supports women working in professional audio and music production, is compiling a list of resources to utilize during this forced downtime and unemployment. From best business practices, career development, continuing education, and side hustles to get you through this trying time.
Sweet Relief Musicians Fund
Sweet Relief Musicians Fund provides financial assistance to all types of career musicians and music industry workers who are struggling to make ends meet while facing illness, disability, or age-related problems.
Resources for Writers in the Time of Coronavirus
As writers, teachers, publishers, and booksellers in local, national, and international communities "grapple with how to proceed in their creative, financial, professional, and personal lives during this time of uncertainty," POETS & WRITERS has compiled a list of resources.

Queer Writers of Color Relief Fund
Started by Luther Hughes, founder of Shade Literary Arts, this relief fund seeks to "help at least 100 queer writers of color who have been financially impacted by the current COVID-19. Priority will be given to queer Trans women, and queer disabled writers of color. The minimum disbursement is $100, and the maximum is $500.
The New Music Solidarity Fund
This fund is an artist-led initiative that aims to grant emergency funding to musicians impacted by COVID-19. The Fund has raised over $130,000, primarily from fellow musicians, composers, and music professionals. At least two hundred and sixty, $500 emergency assistance grants will be made available to applicants who meet the criteria.
American Guild of Musical Artists Relief Fund
Any AGMA member in good standing is invited to apply for financial assistance under the AGMA Relief Fund, which has temporarily doubled the amount of assistance available to those in need during the coronavirus pandemic.

AudioAssemble.com Online Resources For Musicians< br / > The website has compiled a list of online remote opportunities that are available for U.S.-based musicians during the COVID-19 outbreak. Their financial resources page has short-term and long-term job opportunities, as well as governmental resources to help musicians generate revenue.
Coronavirus: Resources for Property Owners
National Association of Realtors has compiled an online hub of resources for property owners impacted by the global pandemic

The Creator Fund
The fund covers up to $500 per creator to help cover medical, childcare, housing or grocery needs.
Federal Housing Finance Agency's Mortgage Help for Homeowners Impacted by Coronavirus (COVID-19)
Fannie Mae, Freddie Mac (the Enterprises) and the Federal Home Loan Banks are taking steps to help people who have been impacted by the coronavirus. If your ability to pay your mortgage is impacted, and your loan is owned by Fannie Mae or Freddie Mac, you may be eligible to delay making your monthly mortgage payments for a temporary period
Feeding America
The Feeding America nationwide network of food banks secures and distributes 4.3 billion meals each year through food pantries and meal programs throughout the United States and leads the nation to engage in the fight against hunger.
HART Fund (Handy Artists Relief Trust)
The Blues foundation's fund helps underinsured or uninsured blues musicians and their families in financial need due to a range of health concerns.

THE INNER LIGHT CHALLENGE
The Material World Foundation, created by George Harrison in 1973, is today donating $500,000 to the MusiCares COVID-19 Relief Fund, Save the Children, and Medecins Sans Frontieres (Doctors Without Borders) charities, which are providing much needed aid and care during this COVID-19 pandemic. For every person that shares their own "Inner Light" moment on social media using the hashtag #innerlight2020, the MWF will give another $1 to help those affected by COVID-19 (up to $100k.)
Harpo Foundation Visual Arts Grant
This grant provides direct support to under-recognized artists 21 years or older. Amount awarded can be up to $10,000. Application deadline is May 1, 2020
MORE RESOURCES
Resources For Music Creators & Professionals Affected By COVID-19: East Region
Resources For Music Creators & Professionals Affected By COVID-19: West Region
Recording Academy And MusiCares Establish COVID-19 Relief Fund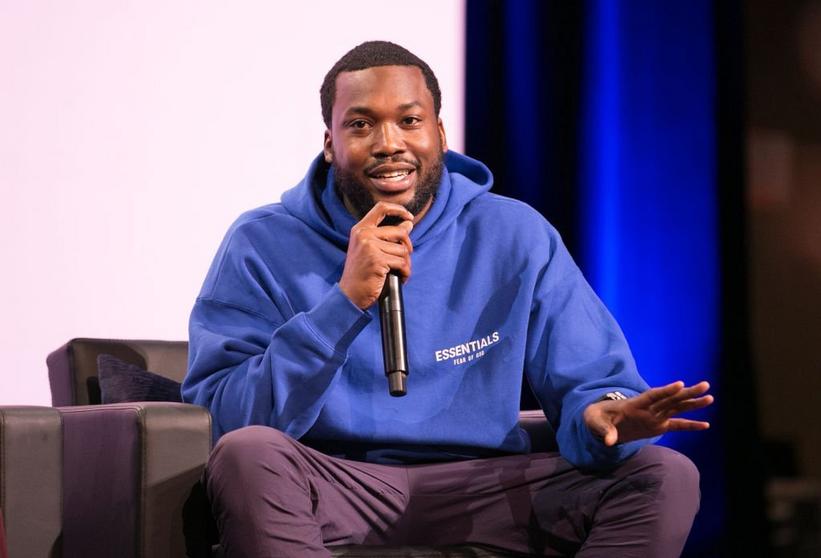 Photo: Brian Stukes/Getty Images
news
Jay-Z And Meek Mill's REFORM Donates Surgical Masks To Vulnerable Prison Population
The Centers for Disease Control and Prevention says correctional facilities are particularly vulnerable places for COVID-19 to spread
GRAMMYs
/
Apr 7, 2020 - 05:01 am
Jay-Z and Meek Mill's criminal justice reform organization REFORM has donated roughly 100,000 surgical masks to correctional facilities including in the states of New York, Tennessee and Mississippi.
The organization said it donated 50,000 masks to New York City's Rikers Island Correctional Facility, 40,000 masks to the Tennessee Department of Correction and 5,000 to Mississippi State Penitentiary. Spin reports that an additional 2,500 masks were sent to a Rikers medical facility.
The Centers for Disease Control and Prevention says correctional facilities are particularly vulnerable places for COVID-19 to spread.
"Incarcerated/detained persons live, work, eat, study, and recreate within congregate environments, heightening the potential for COVID-19 to spread once introduced," according to the CDC. Other vulnerabilities include the fact that incarcerated people, for the most part, can't leave and, depending on the size of the facility, space for someone to medically isolate could be limited.
"We need to protect vulnerable people behind bars & GET THEM OUT!" REFORM said in a tweet. The organization sees this as a threat to public health and said on its website that it is working with experts and advocates "to develop a set of common-sense recommendations that would make us all SAFER."
They also announced on Twitter that they helped the South Carolina Department of Corrections locate 36,000 masks for their population.
Across the nation, COVID-19 cases have been popping up in correctional facilities, including North Carolina, Florida and Tennessee.
'Bitches Brew' At 50: Why Miles Davis' Masterpiece Remains Impactful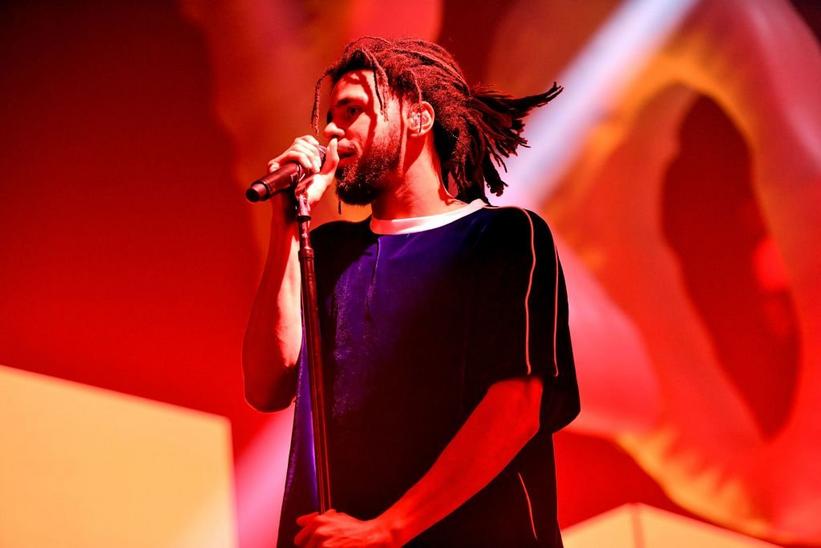 Photo: Scott Dudelson/Getty Images
news
Dreamville Festival 2020 Is Officially Canceled Due To COVID-19
The second annual music festival from J. Cole's Dreamville Records squad and friends was first postponed from April until August, and will now have to wait until 2021
GRAMMYs
/
May 19, 2020 - 02:27 am
Dreamville Festival has announced they are canceling their 2020 event due to public safety concerns caused by coronavirus. The second annual edition of the one-day music fest, hosted by J. Cole and his talent-filled Dreamville Records, was originally slated to take place on April 6 at Dorothea Dix Park in Raleigh, N.C., but was rescheduled to Aug. 29 after the pandemic struck the U.S.
Like countless other events that were set to take place this year, it will now have to wait until 2021. Dreamville says all 2020 ticket holders will be receive refunds soon.
Selena XXV - Veinticinco Años Tribute Concert Canceled Due To COVID-19
"After much deliberation and careful monitoring of the current situation, we have decided to cancel Dreamville Festival 2020. Although we originally hoped it would be possible to bring you the festival this August, the ongoing uncertainty regarding the COVID-19 pandemic has made this timeline no longer possible. This decision has been extremely difficult to make, but the safety of our fans, artists, and staff is always our top priority, and nothing will ever take precedence over your well-being," the organizers wrote in a statement shared across their social channels and on the fest's website.
The message also shared details on refunds, noting that all tickets purchased online will automatically be refunded to the original payment method, beginning this week. Fans who bought physical tickets from official points of purchase can request a refund here.
"Thank you for your patience and understanding as we navigate this. Please stay safe, healthy, and sane so we can reunite with you in 2021," the statement added.
Watch: J.I.D Talks Lollapalooza Debut, Working With J. Cole & Dreamville, New Music & More
According to Pitchfork, the debut Dreamville fest also faced unforeseen setbacks; it was originally set for Sept. 15, 2018 at Dorothea Dix Park but was pushed to April 6, 2019, due to Hurricane Florence. The 2019 event featured performances from Dreamville head Cole and labelmates J.I.D, BAS and Ari Lennox, as well as SZA, Big Sean, 21 Savage, 6LACK, Rapsody, Nelly and other heavy-hitters in hip-hop and R&B.
No artists have been revealed yet for the second edition of the fest.
The Dreamville squad earned their first two collective GRAMMY nominations at the most recent 62nd GRAMMY Awards; for Best Rap Album for the collaborative Revenge Of The Dreamers III and Best Rap Performance for one of its singles, "Down Bad." Cole earned a total of five nods, including for his work on that project, and took him his first GRAMMY win for his feature on 21 Savage's "A Lot."
Dreamville's Lute Drops New Single And Video, "GED (Gettin Every Dolla)"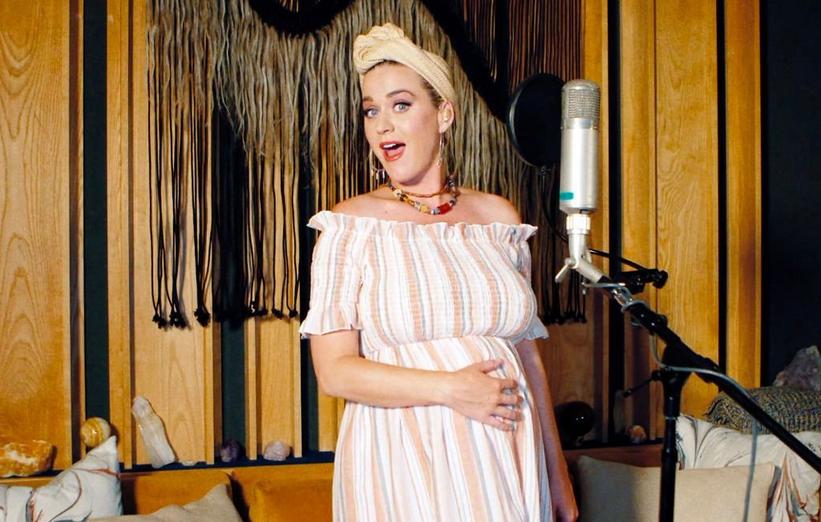 Photo: Getty Images/Getty Images
news
Houseparty's "In The House": Katy Perry, John Legend, Alicia Keys + More
The three-day livestream event taking place this weekend (May 15-17) will allow users to view performances and segments while chatting with friends in realtime
GRAMMYs
/
May 15, 2020 - 12:46 am
Houseparty, the face-to-face social video app, is bringing a star-studded lineup of performances, workouts and cooking lessons to its users, including appearances by Katy Perry, John Legend, Snoop Dogg, Alicia Keys and more than 40 other celebrities. The event, "In The House," will take place over the course of three days, beginning this weekend on Friday, May 15 and running through Sunday, May 17.
Per Rolling Stone, the event's programming will see a live performance of Perry's unreleased track "Daisies," slated to be released on Friday, May 15, in addition to sets by Legend, Chvrches and others. The program will also feature special cooking lessons on unique recipes provided by Snoop Dogg, 2 Chainz and Zooey Deschanel. Alicia Keys will also host a karaoke session and lead a 30 minute at-home workout. The full lineup and event schedule are available here.
Read More: How To Use Music Techniques To Prepare Healthy Food
The three-day event will allow those who tune in to enjoy free performances from the comfort of their homes, and they'll be able to chat and interact with friends via the app all in real time. In a statement to Variety discussing the program, Houseparty CEO and co-founder Sima Sistani said "We are bringing back appointment viewing… to capture that feeling of sitting on the couch for that special show with your family or friends on a Friday night."
Houseparty is available to download for free on iOS and Android devices, as well as online where users can tune in to stream the live event. Each segment will air again 12 hours following its original stream for those who may have missed the original broadcasts.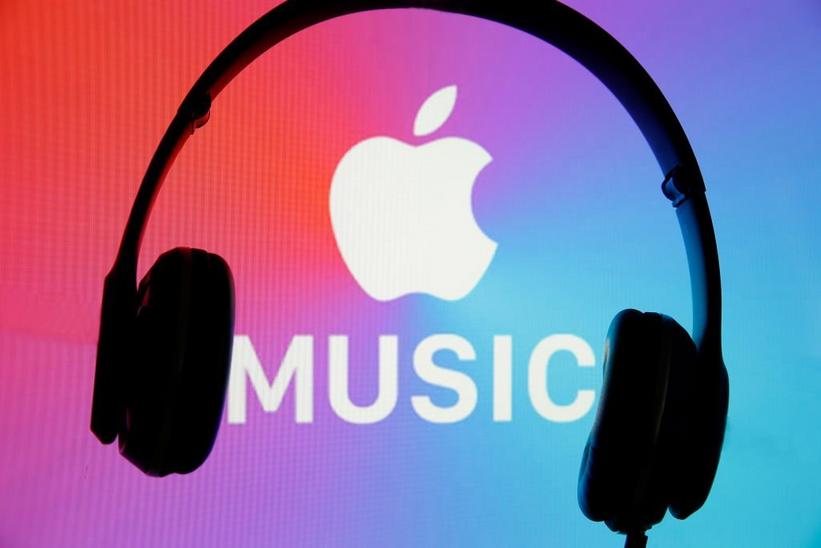 Photo by Chesnot/Getty Images
news
Apple Music Launches $50 Million COVID-19 Royalty Fund For Indie Labels
The streaming giant is looking to create stability via advanced payments for independent labels and artists during times of uncertainty
GRAMMYs
/
Apr 9, 2020 - 12:18 am
As the COVID-19 pandemic continues to propose a ripple effect of financial woes and future questions for artists, musicians and the music industry altogether, Apple Music is taking major strides to offer a semblance of relief.
On Tuesday, the streaming platform officially announced the launch of a $50 million advance royalty fund, set in place to ensure that independent labels and their artists can continue operating and getting paid during this time.
In a letter issued to various independent labels, obtained by Rolling Stone, the streaming giant wrote "These are difficult times for the music industry globally. Livelihoods are at risk, with multiple sources of income that our industry relies on vanishing overnight. Apple has a deep, decades-long history with music, and we are proud to be in close partnership with the best labels and artists in the world. We want to help."
The statement continues, "Today Apple Music is announcing the creation of a $50 million-plus fund available as advances on future royalties to independent labels, to help them pay artists and maintain operations."
According to stipulations, labels with existing distribution deals on the platform who are earning a minimum of $10,000 in Apple Music royalties quarterly are eligible for royalty advances. To receive an advance, labels will need to accept the agreement and be under Apple Music's latest distribution deal by a May 8, 11:59 p.m. PDT deadline.
In recent events, social distancing and quarantining measures have caused a series of tour and festival cancellations, music release pushbacks and streaming activity has effectively declined. With its new initiative, Apple Music looks to support often overlooked independent artists and labels whose wellbeing doesn't necessarily depend on the security of major label or industry backing. Advanced royalty payments will help sustain stability for those artists, even while things are rocky.
For more information on how you can directly support musicians and artist communities during the COVID-19 crisis, visit MusiCares COVID-19 Relief Fund and consider donating here.
Quarantine Diaries: PJ Is Making TikToks, Covering Roddy Ricch's "High Fashion" & Binging "Ozark" On Netflix