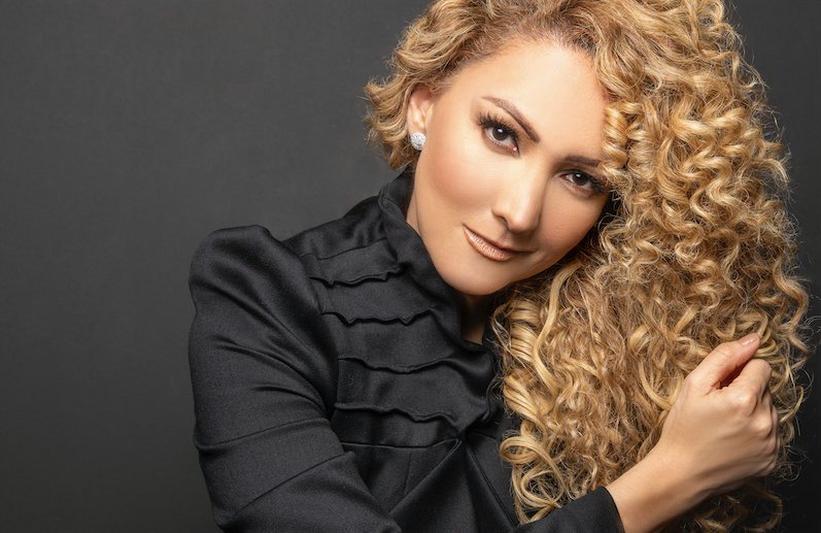 Photo by Dimitry Loiseau ​
news
Quarantine Diaries: "Despacito" Co-Writer Erika Ender Is Getting "Back To The Basics"
As the coronavirus/COVID-19 pandemic continues to rock the music industry, the Recording Academy reached out to a few musicians to see how they were spending their days indoors
GRAMMYs
/
Apr 15, 2020 - 09:56 pm
As the coronavirus/COVID-19 pandemic continues to rock the music industry, the Recording Academy reached out to a few musicians to see how they were spending their days indoors. Today, "Despacito" co-writer Erika Ender, who just released a Quarantine-themed single "Back To The Basics," shares her Quarantine Diary.
Sunday, April 12
[8 a.m.–10 a.m.] I usually wake up around 8:00 am, do a 30-minute meditation, if not in bed, out in the balcony to get a little of vitamin D. Then, do some training online, with my personal trainer, who's been creating ways of keeping me working out using water bottles and whatever we have handy. :-)
[10 a.m.–12 p.m.] After taking a shower, I have a smoothie (I mix some fresh fruits like banana, strawberry, papaya or pineapple and, sometimes, add some chia seeds or kale). Then I usually have a conference call with my team, since we are all working remotely, from home. Depending on the day, I start either working on ongoing matters of Erika the singer, the songwriter, the philanthropist or the producer/entrepreneur. Sometimes it feels like I need as much arms as an octopus, but I enjoy so much, each facet, that I don´t see myself only working on one of them. So I need lots of organization to make sure each project has the right amount of time and attention to get the best result, and my team helps me to achieve that. Today will be promo day.
[12 p.m.–6 p.m.] Since I just released my new single "Back To The Basics" ("Cosas Que Echo De Menos"), today we had some interviews online for different media platforms . I'm sharing the need of spreading a message of love and trying to use this song as a tool for us to reconnect with the essentials in life, in such a vulnerable moment. I think we all need to do so, and make things better inside and out, when this quarantine moment ends. Between 1:00 p.m. and 1:30 p.m., I stopped for lunch (today I had vegan chili beans) and went back online for the next interview.
[6 p.m.–8 p.m.] After finishing all interviews I stopped to have some dinner and then got prepared to go online at 7:00 p.m. (ET) on my instalive #EriKonversa (EriKonverses), a space I created to connect with collegues of the music and entertainment world, where, three times a week, we share their inspirational journey with our followers, and all they´ve learned through their life path and career experiences. Today my special guest was the amazing songwriter Desmond Child.
[8 p.m.–12 a.m.] After finishing EriKonversa, I get to check some e-mails, organize the next day, talk to my family and friends, before going to bed and, then, around 10:30 p.m, I take a shower and lay down to either watch an uplifting movie or an interesting documentary, or read something until I fall asleep around 12 a.m.
This is what's going on during these quarantine days… I'm by myself, so, trying to be as positive and productive as possible. I do miss traveling and being close to my loved ones, but I do understand this is something we need to do in order to take care of ourselves and the whole world. I hope this moment becomes a wonderful lesson and we all become better human beings after understanding that this is just one big home called planet earth and we have to be the best version of ourselves to get the best out of it and each one of its living beings. Stay safe people. This shall pass… Love and peace.
If you wish to support our efforts to assist music professionals in need, learn more about the Recording Academy's and MusiCares COVID-19 Relief Fund.
If you are a member of the music industry in need of assistance, visit the MusiCares website.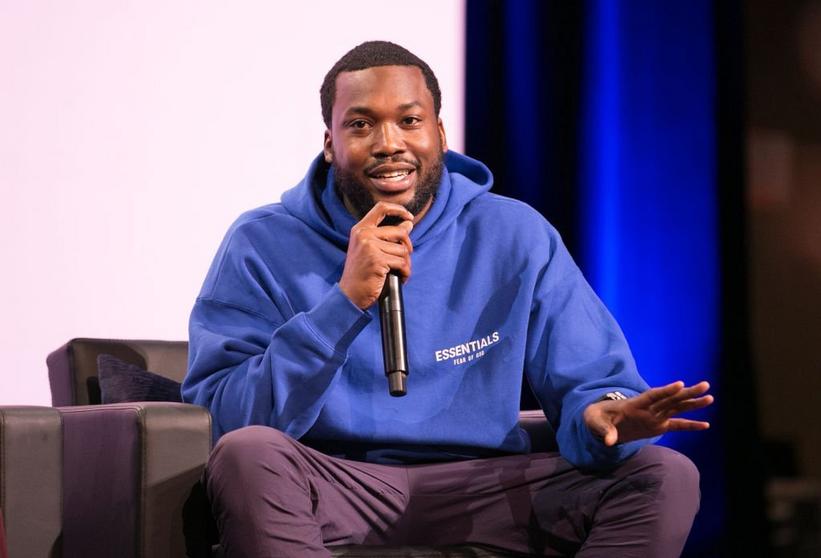 Photo: Brian Stukes/Getty Images
news
Jay-Z And Meek Mill's REFORM Donates Surgical Masks To Vulnerable Prison Population
The Centers for Disease Control and Prevention says correctional facilities are particularly vulnerable places for COVID-19 to spread
GRAMMYs
/
Apr 7, 2020 - 05:01 am
Jay-Z and Meek Mill's criminal justice reform organization REFORM has donated roughly 100,000 surgical masks to correctional facilities including in the states of New York, Tennessee and Mississippi.
The organization said it donated 50,000 masks to New York City's Rikers Island Correctional Facility, 40,000 masks to the Tennessee Department of Correction and 5,000 to Mississippi State Penitentiary. Spin reports that an additional 2,500 masks were sent to a Rikers medical facility.
The Centers for Disease Control and Prevention says correctional facilities are particularly vulnerable places for COVID-19 to spread.
"Incarcerated/detained persons live, work, eat, study, and recreate within congregate environments, heightening the potential for COVID-19 to spread once introduced," according to the CDC. Other vulnerabilities include the fact that incarcerated people, for the most part, can't leave and, depending on the size of the facility, space for someone to medically isolate could be limited.
"We need to protect vulnerable people behind bars & GET THEM OUT!" REFORM said in a tweet. The organization sees this as a threat to public health and said on its website that it is working with experts and advocates "to develop a set of common-sense recommendations that would make us all SAFER."
They also announced on Twitter that they helped the South Carolina Department of Corrections locate 36,000 masks for their population.
Across the nation, COVID-19 cases have been popping up in correctional facilities, including North Carolina, Florida and Tennessee.
'Bitches Brew' At 50: Why Miles Davis' Masterpiece Remains Impactful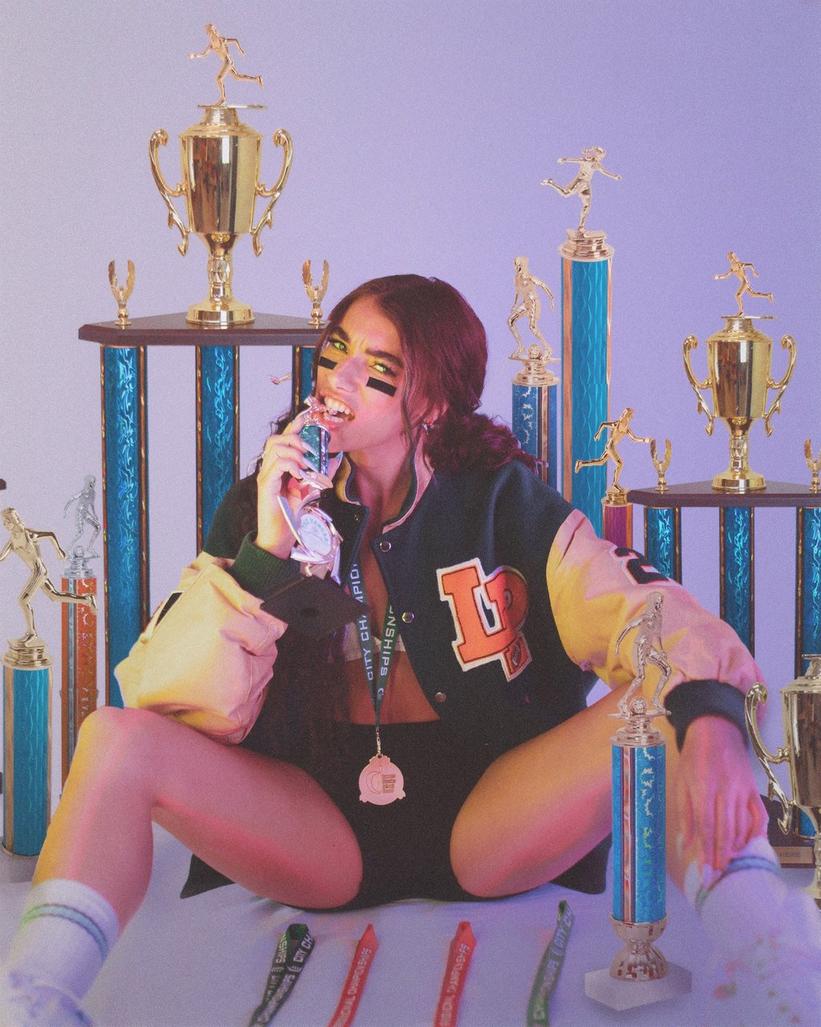 news
Quarantine Diaries: ARI Is Cuddling With Her Cat, Making Her Own Tea & Preparing For Her Debut 'IDIOT GRL' EP Release
As the coronavirus/COVID-19 pandemic continues to rock the music industry, the Recording Academy reached out to a few musicians to see how they were spending their days indoors
GRAMMYs
/
Aug 12, 2020 - 02:59 am
As the coronavirus/COVID-19 pandemic continues to rock the music industry, the Recording Academy reached out to a few musicians to see how they were spending their days indoors. Today, rising singer/songwriter ARI shares her quarantine diary. ARI's debut IDIOT GRL EP is out Aug. 14.
[9:40 a.m.] A late start to the day. I just woke up to my cat Malakai licking my face and snuggling under my chin, desperate for cuddles. I reluctantly gave in before diving into my morning routine, which starts by going through all of the daily news on my Snapchat feed to see what's going on in the world.
[11 a.m.] Just out of the shower and into the kitchen for the usual: tea and avocado toast. I don't typically like tea or coffee, but I had this amazing tea from Starbucks once and fell in love with it. I ended up finding the recipe and making it myself, and to be honest, I like my version better. Once I boil the kettle, I start part two of my morning "meditation": watching one of my favourite shows while I respond to emails. With the IDIOT GRL EP coming out next week, I can tell you there are a TON of emails. I turned on "Gilmore Girls" (my guilty pleasure) and opened up my laptop to go through my calendar.
[1:45 p.m.] Recording session time. Zoom calls have become my everyday life. It's crazy to think that this time last year, you could actually be in a room with people. Now the most social interaction I get is virtually. On the positive side, I get to set up my little home studio from the comfort of my own bed and I find the sessions to be really productive with no outside distractions.
[3:30 p.m.] Malakai is meowing at my door. As I try to sing over him, eventually I can't ignore his cute little voice. We take a quick break and I have a little playtime with him. I can hear my song playing in the living room—it still weirds me out hearing myself. My guess is my roommate aka my manager is sending off final approval for the "IDIOT GRL" music video, which comes out the same day as the EP. Super excited for everyone to finally see it!
[6:00 p.m.] Time for dinner. It may just be my favourite part of the day. During my session, my roommate cooked us some delicious pasta. We eat dinner together every night, which is really nice. Usually, after dinner, we wind down and watch TV, but we decided to try doing an arts and crafts project tonight. I watched this TikTok video of a DIY way to make music plaques. You take a screenshot of a song on Spotify and use a marker to trace out the name of the song, artist, play button, etc. Once that's done, you simply add the album artwork of your choice, frame it, and voila! I thought it would be a cool idea to make a wall of each of the songs off of my EP.
[9:00 p.m.] After an eventful day, I decided to go watch a drive-in Maple Leafs game (wearing a mask, of course). My sister works for the TSN network and started hosting drive-in game nights to promote the network and social distancing events. I'll admit, I'm not the biggest hockey fan, but I'll never pass up an opportunity to spend time with my family.
[11:30 p.m.] I finally get home and hop straight into bed. I feel like I haven't spent much time on Instagram today, so figured I'd open it up before getting some shuteye. I launched the pre-save link for the EP today and told my followers that I would DM anyone who pre-saved it and sent me a screenshot. I always love getting to interact with my fans and I can't tell you how grateful I am to see how excited people are for my debut EP. It's a great feeling to end the day with.
Kiana Ledé Talks Opening Up On 'KIKI,' Lucky Daye Collab & "Urban" Term | Up Close & Personal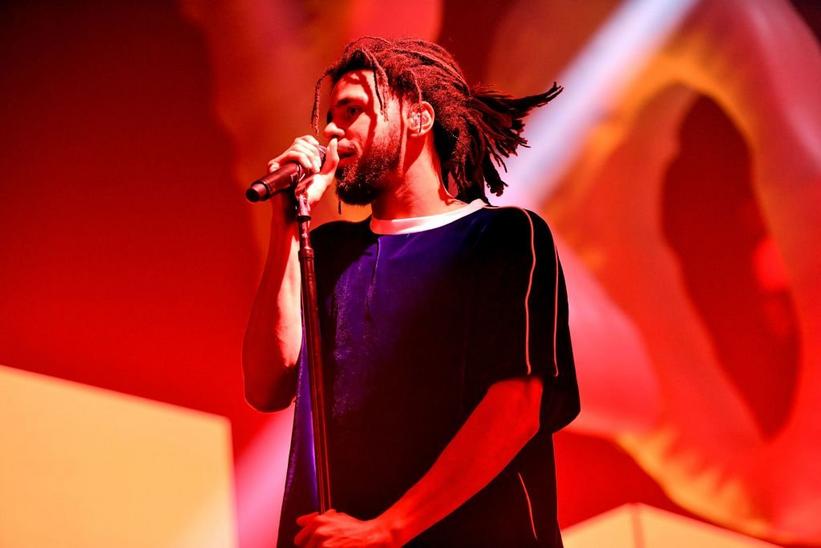 Photo: Scott Dudelson/Getty Images
news
Dreamville Festival 2020 Is Officially Canceled Due To COVID-19
The second annual music festival from J. Cole's Dreamville Records squad and friends was first postponed from April until August, and will now have to wait until 2021
GRAMMYs
/
May 19, 2020 - 02:27 am
Dreamville Festival has announced they are canceling their 2020 event due to public safety concerns caused by coronavirus. The second annual edition of the one-day music fest, hosted by J. Cole and his talent-filled Dreamville Records, was originally slated to take place on April 6 at Dorothea Dix Park in Raleigh, N.C., but was rescheduled to Aug. 29 after the pandemic struck the U.S.
Like countless other events that were set to take place this year, it will now have to wait until 2021. Dreamville says all 2020 ticket holders will be receive refunds soon.
Selena XXV - Veinticinco Años Tribute Concert Canceled Due To COVID-19
"After much deliberation and careful monitoring of the current situation, we have decided to cancel Dreamville Festival 2020. Although we originally hoped it would be possible to bring you the festival this August, the ongoing uncertainty regarding the COVID-19 pandemic has made this timeline no longer possible. This decision has been extremely difficult to make, but the safety of our fans, artists, and staff is always our top priority, and nothing will ever take precedence over your well-being," the organizers wrote in a statement shared across their social channels and on the fest's website.
The message also shared details on refunds, noting that all tickets purchased online will automatically be refunded to the original payment method, beginning this week. Fans who bought physical tickets from official points of purchase can request a refund here.
"Thank you for your patience and understanding as we navigate this. Please stay safe, healthy, and sane so we can reunite with you in 2021," the statement added.
Watch: J.I.D Talks Lollapalooza Debut, Working With J. Cole & Dreamville, New Music & More
According to Pitchfork, the debut Dreamville fest also faced unforeseen setbacks; it was originally set for Sept. 15, 2018 at Dorothea Dix Park but was pushed to April 6, 2019, due to Hurricane Florence. The 2019 event featured performances from Dreamville head Cole and labelmates J.I.D, BAS and Ari Lennox, as well as SZA, Big Sean, 21 Savage, 6LACK, Rapsody, Nelly and other heavy-hitters in hip-hop and R&B.
No artists have been revealed yet for the second edition of the fest.
The Dreamville squad earned their first two collective GRAMMY nominations at the most recent 62nd GRAMMY Awards; for Best Rap Album for the collaborative Revenge Of The Dreamers III and Best Rap Performance for one of its singles, "Down Bad." Cole earned a total of five nods, including for his work on that project, and took him his first GRAMMY win for his feature on 21 Savage's "A Lot."
Dreamville's Lute Drops New Single And Video, "GED (Gettin Every Dolla)"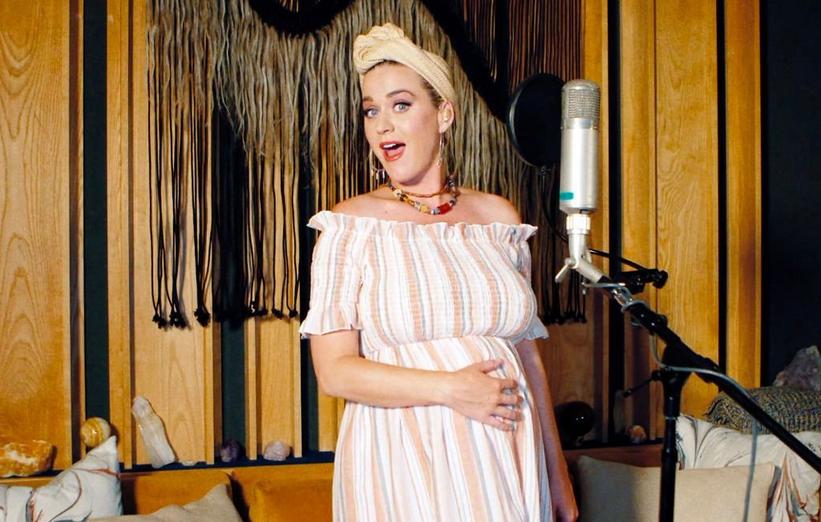 Photo: Getty Images/Getty Images
news
Houseparty's "In The House": Katy Perry, John Legend, Alicia Keys + More
The three-day livestream event taking place this weekend (May 15-17) will allow users to view performances and segments while chatting with friends in realtime
GRAMMYs
/
May 15, 2020 - 12:46 am
Houseparty, the face-to-face social video app, is bringing a star-studded lineup of performances, workouts and cooking lessons to its users, including appearances by Katy Perry, John Legend, Snoop Dogg, Alicia Keys and more than 40 other celebrities. The event, "In The House," will take place over the course of three days, beginning this weekend on Friday, May 15 and running through Sunday, May 17.
Per Rolling Stone, the event's programming will see a live performance of Perry's unreleased track "Daisies," slated to be released on Friday, May 15, in addition to sets by Legend, Chvrches and others. The program will also feature special cooking lessons on unique recipes provided by Snoop Dogg, 2 Chainz and Zooey Deschanel. Alicia Keys will also host a karaoke session and lead a 30 minute at-home workout. The full lineup and event schedule are available here.
Read More: How To Use Music Techniques To Prepare Healthy Food
The three-day event will allow those who tune in to enjoy free performances from the comfort of their homes, and they'll be able to chat and interact with friends via the app all in real time. In a statement to Variety discussing the program, Houseparty CEO and co-founder Sima Sistani said "We are bringing back appointment viewing… to capture that feeling of sitting on the couch for that special show with your family or friends on a Friday night."
Houseparty is available to download for free on iOS and Android devices, as well as online where users can tune in to stream the live event. Each segment will air again 12 hours following its original stream for those who may have missed the original broadcasts.