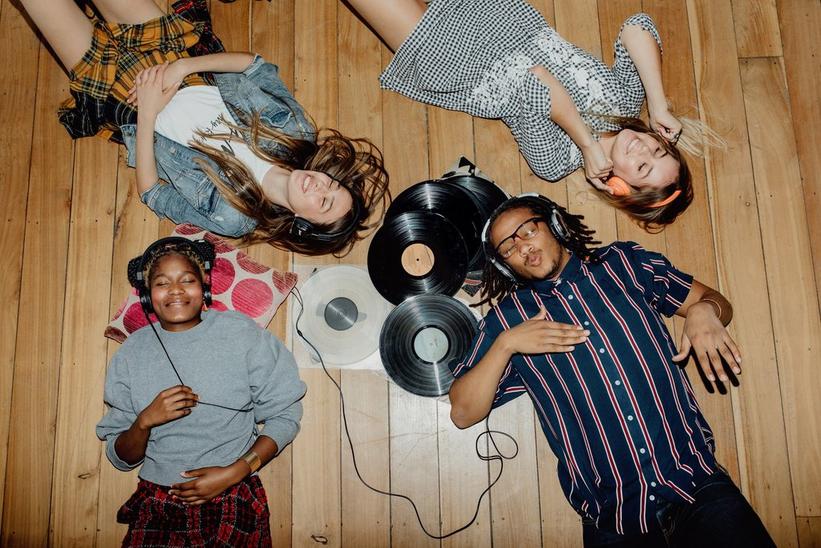 news
OP-ED: How Music Can Help Lead Recovery
Music—as an amenity and an economy—can play an active role in recovery, but to do so it requires a city being intentional with how it supports, governs and interacts with music
GRAMMYs
/
May 14, 2020 - 07:54 pm
The recorded music industry grew by 8.6% in 2019, according to the IFPI. Before the pandemic, global ticket sales for concerts amounted to $25bn, according to PwC. We enjoy a sector that has grown, pre COVID-19, at more than twice the rate of the rest of the economy. As the crisis has impacted the business, it has not hampered our access to, and use of, music. Its ubiquity is as prevalent as it has ever been. Global Citizen utilized musicians to raise $127m for the World Health Organization, many of them Recording Academy members. Music Instrument sales are surging. Even the World Economic Forum is singing music's praises, declaring that Beethoven can help us combat social isolation.
But while we're all listening to more music, or using it to connect with friends, how music functions in governance is in crisis. The sector is in significant decline. Over 1000 music venues in the U.S. are threatened with closure. 92% of U.K.'s independent music festivals are threatened. Many of these businesses and their staff do not qualify for assistance programs. This is because there is a disconnect between our usage of music—enjoying what is created—and creating systems to support, remunerate and regulate those responsible for it: the creators. If this crisis demonstrates the importance music has to all of us, then we must change how it is treated in governance.
This happened nationally in the United States in regards to copyright, with the passage of the Music Modernization Act. Some music businesses are also benefiting from CARES. But at a local level, there's next to no governance, policy or intentional strategies to support music making, music businesses and music ecosystems. This crisis gives us an opportunity to change that.
That's why I am launching #BetterMusicCities, a campaign to ensure that music—in all its forms and functions—is represented in civic decisions around recovery. Music—as an amenity and an economy—can play an active role in recovery, but to do so it requires a city being intentional with how it supports, governs and interacts with music. This is because music ecosystems are interlinked. A more robust music education system produces more songwriters; such demand increases the value and need for professional recording studios or music venues. More content increases the chances of some of it being commercially successful, which generates direct and indirect economic benefit and taxable receipts for the city, and so on.
But we lack a blueprint. A handful of cities—Austin, Nashville, Seattle, New York, Chicago—have music officers, or public support structures to support musicians. The U.S. alone has 310 cities over 100,000 people and thousands more smaller than that. If music had a voice across a city, town or region's economic development structure, a wider set of incentives, employment initiatives or training schemes could be created. If music was intentionally strategized in tourism, more artists would be included in campaigns and paid for it. If music was part of an inclusive growth, health and wellbeing framework, most after-school music programs would exist, more music would be included in care homes and more community festivals would emerge. All this requires a strategy regardless of size, location or social structure. This is why I have written a Music Cities Resilience Handbook.
The handbook outlines nine strategies all cities create a better music ecosystem as part of a recovery plan. They are:
Put Artists To Work: Incentivise Creation From Crisis
Convert Creativity Into Community Investment Vehicles
Create a City Music Registry
Start A Cultural Infrastructure Plan
Create Emergency Preparedness Plans (Venue, Event, City-wide)
Ensure Music, Arts and Culture Language Is Included In Policy Frameworks
Commit to Genre Agnosticism
Plan and Develop a Night Time Economy Policy
Set-Up City-Wide Artist Compensation Policies, Music Liaison Services & Fair Play Schemes
The principles are simple. Ensure that artists—no matter the discipline—are paid fairly for their work. This can be done by working with PROs to create a local music registry, setting up a city-wide artist compensation policy, or committing to fair play and fair ticketing practices. It requires cities to democratize any support offered to the sector, so no genres are prioritized over others. It requires deliberate, specific and intentional policy to be written, voted on and enshrined in council ordinances, frameworks and resolutions, outlining what one's music ecosystem is, how it is best supported and how to best manage it. It requires a city or place to map—and keep updated—its cultural infrastructure so residents and policymakers know what they have, where it is and how it fits together.
This is an ambitious framework, but it is doable. It requires a change in mindset. We need to prioritise the external value of music, rather than focusing on its internal value. If we outline the value of music to society, to our health and wellbeing and to the economy as a whole, it'll demonstrate a need to reform the relationship between music and cities—to create a new set of music cities who embrace music as a recovery tool.
Think about music like a public park. Parks are for everyone, but they require investment, maintenance and structure. Some parts can be closed off for private endeavours, while others satisfy certain sections of the population, such as playgrounds. But we all accept parks are part of life and that they need to be paid for. We all use parks, like we all listen to music. If we value music—across genre, discipline and sector—we should be treating it both as an amenity and an economy. This requires policy, process and structure.
The report is your guide. Join me to help build #BetterMusicCities.
How The Global Coronavirus Pandemic Is Directly Impacting Songwriters, Musicians And Artists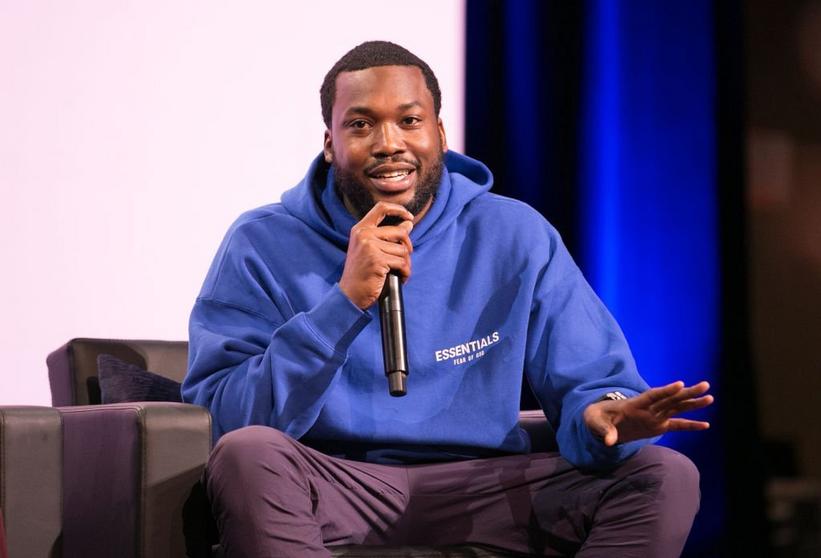 Photo: Brian Stukes/Getty Images
news
Jay-Z And Meek Mill's REFORM Donates Surgical Masks To Vulnerable Prison Population
The Centers for Disease Control and Prevention says correctional facilities are particularly vulnerable places for COVID-19 to spread
GRAMMYs
/
Apr 7, 2020 - 05:01 am
Jay-Z and Meek Mill's criminal justice reform organization REFORM has donated roughly 100,000 surgical masks to correctional facilities including in the states of New York, Tennessee and Mississippi.
The organization said it donated 50,000 masks to New York City's Rikers Island Correctional Facility, 40,000 masks to the Tennessee Department of Correction and 5,000 to Mississippi State Penitentiary. Spin reports that an additional 2,500 masks were sent to a Rikers medical facility.
The Centers for Disease Control and Prevention says correctional facilities are particularly vulnerable places for COVID-19 to spread.
"Incarcerated/detained persons live, work, eat, study, and recreate within congregate environments, heightening the potential for COVID-19 to spread once introduced," according to the CDC. Other vulnerabilities include the fact that incarcerated people, for the most part, can't leave and, depending on the size of the facility, space for someone to medically isolate could be limited.
"We need to protect vulnerable people behind bars & GET THEM OUT!" REFORM said in a tweet. The organization sees this as a threat to public health and said on its website that it is working with experts and advocates "to develop a set of common-sense recommendations that would make us all SAFER."
They also announced on Twitter that they helped the South Carolina Department of Corrections locate 36,000 masks for their population.
Across the nation, COVID-19 cases have been popping up in correctional facilities, including North Carolina, Florida and Tennessee.
'Bitches Brew' At 50: Why Miles Davis' Masterpiece Remains Impactful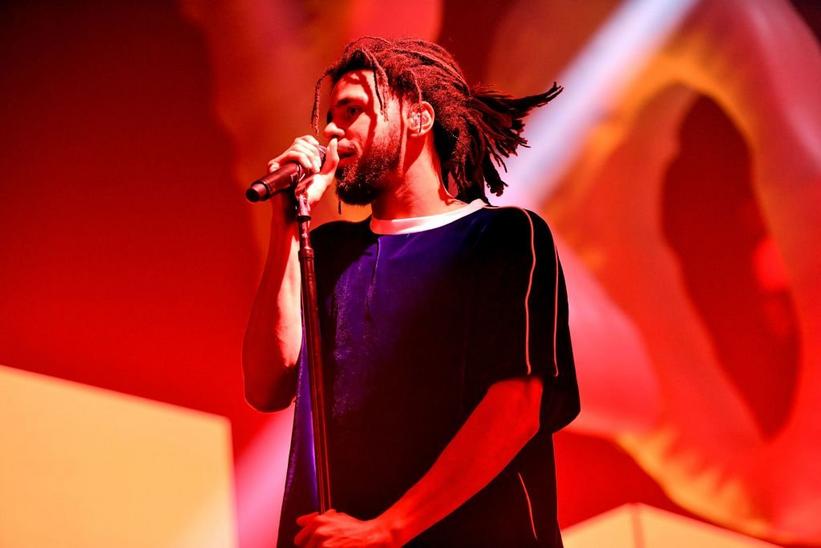 Photo: Scott Dudelson/Getty Images
news
Dreamville Festival 2020 Is Officially Canceled Due To COVID-19
The second annual music festival from J. Cole's Dreamville Records squad and friends was first postponed from April until August, and will now have to wait until 2021
GRAMMYs
/
May 19, 2020 - 02:27 am
Dreamville Festival has announced they are canceling their 2020 event due to public safety concerns caused by coronavirus. The second annual edition of the one-day music fest, hosted by J. Cole and his talent-filled Dreamville Records, was originally slated to take place on April 6 at Dorothea Dix Park in Raleigh, N.C., but was rescheduled to Aug. 29 after the pandemic struck the U.S.
Like countless other events that were set to take place this year, it will now have to wait until 2021. Dreamville says all 2020 ticket holders will be receive refunds soon.
Selena XXV - Veinticinco Años Tribute Concert Canceled Due To COVID-19
"After much deliberation and careful monitoring of the current situation, we have decided to cancel Dreamville Festival 2020. Although we originally hoped it would be possible to bring you the festival this August, the ongoing uncertainty regarding the COVID-19 pandemic has made this timeline no longer possible. This decision has been extremely difficult to make, but the safety of our fans, artists, and staff is always our top priority, and nothing will ever take precedence over your well-being," the organizers wrote in a statement shared across their social channels and on the fest's website.
The message also shared details on refunds, noting that all tickets purchased online will automatically be refunded to the original payment method, beginning this week. Fans who bought physical tickets from official points of purchase can request a refund here.
"Thank you for your patience and understanding as we navigate this. Please stay safe, healthy, and sane so we can reunite with you in 2021," the statement added.
Watch: J.I.D Talks Lollapalooza Debut, Working With J. Cole & Dreamville, New Music & More
According to Pitchfork, the debut Dreamville fest also faced unforeseen setbacks; it was originally set for Sept. 15, 2018 at Dorothea Dix Park but was pushed to April 6, 2019, due to Hurricane Florence. The 2019 event featured performances from Dreamville head Cole and labelmates J.I.D, BAS and Ari Lennox, as well as SZA, Big Sean, 21 Savage, 6LACK, Rapsody, Nelly and other heavy-hitters in hip-hop and R&B.
No artists have been revealed yet for the second edition of the fest.
The Dreamville squad earned their first two collective GRAMMY nominations at the most recent 62nd GRAMMY Awards; for Best Rap Album for the collaborative Revenge Of The Dreamers III and Best Rap Performance for one of its singles, "Down Bad." Cole earned a total of five nods, including for his work on that project, and took him his first GRAMMY win for his feature on 21 Savage's "A Lot."
Dreamville's Lute Drops New Single And Video, "GED (Gettin Every Dolla)"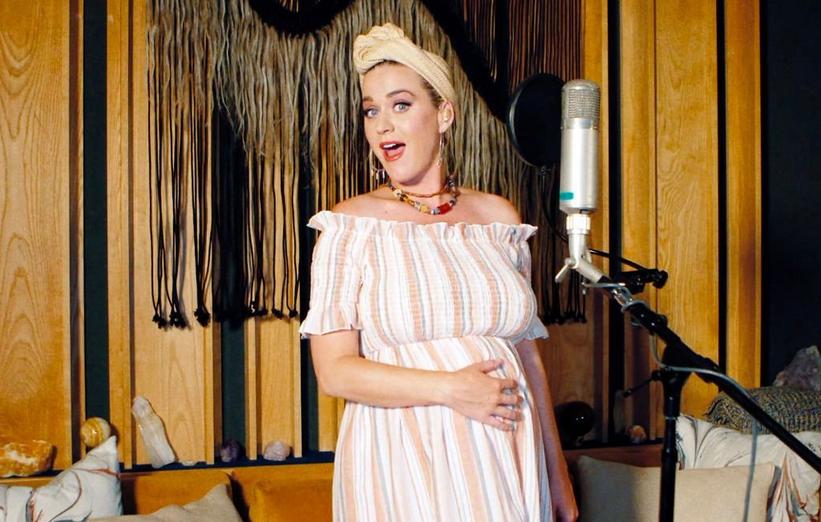 Photo: Getty Images/Getty Images
news
Houseparty's "In The House": Katy Perry, John Legend, Alicia Keys + More
The three-day livestream event taking place this weekend (May 15-17) will allow users to view performances and segments while chatting with friends in realtime
GRAMMYs
/
May 15, 2020 - 12:46 am
Houseparty, the face-to-face social video app, is bringing a star-studded lineup of performances, workouts and cooking lessons to its users, including appearances by Katy Perry, John Legend, Snoop Dogg, Alicia Keys and more than 40 other celebrities. The event, "In The House," will take place over the course of three days, beginning this weekend on Friday, May 15 and running through Sunday, May 17.
Per Rolling Stone, the event's programming will see a live performance of Perry's unreleased track "Daisies," slated to be released on Friday, May 15, in addition to sets by Legend, Chvrches and others. The program will also feature special cooking lessons on unique recipes provided by Snoop Dogg, 2 Chainz and Zooey Deschanel. Alicia Keys will also host a karaoke session and lead a 30 minute at-home workout. The full lineup and event schedule are available here.
Read More: How To Use Music Techniques To Prepare Healthy Food
The three-day event will allow those who tune in to enjoy free performances from the comfort of their homes, and they'll be able to chat and interact with friends via the app all in real time. In a statement to Variety discussing the program, Houseparty CEO and co-founder Sima Sistani said "We are bringing back appointment viewing… to capture that feeling of sitting on the couch for that special show with your family or friends on a Friday night."
Houseparty is available to download for free on iOS and Android devices, as well as online where users can tune in to stream the live event. Each segment will air again 12 hours following its original stream for those who may have missed the original broadcasts.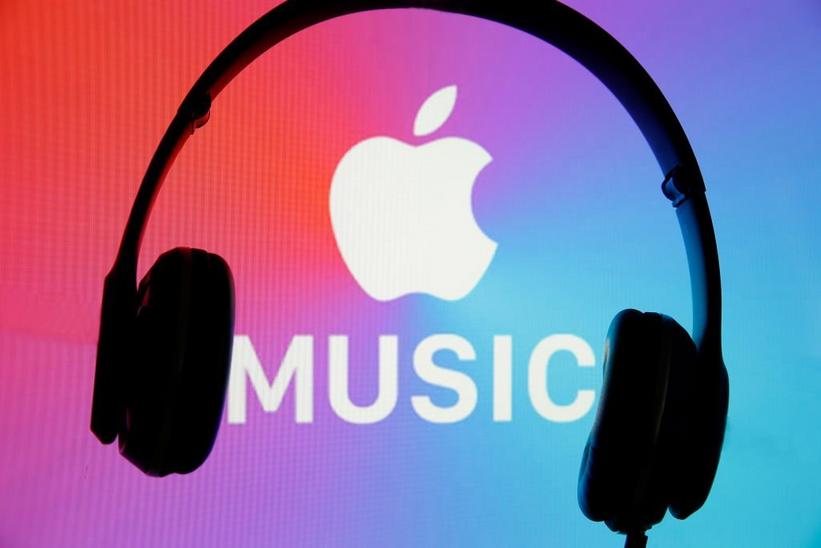 Photo by Chesnot/Getty Images
news
Apple Music Launches $50 Million COVID-19 Royalty Fund For Indie Labels
The streaming giant is looking to create stability via advanced payments for independent labels and artists during times of uncertainty
GRAMMYs
/
Apr 9, 2020 - 12:18 am
As the COVID-19 pandemic continues to propose a ripple effect of financial woes and future questions for artists, musicians and the music industry altogether, Apple Music is taking major strides to offer a semblance of relief.
On Tuesday, the streaming platform officially announced the launch of a $50 million advance royalty fund, set in place to ensure that independent labels and their artists can continue operating and getting paid during this time.
In a letter issued to various independent labels, obtained by Rolling Stone, the streaming giant wrote "These are difficult times for the music industry globally. Livelihoods are at risk, with multiple sources of income that our industry relies on vanishing overnight. Apple has a deep, decades-long history with music, and we are proud to be in close partnership with the best labels and artists in the world. We want to help."
The statement continues, "Today Apple Music is announcing the creation of a $50 million-plus fund available as advances on future royalties to independent labels, to help them pay artists and maintain operations."
According to stipulations, labels with existing distribution deals on the platform who are earning a minimum of $10,000 in Apple Music royalties quarterly are eligible for royalty advances. To receive an advance, labels will need to accept the agreement and be under Apple Music's latest distribution deal by a May 8, 11:59 p.m. PDT deadline.
In recent events, social distancing and quarantining measures have caused a series of tour and festival cancellations, music release pushbacks and streaming activity has effectively declined. With its new initiative, Apple Music looks to support often overlooked independent artists and labels whose wellbeing doesn't necessarily depend on the security of major label or industry backing. Advanced royalty payments will help sustain stability for those artists, even while things are rocky.
For more information on how you can directly support musicians and artist communities during the COVID-19 crisis, visit MusiCares COVID-19 Relief Fund and consider donating here.
Quarantine Diaries: PJ Is Making TikToks, Covering Roddy Ricch's "High Fashion" & Binging "Ozark" On Netflix