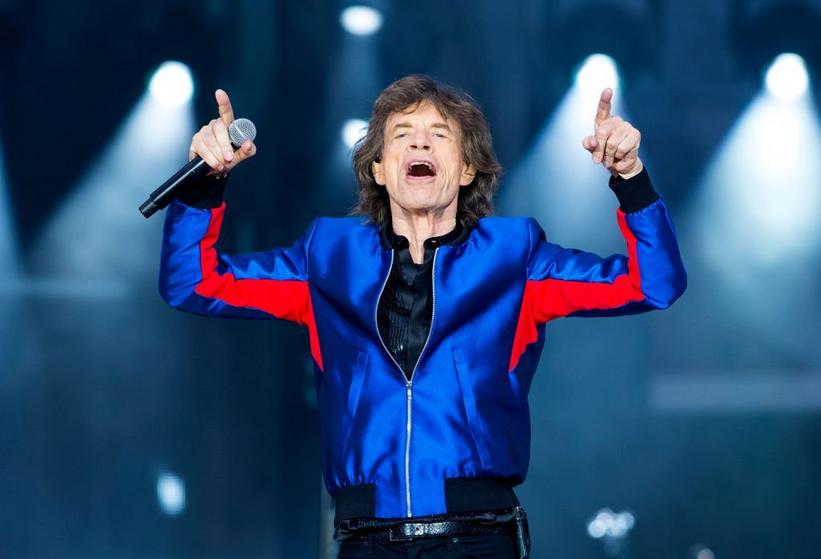 Mick Jagger of the Rolling Stones performs in 2018
Photo: Matthew Baker/Getty Images
news
Mick Jagger, Will Smith, Mindy Kaling, Nick Jonas, A.R. Rahman And More Confirmed For 'I For India' Coronavirus Fundraiser
Taking place May 3, the four-hour long benefit concert, presented in partnership with Facebook, will be India's largest fundraiser concert
GRAMMYs
/
May 2, 2020 - 09:31 pm
This weekend, the world's leading actors, artists and musicians are coming together as part of the "I For India" benefit concert, a home-to-home fundraiser event helping to raise donations for those impacted by the coronavirus pandemic in India. Presented in partnership with Facebook, the concert will feature performances and appearances from some of the biggest stars from Hollywood as well as India's thriving entertainment industry, including Mick Jagger, Will Smith, Mindy Kaling, Jack Black, Nick Jonas, Sophie Turner, Bryan Adams, A.R. Rahman, Priyanka Chopra Jonas, Akshay Kumar, Virat Kohli and several others.
"I For India," India's largest fundraiser concert, according to the event's Facebook Fundraisers page, will stream live globally on Facebook Sunday, May 3, at 10 a.m. EST/7:30 p.m. IST. All proceeds from the event will go to the India COVID Response Fund, which is managed by GiveIndia, the country's largest donation platform. Fans can donate now and during the concert.
Watch the livestream below.
According to India's The Economic Times, "I For India" aims to entertain the country's citizens who are facing a nationwide lockdown; pay tribute to frontline workers; and raise funds for those struggling to find work, food and shelter.
Read: Fonseca, Juanes, Maluma & More Team Up For Colombia Cuida Colombia Benefit Livestream
"I For India" marks the grand finale of Facebook's #SocialForGood Live-athon, a weeklong charitable initiative aimed at raising donations for charities and organizations to use toward various COVID-19 relief efforts.
The benefit concert comes as India faces nearly 38,000 confirmed coronavirus cases and more than 1,200 deaths, at the time of this writing. While restrictions have been recently loosened in the country, India continues its nationwide lockdown, the world's largest coronavirus lockdown, according to The New York Times.
Recording Academy And MusiCares Establish COVID-19 Relief Fund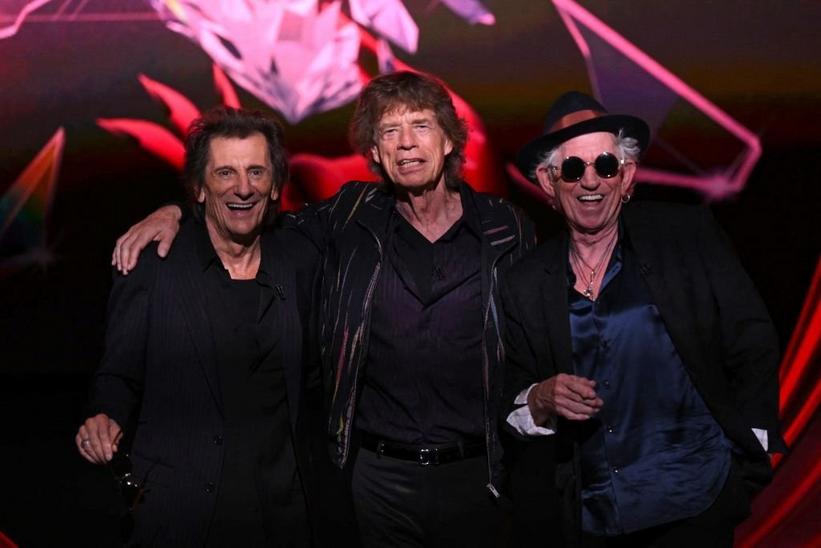 Ron Wood, Mick Jagger and Keith Richards of the Rolling Stones
Photo: DANIEL LEAL/AFP via Getty Images
news
5 Takeaways From The Rolling Stones' 'Hackney Diamonds'
On their first album in 18 years, the Rolling Stones prove that age ain't nothing but a number. 'Hackney Diamonds' is a vital-sounding return-to-form which channels the anger, lust, and vigor of their rock 'n' roll heyday.
GRAMMYs
/
Oct 20, 2023 - 01:07 pm
"Is my future all in the past?" laments Keith Richards on "Tell Me Straight," the grungiest number from the Rolling Stones' 26th studio effort (or their 24th if you're from the UK), Hackney Diamonds. Despite approaching the age of 80, a milestone Mick Jagger passed this summer, the answer isn't the obvious one.  
Indeed, while most of their peers have long since settled into retirement, rock 'n' roll's most enduring partnership is still attempting to extend their legacy. And for the first time since 2005's A Bigger Bang, with an album of largely original material, too. It's an approach which appears to have re-energized the Stones so strongly they now sound, musically anyway, like a band bursting out of the blocks rather than one nearing the finish line.  
In fact, the group were so productive during their recording sessions that they already have a follow-up 75 percent completed. If it's even half as vibrant as its predecessor, then fans are in for another down and dirty treat. 
Of course, Hackney Diamonds is inevitably tinged with sadness, too, being their first LP since the death of Charlie Watts in 2021. However, with recording sessions beginning the year previously — the pandemic, Richards' arthritis struggles, and apparently Jagger's general lack of enthusiasm causing the lengthy delay — the legendary drummer still makes a couple of posthumous contributions. 
But as implied by its title, a London slang term for the remains of a window smashed by thieves, the record's overall tone is loud, punchy, and purposeful. Here are five takeaways from the band's latest triumph.  
The Band Get By With A Little Help From Their Friends
Boasting appearances from no fewer than four genuine musical icons, including two with knighthoods to their name, Hackney Diamonds is by far the most star-studded album in the Stones' 61-year career.  
That's Elton John tinkling the ivories on the funky "Get Close" and barroom stomper "Live By the Sword," while Paul McCartney appears to have been forgiven for last year's spot of shade-throwing ("I'm not sure I should say it, but they're a blues cover band, that's sort of what the Stones are"): he provides the fuzzed-up basslines on the expletive-filled punk of "Bite My Head Off." 
Yet it's the double whammy of Lady Gaga and Stevie Wonder on the slow-burning "Sweet Sounds of Heaven" who make the biggest impression. The former delivers the strongest powerhouse vocals of her career during a call-and-response which echoes the Merry Clayton-assisted classic "Gimme Shelter." Wonder, who toured with the Stones back in the '70s, meanwhile, works his usual magic on the keys to imbue the seven-minute epic — possibly the finest track the Stones have recorded this century — with an authentic gospel edge.  
The Stones Aren
'
t Afraid To Get Nostalgic
While Hackney Diamonds largely avoids talk of mortality, loss or other somber themes you may expect from a band whose youngest permanent member, Ronnie Wood, is 76, it's not afraid to get a little nostalgic.  
The blistering "Whole Wide World" essentially plays out like a beginner's guide to the Stones' '60s years, whether it's reminiscing about their pre-fame stint in a "filthy flat in Fulham" or bemoaning the era when both the tabloids and the cops watched their every move. And amid the bluesy harmonica and slide guitars on "Dreamy Skies," Jagger pines for a getaway with nothing but an AM radio playing country crooner Hank Williams for company. 
The trip down memory lane most longtime fans will be interested in, however, is "Live by the Sword." Thanks to appearances from Watts and former bassist Bill Wyman, it's the closest the Stones have got to their imperial phase line-up since 1989's Steel Wheels.  
Mick Jagger Is Still A Horndog
He might now be an octogenarian, yet judging by the amount of relationship talk on Hackney Diamonds, Jagger still has the libido of a rocker half his age.  
"Driving Me Too Hard" and "Bite My Head Off" both add to the Stones' arsenal of woman trouble anthems, while on "Get Close," Jagger roams around the streets at midnight to make a potentially lascivious pact ("I bargained with the devil, I need heaven for one night").
Further evidence the singer still isn't ready for the pipe and slippers lifestyle yet comes with "Mess It Up," a disco-infused tale of a vengeful ex who's stolen his mobile phone, unlocked his passwords, and shared a particular photo among all her friends. We're left to guess how incriminating said image is.    
It Brings Things Full Circle
Hackney Diamonds doesn't entirely abandon the covers approach that defined 2016's Blues and Lonesome. Following ten original compositions, it wraps things up with a stripped-back rendition of "Rolling Stone Blues," the Muddy Waters classic which played a significant part in Jagger and Richards' story. 
Not only did the 1950 number — a loose interpretation of Delta blues standard "Catfish Blues" — inspire the band's name, it was also one of several records a teenage Richards was carrying under his arm during that pivotal train station reunion with his childhood friend. Recognizing they both shared similar musical tastes, the pair began hanging out again and the rest is rock and roll history.  
This is the first time the Stones have celebrated such a sliding doors moment on record and should the proposed 25th album fail to materialize, a hugely touching way to bring things full circle. 
It
'
s Their Best Album In More Than 40 Years
The Stones have occasionally captured the brilliance of their chart-topping days over the past 40 years, with the mammoth world tour-launching Steel Wheels, outtakes collection Tattoo You, and their last MTV hurrah Voodoo Lounge all containing best of-worthy material. But Hackney Diamonds is their first LP that can be considered as truly essential since 1978 return-to-form Some Girls.  
While the majority of latter-day Stones efforts have come across as merely promotional tools for their latest stadium trek, their latest stands on its own two feet. In fact, there isn't a dud among its 11 tracks, with everyone from co-producer Don Was to regular live musicians Matt Clifford, Darryl Jones, and Steve Jordan at the top of their game.  
"I don't want to be big headed," Jagger told Jimmy Fallon at the album's East London launch last month. "But we wouldn't have put this record out if we hadn't really liked it." The rock god needn't have worried about sounding immodest. In fact, he could have got away with shouting about it from the rooftops. 
7 Reasons Why The Rolling Stones' 'Goats Head Soup' Is Worth Savoring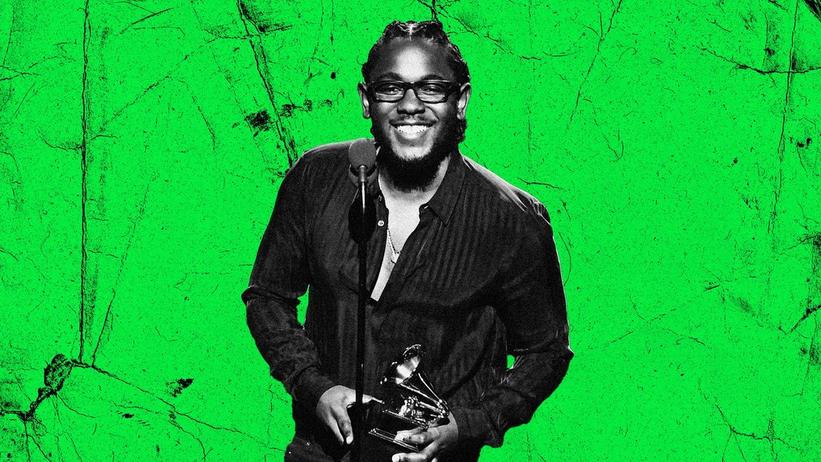 Kendrick Lamar
Photo: Jeff Kravitz/FilmMagic
video
GRAMMY Rewind: Kendrick Lamar Honors Hip-Hop's Greats While Accepting Best Rap Album GRAMMY For 'To Pimp a Butterfly' In 2016
Upon winning the GRAMMY for Best Rap Album for 'To Pimp a Butterfly,' Kendrick Lamar thanked those that helped him get to the stage, and the artists that blazed the trail for him.
GRAMMYs
/
Oct 13, 2023 - 06:01 pm
Updated Friday Oct. 13, 2023 to include info about Kendrick Lamar's most recent GRAMMY wins, as of the 2023 GRAMMYs.
A GRAMMY veteran these days, Kendrick Lamar has won 17 GRAMMYs and has received 47 GRAMMY nominations overall. A sizable chunk of his trophies came from the 58th annual GRAMMY Awards in 2016, when he walked away with five — including his first-ever win in the Best Rap Album category.
This installment of GRAMMY Rewind turns back the clock to 2016, revisiting Lamar's acceptance speech upon winning Best Rap Album for To Pimp A Butterfly. Though Lamar was alone on stage, he made it clear that he wouldn't be at the top of his game without the help of a broad support system. 
"First off, all glory to God, that's for sure," he said, kicking off a speech that went on to thank his parents, who he described as his "those who gave me the responsibility of knowing, of accepting the good with the bad."
He also extended his love and gratitude to his fiancée, Whitney Alford, and shouted out his Top Dawg Entertainment labelmates. Lamar specifically praised Top Dawg's CEO, Anthony Tiffith, for finding and developing raw talent that might not otherwise get the chance to pursue their musical dreams.
"We'd never forget that: Taking these kids out of the projects, out of Compton, and putting them right here on this stage, to be the best that they can be," Lamar — a Compton native himself — continued, leading into an impassioned conclusion spotlighting some of the cornerstone rap albums that came before To Pimp a Butterfly.
"Hip-hop. Ice Cube. This is for hip-hop," he said. "This is for Snoop Dogg, Doggystyle. This is for Illmatic, this is for Nas. We will live forever. Believe that."
To Pimp a Butterfly singles "Alright" and "These Walls" earned Lamar three more GRAMMYs that night, the former winning Best Rap Performance and Best Rap Song and the latter taking Best Rap/Sung Collaboration (the song features Bilal, Anna Wise and Thundercat). He also won Best Music Video for the remix of Taylor Swift's "Bad Blood." 
Lamar has since won Best Rap Album two more times, taking home the golden gramophone in 2018 for his blockbuster LP DAMN., and in 2023 for his bold fifth album, Mr. Morale & the Big Steppers.
Watch Lamar's full acceptance speech above, and check back at GRAMMY.com every Friday for more GRAMMY Rewind episodes. 
10 Essential Facts To Know About GRAMMY-Winning Rapper J. Cole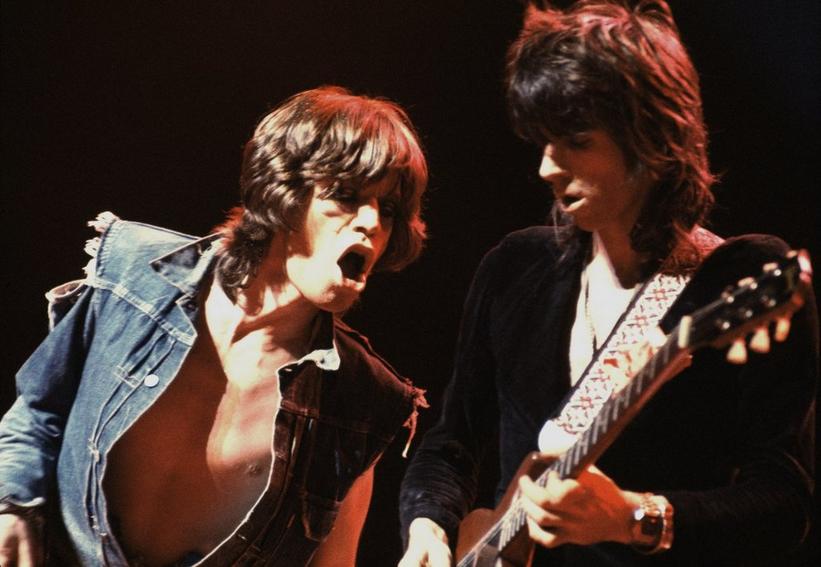 Mick Jagger and Keith Richards onstage in 1973
Photo: Michael Putland/Getty Images
list
7 Reasons Why The Rolling Stones' 'Goats Head Soup' Is Worth Savoring
Some critics consider 'Goats Head Soup' to mark the beginning of the Stones' decline. But exhaustion turned out to be one of the Stones' most satisfying moods.
GRAMMYs
/
Aug 31, 2023 - 02:23 pm
Energetically speaking, the Rolling Stones' 1970s run is something of a reverse parabola — it goes up, and then down.
After 1968's acoustic-focused Beggars Banquet — basically their Led Zeppelin III — and 1969's blues-drenched Let it Bleed, the Stones really started to burn rubber. 1971's gloriously decadent Sticky Fingers was the final ramp-up to their arguable masterpiece: the following year's Exile on Main St.
Across four greasy sides, the Stones went from riotous, disheveled fun to Sunday morning-style ache and longing: it seemingly contains the totality of the Glimmer Twins' art in microcosm.
As Exile on Main St. was such a skyscraping achievement, it's natural to wonder if what followed was a downturn. Enter Goats Head Soup, its 1973 follow-up, which turns 50 today.
Lumpy and undulating, Goats Head Soup is mostly known as the album that gave us their No. 1 ballad "Angie"; "Doo Doo Doo Doo Doo (Heartbreaker)" also broke the Top 20 on the Hot 100. On the main, it's an elliptical, hazy listen — like the strewn detritus from the Exile on Main St. sessions coagulated into a hobbling automaton.
There is no "Street Fighting Man" or "Gimme Shelter" or "Brown Sugar." Instead, we get the crawling "Dancing With Mr. D," the dog-tired "Coming Down Again," and the shaking-apart "Star Star." More than almost any other Stones album, Goats Head Soup is its own universe.
For better or worse, Goats Head Soup is stuck in first gear. But for Stones fans wired a certain way, that's a feature, not a bug.
When the Stones sound exhausted, that's a Stones worth savoring. And despite any number of middling contemporaneous reviews, Goats Head Soup is where this beautiful comedown began. Here are 10 reasons why you should give this sui generis Stones platter a shot.
"Dancing With Mr. D" Is Something Else
From Keith Richards' deliciously ominous opening riff forward, "Dancing With Mr. D" proves itself to have almost no analog in the Stones' catalog.
"Yeah, down in the graveyard where we have our tryst/ The air smells sweet, the air smells sick/ He never smiles, his mouth merely twists," Mick Jagger sputters. "The breath in my lungs feels clinging and thick/ The palms of my hands is clammy and wet."
Does Mr. D's initial stand for death? For devil? Whatever the case, Jagger's indulging in some macabre fun.
"Coming Down Again" Is A Buzzkill For The Ages
There's a certain, unforgettable weariness to Keith Richards' Stones songs, and "Coming Down Again" is something of a downcast masterpiece.
Before you ask, yes, it's about drugs — these are the Stones in the '70s, after all. But take junkie mythology out of the equation, and it's simply a thing of windswept, head-hung-low beauty.
Dig Billy Preston With The Stones!
In the years following the events of the Beatles' Get Back documentary, keyboardist Billy Preston was in demand as a session cat: he appeared on solo albums by three of four Beatles, as well as those by Sly and the Family Stone, Joe Cocker, and — yes — the Stones.
Preston had previously appeared on Sticky Fingers and Exile on Main St.; on "100 Years Ago," he plays inspired clavinet, and on "Doo Doo Doo Doo Doo (Heartbreaker)," he doubles the clavinet with piano. Speaking of…
Minor Hit "Doo Doo Doo Doo Doo (Heartbreaker)" Remains Satisfying
Despite its kicked-up tempo, "Doo Doo Doo Doo Doo (Heartbreaker)" doesn't exactly rock; it simmers and hovers.
Lyrically, it presents mirror examples of urban tragedy: a young man shot by police in a case of mistaken identity, and a 10-year girl who ODs in an alley. But a ripped-from-the-headlines "Hurricane"-style story song it isn't.
Decades later, Jagger denied any specific, real-world inspiration, chalking it up to "New York as a violent place. America as a heavy-handed police state.
"We can go back 100 years and it's probably even heavier," Jagger continued. "Obviously, all that time ago it was heavy in a lot of places, heavy now and heavy before."
"Angie" Is Immortal For Very Good Reasons
Who is Angie? Is it Angela Bowie? Marianne Faithfull?
This talk can safely be consigned to the rock lore archives, as it's beside the point: "Angie" is simply a gorgeous song. (Although your mileage may vary with Jagger's whispering.) 
For an expert appraisal of what makes this majestic — and wildly popular — single tick, check out Rick Beato's analytical YouTube video, for his What Makes This Song Great? series.
Much Of The Bluster Had Worn Off
Yes, we come to the Stones for cocksurity and bravado, but it's arguably even more interesting when those qualities lose their luster.
Take two of the most horny cuts: "Silver Train" is about a prostitute; "Star Star" is about a groupie. But rather than sound hyped-up, they sound fragile, like machismo is an old costume that didn't fit them at that moment.
Giles Martin Has Freshened Up

Goats Head Soup
As a Beatles remixer, Giles Martin didn't fall far from the tree; his father, of course, was iconic Fabs producer George Martin.
After making his mark with Sgt. Pepper's, Abbey Road and the like, Martin has begun working with other camps — the Stones included.
His 2020 remix of Goats Head Soup wipes away the grime and reveals its vulnerable, autumnal heart. Truly, despite its mixed-bag reputation, this stew has never been so savory.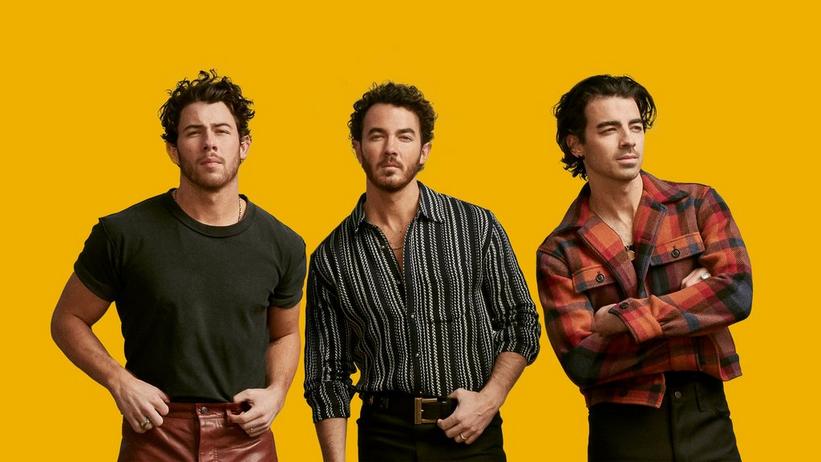 interview
Inside Jonas Brothers' 'The Album': How Leaning Into Joy, Fatherhood & Dad Rock Spawned Their Most Definitive Music Yet
On their sixth album, the Jonas Brothers celebrate the music, people, places and sounds that helped them reach their full potential — and create the music they've always been destined to make.
GRAMMYs
/
May 12, 2023 - 07:30 pm
Of all the album names in all the world, the Jonas Brothers decided that they would go as straightforward as possible for their sixth LP: The Album.
But for such a simple title, it holds a lot of meaning to Joe, Kevin and Nick. Not only are they feeling better than ever as a group and as individuals, but they collectively view it as  their best body of work to date.
"We just said, 'Look, if you're going to pick up any of our music, we hope you pick up this one first,'" Joe explains. "It also makes it really easy for marketing in the future — The Tour, The Album, The Shirt, The Hat," he adds as all three brothers share a laugh.  
While The Album is a departure from their more contemporary-leaning comeback album, 2019's Happiness Begins, it doesn't lack the feel-good energy present throughout their catalog. It shows another side of their musicality, one that brings in long-held influences like the Eagles, the Bee Gees, the Police, America, Sly and the Family Stone, Hall & Oates, among many others.
It's a rather full-circle moment for the siblings as well. As they lean into the music their dad played growing up, they're all dads themselves (ironically, to all girls). As the bros point out, it's also the first time they've all been in the same place in a long time — and that's exactly what makes The Album so special.
Whether it's the seamless harmonies on lead single "Wings," the passionate (and sexy) tributes to their partners on "Miracle," or the pure joy on "Celebrate!," all 12 tracks on The Album are a manifestation of the synergy and bliss the Jonas Brothers are reveling in. And though longtime JoBro fans will always hold classics like "Year 3000" and "Burnin' Up" dear, their latest project captures the Jonas Brothers in their most authentic and realized form.
Below, the Jonas Brothers break down some of the biggest inspirations for The Album — from finding the perfect producer, to their tight-knit community and an overwhelming feeling of gratefulness.
Producer Jon Bellion
Joe: We've had a few people tell us how it would be nice for us all to get together and work on some music. One of the guys from Monsters & Strangerz, Stef, works with Bellion a lot, and he said, "You guys should definitely hang out."
Originally, our first meeting was just going to be, like, a proper get-together and not just get in the studio, which was a first — we usually just jump in right in the deep end. We all were coming from separate places, so we were like, "We're really just gonna go meet somebody right now?"
But we're glad we did, because we spoke with Jon about where he felt like the music could go, and he was saying exactly what we were hoping for. He played us "Montana Sky," in a very demo phase, and we flipped out. We were like, "can we record this right now?" And he was like, "Well I'm actually flying on a plane tonight." And we were like, "Please stay." 
Kevin: He changed his flight and we ended up recording the vocals you hear [on the track] today. And that was the first song on the album.
Nick: It was an incredible start. I think the key was connecting the dots with him, and then us bringing our thoughts, perspective and sound to it. That just happens naturally when we put our voices on something, it sort of molds into something new. So it wasn't 100 percent there, but it got there. That was the case with the whole album — once we got into the process of actually recording the rest of it, working on lyrics and everything else, we added our touch throughout.
Dad Rock
Nick: We were raised on the Eagles and the Bee Gees, and a lot of great music from the '70s and early '80s.
Joe: We would drive around in the minivan — you know, the kids of today might be listening to Kids Bop or Baby Shark, and we were listening to Carole King's Tapestry, and the Bee Gees, and the Beatles. And we were thinking every other kid on the playground was listening to the same thing. That's how we discovered harmonies, how we discovered some of the tones and guitars and the way, rhythmically, a guitar would be played when it was going from funk music to classic rock and roll.
Nick: We were already kind of trending in that direction, where we really liked that sound as our next kind of evolution. We had a lot of fun making Happiness Begins, but that certainly [had] more sort of modern influences at the core. 
Joe: What we really were striving for with this album was to create something that sonically was competitive and sounded kind of like you could hear it anywhere, and also gives nods to some of our biggest influences in our career and the music our dad raised us on.
Kevin: It's not like we were making a tribute album. This is definitely us really wanting to put our stamp on the sound, and this organic growth of who we are as a band and we can continue to translate that in playing it live.
Nick: [There was] definitely some influence of our church upbringing [too]. The choir [elements] on this [album came from] kind of that soul influence — Doobie Brothers, Marvin Gaye, places where you get the sense that there's a lot of vocalists in the environment, creating a proper vibe. On songs like "Vacation Eyes," that was key. 
"Walls" is definitely a combination of like, Oasis meets gospel. I just loved the blending of the sounds and how they all work together very well. Jon comes from a similar background musically, and [brought] some of that to the table as well.
Harmony (In Many Forms)
Nick: [Three-part harmonies] was one of the main things that we wanted to spotlight and worked hard with Bellion on. Because we sing in harmony a lot, it can lean country at times. We are not country artists by any means, but we have that Americana sort of feeling there and those roots. I think it's more of the Americana/soul and classic kind of rock and roll elements that all sort of make up what that sound becomes.
Kevin: I definitely feel like we're in the most similar place we've ever been in our lives, as brothers, as fathers, and as friends. It's interesting that there is that parallel [of so many harmonies on the album], maybe intentionally or unintentionally. We just wanted to spotlight the things that were important to who we are and the kind of music we wanted to make.
Waffle House
Joe: It was a late night, I think I was in the UK at the time. Jon texted us this lengthy message about wanting some inspiration for a song title. [He asked,] "What's a place that comes to mind that really kinda sums up you guys as brothers?" And we're like, "Well, that's a big ask."
I just wrote "Waffle House." And then Jon just wrote question marks. I second guessed myself, and then I was like, "You know what, actually, yes, I did mean that. And here's why." 
Growing up, the short version goes, we weren't old enough to go out with our bandmates and get a pint after a show. So we'd go to the only place open in the middle of America, usually it was Waffle House or TGI Fridays — you know, there's many of them you can name, but Waffle House was the one that sounded catchiest in my head. So we ended up going with it and it worked itself out. And I like writing songs about food.
Kevin: It's worked out for you so far.
Nick: It was less about the specific moments [at those places], and more about that chapter of our life and journey, and what we were all going through. 
A lot of people ask, "How have you guys stayed so normal amidst the craziness of your life?" And I think it's because we had a built-in community — with each other, obviously, and our family, but also with our band and management team. And wherever those deep conversations, or fights, or things that led to positive outcomes and personal growth [happened], that was definitely an invaluable time in our life and journey.
Joe: I'm still waiting for that Waffle House For Life card.
Their Daughters
Nick: We all spoke to [Jon] separately about what it was like to become fathers and what it's like to be a father. He took that and came back with the bones of a song, and then we all kind of added our own touch to it vocally and in other ways.
It's one of those things that we're so in it, that at times we have to sort of just pour our heart into to it in a different way than just sitting down and putting pen to paper — actually sit with a trusted collaborator, who's on a similar life journey with two kids of his own, and speak about what that experience is like. That directly influenced how ["Little Bird"] was created. 
That was a really freeing and liberating thing for this project, to approach this process in a different way. It's still as personal as it's always been, and as meaningful for us, but the actual functionality of the process has evolved for us. It's been incredible to take that step.
Speaking about fatherhood of course made us all cry, and we continue to every time we sing it live now.
Joe: It's a tough one to sing live, vocally and also emotionally, but we don't intend to take it off [the setlist]. 
Kevin: I'm really excited for that first guitar moment. People will get accustomed to that sound, and so they'll know [it's coming] when we play it on tour. I'm excited for those two moments to connect.
Nick: [Being fathers] affects every aspect of our life and the way in which we operate as a whole. So it's definitely in [The Album]. But it's more just the depth we feel, and depth of the relationships in our life — our kids, our wives, family — everything takes on a deeper, and more complex meaning. Most of the songs are either about family, and brotherhood, or, obviously, our romantic relationships.
Simply Having Fun
Nick: We always try to have as much fun as possible. We were forced, in a way, to approach this process very differently than we ever have, because we were all recording in different parts of the country, living in different countries, and occasionally meeting up in person. There was an energy to it because of the nature in which it was recorded that forced us to take our time, to have as much fun in the process as possible, and also to be really intentional with the time that we had.
I think it's incredible to be almost 20 years into our career and continuing to have these new experiences — and that's not limited to the way in which we go about making an album. It was a new and exciting experience for us all over again, and how rare is that? That any sort of chapter of our life and journey, these albums represent more than just a body of work that we're really excited about and want the world to hear, but really kind of encapsulate who we are at that moment in our life. 
We've seen our fans grow with us, and sort of mirrored the experiences that we're going through. It's great that the music represents that. Hopefully they connect with it in a whole new way because of that.
Joe: We're still young guys doing this, and we have many, many years ahead of us. And we're in the best place in our lives, so why not continue to release music? 
5 Reasons Why Taylor Swift's Eras Tour Will Be The Most Legendary Of Her Generation