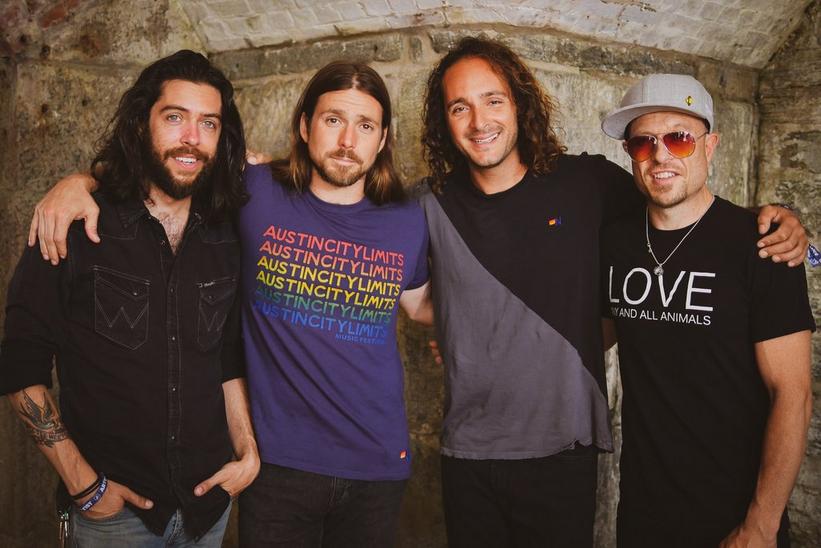 Lukas Nelson And Promise Of The Real
Photo by: Daniel Mendoza / The Recording Academy
news
Lukas Nelson And Promise Of The Real Want To Honor Their Music Heroes | Newport Fest 2019
At Newport Folk Fest 2019, Lukas Nelson and Promise Of The Real hung out to tell us about the meaning and purpose behind 'Turn Off The News (And Build A Garden), the single "Bad Case" and why they're inspired by the trajectory and music of the Band
GRAMMYs
/
Jul 29, 2019 - 12:39 am
Lukas Nelson, son of country legend Willie Nelson and frontman of Lukas Nelson And The Promise Of The Real, has had quite an eventful last few years. In addition to contributing a substantial amount to the A Star Is Born soundtrack, the country/soul performer is currently promoting his band's fifth studio album, Turn Off The News (Build a Garden).
Stopping by at Newport Folk Festival 2019 to chat with the Recording Academy, Nelson dropped a few words of wisdom about just that—turning off the news—and honoring legacy acts that came before him. "The idea of "Turn Off The News, Build A Garden" is [about] putting down your device and going out and get connected and be part of your community and doing something about the world that you live in with the world that you live in," Nelson explained.

He also commented on how his father's legacy gave his band a leg up in the industry and drew comparisons to the way Bob Dylan collaborated with The Band in the '60s. "[Bob] Dylan brought The Band into the national spotlight and you could argue that Neil Young has done the same for this band," he said. "We've sort of found our sound and are continuing to find our sound based on our love for our heroes, but then also branching out. We did that whole soundtrack of A Star Is Born, and I'm proud of this band for that."

Finally, Nelson continued to drop pearls of wisdom, touching on how today's popular acts would do well to honor their influences. "It's the tradition of respecting what came before that I think this festival obviously is a big proponent of," he said. In this record at least, we'd like to give a lot of tribute to our heroes. I think that's what we stand for... As we grow as artists and musicians, that's really important to me, is respecting what comes before."
Yola Ascends To 'Walk Through Fire' & Become The Queen Of Country Soul | Newport Folk 2019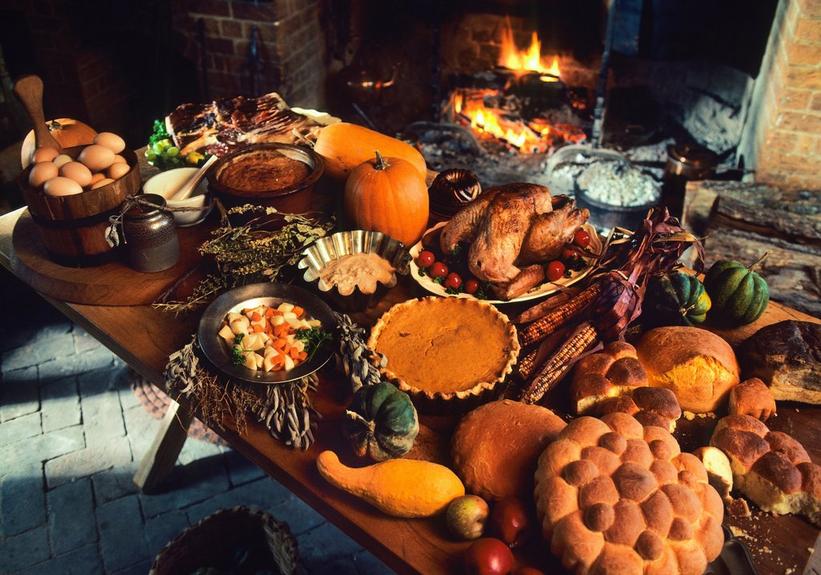 Photo: Nathan Benn/Getty Images
interview
Best Thanksgiving Sides? 7 Musicians Weigh In
From mashed potatoes and gravy to "amazing" family dressing recipes and a six-bean "salad thing," a group of artists name-check their favorite Thanksgiving sides
GRAMMYs
/
Nov 23, 2017 - 03:54 am
Aside from "Who's going to win a 2020 GRAMMY?" — it's the big burning question that is no doubt on the lips of everyone around the country right about now:
"What is the No. 1 favorite, must-have, cannot-go-without Thanksgiving side dish?" (And no, turkey doesn't count!)
From Grace VanderWaal and Joseph to Caitlyn Smith and Devin Dawson, seven artists weigh in – their answers may surprise you. (Or maybe not.)
Happy Thanksgiving from the Recording Academy!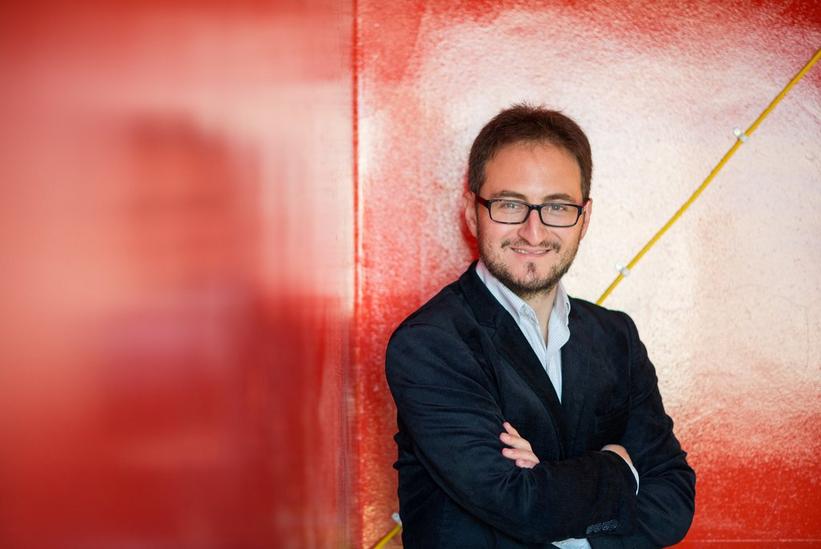 news
Quarantine Diaries: Teenear Is Reading, Doing Cardio & Making Acai Bowls
As the coronavirus/COVID-19 pandemic continues to rock the music industry, GRAMMY.com reached out to a few musicians to see how they were spending their days indoors
GRAMMYs
/
Aug 19, 2020 - 08:10 pm
As the coronavirus/COVID-19 pandemic continues to rock the music industry, GRAMMY.com reached out to a few musicians to see how they were spending their days indoors. Today, Miami-based pop/R&B upstart Teenear shares her Quarantine Diary. Teenear's latest single "Free" is available to hear now.
[6:30 a.m.] First thing that I do when I wake up is brush my teeth so I can get to the gym on time without my trainer yelling at me!

[9:00 a.m.] As soon as I get back home, I hop on the treadmill to get my cardio out of the way. I've really been trying to make sure I stay active during this time of having to be stuck in the house!

[12:00 p.m.] By this time, I'm hopping out of the shower, my adrenaline has finally gone down, and I'm able to make myself and Acai bowl and write in my journal. I also take this time to hit up my team and figure out what I have to get done for the day.

[2:00 p.m.] I start reading the books that I read daily. One of the books I started reading recently is The 365 Bible, which gives you specific versus on each day, and it reads in chronological order of how all the stories actually went. Another book I'm into is The Purpose Driven Life by Rick Warren. This is one amazing book and I'm so happy my mom blessed me with this read! The last book I'm reading right now is A Singer's Compass that is actually written by my vocal coach Cassandra Claude.

[4:00 p.m.] I'm getting dressed to go outside and shoot some content. Creating content from home has definitely become a huge daily task but I'm grateful for it because now I'm able to find new ways to be creative and showcase my personality to my fans.

[7:00 p.m.] I try to take this time meditate. Throughout this whole pandemic I've been trying to get into new things and meditation has played a big role in me figuring out a little bit more about myself and my surroundings. No, I'm not a yoga person yet! I have tried countless classes and it's not for me just yet, but one day I'll get into it!

[9:00 p.m.] Usually around this time, if I'm not sitting in a corner somewhere in the house singing, I'm most likely in my bathroom trying a new beauty product I just ordered online. The ads have gotten a little too good during this quarantine!
If you wish to support our efforts to assist music professionals in need, learn more about the Recording Academy's and MusiCares COVID-19 Relief Fund.
If you are a member of the music industry in need of assistance, visit the MusiCares website.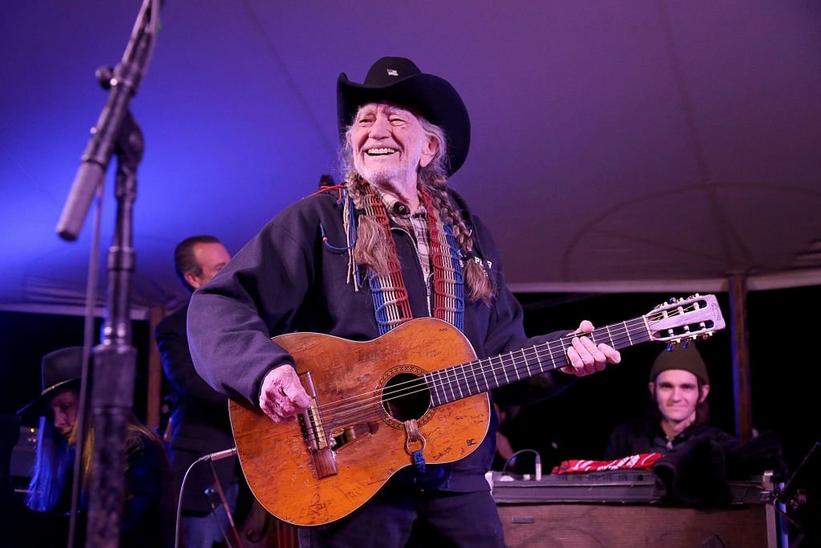 Photo: Gary Miller/Getty Images
news
Willie Nelson's Outlaw Music Festival 2018 Sets Los Angeles Finale
Phil Lesh, Lukas Nelson, Particle Kid, Margo Price, and Sturgill Simpson will bring the tour to a big close at the Hollywood Bowl in October
GRAMMYs
/
Aug 1, 2018 - 01:23 am
The Outlaw Music Festival 2018 tour presents changing lineups led by Willie Nelson & Family. The festival began in 2016 and first went cross-country in 2017 and has extended its second leg through an Oct. 21 finale at the Hollywood Bowl. Lukas Nelson & Promise Of The Real have been along for the ride and will be there with Particle Kid, Margo Price and Sturgill Simpson. Appearing at Outlaw for the first time, Phil Lesh of Grateful Dead fame will be headlining for a unique presentation of old masters along with the young journeymen and women rising in stature.
"Willie is so American, you know, in the finest sense. Classic," said Lesh. "I've hoped to get back on the stage with him again for a long time now."
"I'm excited to play the Bowl with my old pal, Phil Lesh," said Nelson. "I'm sure there will be some magical music moments for all the fans."
In our exclusive Newport Folk Fest interview with Lukas Nelson, Willie's son spoke of the energy cycle connecting the younger generation with greats such as Neil Young who are able to teach them so much. "It's like as we learn more and we grow, then we give him energy at the same time," said Lukas. "People in the audience can feel that too I think, and they get caught up in the cycle."
In addition to meaningful musical moments, every stop on the Outlaw tour features local cuisine, beers and crafts, celebrating regional culture. In Southern California, some new artisanal discoveries are bound to add to this one-of-a-kind event.
Tickets go on sale on Aug. 4 for the chance to catch the traveling fest in Los Angeles.
Catching Up On Music News Powered By The Recording Academy Just Got Easier. Have A Google Home Device? "Talk To GRAMMYs"
Photo: Kevin Mazur/Getty Images
news
The Killers, Bruno Mars, Muse Set For BottleRock Napa Festival
Billed as "the first taste of summer," high cuisine and top-shelf artists come together for the May 25–27 Napa Valley extravaganza
GRAMMYs
/
Jan 9, 2018 - 04:33 am
Tickets go on sale Jan. 9 for this summer's BottleRock Napa Valley music festival, which combines music, food, wine, and brew for "the first taste of summer" May 25-27, and the lineup is quite enticing. Announced this morning, top headliners for the festival's sixth year will be the Killers, Bruno Mars, and Muse.
Additional performers for 2018 are The Chainsmokers, Halsey, Incubus, and Snoop Dogg. But that's only a few items still at the top of 2018's extensive menu. The fest's Williams-Sonoma Culinary Stage complements the feast for the ears and has included many artists participating in cooking demonstrations.
The 2018 lineup is here! We can't wait to see @BrunoMars, @thekillers, @muse, and 80+ other bands this May! Tickets on sale TMRW 1/9 at 10am! pic.twitter.com/d6Y2LHzLOJ

— BottleRock Napa (@BottleRockNapa) January 8, 2018
"The theme this year is very fun and upbeat," said CEO Dave Graham. "There's going to be a lot of dancing this year and we're delighted with what we're delivering."
Earth, Wind & Fire, Billy Idol, and electronica duo Thievery Corporation add some familiar favorites to the bill while Lukas Nelson (son of Willie Nelson) will be on hand with his band Promise Of The Real to provide next-generation country/rock flavor. Local fans are bound to support their Napa Valley Youth Symphony, the existence of which testifies to the community's cultural appetites while visitors from all over will be sure to sample the dozens of emerging artists scheduled to play this May, some bound to leave festival goers wanting more.
11 Must-Attend 2018 Music Festivals: SXSW, Coachella, Lollapalooza & More