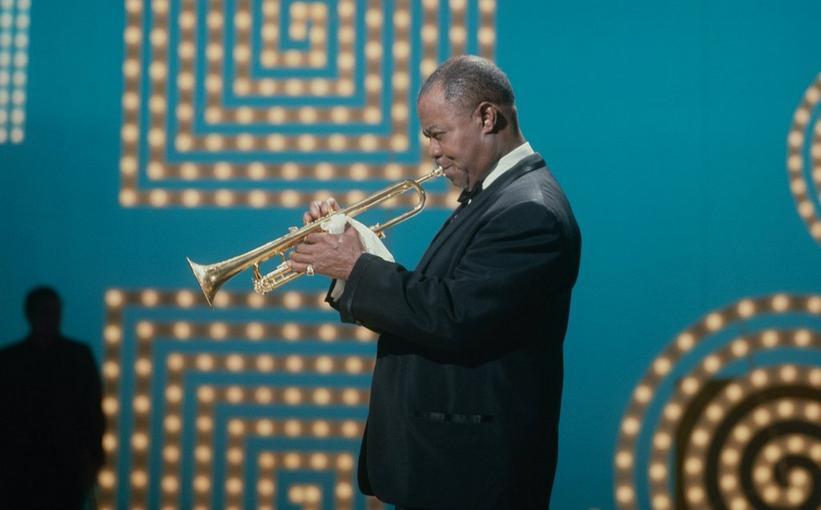 Louis Armstrong performing on the 'Kraft Music Hall' show in June 1967
Photo: David Redfern/Redferns via Getty Images
feature
Louis Armstrong's Later Years Were Richer Than Many Thought. Here's How Two Leading Scholars Dismantle Old Thinking.
GRAMMY-winning author and scholar Ricky Riccardi knocks down Louis Armstrong mischaracterizations in his writing; National Jazz Museum Senior Scholar Loren Schoenberg thinks we shouldn't give them oxygen at all. They're both right — and here's why.
GRAMMYs
/
Jun 24, 2022 - 08:35 pm
There is arguably nobody on Earth keeping the flame for Louis Armstrong like Ricky Riccardi.
As the Director of Research Collections for the Louis Armstrong House Museum in Queens, the man has devoted much of his life to shaping how we frame, contextualize and listen to Satchmo. (He even won a GRAMMY in 2022 for Best Album Notes about the man.) Riccardi also wrote two books about him, Heart Full of Rhythm and What a Wonderful World, with a third on the way — and that second one addresses the often-misunderstood back half of Armstrong's career.
Therein, Riccardi takes a holistic view of the American musical pioneer's legacy. He expertly lays out how his later, more commercial works — think "Hello, Dolly!" — aren't aberrations, but natural extensions of his paradigm-reshaping work in the 1920s, back when he slugged out masterpieces like "West End Blues." This is diametrically opposed to how some listeners and critics have talked about Armstrong in his final decades, leading up to his 1971 death: as a wash-up, a sell-out, or worse, an Uncle Tom.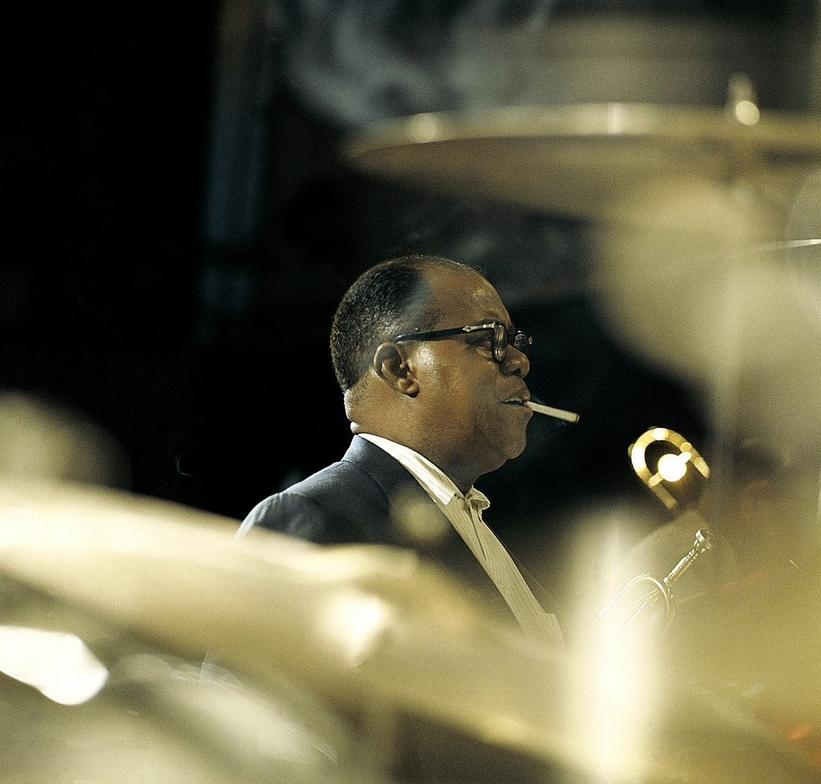 Louis Armstrong performing in 1966. Photo: David Redfern/Redferns via Getty Images
Loren Schoenberg — a saxophonist, bandleader and Founding Director and Senior Scholar at the National Jazz Museum in Harlem, who also won a GRAMMY in 1994 for Pops-related liner notes — is nothing if not appreciative of Riccardi's Armstrong scholarship. He calls Riccardi's books, where Riccardi knocks down outdated mischaracterizations and hatchet jobs like bowling pins, "indispensable" and "vital for the historical record."
"When he died in '71, it was headline, breaking, front-page news, but all this stuff had clung to him," Riccardi tells GRAMMY.com, citing a heartbreakingly scornful eulogy in the New York Times: "'Don't let this happen to you,' pretty much. 'Louis Armstrong was a great talent and wasted it.'" (To quote the Times: "Armstrong survived by compromise, and it was a compromise which destroyed his art.")
While it's fully understandable why Riccardi aims to right these wrongs, Schoenberg raises a compelling point. "This is where I differ from Ricky." he tells GRAMMY.com. "We've talked about it. He has his role to play, and I have my role to play, and we have different ways of looking at the glass of water."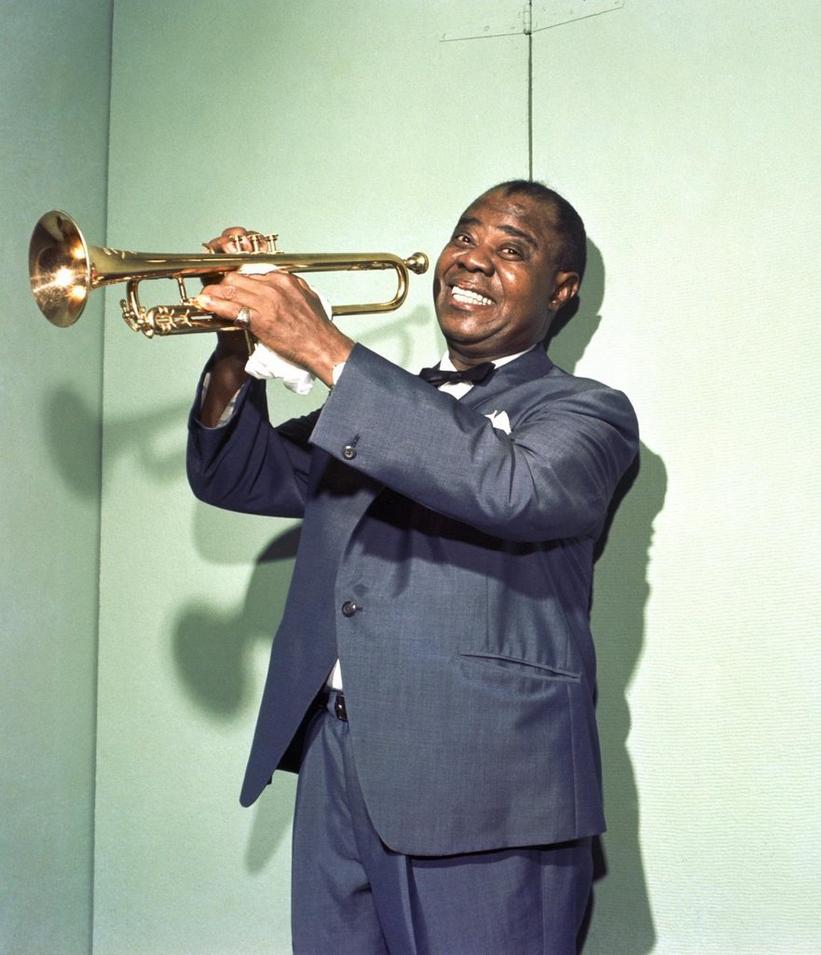 Louis Armstrong in 1970. Photo: Michael Ochs Archives / Getty Images
From Riccardi's vantage point, constructing an accurate image of Armstrong in the modern world means getting into the weeds of why critics railed against him in his later years — when he often dealt in comedic duets, Hawaiian numbers and other relatively lightweight fare.
Because to him, all of it — the heavy and the light — are facets of one monumental character and artist: "The trailblazing vocalist, the guy who basically invented how to improvise on your horn, the sappy balladeer, the comedian with expert timing, the civil rights pioneer, the actor… The totality of Louis Armstrong could be overwhelming, but once you let it wash over you, you'll have the time of your life, because he never lets you down — that's for sure."
But in a separate conversation, Schoenberg considers whether it's worth rehashing Armstrong-directed negativity at all in 2022 — even to discredit it. "I don't even see why we have to get into that or share that with people," he says. "A lot of ignorant statements were made. A lot of foolish things were done."
The two colleagues might differ on this, and their numberless peers might fall at any point on this Pops spectrum. But this particular point of polite divergence speaks to a friction in how we deal with long-passed legends — especially ones with so many distinct eras, and engulfed in complicated racial dynamics, like Armstrong.
Schoenberg's comments are germane to a world where these granular components of American legacies are not litigated and relitigated. "Jazz writing and jazz criticism is insular. It's a bunch of mirrors," Schoenberg says. "All the experts — we think these things, and we all know these things. Who the hell cares out in the real world?"
To that "insular" world, Riccardi's scholarship is a source of profound edification. But to a world where anyone with an internet connection can access the breadth of Armstrong's career and find the late-period gems for themselves. 
It's all ripe for the picking: 1954's burning blues masterpiece with the All-Stars, Louis Armstrong Plays W.C. Handy. 1957's Louis: A Musical Autobiography, a compendium of inspired re-recordings of Armstrong's '20s and early '30s works. And, from 1962, that comedic and conflicted analysis of race, God and cultural exchange with Dave and Iola Brubeck: The Real Ambassadors.
Simply playing these records erases popular notions of Armstrong in his later years as a crass commercial entity, oblivious to a changing world and leaning on tired pop tunes night after night. Rather, he was still a dynamo — and he was accomplishing things he couldn't have done as a younger man.
Read More: The Real Ambassadors At 60: What Dave Brubeck, Iola Brubeck & Louis Armstrong's Obscure Co-Creation Teaches Us About The Cold War, Racial Equality & God
With respect to Schoenberg's purview, it's not worth giving even more ink to the haters of the mid-20th century by reprinting said quotes. But is there truth to both men's assertion that Armstrong remained a man of vision and vitality. God, yes.
As Riccardi explains, Armstrong was singing before he ever picked up the cornet, which shatters easy delineations between the game-changing trumpeter and vocal pioneer. "He happened to sing, and he happened to play the trumpet. The singing influences the singers, and the trumpet influences the instrumentalists," Schoenberg says. "But it's just one person and one concept."
Plus, as Riccardi mentions, Pops himself felt he was playing better trumpet in the mid-'50s than at any other point. "He did have trouble with lips in the 1930s, so, he got around that," he says. "He focused more on tone and the upper register, playing less notes, but playing with the biggest sound possible — always lyrical, always singable."
For proof positive of how this medical limitation paradoxically deepened Pops' approach in the latter part of his career, cue up Louis Armstrong Meets Oscar Peterson — one of the most accessible late-Armstrong records, where the two men whip up a jubilant sound.
"I think that some of his later stuff in his '50s and '60s is some of the most exciting," trumpeter Bria Skonberg — a hot-jazz practitioner and Pops disciple to the core, tells GRAMMY.com. "If anything, he's pried away the need for all that bravado. His tone is just like a silver bullet that goes straight to your heart."
But aside from specific technicalities or artistic qualities, Riccardi is drawn, on a grander level, to artists in their autumn years. "I love early Lester Young and Frank Sinatra," he says. "But then I love when those guys get a little older, they lose a few miles off the fast ball, and it's like, all right, now they have to hit you in the heartstrings; they have to really make you feel it, but with less tools in the arsenal. And they always shift a little."
And leave it to Dan Morgenstern, a jazz writer, archivist, and producer who knew Pops for decades, to sum up why the whole of Armstrong's legacy matters — not just the most intrepid, youthful part.
"I don't feel that there are any points in Armstrong's active career — and he was active practically until the day he died — where he is not at a peak level of musicianship," he tells GRAMMY.com. "Whether it is in an environment that pleases the critics or not."
When reappraising a misunderstood section of Pops' legacy — or anyone else's — it's reasonable to fall under either Schoenberg's or Riccardi's lines of thinking. But ultimately, as Schoenberg mentioned, they play distinct roles in the same system.
Without Riccardi to knock down misconceptions, the world might still hold a stunted or incorrect view of Armstrong. And with that, Schoenberg can help sweep away the ashes of the old world's thinking — which didn't afford Armstrong the subtlety, care and nuance he deserved.
The everything-all-the-time nature of streaming might flatten art in some ways. But one silver lining is that it can unthaw figures somewhat frozen in time, like Armstrong. If you want to hear magnificent Armstrong performances, there they are, from all eras, instantly available for your enjoyment and edification.
Then, pick up Riccardi's books to learn about the world that shaped Armstrong, and he shaped in return. As you learn about him, when you come across this or that ignorant statement from his contemporaries, read it, process it, and toss it. What will you get in return for doing so? A lifetime of humor, pleasure and beauty, thanks to Pops, who never stopped giving in life and continues to give from beyond.
And somewhere along the way, don't forget to thank Schoenberg and Riccardi. Because how we commune with this quintessential American pioneer would look a lot different without them — even when they agree to disagree.
Mary Lou Williams Has Been Belatedly Revered And Reappraised. It's Time To Examine Her Music On Its Own Terms.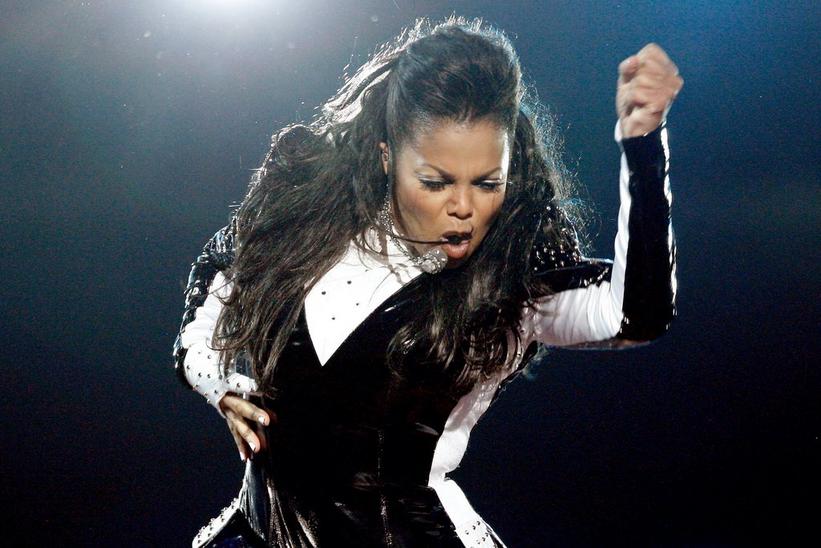 Photo: Christopher Polk/Getty Images
news
Recordings By Janet Jackson, Louis Armstrong, Odetta & More Inducted Into The National Recording Registry
Selections by Albert King, Labelle, Connie Smith, Nas, Jackson Browne, Pat Metheny, Kermit the Frog and others have also been marked for federal preservation
GRAMMYs
/
Mar 25, 2021 - 02:37 am
The Librarian of Congress Carla Haden has named 25 new inductees into the National Recording Registry of the Library of Congress. They include Janet Jackson's "Rhythm Nation 1814," Louis Armstrong's "When the Saints Go Marching In," Labelle's "Lady Marmalade," Nas' "Illmatic," Kool & the Gang's "Celebration," Kermit the Frog's "The Rainbow Connection" and more.
"The National Recording Registry will preserve our history through these vibrant recordings of music and voices that have reflected our humanity and shaped our culture from the past 143 years," Hayden said in a statement. "We received about 900 public nominations this year for recordings to add to the registry, and we welcome the public's input as the Library of Congress and its partners preserve the diverse sounds of history and culture."
The National Recording Preservation Board is an advisory board consisting of professional organizations and experts who aim to preserve important recorded sounds. The Recording Academy is involved on a voting level. The 25 new entries bring the number of musical titles on the registry to 575; the entire sound collection includes nearly 3 million titles. Check out the full list of new inductees below:
National Recording Registry Selections for 2020
Edison's "St. Louis tinfoil" recording (1878)

"Nikolina" — Hjalmar Peterson (1917) (single)

"Smyrneikos Balos" — Marika Papagika (1928) (single)

"When the Saints Go Marching In" — Louis Armstrong & his Orchestra (1938) (single)

Christmas Eve Broadcast--Franklin D. Roosevelt and Winston Churchill (December 24, 1941)

"The Guiding Light" — Nov. 22, 1945

"Odetta Sings Ballads and Blues" — Odetta (1957) (album)

"Lord, Keep Me Day by Day" — Albertina Walker and the Caravans (1959) (single)

Roger Maris hits his 61st homerun (October 1, 1961)

"Aida" — Leontyne Price, et.al. (1962) (album)

"Once a Day" — Connie Smith (1964) (single)

"Born Under a Bad Sign" — Albert King (1967) (album)

"Free to Be…You & Me" — Marlo Thomas and Friends (1972) (album)

"The Harder They Come" — Jimmy Cliff (1972) (album)

"Lady Marmalade" — Labelle (1974) (single)

"Late for the Sky" — Jackson Browne (1974) (album)

"Bright Size Life" — Pat Metheny (1976) (album)

"The Rainbow Connection" — Kermit the Frog (1979) (single)

"Celebration" — Kool & the Gang (1980) (single)

"Richard Strauss: Four Last Songs" — Jessye Norman (1983) (album)

"Janet Jackson's Rhythm Nation 1814" — Janet Jackson (1989) (album)

"Partners" — Flaco Jiménez (1992) (album)

"Somewhere Over the Rainbow"/"What A Wonderful World" — Israel Kamakawiwo'ole (1993) (single)

"Illmatic" — Nas (1994) (album)

"This American Life: The Giant Pool of Money" (May 9, 2008)
Learn To Make Beats With Library Of Congress' New Digital DJ Tool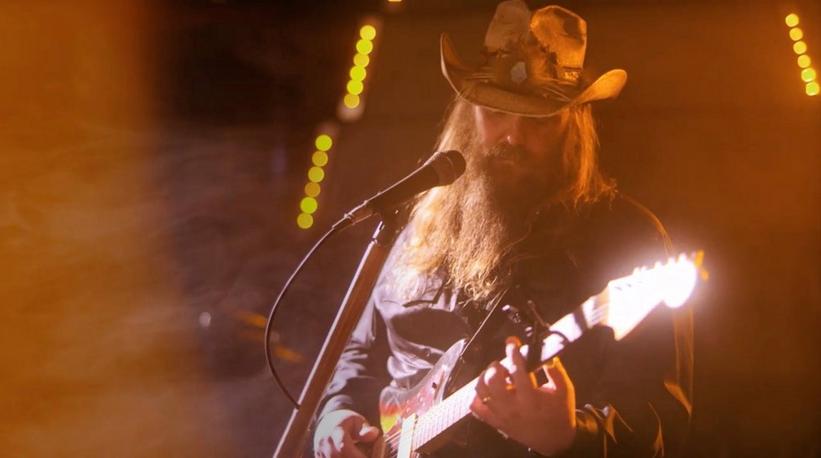 news
Sounds Of Change: Chris Stapleton Performs An Aching Version Of Louis Armstrong's "What A Wonderful World"
Shrouded in amber fog and accompanying himself on sonorous electric guitar, Chris Stapleton performed Louis Armstrong's paean to a better Earth, "What A Wonderful World"
GRAMMYs
/
Mar 31, 2021 - 09:23 pm
news
SXSW Attracts Record Numbers
GRAMMYs
/
Dec 3, 2014 - 04:22 am
SXSW Attracts Record Numbers
The recently concluded 2010 South by Southwest Conference & Festival in Austin, Texas, attracted a record total of more than 13,000 industry professional registrants, according to Billboard.biz. The festival, which launched in 1987, featured performances from approximately 2,000 musical artists representing more than 40 countries, a slight .05 increase from last year's event. According to a previous report, SXSW 2009 injected approximately $100 million into the Austin economy. (3/25)

Music Matters Reinforces Value Of Music
Music Matters, a UK-based collective of artists, songwriters, labels and retailers, is educating consumers regarding the value of music, intellectual property and legal music consumption. The campaign includes educational video vignettes featuring artists such as Louis Armstrong, Kate Bush and Nick Cave, among others, and a digital certificate designed to help consumers identify legal music sites. The certificate is available across legal online music outlets supporting the campaign, including Amazon, iTunes, MySpace Music, and Spotify, among others. (3/25)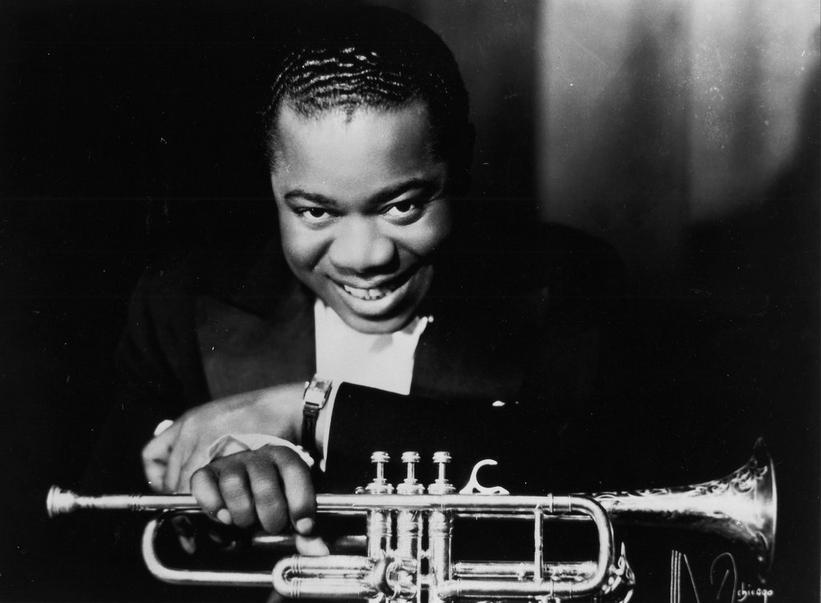 Photo: Gilles Petard/Redferns
list
"Savoy Blues": 5 Facts About Louis Armstrong's Recording | GRAMMY Hall Of Fame
Explore how one track's sound helped mold the music scene more than 90 years after it was recorded
GRAMMYs
/
May 5, 2018 - 01:47 am
From 1925 through 1927, the original ensemble known as Louis Armstrong & His Hot Five made a series of recordings in Chicago that spread a new awareness of jazz as an art form. Like other new musical art forms, many listeners didn't find the sounds appealing, but for others it awoke a curiosity and a hunger for more. One such track, "Savoy Blues," has long been a favorite gem among these.
Inducted into the GRAMMY Hall Of Fame in 2018, "Savoy Blues" joined two other Hot Five singles in the Hall, "Heebie Jeebies" (1926), which popularized scat singing, and "West End Blues" (1928). Composed by the band's trombone player Kid Ory, the track was recorded on Dec. 13, 1927, during the only Hot Five session to include Lonnie Johnson on guitar. Come in for a closer look with five facts that only begin to tell the story of what makes this track stand out.
1. Savoy's Chicago Namesake
"Savoy Blues" is indeed named after a Savoy Ballroom, but it's not the famous one in Harlem, New York. Armstrong celebrated Chicago's Savoy Ballroom, which opened in November 1927. It was the hot new place for jazz artists and Kid Ory immortalized it as the song's title, less than three weeks after it opened. The ballroom hosted a who's who of jazz artists of the day, but it also held events such as boxing, skating and basketball exhibitions.
2. Meeting Mrs. Louis Armstrong
Lil Hardin became one of the go-to pianists on the Chicago scene, including regular work with King Oliver's Creole Jazz Band. When Armstrong got the invitation from Oliver to come play cornet in Chicago in 1922, he and Hardin met. By 1924 the two were married. Not only did Hardin stay on as the pianist in his band, but Louis Armstrong & His Hot Five ensemble began practicing in 1925 in the house the couple shared on East 41st Street.
3. Who Were The Hot 5?
Armstrong and Hardin were joined by some of the best of all time for the 1927 Hot Five line-up, which included trombonist Kid Ory, clarinet player Johnny Dodds, banjo/guitarist Johnny St. Cyr, and guitarist Lonnie Johnson. The instrumental combination, complete with Hardin on piano and Armstrong on cornet/trumpet, drew from the classic New Orleans sound. In addition to their pioneering work with the Hot Five, these band members earned a pedigree in their own right, lending their sounds to their own bands or joining other notable ensembles, including King Oliver's Creole Jazz Band and Jelly Roll Morton's Red Hot Peppers.
4. Soloists Take The Stage
In the opening bars of "Savoy Blues," Armstrong's solo performance power is interwoven with the Hot Five's inspired accompaniment. Those first powerful notes showed that instrumentalists could take the performance spotlight typically reserved for vocalists like those he had accompanied in the past such as Bessie Smith. Like the rest of his legendary Hot Five sessions, "Savoy Blues" moved away from the New Orleans style jazz and, as The Guardian wrote, "almost single-handedly transformed the music from a group art into a medium for the pioneering soloist."
5. A Lasting Legacy
"Savoy Blues" and the Hot Five sessions' influence could be felt in fellow jazz artists such as Billie Holiday, Ella Fitzgerald and Bing Crosby who each commanded the stage throughout their own influential careers. But Armstrong's work is also notable because his new sound and musical approach paved the way for the birth of entire genres that would follow. "You don't need to read around the subject," Jon Wilde writes in The Guardian. "You only need to listen to draw a straight line from Armstrong to Louis Jordan's Tympany Five to Fats Domino, Elvis and everything beyond."
Catching Up On Music News Powered By The Recording Academy Just Got Easier. Have A Google Home Device? "Talk To GRAMMYs"