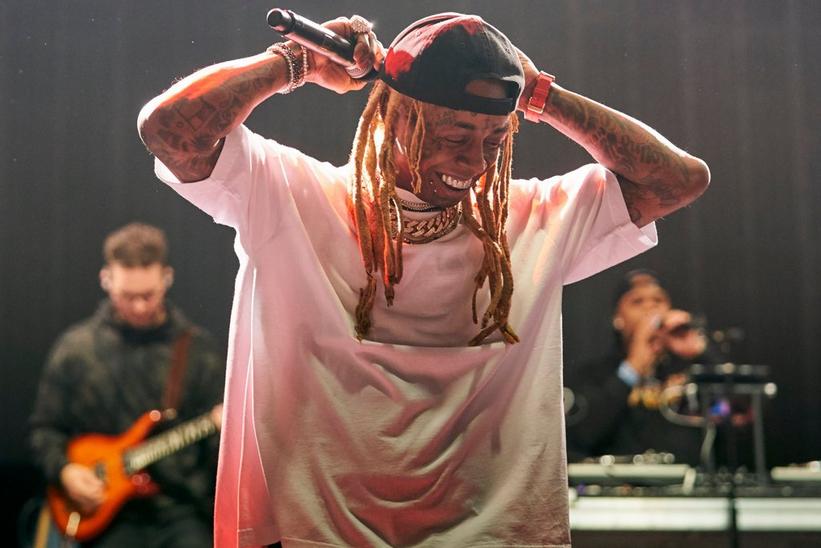 Photo: Cooper Neill/Getty Images
news
Lil Wayne's WeezyAna 2019 Fest To Feature Megan Thee Stallion, Travis Scott & More
This year, 50 cents of every ticket will go towards supporting educational initiatives in New Orleans
GRAMMYs
/
May 29, 2019 - 01:56 am
Megan Thee Stallion, Travis Scott and Meek Mill are among the artists on the lineup for Lil Wayne's fifth annual WeezyAna Fest in New Orleans.
The festival, presented by Live Nation Urban, will happen Sept. 7 at the Uno Lakefront Arena Festival grounds. Other acts include Kash Doll, Trey Songz and Lil Wayne himself.
"#LILWEEZYANAFEST Year 5!! Bigger and Better!! Thank U to all the fans for your kontinued support! Tickets on Sale Friday!" Lil Wayne tweeted.
Billboard reports that this year, 50 cents of every ticket will go towards supporting educational initiatives in New Orleans, Lil Wayne's hometown.
"Lil Wayne is ubiquitous with New Orleans and Lil WeezyAna Fest is an incredible representation of the city's vibrant and thriving music culture," Brandon Pankey, Live Nation Urban's vice president of business development and operations told Billboard. "In its fifth year, the festival has become a New Orleans tradition and Live Nation Urban is beyond ecstatic to bear witness to such an impactful event."
For more information on tickets, visit Ticketmaster.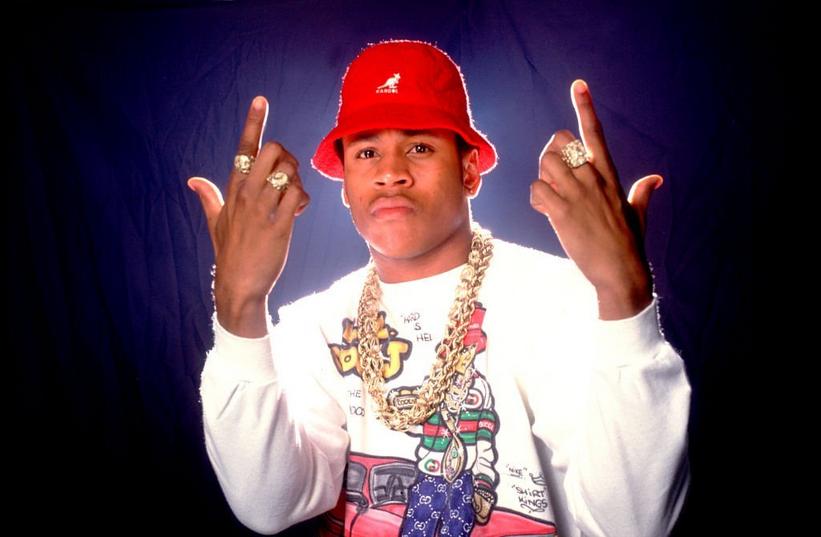 LL Cool J
Credit: Paul Natkin/Getty Images
news
20 Iconic Hip-Hop Style Moments: From Run-D.M.C. To Runways
From Dapper Dan's iconic '80s creations to Kendrick Lamar's 2023 runway performance, hip-hop's influence and impact on style and fashion is undeniable. In honor of hip-hop's 50th anniversary, look back at the culture's enduring effect on fashion.
GRAMMYs
/
Nov 29, 2023 - 03:01 pm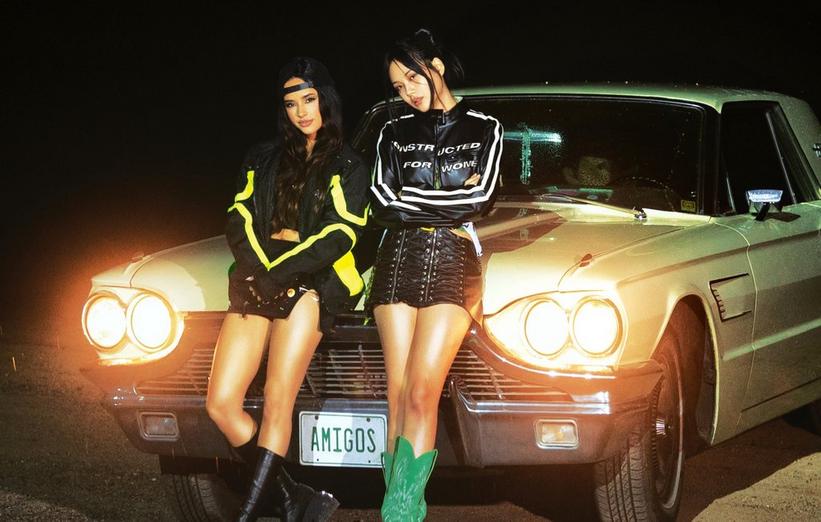 news
New Music Friday: Listen To New Songs From Andre 3000, Drake, Ozuna & More
From long-awaited debut albums to surprising singles, listen to these six new releases from Nov. 17.
GRAMMYs
/
Nov 17, 2023 - 06:54 pm
With Thanksgiving around the corner, this New Music Friday offers us a feast of new sounds from some of the music industry's biggest artists.
Country star Maren Morris teamed up with Teddy Swims for a passionate duet version of his song "Some Things I'll Never Know," while Steve Aoki & ERNEST paired up for an energetic dance/country crossver, "Us," from Aoki's HiROQUEST 2: Double Helix.
American band Bleachers unleash their wild side with "Alma Matter," from their upcoming self-titled album dropping March 8, 2024. Meanwhile, alternative rock band Bad Suns released their catchy, six-track EP Infinite Joy. Across the pond, long-time British rockers Madness released their 13th album, Theatre Of the Absurd Presents C'Est La Vie.
With sultry sounds from R&B songstress Ari Lennox to mellow, indie rhythms from Dermot Kennedy to upbeat, radiant vibes from the duo Surfaces, this Friday brings a kaleidoscope of sounds from across every genre. 
Along with the slew of releases mentioned above, press play on releases from the likes of André 3000, Drake, Ozuna, Lil Wayne and 2 Chainz, Danny Brown, and Bibi and Becky G — and be sure to add some new sounds to your rotation.
André 3000 -

New Blue Sun
If you've seen Andre 3000's impromptu flute performances in the past few years, then the GRAMMY winner's new sound won't come as a shock. On his eight-track debut solo album New Blue Sun, the Outkast member experiments with wind instruments and percussion, creating serene and melodic compositions.
Across eight elaborately titled tracks  — "I swear, I Really Wanted To Make A "Rap" Album But This Is Literally The Way The Wind Blew Me This Time" and "That Night In Hawaii When I Turned Into A Panther And Started Making These Low Registered Purring Tones That I Couldn't Control… Shyt Was Wild," — Andre details his artistic journey and the possibility of returning to rap music. Because, as Andre has told numerous outlets, New Blue Sun is not a rap album.
"I get beats all the time. I try to write all the time. People think, Oh, man, he's just sitting on raps, or he's just holding these raps hostage. I ain't got no raps like that," he told GQ. 
In the future, fans might see 3000 return to the rap universe but in the meantime, let's enjoy the ambience of the blue sun. 
Drake -

For All The Dogs Scary Hours Edition
It's not Scorpio season without a release from the scorpion king himself, Drake. In the latest installment of his Scary Hours series, Drake brought in a heavy-hitter lineup of producers including Lil Yatchy and Alchemist.
With songs surrounding themes of betrayal and broken trust (an the less-than-subtle chant "F— My Ex" more than 10 times in one song), For All The Dogs Scary Hours Edition shows how deep the Certified Lover Boy is in his feelings.
Drake brings out his Swiftie side in the track, "Red Button," shouting out Taylor Swift with lyrics "Taylor Swift the only n—- that I ever rated/ Only one could make me drop the album just a little later/ Rest of y'all, I treat you like you never made it." Seems that the big-ups and grudges heard on October's For All The Dogs translate to Scary Hours, too.
His song "Evil Ways" features J. Cole, increasing anticipation for their joint tour, which was announced on Nov. 13.
Ozuna -
Cosmo
After receiving a nod for Best Reggaeton Performance and performing with David Guetta at the 2023 Latin GRAMMYs, Puerto Rican Singer Ozuna dropped his sixth album, Cosmo. Filled with soon-to-be dance floor staples, Cosmo highlights Ozuna's versatility.
Songs like "El Pin" and "La Chulita" are full of infectious dance and Afrobeats influences, yet stay true to his reggaeton roots. The 15-track record also includes collaborations with Jhayco, Chenco Corleone, Anuel and David Guetta.
"When you think of a colorful image, you think of youth. When people listen to this album, I want them to take it seriously," Ozuna said in an interview with the Fader. "People want to hear what's real, what's clear-cut, in black and white."
The goal, he continued, is to allow "people to know who the real Ozuna is."
2 Chainz, Lil Wayne -
Welcome 2 Collegrove
Lil Wayne and 2 Chainz have joined forces once again to release their second joint album, Welcome 2 Collegrove. The album's title is a melding of 2 Chainz's hometown of College Park, Georgia, with Lil Wayne's Hollygrove, Louisiana.
Welcome 2 Collegrove includes features from a cross-section of hip-hop and R&B greats, including Usher, 21 Savage, Rick Ross, Benny The Butcher and Fabolous. Tracks like "Presha" and "Long Story Short" bring back the duo's classic rap sound from their 2016 project COLLEGROVE, and show their ability to create hip-hop anthems. The special guest artists add even more depth to their songs. 
Danny Brown -
Quaranta
After a four year break, Detroit rapper Danny Brown is back with his seventh album, Quaranta. A departure from his earlier, more club-centric music, the 11-track album offers a new perspective in Brown's life.
Quaranta is a turning point in Brown's musical journey, where he reflects on themes of regret, self-destructive behavior, and growth. While songs like "Ain't My Concern" and "Celibate" still include his signature flair of fast, high-pitched verses, this album takes on a more mature and introspective route. 
Bibi feat. Becky G - "Amigos"
On "Amigos," South Korean singer Bibi teamed up with Latin star Becky G for a multicultural but ever-relatable track that focuses on being hung up on past lovers despite having someone new in their life. "I know we had a good time and that you always want more / But if my boyfriend calls, we're just friends, nothing more," they sing in Spanish.
"Amigos" is rife with hip-hop influences — a genre Bibi loves. 
"Expressing oneself through lyrics is so real and genuine," BIBI told AllKPop. "As I'm someone who wasn't necessarily gifted with natural musical talent — I didn't even know the difference between boom bap or trap beats until way later. I think the other factors of music organically followed as I grew as an artist."
15 Must-Hear Albums This November: Dolly Parton, Jung Kook, Marshmello & More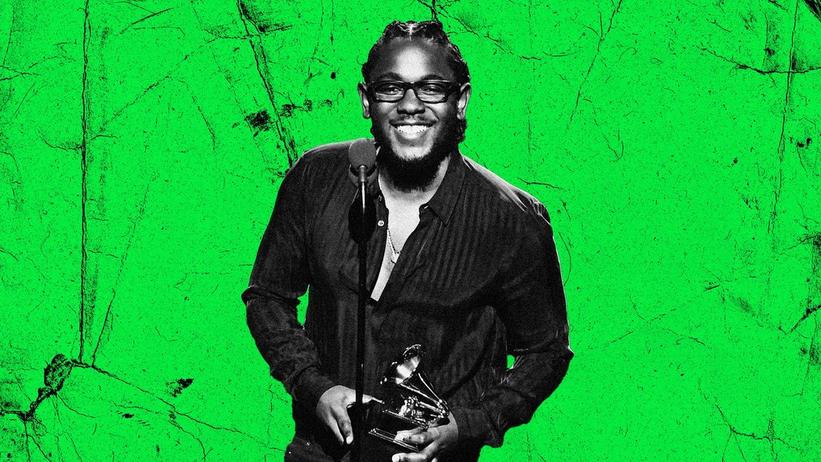 Kendrick Lamar
Photo: Jeff Kravitz/FilmMagic
video
GRAMMY Rewind: Kendrick Lamar Honors Hip-Hop's Greats While Accepting Best Rap Album GRAMMY For 'To Pimp a Butterfly' In 2016
Upon winning the GRAMMY for Best Rap Album for 'To Pimp a Butterfly,' Kendrick Lamar thanked those that helped him get to the stage, and the artists that blazed the trail for him.
GRAMMYs
/
Oct 13, 2023 - 06:01 pm
Updated Friday Oct. 13, 2023 to include info about Kendrick Lamar's most recent GRAMMY wins, as of the 2023 GRAMMYs.
A GRAMMY veteran these days, Kendrick Lamar has won 17 GRAMMYs and has received 47 GRAMMY nominations overall. A sizable chunk of his trophies came from the 58th annual GRAMMY Awards in 2016, when he walked away with five — including his first-ever win in the Best Rap Album category.
This installment of GRAMMY Rewind turns back the clock to 2016, revisiting Lamar's acceptance speech upon winning Best Rap Album for To Pimp A Butterfly. Though Lamar was alone on stage, he made it clear that he wouldn't be at the top of his game without the help of a broad support system. 
"First off, all glory to God, that's for sure," he said, kicking off a speech that went on to thank his parents, who he described as his "those who gave me the responsibility of knowing, of accepting the good with the bad."
He also extended his love and gratitude to his fiancée, Whitney Alford, and shouted out his Top Dawg Entertainment labelmates. Lamar specifically praised Top Dawg's CEO, Anthony Tiffith, for finding and developing raw talent that might not otherwise get the chance to pursue their musical dreams.
"We'd never forget that: Taking these kids out of the projects, out of Compton, and putting them right here on this stage, to be the best that they can be," Lamar — a Compton native himself — continued, leading into an impassioned conclusion spotlighting some of the cornerstone rap albums that came before To Pimp a Butterfly.
"Hip-hop. Ice Cube. This is for hip-hop," he said. "This is for Snoop Dogg, Doggystyle. This is for Illmatic, this is for Nas. We will live forever. Believe that."
To Pimp a Butterfly singles "Alright" and "These Walls" earned Lamar three more GRAMMYs that night, the former winning Best Rap Performance and Best Rap Song and the latter taking Best Rap/Sung Collaboration (the song features Bilal, Anna Wise and Thundercat). He also won Best Music Video for the remix of Taylor Swift's "Bad Blood." 
Lamar has since won Best Rap Album two more times, taking home the golden gramophone in 2018 for his blockbuster LP DAMN., and in 2023 for his bold fifth album, Mr. Morale & the Big Steppers.
Watch Lamar's full acceptance speech above, and check back at GRAMMY.com every Friday for more GRAMMY Rewind episodes. 
10 Essential Facts To Know About GRAMMY-Winning Rapper J. Cole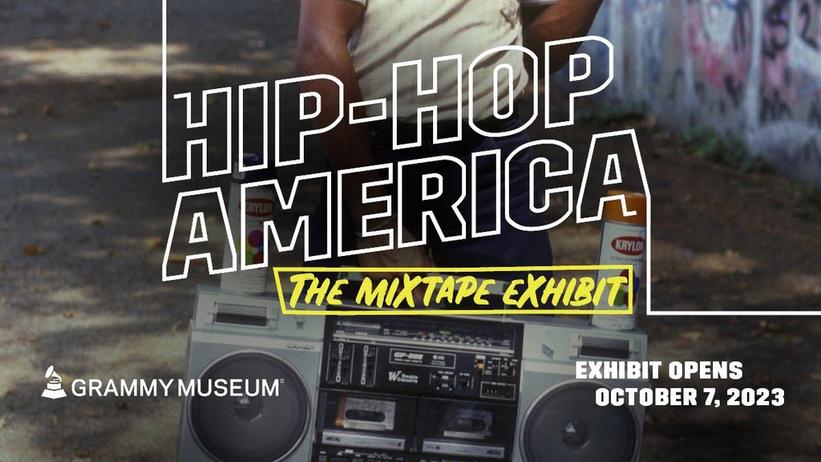 Image courtesy of the Recording Academy
GRAMMY Museum Announces 'Hip-Hop America: The Mixtape Exhibit' Programming Schedule
Opening Oct. 7, the exhibit celebrates the 50th anniversary of hip-hop through an expansive and interactive exploration of the global impact of the genre and culture. Google Pixel is a proud partner of 'Hip-Hop America: The Mixtape Exhibit.'
GRAMMYs
/
Oct 3, 2023 - 01:37 pm
The GRAMMY Museum announces its Hip-Hop America: The Mixtape Exhibit initial programming schedule consisting of in-person and virtual events to supplement the exhibit celebrating the 50th anniversary of hip-hop.
Opening Oct. 7, the 5,000-square foot installation delves deep into the multifaceted world of hip-hop through expansive exhibits on hip-hop music, dance, graffiti, fashion, business, activism, and history, providing visitors with an immersive experience that explores the profound impact and influence of hip-hop culture.
On display will be an incredible array of artifacts including the Notorious B.I.G.'s iconic red leather pea jacket, LL Cool J's red Kangol bucket hat, and more. Newly announced artifacts include Lil Wayne's GRAMMY for Best Rap Album, The Carter III, Lil Wayne's handwritten letter from prison to his fans and his family, custom Saweetie acrylic nail sets created by her nail artist Temeka Jackson, plus exclusive interviews with MC Lyte, Cordae and other artists about their creative process.
Additionally, a Sonic Playground features five interactive stations that invite visitors of all ages to unleash their creativity through DJing, rapping and sampling and is made possible thanks to a grant from The Kenneth T. & Eileen L. Norris Foundation.
The exhibit is made possible with the generous support of Google Pixel, and several integrations within the space are powered by Google Pixel's innovative capabilities. This includes the Google Pixel Boombox Throne, an interactive photo experience.
The Rap City Experience, part of the Sonic Playground, is a freestyle interactive featuring Darian "Big Tigger" Morgan, host of BET's "Rap City: Tha Basement." Visitors can freestyle over beats by producers Hit-Boy, PERFXN and Schyler O'Neal, and trade bars with hip-hop artists Reason, Nana and Nilla Allin. As part of the museum's ongoing community and education programming, BET and Mass Appeal will screen the first two installments of their upcoming documentary Welcome to Rap City on Oct. 9. More details below.
Additionally, the GRAMMY Museum is partnering with The Debut Live to present their multi-part event series highlighting iconic hip-hop albums and the artists who created them, including DJ Khaled, Joey Bada$$, Rick Ross, T.I., and more. The intimate conversations are hosted by Billboard's Deputy Director of R&B and Hip-Hop, Carl Lamarre, in partnership with the GRAMMY Museum/Recording Academy + Soho House, and will be available to view beginning Oct. 6 exclusively on the GRAMMY Museum's streaming platform COLLECTION:live.
The exhibit launches on Sat, Oct. 7 and will run through Sept. 4, 2024. A special opening event will take place on Oct. 6 at 8 p.m. Tickets are available to purchase here. Additional programming to be announced at a later date. More information listed below.
Sat, Oct. 7:
EVENT: Careers in Music: The Nelson George Mixtape, Volume 2
WHAT: A conversation and book signing with acclaimed author, producer and director, Nelson George, as we discuss his career chronicling the birth of hip-hop in America and his work in the entertainment industry.
WHEN: 1 p.m.
WHERE: Clive Davis Theater
REGISTER: Click here.
Mon, Oct. 9:
EVENT: Careers in Music: "Welcome to Rap City" Screening
WHAT: In partnership with BET and Mass Appeal, the GRAMMY Museum is proud to host a screening of the first two installments of their new documentary "Welcome to Rap City" followed by a panel discussion featuring Rap City hosts and more.
WHEN: 12 p.m.
WHERE: Clive Davis Theater
REGISTER: Click here.
Thurs, Oct. 26:
EVENT: Backstage Pass: "Road to the Latin GRAMMYs" Mellow Man Ace
WHAT: To celebrate the 24th Annual Latin GRAMMY Awards, the GRAMMY Museum is thrilled to have Afro-Cuban rapper and Los Angeles native Mellow Man Ace discuss his career and his accomplishments as one of the pioneers of Latin rap, followed by a performance.
WHEN: 11 a.m.
WHERE: Clive Davis Theater
REGISTER: Click here.
Sat, Dec. 2:
EVENT: Love Your Amazing Self
WHAT: An interactive family program featuring hip-hop musician, meditation teacher and author, Ofosu Jones-Quartey, reading from his latest book Love Your Amazing Self followed by a performance. Support for this program was provided through funding from Councilman Curren Price Jr. and the New 9th.
WHEN: 11 a.m.
WHERE: Clive Davis Theater
REGISTER: Click here.
October 2023 - June 2024
WHAT: Hip-Hop Education Workshops
WHAT: In Celebration of the 50 years of hip-hop from its origin to where the genre is today. Highlighting the golden age of hip-hop, these lessons will provide students with a deeper understanding of the struggles and triumphs of the genre.
WHEN: 2023-2024 School Year
WHERE: Clive Davis Theater
REGISTER: Click here.
For more information regarding advanced ticket reservations for the exhibit, please visit www.grammymuseum.org.
Hip-Hop Just Rang In 50 Years As A Genre. What Will Its Next 50 Years Look Like?
---