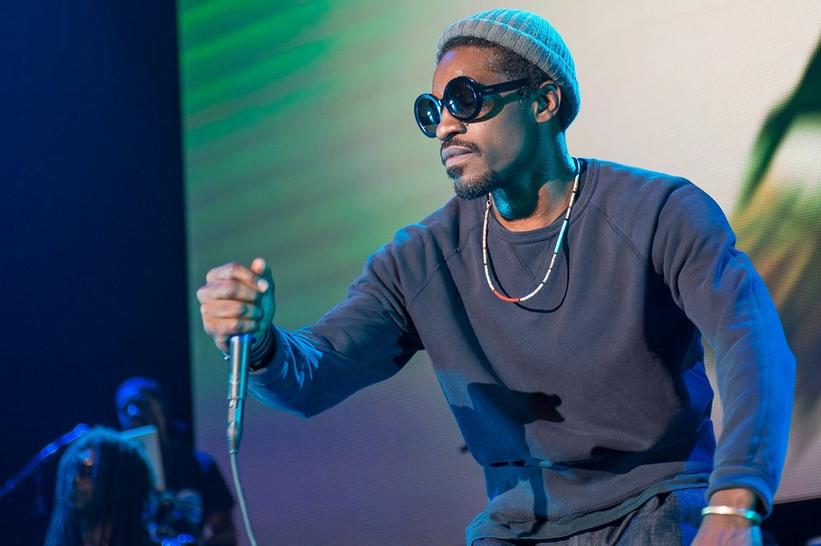 André 3000
Photo: Marcus Ingram/WireImage
news
Everything We Know About André 3000's New Album 'New Blue Sun'
The seven-time GRAMMY winner is back with his debut solo album — his first full album since Outkast's 2006 swan song. One caveat: there are no beats nor bars.
GRAMMYs
/
Nov 14, 2023 - 08:02 pm
On Nov. 13, the world woke up to the announcement that André 3000 — the seven-time GRAMMY winning and 23-time nominated Outkast star — would release his debut (!) solo album, New Blue Sun, on Nov. 17.
Via an NPR scoop, stunned to learn there are "no bars, no beats, no sub-bass. André doesn't sing on this joint, either." Rather, the instrumental, 87-minute album is the culmination of a years-long preoccupation with various flutes — including contrabass, Mayan, bamboo, and a variety of digital models.
And in their reactions, some of those fans spoke for all of us.
"Andre 3000 has about as much critical goodwill as it's possible to have and he is going to test every fiber of that collective empathy," one journalist and editor opined on X. Another music writer and editor chimed in: "This is the tracklisting. This is going to mess up so many peoples' Spotify algorithms."
And Roy Wood Jr., a correspondent on "The Daily Show," summed it up: That boy trained wit Pai Mei & got a Hattori Hanzo Flute. He ready."
With New Blue Sun on the immediate horizon, here's everything we know about it.
It's Built On Improvisation
As NPR points out, New Blue Sun materialized in part due to André's relocation from Atlanta — where Outkast famously hails from — to Los Angeles. There, he ran into the potent percussionist and experimental jazzer, Carlos Niño.
After André and his flute began dropping by Niño's house for basement jam sessions, he was introduced to a whole new world of collaborators, including keyboardist (and Alice Coltrane disciple) Surya Botofasina and guitarist/multi-instrumentalist Nate Mercereau.
"We're listening to each other, we're responding to each other, we're supporting each other at certain times… it's kind of mirroring real life," the artist told NPR. "It's a full living, breathing album because it's fully alive. We didn't sketch it out."
The Titles Are Absolutely Gonzo
Check them out for yourself:
I swear, I Really Wanted To Make A "Rap" Album But This Is Literally The Way The Wind Blew Me This Time 

The Slang Word P(*)ssy Rolls Off The Tongue With Far Better Ease Than The Proper Word Vagina . Do You Agree? 

That Night In Hawaii When I Turned Into A Panther And Started Making These Low Register Purring Tones That I Couldn't Control ... Sh¥t Was Wild 

BuyPoloDisorder's Daughter Wears A 3000™ Button Down Embroidered 

Ninety Three 'Til Infinity And Beyoncé 

Ghandi, Dalai Lama, Your Lord & Savior J.C. / Bundy, Jeffrey Dahmer, And John Wayne Gacy 

Ants To You, Gods To Who ? 

Dreams Once Buried Beneath The Dungeon Floor Slowly Sprout Into Undying Gardens
Have Gandhi, Jeffrey Dahmer, and the Dalai Lama ever appeared in the same song title? We think not.
The Album Title Represents Rebirth
André described New Blue Sun's title in heavily sci-fi, yet personal terms.
"The next world or the next beings will be under a bluer, cooler burning sun. It will burn cooler, but it will be large," he explained to NPR. "So when you look up at the sky in these times, there'll be this larger globe of bluish, still bright but bluish because it's cooler. It's kind of like this whole album and this whole direction is a new world for me."
It Represents A Culmination Of His Interest In Jazz
In said interview, André 3000 shouts out jazz/pop crossovers, like Dave Brubeck's "Take Five" and Chuck Mangione's "Feels So Good," as galvanizing.
"As a rapper, I associated jazz music with old people and elevator music," he admitted. "I remember that playing on the radio as a kid and humming the melodies. So I'm getting affected by these instrumental cats. And once I started really getting into it, I'm like, hold up: Jazz was the rap of that time."
From there, he absorbed John Coltrane, Eric Dolphy, Yusef Lateef… the rest is history.
"That Night In Hawaii…" Is About An Ayahuasca Trip
Yes, he really did turn into a panther… or felt like it.
"We did it like a three-night kind of phase. The first night was inviting and beautiful and the most powerful love and connection with all things I've ever felt in my life," he said — and the second was a different story.
"My stomach was hurting, my mouth contorted like a panther and I actually turned into a panther," he related. "And I was doing like GRRRRRRRRRRRRRRRRRRRRRRRRRRRRRRR — like, that kind of thing."
If you find yourself purring for this strange, lovely offering, check it out this Friday, and read the full NPR interview — and keep checking GRAMMY.com for more info about New Blue Sun!
10 Reasons Why Outkast's 'Speakerboxxx/The Love Below' Is One Of Rap's Most Influential Double Albums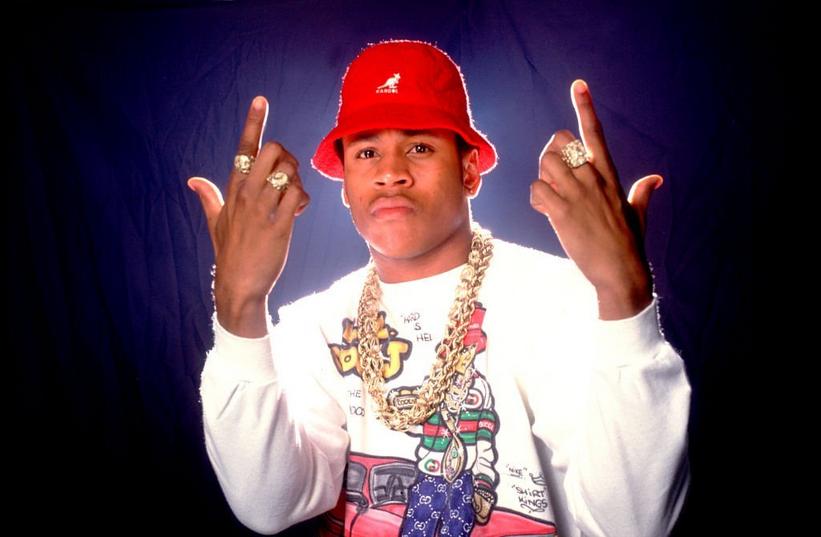 LL Cool J
Credit: Paul Natkin/Getty Images
news
20 Iconic Hip-Hop Style Moments: From Run-D.M.C. To Runways
From Dapper Dan's iconic '80s creations to Kendrick Lamar's 2023 runway performance, hip-hop's influence and impact on style and fashion is undeniable. In honor of hip-hop's 50th anniversary, look back at the culture's enduring effect on fashion.
GRAMMYs
/
Nov 29, 2023 - 03:01 pm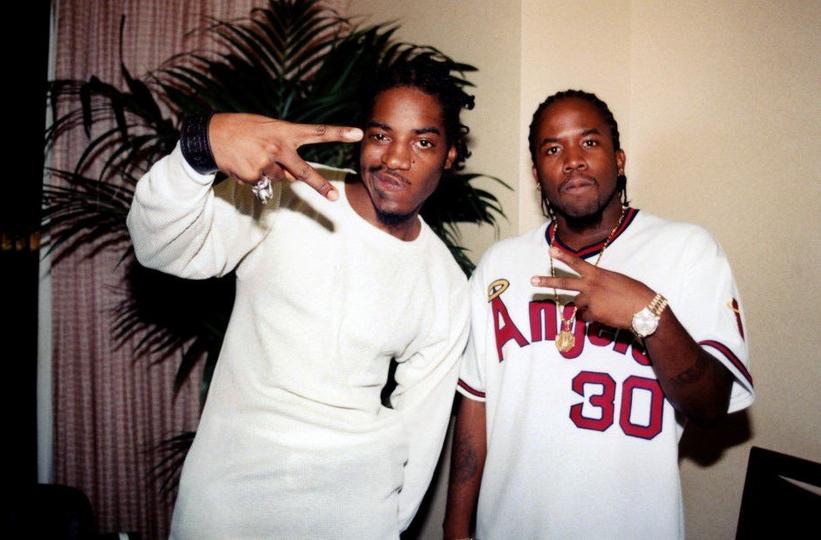 André 3000 and Big Boi of Outkast in October 1998
Photo: Raymond Boyd/Getty Images
feature
Why 1998 Was Hip-Hop's Most Mature Year: From The Rise Of The Underground To Artist Masterworks
From the release of 'The Miseducation of Lauryn Hill' and 'Aquemini,' to the proliferation of underground rap and the rise of regionalism, 1998 was hip-hop's sweet spot.
GRAMMYs
/
Nov 20, 2023 - 03:02 pm
2023 has seen countless tributes to hip-hop, celebrating both its golden anniversary and the staying power of a genre that was vilified, underestimated, and branded a passing fad for decades. Nonetheless, while 50 is a major milestone, many believe hip-hop reached its peak decades ago.  
At the tail end of the golden age of hip-hop, the genre reached a new level of maturity. Twenty-five years ago, hip-hop music demonstrated a wide variety of production styles and a diversity of perspectives. Further proving that 1998 was a high watermark for hip-hop, several important and stylistically distinct albums by Jay-Z, Black Star, A Tribe Called Quest and Outkast were even released on the same day.
This diversity of expression resulted in multiple commercially successful, distinct subgenres and niche audiences. The culture moved beyond the bi-coastal hostility that had culminated in the tragic murders of Tupac and Biggie, and the South asserted itself in a big way. The year's versatility was demonstrated through the emergence of an underground scene that was critical of mainstream hip-hop's consumerist mentality, but nonetheless thrived alongside commercially successful albums by both new and established artists.  
Southern Hip-Hop Earns Respect 
By 1998 groups beyond the East and West Coasts had started to gain national visibility — a hallmark of hip-hop's growing maturity. 
While Outkast's Andre 3000 famously declared that  "The South got somethin' to say" in1995, the group didn't earn widespread respect and recognition until three years later. Released in September 1998, Aquemini, garnered near-universal praise — earning Outkast a notoriously rare five mics in The Source — and is still considered to be one of hip-hop's greatest albums. 
No other hip-hop group sounded like Outkast, and Southern flavor and slang pervaded the album (see the harmonica breakdown in "Rosa Parks"), but it was also the live instrumentation on tracks like "Liberation" and "SpottieOttieDopaliscious" that made the album so special. 
Fellow ATLiens Goodie MOB, a group in the Dungeon Family collective, also released an album in '98. Like Aquemini, their sophomore effort Still Standing was produced largely by Organized Noize and featured a similar production style. 
Outkast and Goodie MOB collaborated often in the 1990s: Aquemini's "Liberation" only works because of the deeply soulful vocals of Goodie MOB's Cee-Lo, and Still Standing's "Black Ice" features one of Andre 3000's most poetic and brilliant verses. While speaking to the many struggles of being young, Black and poor in the South, these two groups demonstrated how regional pride could be asserted in a more positive way, instead of spilling over into real-life violence; it was evidence of hip-hop's maturity.
On the more commercial side, Atlanta rapper/producer Jermaine Dupri — who was already producing and writing songs for major R&B artists like Usher and Mariah Carey — released his debut album, resulting in one of the hits of the summer: the bouncy Jay-Z collaboration "Money Ain't A Thang." New Orleans was also becoming an important locus of Southern hip-hop by 1998, with Master P's No Limit Records releasing albums by Master P himself, Silkk the Shocker, C-Murder, Mystikal, and Snoop Dogg. Hits included "Make 'Em Say Ugh" and "It Ain't My Fault," both containing Mystikal's distinctive high-pitched growling; his lightning-fast verse on the first song is truly something to behold. Also from Crescent City, Cash Money Records struck gold with Juvenile's 400 Degreez and his booty-shaking anthem, "Back That Azz Up."
The Rise of Underground Hip-Hop
1998 was also the year "underground" hip-hop bubbled to the surface as a reaction to the genre's crossover success. It was defined primarily by a critique of the presumed excessive consumerism of mainstream hip-hop, and a desire to return to the days when DJs, b-boys and graffiti artists were as important as rappers. 
Turntablism was strongly associated with this style, as were cyphers — gatherings where rappers, b-boys and beatboxers would form a circle and engage in freestyle battles. The emergence of underground hip-hop was another sign that the genre was maturing as a whole; artists were no longer as worried about the ghettoization by the music industry and some felt that it had strayed too far from its marginalized roots. 
The most significant underground hip-hop album of 1998 was Mos Def and Talib Kweli are Black Star, created by a young duo of Brooklyn MCs. Interestingly, it was released on the same day in September as Aquemini, as well as two other major albums of the year: Jay-Z's Vol. 2…Hard Knock Life and A Tribe Called Quest's The Love Movement — which although not an essential listen in their discography, did produce a hit with "Find A Way." Four major albums released on the same day was a testament to how far hip-hop had come. 
In fact, the Black Star album was an explicit critique of the type of consumerist mentality and sexually explicit/boasting lyrics Jay-Z employed on Hard Knock Life. Songs like "Definition" display Mos Def and Talib Kweli's exceptional lyrical dexterity and clever references, while  "Hater Players" draws a clear line in the sand between commercial hip-hop and the "real MCs." In the latter, Kweli raps: "We ain't havin' that, reachin' past the star status that you grabbin' at/ My battle raps blast your ass back to your natural habitat."
Mos Def's adaptation of Slick Rick's "Children's Story" is a clever screed about the lack of originality within mainstream hip-hop. "They jacked the beats, money came wit' ease, but son, he couldn't stop, it's like he had a disease. He jacked another and another, Michael Jackson, Stevie Wonder." The song was a not-so-veiled reference to the production technique utilized by Puff Daddy, relying heavily on well-known samples of soul and R&B songs.
Black Star also distinguished itself from much of commercial rap of the time by uplifting, instead of denigrating, women. "Brown Skin Lady" is an ode to Black women throughout the African diaspora, presenting a clear contrast to the frequent use of the b-word on Hard Knock Life, particularly on one of its biggest hits, "Can I Get A…" Nonetheless, like many "conscious" rappers — notably, Common, who makes a guest appearance on this album — Black Star reflects the almost-universal homophobia in hip-hop at the time, particularly in Mos Def's verse on "Re-Definition." 
Despite Jay-Z's distrust and demonization of women on Hard Knock Life — his third and most commercially successful record — no one can dispute his tremendous verbal prowess and flow, evident on tracks like "N— What, N— Who." And while he called out "gold diggers" in "Can I Get A…," he invited a female rapper (Amil) onto the song — leveling the playing field a bit. 
Production-wise, Jay-Z's use of the "Annie" theme for the title song was one of the most inspired choices in the genre's history. The slick production of the album guaranteed it would be a home run; in retrospect, it heralded the future of commercial hip-hop's sound.  
Oher underground hip-hop artists were making big waves in 1998. Rawkus Records — which released the Black Star album — put out an important compilation, Lyricist Lounge, Volume 1, which featured performances by Mos Def, Talib Kweli, A Tribe Called Quest's Q-Tip, and the L.A.-based Jurassic 5, who also released their debut album that year. Other West Coast underground artists who released debut albums in 1998 included the Bay Area-based Hieroglyphics and Rasco, and the L.A.-based Aceyalone and People Under the Stairs. 
Debuts, Veterans And The Biggest Album Of The Year 
1998 also saw the release of important debut albums by commercial hip-hop artists like DMX, Big Pun and Black Eyed Peas. Big Pun's "Still Not A Player" was one of the biggest hits of the year, with his lyricism reminiscent of Biggie. 
DMX had a particularly productive year, releasing two albums in 1998, It's Dark and Hell Is Hot and Flesh of My Flesh, Blood of My Blood. That year, it was impossible to escape the melodic hook and chorus of "Ruff Ryders' Anthem" ("Stop! Drop! Shut 'em down, open up shop") from the first DMX album. DMX also contributed a memorable verse on the Lox's hit "Money, Power, Respect," off the group's debut album, released by Puffy's Bad Boy. 
Beyond the debut albums of 1998, a slew of established artists from various regions and representing myriad styles put out their third, fourth or fifth albums. East Coast artists with new albums included Beastie Boys, Method Man, Redman, Busta Rhymes, Queen Latifah, Gang Starr, Mc Lyte, and Public Enemy, who released a soundtrack album for Spike Lee's He Got Game. On the West Coast, there were new albums by Cypress Hill, Ice Cube, and Digital Underground. 
Notwithstanding the success of so many diverse hip-hop artists, no album achieved greater heights than Lauryn Hill's masterful solo debut, The Miseducation of Lauryn Hill. To start, it won Album Of The Year at the 1999 GRAMMYs, a feat never before accomplished for a hip-hop artist, as well as four other golden gramophones. Hill wrote, arranged and produced the album herself, reportedly turning down offers for production help from both her former Fugees bandmate Wyclef Jean and her label, which suggested bringing in Wu-Tang Clan's mastermind, RZA.
The album was somewhere between R&B and hip-hop (and in fact was nominated and won in R&B instead of rap categories), and right off the bat, the album showcases Hill's considerable skill as both a rapper and singer. The dancehall-inflected "Lost Ones" takes on an aggressive stance, with Hill rapping in Jamaican patois and invoking phrases of religious retribution, but it's followed by a neo-soul breakup ballad, "Ex-Factor," featuring Hill's signature throaty vocals.
The other major hits on the album besides "Ex-Factor" were "Doo Wop (That Thing)" and "Everything Is Everything," which cemented Hill as one of the best lyricists in hip-hop. Twenty-five years later, the whole album holds up beautifully and features some incredible invited guests.
Perhaps it's not a coincidence that the first hip-hop album to break the Album Of The Year barrier was released in 1998 — when the genre had reached what is arguably its creative apex. With the incredible stylistic and regional diversity of that year's albums, hip-hop had succeeded beyond its founders' wildest dreams. 
Hip-Hop Just Rang In 50 Years As A Genre. What Will Its Next 50 Years Look Like?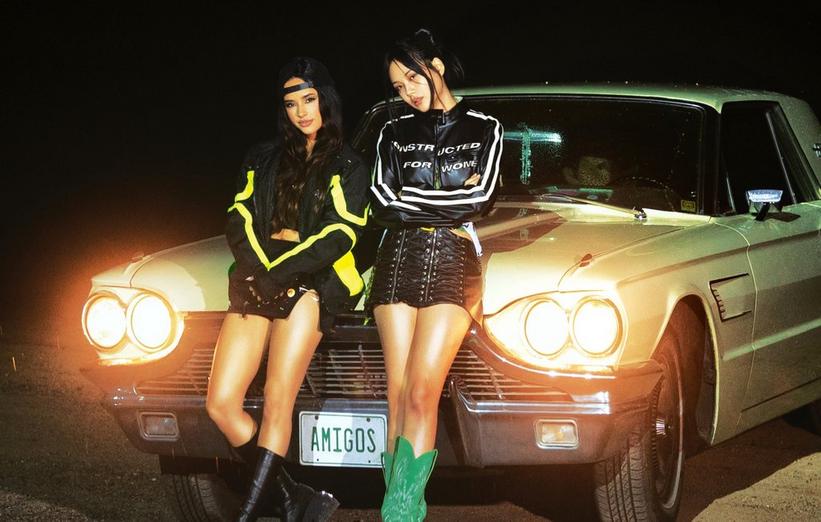 news
New Music Friday: Listen To New Songs From Andre 3000, Drake, Ozuna & More
From long-awaited debut albums to surprising singles, listen to these six new releases from Nov. 17.
GRAMMYs
/
Nov 17, 2023 - 06:54 pm
With Thanksgiving around the corner, this New Music Friday offers us a feast of new sounds from some of the music industry's biggest artists.
Country star Maren Morris teamed up with Teddy Swims for a passionate duet version of his song "Some Things I'll Never Know," while Steve Aoki & ERNEST paired up for an energetic dance/country crossver, "Us," from Aoki's HiROQUEST 2: Double Helix.
American band Bleachers unleash their wild side with "Alma Matter," from their upcoming self-titled album dropping March 8, 2024. Meanwhile, alternative rock band Bad Suns released their catchy, six-track EP Infinite Joy. Across the pond, long-time British rockers Madness released their 13th album, Theatre Of the Absurd Presents C'Est La Vie.
With sultry sounds from R&B songstress Ari Lennox to mellow, indie rhythms from Dermot Kennedy to upbeat, radiant vibes from the duo Surfaces, this Friday brings a kaleidoscope of sounds from across every genre. 
Along with the slew of releases mentioned above, press play on releases from the likes of André 3000, Drake, Ozuna, Lil Wayne and 2 Chainz, Danny Brown, and Bibi and Becky G — and be sure to add some new sounds to your rotation.
André 3000 -

New Blue Sun
If you've seen Andre 3000's impromptu flute performances in the past few years, then the GRAMMY winner's new sound won't come as a shock. On his eight-track debut solo album New Blue Sun, the Outkast member experiments with wind instruments and percussion, creating serene and melodic compositions.
Across eight elaborately titled tracks  — "I swear, I Really Wanted To Make A "Rap" Album But This Is Literally The Way The Wind Blew Me This Time" and "That Night In Hawaii When I Turned Into A Panther And Started Making These Low Registered Purring Tones That I Couldn't Control… Shyt Was Wild," — Andre details his artistic journey and the possibility of returning to rap music. Because, as Andre has told numerous outlets, New Blue Sun is not a rap album.
"I get beats all the time. I try to write all the time. People think, Oh, man, he's just sitting on raps, or he's just holding these raps hostage. I ain't got no raps like that," he told GQ. 
In the future, fans might see 3000 return to the rap universe but in the meantime, let's enjoy the ambience of the blue sun. 
Drake -

For All The Dogs Scary Hours Edition
It's not Scorpio season without a release from the scorpion king himself, Drake. In the latest installment of his Scary Hours series, Drake brought in a heavy-hitter lineup of producers including Lil Yatchy and Alchemist.
With songs surrounding themes of betrayal and broken trust (an the less-than-subtle chant "F— My Ex" more than 10 times in one song), For All The Dogs Scary Hours Edition shows how deep the Certified Lover Boy is in his feelings.
Drake brings out his Swiftie side in the track, "Red Button," shouting out Taylor Swift with lyrics "Taylor Swift the only n—- that I ever rated/ Only one could make me drop the album just a little later/ Rest of y'all, I treat you like you never made it." Seems that the big-ups and grudges heard on October's For All The Dogs translate to Scary Hours, too.
His song "Evil Ways" features J. Cole, increasing anticipation for their joint tour, which was announced on Nov. 13.
Ozuna -
Cosmo
After receiving a nod for Best Reggaeton Performance and performing with David Guetta at the 2023 Latin GRAMMYs, Puerto Rican Singer Ozuna dropped his sixth album, Cosmo. Filled with soon-to-be dance floor staples, Cosmo highlights Ozuna's versatility.
Songs like "El Pin" and "La Chulita" are full of infectious dance and Afrobeats influences, yet stay true to his reggaeton roots. The 15-track record also includes collaborations with Jhayco, Chenco Corleone, Anuel and David Guetta.
"When you think of a colorful image, you think of youth. When people listen to this album, I want them to take it seriously," Ozuna said in an interview with the Fader. "People want to hear what's real, what's clear-cut, in black and white."
The goal, he continued, is to allow "people to know who the real Ozuna is."
2 Chainz, Lil Wayne -
Welcome 2 Collegrove
Lil Wayne and 2 Chainz have joined forces once again to release their second joint album, Welcome 2 Collegrove. The album's title is a melding of 2 Chainz's hometown of College Park, Georgia, with Lil Wayne's Hollygrove, Louisiana.
Welcome 2 Collegrove includes features from a cross-section of hip-hop and R&B greats, including Usher, 21 Savage, Rick Ross, Benny The Butcher and Fabolous. Tracks like "Presha" and "Long Story Short" bring back the duo's classic rap sound from their 2016 project COLLEGROVE, and show their ability to create hip-hop anthems. The special guest artists add even more depth to their songs. 
Danny Brown -
Quaranta
After a four year break, Detroit rapper Danny Brown is back with his seventh album, Quaranta. A departure from his earlier, more club-centric music, the 11-track album offers a new perspective in Brown's life.
Quaranta is a turning point in Brown's musical journey, where he reflects on themes of regret, self-destructive behavior, and growth. While songs like "Ain't My Concern" and "Celibate" still include his signature flair of fast, high-pitched verses, this album takes on a more mature and introspective route. 
Bibi feat. Becky G - "Amigos"
On "Amigos," South Korean singer Bibi teamed up with Latin star Becky G for a multicultural but ever-relatable track that focuses on being hung up on past lovers despite having someone new in their life. "I know we had a good time and that you always want more / But if my boyfriend calls, we're just friends, nothing more," they sing in Spanish.
"Amigos" is rife with hip-hop influences — a genre Bibi loves. 
"Expressing oneself through lyrics is so real and genuine," BIBI told AllKPop. "As I'm someone who wasn't necessarily gifted with natural musical talent — I didn't even know the difference between boom bap or trap beats until way later. I think the other factors of music organically followed as I grew as an artist."
15 Must-Hear Albums This November: Dolly Parton, Jung Kook, Marshmello & More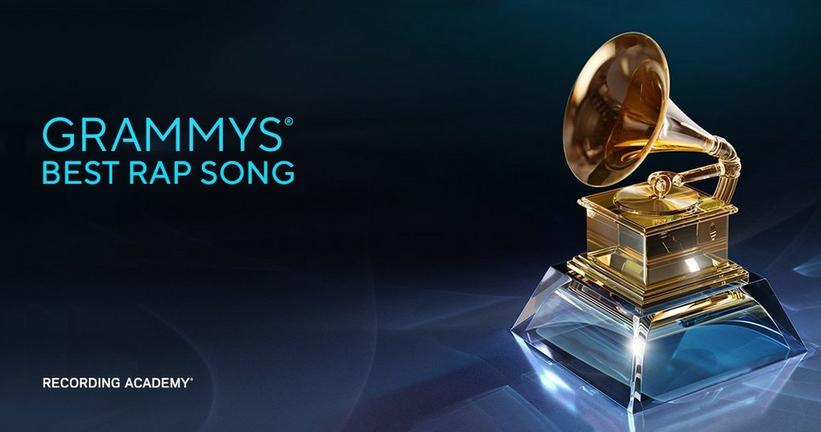 list
Here Are The Nominees For Best Rap Song At The 2024 GRAMMYs
Get a deeper look into the five tracks from Doja Cat, Nicki Minaj and Ice Spice, Lil Uzi Vert, Drake and 21 Savage, and Killer Mike, André 3000, Future and Eryn Allen Kane that earned the Best Rap Song nod at the 2024 GRAMMYs.
GRAMMYs
/
Nov 11, 2023 - 02:44 pm
Rap music has changed a lot since the Best Rap Song category was introduced at the 2004 GRAMMYs. Most of the first year's nominees, even if they're still making music, now spend the majority of their time on things like making hit TV shows or running iconic fashion brands.
But the category, then and now, has its finger on the pulse; it gives us a cross-section of what makes hip-hop so important to so many people. The Best Rap Song nominees for the 2024 GRAMMYs are no different. The Category includes a pop princess taking a big left turn; two New Yorkers paying tribute to the greatest of all dolls; a Philly rapper taking us to the club; a duo who can't stop flexing on us; and a Dungeon Family reunion that spans generations. 
Below, take a deep dive into the five tracks up for Best Rap Song at the 2024 GRAMMYs.
Attention" — Doja Cat
Rogét Chahayed, Amala Zandile Dlamini & Ari Starace, songwriters (Doja Cat)
"Attention" marked a new era for Doja Cat — one where she moved away from the pop sounds that made her famous, and into something harder and more aggressive.
In the weeks leading up to the track's release, Doja called her earlier rapping attempts "mid and corny" and referred to the music that broke her into the big time as "mediocre pop." So it only made sense that her big statement single would be exactly that — a statement. 
The beat by Rogét Chahayed and Y2K has a drum loop that wouldn't sound out of place on Ultimate Breaks and Beats, and Doja lets the world see her inner hip-hop fan with some serious rapping — no mid or corny verses here. This is the Doja who can quote underground faves like Homeboy Sandman and Little Brother at the drop of a hat. 
"Attention" finds Doja addressing her often-contentious relationship with fans and social media, as well as the controversies she went through leading up to the song's release. But the whole thing is playful and ambiguous. Does she want the world's attention, now that she has it? What is she willing to do to keep it? In this song — and even more so in its video — Doja plays with these questions like a truly great superstar.  
"Barbie World" [From Barbie The Album] — Nicki Minaj & Ice Spice Featuring Aqua
Isis Naija Gaston, Ephrem Louis Lopez Jr. & Onika Maraj, songwriters (Nicki Minaj & Ice Spice Featuring Aqua)
Aqua's "Barbie Girl" was too sexy for Mattel when it was released in 1997 — the company sued the band, claiming that people would associate lyrics like "Kiss me here, touch me there" with their wholesome children's toy. So it's both ironic and, given the post-irony tone of the movie itself, somehow fitting that "Barbie Girl" is sampled in a major song from the new Barbie movie.
And who better to bring Barbie to life in rap form than the head of the Barbz? Soundtrack producer Mark Ronson said that there was no way to have a Barbie soundtrack without Nicki Minaj, and he was absolutely right. Nicki, with her career-long association with Mattel's most famous toy, was the perfect choice. Joining her on the track is the hottest rapper of the moment, Ice Spice. Ice's go-to producer RiotUSA did the music for the song, which accounts for both its aggressive drums and its sample drill-style use of the once-verboten Aqua hit. 
Nicki and Ice have great chemistry in the song. Nicki doesn't treat the song like a movie soundtrack throwaway — her rhyming is clear, sharp, layered, and funny. And she gets extra points for referring to a bob-style wig as her "Bob Dylan."
"Just Wanna Rock" — Lil Uzi Vert
Mohamad Camara, Javier Mercado & Symere Woods, songwriters
Lil Uzi Vert took "Just Wanna Rock" from TikTok all the way to the GRAMMYs.
The track began as a snippet on the social media app, where it went viral, garnering hundreds of millions of views; even celebrities like Kevin Hart got into the act. When the actual song came out, at just about two minutes long, it wasn't much longer than a TikTok video. But it didn't need to be — the full track kept all the joy and danceability of the memeable excerpt.
"Just Wanna Rock" features Uzi acting as an MC, but not in a traditional going-for-the-cleverest-rhyme way. Instead, his voice is used more for its rhythmic qualities, darting in and out of the four-on-the-floor pounding of the kick drum with short, punchy phrases. "I just wanna rock, body-ody-ya" may not look like much on the page, but it's placed perfectly, and it's the kernel that blossoms into the rest of Uzi's performance.
He takes the rhythm of that initial phrase and plays with it throughout in increasingly intricate ways, while never losing sight of the source material. The song is heavily influenced by the Jersey club sound that has been all over hip-hop this year. As the most popular rap/Jersey club crossover of 2023, it makes perfect sense that "Just Wanna Rock" is in the running for Best Rap Song — even if it is unfinished.
"Rich Flex" — Drake & 21 Savage
Shéyaa Bin Abraham-Joseph, Charles Bernstein, Isaac "Zac" De Boni, Brytavious Chambers, Aldrin Davis, Aubrey Graham, J. Gwin, Clifford Harris, Gladys Hayes, Anderson Hernandez, Michael "Finatik" Mule, Megan Pete, B.D. Session Jr & Anthony White, songwriters
Simon and Garfunkel. Sam and Dave. Hall and Oates. To that list of great duos, it might be time to add Drake and 21 Savage. Seven years after their first collaboration, Toronto and Atlanta's finest finally got together for a full-length project in 2023, and Her Loss standout (and opener) "Rich Flex" is now up for an award on Music's Biggest Night.
"Rich Flex," like much latter-day Drake, has multiple beats. But in this case, that adds to the song's playful mood. Drizzy and 21 sound like they're actually having fun — Drake even playfully lapses into a sing-songy, nursery rhyme-esque melody on occasion. Savage, for his part, seems to be having a blast interpolating Megan Thee Stallion's "Savage" — a move which earned the Houston rapper a writing credit on the track. 
Drake, as in a lot of his recent work, seems consumed with the costs of fame: haters everywhere you look, hangers-on who make your house feel like a hotel; women who won't leave you alone; unwanted attention from law enforcement. But he almost never sounds this engaged, even joyful, when addressing these topics. Maybe what he needed all along was a duet partner. 
"Scientists & Engineers" — Killer Mike Featuring André 3000, Future And Eryn Allen Kane
Paul Beauregard, Andre Benjamin, James Blake, Tim Moore, Michael Render & Dion Wilson, songwriters
It was Andre 3000's first appearance on a song in two years that got all the attention at first. But there's a lot more to "Scientists & Engineers" than the fact that the reclusive half of OutKast shows up.
For one thing, it's what he shows up with. Andre's verse is smart, well-observed, poetic, and somehow manages to change focus completely in the middle and yet still hold together as an artistic statement.
But he's far from the only talent on the song. The track is a veritable all-star fest — not for nothing did Killer Mike call it a "hip-hop fantasy." On the music side, there are contributions from legendary producers No ID and Three 6 Mafia's DJ Paul, hip-hop's favorite singer/songwriter James Blake, and TWhy. Singer Eryn Allen Kane adds her gorgeous vocals. And Future, who lest we forget, began his career as a "second generation" member of the Dungeon Family collective that included OutKast and Mike, adds his patented boastful vulnerability.
Then there's Mike himself. He needed to bring a stellar performance in order not to be buried by all his very special guests, and he more than pulls it off. "I am Thelonius Monk in a donk," he rhymes, and the combination of the innovative jazz legend and the classic car with big rims perfectly describes not only him, but the entire mood he sets with this song.
The 2024 GRAMMYs, officially known as the 66th GRAMMY Awards, returns to Los Angeles' Crypto.com Arena on Sunday, Feb. 4, 2024, and will broadcast live on the CBS Television Network and stream live and on-demand on Paramount+ at 8-11:30 p.m. ET/5-8:30 p.m. PT.
The Recording Academy and GRAMMY.com do not endorse any particular artist, submission or nominee over another. The results of the GRAMMY Awards, including winners and nominees, are solely dependent on the Recording Academy's Voting Membership.
2024 GRAMMY Nominations: See The Complete Winners & Nominees List