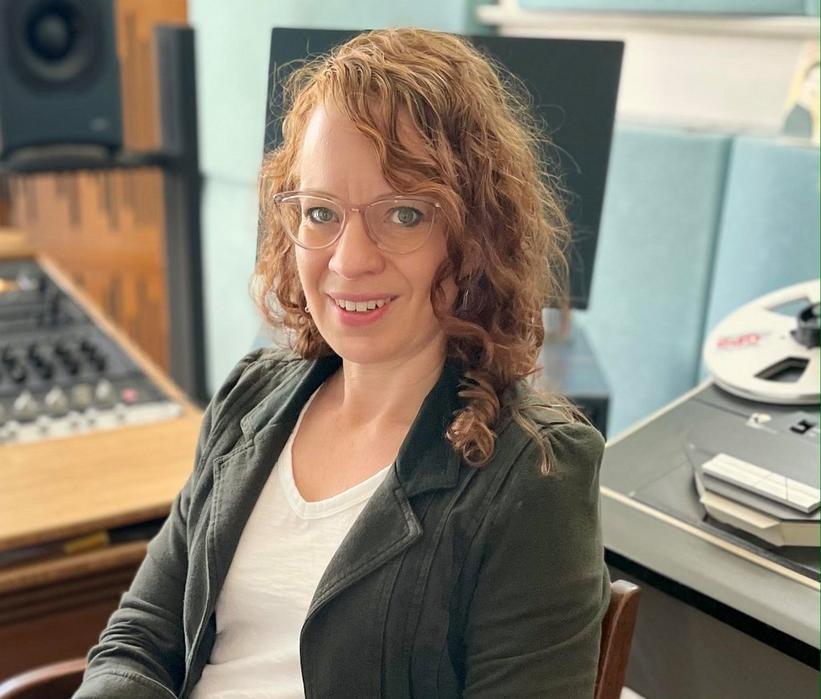 Jessica Thompson in her studio
Photo courtesy of Jessica Thompson 
interview
How Audio Engineer Jessica Thompson Restores, Preserves & Masters Records That Snap, Crackle & Pop: "My Job Is To Get The Noise Out Of The Way"
Jessica Thompson, a Bay Area Based audio professional and President of the San Francisco Chapter of the Recording Academy, has a keen ear — and many tools — for improving audio quality.
GRAMMYs
/
May 11, 2022 - 02:35 pm
You can't hear Jessica Thompson's work — and that's the point. The GRAMMY-nominated audio professional operates in between beats and strings, deftly removing the hisses, pops and skips in vintage vinyl for a new audience.
"I think most of us try to be invisible in what we do. We try to let the music speak for itself," Thompson says. "It's a huge range of sonic problems for extraction, and I am trying to repair those with the most elegance so that my work is essentially invisible or undetectable."
While Thompson — who is also President of the San Francisco Chapter of the Recording Academy — does all of the traditional work of a mastering engineer, her real passion and deepest skill set comes in the form of restoring old audio. The average listener wouldn't know Thompson played a role in their Awesome Tapes From Africa reissue or Smithsonian Folkways compilation, but her work is integral to the creation of good, clean sound.
"My job is to get the noise out of the way, but I will say that sometimes the noise is what gives a recording its patina, or its X factor," she says, adding that restoration is never about perfection. "It's about seeking that balance between the wanted sounds and the ambience of a recording that was made in a bedroom, or a live recording that's going to have some room ambience and some bumps and thumps."
Over the course of her nearly 20-year career — which began in radio and took off from New York's legendary Magic Shop studio — Thompson has restored and revived historic recordings from folk legend Woody Guthrie and jazz pianist Erroll Garner. (Her work on a 2015 reissue of Garner's 1955 live album, The Complete Concert By The Sea, earned Thompson a GRAMMY nomination for Best Historical Album in 2016.) She also cleans, digitalizes and restores rare vinyl and cassette recordings for Numero Group, as well as dozens of independent labels and acts.
The engineer's bonafides go beyond the myriad releases on her discography. Thompson is an assistant professor at SAE Expression College, writes for Tape Op and is on the Association For Recorded Sound Collections' technical committee. Her restoration, preservation and mastering work has been on multiple best-of lists.
GRAMMY.com spoke with Thompson about the technicalities of preserving audio, her favorite projects, and creating a home mastering studio during the pandemic.
How did you become interested in the field of audio preservation and restoration?
I always liked working with sound. I was one of those kids that took piano lessons and voice lessons, and was in all the high school musicals. And I was the DJ at my college radio station, which was very formative for me. I played a lot of weird records on my radio show and was exposed to just a huge breadth of musical styles and genres. So, that led to a job working in radio at WGBH in Boston. That really solidified my desire to build a career out of working with sound.
Through that, I was really lucky to have some great mentors, radio journalists, and engineers who happen to be women. They encouraged me to dive into recording, and editing, and sculpting, and storytelling with sound.
I went to grad school in New York and answered a Craigslist ad and got an internship at a top mastering studio that I quickly transformed into an assistant position. And then I just worked really, really hard for a lot of years.
But in terms of really focusing on restoration and preservation, some of the earliest projects that I got to work involved recordings by Lou Reed. And if you could just imagine the pure joy of loading up a tape and pressing play and it's Lou Reed, recording different versions of "Satellite of Love," it just was so transformative for me. I was completely hooked.
From there, did you work in other studios or did you create your own practice?
Really where I learned the craft of preservation and restoration was at the Magic Shop in New York City, working with Steve Rosenthal.
I really liked when we would have to go somewhere to look at the tapes and dig through a barn, or a storage locker, or closets and unearth these boxes of tapes and cassettes, and try to make sense of them. We would do the detective work and the dirty work — often it was very dirty things — and then we bring the tapes back to the studio and get them organized and start the process of digitizing.
What's one recording that you recall from that period that you were really surprised by?
I worked on big collections for the Errol Garner Jazz Project and some stuff at the Newport Jazz and Folk festivals. But I also digitized a handful of cassettes for Nicholas Hill, who had been a DJ at WFMU and had recorded a bunch of live recordings of Jeff Buckley in his formative years. Some of those just brought me to tears; they were just astonishingly beautiful, even on cassette. I'm so grateful that Nicholas had the foresight to record them.
Can you explain the differences between mastering, remastering, restoration and preservation?
Mastering is the final step in the record making process — most records that you hear today have gone through that final stage of balancing, polishing and quality control before they're released. I still master lots of new records that way.
Remastering is often something that came out years ago, decades ago…that needs to be sort of revisited for today's marketplace and today's audience. And that is a balancing act between being true to the historic sound —  like a recording made in 1955 should sound like it came from 1955 — while also making sure it sounds correct when you put it on a playlist on a streaming service or drop the needle on your record.
Restoration is my sweet spot; I love working on historical recordings. Usually, restoration happens as part of the remastering and reissue process. So, no project is like any other — one day I might be doing something like de-clicking a Hawaiian soul record, or I might be trying to coax out the warmth of a piano recording that was made in mono in the 1950s. Or I might have a cassette demo that's excessively hissy, and I have to tame the hiss in order to allow the singer/songwriters' voice to come through.
Preservation is a long-term thing, and I'm usually just one step along the way. And my role in preservation is to reformat recordings that are typically on analog tape or cassettes or discs, or some sort of tangible media, into a preservation wave that can be stored long term and also copied and shared. I do the digitizing work, and then I hand off to an archive or repository. They are in charge of the long-term storage of both the physical items and the digital corollary.
You must have to listen very widely to a lot of things, even when you're not working, to understand how to create that feel for different kinds of records.
I think that's where the radio background has been really helpful. I just spent so many years listening to records — some of them were really beautifully made, some were DIY productions, some were live recordings, some were studio recordings. You just get a broad vocabulary for understanding the different kinds of sounds that contribute to a recording that you love.
I imagine this varies from project to project, but could you give me a step by step of a restoration project?
I was just working on one yesterday for a label called Aloha Got Soul — where the master tapes are long gone, and what's left is the original vinyl. First, I have to digitize the audio so I can start to work at it. And I have a pretty solid system for doing that now, but it's taken me a long time to hone in on what I like best for that. I have a really nice turntable, I have a really wonderful and extensive stylis and preamp, the whole thing.
We have amazing tools now — truly better than I ever imagined they could be — to deal with de-clicking. For that, I use iZotope's RX suite. The work that companies like iZotope are doing with neural net[works] to get the software, to discern the difference between a random click or pop on a final record and percussion hits is remarkable. And it's made my job so much easier. But there are still records like the one I was working on yesterday, where no auto de-clicker will adequately remove the clicks and pops without also taking out some really important percussive elements.
So, that's when I dig in and I do it manually — and there's no shortcut here. I go through second by second and take out the clicks and pops in between all of the snappy bongo hits or the plucks of a harp. This matters most when you're dealing with polyrhythmic music or music where the instrument is very delicate, like harp.
And to be fair, not every project requires the second-by-second approach. There are plenty of projects I do that you don't have to get in quite that detailed.
Do you have any go-to gear or a favorite piece of equipment that's essential to your work?
Because I work so much with tangible media, I have a real soft spot for my workhorse playback analog tape machine. I have a beautiful mint condition Ampex ATR-102. That is for sure one of my favorite pieces of gear. I also have a lot of love for my cassette decks; I have a couple of Nakamichi cassette desks and a Tascam.
Did the pandemic and having to work from home change your process at all?
Very much so. That's the biggest challenge I'm facing right now: physical space. When the pandemic hit, I was sharing a studio…and we had to give up our space for a lot of reasons. I have two kids — my kids were home from school, and my husband and I needed to share the childcare.
At the time, I was already doing some work at home, but I suddenly was home all the time. I scrambled and set up a spare room in my house as a studio, but pretty quickly realized the limitations of that. I knew I was going to have to make a decision: rent a studio space or build one at home.
This is something so many of my colleagues are dealing with, both because of the pandemic, and just because of the way the music industry and the real estate industry works right now. Rent is expensive and comes with a lot of uncertainty.
Are there any projects that you are most proud of working on? Or perhaps a really technically difficult project that you managed to restore?
I feel such gratitude for the records that come through my studio and that the people who trust me with their music, because I am moved and amazed and awed by music every week. I couldn't ask for more in a job.
I've been working with the Erroll Garner Jazz Project for many years. It's an understatement to say that working on Erroll's music changed my life and my career. Getting the GRAMMY nomination for restoring and mastering The Complete Concert By The Sea was such a career highlight, because our team worked so hard on that record. We worked hard to find and discover the story of the second half of the concert that had not been part of the original release. We worked to get the best possible tape transfers, and to correct the speed of those tapes. I worked so hard to make that record sound like you were sitting in the audience that night.
And then just last year, we put together a Centennial collection for Erroll Garner called Liberation In Swing. And I worked on another mono live concert that he had recorded at Symphony Hall in Boston. This was a recording that never came out, and it didn't sound very good. It's a mono recording — there's only the one channel and the balance was off; you couldn't hear the bass. But if I used the low end to try to pull a little more bass out, then the piano sounded flat and fluffy.
So, that was another recording I had to go in really deep and try a lot of different things. My project partners — the producers, Steve Rosenthal and Peter Lockhart — really pushed me to try things that I was skeptical about. And it worked.
I imagine that you are constantly having to learn new techniques and trying out new technologies. Is that the case?
And it's always a learning process. I feel like even with the past year, I have gotten new tools that have become really integral to my work.
Some of these plug-ins are from a company called Zynaptiq —  in particular, UNFILTER and UNVEIL — have been total lifesavers when I get a recording that's muddled either by the limitations of the recording process or by the physical media. Eventide SplitEQ is a game changer, especially when you have a recording that has massively imbalanced frequencies, and you might need to do a quite dramatic boost of the high end or something, but you don't want it to become overly harsh.
Could you speak a bit to the prevalence of women in sound?
My particular type of community of audio restoration folks is of mixed gender. I think I had a somewhat rarified experience as a young woman in audio, because I had women mentors from the start. In my first job out of college, I saw women behind consoles and setting up microphones. In my first job in mastering, I saw women mastering major label records, and I could see that that was a viable pathway for me. They say you have to see it to be it — I was part of that from the beginning.
Are there any accomplishments during your time as president of the Bay Area Recording Academy chapter that you want to highlight or any changes that you saw during your tenure there?
Some of the biggest changes have been with the recognition of the importance of diversity, equity and inclusion, and that is something the San Francisco chapter had always been in front of. We were always considering representation in our board elections, and in our membership, and in the programming that we provided to our members. One of the things that I have really focused on as president is making sure that we think about diversity dynamically — not just in terms of hitting metrics or numbers, but in really representing the breadth and depth of the meet the communities in our area.
Over the course of your career, has demand for the kind of work that you do shifted at all? I'm thinking about the resurgence of vinyl and vinyl reissues, and now people are into tapes.
Prior to eBay and Discogs — when crate digging actually meant going to flea markets, combing through crates of records and pulling out things that looked interesting — the reissue world was a little different. Now, I don't want to say it's easier to reissue a record…but the reissue world is booming. I've heard so many great things that I never would've known about if not for the reissue world. I'm busy working on reissues, and I love the diversity of what I get.
What are you working on now?
I did this collection of demos by Norma Tanega [for Anthology Records]; she's probably more known now for doing the theme song that they use on that TV show "What We Do In The Shadows." It's a bunch of studio and demo recordings, and this one was a really tough project, because demos are typically not professional recordings. They're really difficult to restore and to make them sound both intimate and raw, but also beautiful and appropriate to be in a collection with her studio recordings.
Meet Sherri Chung, The Score Composer Shaking Up The Television Academy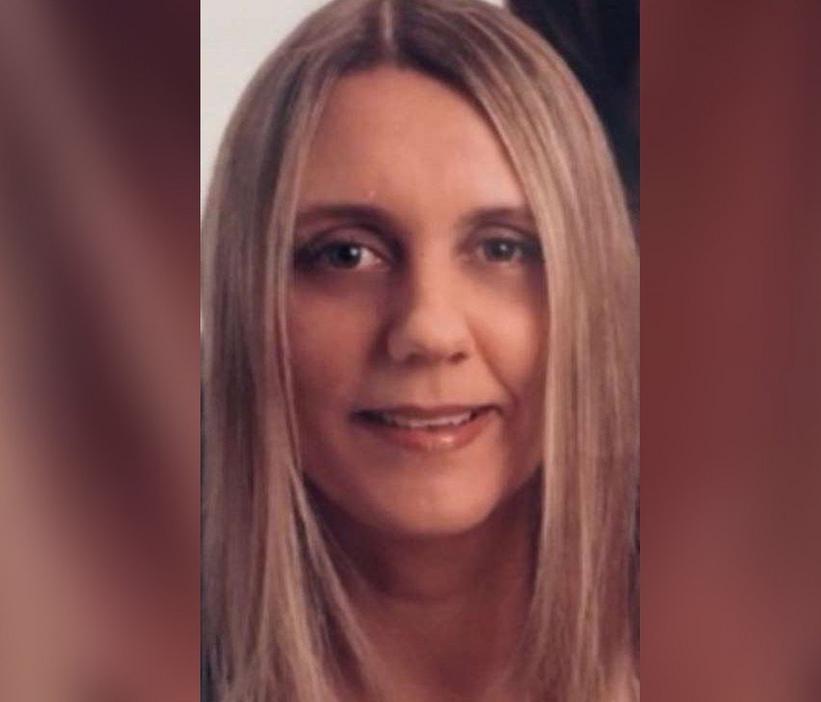 news
Audio Engineer & Tour Manager Kimberly Kennedy Has Died At 52
During her 30-plus years in music, she worked at Trent Reznor's Nothing Studios, with Waka Flocka Flame, Shinedown, The Neptunes, Diddy, Rage Against The Machine and more at The Record Plant
GRAMMYs
/
Aug 11, 2020 - 11:44 pm
Longtime audio engineer and tour manager Kimberly Kennedy died at age 52 on Aug. 7 at her Los Angeles home, Pollstar reports. During her 30-plus years in music and entertainment, she managed Trent Reznor's Nothing Studios in New Orleans, later moving to Los Angeles to work in the studio with other major acts at the famed Record Plant.
At The Record Plant, she worked with Waka Flocka Flame, Shinedown, The Neptunes, Diddy, Rage Against The Machine, Maynard James Keenan and more. After her time in the prestigious studios there, she worked in business management, with her most recent position as a tour manager at Tri Star Sports & Entertainment.
Read: Pulling Back The Curtain On Music's Magical Power To Heal
"Kim was a wonderful person. She was beautiful inside and out, and I will be forever grateful for what she taught me, and the time I got to spend with her," Brent Smith of Shinedown said in a statement.
"She was massively respected in the touring industry and the music business. To this day, I still have conversations with some of the biggest promoters in the world, that continue to keep her spirit alive with one unique phrase: 'If you wanna do it the right way, do it the Kim Kennedy way.' Myself, all of us in Shinedown, our management, InDegoot Entertainment, and McGathy Promotions and Atlantic Records will miss her deeply. We love you Kim, Godspeed."
Kim is survived by her daughter, Brittany Kennedy, her grandson, Jaden and her mother and stepfather, Lee and Joe Brock.
"She was a very fun mom. She and I had our own ways of communicating with each other in our weird voices. She loved all things Disney, but mostly she loved the villains and Alice In Wonderland. My mom was just simply amazing in every way I can think of. She was perfect in my eyes and still is. She's a very strong and independent woman and she loved music and the industry with everything she had in her. She is my inspiration and my hero," her daughter wrote.
The family will have a small private service for Kennedy. In lieu of flowers, the family has requested that donations be made to MusiCares in her name. A cause of death has not been revealed at this time.
Jamie Grace On Her Uplifting Song "Marching On," Life With Tourette's Syndrome And The Transformative Power Of Gospel And Contemporary Christian Music