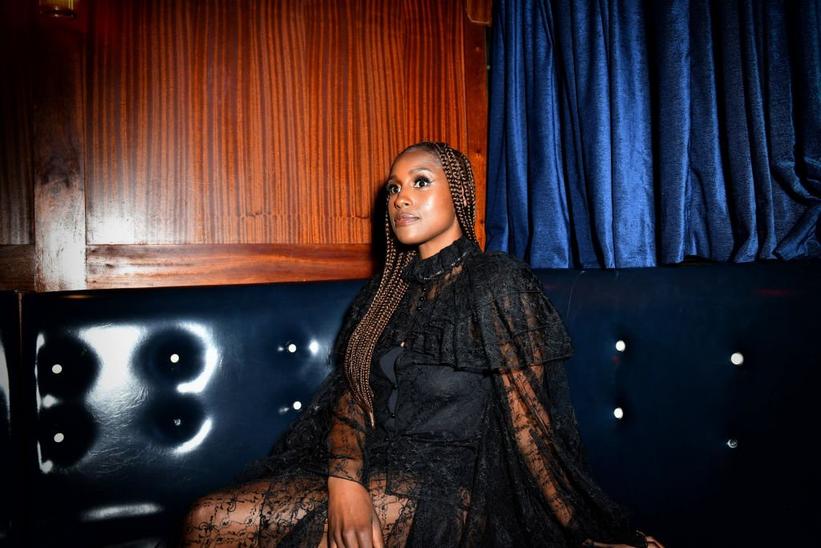 Issa Rae in New York City
Photo: Craig Barritt/Getty Images for 2022 Tribeca Festival
feature
Music From The Issa-Verse: How Issa Rae Infuses Music Into Her Work, From "Insecure" To "Rap Sh!t"
Issa Rae's visual projects contain strong musical ties, which authentically elevate the story and introduce viewers to new artists. Following the debut of her new show, "Rap Sh!t," the multi-hyphenate discusses the musical throughlines in her work.
GRAMMYs
/
Jul 25, 2022 - 08:30 pm
Issa Rae is at the beginning of her self-proclaimed "mogul era." The multihyphenate has a first-look deal with Warner Media, a burgeoning audio production company, a media production company, co-owns a coffee shop in Inglewood, co-founded a management company, and has three productions in development. The Emmy-nominated actor is executive producing "Rap Sh!t," a new HBO Max series about a female rap duo that has garnered rave reviews and set social media aflame, much like "Insecure."
Music has always played an integral role in Issa Rae's work, dating back to when she was a college student making parody music videos. From J's freestyles in the "Misadventures of Awkward Black Girl" to the alternative R&B jams soundtracking "Insecure," to the Miami bass and sexy freestyles of  "Rap Sh!t," each of Rae's projects contains strong musical ties that support and elevate the story, while simultaneously introducing viewers to new artists. Thanks to her elite musical curation and dedication to authenticity, Rae's trailblazing productions have become something of a musical zeitgeist defining how to use music in visual media in the 2020s.
Music played a supporting role in Rae's journey to household name. In the mid-aughts when YouTube and Facebook were on the verge of breaking big, Rae was a Stanford University student with a dream, a love of entertainment, and a determination to make her own lane. During her time there, she created and produced a few different projects, including a mock reality show about Black student life at Stanford called "Dorm Diaries." The "Real World"–inspired series was shot on a microbudget and released on Facebook. 
"The first video got around 150,000 views before I made it private, but there were students from all over the country watching and engaging," Rae said in an interview with the News House. 
Rae didn't have the budget to hire a music supervisor for the mini-series, so she used songs like Busta Rhymes' and Mariah Carey's suggestive duet "I Know What You Want," and an instrumental of Dr. Dre's "F— You" to amp up the drama or add levity to scenes. After graduation, Rae planned to pitch the series to MTV and BET, but her apartment was broken into and her camera equipment, laptop, and scripts were stolen, forcing her to pivot in another direction.
The ambitious star continued attending networking events, which presented their own challenges for the self-proclaimed introvert. After braving it through a particularly awkward event, Rae had a eureka moment that would change her life: She would make a show about a Black woman who was awkward, much like herself, and "The Misadventures of Awkward Black Girl" was born. No stranger to tiny budgets, Rae set about finding a crew to shoot the web series and would flex some major multitasking skills as the show's lead actor, producer and writer — the latter role requiring her to pivot into a songwriter.  
Staying true to her love of music, the pilot episode opens with J, played by Rae, driving while rapping to a song called "Booty Shawts," by fictional group the Doublemint Twins. A few of the group's raunchy tunes appear in the first season of ABG, including "I Love my Man" (feat. Lil' Light Squin') and "Take my Panties off" (feat. Bruce Illest).  
The series similarly used licensed music to support the storytelling: Ice Cube's "You Can Do It" plays as J daydreams about being the star dancer at a house party, while "Jungle Fever" by the Chakachas sets the cheeky tone for her first date with a white man named Jay. The series was an instant success, catching the attention of Pharrell, who offered Rae and co. a deal. His company, iamOther, aired the second and final season of "Awkward Black Girl" on its YouTube channel in 2012.
With her star on the rise, Rae linked up with Shonda Rhimes to develop a show for ABC called "I Hate LA Dudes," but the network ultimately passed on the project because it wasn't a good fit for their family-friendly roster. Rae went back to the drawing board in 2013 and began working on the "Insecure" pilot with Larry Wilmore, a prolific film and TV writer, and two years later, HBO greenlit the first season of the show.
The groundbreaking series showcased Inglewood and other parts of the Los Angeles area often overlooked by Hollywood, while highlighting emerging local artists. Rae has been transparent about using music to assist her storytelling and fully understands how to wield its power — music can drive a narrative forward, convey the emotional intent of a scene and evoke an emotional response from the audience. Rae's masterful merging of music and storytelling has translated to success. Over the series' five-year run, "Insecure" was valued for its soundtrack as much as its writing, cinematography, and social media discourse.
The show's music supervisor, Kier Lehman, shares Rae's point of view on the marriage of music and storytelling. "We connect [music] with this story that they're already kind of really invested in this show or a movie," he told Rolling Stone. "It really makes a deeper connection and helps people remember this music in a new way and have a new sense of memory for the scene or for the way that they made them feel or the way that it connects with their real life."
"Insecure" spotlighted established R&B singers like Jasmine Sullivan and Bryson Tiller, alongside up-and-comers like Michael Snead, Kari Faux, and TT the Artist. Alternative R&B often served as the backdrop for the show's love scenes — a purposeful decision meant to move the audience. "We put sex scenes and Black lovemaking on the map in a new way," Issa told the LA Times. "I love adding music to those scenes, deciding which ones will affect how the audience may feel. Episode 8 of the last season, I always say that's my opus because I wanted every song to represent the romanticism."
In October 2019 during the latter half of "Insecure's" run, Rae took her passion for music a step further by partnering with Atlantic Records to launch her own label, Raedio. "Music has always been an essential part of every project I do and working with emerging talent is a personal passion," Rae said in the press announcement. "Raedio allows me to continue that work within the music industry and audio entertainment space."
Music by  singer-rapper TeaMarrr, Raedio's flagship artist, was featured on "Insecure." (Rae also appeared in the music video for "Kinda Love," the singer's debut single for the label.) The burgeoning imprint has since added Baby Tate to its roster, supervised the music for HBO Max's "Black Lady Sketch Show," and created an emerging artists program in partnership with Google. 
After spending five years in front of the camera on "Insecure," Rae opted to take a step back and produce the next project in her overall deal with Warner Media. Set in Miami, "Rap Sh!t" follows two estranged friends (played by Aida Osman and KaMillion) who join forces to create a female rap duo, much like the City Girls (whose Yung Miami and JT are executive producers the show, and one of their unreleased tracks will be featured in an upcoming episode).  
"[City Girls] were so generous with lending us original music and helped to consult about their own Miami influences while we were getting started," Rae tells GRAMMY.com.
Authenticity was a priority for Rae and "Rap Sh!t" showrunner Syreeta Singleton, who recruited other Miamians to join the writers' room, consult on shooting locations, and pen original freestyles for the leads to perform. "We were really, really intentional about making sure the writers' room was reflective of people who came from here," Rae told Essence magazine. "The goal was to make sure that people who are from Miami watch it and recognize themselves and their city."
When crafting the show's musical direction, Rae took inspiration from the current crop of female emcees. "This era was inspired by every single female rapper who has created music right now," Rae continues. "But my playlist while writing included Flo Milli, Latto, Meg Thee Stallion, Cardi, Nicki, Lightskinkeisha, Baby Tate... the list goes on and on." Adds Sarah Bromberg, one of the show's music supervisors and a VP at Raedio: "Female rappers, in general, are all over this show. You'll hear cues from Enchanting, Big Boss Vette, Asian Doll, Kali, KentheMan, Rubi Rose... too many to name!"
Freestyle rapping, whether in front of the mirror or a group of onlookers, is a staple of Rae's work, and "Rap Sh!t" maintains this tradition. Since the show's main characters Shawna and Mia are budding music stars — and not amateurs like the characters in "Awkward Black Girl" and "Insecure" — Rae and the team decided to enlist the help of songwriters, producers, and professional emcees to craft the duo's freestyles and bars. 
"The music supervision team started the process with weekly meetings with Syreeta during the writing of the show. We discussed what songs we were going to be developing, what the plot points were, and what we wanted our sound to be," Bromberg says. "Then, Raedio put together a writing camp in L.A. with a limited and select group of songwriters and producers. We sent briefs to the camp for each of the show songs discussed in our weekly meetings. Most of the original songs you hear this season were written at that camp. Afterwards, we continued to develop, shape and polish the songs with a few of the writers from the camp." 
Rae also expressed interest in bringing in one of her favorite female emcees, Dreezy, to craft Shawna's lyrics. "Benoni Tagoe [the show's music consultant and President of Raedio] helped us seal a deal with her, and she did a lot of the polishing and writing of raps scripted in the later episodes," Bromberg explains. "We also brought on Danja as the vocal producer for the season. He tracked and produced Aida and KaMillion and helped us shape their sound as Shawna and Mia."
Rae praises the team at Raedio and "Rap Sh!t's" leads for their roles in the development process. "I was particular about the show's sound and Raedio was incredible about curating camps to create original music for the show and soundtrack. It was generally very collaborative and we all understood that the music had to be great." Rae continues, adding that Danja lent his studio to the production and worked with the actresses extensively to refine their sound. "We were fortunate to have musically inclined actresses in Kamillion, who actually does this, and does this well, and Aida, who is absolutely gifted and so smart with her bars and incredibly witty."
A few of Rae's other favorite female emcees — NCognita, and pineappleCITI — also helped craft lyrics for the show's freestyles and studio sessions. Osman and KaMillion, an emcee in her own right, deliver the lyrics throughout the season's eight episodes with high energy, charm and swagger.
Rae's dedication to showcasing authenticity and layering music into her storytelling has paid off. The soundtracks for the various seasons of "Insecure" have racked up millions of streams and ushered alternative R&B into the mainstream, and the music of "Rap Sh!t" is already receiving rave reviews. By highlighting emerging artists in her work, Rae's productions have become a platform for music discovery, introducing audiences to up-and-coming artists that are pushing the culture forward with their innovative works. 
How Issa Rae Created A Platform Where Black Music And Art Could Thrive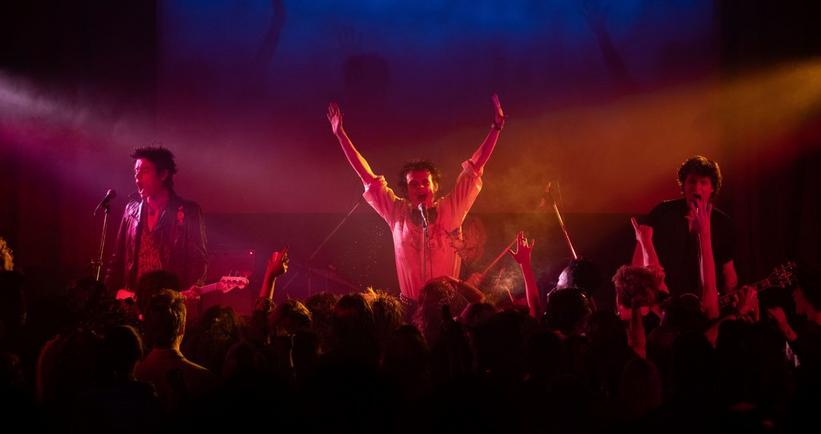 A scene from "Pistol," a miniseries chronicling the rise and fall of the Sex Pistols
list
From "Rap Sh!t" To "Pistol" And "Treme": 8 Must-See TV Series For Music Lovers
Whether you're in the mood for a prestige drama about the '70s rock scene in New York or a sketch comedy series about a fictional "Soul Train"-esque variety show, these eight music-infused series will strike the right chord.
GRAMMYs
/
Sep 21, 2022 - 02:10 pm
With more content at our fingertips than ever before, it can be challenging to find the perfect series to binge during a chill weekend. Luckily for music fans, the content boom has provided a steady stream of shows about music, covering everything from artistry and production to behind-the-scenes drama and more.
If musicals are your genre of choice, there's "High School Musical: The Musical: The Series," "Schmigadoon!," "Rise," and "Katy Keane." For a deeper look into music history, check out "Hip: Hop Evolution," "This Is Pop," and "Soundbreaking: Stories from the Cutting Edge of Recorded Music." When it's time for drama, "Roadies," "Monarch" and "Queens" have got you covered. 
From prestige dramas about post-Katrina New Orleans to a raunchy comedy about estranged friends who form a rap duo, there are countless new and classic music series available to enjoy. Here are eight shows about music to add to your watchlist.
Treme (2010)
Set in one of the oldest Black American neighborhoods in the United States, this critically acclaimed HBO drama offers viewers a glimpse into the lives of residents in the Tremé neighborhood as they navigate the aftermath of Hurricane Katrina.
Featuring a talented ensemble cast of actors and musicians, "Treme" is a must-watch for music lovers and fans of prestige dramas, who will enjoy the seamless blend of drama, musicality, and authenticity. The series, which ran for four seasons, features notable musical performances from esteemed musicians like Elvis Costello, Jon Batiste, Soul Rebels Brass Band, Shawn Colvin, and Jon Boutte, as well as the show's lead Wendell Pierce (who learned to play the trombone for the role). 
Fans of "The Wire" will notice a few familiar names in the credits (including co-creator David Simon), and stars many of the iconic show's powerhouse alums, including Clarke Peters, James Ransone, and Edwina Finley. 
Vinyl (2016)
Sex, drugs, and rock 'n' roll serve as a recipe for disaster in this HBO drama produced by Martin Scorsese, Terence Winters and Mick Jagger. Set in the early '70s New York, "Vinyl" centers on the trials and tribulations of Richie (Bobby Cannavale), the president/founder of a failing record company that has failed to keep up with the rapidly changing times. The short-lived series deftly blends fiction with music history — in the pilot, Richie tries to convince Robert Plant of Led Zeppelin to sign with his label right before the band plays Madison Square Garden. (The real Led Zeppelin also played the Garden in 1973.)
Jagger's influence can be heard throughout the show's soundtrack, which features songs by Otis Redding, Ruth Brown and Ty Taylor, among many others. From interactions with Andy Warhol to hard-partying with Bowie and Lou Reed, Jagger's personal experiences are peppered throughout, lending an authenticity to the period drama. 
Other highlights include Olivia Wilde's energetic portrayal of Richie's wife Devon, a free-spirited former Factory girl who is frustrated with suburban life and ready to lash out. Ray Romano, Juno Temple, Max Casella, Jack Quaid, and Susan Heyward round out the cast. 
Sherman's Showcase (2017)
For a hilarious walk down memory lane, the first season of "Sherman's Showcase" is where it's at. Inspired by "Soul Train," "American Bandstand" and "In Living Color," this IFC comedy series explores the history of a long-running fictional music variety show, with themed episodes that jump around from the '70s to the late 2010s. Like every great musical variety show, "Sherman's Showcase" is anchored by a charismatic host, Sherman, played by the show's co-creator Bashir Salahuddin. With his trademark parted afro and dark shades, Sherman is an entertaining, velvety-voiced schemer, who's constantly at the center of the show's drama — most of which he creates — and successfully channels the smooth demeanor of late "Soul Train" host Don Cornelius.
Fans of hip-hop and R&B will enjoy the show's nostalgic musical references as well as the cameos and performances from high-profile musicians, actors and comics. Common, Morris Day, Ne-Yo, John Legend (who produces the show), Marlon Wayans, Tiffany Haddish and Mario Van Peeples all feature on "Sherman's Showcase." Rapper Vic Mensa stars as a Prince-inspired character named Charade in one of the season's standout episodes. His performance of "Vicki, Is the Water Warm Enough" is a catchy parody that riffs on an opening line from Prince's "Computer Blue." The song is not only hilarious, but also demonstrates a real appreciation and understanding of the source material. 
The show's first season is available to stream, and you can catch new episodes when the second season premieres on AMC+ and IFC in October.
Wu-Tang: An American Saga (2019)
This Hulu coming-of-age series chronicles the formation of the revolutionary hip-hop crew from Staten Island, New York, told through the lens of RZA, the series' co-creator/original Wu-Tang member. Set during the 90s' crack epidemic, the coming-of-age drama centers on young Bobby Diggs, aka RZA, as he brings together a group of aspiring rappers from his neighborhood — each battling their own demons — to form the legendary hip-hop collective.
Taking inspiration from "The Wire," the show weaves addiction, drug distribution, and street violence into its narrative, pitting pre-fame Wu-Tang members against each other in such a way that it seems miraculous that they wound up making music and touring the world together.
While the drama is compelling on its own, hip-hop heads will also dig the special milestones sprinkled throughout — for instance, in the show's pilot, a pre-fame RZA (played by Moonlight's Ashton Sanders) produces the beats for the group's classic "Wu-Tang: 7th Chamber," in his makeshift studio. 
High Fidelity (2020)
Before her epic turn as Catwoman in The Batman, Zoe Kravitz starred in a Hulu reboot of the 1999 cult classic High Fidelity, as a reimagined version of John Cusack's iconic, music-loving character. In the rom-com series, Kravitz plays Rob, a record store owner in Crown Heights, Brooklyn, who is living life on her own terms. A music devotee, serial dater, and dear friend to the store's clerks Clyde and Cherise (played by scene-stealer Da'Vine Joy Randolph), Rob's music infatuations, Top 5 lists, and drama-filled dating life offer viewers both drama and laughs as well as something to relate to.
Kudos to the show's elite team of music supervisors — which includes GRAMMY winner Questlove — who curated an inspired mix of popular and lesser-known tracks that complement the show's themes while giving you a head-bopping moment. Minnie Ripperton, Serguei, Wastewomxn, Bad Brains, the Replacements, David Bowie, Mavis John, and Luther Vandross are among the series' featured artists.
Julie and the Phantoms (2020)
Julie (Madison Reyes) is a teen musician struggling to re-embrace music after her mother's death, when she encounters three teen ghosts from an emerging '90s pop-rock band whose lives were cut short right before their big break. When the ghost rockers discover that people can hear them play music, they enter into a mutually beneficial partnership with Julie to help everyone's dreams come true.
This lighthearted dramedy is great family fare with an upbeat pop-rock soundtrack and original songs performed by the show's talented young cast who also sing and play their own instruments. The upbeat and catchy "Now or Never" serves as a great introduction to the story and Reyes' vocals shine in fan-favorite "Edge of Great," which sets the stage for a deeper emotional connection between Julie and Luke (Charlie Gillespie). 
Pistol (2022)
This electric six-part miniseries chronicles the rise and fall of the Sex Pistols — an iconic British punk rock band that set the music world ablaze in the '70s with their audacious sound and controversial lyrical content. Told through the lens of guitarist Steve Jones, "Pistol" is an energetic watch that spotlights the band's highs and lows, from hit singles and instant notoriety to constant clashing and self-destruction. The limited series is a bit more glossy and sweet than the nonfiction documentary about the band, The Filth and the Fury, but retains a degree of edginess thanks to Danny Boyle's direction and Anson Boons' animated portrayal of lead singer Johnny Rotten.
Fans of '70s rock and pop will adore the series' soundtrack, which features some of the Sex Pistols' biggest hits alongside tracks from music legends like David Bowie, Quincy Jones, the Who, Otis Redding, and the Pretenders. 
Rap Sh!t (2022)
"305, we live!" sums up the spirit of this Issa Rae–produced show that follows the trajectory of two up-and-coming female rappers from Miami. Shawna (Aida Osman) is a hotel attendant and part-time scammer who dreams of becoming a conscious rapper. After reuniting with her estranged friend Mia (KaMillion), an outspoken emcee, they join forces to form a rap duo a la the City Girls (who also executive produce the show). Miami rap is at the heart of each episode, and songs by Trina, Trick Daddy and other rap legends from the region anchor the show's soundtrack.
When developing the sound for the HBO Max comedy, the show's music supervisors took inspiration from a variety of female rappers. "Issa & Syreeta ["Rap Sh!t" showrunner] really wanted to root the sound in Miami & highlight female MC voices," Sarah Bromberg, one of the show's music supervisors, told GRAMMY.com. "Obviously the City Girls were a big inspiration. Miami legends like Trina, Trick Daddy, & Rick Ross were influences and also upcoming Florida artists like Saucy Santana, Hood Brat, Kiddo Marv & Tokyo Jetz."
Music From The Issa-Verse: How Issa Rae Infuses Music Into Her Work, From "Insecure" To "Rap Sh!t"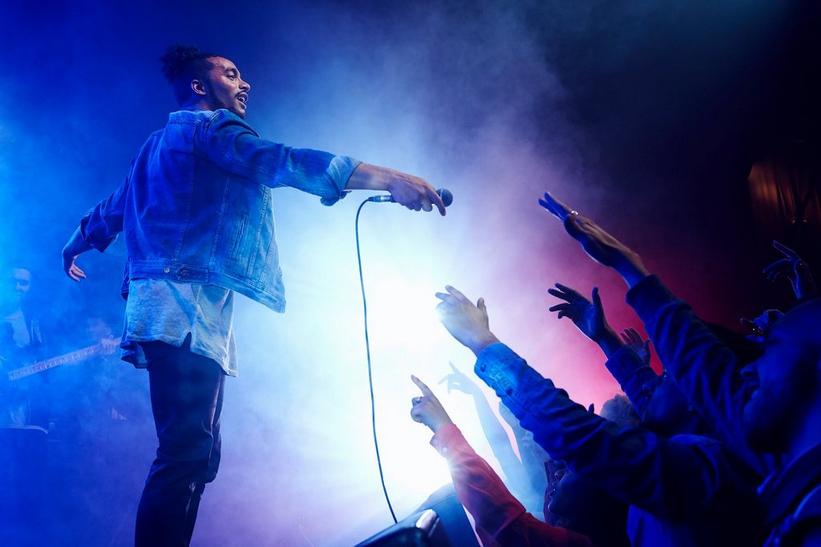 Photo: Flashpop/Getty Images
list
9 Ways To Support Black Musicians & Creators Year-Round
February may be Black History Month, but you can support Black creators year-round. From donating time and resources to boosting an artist's signal, here are some simple — yet impactful — ways to support Black music every day.
GRAMMYs
/
Feb 3, 2022 - 11:13 pm
In almost any moment during Black history, you'll find music at the center of it. From Mahalia Jackson to N.W.A to Mickey Guyton, Black musicians have contributed much to this thing we call life. After all they've given us, why not give back?
When it comes to showing your love to the Black music community, your next step can be something simple, yet consistent.
The music industry has rightly shifted course in encouraging others to support Black music and the artists that make the whole world sing. Milestone events like #TheShowMustBePaused and its impact on the music community are only just the beginning — where you, your momma, and your cousin, too, can assist in helping Black record labels and its musicians during Black History Month and all year around.
Take a look at some impactful ways to contribute below.
Where to stream their music
There are numerous ways to digest music these days. All sorts of DSPs promise listeners a mixture of experiences, but with royalties still presenting a major issue for artists, streaming their music is a vital part of keeping them active.
While there are plenty of services to choose from, here are a few that champion Black music: Deepr, an Atlanta-based startup and music discovery app; Trac, a Black-owned music technology platform that gives indie artists the power to share their music without needing to sign a contract; and Polaris, the first Black-owned streaming service dedicated to sharing authentic culture and music.
For the enthusiastic audiophile, diving into the catalogs of Black-owned record labels like Awful Records, Mahogani Music and Top Dawg Entertainment, aid in championing Black artists and help money go directly into their pockets.
How to support live experiences + side hustles
In a time when 360 deals — which entitle record labels to a percentage of earnings from all of an artists' revenue streams — are abundant, bundling has become a game-changer. Artists who've become imaginative entrepreneurs themselves (think Curren$y's Bandcamp bundles or Nipsey Hussle's $100 mixtape) have opened the lane for others to have side projects such as podcasts, Patreons, or NFTs. 
Issa Rae's Hoorae Patreon gives members a chance at early access to exclusive playlists and editions of her Issa's Raedio Show on Apple Music. On the NFT front, community brands such as Black NFT Art, run by creative agency Umba Daima and the Black Artist Database, hosts a wealth of musicians, producers and bands.
Post your faves on social media (and tell your pals to join in)
Think of three friends and then think of three Black musicians you love who haven't yet "hit it big." Share and play their songs that you enjoy and watch the magic happen. Follow meet-up groups like Black Everywhere to trade MP3s and in Slack groups or IRL, or simply have a listening session with friends and family the next time you're together. 
By talking about new music discoveries, you share why you love this music, and your words can help spread the message in their melodies.
How and where to donate, whether it's an artist or an organization
Those who are interested in financially supporting change in the music world should also consider places such as the Black Artist Fund, the Women's Center for Creative Work, or Art Hole Collective, an online group that provides a safe space for creatives of color, as places to donate your resources to.
If you're looking to help specific artists you love directly, you can always utilize places like Patreon, CashApp, or Venmo to help keep an artist afloat. (Note: It may be in good taste to first ask artists if it is OK to send them direct funds.)
How to book Black artists for your next event or live experience
With your local music venues most likely on hiatus or on strict attendance contrast, you can book your favorite or up-and-coming artists using the Black Agents Network and BYBS, which was started by two Hollywood veterans. If you're philanthropic, you can donate to one of GoFundMe's #SaveOurVenues campaigns. 
No matter how you choose, you'll be providing an avenue for many Black musicians and record labels to remain full-time and keep their livelihoods active.
Subscribe to local music newsletters, podcasts, and publications
There is a niche growth market for local and indie musicians who have (or are building) a following for their art. Platforms such as Substack and Medium enable musicians and others to share what they're working on powered by your subscription dollars. Add in a few Patreons to donate directly to Black musicians that you enjoy who want to help foster new history-making sounds.
Non-profit organizations you can support
There are advocacy organizations that date back generations that all want to preserve and encourage music made by Black artists. An added benefit can be your donations to places such as Music by Black Composers, which fosters diversity in classical music; The Coalition for African Americans in the Performing Arts; and The National Association of Negro Musicians, which, according to its website, "has been a champion for African and African-American music and musicians" for over a century.
Read the work of Black music and culture journalists
It's important to listen to Black writers, as they are arguably just as ingrained in the Black music community as the artists themselves. There are plenty of Black voices and outlets that you can support with something as simple as a click of the mouse. 
Discover the power in the prose by the likes of Mankaprr Conteh, Timmhotep Aku, Naima Cochrane, Craig Jenkins, among many others, to give a boost to the work that creates discussion around Black music and musicians.
Get up, get out, and show up for racial justice in your daily life
While February honors the accomplishments and contributions made by Black artists, Black history is something that happens every day. In showing up for concerts, sharing new discoveries on social media, and streaming music, you're adding value to these voices and perspectives.
Show your support outside of the music industry, too, calling out racism no matter where or when you see it. Remember that even the smallest gesture can lead to the biggest impact — and in turn, you can help preserve the art and the people who have long contributed to music, culture and beyond.
Dyana Williams On Why Black Music Month Is Not Just A Celebration, But A Call For Respect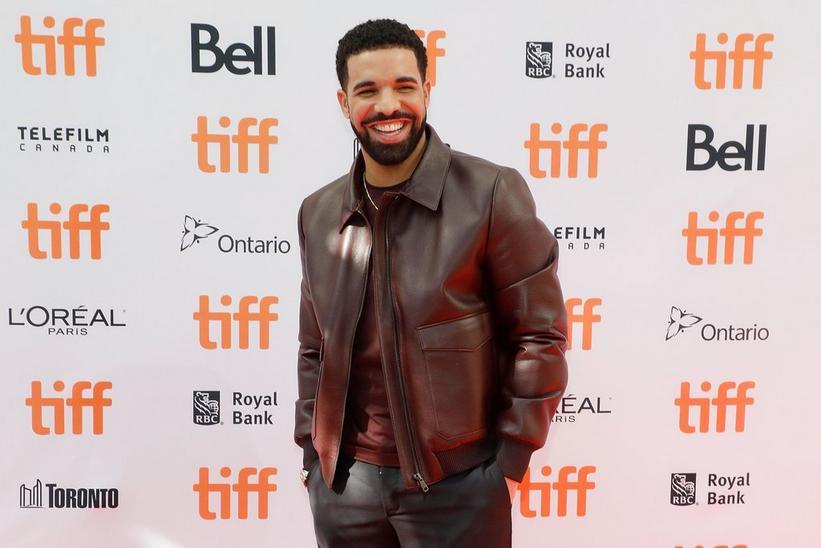 Photo: Taylor Hill/Getty Images
news
Drake's "Nice For What" Samples Lauryn Hill, Delivers On New Music Promise
After teasing new music last week, the "Nice For What" video arrives over the weekend and it's stacked with celebrity cameos
GRAMMYs
/
Apr 9, 2018 - 06:34 pm
Just last week, Drake made chart history when "God's Plan" became his third single to hit 10 weeks at No. 1 on the Billboard Hot 100. Over the weekend, the GRAMMY-winning Canadian rapper delivered on a promise for more new music, dropping a catchy song with a dazzling video on April 6 called "Nice For What."
Directed by Karena Evans, the video travels through a variety of visually stunning and surreal settings and features appearances from a superstar lineup of women, including Issa Rae, Rashida Jones, Tiffany Haddish, Olivia Wilde, Michelle Rodriguez, Tracee Ellis Ross, Zoe Saldana, Syd, and Misty Copeland.
The song was produced by Murda Beatz and incorporates a sample of Lauryn Hill's "Ex-Factor" from her 1999 solo smash, The Miseducation Of Lauryn Hill, which won Album Of The Year at the 41st GRAMMY Awards. "Ex-Factor" has gotten a lot of love lately as Cardi B also quoted the song in her recent single, "Be Careful."
While it might still be too early to throw out contenders for song of the summer, "Nice For What" certainly has all the right elements. "Everybody get your motherf*ing roll on/ I know shorty and she doesn't want no slow song," raps Drake, coming right out of the gate to lay down uplifting carpe diem lyrics over Murda's infectious bounce, coming up for air with a spell of silence before "watch the breakdown" brings the beat back.
With his Midas touch producing a run of hit singles and the promise of a new album on the way, Drake continues to be the one to watch in 2018.
Catching Up On Music News Powered By The Recording Academy Just Got Easier. Have A Google Home Device? "Talk To GRAMMYs"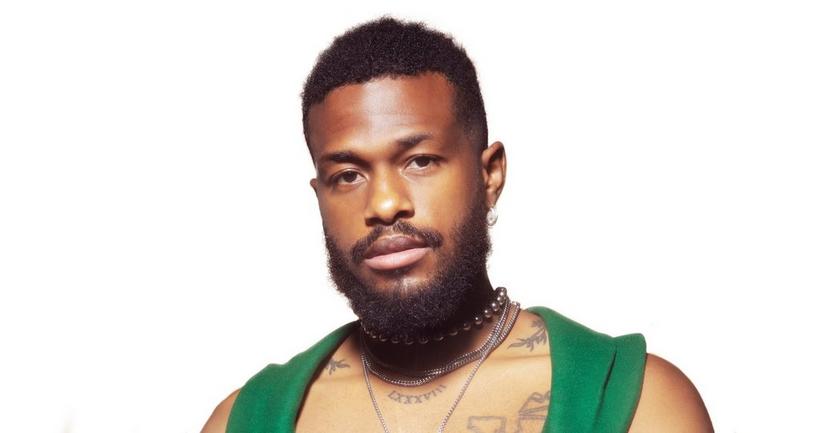 news
Up Close & Personal: Duckwrth Talks Celebration Of 'SuperGood,' Respecting Black Artistry, "Insecure" & More
We caught up with the South Los Angeles artist ahead of the August release of his debut studio album, 'SuperGood,' to talk new music, dream collaborations, celebrating Black music and artists, and more
GRAMMYs
/
Aug 5, 2020 - 12:09 am
Los Angeles-born left-field rapper/singer Duckwrth (born Jared Lee) has been making waves since he released his debut solo mixtape, I'M UUGLY, in 2016. Showcasing his expansive musical taste, playful lyrics and his mailable vocals and flow, the successful project led to a record deal with Republic Records, an opening spot for Anderson .Paak and a loyal, ever-growing fan base. An XTRA UGGLY Mixtape followed in 2017, with several tracks getting TV and film placement, including the ecstatic "MICHUUL.," which was featured on "Insecure" and "All American."
In May 2019, the "Bernal Heights" artist dropped THE FALLING MAN EP and now, this month, he'll be releasing his highly anticipated debut studio album, SuperGood. As he recently told us, the album has been a long time coming and now the timing is just right.
"I actually had the name for this album since 2013 and just the feeling of it, I've had it since 2013 but I never was in a right space with myself mentally and energy-wise to be able to present an album that felt like a celebration."
Related: GRAMMY Museum Launches Spotlight Saturdays Featuring Up-And-Coming Artists
GRAMMY.com continues their Up Close & Personal interview series (from home, via Zoom) with Duckwrth. Watch the full conversation above to hear him share more about SuperGood and its lead singles "Coming Closer" and "Find A Way," as well as his love of Issa Rae and "Insecure" and some of his dream collaborators (Rosalía is on the list!).
The "Crush" artist also talks about his vision for creating more Black animations (watch the music video for "Find A Way" below) and how the entertainment industry can better support Black artists.
Read: Yvonne Orji On Her First-Ever HBO Comedy Special, Faith & Celebrating Black Joy
"I think musically, [what's needed] is just respect for Black artistry and being able to be placed in different places, like more Black artists in pop. That would be major. For me, I'm not heavy on pop, listening to pop all the time, but I do understand the importance of seeing a Lizzo in pop.
"That's important, and [so is] seeing more Black faces in pop music because that opens up the door for other artists to come after them and it becomes a norm. It doesn't have to be this conversation of, 'Oh, you can't put them there because they're Black.' It's that plus just circulating dollars in the Black community and helping them grow," Duckwrth added.
Sacred Spaces: Rufus Wainwright, YUNGBLUD, Keb' Mo' And Others Reflect On The Independent Venues And Clubs That Changed Their Lives