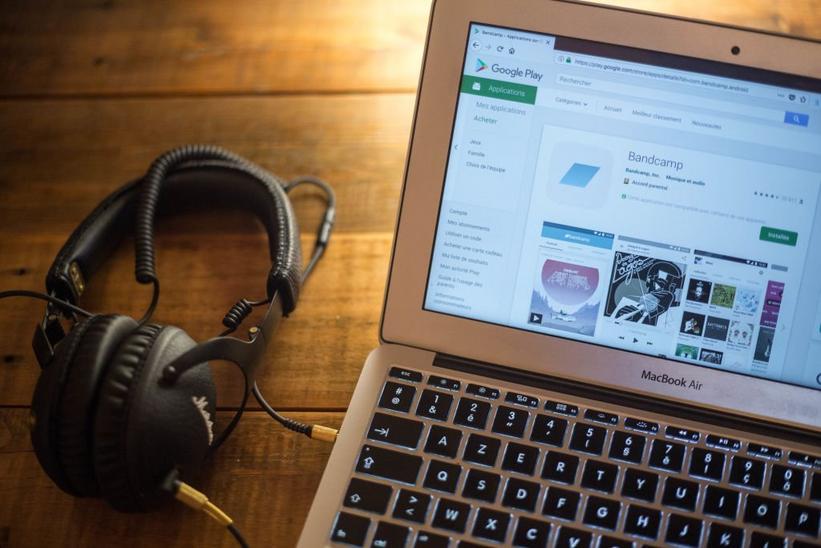 Photo by Guillaume Payen/SOPA Images/LightRocket via Getty Images
news
How Bandcamp's Fee Waiver Days Are Supporting Musicians In The Pandemic
"It sounds simple, but we've always believed that the best way to support artists is to buy their music and merch directly," Bandcamp COO Josh Kim tells the Recording Academy
GRAMMYs
/
Jun 3, 2020 - 08:36 pm
Like most musicians, Belgian ambient synthscape vaporwave artist Sebastian Dessauvage, a.k.a. Zer0 れい, has been struggling since the coronavirus pandemic began. Belgium has been in lockdown for two months and summer festivals have all been canceled. He's lost tour dates in Amsterdam and London. His day job in retail laid him off as well, and while he still gets 70% of his salary through government unemployment, making ends meet has been rough. That's especially true since his beloved cat, Cthulhu, suffered acute kidney failure right before the lockdown. Dessauvage tells the Recording Academy that he was faced with "a hefty set of bills, in total a very solid four-figure sum which promptly annihilated all our savings."
The story of opportunities closing and unexpected expenses mounting is a chillingly familiar one for many people over the last couple of months. There was one bright spot for Dessauvage, though: a substantial boost from Bandcamp. The online music platform suspended its fees on March 20 in order to help artists during the pandemic. Dessauvage put out a collection of 13 unreleased and compilation tracks for the occasion; the album serves as a eerily suitable soundtrack for a lonely apocalypse of staring into the computer screen and feeling it also staring into you. On the day of the Bandcamp promotion, Dessauvage saw a substantial spike in sales as fans rushed to support artists directly. He made several hundred dollars—enough to pay for Cthulhu's final round of antibiotics.
It wasn't just Dessauvage who benefited. The Bandcamp fee waiver promotion was astonishingly successful. Overall, fans and music listeners spent $4.3 million on March 20 to support Bandcamp artists—about 15 times what the site raises on a typical Friday. With fees waived, all of that money went directly to labels and musicians. Some were able to pay their mortgage for the month off the proceeds.
"We know our fan community cares deeply about supporting artists in general," Josh Kim, Bandcamp's COO, tells the Recording Academy. "Even before March 20th we were already seeing huge numbers of fans use Bandcamp to support artists who were seeing tours canceled. So we wanted to highlight that even more and engage as an entire community, and also encourage more fans to continue supporting artists until things are recovered."
Bandcamp's approach has always been to make it easy for independent artists and small labels to reach fans directly, and that has made the Covid promotion a natural evolution. "It sounds simple, but we've always believed that the best way to support artists is to buy their music and merch directly," Kim says.
Read More: Bandcamp Will Continue To Waive Its Revenue Shares On May 1, June 5 & July 3
It's hard to remember, but back in March there was some hope that the shutdown would only last a few weeks. Instead, the pandemic has escalated, and while some states have started to roll back stay-at-home orders, the official death count went over 100,000 as recently as Memorial Day. With a deadly contagious pandemic still claiming lives at a terrifying rate, it's difficult to imagine that people are going to be eager to gather in large or moderate sized crowds to see live music anytime soon, and few venues are going to feel comfortable taking on the liability of a potential outbreak.
In response, Bandcamp has decided to repeat its fee waiver program on the first Friday of each month through July. The May 1 fee waiver raised 7.1 million—more than twice as much as the March promotion. There will be another fee free day this Friday, June 5, and another on July 3. (In solidarity with the recent protests, Bandcamp is also going to donate 100% of its share of sales to the NAACP Legal Defense Fund on June 19, or Juneteenth, commemorating the abolition of slavery.)
As Bandcamp has turned the fee waivers into a recurring promotion, artists and labels have started to coordinate their releases to better take advantage of the publicity and fan enthusiasm. For example, the venerable Seattle indie label Sub Pop released not one, but two albums by Oregon indie-rock duo Helio Sequence on May 5. They've also been passing through 100% of digital sales Bandcamp revenue to their artists on the fee waiver days, according to Rebecca Sicile-Kira, Sub Pop's Online Sales Manager.
Nathan Cross, the label owner of Austin-based experimental jazz label Astral Spirits, says that he didn't time any album releases to the first promotion in March. The date just so happened to coincide with pre-orders for a marvelous and much-anticipated new album by the Chicago Underground Quartet. For May, June and July, though, Cross says he's tried to time pre-order announcements to take advantage of the fee waivers.
"I've seen folks say that it's driving people to create albums/products specifically for the aim of these dates rather than creating work that is true to itself," Cross told the Recording Academy. "I can understand this to an extent—I have definitely quickly planned a couple different releases that I probably would have waited longer to do without the Bandcamp fee waiver days." When the floodwaters are coming for you, you can hardly blame them for trying to take a shortcut or two to try to get to higher ground. "I think it's a little unfair to place ulterior motives considering the situation and how fast this has all happened, for artists, labels and Bandcamp," Cross says.
Chicago-born, L.A.-based rapper Lando Chill and his producer/collaborator the Lasso were among the many independent artists who released excellent material to take advantage of the promotion. The two made their 2018 album LANDOLASSO available on the platform for the first time. They also added bonus tracks, including "FUTUREGONE," with lyrics about dreams dying and a woozy hook that is unsettlingly on point for the current moment. Chill tells us they sold more than 30 copies of the album—a substantial increase over a typical day's sales. At $8 a piece, with no platform fees, it was enough to pay for a couple rounds of groceries.
Chill had been organizing an event series called "At the Ardmore"; he'd been doing work with the music publishing company Defend Records. Coronavirus put an end to those projects, and more. The extra income from Bandcamp doesn't make up for that or the loss of touring. But it still helps.
"Bandcamp has been a beacon—or a lighthouse during a storm," Chill says. "It really is. It doesn't mean the storm has ended. It doesn't mean the problems have ended; we're still wet. But that lighthouse provides a modicum of hope. And it really sets an example for other platforms." Spotify, for example, is doing charitable covid relief efforts and matching donations. But that doesn't allow people to contribute directly to musicians the way Bandcamp's model does. Patreon has offered grants and advice for those affected by Covid, but has not waived its fees. Neither has Amazon.
Artist earnings from the Bandcamp sales vary widely. Atlanta-based producer and DJ Leonce was able to pay rent in only a few hours from Bandcamp sales. "Releasing new music on those [fee waiver] days means hundreds of extra dollars in my pocket that I normally wouldn't have gotten that I can use to go to my living costs," he says.
Other artists like trans activist and indie-rock musician Julia Serano have had more modest sales. "Most people know me as a writer and are less familiar with me being a musician," Serano says. She says she sold three to six extra albums on the fee waiver days. "Which isn't a lot, but it's more than I would have sold otherwise."
Part of the benefit of the fee waiver days isn't just the money—it's the chance to be seen and appreciated. Caroline White, a.k.a. indie-folk/pop artist Infinity Crush, earned half of her income as a nanny and a tutor and the other half touring before the coronavirus lockdown began. Now she's had to switch to childcare full-time. "Naturally it's hard to be creative and produce more art when I'm working seven days a week," she tells the Recording Academy. "But I'm lucky I have something I can fall back on."
With her schedule, White hasn't been able to release new music. But people have been sharing her albums, and she's been able to promote music from other artists. "I have been able to pay some bills with the extra money, and I feel humbled and grateful that anyone even takes the time to listen," she says. "It has helped, and the gesture is encouraging."
Many artists are finding themselves shut off from audiences and with little time or space for creation. "I really was hoping to do a full U.S. tour this summer, since the two tours I did were the most incredible and inspiring experiences, but it'll have to wait. Hopefully sometime in the future there is a place for live music again," White says. Until then, many performers appreciate that Bandcamp is giving fans an opportunity to show they still care about music and the people who make it.
Marching Six Feet Apart: How High School Marching Bands Are Coping With The Pandemic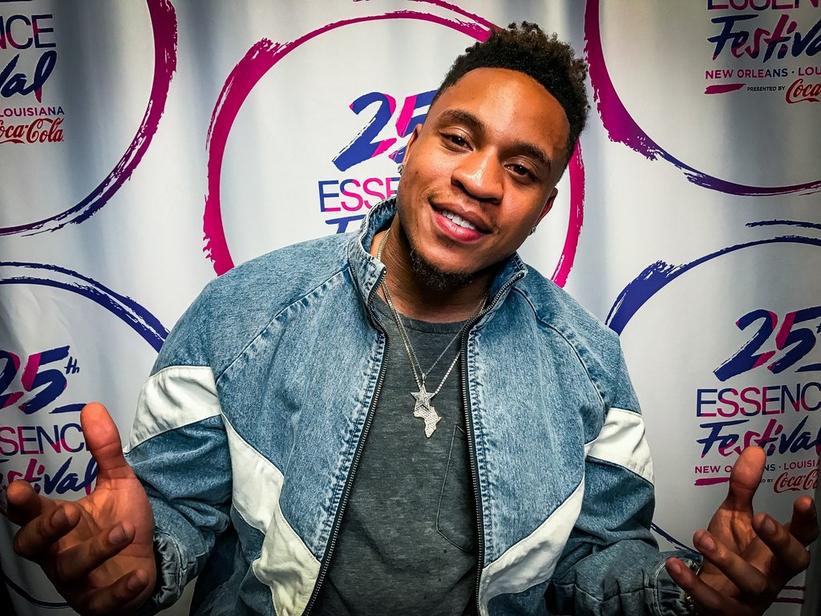 news
Rotimi On Performing At ESSENCE Fest, Growing Up African-American & More
The Nigerian-American singer and actor sat down with the Recording Academy to talk about what inspired his latest album, 'Walk With Me'
GRAMMYs
/
Jul 8, 2019 - 10:04 pm
In 2015, Rotimi stepped into the New Orleans Superdome for the first time to experience the magic of ESSENCE Fest. Four years later, in 2019, the "Love Riddim" singer returned to the celebration as a performer, something he said was spoken into existence.
"Last year me and my manager had a conversation and I said, 'Listen, I'm going to be on the [ESSENCE] mainstage this year. 365 days later, we did it," Rotimi told the Recording Academy at the 25th annual ESSENCE Fest.
Rotimi, also an actor on Starz' "Power," has evolved since his last album, 2017's Jeep Music, Vol.1. The singer said he really hit home with its follow-up, the recently released Walk With Me, a project he worked hard for, putting in hours in the studio after filming on set.
"Walk With Me is the first time I actually felt like I was giving myself as an artist, and personally I feel like with everything else I have going on I wanted to show people that this is really what I do," he said. "I wanted people to understand who Rotimi is, who Rotimi was before, who I want to be and just understand my growth and the journey and my passion for what I do."
Part of why the album felt like such a representation of him is because it embodies beats of his African roots, something he said was very present growing up Nigerian-American.
"I grew up with a lot of Fela Kuti and I grew up with Bob Marley," he said of his musical roots. "But I also grew up with Carl Thomas and Genuine and Usher, so there was a genuine mixture of who I am and what I've grown up to listen to. The actual Walk With Me project was a mixture of influences of Akon and Craig David."
Mumu Fresh On What She Learned From Working With The Roots, Rhyming & More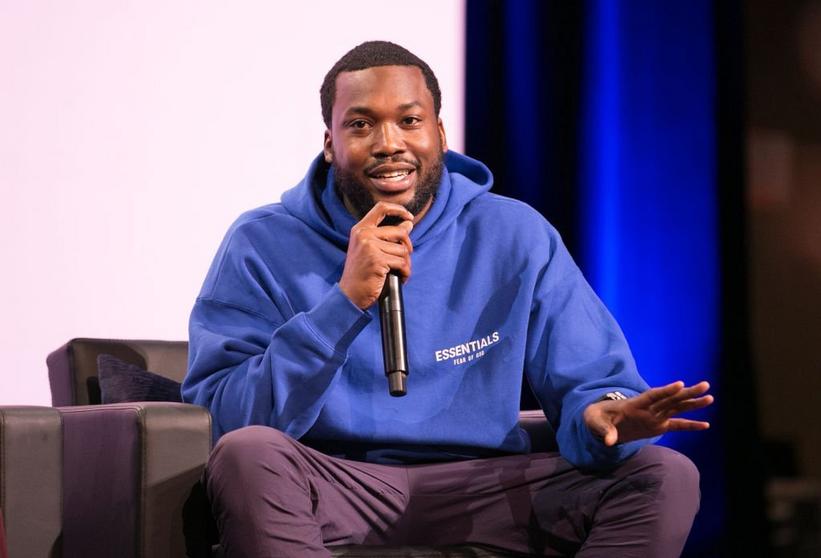 Photo: Brian Stukes/Getty Images
news
Jay-Z And Meek Mill's REFORM Donates Surgical Masks To Vulnerable Prison Population
The Centers for Disease Control and Prevention says correctional facilities are particularly vulnerable places for COVID-19 to spread
GRAMMYs
/
Apr 7, 2020 - 05:01 am
Jay-Z and Meek Mill's criminal justice reform organization REFORM has donated roughly 100,000 surgical masks to correctional facilities including in the states of New York, Tennessee and Mississippi.
The organization said it donated 50,000 masks to New York City's Rikers Island Correctional Facility, 40,000 masks to the Tennessee Department of Correction and 5,000 to Mississippi State Penitentiary. Spin reports that an additional 2,500 masks were sent to a Rikers medical facility.
The Centers for Disease Control and Prevention says correctional facilities are particularly vulnerable places for COVID-19 to spread.
"Incarcerated/detained persons live, work, eat, study, and recreate within congregate environments, heightening the potential for COVID-19 to spread once introduced," according to the CDC. Other vulnerabilities include the fact that incarcerated people, for the most part, can't leave and, depending on the size of the facility, space for someone to medically isolate could be limited.
"We need to protect vulnerable people behind bars & GET THEM OUT!" REFORM said in a tweet. The organization sees this as a threat to public health and said on its website that it is working with experts and advocates "to develop a set of common-sense recommendations that would make us all SAFER."
They also announced on Twitter that they helped the South Carolina Department of Corrections locate 36,000 masks for their population.
Across the nation, COVID-19 cases have been popping up in correctional facilities, including North Carolina, Florida and Tennessee.
'Bitches Brew' At 50: Why Miles Davis' Masterpiece Remains Impactful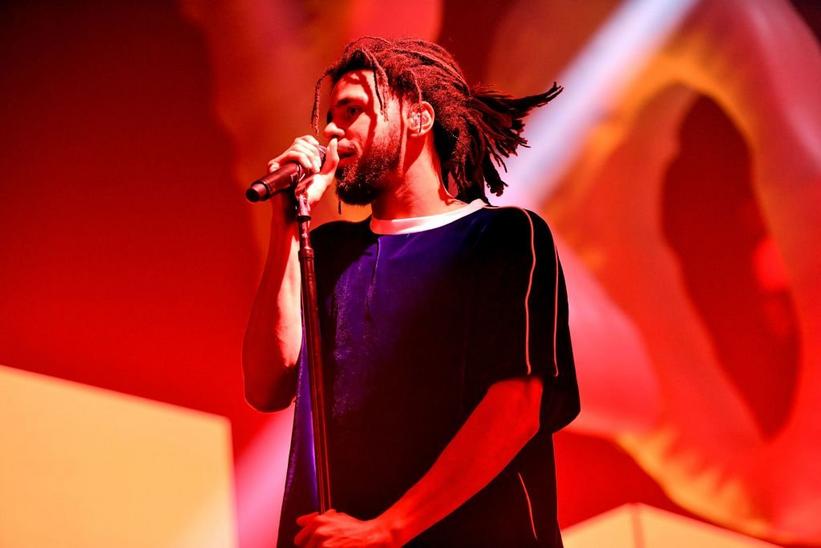 Photo: Scott Dudelson/Getty Images
news
Dreamville Festival 2020 Is Officially Canceled Due To COVID-19
The second annual music festival from J. Cole's Dreamville Records squad and friends was first postponed from April until August, and will now have to wait until 2021
GRAMMYs
/
May 19, 2020 - 02:27 am
Dreamville Festival has announced they are canceling their 2020 event due to public safety concerns caused by coronavirus. The second annual edition of the one-day music fest, hosted by J. Cole and his talent-filled Dreamville Records, was originally slated to take place on April 6 at Dorothea Dix Park in Raleigh, N.C., but was rescheduled to Aug. 29 after the pandemic struck the U.S.
Like countless other events that were set to take place this year, it will now have to wait until 2021. Dreamville says all 2020 ticket holders will be receive refunds soon.
Selena XXV - Veinticinco Años Tribute Concert Canceled Due To COVID-19
"After much deliberation and careful monitoring of the current situation, we have decided to cancel Dreamville Festival 2020. Although we originally hoped it would be possible to bring you the festival this August, the ongoing uncertainty regarding the COVID-19 pandemic has made this timeline no longer possible. This decision has been extremely difficult to make, but the safety of our fans, artists, and staff is always our top priority, and nothing will ever take precedence over your well-being," the organizers wrote in a statement shared across their social channels and on the fest's website.
The message also shared details on refunds, noting that all tickets purchased online will automatically be refunded to the original payment method, beginning this week. Fans who bought physical tickets from official points of purchase can request a refund here.
"Thank you for your patience and understanding as we navigate this. Please stay safe, healthy, and sane so we can reunite with you in 2021," the statement added.
Watch: J.I.D Talks Lollapalooza Debut, Working With J. Cole & Dreamville, New Music & More
According to Pitchfork, the debut Dreamville fest also faced unforeseen setbacks; it was originally set for Sept. 15, 2018 at Dorothea Dix Park but was pushed to April 6, 2019, due to Hurricane Florence. The 2019 event featured performances from Dreamville head Cole and labelmates J.I.D, BAS and Ari Lennox, as well as SZA, Big Sean, 21 Savage, 6LACK, Rapsody, Nelly and other heavy-hitters in hip-hop and R&B.
No artists have been revealed yet for the second edition of the fest.
The Dreamville squad earned their first two collective GRAMMY nominations at the most recent 62nd GRAMMY Awards; for Best Rap Album for the collaborative Revenge Of The Dreamers III and Best Rap Performance for one of its singles, "Down Bad." Cole earned a total of five nods, including for his work on that project, and took him his first GRAMMY win for his feature on 21 Savage's "A Lot."
Dreamville's Lute Drops New Single And Video, "GED (Gettin Every Dolla)"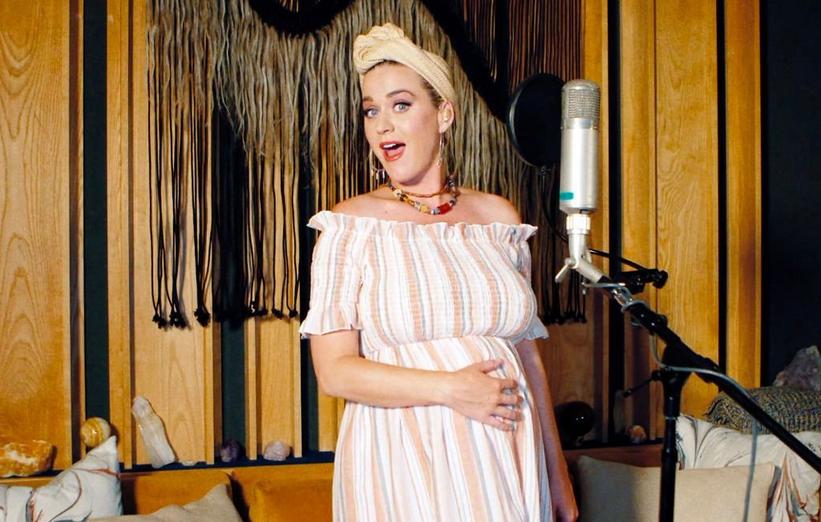 Photo: Getty Images/Getty Images
news
Houseparty's "In The House": Katy Perry, John Legend, Alicia Keys + More
The three-day livestream event taking place this weekend (May 15-17) will allow users to view performances and segments while chatting with friends in realtime
GRAMMYs
/
May 15, 2020 - 12:46 am
Houseparty, the face-to-face social video app, is bringing a star-studded lineup of performances, workouts and cooking lessons to its users, including appearances by Katy Perry, John Legend, Snoop Dogg, Alicia Keys and more than 40 other celebrities. The event, "In The House," will take place over the course of three days, beginning this weekend on Friday, May 15 and running through Sunday, May 17.
Per Rolling Stone, the event's programming will see a live performance of Perry's unreleased track "Daisies," slated to be released on Friday, May 15, in addition to sets by Legend, Chvrches and others. The program will also feature special cooking lessons on unique recipes provided by Snoop Dogg, 2 Chainz and Zooey Deschanel. Alicia Keys will also host a karaoke session and lead a 30 minute at-home workout. The full lineup and event schedule are available here.
Read More: How To Use Music Techniques To Prepare Healthy Food
The three-day event will allow those who tune in to enjoy free performances from the comfort of their homes, and they'll be able to chat and interact with friends via the app all in real time. In a statement to Variety discussing the program, Houseparty CEO and co-founder Sima Sistani said "We are bringing back appointment viewing… to capture that feeling of sitting on the couch for that special show with your family or friends on a Friday night."
Houseparty is available to download for free on iOS and Android devices, as well as online where users can tune in to stream the live event. Each segment will air again 12 hours following its original stream for those who may have missed the original broadcasts.