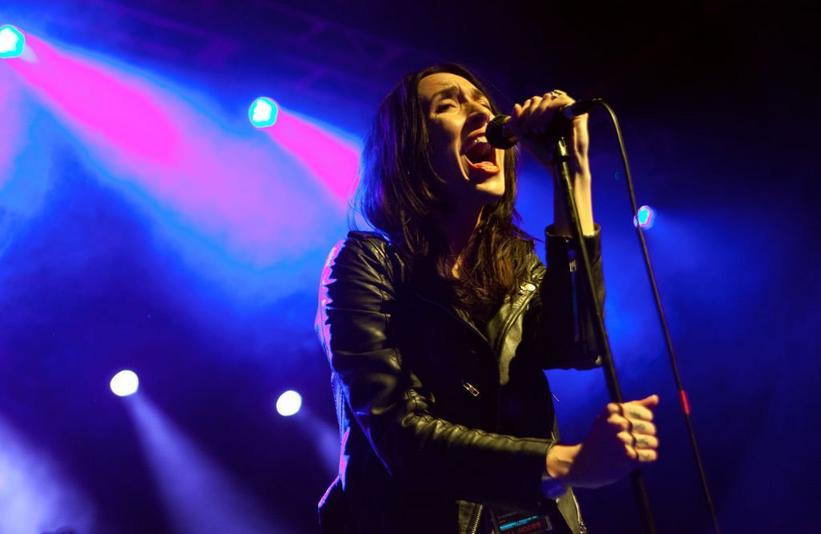 Photo by Jeff Hahne/Getty Images
news
Hardcore & Metal Compilation 'Riffs for Reproductive Justice' To Raise Money For Abortion Access
Organized by music writer and activist Kim Kelly, Riffs is available for purchase on Bandcamp for $5 and features names like Hether Fortune, Closet Witch, Vile Creature, Sunrot, Dawn Ray'd and Racetraitor
GRAMMYs
/
Jul 3, 2019 - 10:18 pm
Multiple hardcore, metal and punk acts have contributed to a new charity complilation album, Riffs For Reproductive Justice, a 33-track LP meant to benefit the National Network of Abortion Funds and the Yellowhammer Fund.
Organized by music writer and activist Kim Kelly, Riffs is available for purchase on Bandcamp for $5 and features names like Hether Fortune, Closet Witch, Vile Creature, Sunrot, Dawn Ray'd and Racetraitor.
A mission statement for the compilation reads, "A theocratic fascist regime is working overtime to control the bodies of those who have uteruses, to force us into unwanted pregnancies, to wrest away our human rights. We cannot stand by and let this happen. All of us—people of every gender, with every kind of body—need to fight back against this horrifying attack on bodily autonomy, by any means necessary."
It continues, "There are so many other brave individuals and groups who have been putting in work around this issue for decades, and my hope here is to raise a significant amount of funds from within the metal, punk, and overall music fan communities to allow them to continue that necessary work."
The album comes at a time when multiple states—Georgia, Missouri, Alabama, and Ohio in particular—have introduced bills that heavily restrict—or outright ban—access to abortion.
To purchase your copy of Riffs For Reproductive Justice, click here.
Fiona Apple Pledges Two Years Of "Criminal" Royalties To Immigrant Resource Fund