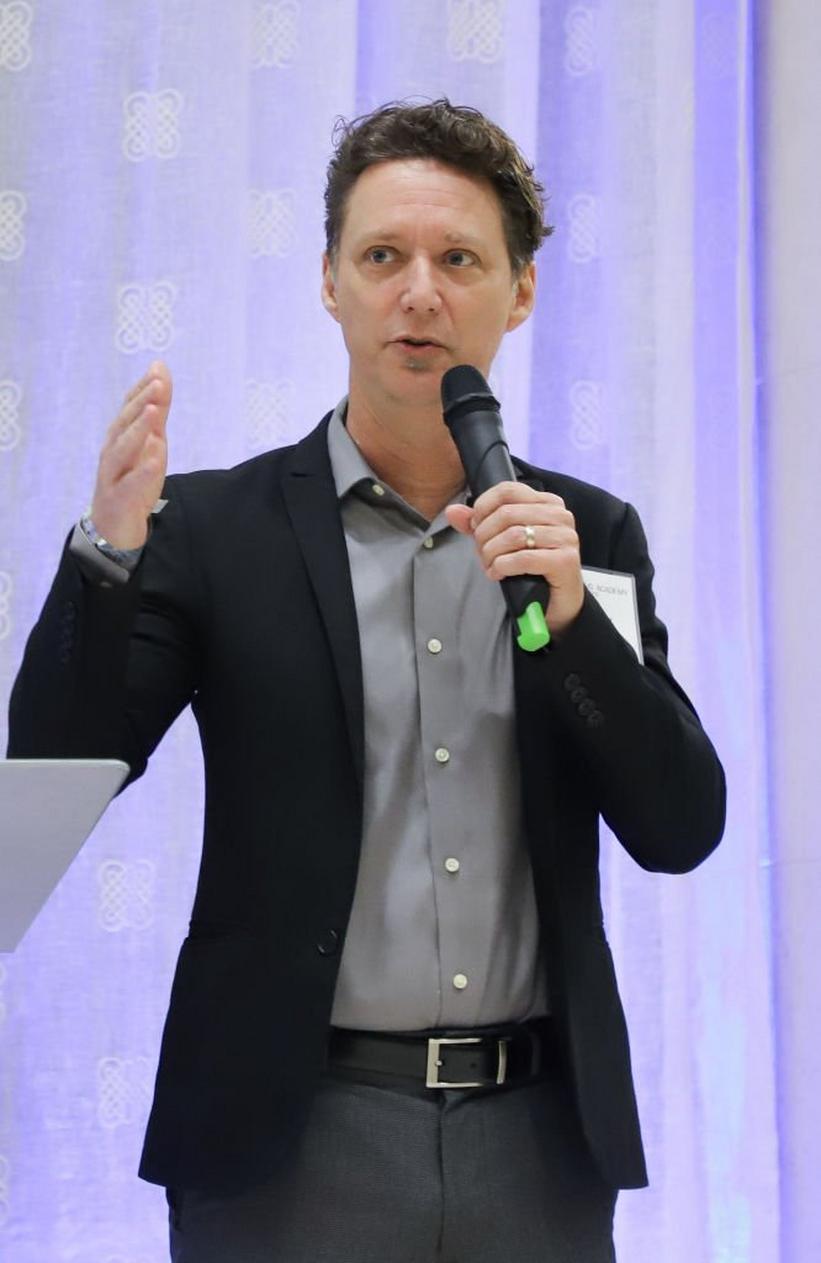 Photo by John Parra/WireImage
news
Doug Emery: Music Creators Have A Unique Opportunity In Polarized Times
In a brand-new open letter series, the Recording Academy asks membership to reflect on their their career journey, the current state of the music industry, what we can do to collectively and positively move forward in the current social climate
In a brand-new editorial series, the Recording Academy has asked its membership to reflect on their their career journey, the current state of the music industry and what we can do to collectively and positively move forward in the current social climate. Below, producer and Florida chapter member Doug Emery shares his open letter with GRAMMY.com readers.
We live in a time of dissonance. A time where we are pushed into corners, which makes it harder to hear the person on the other side. A time where the color of your skin, the language you speak, the person you love or the beliefs you may hold can make others at best uncomfortable or at worst fearful. Out of that fear, people react in ways that, in an otherwise peaceful and thoughtful moment, we would have never considered. Because of the democracy of the internet, we feel justified in our lack of restraint and compassion. Some of this, of course is nothing new, but we have allowed the bully pulpit and social media to fan the flames of this false narrative of "the other"—to the point where we leave no space for different points of view or cultural perspectives. Even in our organization, The Recording Academy, where passions run deep and, in an effort to be an agent of change and progress, we sometimes act as if we are of one monolithic thought. In reality, we are a reflection of an industry that is made up of a tremendous amount of diversity as a by-product of the many genres of music that make up our membership.
We have a unique opportunity, however—because of the harmony of music. Not in the poetic sense that may invoke, but in a real way. We can take what happens in our creative sessions and bring that out into the world outside of the studio. We have the ability to peacefully listen to someone coming from a completely different perspective, and even when we stand up for what we feel is important, it's in an effort to make the whole so much better than the individual parts. I know this is starting to sound a bit ethereal and utopian, but I mean it in a very practical way.
I recently found myself in a session with a client who is a local journalist and part-time songwriter and who happens to be Black. While working on his track, we ended up in a very enlightening conversation about his experience as a Black man where he talked about his experience with red-lining and being stopped in his own neighborhood. I was able to ask questions not only about his experience in the past, but also how he sees the Black community today. While we were talking, all I could think was that if we were having this conversation on social media, the potential amount of vitriol spewed from those feeling the need to respond would have turned this conversation into something completely different.
Read More: Latin GRAMMY Nominee Leslie Grace: How The Pandemic Has Changed My Creative Process
I left the session thinking what an opportunity we have as creators. We end up in these intimate moments with people willing to be vulnerable with not only their art but also who they are as people and the journey that brought them to this moment. This vulnerability allows for deeper connections that I think are unique to the situations we often find ourselves in. This opportunity is a unique gift: music doesn't see the boundaries that exist in other realms. My client came to me not because of any cultural criteria but strictly due to my reputation as a music creator. When he called to work with me, he didn't ask my political views or who I sleep with at night. Instead, he listened to my previous work.
Now, to be clear, I am not strictly talking about some liberal agenda. As I stated earlier, the music industry is a very diverse place with many points of view. What I am suggesting is that we don't leave the skills we have learned as creators in the studio—we should take them with us out to the world. Not in an ethereal sort of way, but in a real-world, practical sense. We have interpersonal skills because of what we do. The process it requires when collaborating is a needed example to those outside of our industry more than ever. We don't work in an echo chamber of music when creating, so why should we live in an echo chamber of ideas outside of music? Take advantage of the opportunity of music.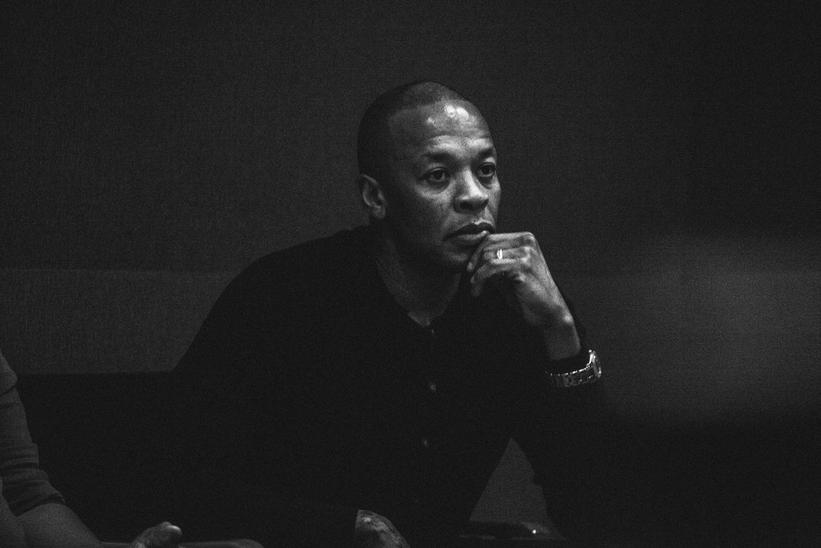 news
Dr. Dre To Be Honored At The 13th Annual Producers & Engineers Wing GRAMMY Week Celebration
Known as the official kickoff to GRAMMY Week, the signature event will pay tribute to the artistic achievements and innovations of Dre—one of the music industry's most groundbreaking producers of all time
GRAMMYs
/
Nov 1, 2019 - 10:00 am
Revolutionary producer and GRAMMY-winning rapper Dr. Dre and the music industry's most revered producers, engineers and artistic professionals will gather on Wednesday, Jan. 22 at the iconic Village studios in West Los Angeles for the Recording Academy's 13th annual Producers & Engineers Wing GRAMMY Week celebration.
Known as the official kickoff to GRAMMY Week, the signature event will pay tribute to the artistic achievements and innovations of Dre—one of the music industry's most groundbreaking producers of all time.
"Dr. Dre is an influential force in music," said Deborah Dugan, President/CEO of the Recording Academy. "Dre breaks boundaries and inspires music creators across every genre. His evolution as a producer solidifies him as a leader of the pack within our industry, and we watch in amazement as he continues to shape the future of music."
In addition to celebrating Dre's legacy, the event will also salute the overall industry influence of the Producers & Engineers Wing's more than 6,400 professional members and their commitment to creativity and technical prowess in the field of recording. Year-round, the Producers & Engineers Wing continues to advocate for excellence and best practices in sound recording, audio technologies, and education in the recording arts, along with proper crediting, recognition and rights for music creators.
GRAMMY Week culminates with the 62nd Annual GRAMMY Awards on Sunday, Jan. 26, 2020, airing live on the CBS Television Network, at 8 p.m. ET/PT.
Behind The Record Celebrates Behind-The-Scenes Creators Of Your Favorite Album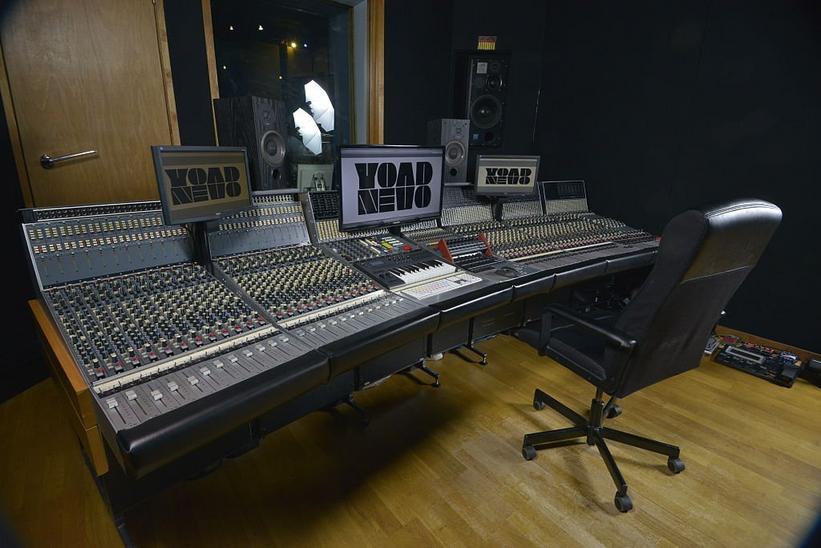 Mixing desk inside Nevo Sound Studios in London
Photo: Rob Monk/Future Music Magazine/Future via Getty Images
news
The Recording Academy's Producers & Engineers Wing Shares List Of Safety Measures For Studios Preparing To Reopen
The safety measures, which were compiled through interviews and conversations with recording studio owners, engineers and other professionals around the country, cover a range of concerns and precautions related to limiting the spread of the coronavirus
GRAMMYs
/
May 31, 2020 - 01:25 am
The Producers & Engineers Wing, a membership division of the Recording Academy that focuses on the technical and professional matters of the recording industry, has released a detailed list of potential safety measures for studio owners, engineers and other recording professionals looking to reopen their physical locations and recording studios.
The safety recommendations come as states across the country are beginning to reopen and physical business locations are starting to welcome customers through their doors once again after the coronavirus pandemic shut down many U.S. regions and severely shuttered the international live concert and events industry.
The safety measures, which were compiled through interviews and conversations with recording studio owners, engineers and other professionals around the country, cover a range of concerns and precautions related to limiting the spread of the coronavirus in a studio setting, including: social distancing in recording studios, complexes and rooms; protective gear, like face coverings and disposable gloves; limitations to studio access, control rooms and/or performance spaces for personnel and visitors; routine cleaning and disinfections of frequently touched surfaces, such as workstations, and commonly used and shared equipment, like microphones; and more.
Read: Recording Academy And MusiCares Establish COVID-19 Relief Fund
In a letter accompanying the list of safety measures, Maureen Droney, Sr. Managing Director for the Producers & Engineers Wing, addressed the ongoing challenges and effects the recording industry faces as a result of the COVID-19 pandemic.
"The Producers & Engineers Wing, like its membership, is resilient," she wrote in the intro letter. "The Wing has been a resource for the recording community for nearly 20 years, and will continue its work with you long after this crisis has passed. We hope this information is helpful, and wish you and your loved ones good health and safety as we navigate this crisis.
"Knowledge about the COVID-19 pandemic is constantly evolving, and, as always, we are open to, and grateful for, comments and suggestions from others in our recording community, so please feel free to contact us at pe.wing@recordingacademy.com."
The letter also recommends those looking to reopen their studios and physical locations to regularly consult the guidance provided by national, state and local government agencies, including the guidance for businesses and employers from the Centers For Disease Control And Prevention (CDC).
David Messier, owner of Same Sky Productions, a recording studio in Austin, Texas, and Leslie Richter, a Nashville-based engineer, instigated this project, which also included thoughts and suggestions from Ivan Barias, Ann Mincieli, Michael Abbott and many others.
The list of potential safety measures, the names of the project's contributors and Maureen Droney's letter are available in full on the Recording Academy's website.
Learning In Quarantine: 5 Virtual Music Industry Conferences To Enhance Your Career