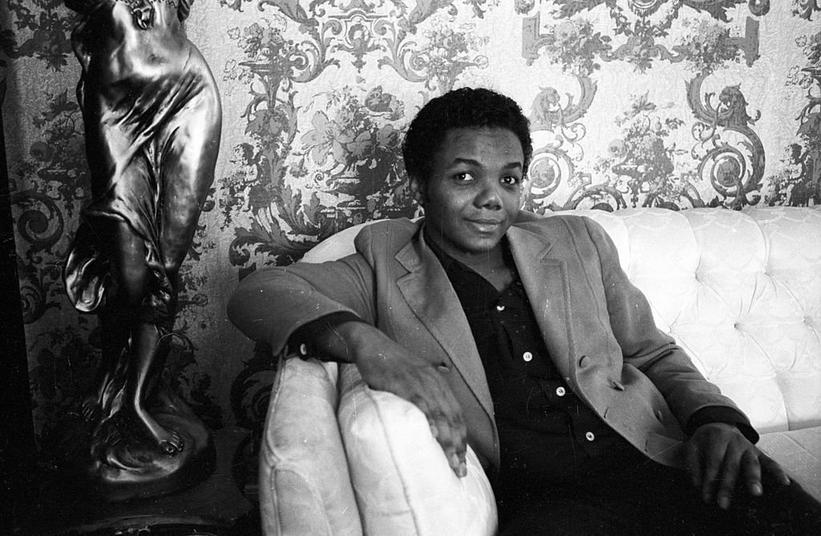 Lamont Dozier in 1969.
Photo: Michael Ochs Archives / Handout
list
Remembering Lamont Dozier: 6 Essential Tracks By The Prolific Motown Songwriter
Lamont Dozier helped define the sound of Motown, co-writing, arranging, and producing a string of classic hits with brothers Brian and Eddie Holland. He passed away on Aug. 8 at age 81. GRAMMY.com commemorates his legacy.
GRAMMYs
/
Aug 10, 2022 - 04:03 pm
Prolific singer-songwriter Lamont Dozier penned hits for the Marvelettes, the Supremes, <a href="Marvin Gaye">Marvin Gaye</a>, Martha and the Vandellas, the Four Tops, the Isley Brothers and many more over his decades-long career. Dozier helped define the signature sound of Motown Records — one which has been covered, sampled, interpolated and used in soundtracks for generations.
Through his musical collaboration with brothers Brian and Eddie Holland, Dozier co-wrote, arranged and produced a string of classic hits in the 1960s. Among his extensive canon are songs like "You Keep Me Hangin' On," "Heat Wave," "I Can't Help Myself," and "Nowhere to Run." Without Dozier's ability to craft catchy hooks and grooves, Motown may have never become the powerhouse label that changed the course of music history. 
Dozier's creative offerings inspired artists across many genres, so when his publicist announced news of his passing at the age of 81, social media was flooded with heartfelt tributes from notable collaborators and admirers of his work, including Brian Wilson, Mitch Hucknall of Simply Red, Paul Stanley of KISS, and singer-songwriter Carole King.

Diana Ross — who first met Dozier in the '60s when he co-wrote 10 No. 1 singles for the Supremes, including "Baby Love" and "Come See About Me" — paid tribute to the late songwriter on Twitter: "He will always be remembered through all the beautiful songs that he wrote for me and the Supremes, and so many other beautiful songs."
Motown Records founder Berry Gordy played a major role in getting Dozier's career off the ground. "Lamont was a brilliant arranger and producer who balanced the talents of the great Eddie and Brian Holland, helping to pull it all together," Gordy said in a statement. "H-D-H, as we called them, gave the Supremes not only their first No. 1 record, 'Where Did Our Love Go,' but they followed that with multiple No. 1s over the next three years. Unheard of…In the 1960s, their sound became synonymous with the 'Motown Sound.'"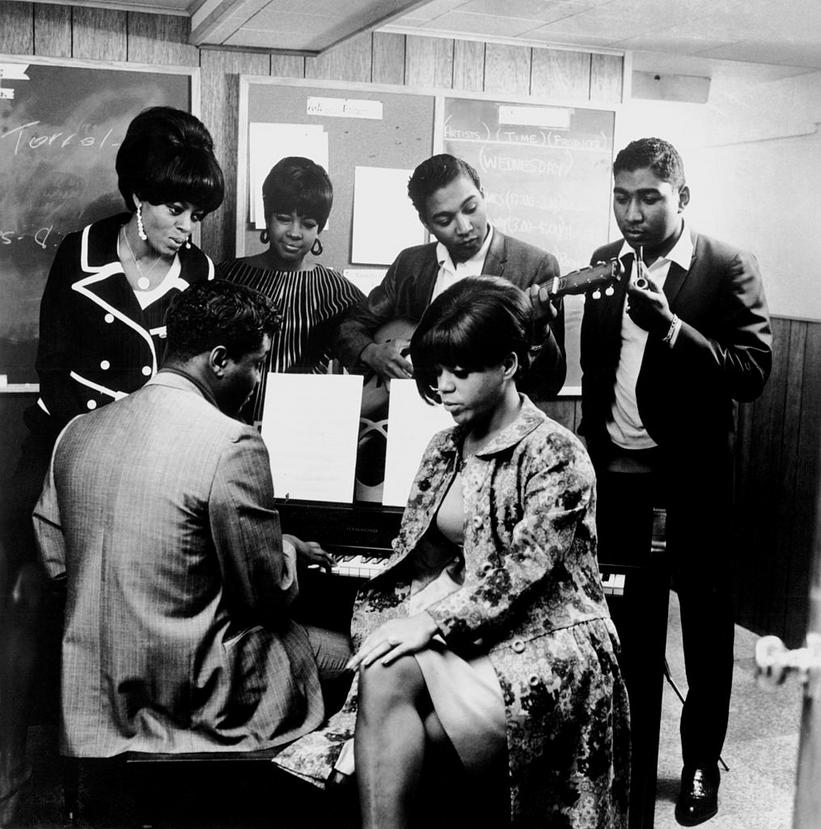 (L-R) Diana Ross, Lamont Dozier (at piano), Mary Wilson, Eddie Holland, Florence Ballard (seated) and Brian Holland in the Motown studio circa 1965. | Photo by Michael Ochs Archives/Getty Images
Dozier's journey to the top of the charts began in Detroit, where he was born and raised in the Black Bottom district. Raised by a single mother who worked hard to provide for him and his siblings, Dozier was a creative, ambitious kid and a bit of a romantic — he was known as "the love doctor" at his junior high where he sold love letters to classmates. He knew he wanted to make music, so he began writing songs as he figured out his next moves.
In high school, Dozier took a major step toward achieving his music dreams when his interracial doo-wop group, the Romeos, stumbled into a recording contract with a newly formed independent label. The group's single "Fine, Fine Baby" soon caught the attention of Atlantic Records, which bought the song from them. Dozier viewed the sale as a sign of good things to come and promptly dropped out of high school to devote all of his time to making music, much to the dismay of his mother. But the Romeos' success was short-lived — Dozier overplayed his hand during negotiations with Atlantic, abruptly ending the group's collaboration with the label. They disbanded shortly thereafter.  
 After the group split, Dozier set out to earn a living as a solo artist. In 1960, Dozier recorded his first solo project with Anna Records, a label co-founded by Gordy's sister Gwen. He recorded two tracks for the label, a midtempo ballad and a funky B-side called "Popeye." A young Marvin Gaye played drums on "Popeye," which became a regional hit before the label was forced to pull the record because of its references to the trademarked spinach-loving cartoon character.
When Gwen and her husband sold Anna Records to Motown and in 1962, Gordy came a-knockin.' After years of circling each other, Dozier agreed to join Motown as a songwriter/performer and partnered with songwriter Brian Holland to pen tracks for the Contours and the Marvelettes. They soon recruited Holland's brother Eddie, and each H-D-H member had a critical role: Eddie would be the lyricist; Dozier, the idea man who created the lyrical concepts, and Brian would write the music. 
According to the Songwriters Hall of Fame, H-D-H composed over 400 songs, 70 top 10 singles, and 40 No. 1 hits for Motown before leaving due to contract disputes in 1972. (The trio has since been inducted into the Songwriters Hall of Fame and the Rock and Roll Hall of Fame.)
Though the trio continued working together infrequently under a different moniker, Dozier's focus was on his burgeoning solo career, during which he released 12 albums. While he could not replicate H-D-H's success with his own pursuits, the hitmaker earned accolades for his solo efforts and other collaborations, including an Academy Award nomination and a GRAMMY win for his work on Phil Collins' 1988 song "Two Hearts." 
Alongside his creative pursuits, Dozier was heavily involved in music education throughout his career. The veteran songwriter helped develop the Pop Music Program at USC Thornton School of Music and worked closely with emerging young artists as the school's Artist-in-Residence. "I discovered that I draw a lot of energy and inspiration from working with students who love music and are hungry to learn the craft," he wrote in his 2019 memoir, How Sweet It Is. 
When he wasn't composing, teaching, or spending time with his family, Dozier held multiple leadership positions within the Recording Academy and left an indelible impression on those who crossed paths with him. "Lamont poured his heart and soul into his craft, shaping the sound of Motown and eternally influencing the art of songwriting," wrote Recording Academy CEO Harvey Mason Jr.  "We will remember his natural ability to pen legendary music that connected people across the world." 
"Lamont was a national treasure and wrote some of the most iconic songs of any generation. He was kind, humble and a leader in the Recording Academy family," adds Susan Stewart, Managing Director of the Songwriters & Composers Wing. "Most recently, he served as an Honorary Chair for the Songwriters & Composers Wing, a role that honored his love and respect for his fellow writers. He will be so deeply missed by all of us."
Over his six-decade career, Lamont Dozier helped craft a unique blend of R&B, gospel and pop music that not only defined the Motown Sound but took flight for artists beyond Motor City f. Here are some essential tracks produced, co-written and arranged by the prolific hitmaker.
"How Sweet It Is" - Marvin Gaye
Released in 1964, "How Sweet It Is (to be Loved by you)" was an instant hit for Marvin Gaye, who recorded the song in one take. The love song hit No. 6 on the singles charts and became Gaye's most successful song to date.
The single's success was bittersweet for Dozier, who had intended to record the song for his solo career. "Once Marvin had his hit with ['How Sweet It Is'], I accepted that an artist career just wasn't in the cards for me," Dozier wrote. "I still wanted it, but I was constantly bombarded with demand for more songs, and more productions for [Motown's] growing roster of artists."
After penning countless tracks for other artists, Dozier was eventually able to make his dream come true — he released a dozen solo albums throughout his career.
"Where Did Our Love Go?" - The Supremes
The Supremes' first No. 1 hit charted for 14 weeks, but without Dozier's persistence, the group may have never recorded it. H-D-H had originally penned the track for the Marvelettes, who rejected it, which led Dozier to bring it to Diana Ross and The Supremes, who were also not fans of the sound.
The songwriter was caught between a rock and a hard place: if he couldn't sell the single, the label would make H-D-H absorb the production costs, so giving up was not an option. Luckily for H-D-H,  the Supremes had yet to score a hit single, so they were in no position to pass on the song. Thanks to Dozier's tenacity and Berry Gordy's stamp of approval, the trio gave in and agreed to release the star-making hit that would launch them into the mainstream.
"You Keep Me Hangin' On" - The Supremes
A sound effect from a radio news bulletin inspired the attention-grabbing foundation of this hit song. "I remembered that staccato effect that preceded the news," Dozier wrote. So he employed a guitarist to recreate the news alert on the track. "I thought that would be a cool way for us to sonically say, 'Hey, pay attention.'" And the world did.
The song topped the charts and inspired new iterations from artists across various genres and generations including Vanilla Fudge, Kim Wilde, Rod Stewart and Reba McEntire.
"I think that's probably one of my favorite songs in our catalog because of the way it has continued to resonate with different people through different versions for different generations over all these years," Dozier wrote.
"Baby I Need Your Loving" - The Four Tops 
What came first: the music or the lyrics? In the case of "Baby, I Need Your Loving," the music came three years before the lyrics.
Dozier and Brian Holland arranged and composed the music for this hit song during a three-hour creative session, but Dozier wouldn't crack the lyrical concept until a year later when the muse deposited a couple of lines into his creative bank: "Baby, I need your love. Got to have all your love." The two iconic lines helped introduce the Four Tops to a wider audience, garnering them their first Top 20 hit. (The song peaked at No. 11.)
"Stop! In the Name of Love" - The Supremes
This classic track was inspired by an argument that Dozier had with a woman he was seeing. "I was trying to defuse the argument, and it came out, 'Stop in the name of love,'" Dozier told Rolling Stone.
"I was trying to be facetious, but the girl didn't think it was that funny. But then I thought about it, and there was a cash register ringing. The next day I brought it into the guys, and Brian was playing this thing that seemed to fit it, and we had it right off the bat."
"Two Hearts" - Phil Collins
"Phil Collins and I became friends and admirers of one another from the first time we met," Dozier wrote. The songwriting vet partnered with the drummer-turned-solo superstar to produce this track for the 1988 motion picture "Buster," which earned the duo a GRAMMY Award, a Golden Globe, and an Academy Award nomination.
This wasn't the first collaboration between Collins and Dozier — the duo had worked on tracks for Eric Clapton's "August" — and it wouldn't be the last. Both Collins and Clapton made guest appearances on Dozier's "Inside Seduction" album. 
Celebrating Olivia Newton-John, "A Beloved Artist And An Inspiration To Many"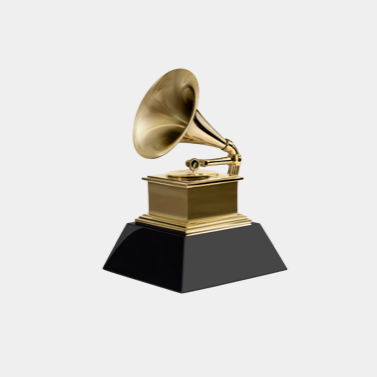 Get notified of exciting GRAMMY Award news and upcoming events!
Be the first to find out about GRAMMY nominees, winners, important news, and events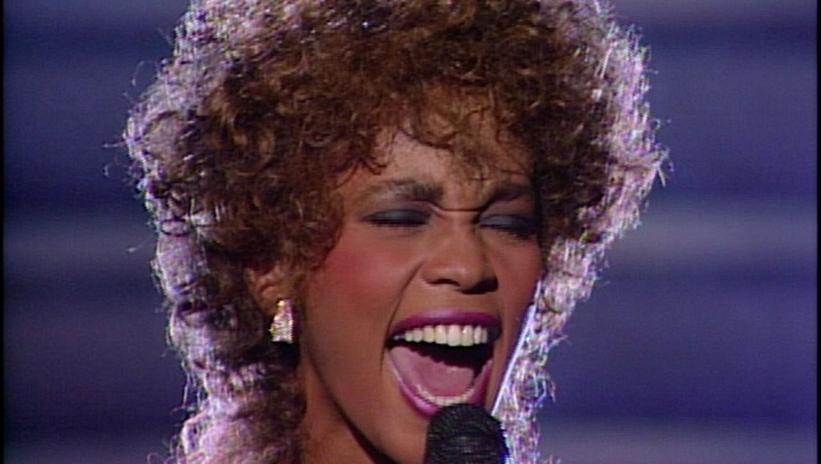 Whitney Houston, 29th GRAMMY Awards
news
Apple Music Exclusive: Watch Classic GRAMMY Performances
The Recording Academy teams with Apple Music to offer historical GRAMMY performances by Miles Davis, Marvin Gaye, Whitney Houston, Shania Twain, Kendrick Lamar, and more
GRAMMYs
/
Nov 24, 2017 - 07:00 pm
To celebrate the GRAMMY Awards' 60th anniversary and the show's return to New York for the first time in 15 years, the Recording Academy and Apple Music are bringing fans a special video collection of exclusive GRAMMY performances and playlists that represent the illustrious history of Music's Biggest Night.
Available exclusively via Apple Music in a dedicated GRAMMYs section, the celebratory collection features 60-plus memorable performances specifically curated across six genres: pop, rap, country, rock, R&B, and jazz.
The artist performances featured in the collection include Marvin Gaye, "Sexual Healing" (25th GRAMMY Awards, 1983); Whitney Houston, "Greatest Love Of All" (29th GRAMMY Awards, 1987); Run DMC, "Tougher Than Leather" (30th GRAMMY Awards, 1988); Miles Davis, "Hannibal" (32nd GRAMMY Awards, 1990); Shania Twain, "Man, I Feel Like A Woman" (41st GRAMMY Awards, 1999); Dixie Chicks, "Landslide" (45th GRAMMY Awards, 2003); Bruno Mars and Sting, "Locked Out Of Heaven" and "Walking On The Moon" (55th GRAMMY Awards, 2013); and Kendrick Lamar, "The Blacker The Berry" (58th GRAMMY Awards, 2016).
The 60th GRAMMY Awards will take place at New York City's Madison Square Garden on Sunday, Jan. 28, 2018. The telecast will be broadcast live on CBS at 7:30–11 p.m. ET/4:30–8 p.m. PT.

Carrie Underwood, John Legend To Host "GRAMMYs Greatest Stories"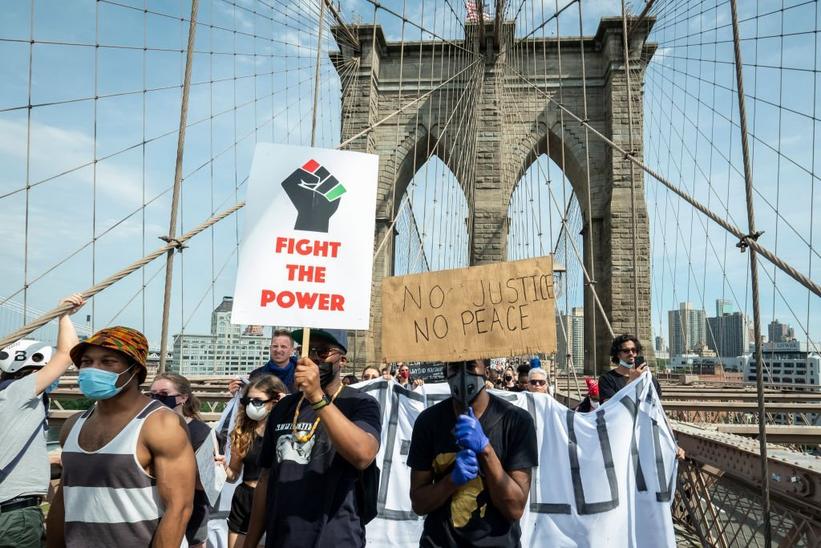 Photo: Ira L. Black/Corbis via Getty Images
news
Fight The Power: 11 Powerful Protest Songs Advocating For Racial Justice
From Childish Gambino's "This Is America" to James Brown's "Say It Loud," these racial justice protest anthems demonstrate the ongoing—and still deeply relevant—sound of activism
GRAMMYs
/
Jun 19, 2020 - 08:00 pm
From the Edmund Pettus Bridge in Selma to the streets of Ferguson, activism certainly has a sound. Whether it's the slow hum of Pete Seeger's "We Shall Overcome" or the energetic repetition of YG's "FTP," when the chants of freedom slow, we often hear an emotional outcry about political issues through music. The current state of unrest in the United States surrounding the violent treatment of Black people and people of color at the hands of police has caused a resurgence of music addressing the current state of affairs directly in lyrics and tone.
As we celebrate Juneteenth (not to mention Black Music Month), a date that signifies liberation for African American people as Gordon Granger announced in Galveston, TX that the enslaved people there were free in 1865, we have to recognize the importance of music when it comes to freedom, protest, survival and celebration in Black culture.
Music has always been deeply rooted in African culture. It only continued after men and women were captured and enslaved in the U.S through the Middle Passage. For slaves, it was a form of communication and later became so much more. That tradition of music has continued over centuries as each new movement—specifically involving the fight for self-love, equality, and fair treatment for Black Americans—creates its own soundtrack.
2020 will see its own host of songs that highlight the times, from Meek Mill's "The Otherside of America" to H.E.R.'s "I Can't Breathe," which she recently premiered in her performance for IHeartRadio's Living Room Concert Series. But before this moment, there were a few of the songs that have been at the center of protest, revolution, and radical political change over the years.
Being proud to be Black was almost a foreign concept commercially during this time and James Brown took the lead on empowering Black people all across the world. "Say it loud, I'm Black and I'm proud," became an affirmation recited far and wide specifically in such a turbulent year as 1968. This was at the height of the Civil Rights movement and the same year Dr. Martin Luther King, Jr. was assassinated.
"Comment #1," Gil Scott-Heron (1970)
A poem featured on his debut album Small Talk at 125th and Lenox, Heron was challenging the white left-wing student movement. In his estimation, there was no common ground based on what Black people had endured for centuries that college-educated students from the suburbs would understand. The song was later sampled by Kanye West in "Lost In The World" featuring Bon Iver.
"What's Going On," Marvin Gaye (1971)
Based on the real-life experience of Gaye's brother who returned from Vietnam with a much different outlook on life, this song asked what was happening in America. This was a turbulent time where Black soldiers were not receiving the same benefits as their white GI counterparts when returning home from the same fight. And much like Scott-Heron, Gaye was exploring the hippie era clash that, to many Black people, didn't have a real grasp on poverty and systematic racism plaguing the community.
"Fk Tha Police," N.W.A. (1988)
A song met with much discourse including the arrest of N.W.A. members in Detroit during a 1989 tour stop. The group was apprehended following their show after being told by the DPD not to play the song in their set. Unfortunately, not much has changed and streams have skyrocketed amidst global protests for George Floyd and Breonna Taylor more than 20 years later
"Fight The Power," Public Enemy (1989)
The song originally appeared in Spike Lee's "Do The Right" thing, which explored racial tension in a Brooklyn neighborhood and would become Public Enemy's most popular song to date. Later released on their album Fear of a Black Planet, the song was received with high acclaim including a GRAMMY nomination for Best Rap Performance.
"Changes," 2Pac featuring Talent (1998)
2Pac was seen as both an activist and a young man wise beyond his years, though his career was also marred by controversy and rap beefs. Songs like "Changes" are more representative of the former. Here, Pac was chronicling the fact that things have been the same in Black communities over the years. When listening back, you can hear how poignant his words were over 20 years later.
The Oscar-winning song from the original motion picture soundtrack to "Selma" directed by Ava Duvernay came at the epicenter of the country's most recent unrest. Two years after the death of Trayvon Martin, the song was the perfect bridge from the Civil Rights movement of the '60s depicted in the film into today's current fight for equality.
To Pimp a Butterfly, Lamar's sophomore release, was a sharp contrast to the cinematic good kid, m.A.A.d. City but yielded the freedom song of a generation. Crowds at protests and university auditoriums across the country erupted into the song's potent lyrics, "But if God got us then we gon be alright!" The GRAMMY-winning song became the unofficial anthem to the Black Lives Matter movement after the deaths of Michael Brown in Ferguson, Mich., and Sandra Bland in Waller County, TX at the hands of police.
"F.U.B.U.," Solange (2016)
A nod to the 90s hip hop apparel company, the acronym stands for For Us, By Us. The song appeared on her third studio album A Seat at the Table, her most critically acclaimed and political album to date. Both the song and album highlight Black entrepreneurship, culture, and trauma.
"Freedom," Beyoncé ft. Kendrick Lamar (2016)
This hard-hitting track samples "Let Me Try" by Frank Tirado and comes as a reprieve in the album sequencing but packs a powerful message. The ending also features audio from Jay-Z's grandmother Hattie White. At her 90th birthday party she explains, "I was served lemons, but I made lemonade"—apropos in the discussion of the American Black experience.
Accompanied by a captivating visual directed by Hiro Murai that paired dancing with African influence, and violent yet thought-provoking imagery, Gambino's effort made everyone pay attention. The song garnered the multi-disciplined artist a GRAMMY for "Song Of The Year," and his first No. 1 single while leaving both critics and fans alike in deep conversations about its political symbolism.
Torae Talks Fighting For Change & Overhauling The Music Industry's Business Model
news
Education Watch: IMNF Expands
GRAMMYs
/
Dec 3, 2014 - 04:22 am
New York-based institution adds music meditation studio
GRAMMY.com
Laurel Fishman
The Bronx, N.Y.-based Institute for Music and Neurologic Function has expanded its space, adding dedicated areas for a neuroscience lab, pediatric treatment center, extended library, music meditation studio, video archiving lab, and more. The IMNF is a nonprofit organization providing residential, home and community-based long-term care for chronically ill and disabled adults throughout the New York metropolitan area. Earlier this year IMNF partnered with the Weill Music Institute at Carnegie Hall to offer groundbreaking musical experiences in the Musical Connections program, pairing the IMNF's internationally recognized music therapy pioneers with Weill's top musicians. Musical Connections provides diverse musical experiences in senior centers, shelters, and correctional facilities in New York for people who might otherwise be deprived of the benefits of musical interaction.

The John F. Kennedy Center for the Performing Arts recently launched ArtsEdge, a new national website dedicated to K–12 arts education, with a concert by They Might Be Giants. The site features sections for lessons, activities and projects, and resources for arts-active parents, families and communities, as well as a media library with audio stories, performance clips and games. In recent years, They Might Be Giants has participated in educational projects for children, and the group won a GRAMMY for Best Musical Album For Children for Here Come The 123s in 2008.
The Country Music Association is donating all net proceeds from the 2010 CMA Music Festival to support music education and flood recovery in Metro Nashville. The festival took place in June and aired Sept. 1, raising more than $2.9 million. The proceeds will be split evenly between CMA's Keep the Music Playing initiative and the Community Foundation of Middle Tennessee, which provides grants to support flood victims. The Keep the Music Playing initiative has now donated more than $4.7 million to support music education in Nashville public schools, with prior proceeds used to build music labs and to purchase nearly 4,000 instruments for Metro Nashville public schools through a partnership with the Nashville Alliance for Public Education. The total also includes an annual endowment for the Country Music Hall of Fame and Museum's Words & Music program, which assists language arts and music teachers with classroom instruction in songwriting basics.
In related news, on Oct. 13 the NAMM Foundation's Wanna Play Fund announced a donation of $10,000 to Nashville's W.O. Smith Music School, which provides quality music instruction to children from low-income families. At a press conference to announce the donation, former Arkansas governor and Fox News talk show host Mike Huckabee and country singer/songwriter Aaron Tippin also announced a new recording project to benefit music education. I Wanna Play!: An Album To Put Musical Instruments Into The Hands Of Every Child In America features performances by Huckabee, George Jones, Ronnie Milsap, Neil Sedaka and Tippin, and students from W.O. Smith School singing on the title track. Since 1984 the W.O. Smith Music School has provided musical instruction via a 200-member volunteer faculty of local studio musicians, symphony players, college professors, public school teachers, church musicians, private teachers, and university students. Each year, the school serves more than 600 students ages 6–18.
Also in Nashville, instrument manufacturer KHS America donated $23,500 worth of musical instruments to the Nashville Symphony in September, completing the replacement of the symphony's lost Instrument Petting Zoo, which was destroyed in last May's flooding of Schermerhorn Symphony Center. With its original number of 50 instruments now fully restored, the Instrument Petting Zoo will continue as a key component of the symphony's music education programs.
MENC: The National Association for Music Education has released a new series of Why Music? radio public service announcements, featuring top artists discussing the value of music education. Those added to the existing roster of more than 40 participating artists include the Backstreet Boys, Pat Benatar, Harry Connick Jr., and Anika Noni Rose, who talk about their personal experiences with music in school and/or the importance of music education.
On Sept. 29 the California Alliance For Arts Education along with the Music Center — Performing Arts Center of Los Angeles County presented Education, Creativity And California's Future, a forum on arts education taking place in Los Angeles. Actors Jack Black, Ben McKenzie and Malcolm Jamal Warner and recording artist Taylor Dayne joined two candidates for state superintendent of public instruction, Larry Aceves and Tom Torlakson. Laurie Schell, executive director of the California Alliance for Arts Education, commented, "This forum was a great opportunity to shine a spotlight, literally, on the role arts education plays in developing well-rounded, creative individuals who can become actors and musicians, but who more often become engineers, teachers, parents, Internet entrepreneurs, or business leaders." Recording Academy Los Angeles Chapter Trustee Lamont Dozier added, "We all know that if you help nurture a passion for the arts in kids it'll keep them off the street and give them something to dream about and reach for."
(Laurel Fishman is a writer and editor specializing in entertainment media. She reports regularly for GRAMMY.com and GRAMMY magazine, and she is an advocate for the benefits of music making, music listening, music education, music therapy and music-and-the-brain research.)

news
The Week In Music: March Madness
A field of 64 bands set to vie for ESPN's best rock band crown
GRAMMYs
/
Dec 3, 2014 - 05:06 am
March Madness is here, that captivating time of year when 68 teams set out on the Road to the Final Four in their quest for NCAA men's college basketball supremacy. This year's tournament is scheduled to get underway March 17, with brackets to be announced March 13. However, those wishing to take part in some early madness with a side of musical fun can get a head start with ESPN's Herd Rock Band Bracket, a 64-artist field devised by radio host Colin Cowherd to crown the best rock band. Formal ESPN analysis is still pending, but we'll chime in with a few first-round matchups to keep an eye on. Teen spirit and Kurt Cobain will face off against the head games of Mick Jones when Nirvana and Foreigner clash in the West: Seattle Region. It will be all pinball wizardry and anarchy when the Who and the Sex Pistols battle it out in the East: New York Region. Metal will look to bring the heat against '60s psychedelia as Metallica takes on Jefferson Airplane in the Midwest: Cleveland Region. And shred guitar prowess will duel angst-ridden prog rock as Van Halen and Tool duke it out in the Far East: London region. Upset alert: Though arguably a mismatch on paper, can Scott Stapp and the No. 16-seeded upstart Creed deliver a knockout blow to the Fab Four, the No. 1-seeded Beatles, in the Far East: London region? Fill out your brackets here. Rock's March Madness survivor will be crowned later this month.

The man who went against all odds, fronted Genesis and brought us pop gems such as "Sussudio" is calling it a career. Following an onslaught of speculation on the reasons behind his retirement, Phil Collins surfaced this week to clear the air with "breaking news" on his website. "I'm not stopping because of dodgy reviews or bad treatment in the press," said Collins. "I am stopping so I can be a full-time father to my two young sons on a daily basis." Collins did take the press to task for painting him as "a tormented weirdo…who feels very sorry for himself, and is retiring hurt because of the bad press over the years." An eight-time GRAMMY winner, Collins assured that his retirement decision was a no "straitjacket" required proposition.

If you're a musician with an appetite for rock-solid financial planning from someone who has been there, done that, you're in luck. Former Guns N' Roses bassist Duff McKagan is launching Meridian Rock, a wealth management firm designed to educate musicians about their finances. While McKagan made a name for himself in GNR and the GRAMMY-winning rock band Velvet Revolver, he now fronts his own project, Loaded, and is fully loaded when it comes to financial credibility. After making millions with Axl, Slash and friends, in the '90s McKagan took basic finance courses at Santa Monica Community College in Southern California, and later earned a degree in finance at Seattle University. What type of clients does he think his firm can help? All are welcome, especially those musicians who may be timid. "If they're anything like me when I was 30, they're too embarrassed to ask," said McKagan. "I didn't know what a stock was [or] what a bond was."

With possibly one too many guys trying to touch her junk, Ke$ha has launched a safe-sex campaign. You may file it under just say no way, but the party animal/cannibal has issued 10,000 Ke$ha condoms with her face on them, which will be fired from a canon into the audience at her live shows (fortunately, there's nothing symbolic about that method of distribution). With Ke$ha condoms and a bottle of jack, we should be ready to go until the police shut us down, down.

When's the last time you took a ride down the western country line on a train? Better yet, when's the last time you took that ride with three indie bands? This April, GRAMMY nominees Mumford & Sons will embark on a six-stop tour with Edward Sharpe And The Magnetic Zeros and Old Crow Medicine Show. Titled The Railroad Revival Tour, these three bands will take a ride on a 1,500-foot long train featuring 15 vintage railcars pulled by two locomotives and are set to travel more than 2,000 miles across five states. The tour kicks off April 21 in Oakland, Calif., with stops in San Pedro, Calif., (April 22), Chandler, Ariz., (April 23), Marfa, Texas, (April 24), Austin, Texas, (April 26), and New Orleans (April 27). Could the railcar be the new tour bus? With gas prices these days, we're not sure if that'd be less or more costly.

While Lady Gaga was born this way, up-and-coming artist Maria Aragon was just born…10 years ago. After uploading a video of her cover of Gaga's "Born This Way" to YouTube, Aragon was invited onstage to perform a duet with the Lead Monster herself during a March 3 concert in Toronto. "Maria represents what this song is all about," said Gaga before leading into the song. "It's all about the next generation and the future and no more divisiveness, only unity." Let's hope this is a story that inspires future generations of Little Monsters. Don't be a drag, just be a queen.
Lady Gaga's "Born This Way" is No. 1 on the Billboard Hot 100 and Jennifer Lopez's "On The Floor" (featuring Pitbull) is atop the iTunes singles chart.

Any news we've missed? Comment below.

For the latest GRAMMY news, visit us on Facebook, Twitter and YouTube.

Last Week In Music