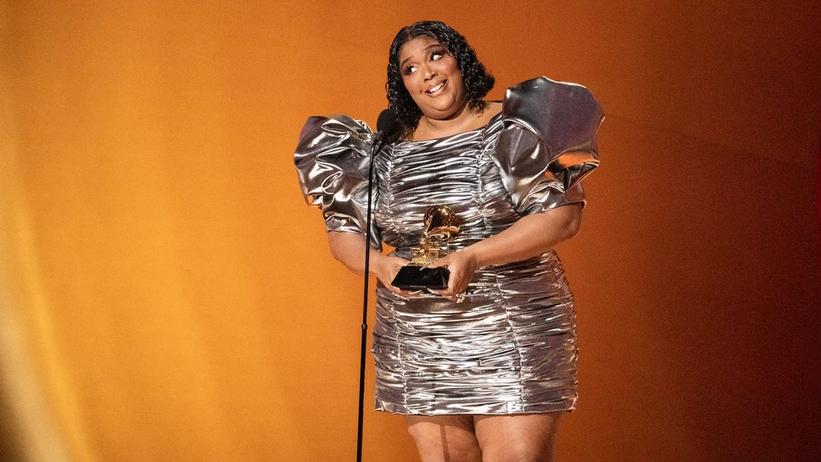 Lizzo
Photo: Timothy Norris / Stringer / Getty Images
news
Lizzo, Beyoncé, Bad Bunny and More Celebrate 2023 GRAMMYs Wins on Social Media
Following the 2023 GRAMMYs, artists including Lizzo, Beyoncé, Kim Petras, reacted and shared award-winning moments from Music's Biggest Night on social media.
GRAMMYs
/
Feb 6, 2023 - 07:50 pm
Following the 2023 GRAMMYs, artists including Lizzo, Beyoncé, Kim Petras, and more shared award-winning moments from Music's Biggest Night with the fans that made their careers possible.
Catch up on the 2023 GRAMMY Awards atlive.GRAMMY.com, where you can watch all of the 2023 GRAMMYs highlights in one place, including GRAMMY performances, acceptance speeches, the GRAMMY Live red carpet special, the full Premiere Ceremony livestream, behind-the-scenes backstage moments, and much, much more.
Lizzo
Lizzo honors the legends that came before her ground-breaking 'Special' GRAMMY win for Album of the Year.
Viola Davis
Viola Davis makes her younger-self proud with her EGOT-making GRAMMY win.
Kim Petras
Kim Petras makes GRAMMY history with an important first, winning Best Pop Duo/Group Performance for 'Unholy' with Sam Smith.
Bad Bunny
Bad Bunny shares thanks and appreciation for his 2023 GRAMMY wins with fans.
Samara Joy
First-time GRAMMY-winner Samara Joy celebrates tearfully with her fans live on Instagram.
Beyoncé
Queen Beyoncé poses with her 2023 GRAMMY wins that make her the most GRAMMY-winning artist of all time.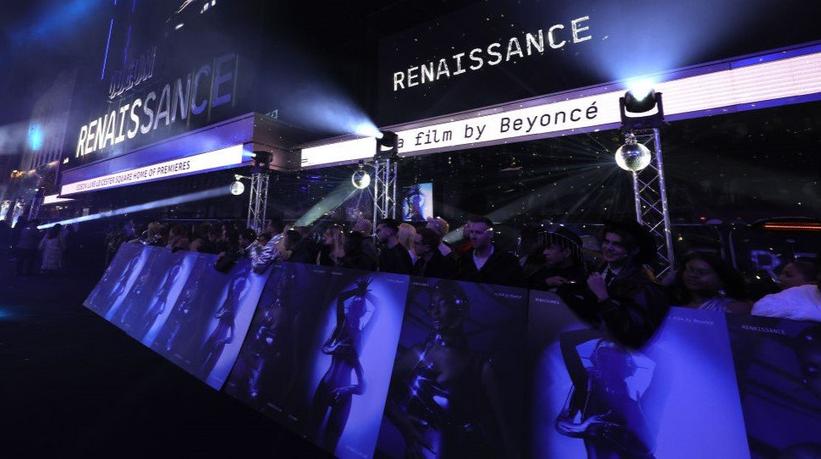 Outside the London premiere of 'Renaissance: A Film By Beyoncé'
Photo: Kevin Mazur/WireImage for Parkwood
list
6 Takeaways From 'Renaissance: A Film By Beyoncé'
A celebration of Beyoncé's 2022, multi-GRAMMY-award winning record, the 'Renaissance' documentary grossed $21 million in its first weekend in theaters and offers an in-depth look at one of this year's hottest tours.
GRAMMYs
/
Dec 4, 2023 - 06:51 pm
If there's one thing that's clear in Beyoncé's new concert documentary — the referentially titled Renaissance: A Film By Beyoncé — it's that the singer works very, very hard. 
Released in theaters on Dec. 1, the almost three-hour-long film follows the native Houstonian on the road this past summer, giving viewers an inside look at both the actual show and what's going on inside Beyoncé's head at any given time. (Spoiler alert: A lot!) 
The latest in a string of concert films released in theaters in recent months, Renaissance was filmed at several dates along the 56-date sold out tour. The all-stadium Renaissance tour ran from May to October of this year and traversed much of Europe and North America. 
A celebration of Beyoncé's 2022, multi-GRAMMY-award winning record, the Renaissance movie grossed $21 million its first weekend in theaters. Here are six things we took away from watching Renaissance: A Film By Beyoncé.
Renaissance Required A Ton Of Manpower & Steel
A few songs into the documentary, Beyoncé relaying her intentions for the film. She wants everyone to see the tour, of course, but she also really wants people to know about just how much went into even getting the tour off the ground. "The beauty is in the process," she said, showing off a massive binder full of different iterations of what the tour's stage could have looked like. 
The actual process of building the show from inception to launch, she said, took about four years. The Renaissance tour also required countless man hours, and not just by her team. The multi-continent tour required stagehands to build the massive screen every night, an army of hair braiders, costumers, makeup artists, dancers, caterers, and drivers. 
Renaissance required multiple teams: One for the current show, and two other advance teams working ahead to build one of two additional stages at a stadium down the line. All told, there were 160 vehicles on tour, from semi trucks to buses. And while that might seem like it would cost a fortune, Beyoncé noted that the most expensive part of crafting the tour was the steel required to build a roof over their stage every single night. 
That's part of the reason, Beyoncé said in the film, that she put the crew in reflective silver jumpsuits every single night. She wanted fans to notice them, she says, "because it's beautiful to see what they do." 
Beyoncé Knows Ballroom
Anyone who's heard the Renaissance album knows that it's imbued with notes of queer ballroom culture, house music, and the sounds of the '70s and '80s dance underground. In the movie, Beyoncé relays how she learned about that music as a child thanks to her "Uncle Johnny," one of her mom's longtime friends. 
A Black gay man growing up in the south in the 1950s, Uncle Johnny faced more than his share of hardships, but found relative success through his work in the fashion industry. He crafted many of the early Destiny's Child costumes, and brought house and ballroom culture into the Knowles' home by playing records. 
On the album, Beyoncé pays homage to Uncle Johnny on "Heated," and also shows a photo of him with her mom at the end of the show. In the film, Bey wears her prom dress — which Johnny crafted — and, honestly, it still looks pretty on trend, even after all these years.
Beyond Uncle Johnny, though, it's clear that Beyoncé has put in the work to know not just the history of ballroom (see: tour MC Kevin JZ Prodigy) but also its present. She pays tribute to Black trans and queer legends like TS Madison, MikeQ, Kevin Aviance and Big Freedia, and gives screen and face time to the Dolls, a group of four performers skilled in voguing and ballroom-style dance. (Side note: If you like Renaissance and you like the work of The Dolls and/or Mike Q, go check out "Legendary," a ballroom reality show that originally aired on HBO Max.) 
The Renaissance Tour Had
Fashions
Anyone following Beyoncé or members of the Bey Hive on Instagram this year knows that the singer was really turning things out fashion-wise on the Renaissance tour. But seeing all the costumes on the big screen can give you a true sense of the massive size and scope of the show's sartorial vision. 
The documentary uses quick cuts during songs to hop from outfit to outfit, and it's always more jaw-dropping than jarring. Beyoncé not only had multiple outfit changes every show, but she her looks changed throughout the tour. Every dancer (there had to be at least 16) and every member of the band also varied their wardrobe. Each outfit was impeccable, covered in rhinestones, and had to be built to move — and it had to look amazing. And they all did! 
Beyoncé Grinds Hard
It should come as no surprise that Beyoncé is incredibly hard-working; only someone with an intense work ethic and extreme talent could have come as far as she has. That said, seeing how intricately involved she is in every little moment of the tour is staggering. For example, she said she's learned a lot about lighting over the years so that she can work, every single night, to get the lights just how she wants them to be. (With the way her hair blows just so, she must also have a certificate in fan science.) The film shows Bey discussing truss lengths and smoke machines and, after one stage person tells Beyoncé that, no, sorry, they don't make a support in that length, she comes back at him with, "Actually, i was just looking it up, and they do exist." 
Putting aside the fact that being one-upped by Beyoncé would be both humbling and amazing, the fact that she even gets that deep into the nitty-gritty is mind-blowing. 
Beyoncé said part of her drive is due to the fact that, because she's a Black woman, people haven't always taken her that seriously. People have had a tendency to ignore what she wants or needs, and because of that, she's had to build up a level of fortitude that would put all of us to shame. Those people might push past or ignore her requests, but she'll keep asking — and then she'll start telling. "Eventually," she says, "they realize 'this bitch will not give up.'"
All that grinding has taken a toll on the singer, though. She had knee surgery not too long ago, and she had to rehab extra hard to get ready for the tour. (She still grits through pain at points.) She also gets regular massages on the road, and she probably sleeps much less than she actually needs to. 
11-Year-Old Blue Ivy Is Getting Ready To Rule
In one of the first glimpses we get of Beyoncé and Jay-Z's daughter in the movie, Blue Ivy is sitting behind her mom at tech rehearsals. It's clear that Blue is taking it all in and knows she's studying at the feet of masters (her parents), preparing to take over the world of popular music. 
A lot was made about Blue Ivy's appearances on stage during the Renaissance tour — and for good reason. The decision to put Blue on stage wasn't made lightly. Beyoncé said she always felt like a stadium stage wasn't an appropriate place for an 11 year old, but eventually made an agreement with her daughter that, if she rehearsed hard with the dance team and put in the work, that she could do one show. 
When that show went great, and then she was on the whole rest of the run. Fans in the audience held signs up singing her praises; people waited to see what she'd wear. And as Beyoncé said in the film, the tour lit a spark and set Blue's work ethic into high gear. While it's still too early to tell what that's really going to be, whatever it is will undoubtedly be a very big deal. 
Renaissance Is For The Fans
While Renaissance: A Film By Beyoncé is, at its core, a film about Beyoncé doing a tour and singing a bunch of songs, it's also clearly a love letter to Beyoncé's fans. 
The Bey Hive feature very prominently in the film: There are hundreds of shots of people dancing, screaming, crying, or gawking in the audience. The documentary offers loving looks at the queer fans in the audience, the Black fans in the audience, and the people who really went all out on their outfits. 
That adoration extended into the movie theater, too. At a Los Angeles screening, attendees dressed all in silver and clapped after every song. They even brought their kids, who they wanted to experience the Renaissance. 
As Beyoncé says in the movie, in doing the Renaissance tour, she wanted to create a "cycle of pure love" or a "transfer of energy" between her in the audience, where she'd give them everything she had, and they'd give their all to her. That goal translated to the movie, which sounded great in the theater and had everyone in awe of Bey's artistry. Beyoncé, clearly, is an artist and a visionary and Renaissance: A Film By Beyoncé is one reminder of her genius.
Listen: Beyoncé Releases "My House," Her First New Song Post-'Renaissance'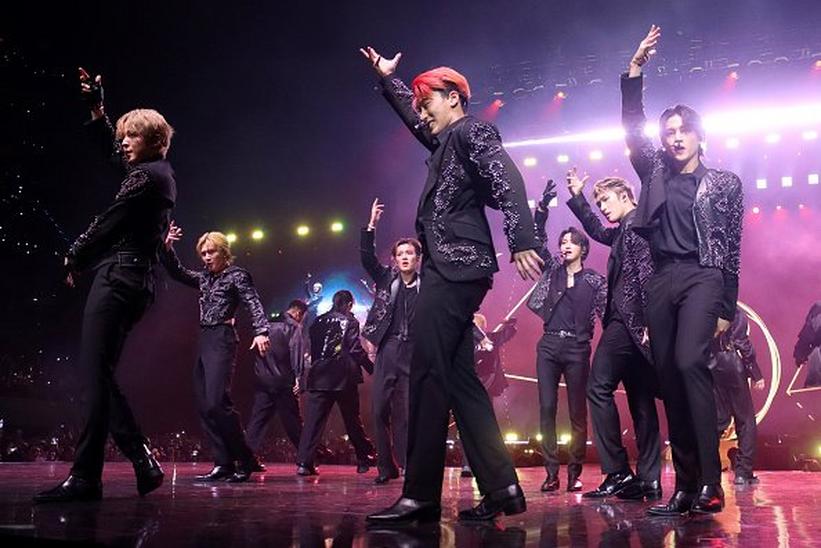 ATEEZ perform during their Fellowship: Break The Wall tour
Photo: Adrián Monroy/Medios y Media/Getty Images
news
New Music Friday: Listen To Releases From Beyoncé, Lana Del Rey, ATEEZ & More
December begins with a blast of new music from some of music's biggest stars. Press play on five new releases Jung Kook & Usher, Tyla and others, out on Dec. 1.
GRAMMYs
/
Dec 1, 2023 - 06:09 pm
While 2023 may be coming to an end, the first releases of December prove that it's far from time to wind down.
From Taylor Swift — who released "You're Losing Me," a song originally recorded for her 2022 smash album — to Dua Lipa's extended edit of her single "Houdini," and Lana Del Rey's cover of "Take Me Home, Country Roads," listeners are being treated to new tracks from familiar favorites today.
But surprise releases were the theme of the day as Beyoncé dropped "MY HOUSE," a single accompanying her Renaissance concert film.
Dec. 1 also sees a bevy of reissue and archival releases, exciting new projects from artists like singer/songwriter Dove Cameron, and the second studio album from K-pop group ATEEZ. 
Start off your month by listening to these tracks and albums from seven artists that will jumpstart your month.
Beyoncé - "MY HOUSE"
Queen Bey surprised fans with an early Christmas present by dropping "MY HOUSE," her first single since 2022's Renaissance. This track was featured during the credits of her new Renaissance concert film.
Written and produced by The-Dream, this song showcases Beyoncé's rapping skills, as she effortlessly weaves verses over a powerful horn melody. There's a vibe check in the song's second half, where the music becomes a smooth, electronic dance groove reminiscent of Renaissance's ballroom vibe. 
Jung Kook & Usher - "Standing Next To You (Remix)"
BTS' pop singer Jung Kook is back with a remix to his track "Standing Next To You," this time joined by an R&B sensation. The remix features a new verse from  Usher, who adds a delicate touch to the vibrant, high-paced song.
The original track was released last month as a single on Jung Kook's debut album, GOLDEN. This could be fans' last time hearing Jung Kook's music for a while — the "golden maknae" of BTS announced he's enlisting for mandatory military service this month.
Tyla - "Truth or Dare"
GRAMMY-nominated Afrobeats star Tyla is closing the year with a sneak peek of her upcoming self-titled album. The hypotonic single "Truth or Dare," following the success of her GRAMMY-nominated song "Water" (the song is nominated for Best African Music Performance at the 2024 GRAMMYs alongside "Amapiano" by ASAKE & Olamide, "City Boys" by Burna Boy, Davido's "UNAVAILABLE" feat. Musa Keys, and "Rush" by Ayra Starr).
In this new song, Tyla revisits an old flame — this time with newfound wisdom and assurance that she won't fall for his charm anymore: "So let's play truth or dare, dare you to forget / That you used to treat me just like anyone."
Tyla announced her upcoming self-titled album on social media, captioning, "African music is going global and I'm so blessed to be one of the artists pushing the culture. I've been working on my sound for 2 years now and I'm so ready for the world to hear it."
Lana Del Rey - "Take Me Home, Country Roads"
After performing during "Christmas At Graceland," a televised tribute to Elvis Presley, Lana Del Rey dropped a surprise cover of John Denver's 1971 hit "Take Me Home, Country Roads."
This cover might not come as a shock for fans after she referenced a line from Denver's 1972 "Rocky Mountain High" on her track "The Grants" from GRAMMY-nominated album Did You Know There's A Tunnel Under Ocean Blvd. (At the 2024 GRAMMYs, Did You Know is nominated for Album Of The Year alongside Jon Batiste's World Music Radio, Olivia Rodrigo's Guts, Swift's Midnights, Janelle Monae's The Age Of Pleasure, SZA's SOS, Miley Cyrus' Endless Summer Vacation and the record by boygenius. Did You Know is also nominated for Best Alternative Music Album alongside The Car by Arctic Monkeys, PJ Harvey's I Inside The Old Year Dying, Gorillaz's Cracker Island and boygenius' album.)
The track features Del Rey's signature soothing vocals, as a Western-style melody balances the instrumentation. She brings her own sultry style to this '70s country classic, while continuing to show her musical versatility.
ATEEZ -

The World EP:FIN:WILL
Five years after their debut album, K-pop group ATEEZ  have returned with The World EP:FIN:WILL. The 12-track album is led by "Crazy Form," an Afrobeats/dancehall-influenced track, and also features many solo and unit tracks from the group.
Members Hong Joong and Seonghwa took the reins on "Matz," a dynamic hip-hop track, while Yeosang, San and Wooyoung collaborated for the R&B-influenced "It's You." 
During a Seoul press conference, Lead Hong Joong spoke about the group's evolution and how fans should look forward to future releases. 
"This year marks our fifth debut anniversary and so far, our greatest achievement has been establishing a strong relationship with our fans around the world. We hope to continue presenting music that can make our fans proud of us," he said. 
Living Legends: Stephen Marley On 'Old Soul,' Being A Role Model & The Bob Marley Biopic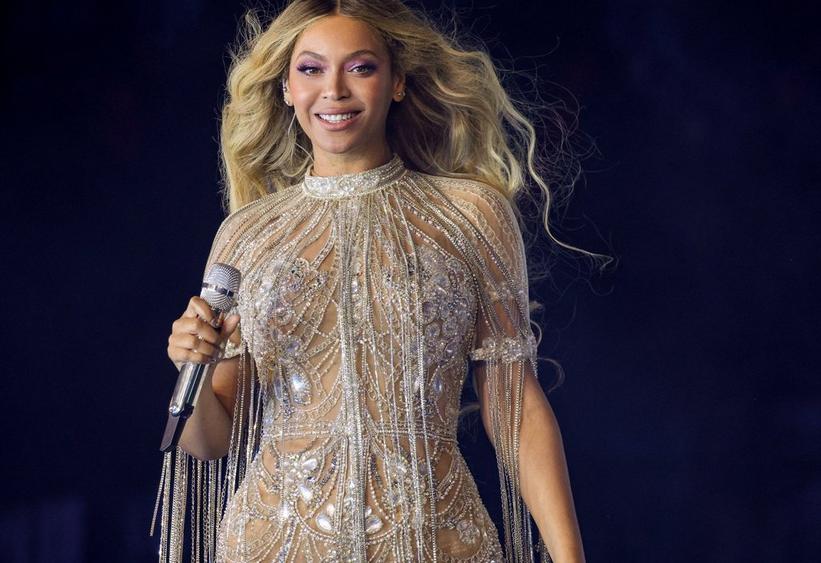 Beyoncé performing during the Renaissance World Tour in 2023
Photo: Kevin Mazur/WireImage for Parkwood
news
Listen: Beyoncé Releases "My House," Her First New Song Post-'Renaissance'
The first taste of new Beyoncé music after her 'Renaissance' era is here. "My House" stems from the end credits of her 'Renaissance' film, and was co-produced by The Dream.
GRAMMYs
/
Dec 1, 2023 - 04:41 pm
Between four GRAMMYs and a massive stadium tour, 2023 was the year of Beyoncé's Renaissance. And just as the last month of the year began, Bey decided the dance party wasn't over.
On Dec. 1, the 32-time GRAMMY winner released "My House." Co-produced by The-Dream — who co-produced 10 of Renaissance's 16 tracks — "My House" is another club banger that works as both a coda to the Renaissance epoch, and a bridge to an altogether new one.
"Don't give a f— about my house/ Then get the f— up out my house," Beyoncé threatens, as the throbbing chorus swells with intensity. The song is featured in the end credits of Beyoncé's Renaissance: A Film By Beyoncé, which also dropped today.
"Be careful what you ask for, 'cause I just might comply," Bey said on Instagram when revealing the trailer — and by the merits of "My House" alone, she followed through. Check out the new song below, and keep checking GRAMMY.com for more on Beyoncé's constant creative evolution.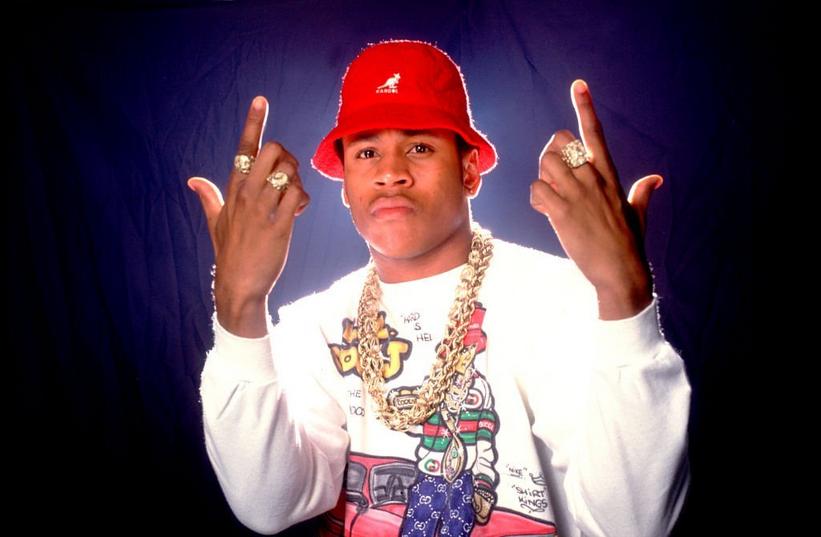 LL Cool J
Credit: Paul Natkin/Getty Images
news
20 Iconic Hip-Hop Style Moments: From Run-D.M.C. To Runways
From Dapper Dan's iconic '80s creations to Kendrick Lamar's 2023 runway performance, hip-hop's influence and impact on style and fashion is undeniable. In honor of hip-hop's 50th anniversary, look back at the culture's enduring effect on fashion.
GRAMMYs
/
Nov 29, 2023 - 03:01 pm