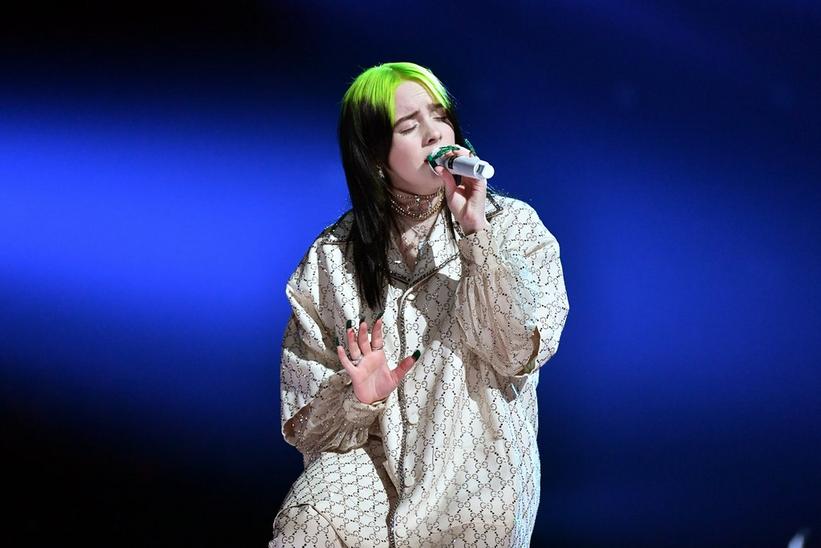 Photo: Emma McIntyre/Getty Images for The Recording Academy
news
Is Billie Eilish Music's Biggest Style Icon? Music Fans Weigh In On GRAMMY Debates With IBM Watson During The 2021 GRAMMY Awards Show
During the 2021 GRAMMY Awards show, music-lovers around the world engaged in a series of structured, fun debates with GRAMMY Debates With IBM Watson, the first-ever AI-curated music debate platform
GRAMMYs
/
Mar 17, 2021 - 11:14 pm
Every year, the GRAMMYs generate healthy debates among music fans. But for the 2021 GRAMMY Awards show, music-lovers around the world engaged in a series of structured, fun debates with GRAMMY Debates with IBM Watson, the first-ever AI-curated music debate platform. And they brought some serious logic during Music's Biggest Night.
All throughout GRAMMY night, thousands of fans used the GRAMMY Debates with IBM Watson platform to weigh in on a variety of highly debatable statements like "Prince is the most groundbreaking artist of all time" and "Music education should be mandatory in all K-12 schools." GRAMMY Debates with IBM Watson used the natural language processing capabilities of IBM's business AI engine, Watson, to analyze a half-million keywords that populated each debate topic.
The results of the #GRAMMYDebates are in! 64% of submissions agreed @BillieEilish is the biggest style icon in music. The most popular reason was how she keeps breaking stereotypes! See results for the rest of the first-ever AI-curated music debates at https://t.co/1AeRvTZ9H0. pic.twitter.com/Xi8CIqKHYV

— Recording Academy / GRAMMYs (@RecordingAcad) March 16, 2021
By far, the most popular debate topic was "Billie Eilish is the biggest style icon in music," which saw 64 percent of submissions arguing in favor of the statement—and not just because they like her fashion.
"She inspires people to dress the way they want, and not what the public expects," one debater said about Eilish. Another argued that she has "broken all the stereotypes of a society that has already changed its way of seeing the world."
Unsurprisingly, not everyone agreed. Many felt longevity of career and influence were key criteria in qualifying as a style icon. "She has a unique fashion style, but there are numerous other musicians who have been [fashion] icons for several decades like Elton John or Cher," one user wrote.
Perhaps the most surprising debate results came from this simple statement: "Virtual concerts are better experiences than live shows." Watson is able to determine whether each submission is for (pro) or against (con) the statement. Almost half (49 percent) of the responses argued in favor of virtual concerts.
"The benefit of virtual concerts is that they require limited hard costs with significantly less time and effort to put on," one fan said. "They're a lot cheaper to produce overall and can scale to the masses."
Another fan added, "For the middle tier of recording artists, virtual concerts are shaping up to be a worthwhile part of their business ... generating healthy income and engaging a geographically dispersed base of core fans."
The other debates were less hotly contested, with 75 percent of music fans arguing in favor of mandatory music education and almost 70 percent arguing in favor of Prince as the most groundbreaking artist of all time.
Watson doesn't declare a winner or loser in each debate. Instead, it identifies the heart of each argument, evaluates the quality of that argument and stitches together a single, clear narrative that reflects the wisdom of the crowd for both sides of the debate. It elevates those submissions that demonstrate logic, relevance and insight, and in doing so, it fosters a civil exchange of ideas.
To see the complete results, to read the individual submissions, and to check out Watson's analysis, go to GRAMMY.com/Watson.
2021 GRAMMYs Awards Show: Complete Winners & Nominees List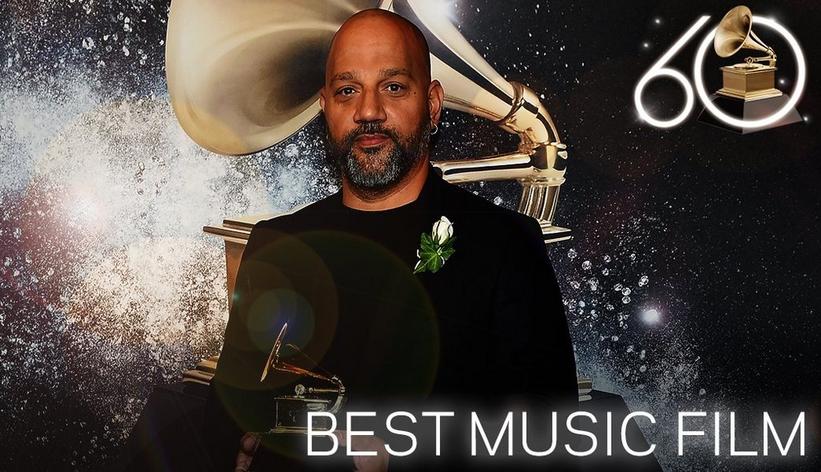 news
Allen Hughes' "The Defiant Ones" Wins Best Music Film | 2018 GRAMMY
Director Allen Hughes' four-part documentary takes home Best Music Film honors for its portrayal of the unlikely partnership that changed the music business
GRAMMYs
/
Jan 29, 2018 - 02:09 am
The team behind The Defiant Ones celebrated a big win for Best Music Film at the 60th GRAMMY Awards. The crew awarded include director Allen Hughes and producers Sarah Anthony, Fritzi Horstman, Broderick Johnson, Gene Kirkwood, Andrew Kosove, Laura Lancaster, Michael Lombardo, Jerry Longarzo, Doug Pray & Steven Williams.
In a year rife with quality music documentaries and series, the bar has been set high for this dynamic category. The Defiant Ones is a four-part HBO documentary telling the story of an unlikely duo taking the music business by storm seems better suited for fantastical pages of a comic book, but for engineer-turned-mogul Jimmy Iovine and super-producer Dr. Dre, it's all truth.The Defiant Ones recounts their histories, their tribulations and their wild success. These include first-hand accounts from those who were there in Iovine's early days, such as Bruce Springsteen and U2's Bono, as well as those on board when Dre and Iovine joined forces, such as Snoop Dogg and Eminem.
The competition was stiff as the category was filled with compelling films such as One More Time With Feeling, Two Trains Runnin', Soundbreaking, and Long Strange Trip.
Attention Music Fans: Take The GRAMMY Challenge NOW On KIK And Facebook Messenger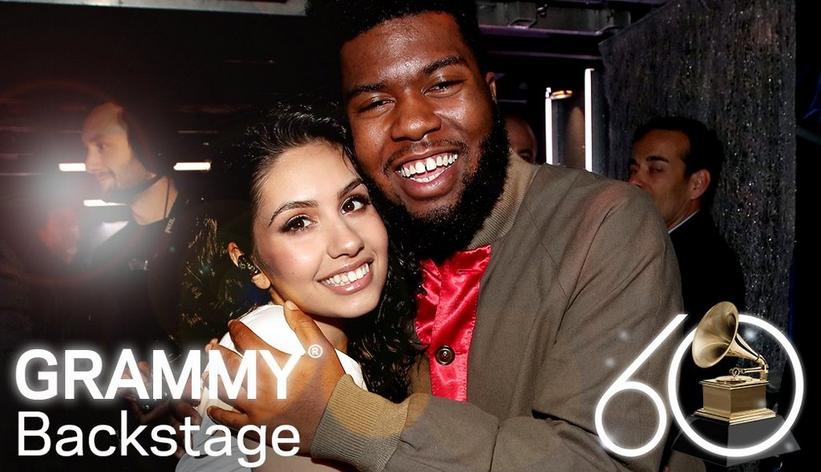 photo_gallery
Portugal. The Man To Aida Cuevas: Backstage At The 2018 GRAMMYs
Also see James Fauntleroy, Reba McIntire, Latroit, and more after they stepped off the GRAMMY stage
GRAMMYs
/
Jan 29, 2018 - 05:39 am
What do artists do the moment they walk off the GRAMMY stage from presenting, accepting an award or performing? Now, you can find out.
Take a peak at Album Of The Year GRAMMY winner Bruno Mars, 60th GRAMMY Awards Host James Cordon, Cardi B minutes before her electrifying performance of "Finesse," and more!
Also see Best Pop Duo/Group Performance GRAMMY winners Portugal. The Man posing with their first career GRAMMY Award, Best Roots Gospel Album GRAMMY winner Reba McIntire right after she walked offstage, Best R&B Song GRAMMY winner James Fauntleroy, Best Remixed Recording GRAMMY winner Latroit, and many more, with these photos from backstage during the 60th GRAMMY Awards.
Getting The Latest Music News Just Got Easier. Introducing: GRAMMY Bot. Find it On KIK and Facebook Messenger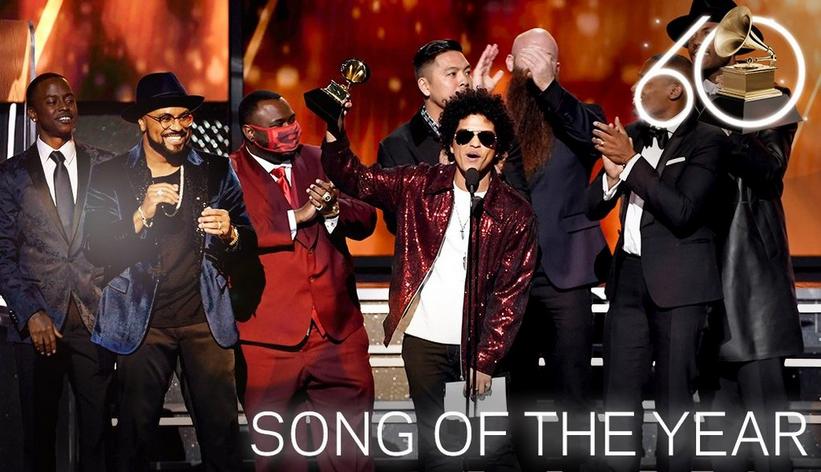 news
Bruno Mars Wins Song Of The Year | 2018 GRAMMYs
The Hawaiian native takes home Song Of The Year for "That's What I Like" at the 60th GRAMMY Awards
GRAMMYs
/
Jan 29, 2018 - 08:11 am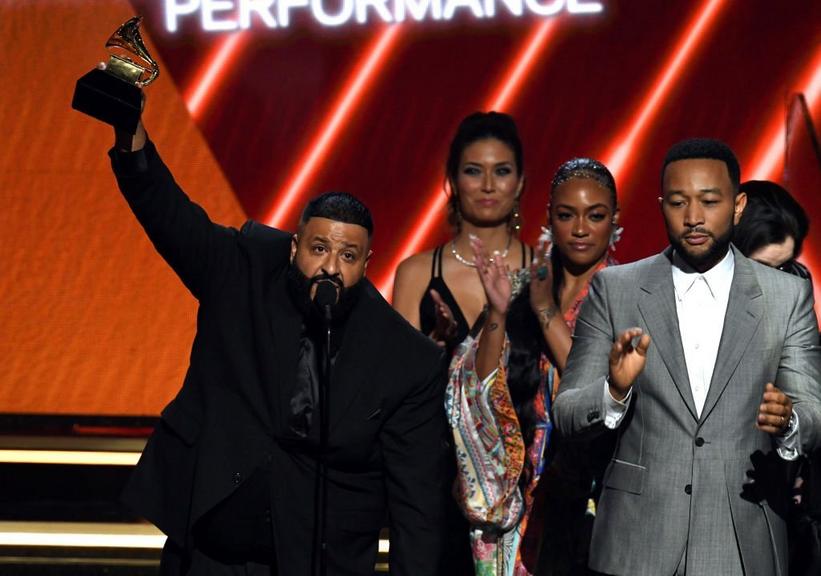 DJ Khaled, Samantha Smith and John Legend
Photo: Kevin Winter/Getty Images
news
DJ Khaled, Nipsey Hussle And John Legend Win Best Rap/Sung Performance For "Higher" | 2020 GRAMMYs
DJ Khaled, Nipsey Hussle and John Legend take home Best Rap/Sung Performance at the 62nd GRAMMY Awards
GRAMMYs
/
Jan 27, 2020 - 09:05 am
DJ Khaled, featuring Nipsey Hussle and John Legend, has won Best Rap/Sung Performance for "Higher" at the 62nd GRAMMY Awards. The single was featured on DJ Khaled's 2019 album Father of Asahd and featured Hussle's vocals and Legend on the piano. DJ Khaled predicted the track would win a GRAMMY.
"I even told him, 'We're going to win a GRAMMY.' Because that's how I feel about my album," DJ Khaled told Billboard. "I really feel like not only is this my biggest, this is very special."
After the release of the song and music video -- which was filmed before Hussle's death in March -- DJ Khaled announced all proceeds from "Higher" will go to Hussle's children.
DJ Khaled and co. beat out fellow category nominees Lil Baby & Gunna ("Drip Too Hard"), Lil Nas X ("Panini"), Mustard featuring Roddy Ricch ("Ballin") and Young Thug featuring J. Cole & Travis Scott ("The London"). Hussle earned a second posthumous award at the 62nd GRAMMYs for Best Rap Performance for "Racks In The Middle."
Along with Legend and DJ Khaled, Meek Mill, Kirk Franklin, Roddy Ricch and YG paid tribute to Hussle during the telecast, which concluded with "Higher."
Check out the complete 62nd GRAMMY Awards nominees and winners list here.