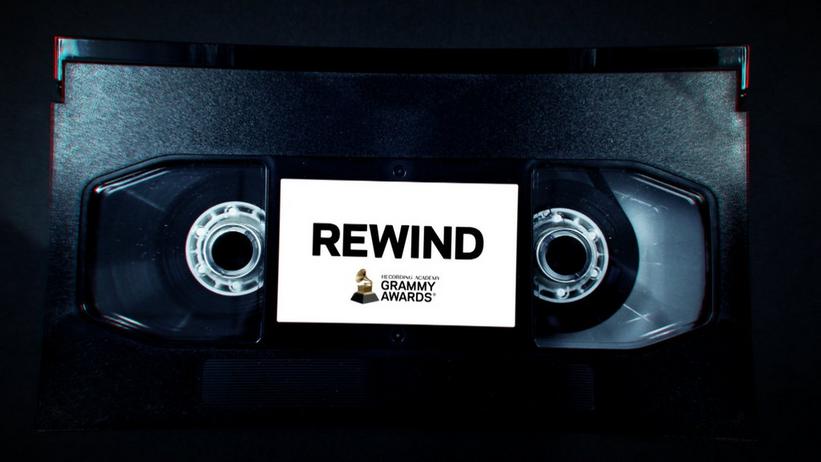 news
Watch Shakira Win Best Pop Vocal For "Ojos AsÍ" At The First-Ever Latin GRAMMYs | GRAMMY Rewind
"I want to dedicate this award to that country that is going through a difficult time right now but never never forget how to smile. For you, Columbia," the singer said in her 2000 acceptance speech
GRAMMYs
/
Sep 27, 2019 - 08:31 pm
Shakira, Shakira!
Though she's been recording in her native Spanish since the early '90s, today Shakira is one of the most recognizable Latin crossover success stories of the modern music era. And she's got the trophies to prove it: The Colombian pop powerhouse has 13 Latin GRAMMYs and three GRAMMYs to her name.
In the year 2000, at the first-ever Latin GRAMMY Awards, she pulled in a golden gramophone for her late '90s single "Ojos AsÍ" ("Eyes Like That"). Walking onto the stage to accept her award, Shakira dedicated her win to her home country. "I want to dedicate this award to that country that is going through a difficult time right now but never never forget how to smile. For you, Columbia," she said.
Watch the Super Bowl 2020 Halftime Show performer accept one of her first Latin GRAMMYs above in this special edition of GRAMMY Rewind, and catch the 20th Annual Latin GRAMMYs live from Las Vegas on Univision on Nov. 14.
Shakira Is Set To Perform At The Super Bowl 2020 Halftime Show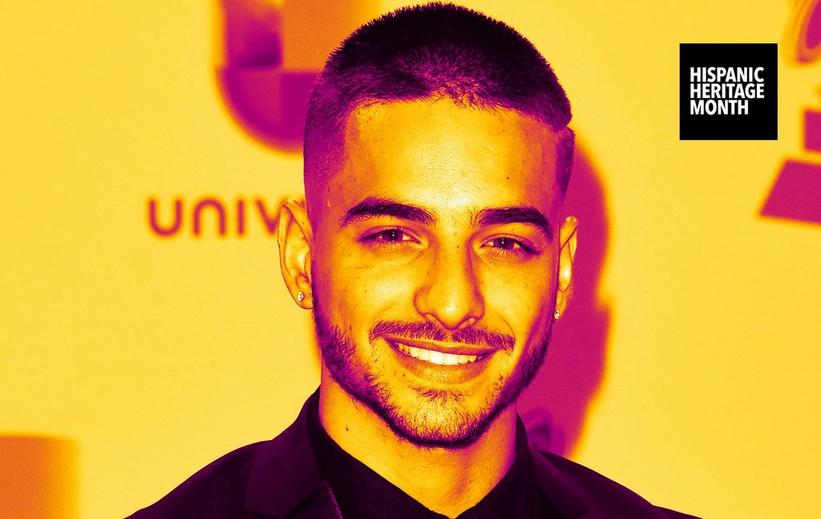 Photo: C Flanigan/Getty Images
poll
Luis Fonsi To Maluma: Who Will Win Record Of The Year Latin GRAMMY?
Cast your vote. Who will voters choose for Record Of The Year at the 18th Latin GRAMMY Awards?
GRAMMYs
/
Oct 1, 2017 - 08:57 pm
Including the likes of Shakira and Carlos Vives to Natalia Lafourcade, Marc Anthony, Jesse & Joy, and Alejandro Sanz, the previous Latin GRAMMY winners for Record Of The Year reads like a who's who of Latin music. This year's nominees are no different.
With Rubén Blades' sensual "La Flor De La Canela," Luis Fonsi featuring Daddy Yankee's song of the summer "Despacito," Residente's impactful "Guerra," Ricky Martin with Maluma's Vente Pa' Ca," and Jorge Drexler's "El Surco," among others, this year's class of 18th Latin GRAMMY Awards nominees for Record Of The Year is loaded.
Which song do you think will take home the Latin GRAMMY for Record Of The Year? Cast your vote below.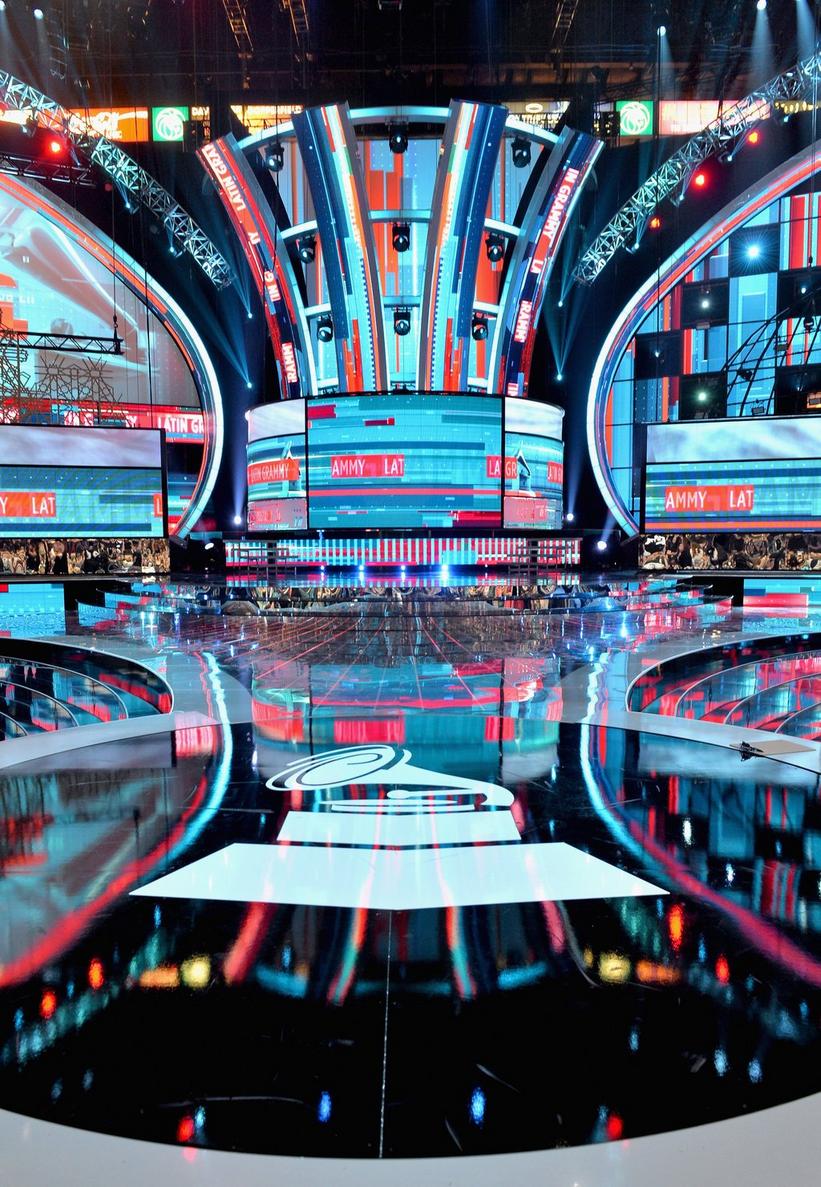 Photo: Rodrigo Varela/WireImage.com
news
17th Latin GRAMMYs Slated For Nov. 17
The Biggest Night in Latin Music returns to Las Vegas at T-Mobile Arena; Latin GRAMMY nominations to be announced Sept. 21
GRAMMYs
/
Jul 6, 2016 - 03:00 pm
The 17th Annual Latin GRAMMY Awards will take place at T-Mobile Arena in Las Vegas on Thursday, Nov. 17, and will broadcast live on the Univision Network from 8–11 p.m. ET/PT (7 p.m. Central). The Road To The Latin GRAMMYs will kick off with the announcement of this year's nominees on Sept. 21.

Latin GRAMMY Week will launch Nov. 15 with the third annual En La Mezcla, an event spotlighting nominees in the producing and engineering fields. On Nov. 16 The Latin Recording Academy will host the Special Awards Presentation, which honors Lifetime Achievement and Trustees Award recipients, followed by the 2016 Latin Recording Academy Person of the Year gala.

Wrapping the week will be the highly anticipated Latin GRAMMY Premiere — where 85 percent of the Latin GRAMMY Awards will be presented live on LatinGRAMMY.com — leading into the 17th Annual Latin GRAMMY Awards telecast. Culminating the excitement is the Official Latin GRAMMY After-Party following the telecast on Nov. 17.

For more information, follow The Latin Recording Academy on Twitter and Facebook.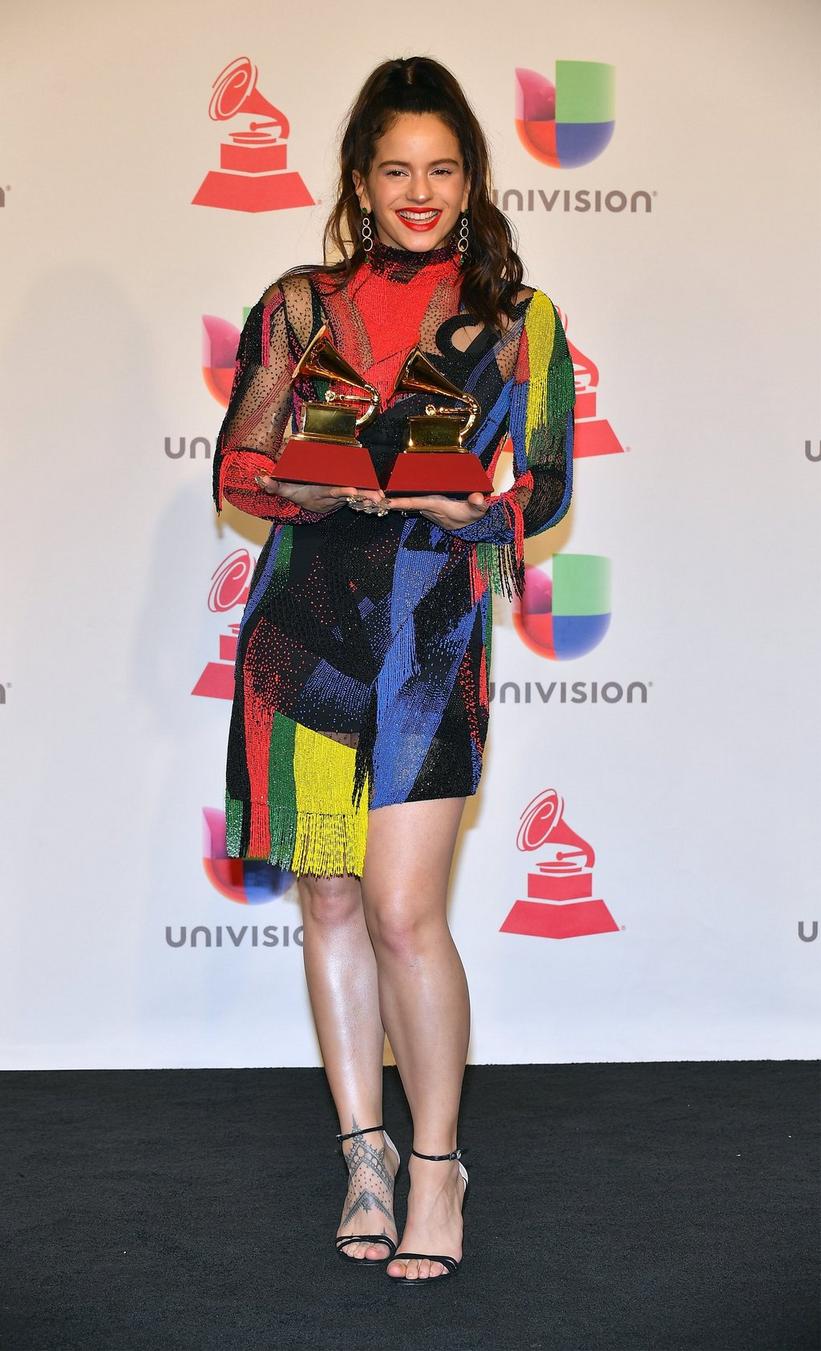 Photo: Sam Wasson/Getty Images
news
Rosalía Cries A Literal River In "Bagdad"
In the video for her first release since she took home two Latin GRAMMYs last month, the Spanish artist makes the pop classic "Cry Me A River" beat on the track come to life
GRAMMYs
/
Dec 7, 2018 - 12:34 am
Back on Nov. 15, Rosalía took home her first two Latin GRAMMY Awards for "Malamente," the lead single from her sophomore album El Mal Querer, showcasing the wide appeal of her unique pop-infused and hip-hop-inspired take on classic Spanish Flamenco music. Fast-forward to Dec. 4, when the rising star dropped the fourth single from the album, "Bagdad," complete with another stunning visual accompaniment. The song builds off the beat from Justin Timberlake's 2002 GRAMMY-winning classic "Cry Me A River," so it seems only fitting that Rosalía would fill an entire room with her tears.
In her Tweet announcing the video, she shares (in both Spanish and English) that it is, "For all those who were heartbroken and drowned in their sorrow."
The video, directed by French artist Helmi, shows Rosalía donning a long blonde wig and red spandex bodysuit in a dimly lit adult entertainment club, with approximately three minutes of the video dedicated to her sobbing in the bathroom until it fills completely with her tears. While the video is stylistically simpler than her others from the album, in which she highlights plenty of Spanish cultural subjects, it too finds inspiration from her native Barcelona, with religious undertones and the inspiration of a specific club, also named Bagdad.
Read More: Latin GRAMMY Winners Karol G, Rosalía, Maluma & More Share Excitement On Social Media
In a track-by-track of the album, Rosalia told Beats 1 about the inspiration behind the song, which shines through in the video, and about her excitement that Timberlake approved her interpretation of on his song. "I was very inspired by an erotic club in Barcelona called Bagdad and by 'Cry Me a River' by Justin Timberlake. He heard the song and said, 'Yes, you can use the melody'; I was so excited because he never approves anything."
"Cry Me A River" was Timberlake's second single released as a solo artist, from his debut solo album Justified. Both the single and the album earned him his first GRAMMY wins at the 46th GRAMMY Awards, where he took home Best Male Pop Vocal Performance and Best Pop Vocal Album for each, respectively.
Timberlake has made news recently for having to unfortunately postpone shows on his Man Of The Woods Tour due to bruised vocal chords. Hopefully he sees a speedy recover after some rest and doesn't have to cry anyone any rivers in the meantime.
Rosalía Shouts-Out Lauryn Hill, Kate Bush And More Women During Latin GRAMMY Speech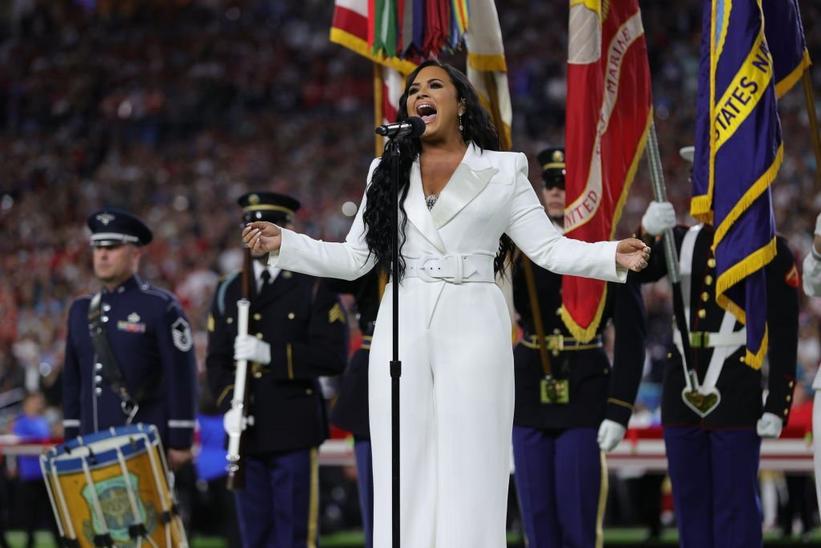 Demi Lovato performs at Super Bowl 2020
Photo: Tom Pennington/Getty Images
news
Watch Demi Lovato Sing The National Anthem At Super Bowl 2020
Following a touching performance at the 62nd GRAMMY Awards last month, the two-time GRAMMY nominee delivered a powerful rendition of the U.S. national anthem at the big game
GRAMMYs
/
Feb 3, 2020 - 04:56 am
Two-time GRAMMY nominee Demi Lovato is known for pouring her heart and soul into each of her songs and live shows, and her performance of the U.S. national anthem at Super Bowl 2020 today (Sunday, Feb. 2) was no different.
Dressed in a stunning, all-white suit, Lovato took on the highly coveted slot with confidence, tackling the song's high notes and powerful vocal melodies with poise and aplomb. Lovato now joins previous GRAMMY winners like Beyoncé, Alicia Keys, Lady Gaga, Christina Aguilera and Carrie Underwood among the artists who have performed "The Star-Spangled Banner" at the big game.
Read: Watch Jennifer Lopez And Shakira Deliver Dazzling Halftime Show At Super Bowl 2020
In what may seem like a cosmic coincidence, Lovato, who was announced as a guest singer for the big game last month, actually predicted she would one day "sing the national anthem at a Super Bowl" in a tweet she posted on Feb. 7, 2010, nearly 10 years to the day when she finally accomplished that same feat.
The Super Bowl show is the latest major performance for Lovato this year. Last month, she made her grand return to the stage when she delivered a touching performance of her new song, "Anyone," at the 62nd GRAMMY Awards. Her rendition, her first televised performance following a drug-related medical emergency in 2018, quickly became one of the most unforgettable moments from this year's GRAMMYs.
Other musical highlights from Super Bowl 2020 included a dazzling, star-studded halftime show from Jennifer Lopez and Shakira, which featured surprise performances from Bad Bunny and J Balvin, plus a beautiful rendition of "America the Beautiful" from four-time GRAMMY-winning gospel icon Yolanda Adams.