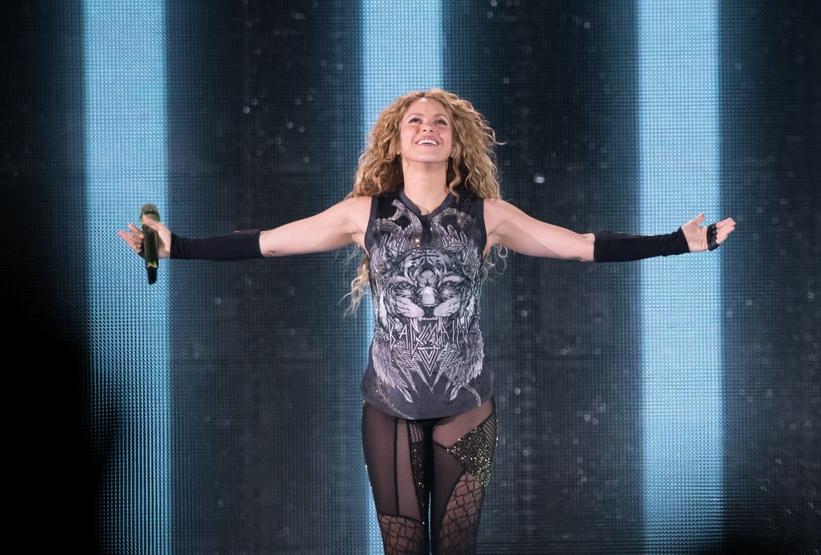 Photo: Noam Galai/Getty Images
news
Shakira: "Latin Artists Are In A Much More Advantageous Position Now"
In a new interview, the GRAMMY winner talks about how the music industry has changed for Latin artists since her early '00s crossover
GRAMMYs
/
Nov 9, 2019 - 01:53 am
Shakira shook the music and sports world with the announcement in late September that she, along with Jennifer Lopez, will perform at the NFL's Superbowl Halftime show in February 2020. But before we can see the "Clandestino" singer shake her hips to her Afro-Latin pop rhythms onstage, she is gearing up to release her concert documentary Shakira In Concert: El Dorado World Tour, coming to theatres around the world on Nov. 13.
In an interview with Billboard, the GRAMMY winner shared how the music documentary, named after her 2017 album El Dorado, represents a different facet of her life. "It's the first time I've gone on the road as a mom, and even starting this album presented its difficulties," she said.
The performer also reflected on her career growth and her ever-growing fan base, and how she's seeing younger faces now more than ever. "I might not be 23, but it seems like a big portion of my audience is very, very young," she said. "It's hard to explain, but it seems that there is a really young audience that listens to the music that I put out lately."
The interview also touched on her views of the greater music industry, including stage design and Latin music's latest rise, Colombia's pop music evolution, her much-awaited NFL performance and more.
On Where Latin Artists Stand In The U.S. Music Mainstream Today
The Colombian singer, who was a part of the "Latin Explosion" music scene in the early 2000s, along with Jennifer Lopez and Ricky Martin and Enrique Iglesias, says Latin artists have a greater advantage now. While she began singing in Spanish, Shakira felt it was an organic next step for her to cross over into the U.S. English-language market with her 2001 album Laundry Service, but she still faced challenges that bilingual artists may not face now.
"When I started my career, I had to face so many different challenges that I probably would not have to face today with the way the music industry is shaped now. I started out in Colombia where there was no pop music scene, it was non-existent...This whole new world had opened up to me, and with it came so many great opportunities, but I continued to pursue impossible goals such as making a song like 'Hips Don't Lie,' for example—that had a Colombian cumbia and a mention of Barranquilla in the middle of it—play on American radio. I remember people from my own record company telling me 'this is never going to play on American radio,' and I was so sure that it would. So I had to practically convince the executives in my record company to pick up all the albums I had released and reprint them with 'Hips Don't Lie' on it. I remember I said to [then Sony Music Chairman] Donny Ienner, 'You have to trust me on this one. This is going to happen, this song is going to blow up.' I knew it and it happened, it was a great prophecy ...
But you can imagine the challenges I had to face when Spanish music or even Spanish-influenced music wasn't that cool. Now it's a different story, Latin artists are in a much more advantageous position now, but back in the day is seemed like the Great Wall of China, crossing over seemed like crossing over the Great Wall. An impossible task."
On Choosing A Simple Stage Setup In A World Full Of Grand Stage Designs
While Travis Scott added a rollercoaster to his stage and J Balvin has incorporated dinosaur visuals, Shakira went for a simple stage design on her El Dorado World Tour, a choice, she said is about her fans.
"I wanted to carry the whole weight of the show on my shoulders, I think it was a challenge artistically. And also to have the margin to improvise, to be able to just go with the flow and use the energy in the room and respond to it, and let the audience control the whole thing and make it be all about them. I was so grateful with my fans and the way they supported me, how they backed me up all this time, I just wanted the show to be about them, about the connection that I have with them, about the gratitude I feel towards them. I felt that if I brought dancers in, the show was going to be so much more rigid and scripted, and I needed to have the liberty to just respond in any way and leave some room for improvisation. I wanted to make it about the music."
On What The Concert Movie Means To Her
Not only was El Dorado the first time she went on tour as a mom, but it was also around the time Shakira recovered from a vocal cord injury, two changes she said gave her a new perspective.
"It just made me see my whole career in a different way, see my fans in a different light, and it made me realize that every night on stage was a gift and was a miracle, and I wanted to share with my fans from all over everything that I went through before they saw the final product: from the experience of going on the road as a mom for the first time, to the suffering that I went through when I lost my voice, the doubts that I felt about singing again, and when I was back how grateful I was to be back, the joy that I felt. To me, it was a very important tour, I think this album and this tour have been two of the things that I'm most proud of in my career, and to be able to share it with people all over the world, people in different countries, who belong to different cultures, speak different languages, and to be able to watch it simultaneously."
On Her Upcoming 2020 Superbowl Performance
The performance will go down on the singer's birthday, and she'll be bringing celebratory vibes with her.
"I'll be celebrating it with I don't know how many people watch it, I think it's some absurd number like 100 million people. So there's a little bit of pressure of course to do things right. I I'm going to put everything in my power, everything I'm capable of into this task and try to deliver an amazing show like the American audience deserves. I feel that this is a great responsibility too, because I'm representing the Latinos, those who are born in the U.S. and those who have been born abroad. It's a big day for Latins, because the Super Bowl is such an important stage in the world, and being there with that purpose just makes it all the more exciting and grand. We're waiting for the producers to give us orders about what we can and cannot do. [Laughs.] But I feel that I'm in great company [with Jennifer Lopez], and I really hope that things work out. We are really going to try and put a killer show together, the best we can."
Alejandra Guzman On Her 30+ Year Career, Live Album At The Roxy And Writing Hits | Up Close And Personal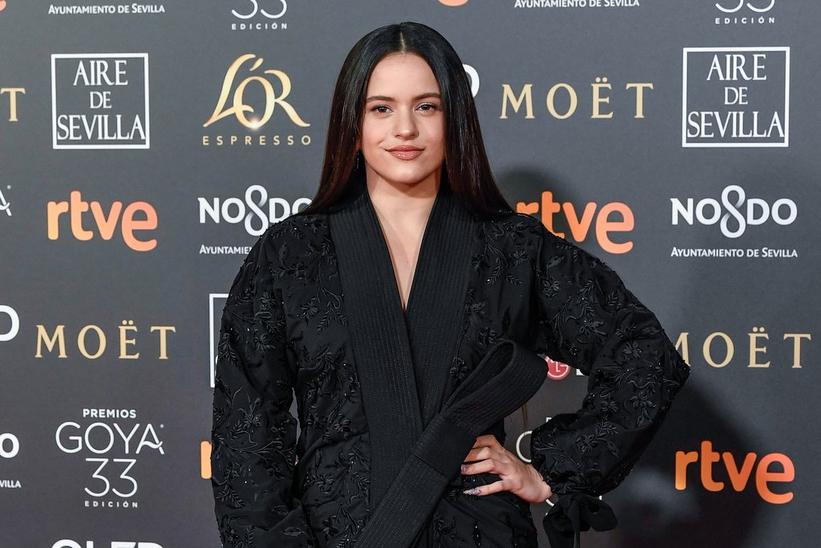 Photo: Carlos Alvarez/Getty Images
news
Rosalía Announces First Solo North American Tour
El Mal Querer Tour, named after the Spanish pop star's latest album, will come to Los Angeles on April 17 in between her Coachella performances
GRAMMYs
/
Mar 20, 2019 - 12:25 am
Rosalía is set to perform at some of the most popular music festivals around the globe, including Primavera Sound in Spain, Lollapalooza (Argentina and Chile) and Coachella, but the Spanish pop star isn't stopping there when she gets to the States. Now, she has announced her first solo North American Tour with a string of dates that will bring her to select cities in the U.S. and Canada.
El Mal Querer Tour, named after her latest album, will come to Los Angeles on April 17 in between her Coachella performances. Then she'll play San Francisco on April 22, New York on April 30 and close out in Toronto on May 2.
RELATED: How Rosalia Is Reinventing What It Means To Be A Global Pop Star
"I'm so happy to announce my first solo North American tour dates," the singer tweeted.
Rosalía won Best Alternative Song and Best Fusion/ Urban Interpretation at the 19th Latin GRAMMY Awards in November and has been praised for bringing flamenco to the limelight with her hip-hop and pop beats. During her acceptance speech she gave a special shout-out to female artists who came before her, including Lauryn Hill and Bjork.
Rosalía has been getting some love herself lately, most notably from Alicia Keys, who gave the Spanish star a shout-out during an acceptance speech, and Madonna, who featured her on her Spotify International Women's Day Playlist.
Tickets for the tour go on sale March 22. For more tour dates, visit Rosalía's website.
2019 Music Festival Preview: Noise Pop, Coachella, Ultra & More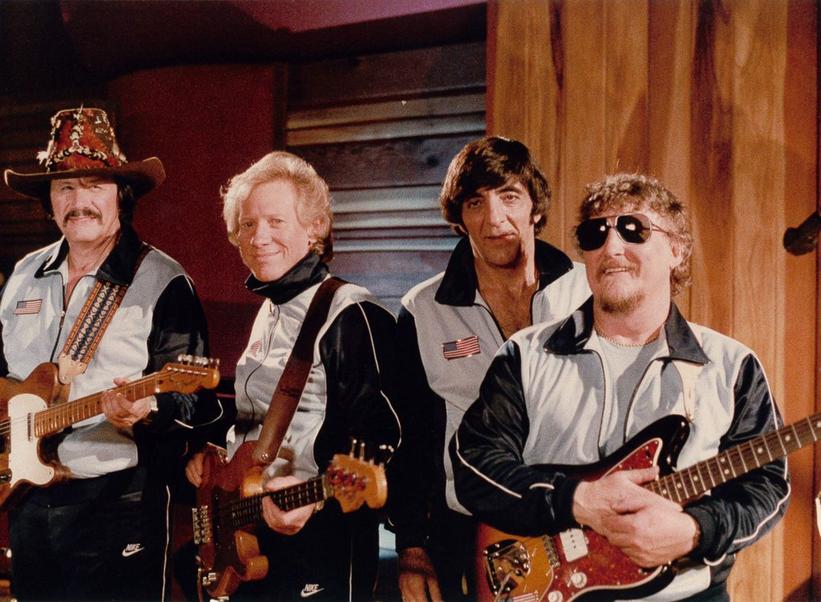 news
Walk, Don't Run: 60 Years Of The Ventures Exhibit Will Showcase The Surf-Rock Icons' Impact On Pop Culture
The exhibit, opening Dec. 7, will feature late band member Mel Taylor's Gretsch snare drum, a 1965 Ventures model Mosrite electric guitar, the original 45 rpm of "Walk Don't Run" and more
GRAMMYs
/
Nov 22, 2019 - 01:44 am
Influential instrumental rock band The Ventures are getting their own exhibit at the GRAMMY Museum in Los Angeles that will showcase the band's impact on pop culture since the release of their massive hit "Walk, Don't Run" 60 years ago.
The Rock Hall of Fame inductees and Billboard chart-toppers have become especially iconic in the surf-rock world, known for its reverb-loaded guitar sound, for songs like "Wipeout," "Hawaii Five-O" and "Walk, Don't Run." The Walk, Don't Run: 60 Years Of The Ventures exhibit opening Dec. 7 will feature late band member Mel Taylor's Gretsch snare drum, a 1965 Ventures model Mosrite electric guitar, the original 45 rpm of "Walk Don't Run," a Fender Limited Edition Ventures Signature guitars, rare photos and other items from their career spanning six decades and 250 albums.
"It's such an honor to have an exhibit dedicated to The Ventures at the GRAMMY Museum and be recognized for our impact on music history," said Don Wilson, a founding member of the band, in a statement. "I like to think that, because we 'Venturized' the music we recorded and played, we made it instantly recognizable as being The Ventures. We continue to do that, even today."
Don Wilson, Gerry McGee, Bob Spalding, and Leon Taylor are current band members. On Jan. 9, Taylor's widow and former Fiona Taylor, Ventures associated musician Jeff "Skunk" Baxter and others will be in conversation with GRAMMY Museum Artistic Director Scott Goldman about the band's journey into becoming the most successful instrumental rock band in history at the Clive Davis Theater.
"The Ventures have inspired generations of musicians during their storied six-decade career, motivating many artists to follow in their footsteps and start their own projects," said Michael Sticka, GRAMMY Museum President. "As a music museum, we aim to shine a light on music education, and we applaud the Ventures for earning their honorary title of 'the band that launched a thousand bands.' Many thanks to the Ventures and their families for letting us feature items from this important era in music history."
The exhibit will run Dec. 7–Aug. 3, 2020 at the GRAMMY Museum.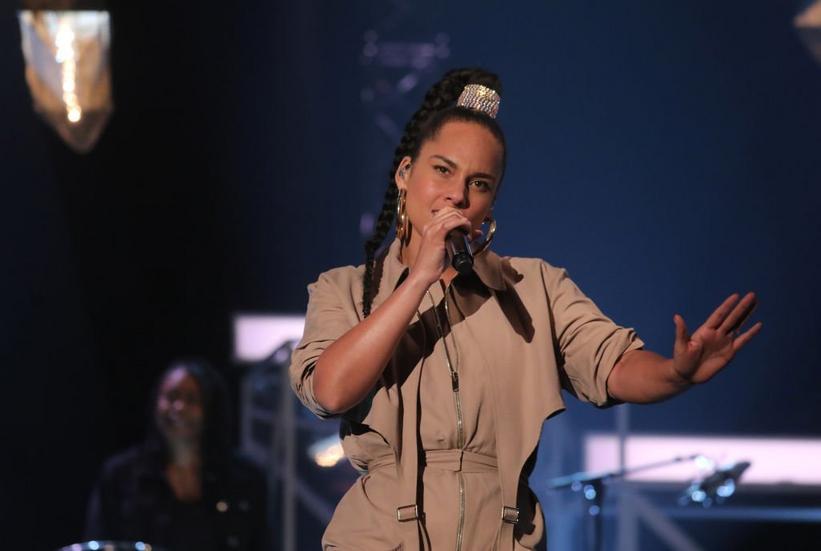 Photo by Isabel Infantes/PA Images via Getty Images
news
Alicia Keys Unveils Dates For New Storytelling Series
The artist will take her upcoming 'More Myself: A Journey' biography on a four-city book tour
GRAMMYs
/
Mar 5, 2020 - 04:07 am
After performing her powerhouse piano medley at the 62nd Annual GRAMMYs, R&B superstar, GRAMMY-winning artist and former GRAMMY's host Alicia Keys has revealed that she will set out on a four-stop book tour next month. The storytelling tour will support her forthcoming book More Myself: A Journey, which is slated for a March 31 release via Flatiron Books and is reported to feature stories and music from the book, told and performed by Alicia and her piano, according to a statement.
Part autobiography, part narrative documentary, Keys' title is dubbed in its description as an "intimate, revealing look at one artist's journey from self-censorship to full expression." You can pre-order the title here.
The book tour will kick off with a March 31 Brooklyn stop at the Brooklyn Academy of Music. From there, Keys will visit Atlanta's Symphony Hall on April 5 and Chicago's Thalia Hall with Chicago Ideas the following day, April 6. The short-run will culminate on April 7 in Los Angeles at the Theatre at Ace Hotel.
Pre-sales for the tour are underway and public on-sale will begin on Friday, March 6 at 12 p.m. Eastern Time. Tickets for the intimate dates and full release dates and times are available here.
Keys won her first five career awards at the 44th Annual GRAMMYs in 2002. On the night, she received awards in the Best New Artists, Song of the Year, Best R&B Song, Best R&B Album and Best Female R&B Vocal Performance categories respectively. She has received a total of 29 nominations and 15 GRAMMYs in her career.
This year, Keys will also embark on a world tour in support of Alicia, the artist's upcoming seventh studio album and the follow up of 2016's Here, due out March 20 via RCA Records.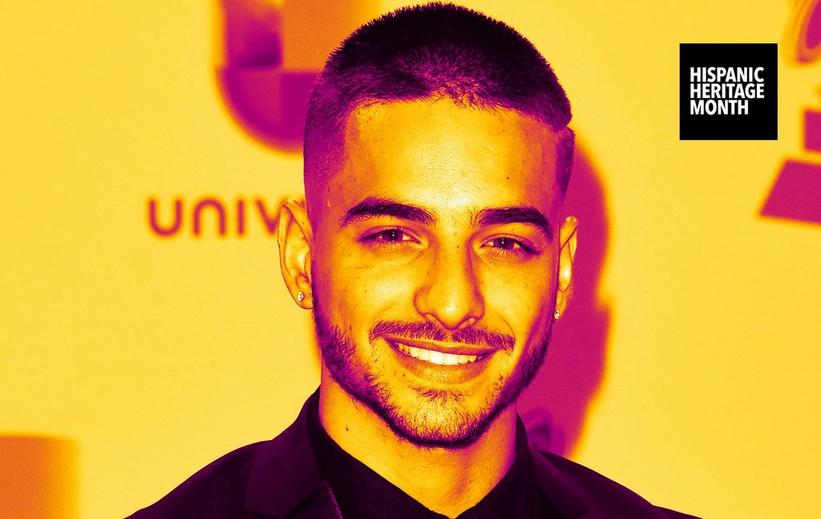 Photo: C Flanigan/Getty Images
poll
Luis Fonsi To Maluma: Who Will Win Record Of The Year Latin GRAMMY?
Cast your vote. Who will voters choose for Record Of The Year at the 18th Latin GRAMMY Awards?
GRAMMYs
/
Oct 1, 2017 - 08:57 pm
Including the likes of Shakira and Carlos Vives to Natalia Lafourcade, Marc Anthony, Jesse & Joy, and Alejandro Sanz, the previous Latin GRAMMY winners for Record Of The Year reads like a who's who of Latin music. This year's nominees are no different.
With Rubén Blades' sensual "La Flor De La Canela," Luis Fonsi featuring Daddy Yankee's song of the summer "Despacito," Residente's impactful "Guerra," Ricky Martin with Maluma's Vente Pa' Ca," and Jorge Drexler's "El Surco," among others, this year's class of 18th Latin GRAMMY Awards nominees for Record Of The Year is loaded.
Which song do you think will take home the Latin GRAMMY for Record Of The Year? Cast your vote below.